We've all heard about the success of 3D College Denmark's program. We think it's time to introduce you to its most promising students. First up, Michael Mayer.
Michael is a great example of making a career change to a newfound passion. Before entering the world of 3D, he was working as a police officer on the streets of Copenhagen. Today, he is a student at 3D College Denmark's generalist program where he's learning modeling, texturing, lighting, animation, motion graphics, and many other skills that will help advance his career in 3D.
He is currently interning at Realfiction, a tech company based in Copenhagen that creates product animation for holographic displays. Keep reading to learn more about his artistic journey, how he integrates V-Ray for 3ds Max in his workflow, and be inspired by some of his stunning arch viz projects.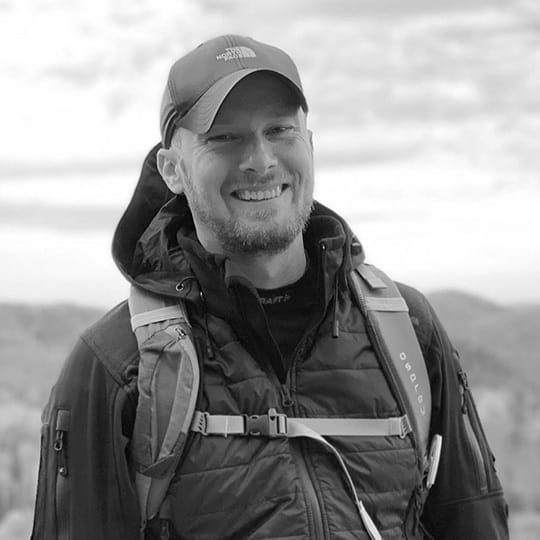 Michael, Student, 3D College Denmark

What ignited your passion for 3D?
I started to draw at a young age and was fascinated by the idea of starting with a blank piece of paper and then, with a bunch of small lines, creating a recognizable object or creature. I then took a long break from drawing, and it was only a couple of years ago when I decided to draw again in my spare time — but this time, I did it digitally.

Digital drawing opened up a whole new world for me. Soon after, I saw the possibilities in 3D software, and I immediately became hooked. I liked how easily you could change your textures, light, and composition and give it a whole new mood or make different iterations. The complexity and realism you can create by yourself were really intriguing. And I still got the same satisfaction by starting with a clean viewport and creating something from the bottom up. I knew I was going to work with 3D then. I got so hooked that at the age of 31, I changed my career to pursue a career as a 3D artist, and I haven't regretted it since.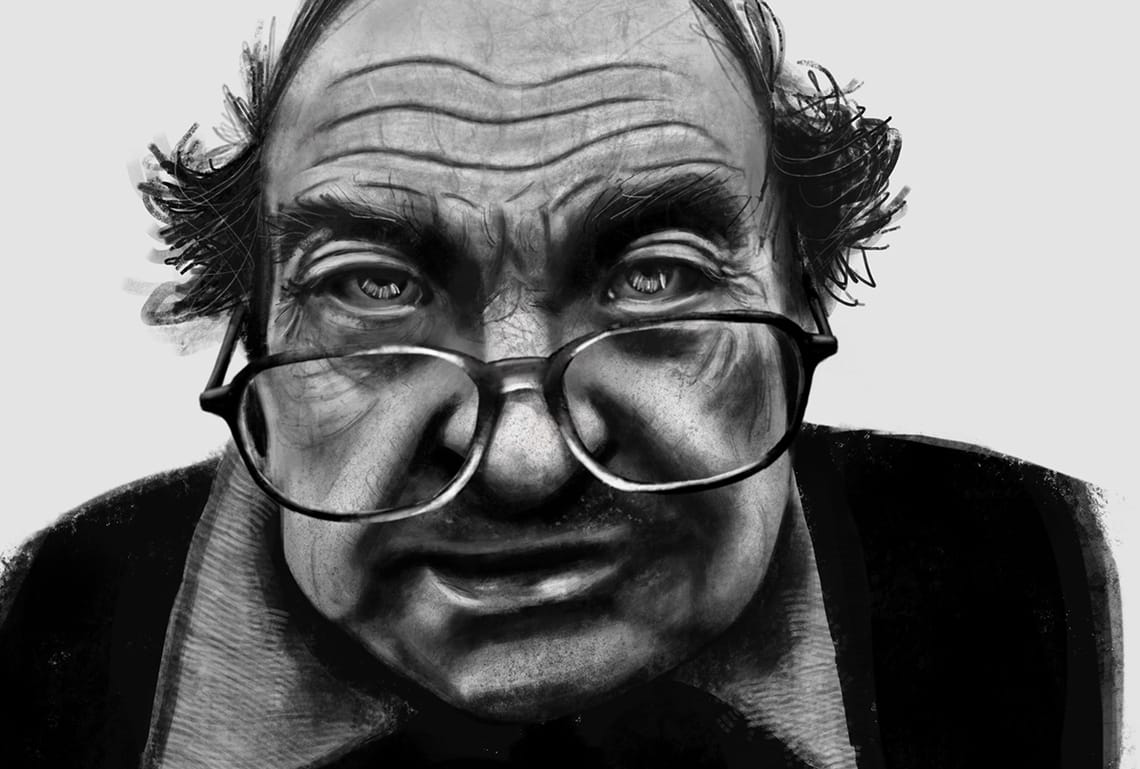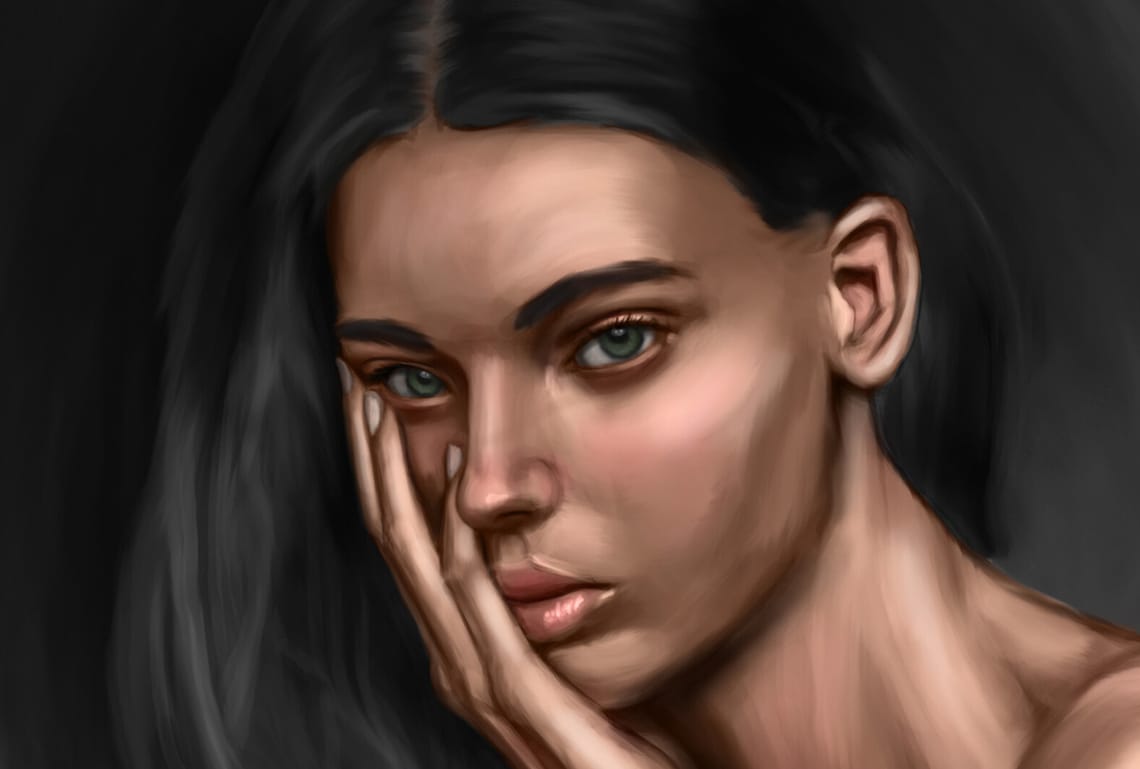 What is your schedule like? Are you able to balance school and work well?

I alternate between school and work throughout my program. At first, I was at school for six months straight. Now I'm working for roughly ten weeks. This may extend, as it depends if any assignments need longer time. After that, I'm back to five weeks at school.
The school is very flexible, and the duration can vary depending on the needs of the workplace. I will do that until I'm finished with the program. So it's a nice mix of theory and practical knowledge. It gives you more experience and helps you develop your skills even faster. The best part is that when you're at school, you work with the software and workflows that are relevant to the company you're interning at. That way you keep developing skills that will be used at the company.

Describe your artistic style.

I'm leaning towards photorealism, but I'm still on a journey to find my own style. I've always been motivated to mimic the real world as closely as possible, but I'm starting to get into a more cinematographic look.

My latest project on Artstation, "Winter," had a more exaggerated look, which was supposed to emphasize the mood. I still haven't nailed the cinematographic style, but my upcoming projects will definitely lean towards it.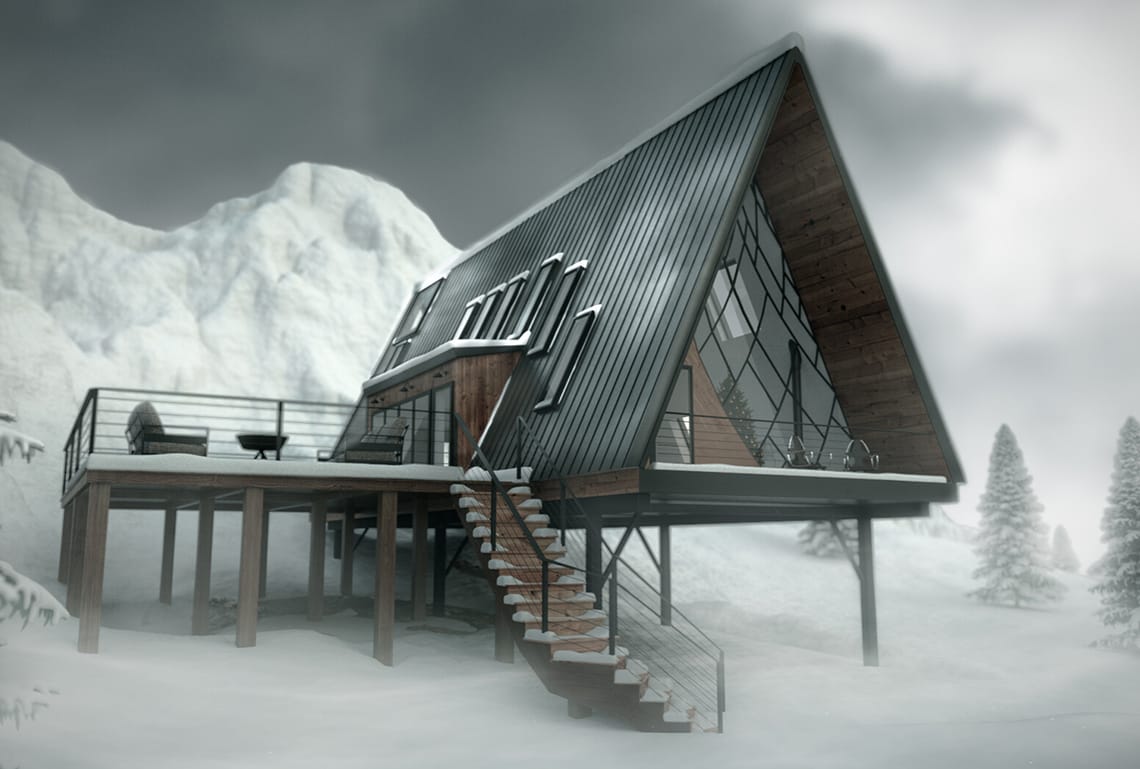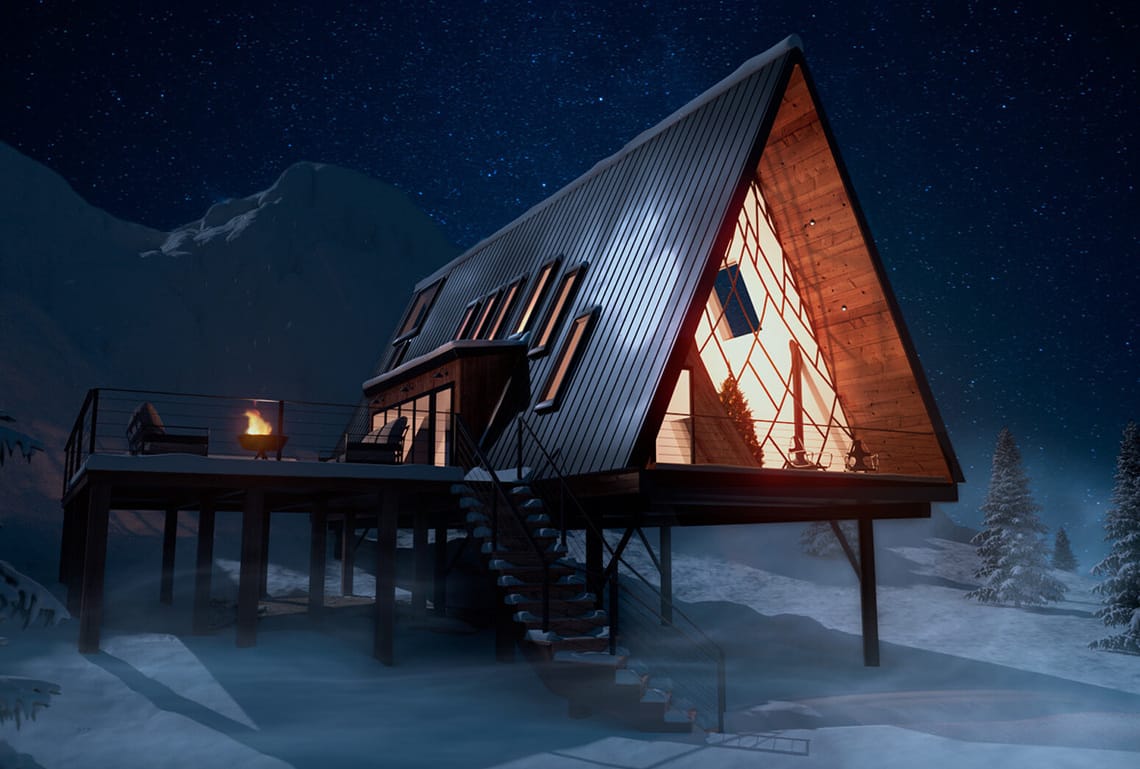 How important are mood boards in your work?
My teacher told me several times that the pre-production phase is critical for smoother and faster production. And I couldn't agree more.
Mood boards help me get the look I want, work faster, and keep me on track. They are very important to me.

Michael Mayer, Student, 3D School Denmark
I find my inspiration and references on Artstation, Pinterest, and Google. I use PureRef for organizing my references. After my latest submission for the Winter Challenge on the Rookies, I learned that what works best for me is to organize my PureFef boards into lights, moods, models, style, and texture.
What V-Ray for 3ds Max features do you rely on the most?
For my "Day and Night" project, I discovered the power of the Light Mix feature. For me to make one render and have a day and night mood in the same render was really powerful.
Light Mix is a powerful feature that I have used many times and is a big part of my workflow to get the lighting just right. I like that I can make minor adjustments to the mood or see different iterations without having to re-render. And it actually motivates me to explore more iterations instead of settling on one right away.

Michael Mayer, Student, 3D College Denmark
How much effort do you put into post-production?

It depends on the project because for my day and night project, I hardly had any post-production, (except Light Mix if you count that as post production). But for my Winter Challenge project, I saved a lot of render time by adding fog and background to my render afterward. So for me, it depends on the background/environment to save render time.
And for that, I like to work with open-exr in Photoshop which gives me even more control over my render and helps me control the different layers and make different iterations without having to re-ender. I also often have a z-depth pass on my renders, so I can play with a variety of focus areas if I haven't set it on the camera.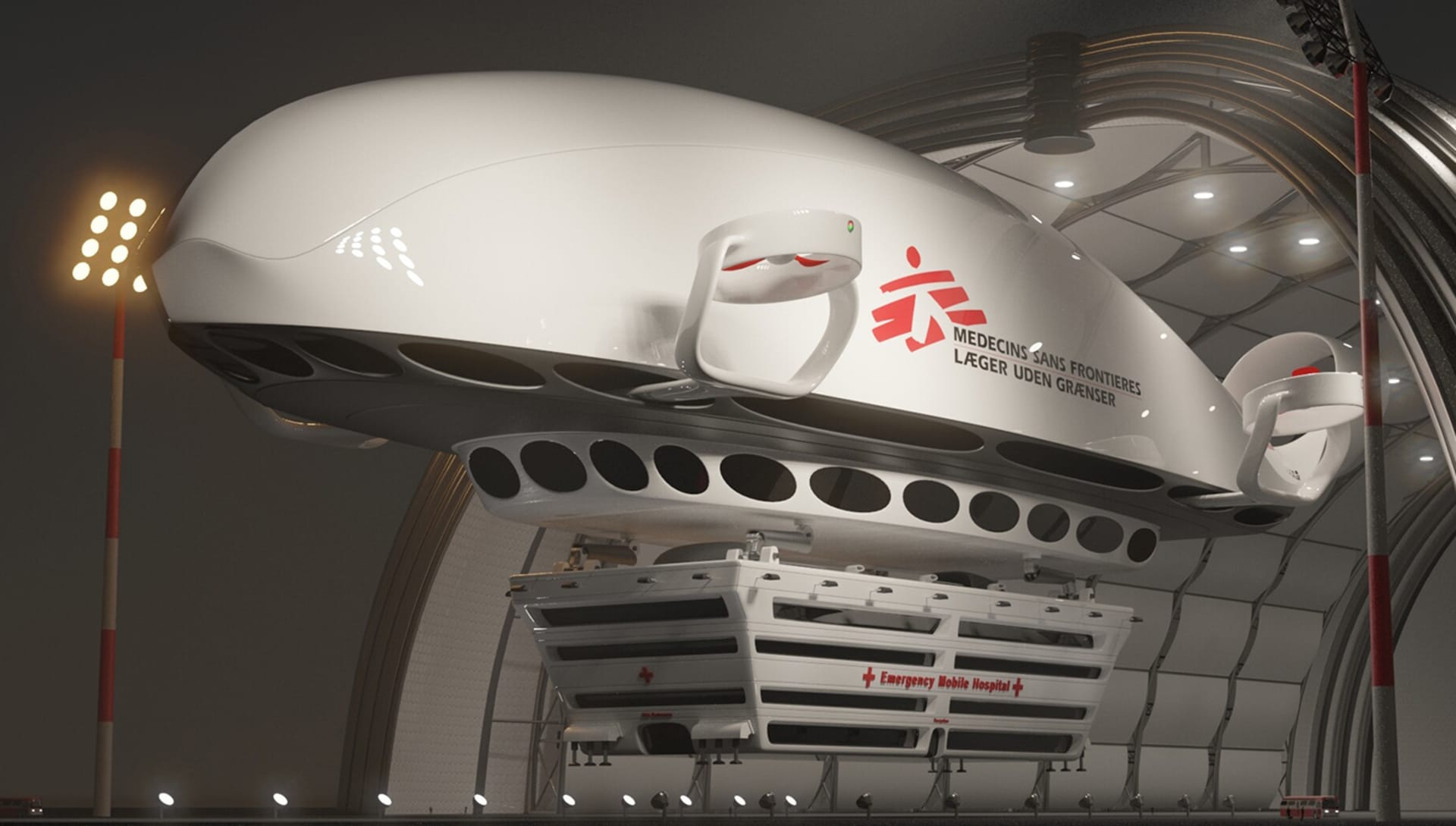 Your "Day and Night" project explores the way light interacts with various textures and colors. What is the narrative behind it?

For this project, I had references with a southern European feel. The mood was a vacation in a luxurious house but still with a local authentic feel to it. I wanted the backlighting of the day render to play with the details of the bed and backboard and focus your eyes on the left side of the picture. Whereas the night render has the focus on the right side of the render, specifically on the stone wall. It creates two focus areas in the same composition.
Both the renders have lights hit from different angles, as the reference picture had light bouncing on surfaces outside. I included that in my render because it makes it feel like there's something happening outside the room. I was imagining what object and material would bounce light like that and why it was from that angle, and it kept it interesting.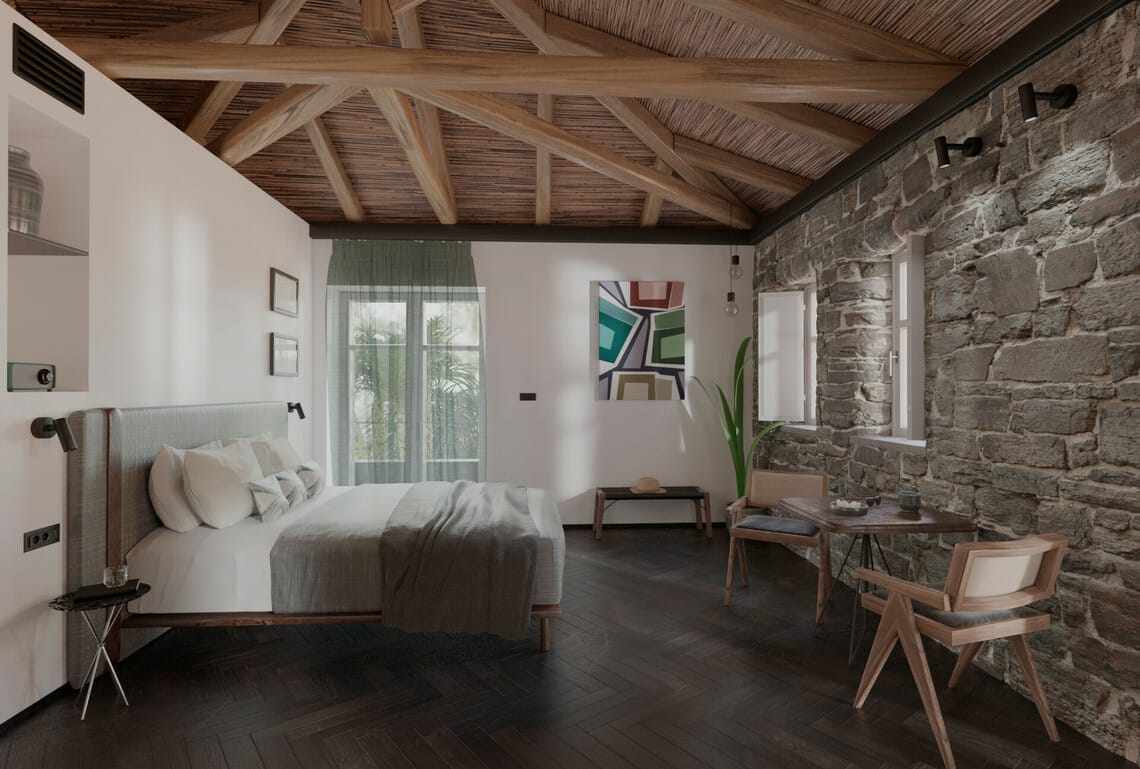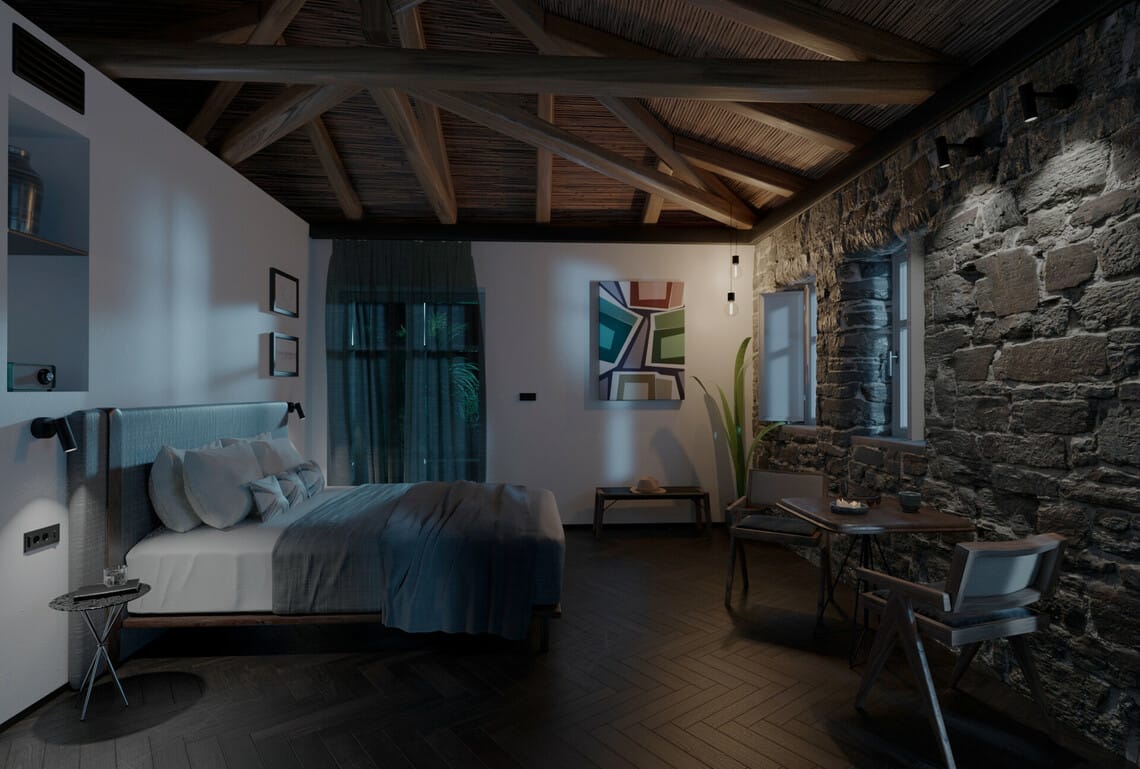 Is everything in the scene made from scratch?

From the beginning of this project, I wanted to make everything from scratch. I wanted to see and learn how long it would take me and what kind of issues I would encounter on the way. It was good practice to get my pre-production right and learn to stick to my schedule so I could make the deadline.
The stone wall and reeds are a texture, and the tree outside is the only thing I haven't made. But I have modeled everything else in this render. The bedsheet was the most challenging as I didn't use a cloth modifier. It was hand-modeled, as I wanted it to tuck in at the bottom and have a mix of tight and loose areas. I also hand-modeled the pillows as I felt I had more control of the shape and form that way.
I wanted to include a painting, so I also made the painting in Photoshop, and it was tricky to make something that was in the right mood and didn't stand out too much and had too much attention.
How did you decide on the different materials – using wooden beams for the ceiling, contrasting smooth and stone walls?

I did have a reference photo to go from, but I chose that reference with these materials as I liked the combination and the contrast between the rocky wall and the white wall, the dark floor against the light ceiling. There is a contrast on either side of the room and I wanted to include that in my render.
The composition made that contrast even more clear as the camera angle almost positions the room straight to the viewer. The raw wood and stone also gave the combinations of the luxurious and southern local mood to it as I mentioned earlier.

If you could add a person into the scene, who would it be?

With the mix of modern and raw design and the hot climate, I imagine an Ernest Hemingway kind of type sitting in the chair on a warm evening contemplating the adventures of his life and what the next ones should be.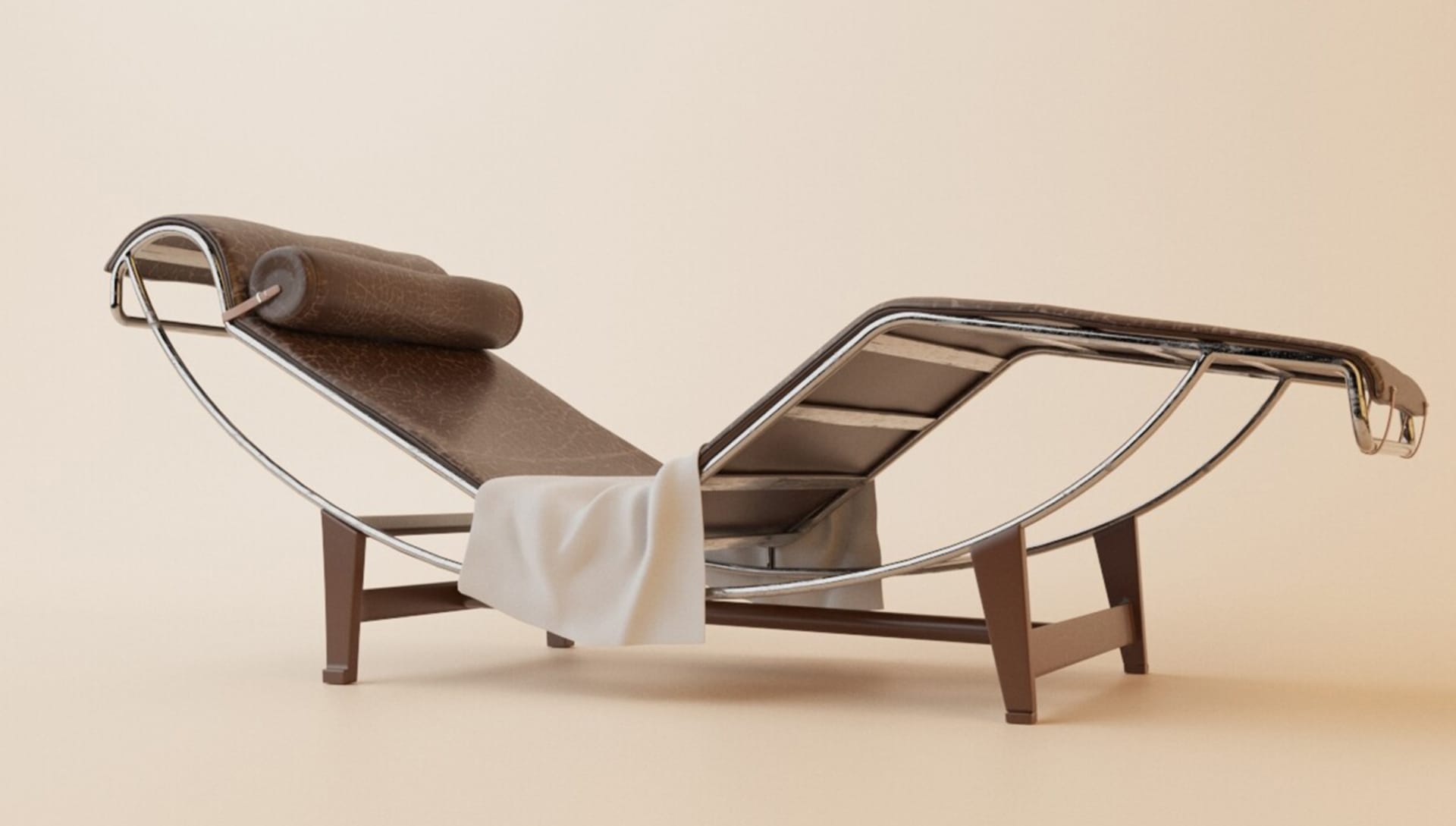 What skill do you think is important in order to stand out as an arch viz artist?

If I only had to pick one skill, it would be mastering lighting and then composition. You can tell so much just from the lighting. You can be a skilled modeler, but with the wrong light, the scene looks flat and boring. The light really sells the scene and makes it believable and interesting.

To stand out as an arch viz artist, you definitely should understand how to set up amazing lighting. I'm still learning today.

Michael Mayer, Student, 3D College Denmark
What are you working on now?

At the moment I'm experimenting with an exterior city night scene that is proving to be a challenge to make it look realistic. I just started pre-production so I haven't made up my mind yet on where things will go.
In what professional role do you see yourself in five years?
I definitely see myself working as an environment artist. Time will tell whether it's in architecture, movies, or games. But to be honest, I'm fairly new to this industry, so I'm always finding exciting new career paths. Right now I think being an environment artist is the most interesting path to take.
Eager to learn more about 3D College Denmark?
Check out our interview with 3D artist and alum Lisa Jørgensen and read about one of the school's top teachers, Nicklas Byriel.
Bring your designs to life.
Try V-Ray for 3ds Max free for 30 days.