Discover Adán Martin's archviz journey and how he has put over 20 years of experience into revolutionizing 3D education with School-ing.
Adán Martín has been a regular guest at Chaos events, sharing how to keep up in the fast-paced 3D industry at Total Chaos 2019 and speaking on the benefits of a quality education at last year's edition of 24 Hours of Chaos. He has been devoted to knowledge sharing, making art and technology collide on his channel 3D Collective.
In 2018, Adán founded School-ing, a passion project aiming to revolutionize the way 3D is taught, preparing students for the realities of the archviz world through a combination of professional projects, hands-on learning of tools, creative processes, and intricacies of the profession. School-ing has held its spot as the number one school in the Rookies ranking.
We sat down with the artist, founder, and creative powerhouse Adán Martín to pick his brain on educating the 3D artists of tomorrow and what we can learn from them as well.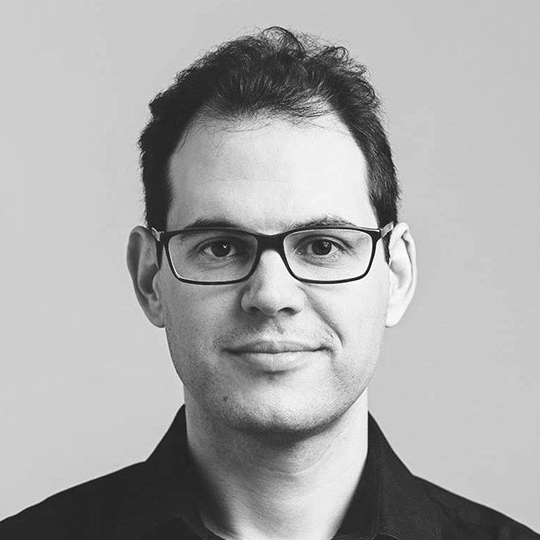 About Adán
Adán Martín is a 3D professional with over 20 years of experience in archviz. In 2014 he started his Youtube channel, Adán Martín Tutorials, where he shares his learnings with the 3D community. He is the founder of 3D Collective, an online platform that focuses on providing resources for archviz, and the director of School-ing, a school based in Madrid that is actively involved in the reinvention of the learning process in the 3D industry.
Can you tell us a bit about your artistic journey? What major steps and decisions led you to where you are today?
My interest in CG started when I was very young, and there wasn't the information that we have today thanks to the internet, so my learning was self-taught and very slow. I started working as a hard surface asset and environment modeler, but in the early 2000s, the archviz industry began to emerge, and little by little, I specialized in that niche until it became my main area of work.
After several years in the profession and with the arrival of the real estate crisis that greatly affected that industry, I decided to cultivate my passion for cinema and photography to expand my professional skills. I have been lucky enough to be able to participate in several feature films as a gaffer or in the camera team, and that made me see CG from a very different point of view. After several years of combining my work in CG with my work in the cinema, I decided to start a YouTube channel where I share my knowledge with the community, trying to unify my knowledge about 3D and photography.
Thanks to this initiative, I discovered my great passion for learning and teaching, which led me to create www.3dcollective.es, a web page specializing in premium resources and advice for 3D artists and studios. Finally, about five years ago, I joined Carla Jovine and Eduardo Rodriguez to start School-ing, a Madrid-based professional training center specializing in archviz. Currently, I combine my work as creative director of 3D Collective with my work as director of School-ing.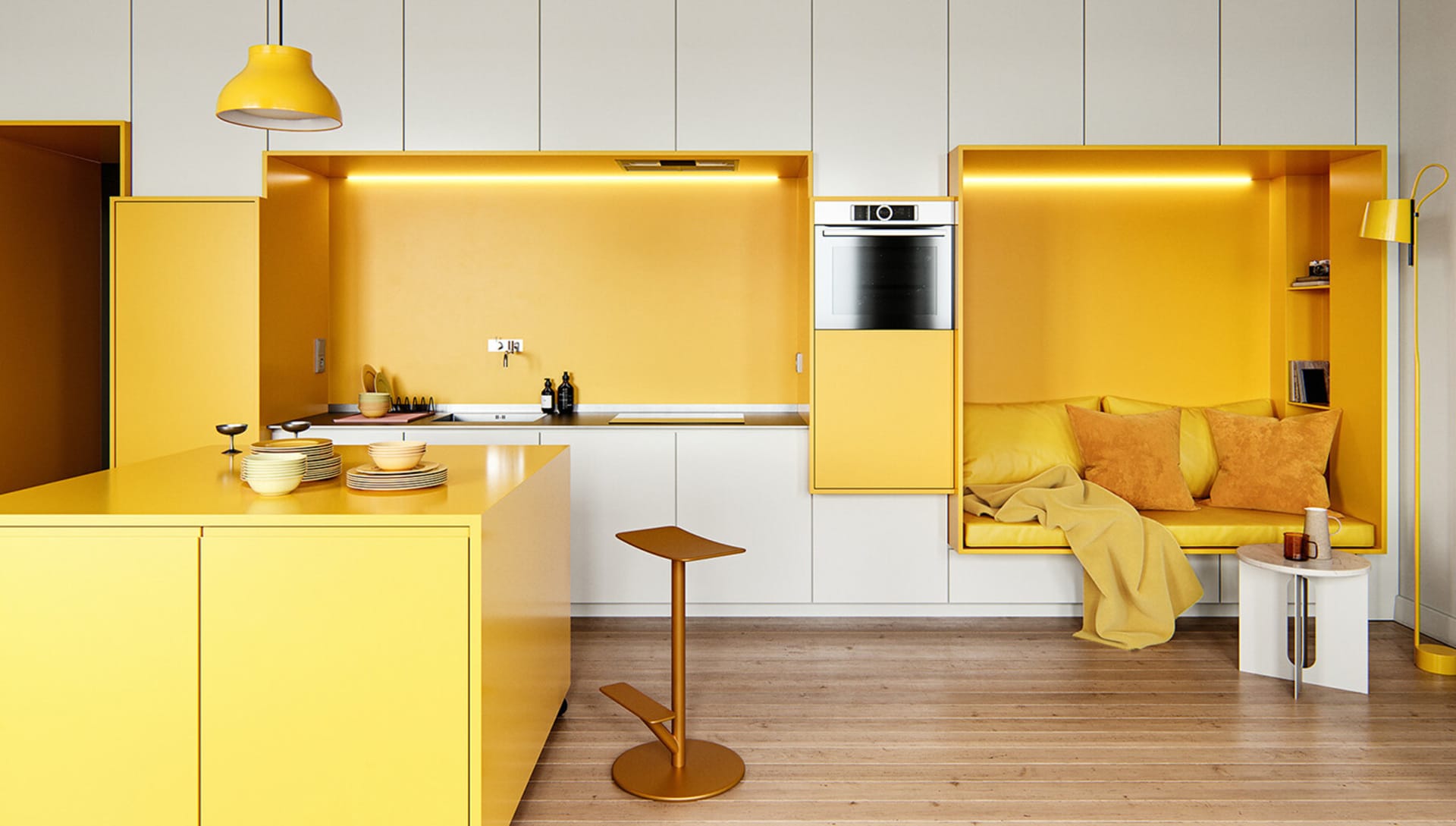 Starting a school seems like an exciting but daunting adventure. What were some of the challenges you faced in the process of founding School-ing, and how did you overcome them?
School-ing is a passion project for me; it is something that has always been in my mind since I started making content on YouTube. But I don't have a business background, so for me, the biggest challenge has been to find the right balance between the romantic and idealized vision of a CG enthusiast and the material reality of the project's needs.
In addition to directing the project, I am also one of the main teachers at the center, so another important challenge is undoubtedly the educational challenge posed by such an ambitious project, being constantly up to date with the needs of the students and becoming their mentor. It is a great responsibility, and a lot of work is necessary to meet the standards that I want to maintain in school.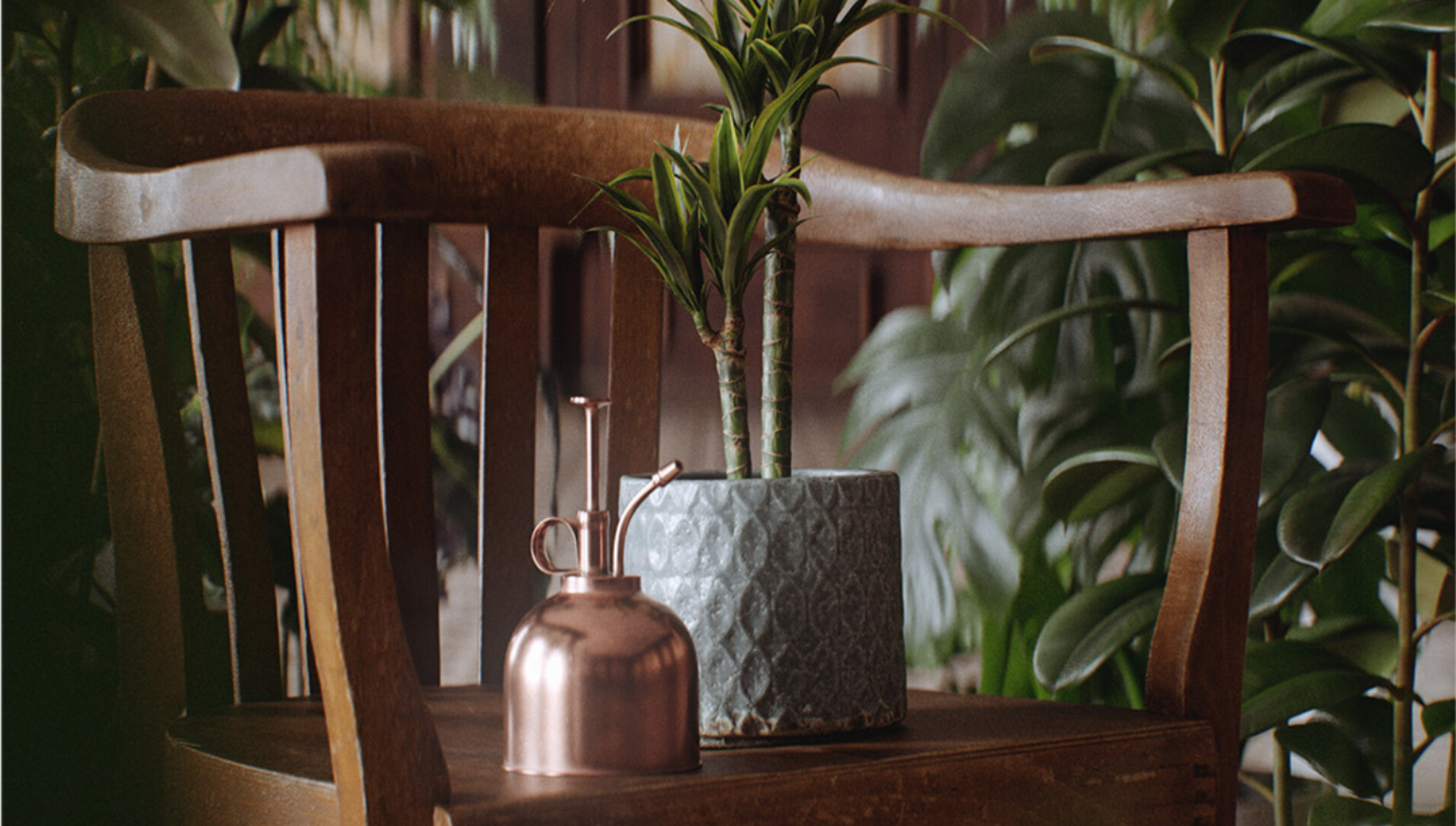 If you were a student today, starting out in archviz, what goals and expectations would you set for yourself?
If I were starting from scratch today, I would establish three fundamental objectives. In the short term, I would propose to master the tools at a technical level to be able to use them without limits and unleash my imagination. I would also get a job in an organization to be able to work more efficiently. Finally, and much more importantly, in the long term, I would focus on improving my skills in composition, design, and creativity. These insights have always been important, but with the rise of AI, they are going to be essential.
Regarding expectations, I believe that in one or two years, any student who really sets their mind to it and has the proper training can acquire the essential technical knowledge, while the development of artistic abilities is something that never stops improving. Regarding the learning methodology, I would focus on practical exercises that are moderately challenging and with a limited time frame per project to develop the ability to organize work and productivity.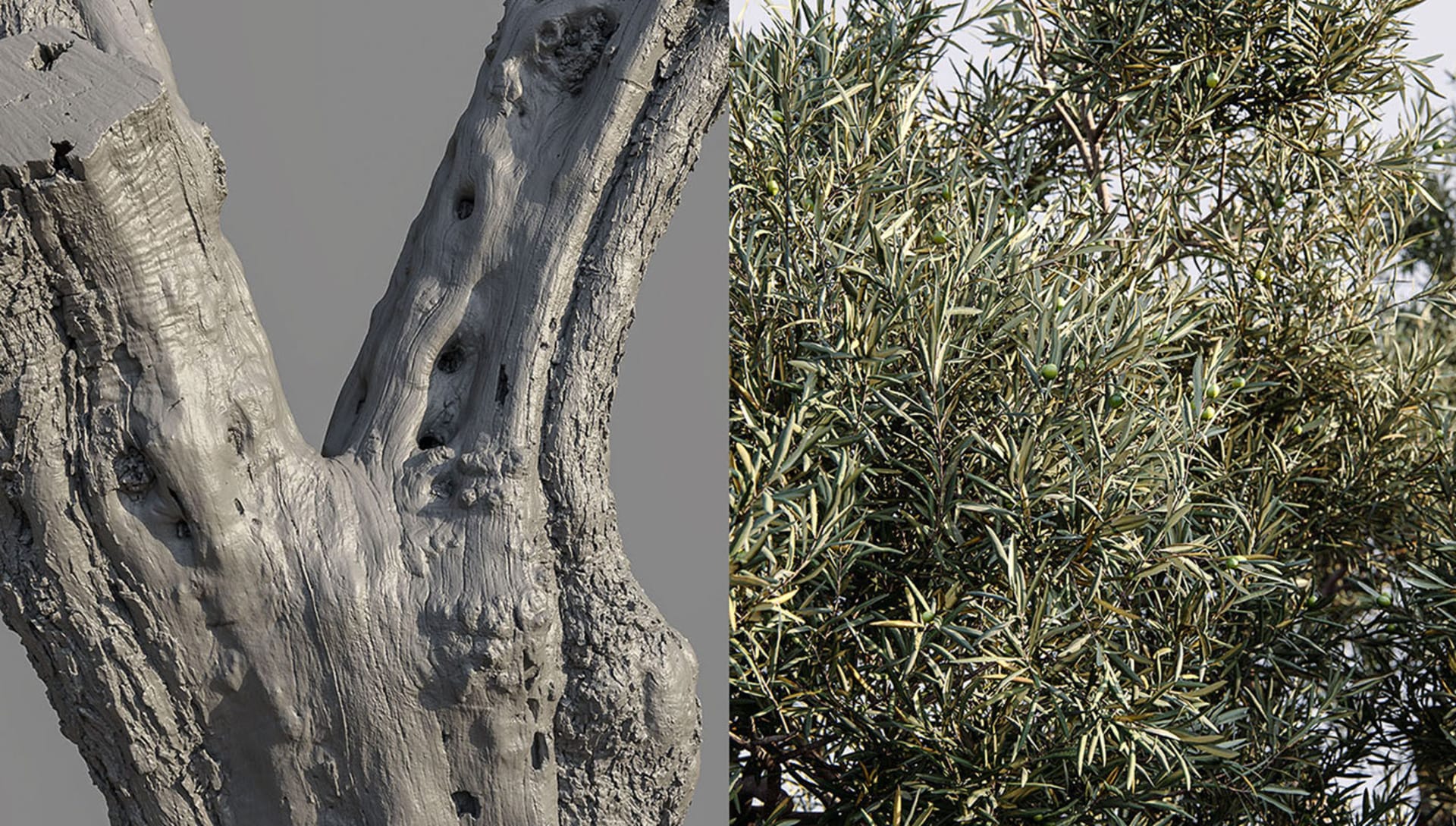 What are the benefits of teaching a small class size?
I believe that face-to-face education in groups of a controlled size has obvious advantages in teaching and student learning. But the most important is being able to attend to each student in a personalized way. With the advancement of tools, it is increasingly important to learn advanced technical and artistic knowledge that requires constant mentoring by teachers.
In our last talk on 24 Hours of Chaos, you mentioned how essential art fundamentals like composition, color, texture, and light are to a 3D artist. How does School-ing integrate that into the curriculum?
These are the fundamental axis of our education; from the first days of class, we make sure to explain to the students the importance of these concepts in their learning and their professional future. Throughout the course, we make sure to establish a structure where the composition, the author's purpose, the initial idea about the project, and the needs of the client are at the top, and the technical concepts are simply tools to achieve said objectives.
It is not always easy because when we are starting to learn 3D, there are many theoretical and technical concepts to learn, and it is easy to get lost in them and forget what is really important. That is why we have designed a course of more than 1,000 teaching hours where students spend seven hours a day with us, which allows us to do a personalized follow-up of each student, to follow the evolution of our students day by day, and guide them in the best possible way.
As practical examples, we could highlight our sessions on art history, creativity, and composition, where we set students specific challenges designed to encourage creative thinking and the creation of images with a specific idea in mind.
What influence have Chaos and V-Ray played in shaping the program's curriculum? Are there any tools your students rely on the most?
V-Ray has been the leading architectural visualization engine since its creation. While we've recently seen some professionals turn to Chaos Corona, we feel that V-Ray is a more mature and robust engine overall that allows us to use it in all kinds of applications and productions, from still images to complex animations without limitations. However, we also offer specialized Corona training in other school courses.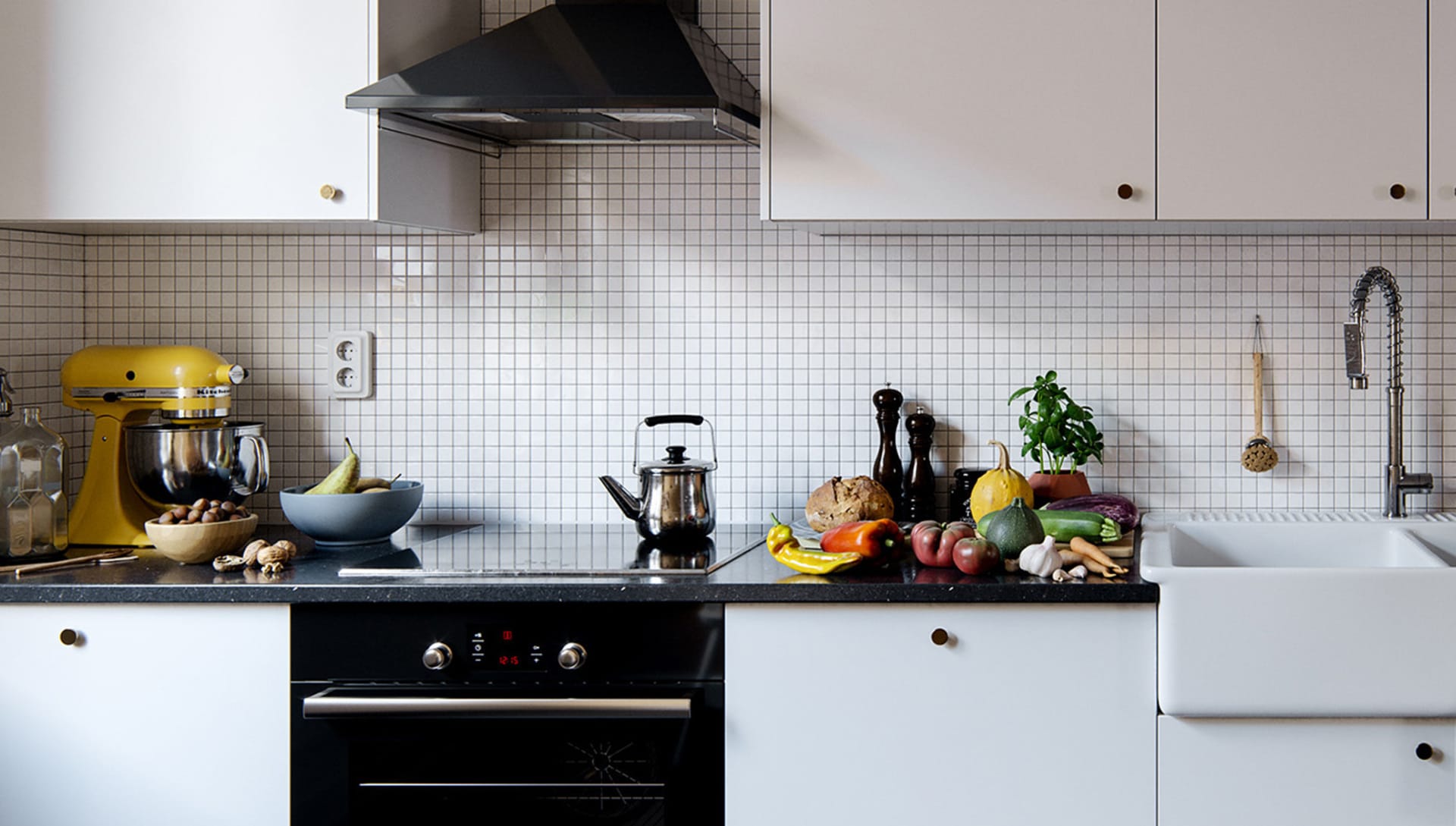 In today's fast-paced culture, we often struggle to hit the pause button. At times, that may lead to wearing ourselves out and abandoning projects altogether. What steps can we take as artists to recharge our creative batteries and prevent burnout?
I have experienced burnout firsthand on several occasions in my career, and it is something I continue to struggle with. I think the key to avoiding it is to find a balance between work and personal life and try to find hobbies outside of the world of computers, maybe activities in nature, exercise, photography, etc. Something that allows us to fulfill our creative needs but not directly in front of a computer.

What is the most valuable lesson your students have taught you?
There are numerous lessons that I have learned from my students, some on a personal level and some as a teacher. First of all, I think that teaching is the best way to learn; when you have to explain a complex subject in front of many people and submit to the doubts and questions of the students, it is very important that you master the topics in depth, that forces you to improve in many aspects. It has also given me a new perspective on teaching and learning. Before, I focused only on my way of learning, and after years of teaching very different profiles, I have understood the importance of personalized training accompanied by a mentor so that each student can get the best performance.
Bring creativity to the classroom.
V-Ray Education provides students with the best tools and resources to succeed.