Ian Spriggs exclusively unveils his latest portrait, Vlado on new V-Ray Next for 3ds Max features, women in tech panel plus more from Chaos Group's conference.
On May 17, 2019 we unleashed Total Chaos. The day started with an incredible keynote from the most important people behind V-Ray and Corona. Then, the 1,000-strong crowd dispersed to check out a diverse array of presentations from professionals in the CG industry.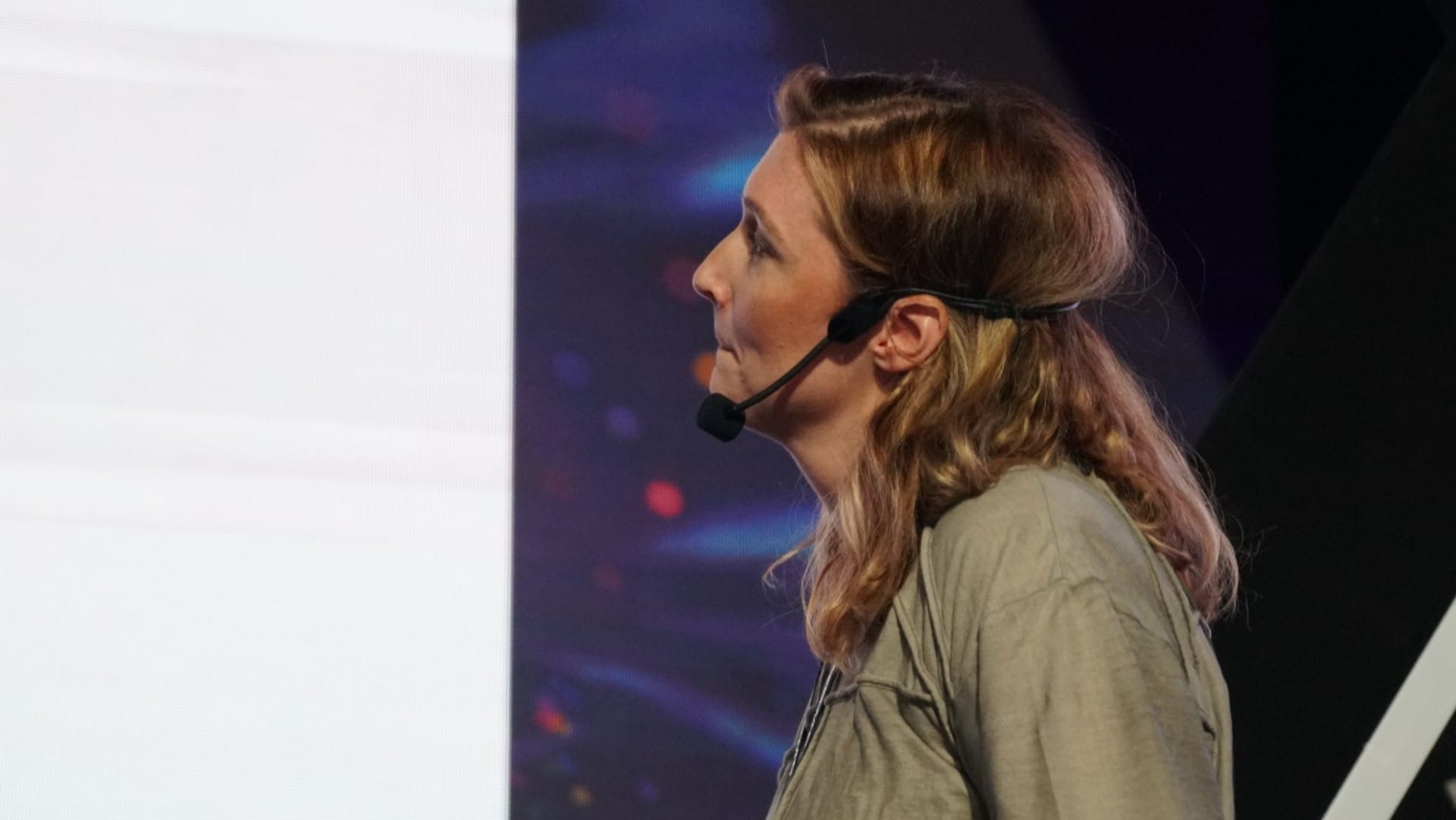 Art track
Arch viz and interior design was the focus of the first two talks on Total Chaos' biggest stage, with WeWork's Gregory Rogers and Kengo Kuma Architect's Tomohiro Matsunaga deconstructing workflows and delving into the role V-Ray plays in their visuals.
Then, we switched lanes to a presentation from Sonja Christoph. Her inspirational and moving talk looked back on a varied career which has taken her from work on movies, including Tomorrowland and Doctor Strange, to her current role as an environment artist at Massive Entertainment for games such as The Division 2.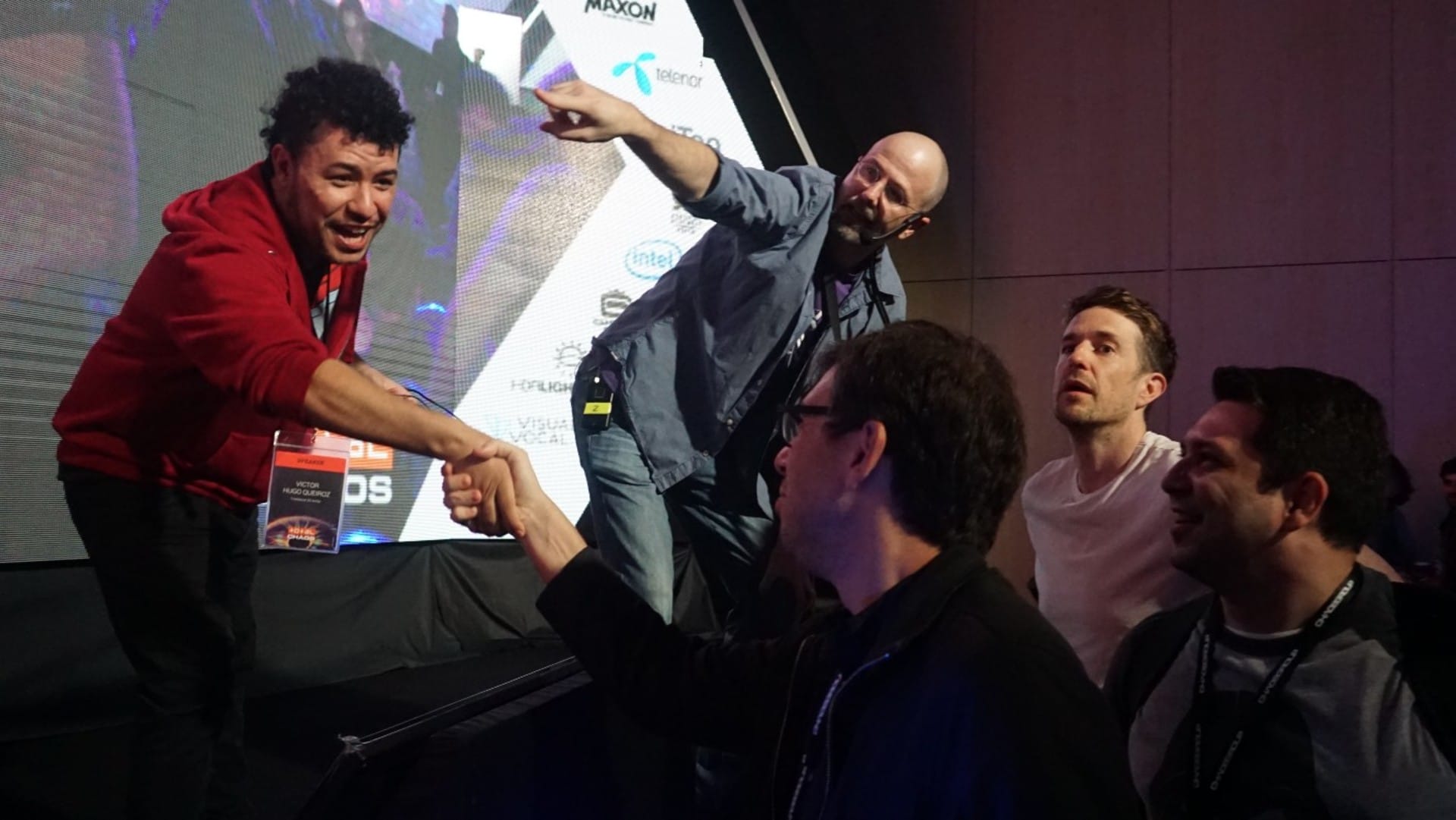 There are many ways of representing the human form, and a trio of presenters showed their approaches to digital characters. Victor Hugo charmed the crowd with his uniquely stylized characters, Ian Spriggs showed how he's using traditional techniques with cutting-edge technology and anatomy expert Scott Eaton blew the audience's minds with his research in AI and human figures. In a hugely exciting announcement, Ian even debuted a new portrait of THU event founder Andre Luis.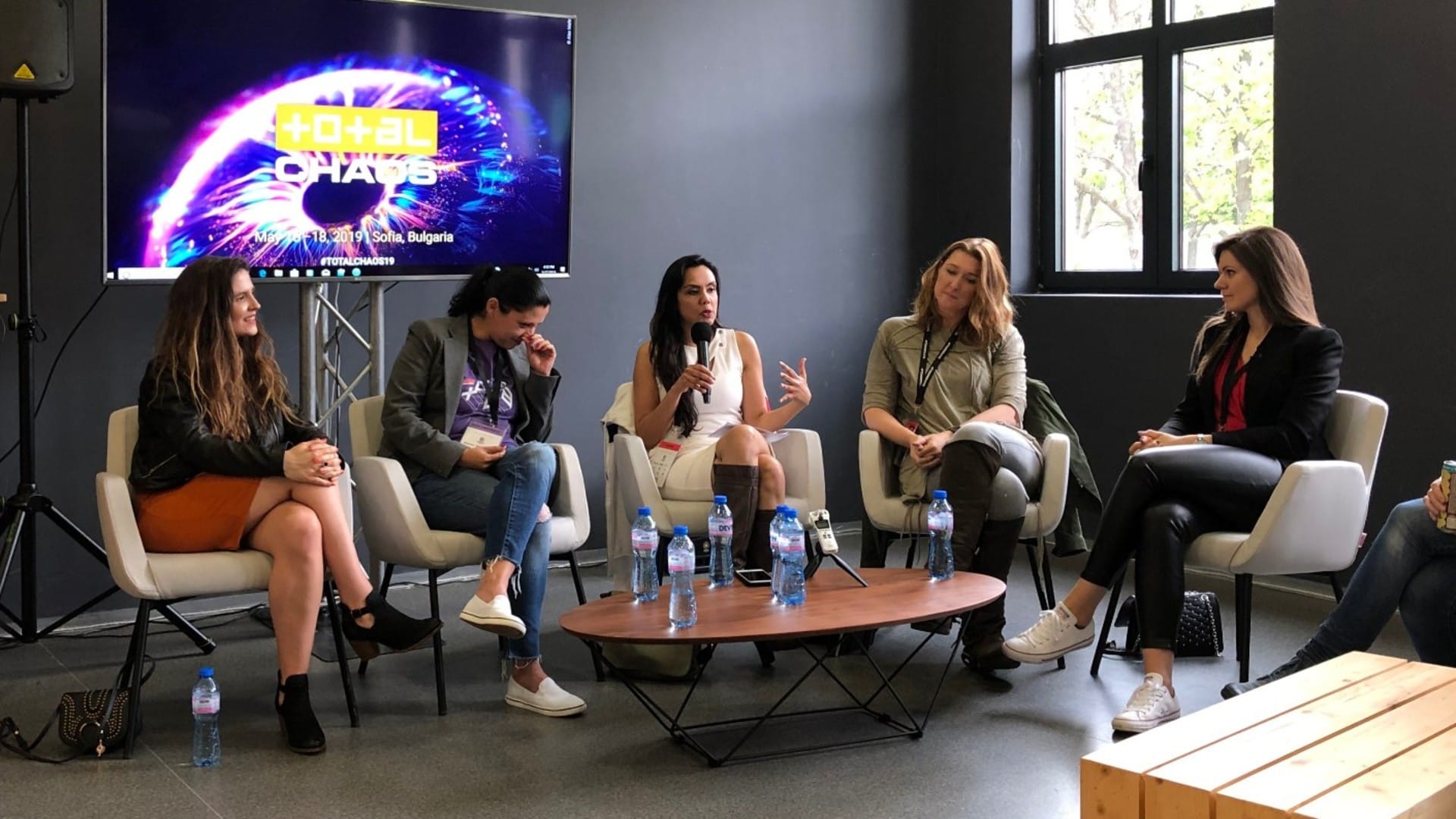 Total Chaos was host to a packed discussion on how women can forge successful careers in the worlds of tech and CG. Juice's Natalia Lasota, Chaos Group's Albena Ivanova, Avengers: Endgame's Production Technology Manager Piya Wadia, Massive Entertainment's Sonja Christoph and INK's Ioanna Ivanova talked about their unique career paths and switching between industries, personal and workplace challenges, advice on time and stress management and communication in the workplace, and — above all — how to follow your heart and stay true to yourself.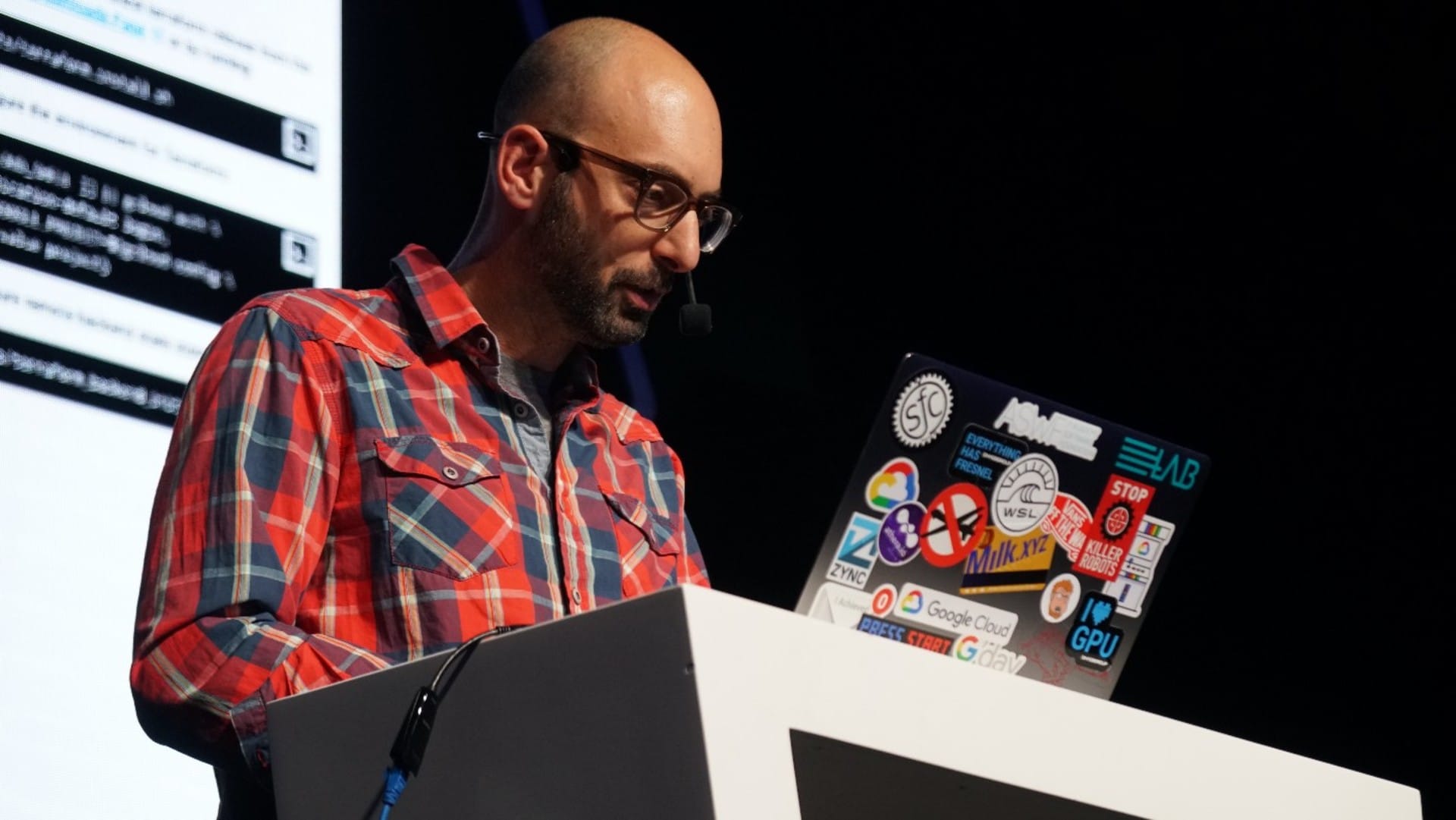 Code track
The Code track area is all about delving into the nuts and bolts of the technology behind powerful CG software. The lineup included software developers Javor Kalojanov (Weta Digital), Steven Parker (NVIDIA), Adrian Graham (Google), Prof. Dr.‐Ing. Philipp Slusallek (German Research Center for Artificial Intelligence), Attila Áfra and Jim Jeffers (Intel), and Asen Atanasov (Chaos Group).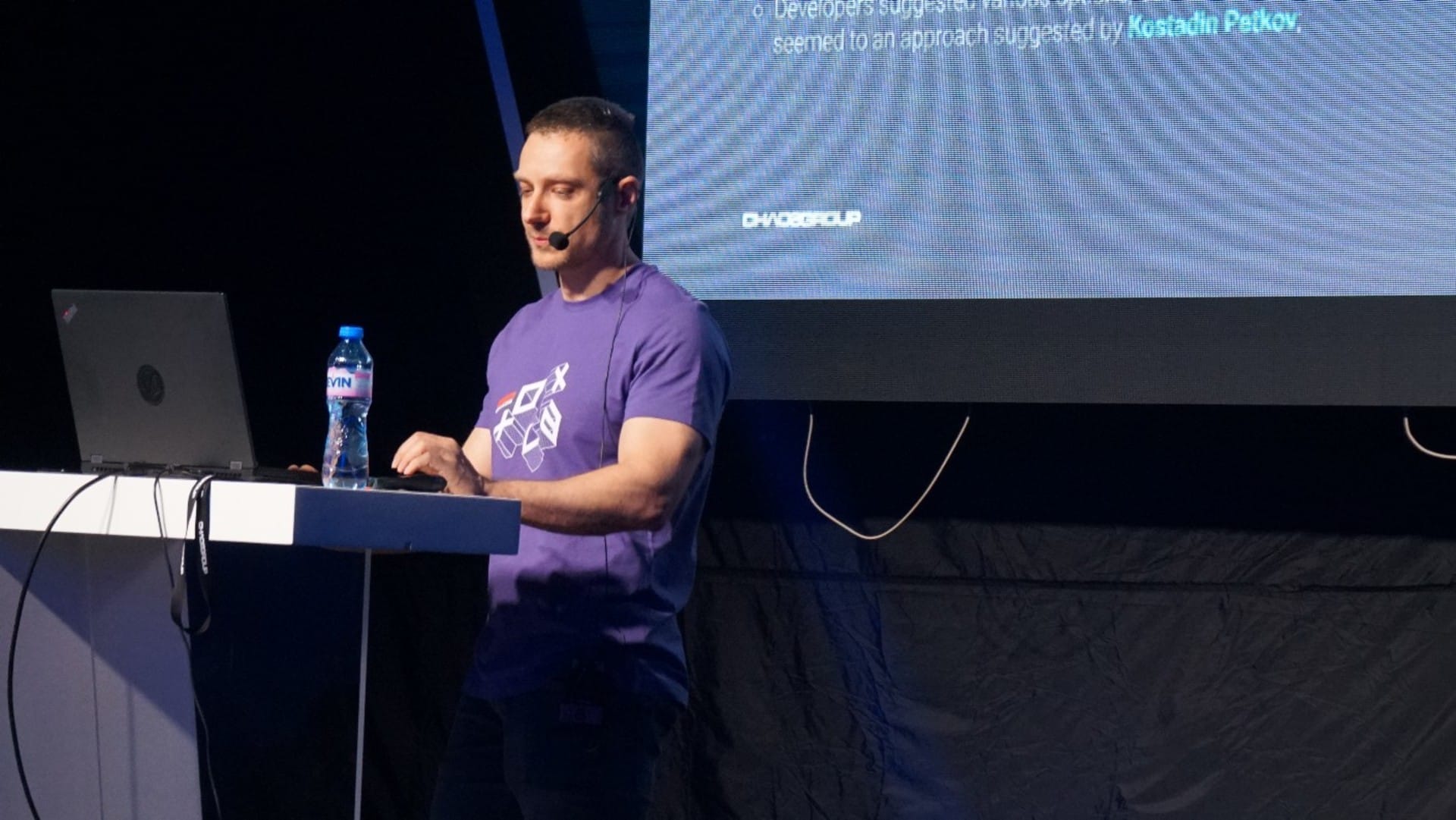 This is where Chaos Group's CTO and Co-founder Vlado Koylazov unveiled some supersmart new features coming to V-Ray Next for 3ds Max, including memory tracking, shader debugging, GPU advances and bump shadow improvements. He also shed light on a new Light Cache algorithm which even works with Project Lavina, Chaos Group's real-time ray tracing technology.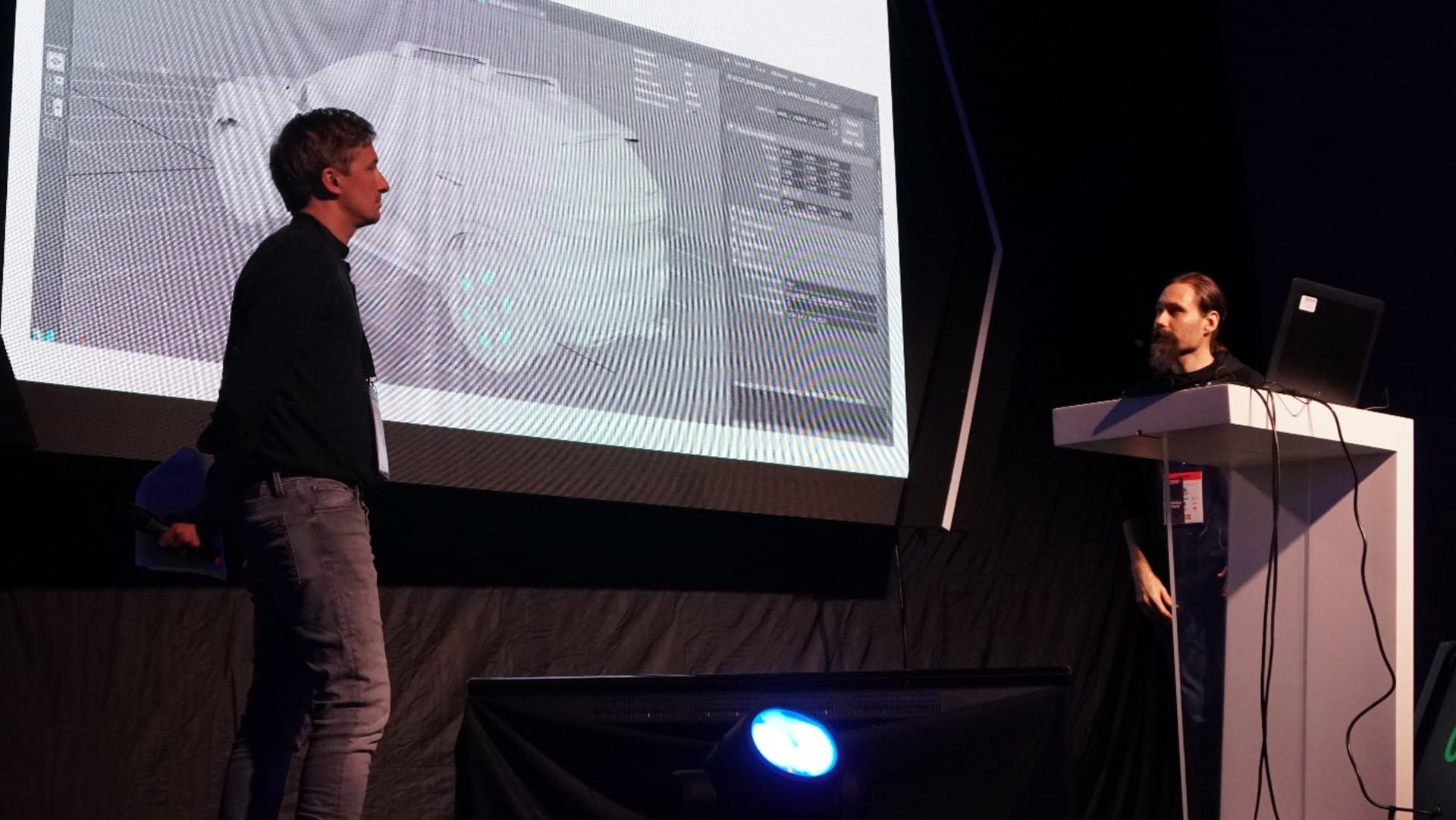 Craft track
Volvo revved up the Craft Track with a presentation on how it has developed a fully integrated pipeline for real-time and offline rendering and the knock-on effect this has had on the way its cars are built. Porsche's Andre Matos was in swift pursuit with a look at how V-Ray GPU and VRscans have supercharged his workflow, and he was followed by fascinated and varied talks from Tobias Nientiedt (OTTO), Tarran Kundi (Woods Bagot), Adam Tunikowski and Natalia Lasota (Juice), and Anthony Christov (IDEA Academy).
London's INK Studio has made a name for itself in creating clean-but-playful images, animation and VR experiences for the likes of Honda and Audi, and in Ioanna Ivanova's presentation she showed off some of the tricks of the trade. She demonstrated how Cinema 4D can be used for quick and easy previews, showed a head-spinning Escher ad — and revealed why you should never, ever try to work with cats.
The Craft track finished with a journey into the (occasionally horrific) heart of Hellboy from Bulgarian VFX studios Nu Boyana and WorldWide FX.
Want to know more about Total Chaos? Check out our Masterclasses and Day Two recaps.