Ahead of the main conference, Chaos Group hosted a series of tutorials hosted by industry pros from Pixar, WeWork and many more. Find out how it went down.
On the day before Chaos Group's Total Chaos conference kicked off, the company invited industry professionals to show the secrets of their success via a series of 12 Masterclasses. These walkthroughs of projects and pipelines were the perfect way to see how powerful tools create jaw-dropping visuals in real-world scenarios.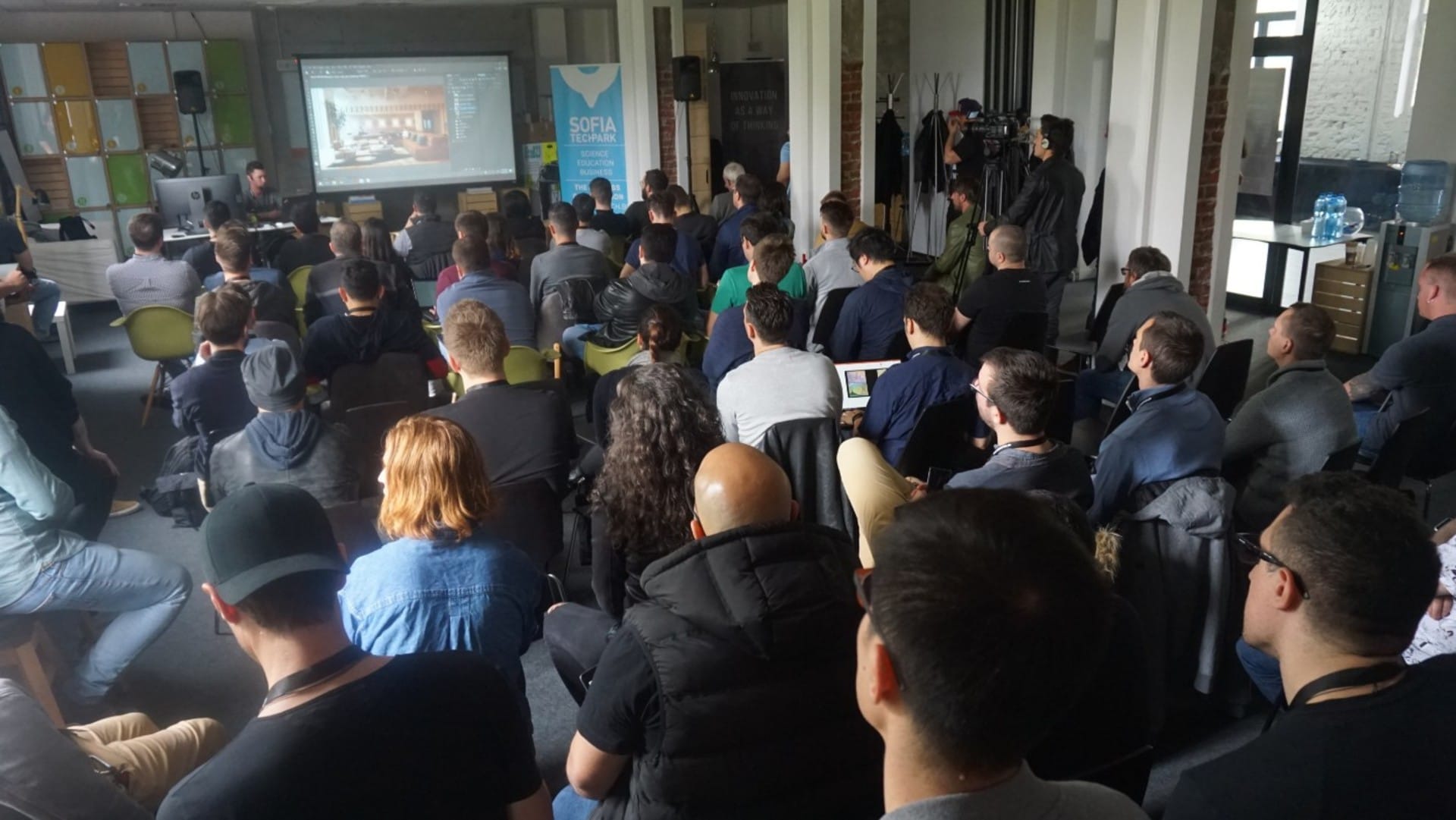 Reimagine the future of design
The first track of Masterclasses was dedicated to all things design, with a focus on parametric modeling. Jordi Arcas, from McNeel Europe, began the day with an introduction to Grasshopper, Rhino's algorithmic model editor. Next, Margarita Valova discussed how V-Ray for Maya, Rhino and Grasshopper are put to use at Zaha Hadid Design.
Can you build a whole planet in Grasshopper? This is the question Wild Design Studio's Carlos Bausa Martinez answered in his entertaining presentation. He showed off the intricacies of his working process, including how daylight analysis can help with the design process, how animation in Grasshopper has changed his workflow and some truly awesome-looking happy accidents.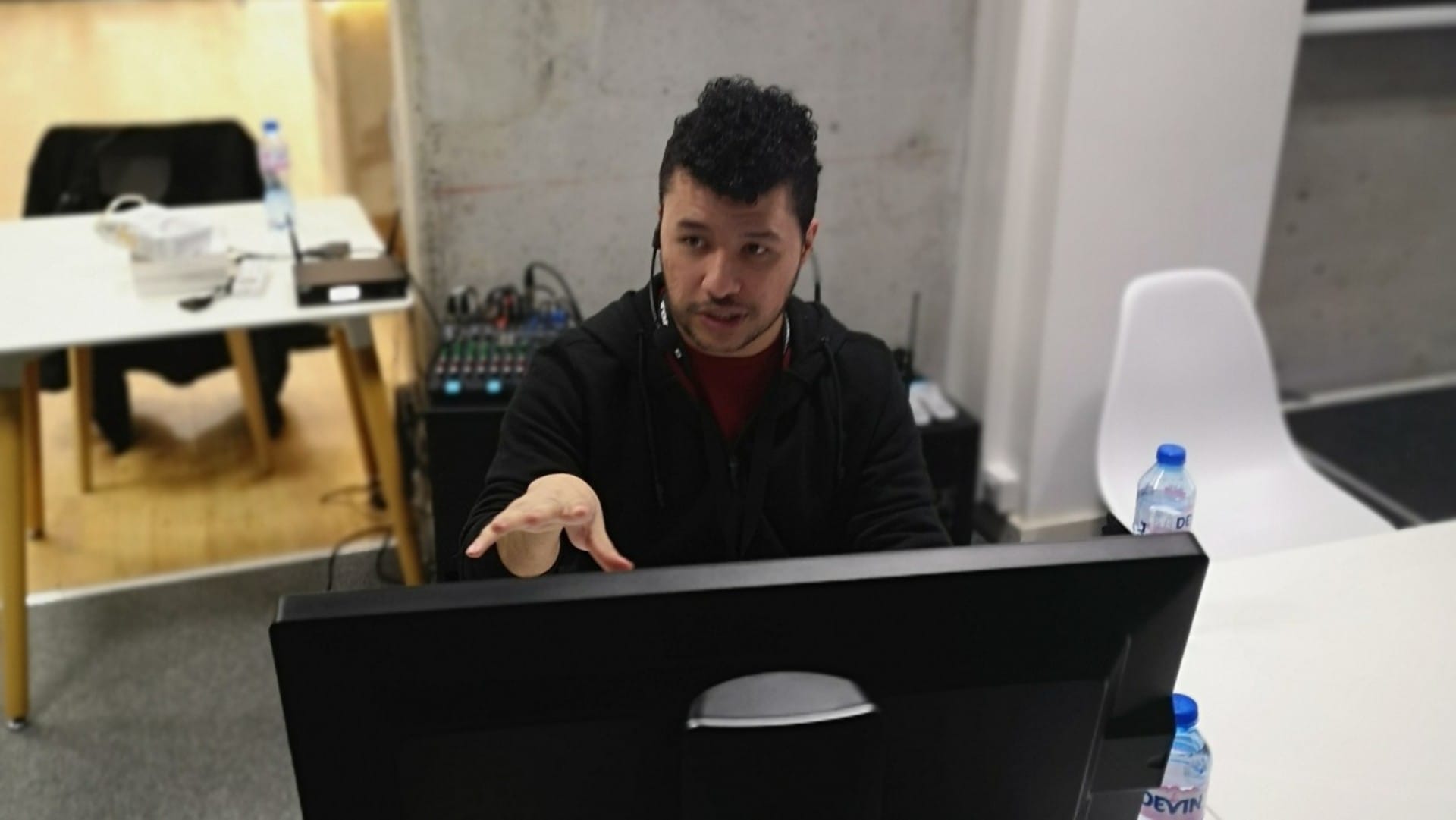 Next FX
Over in Masterclass 2, some of Hollywood's finest took the Total Chaos audience behind the scenes. Former Pixar Art Director and Co-Founder of IDEA Academy Anthony Christov opened this track with an examination of visual storytelling. He showed how cinema, art and music influenced the way WALL·E's world was built, including some neat little details. For instance, did you know that the color green is completely absent from the film until the first plant appears?
Celebrated artist Victor Hugo followed with his presentation which detailed the creation of a stylized version of X-Men's Storm. The humble and honest presenter showed every step of the process, from initial sketches to modeling in ZBrush, creating clothes in Marvelous Designer, texturing in Substance Painter, and rendering with both V-Ray and Corona for 3ds Max. He also passed on some tips on his favorite plugins.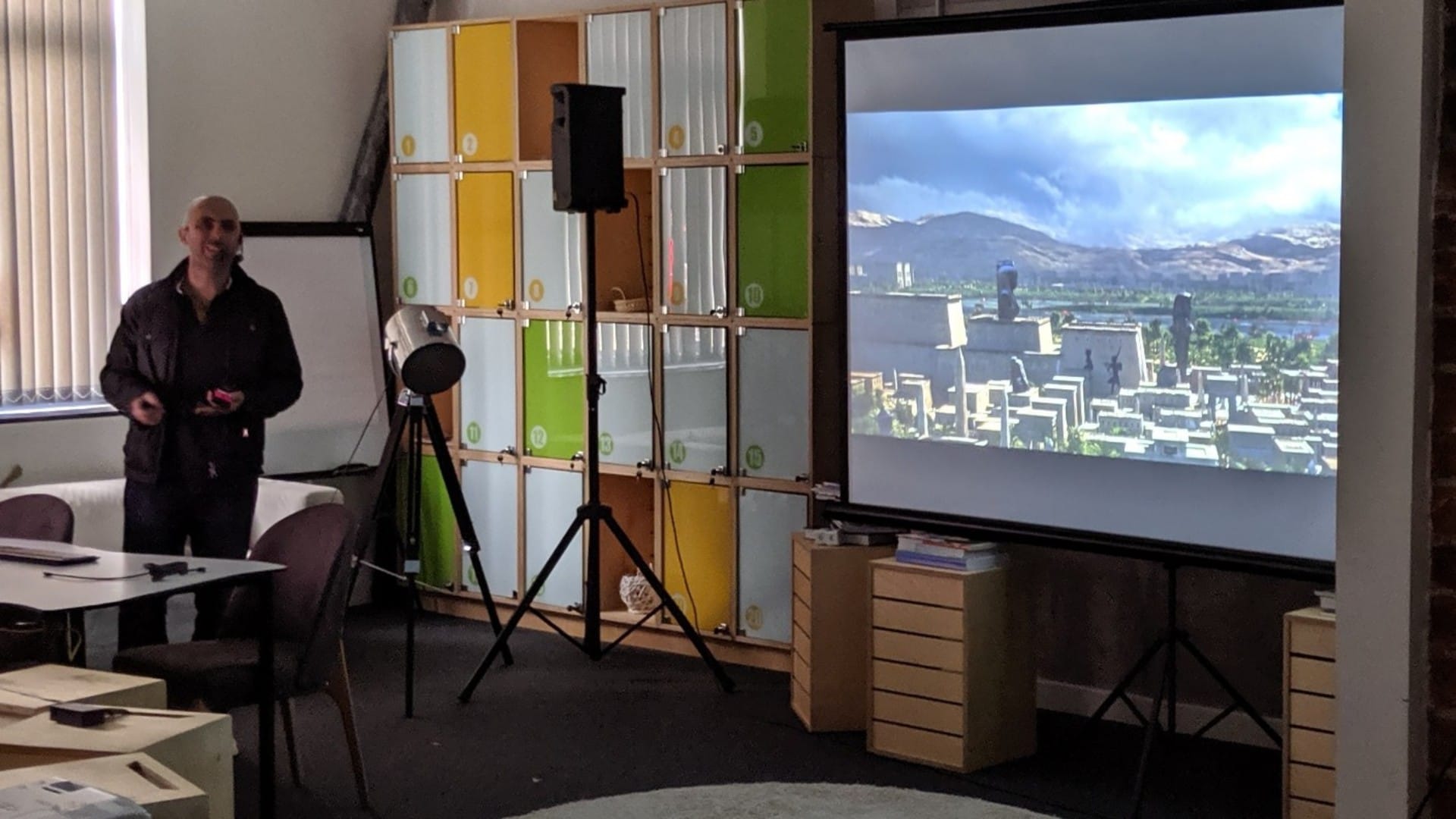 Building cinema
"Cinematic" is a frequent buzzword in the world of visualization. This third track explored how big-screen techniques have helped artists create great-looking renderings and experiences in other industries. The day began in dramatic fashion with 0-VR in 2.8 seconds, in which Factory Fifteen explained how it created a hair-raising 360-degree experience for car company Nissan.
Jake Williams, from WeWork, offered a little calm with his projects created internally at the co-working company, and then Ufuk Pamuk from ERA Urban Planning Architecture showed how he created an atmospheric, noirish rainy city scene.
Building Cinema ended appropriately with "Twosret," a short film created by Karim Moussa. In his presentation, he showed how he applied his arch viz knowledge to create a cinematic and dramatic vision of Ancient Egypt. He went through the process of casting, the joys of shooting against a green screen and the use of V-Ray for the short's effects.
That's not all! Take a look at our recaps of Day One and Day Two of Total Chaos.