Mads Lind Nicolaisen has found his true calling in arch-viz — and he's already picked up two Rookies awards. We chat to this prodigy about education and V-Ray.
In just three years, 22-year-old Mads Lind Nicolaisen has learned how to create 3D imagery worthy of an arch-viz studio — and even picked up a highly esteemed Rookies award two years in a row. As he makes his way out of college and into the professional world, we talk to Mads about his experiences so far, the part V-Ray for 3ds Max has played in his education and career journey so far, and how this two-time Rookies winner aims to make his award-winning images even better.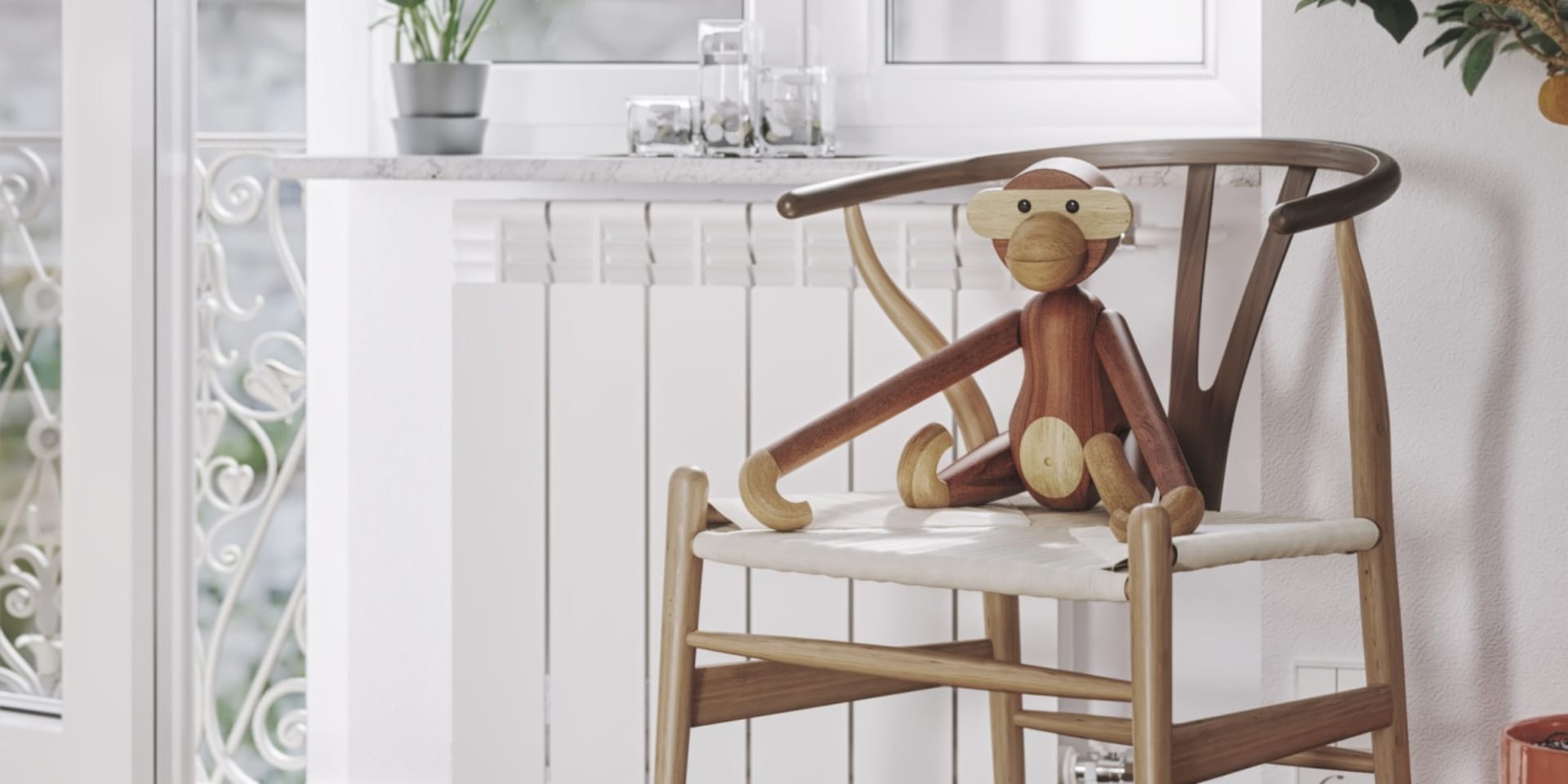 Tell us your story: How did you get hooked on computer graphics and why did you decide to study at 3D College Denmark?
When I was around 11 years old, I made short action videos with my friends on a phone. They were quite bad! But it's where my creative journey started. Between 13 and 18, I played a ton of Minecraft and really used my creative juices a lot; I started a Minecraft YouTube channel and started playing around with video editing and Photoshop. When I was about 16, I got my first real camera — a Canon 650D — and started making cinematic videos of nature and car shows, and editing the videos. I learned a lot from that.

At around 18 years old, I started at a school where we did websites and graphic design. This was the year my creativity really skyrocketed. I was always bad in elementary school, and my teachers told my parents that I would never achieve anything. But, at this school, I won first place in graphic design competitions, got internships — and other students complimented my work. It felt incredible to finally be good at something and I really enjoyed it.
One day in class, I was looking at inspiration on Pinterest and I found this really awesome-looking graphical stuff. I had never seen anything like it; it was low-poly 3D and I just fell in love right there. I looked at low-poly renders that entire class and then went home and installed Blender. And that's the story of how I started with 3D and realized this is what I want to do!
In less than a month, I went from zero experience with 3ds Max to being able to make interior renders and models.

Mads Lind Nicolaisen, 3D College Denmark
What was the most important part of your education at 3D College Denmark?
It was the environment the school gave me. Sharing ideas with like-minded people and motivating one another is much better than sitting at home and learning alone.

And did you have a mentor to lead your development as an arch-viz artist?
My mentor was Nicklas Byriel, he is super talented and really knows his stuff as well as the ins and outs of the 3D industry. His classes are also really good: In less than a month, I went from zero experience with 3ds Max to being able to make interior renders and models. He's the best teacher I've ever had!
This is where I worked day and night at school in my free time after classes: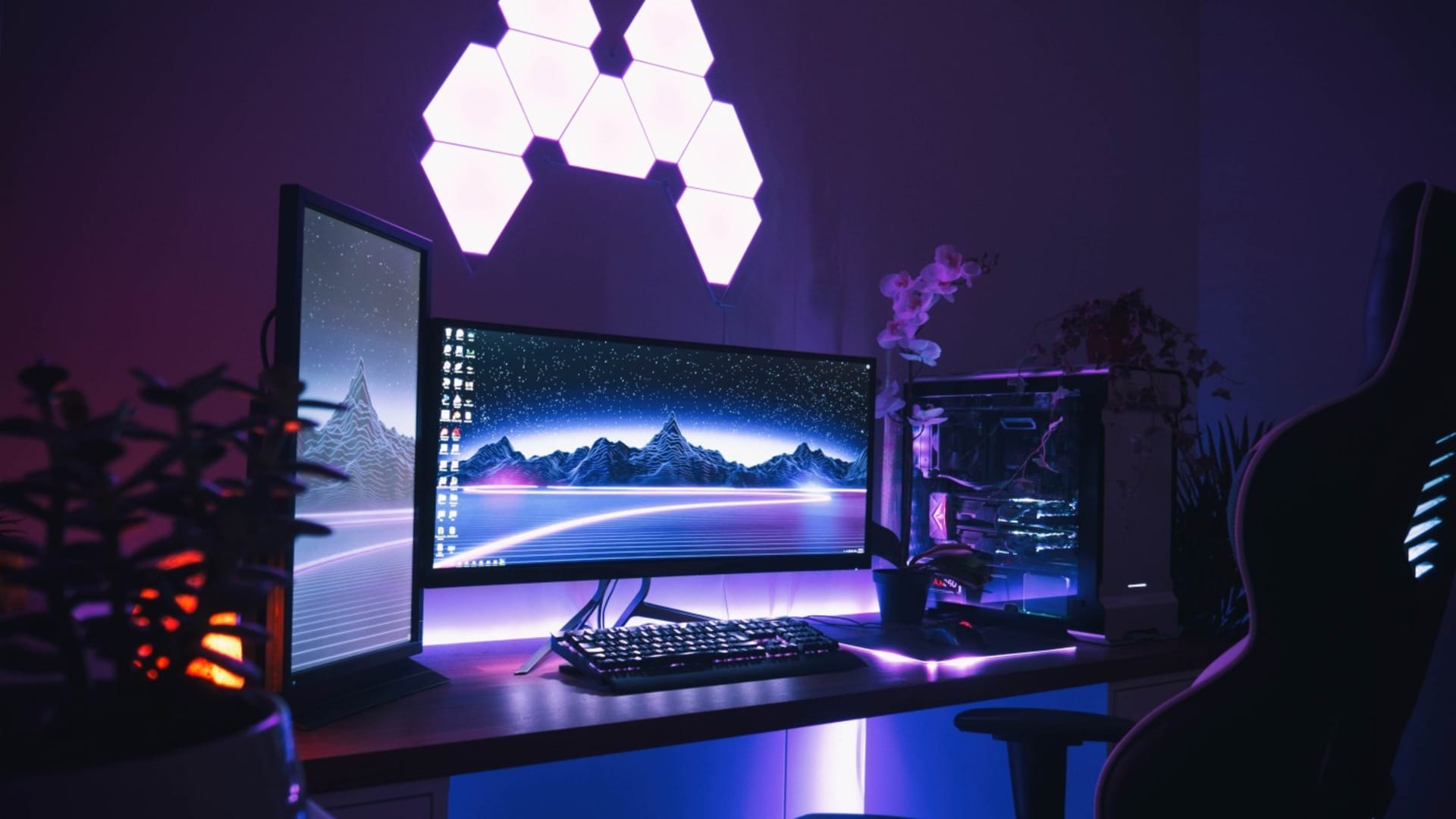 As a recent graduate, how easy it was for you to find a job?
Around eight months into my education, I started as an intern at a really small company called Ikonoform, owned by Jens Suhr, who is now managing director at Tomorrow Copenhagen. I was only there for five weeks but I learned so much and my whole perspective on arch-viz was changed.
When I went back to school, I spent all my free time improving my arch-viz skills. I wouldn't recommend it, but I had a lot of days with only around three hours of sleep because I spent the whole day doing arch-viz. I made some good-looking renders and suddenly started receiving daily emails and messages from arch-viz companies wanting me as a trainee. I chose the best company in the country, of course, to work at!
So now I also work as a trainee at an arch-viz firm called DimensionDesign. Every three months or so, I switch between working and going to school. I still have two years left of my education at 3D College.
This is where I work eight hours a day making arch-viz images: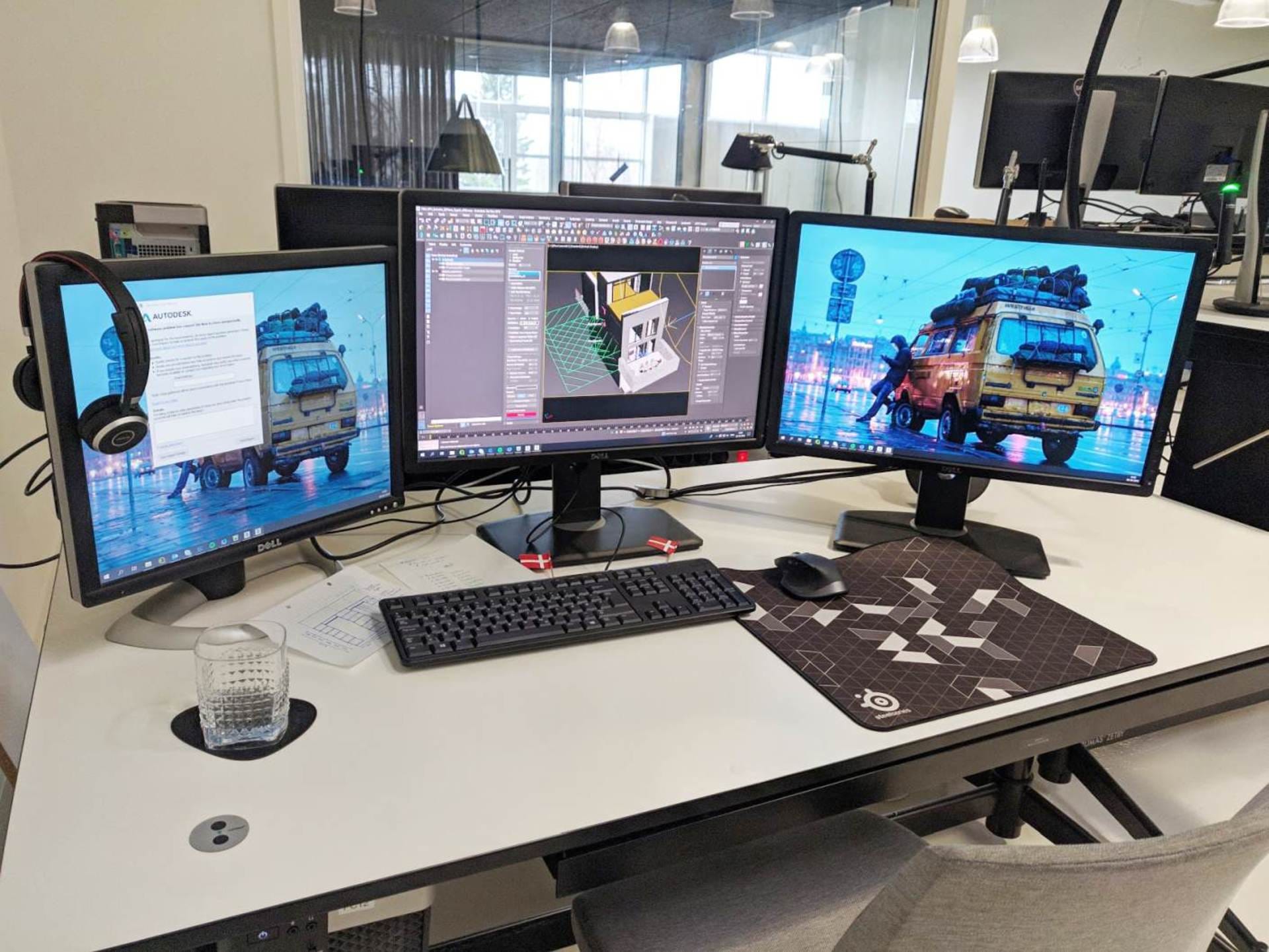 What are your career aspirations and how have these changed since you graduated and stepped into the market for professionals?
When I first started with 3D, my aspirations were just to make photorealistic renders. I don't think I'm quite at the photoreal level just yet, but I'm getting there.

A more recent aspiration is that I really want to help other students make good-looking renders. Making free tutorials is an idea I'd like to realize, or creating free assets that can help students make awesome-looking renders.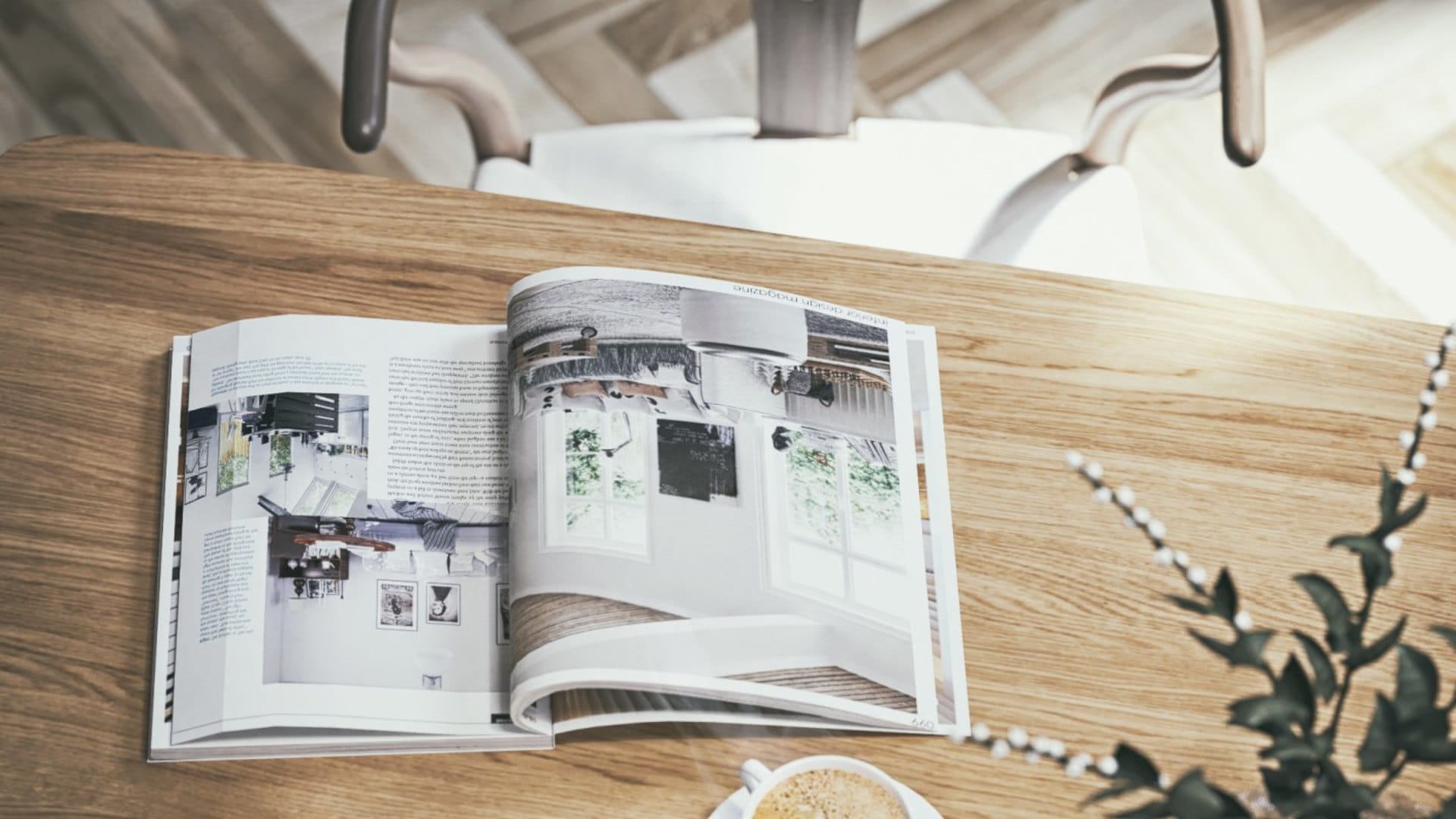 Every time I make a new personal project my goal is always to make it more realistic than the last. I have an individual idea for each project, but photorealism is the main thing.

Mads Lind Nicolaisen, 3D College Denmark
When and where was your first encounter with V-Ray and what do you like best about it?
My first encounter with V-Ray was at school. I like how easy it is to use, as well as the speed. With V-Ray Next's GPU support it's even faster — especially since I own two Nvidia GeForce GTX 1080 Ti cards. The interactive renderer is really awesome to use!
Do you believe that the skills you've developed while learning V-Ray have helped you become a two-time winner at the Rookies student rendering competition?
Yes, I learned everything I know about rendering using V-Ray!
This is an older render I made at school in my free time: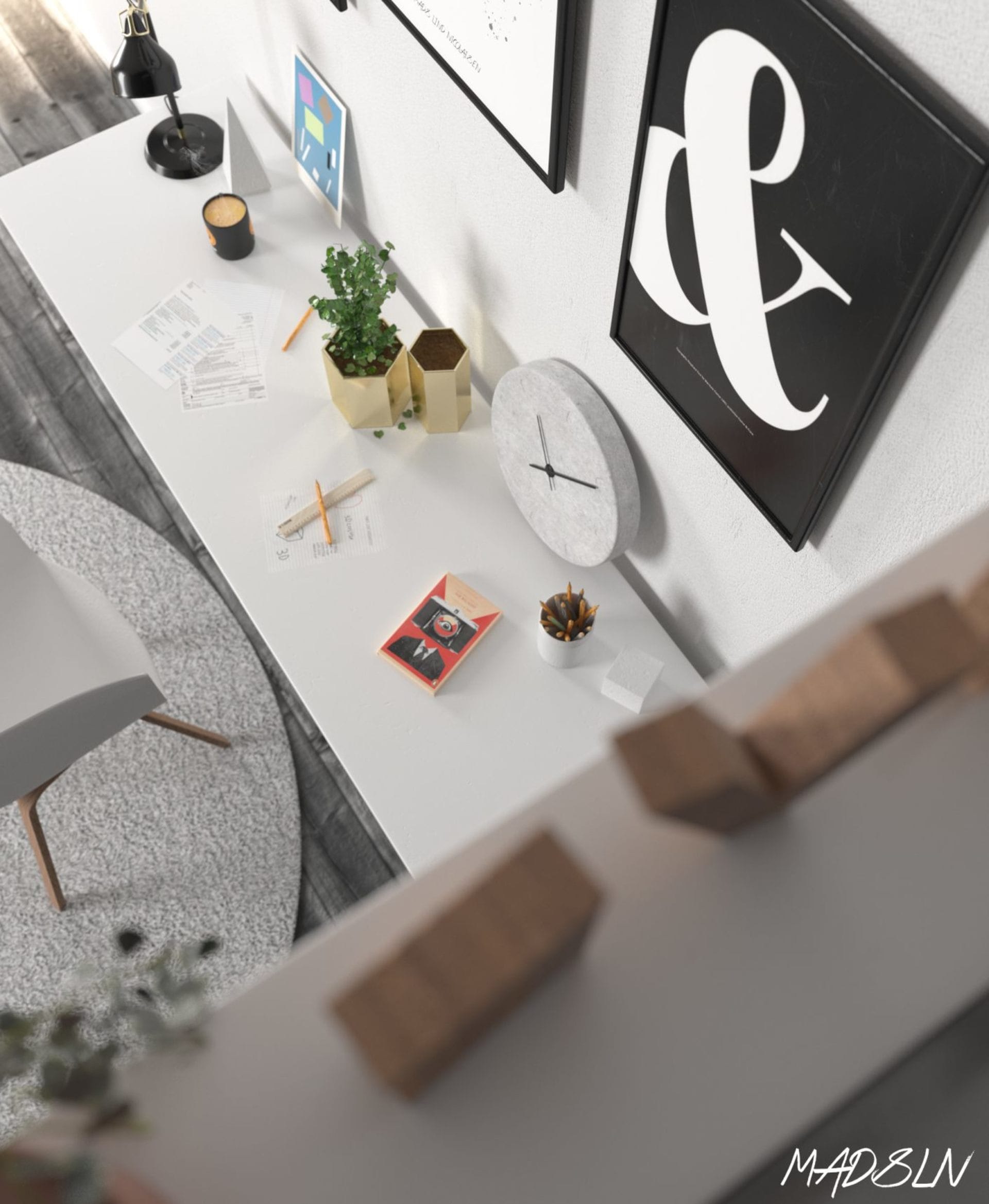 How did you feel when you found out you'd won a Rookies award?
Surprised, actually. I honestly didn't think I would win. And of course, I was really happy. When I won this year I was even more surprised since the other entrants were the best I'd seen.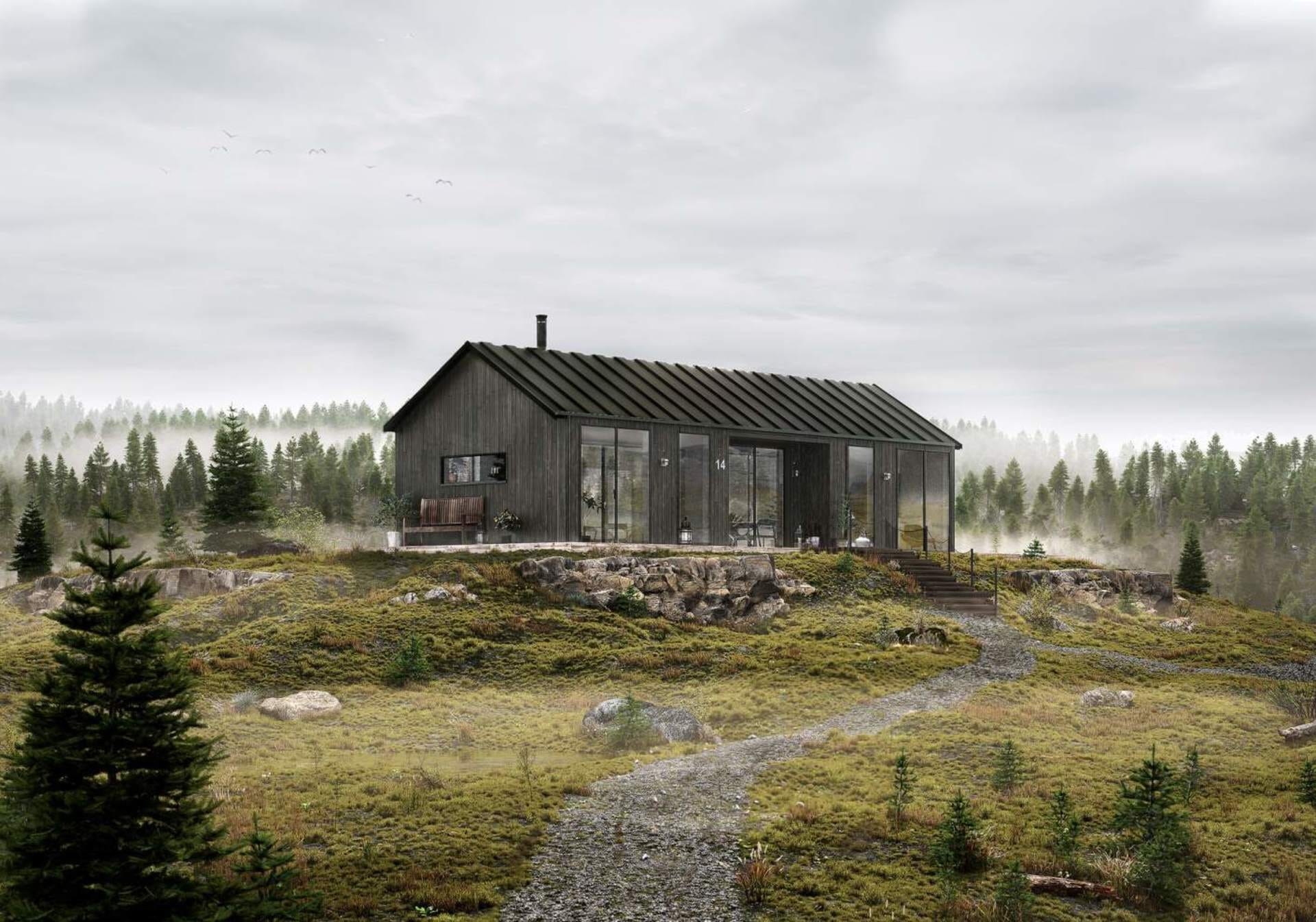 What ideas were you trying to communicate through your entry?
My main goal was to achieve photorealism. Every time I make a new personal project my goal is always to make it more realistic than the last. I have an individual idea for each project, but photorealism is the main thing.
You used Corona to render your entry. Can you tell us about adding this to your toolbelt?
I learned Corona because my workplace used Corona. It was really easy; I just launched the render settings and in less than 20 minutes I had figured out how to make awesome renders with Corona.
Corona has fewer settings than V-Ray which is good for arch-viz, but having more options is also nice. A lot of the render settings and VFB are similar in Corona and V-Ray, and material creation is also much the same. It's also super easy to convert materials between V-Ray and Corona, which means it doesn't really matter where you have your assets.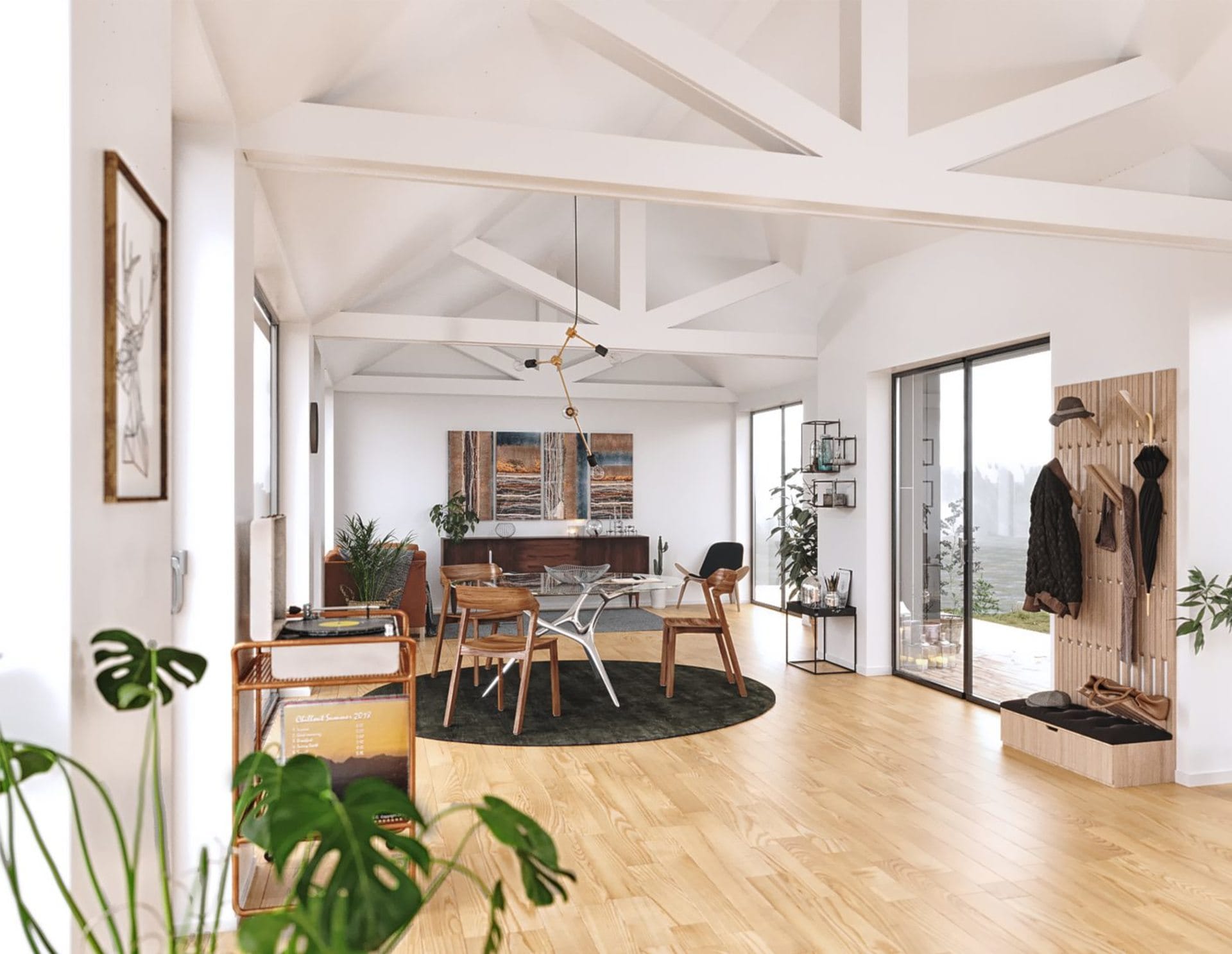 Did you try any new techniques in your winning renders?
My techniques change for almost every project. I'm always learning! Something I do a lot more with my recent projects is to look at real images and study how the light works; how much each material reflects and how much exposure looks natural and the colors of objects. It's not really a technique, but it's something that has improved my renders a lot. I have also started adding imperfections to everything in my personal projects. It's super quick to do but it adds so much more realism.
Have you been working on any exciting, new projects recently?
During my summer holidays, I started my biggest personal project yet: a whole apartment with all the rooms. I plan to make a one- to two-minute animated fly-through style video of the apartment. I'm also really trying to up the realism. Here's a sneak peek: