Students at Denmark's 3D College create work worthy of professional studios. We talk to tutor Nicklas Byriel about inspiring a new generation of CG artists.
Please tell us a little about yourself and how you got into teaching 3D.
I've been interested and playing around with 3D software for pretty much as long as I can remember. I got into 3D because of my older brother; he used to do 3D and other creative stuff for wild demos at LAN parties, like "The Party" here in Denmark.
I ended up studying to be a Multimedia Animator and, after working at a company for three-to-four years, I decided to go freelance and do my own thing. This opened up the opportunity to get hired as a freelance teacher for six months. And, after the six months were up, I was asked if I could teach full time. I agreed, as long as I could keep my own company.
How do you balance running a studio at the same time as teaching?
It's not always easy. However, I have a good and long-standing relationship with my clients, so they usually know that my working hours as a freelancer are in the evenings and weekends, since I'm teaching during regular hours. But, it's really not that bad, in general.
Does your work at the studio cross over into what you teach?
In some ways, yes, it does. Working for clients all the time gives me an edge on what specific industries want and how "real projects" look. I take inspiration from these — and how the client usually reacts between product iterations — so that my students can get a more realistic idea of what to expect in the industry.
Which subjects do your courses cover?
All classes are structured a bit differently from one another; at 3D College, we cover all the skill sets needed to be in most industries, but with some minor exceptions. Our focuses usually include modeling, texturing, shading, lighting, rendering, and compositing, as well as composition/color so they can get a good feel for what looks good. We also cover motion graphics and light video editing and color grading.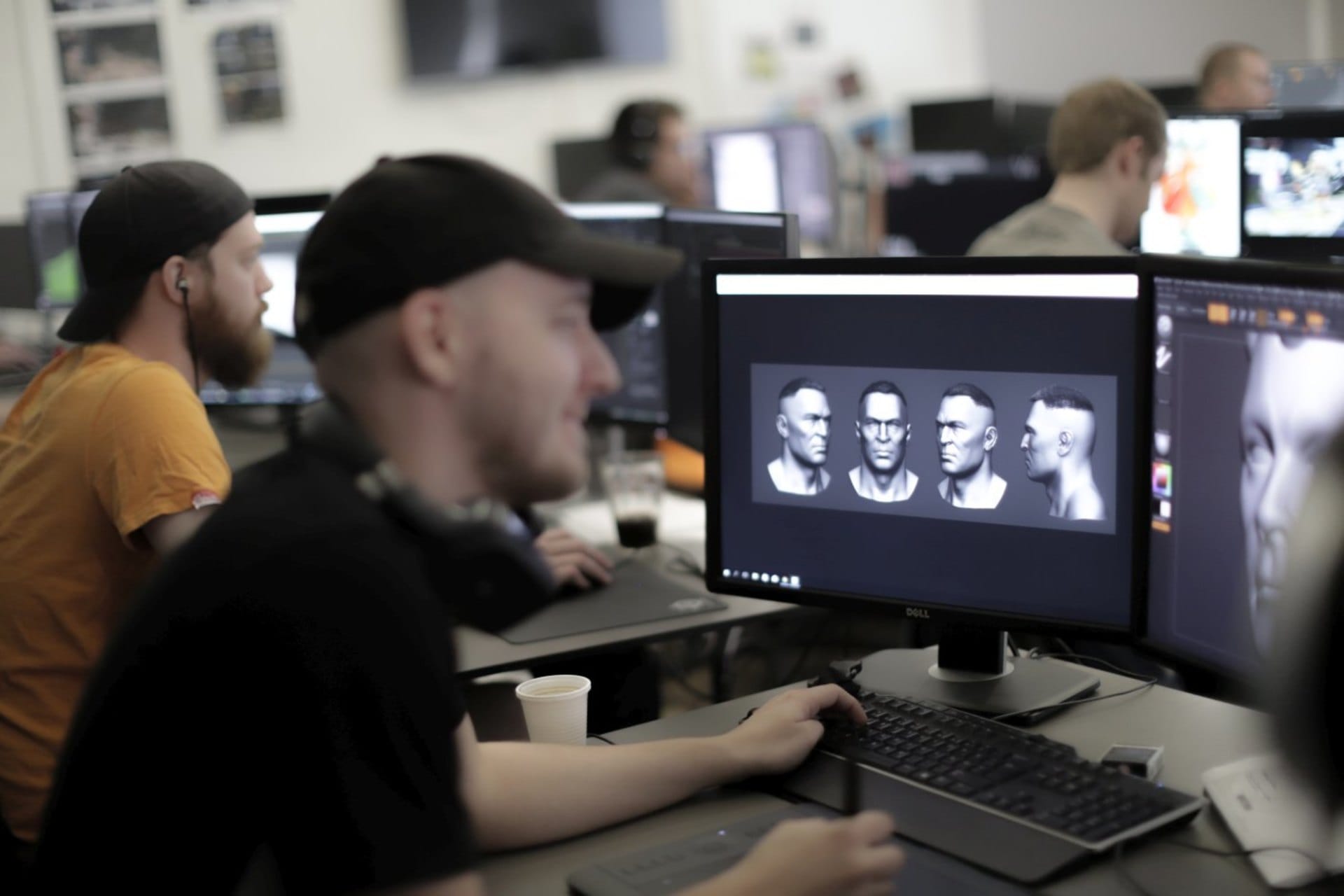 WANT TO ADD SOME V-RAY MAGIC TO YOUR CURRICULUM?
Get in touch with our education team to discuss your options.
How do you help students find specialties while they're learning?
Usually, we look at the individual student and try to take into account which industry they're interested in. This might not be an answer they can provide you with when they just start out. But, in time, when they get inspired by different subjects — like in our "inspirational Fridays," where we look at showreels and such. We can then try to help them in the direction they want to go.
You're also a photographer — is this something you teach students as well?
I sometimes use my photography gear, such as cameras, lights and so on, for teaching purposes. It depends on the interest of the students in the specific class; if they're interested in more in-depth lessons or not. I do, however, use general photography knowledge when teaching V-Ray and using the V-Ray Physical Camera so they know what ISO, f-stop, shutter and so on all means, and what they can use it all for — besides changing the exposure.
With work this professional, it's easy to see why graduates from 3D College Denmark get hired by top studios.
What do you like about teaching V-Ray?
For me, personally, it's really straightforward: It seems to be a bit technical for new students, but they catch on pretty quickly. The good thing about it is that they can easily look into other renderers — like Corona — if they want to, after having learned V-Ray. It's a lot harder to jump from Corona to V-Ray than vice versa.
Also, the development of V-Ray seems to come at a steady pace. So it's easy for me, as a teacher, to keep up if more technical features get added.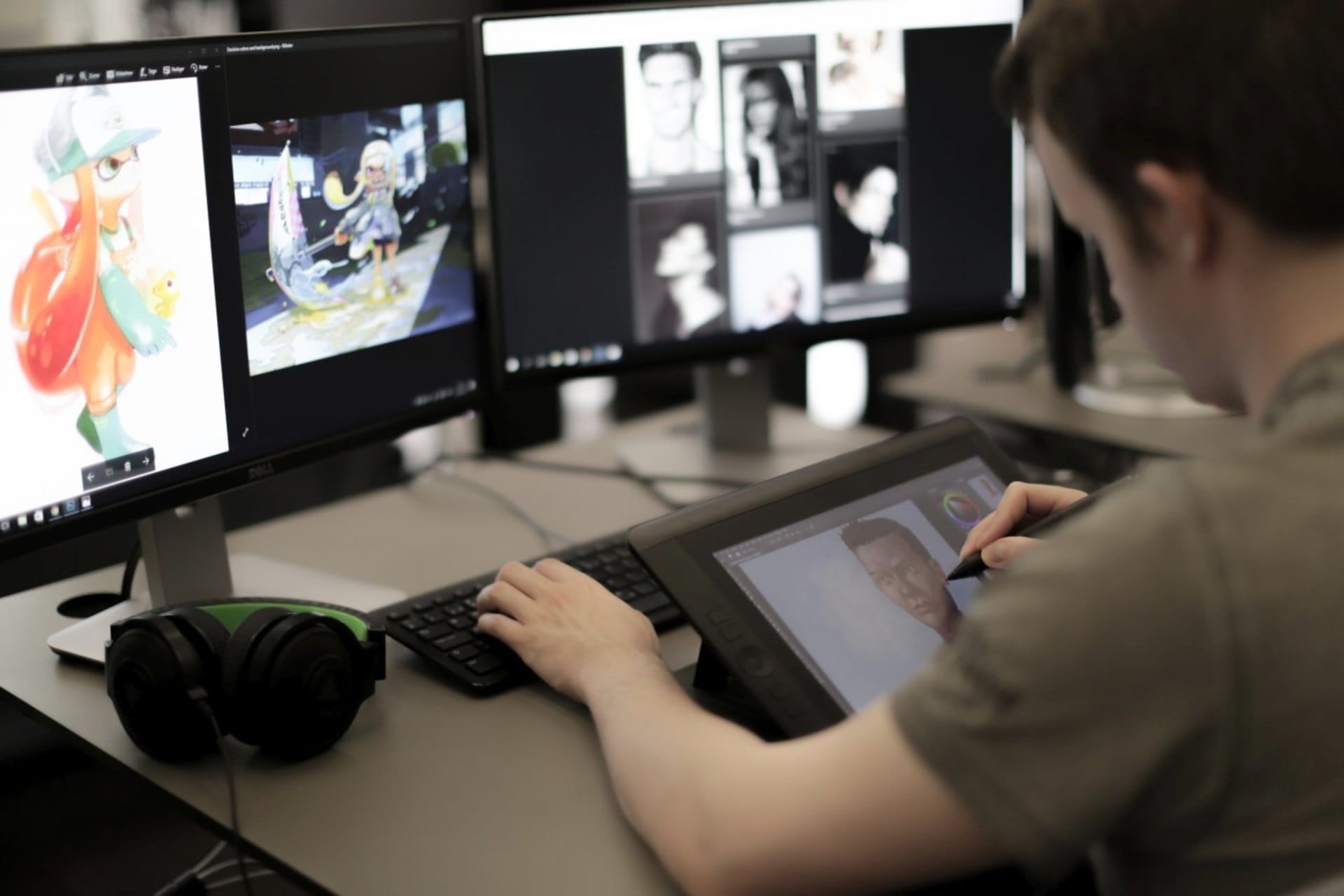 Where do students find work?
Most of our students get apprenticeships at architectural visualization companies here in Denmark. I would guess that the majority stay in that industry, but some also use it as a path to improve their skills before heading into the games or VFX industries.
It's important we stay focused on what matters the most: The student. They need guidance and resources — and can get really far, very fast, if guided in the right direction with the right methods.

Nicklas Byriel, 3D College Denmark
What were the greatest achievements in your career as a teacher?
This is hard for me to answer. I genuinely feel like whenever I see my students pass their exams — after having spent two-and-a-half years at an apprenticeship as well — and ready to go out into the industry, it is really rewarding for me. Also following older students on social media and seeing them achieve their goals to work in specific industries gives me a huge kick!
Former student David works at Ghost VFX, a Danish firm which has supplied effects for Star Trek: Discovery, Black Panther and Star Wars: The Last Jedi. In this recent project, he handled the feathers and most of the lighting and shading.
Scandinavia's creative industries seem to be very successful at the moment. Does this mean that students are able to find work and experience in the area?
We've definitely noticed the creative industries become more successful here, with more and more companies contacting us looking for apprentices to help them out with all the work they are getting. This is really great! I do, however, know that a lot of companies within these industries still don't know how apprenticeships work. I wish more companies would contact us so that we can show them the benefits.
The 3D industry moves fast! Are there any new subjects you're planning to integrate in the near future?
There are always so many things we want to check out. Right now, some of us are looking more into real-time visualizations with RTX being what everybody is talking about at the moment. Others are looking more into VR specifically and teaching students how to use this as a medium. But this always changes; there is, of course, software that pops up from time to time that we feel like we need to look more into to see if it becomes a hit with certain creative industries — just like Substance Painter and Substance Designer did.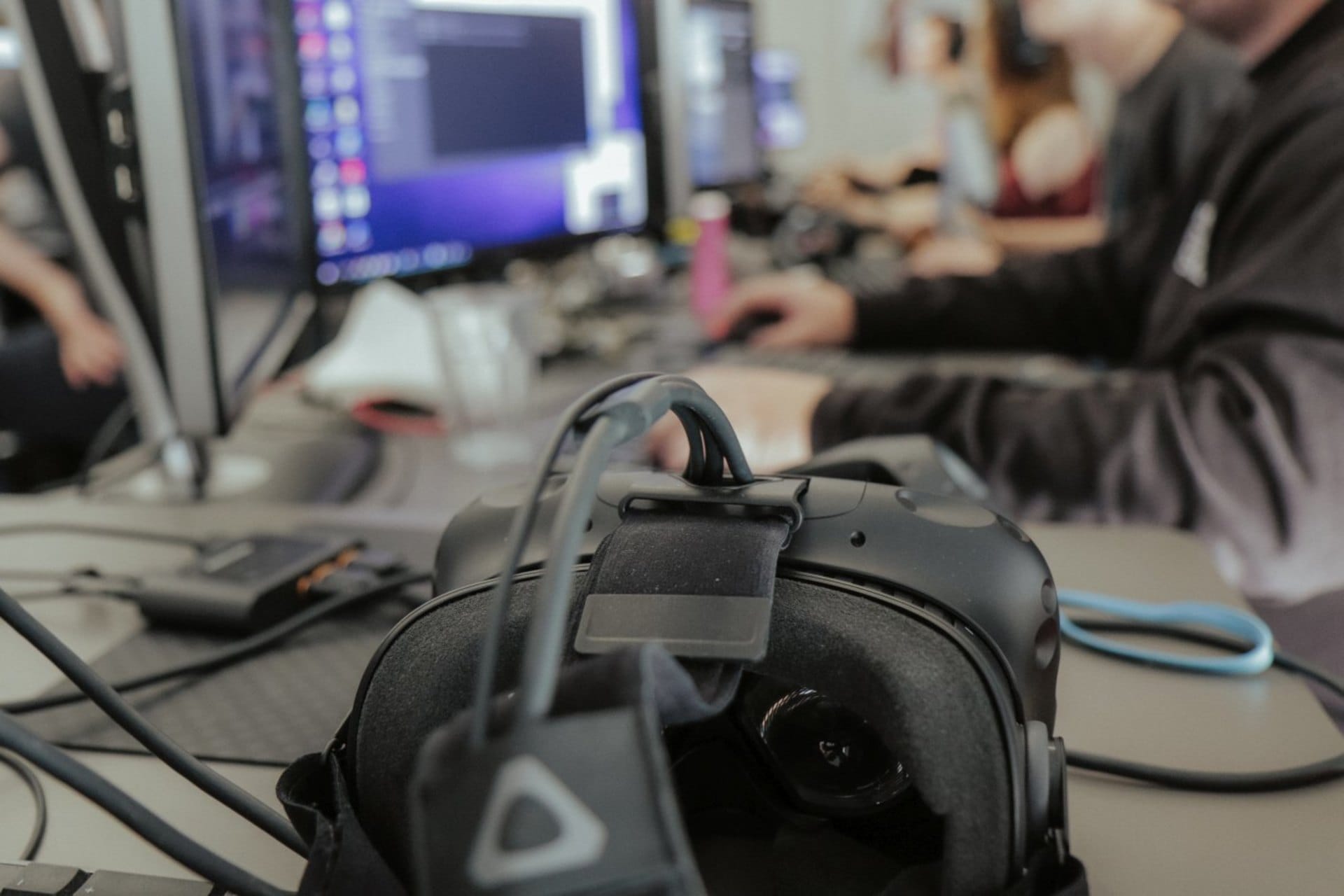 What is the role of teachers in preparing future generations?
It's important we stay focused on what matters the most: The student. They need guidance and resources — and can get really far, very fast, if guided in the right direction with the right methods. It's also important that we, as teachers, keep ourselves educated and updated with how the industry works, so we don't forget how the "real world" works.