The recipe for success: A talented 3D artist shares how hard work, skill, and networking helped him advance in the world of 3D and secure his dream job.

Guess what? You're about to meet the perfect 3D artist role model to look up to. Guillaume Hulot loves to challenge himself by creating demo reels in V-Ray for Maya, enjoys modeling assets, and leverages the power of LinkedIn to build his network and make valuable connections. Hopefully, after reading our interview with him, you realize how far a positive attitude and proactive approach to learning and professional development can take you in achieving your goals.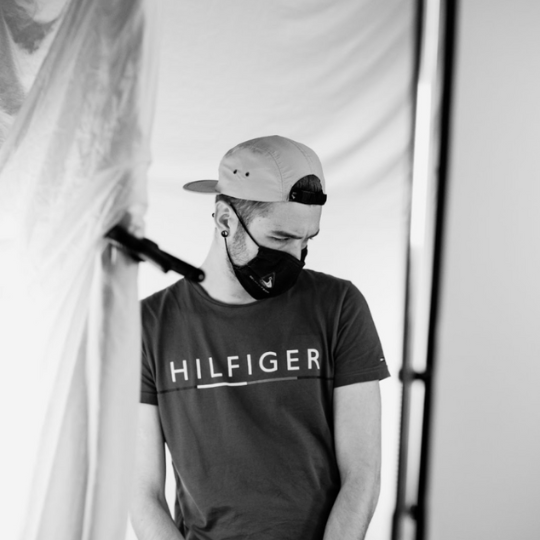 About Guillaume
Guillaume Hulot is a Belgian 3D artist currently working in Montreal at RodeoFX as a texturing artist. He loves building assets from 2D hard-surface/industrial designs created by various concept artists. In his spare time, he enjoys fishing, listening to music, and binging on documentaries.
Tell us a little bit about yourself as an artist. How did you get into 3D?
It started when I received the Jurassic Park III DVD when I was nine. It contained a bonus section with a behind-the-scenes look at production. I probably watched it a hundred times and developed a deep interest in Stan Winston Studio. After that, I started drawing lots of dinosaurs in various poses.

Five years later, I watched the documentary The Pixar Story, which made me fall in love with the world of 3D and VFX. I remember feeling a strange sense of nostalgia and goosebumps when watching these documentaries, even though it's a period in history that I didn't experience.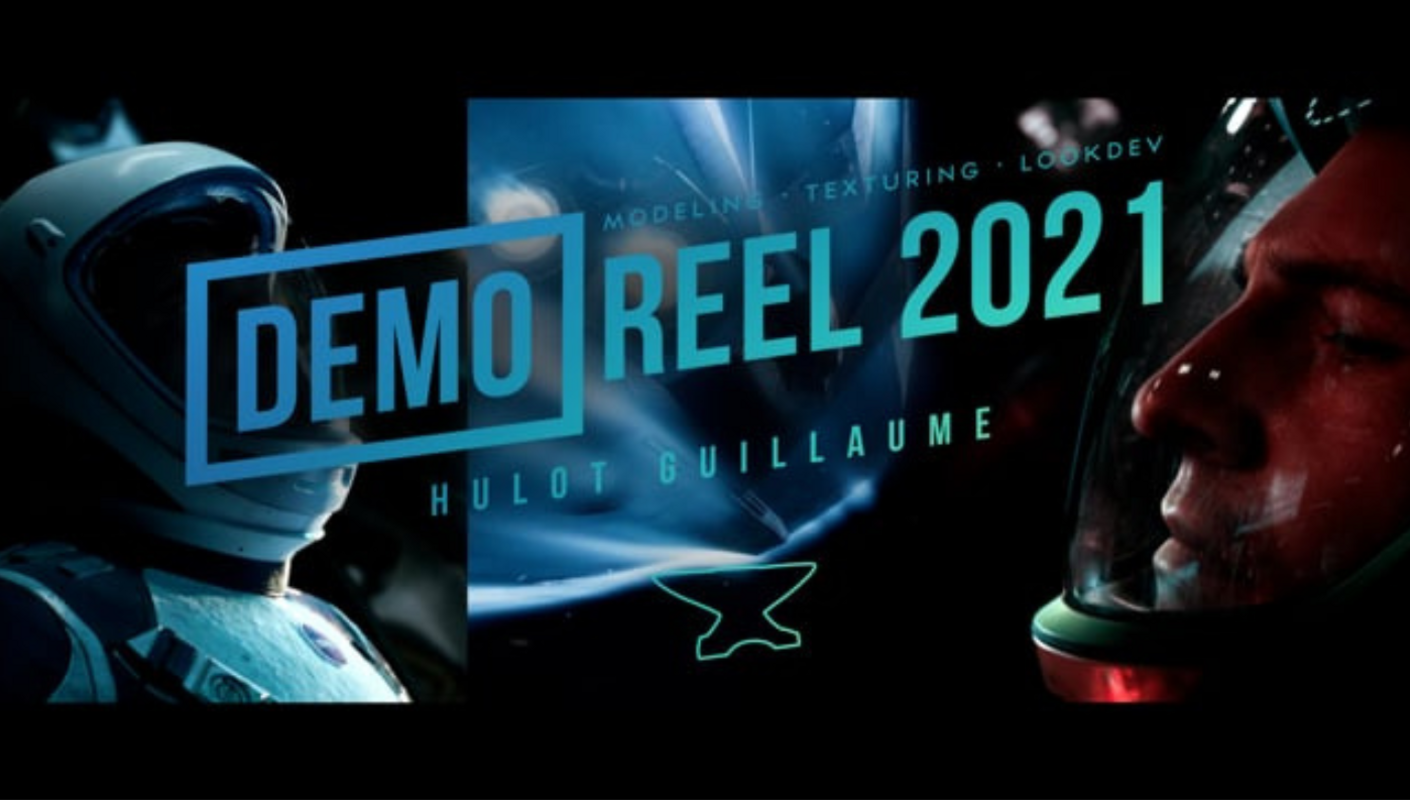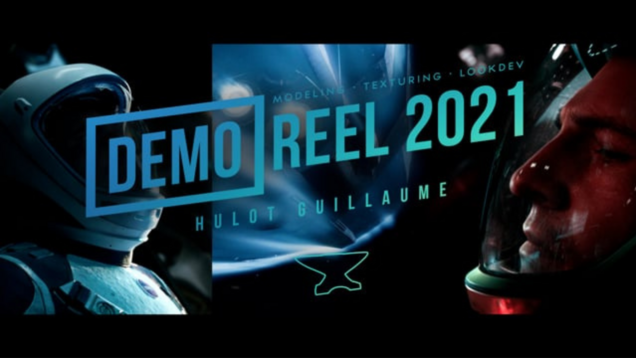 What skills did studying at ARTFX teach you, and what is the most important lesson you learned?
Half of the fourth year and the entire fifth year are devoted to the production of a short film entirely created by a team of five to eight people. The project involved all aspects of film production: writing a script, previz, actor research, shooting, finding a musical composer, and editing.
I learned to work and communicate well in a team for more than a year, which is not necessarily easy to achieve on a daily basis. It was also necessary to find solutions to problems, both technical and creative. Above all, I learned not to spend too much time on areas of an asset that will not be visible in the final shot, whether at the modeling or texturing stage.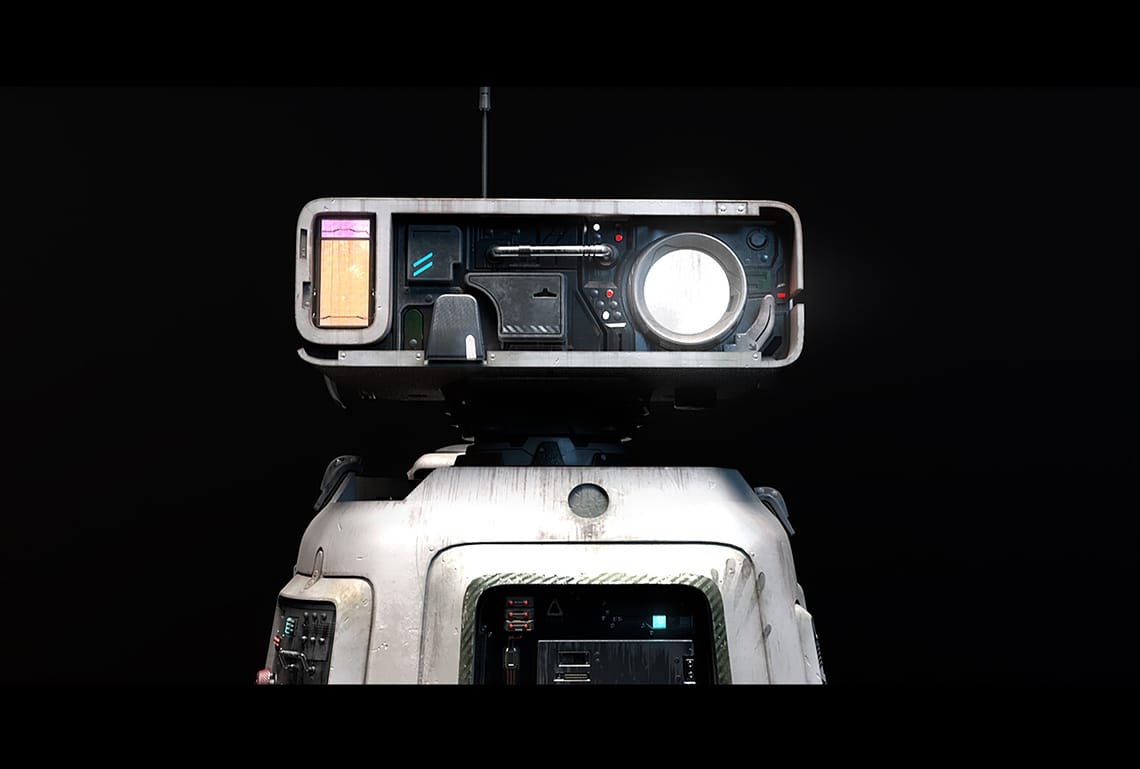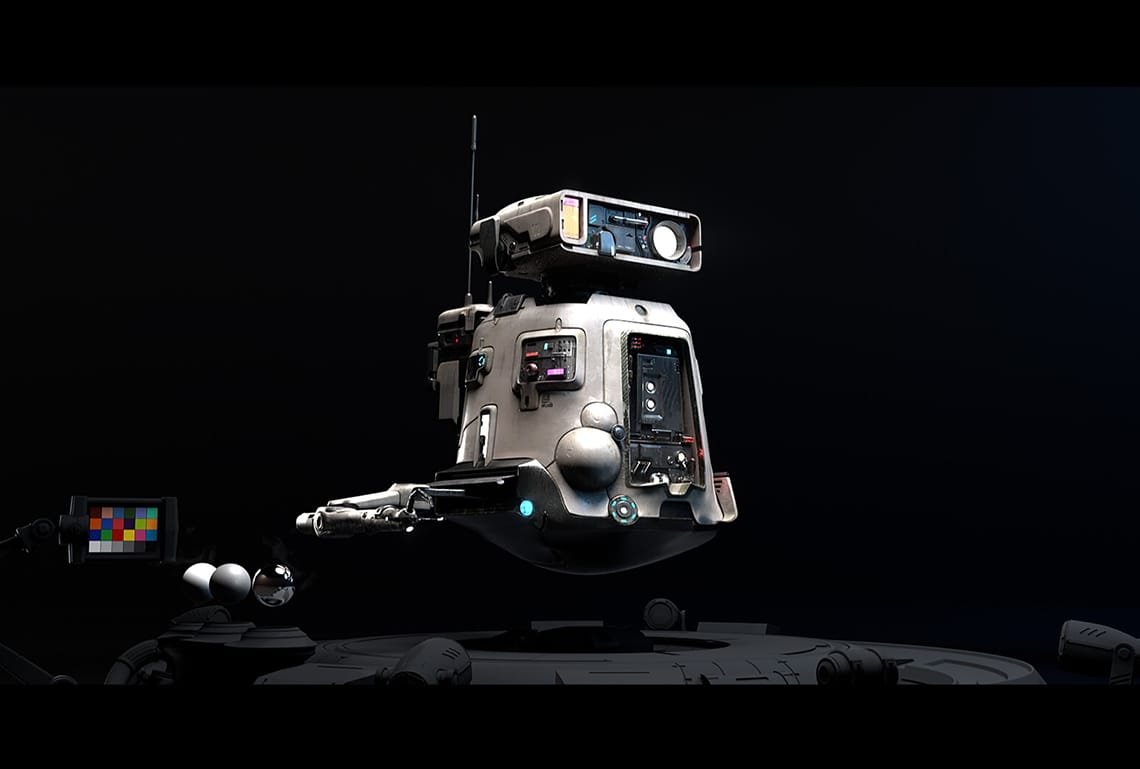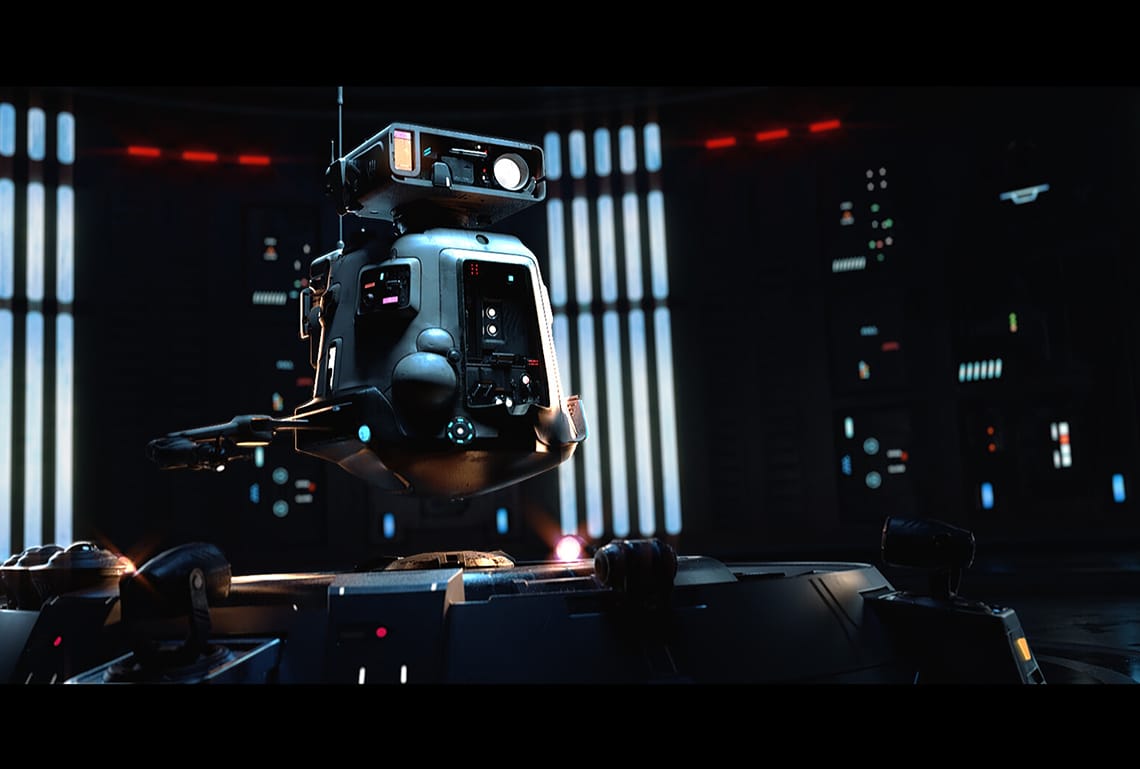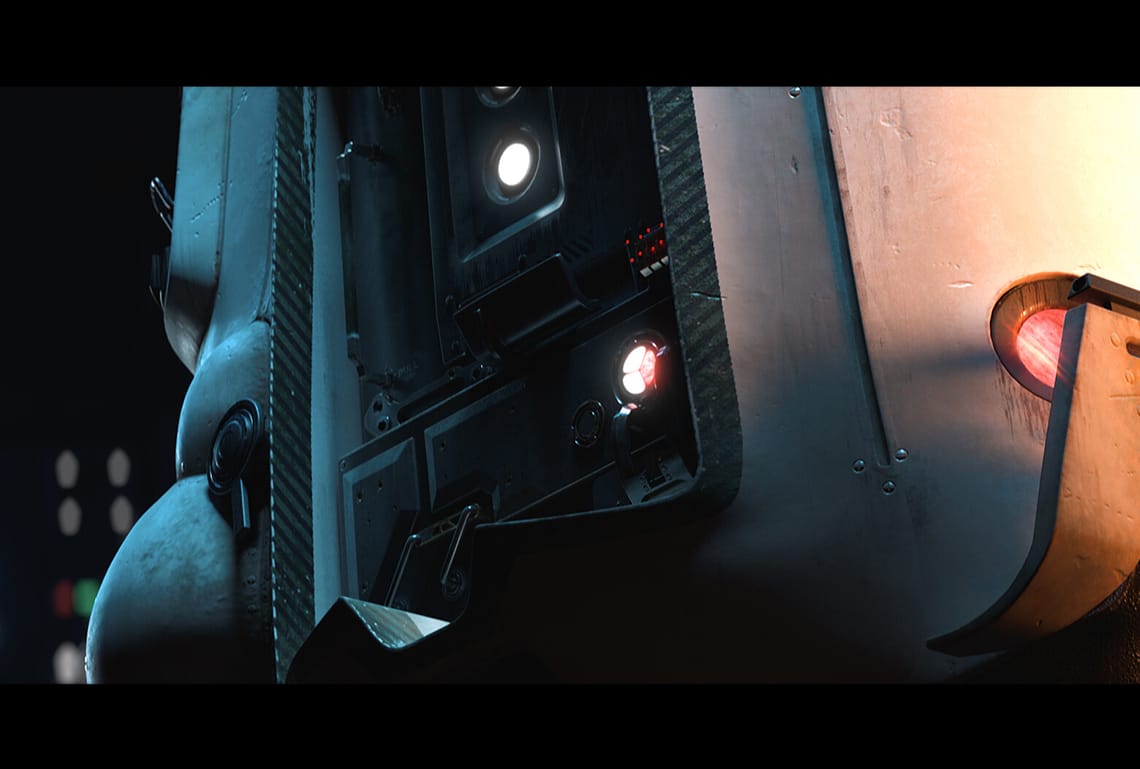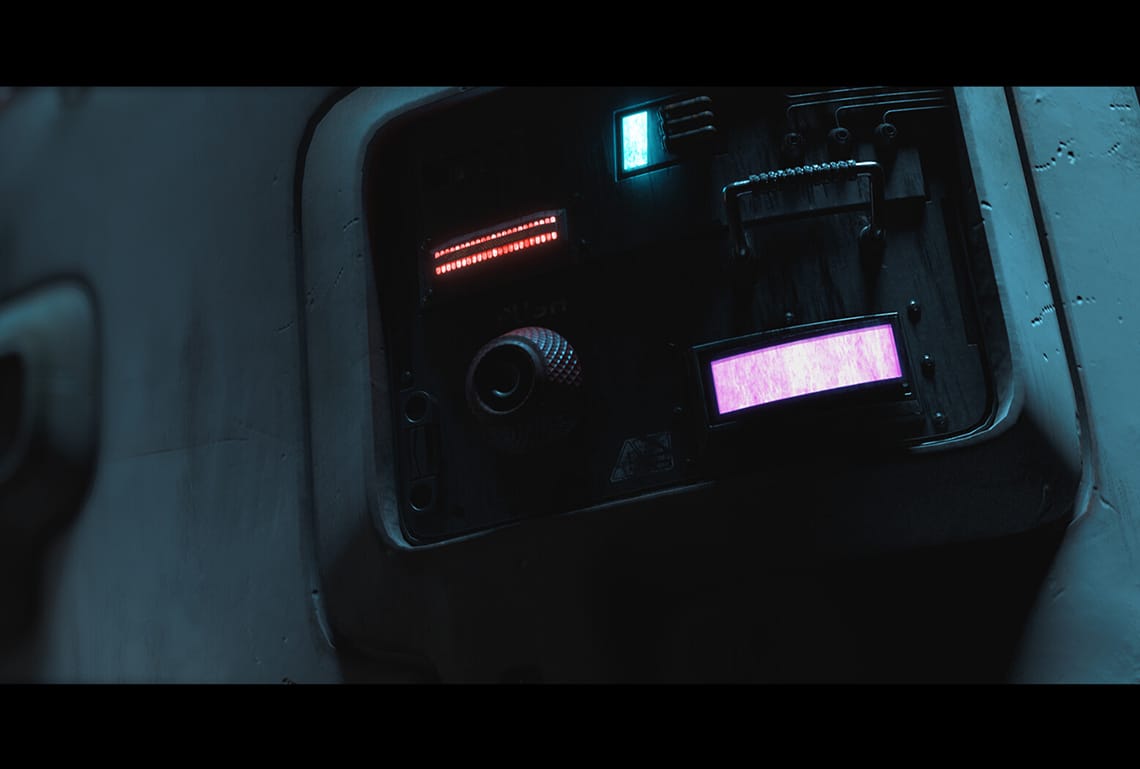 What is the story behind one of your favorite projects, Robot Buddy 2.0?
One day while browsing ArtStation's newsfeed, I saw a 2D concept by Kory Lynn Hubbell. I immediately fell in love with the concept because it is exactly what I like in terms of design: a mix between round and straight shapes, with a retro-futuristic look. I made the first version of the "Robot Buddy" during my fourth year at ArtFX, but as the result did not please me, I decided to add a more believable environment, uprez all textures, and get better renders, all while balancing fifth-year assignments and the production of my graduation film.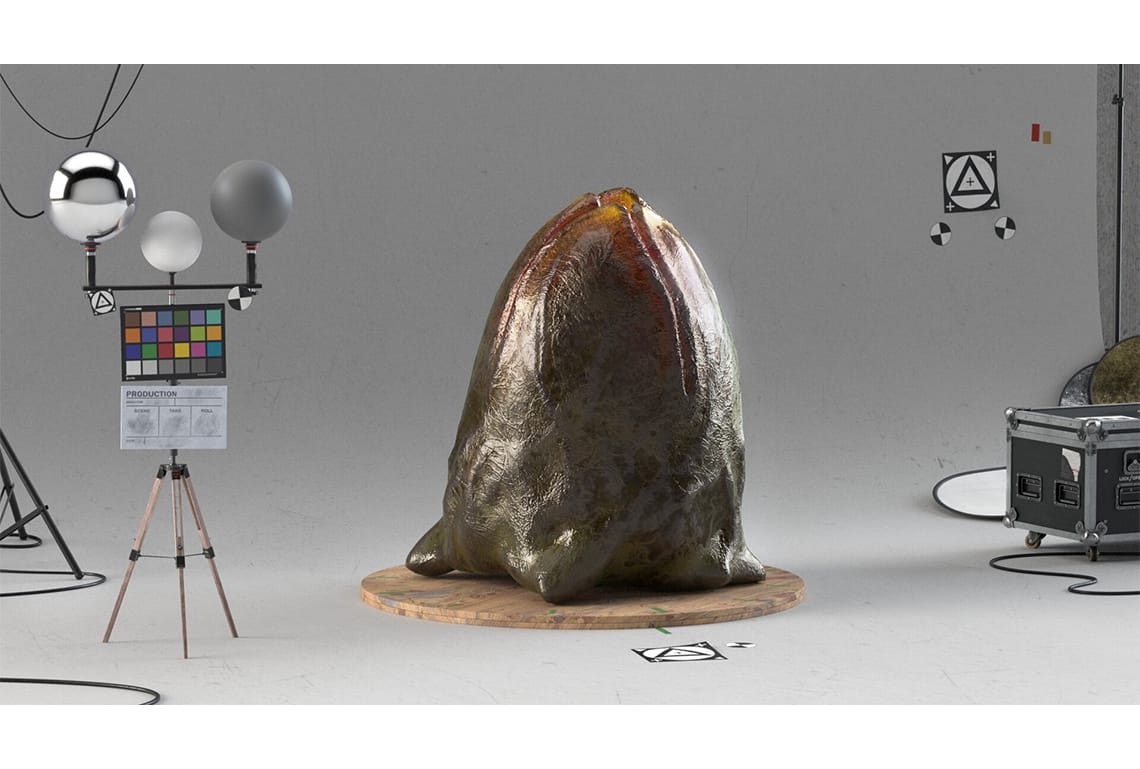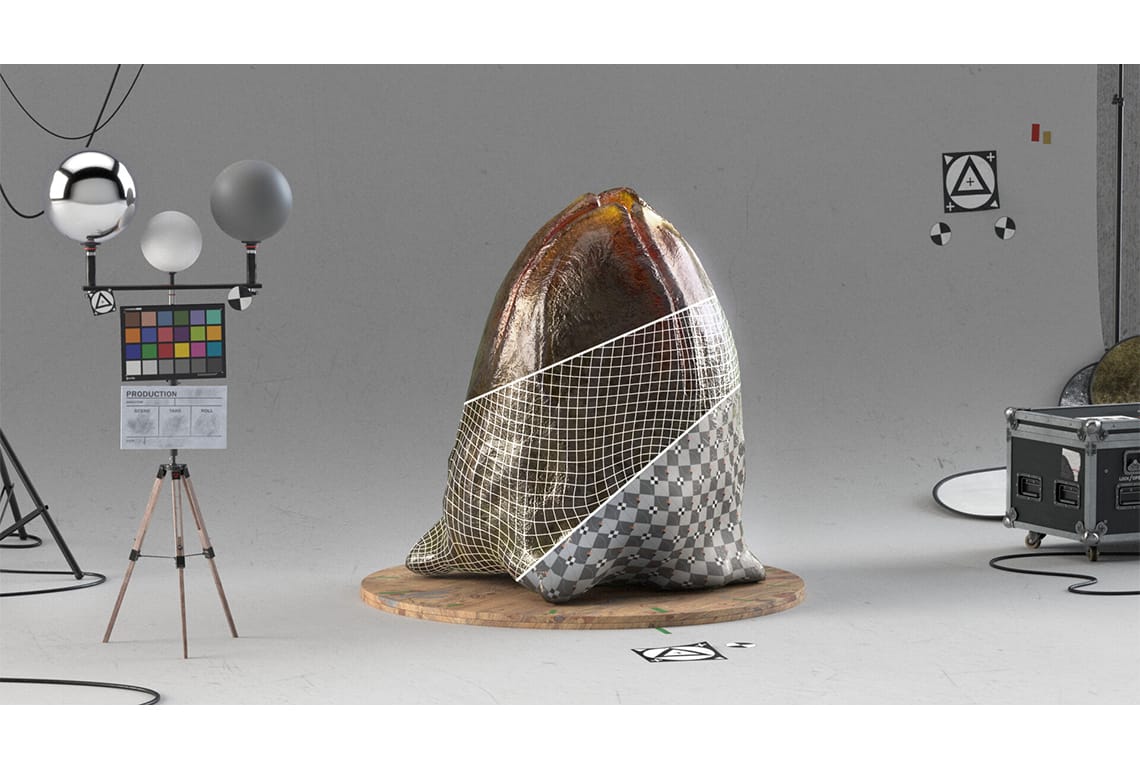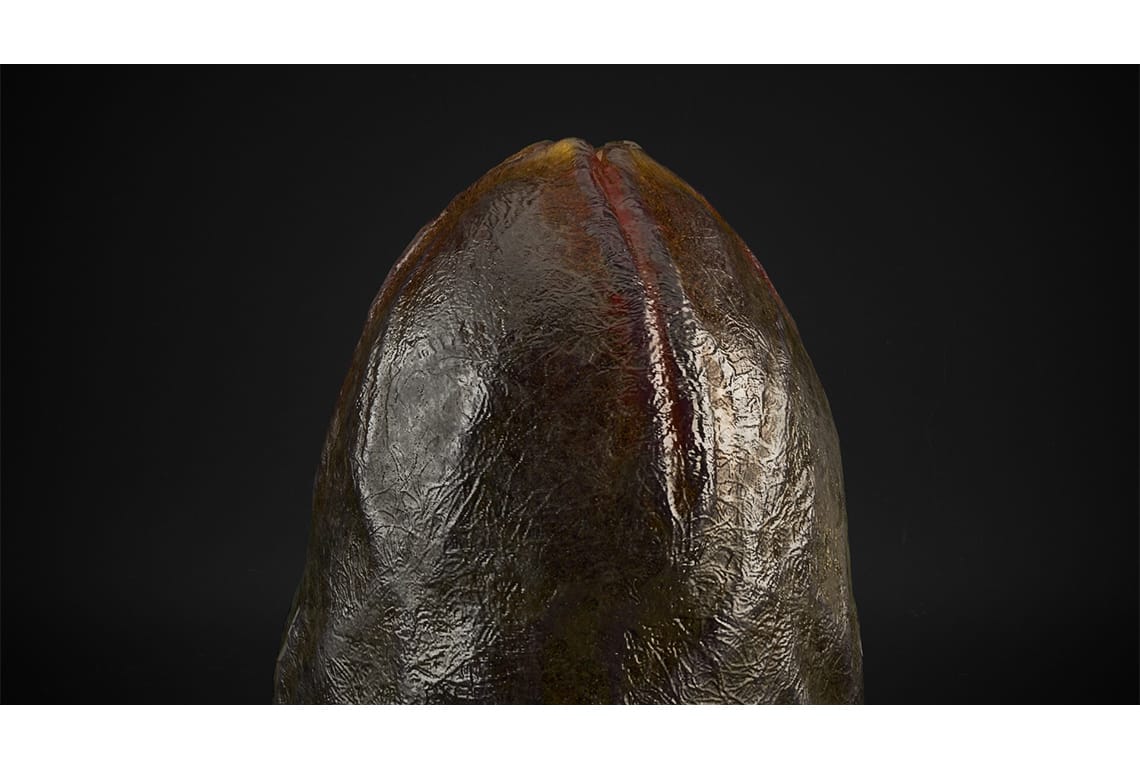 How did you discover V-Ray for Maya?
During the graduation film's test project at ArtFX, I suggested my team use V-Ray for Maya, and the discovery of version 5.0 surprised me greatly. Since V3.4 there have been many new features and very useful tools like the new Frame Buffer and VRayClipper, which both made me completely rediscover the rendering engine. It was smooth, clear, easy, and clean. It simply worked so well.
After discovering V-Ray, it seemed natural that my personal projects would be rendered with the engine, and I will definitely continue using it in the future!

Guillaume Hulot, Texturing Artist, RodeoFX
You have amazing modeling skills, and the UV mapping in your Space Helmet project is very impressive. How do you continue to develop these technical skills?
I work on reflections before starting on the modeling of an asset. I think about how to model this or that piece so as not to regret it and spend too much time on it at a later stage. I think my technique is good, it's mostly about taking the time to think and plan things out before starting substantial work on it. I also like to use a lot of keyboard shortcuts for faster productivity. Finally, if I find myself stuck on a technical issue, the internet knows everything.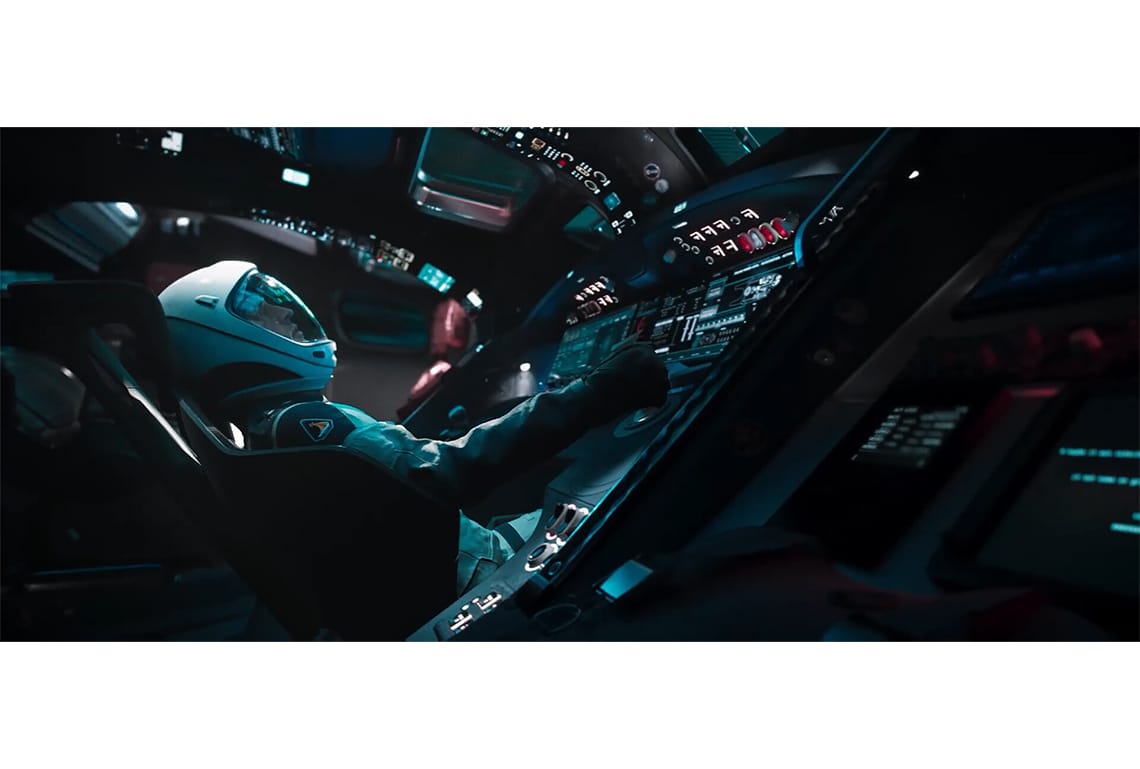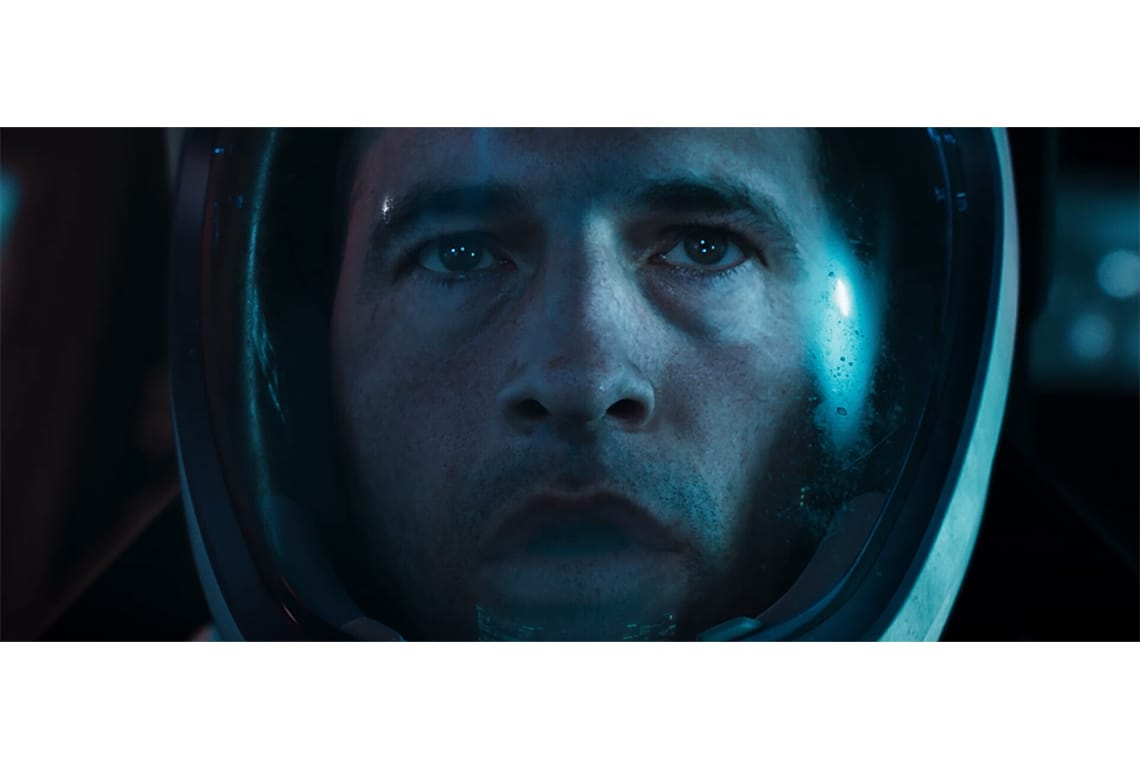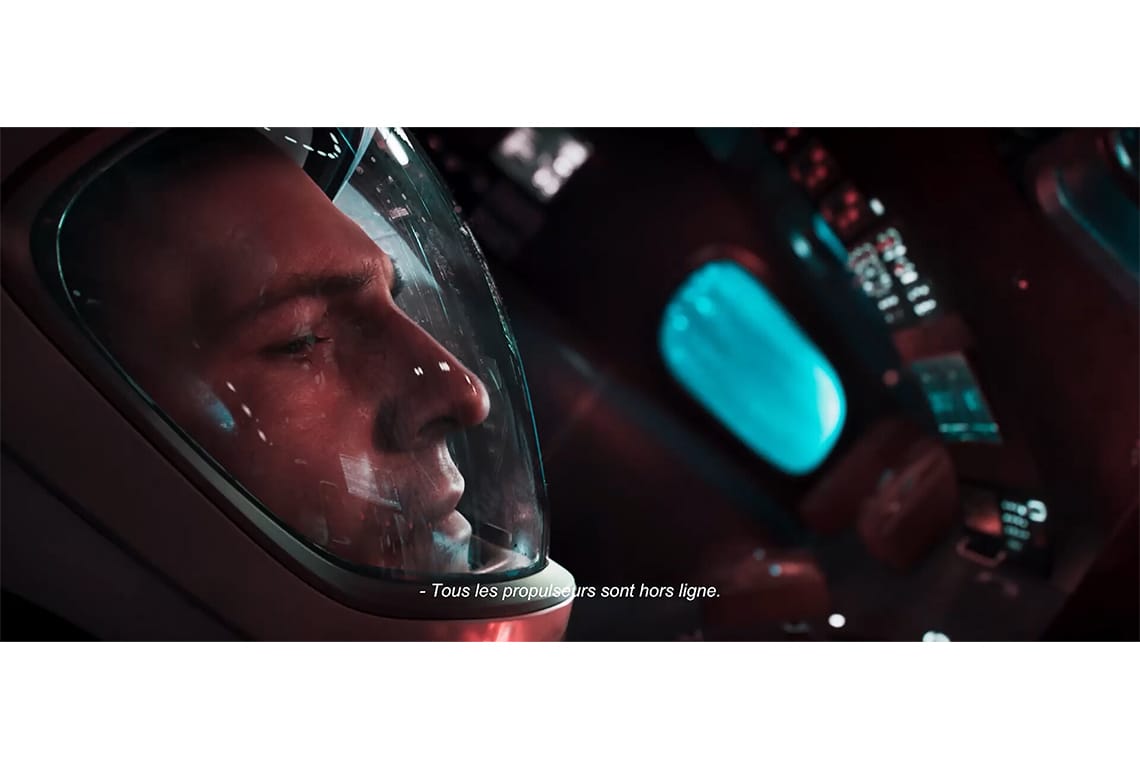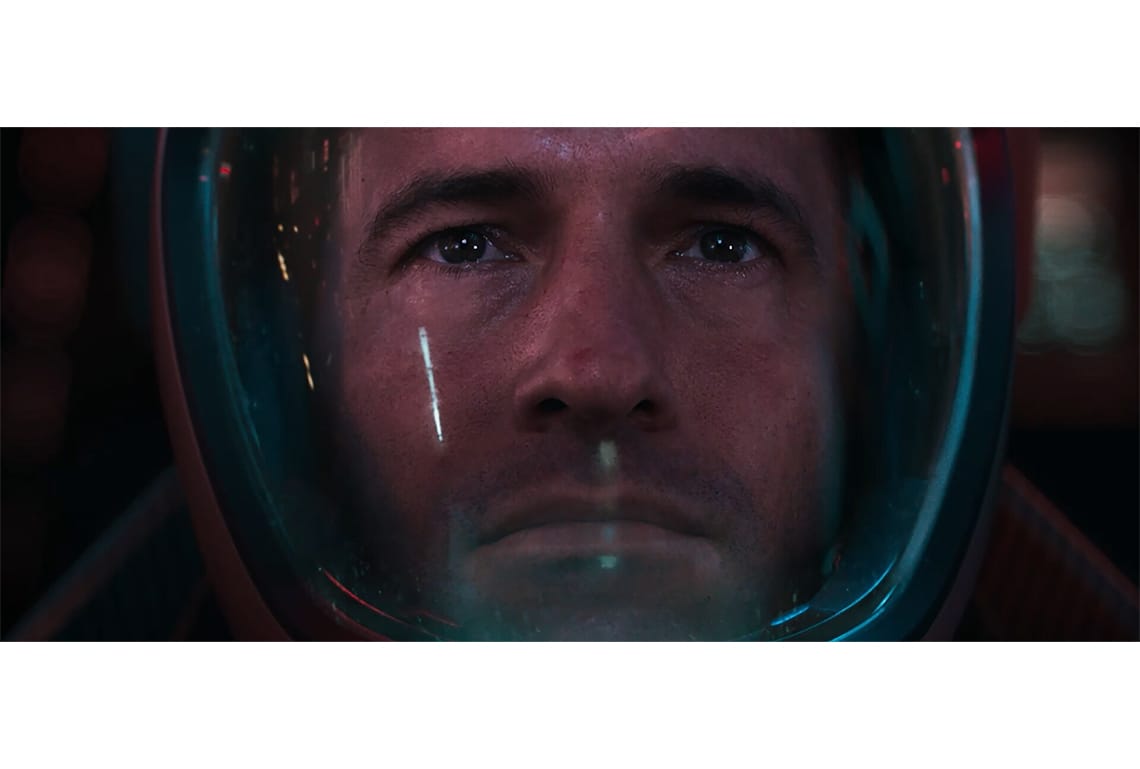 What is your favorite stage of the production process?
I love all aspects of creating an asset, from modeling to lookdev, but it's the modeling stage that I love the most. There's something satisfying about the process, and I don't notice the time fly by when modeling an asset.
What surprised you most when you graduated from university? Do you think you were fully prepared to embark on your professional journey?
What surprised me the most when I left school was the difference in pace between the production of a graduation film, and the projects worked on in a studio. I was going from a pretty stressful and intense year to a fixed-responsibility position, where I could just focus on my texture work, and nothing else.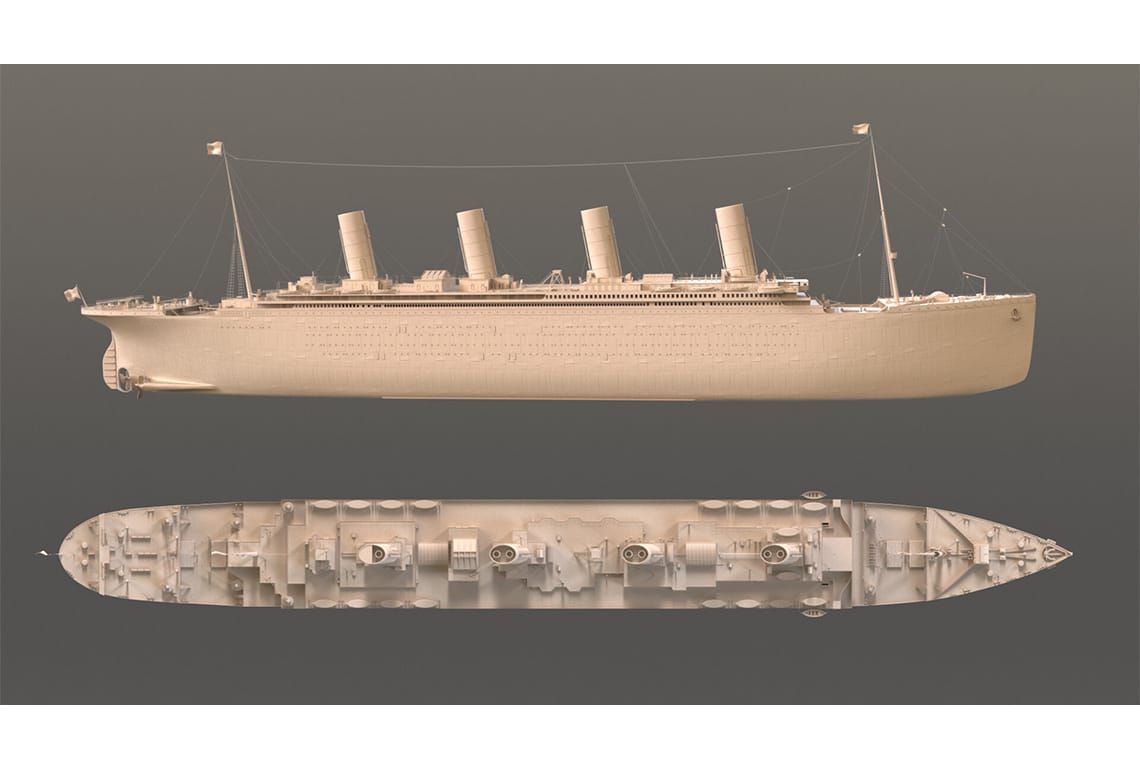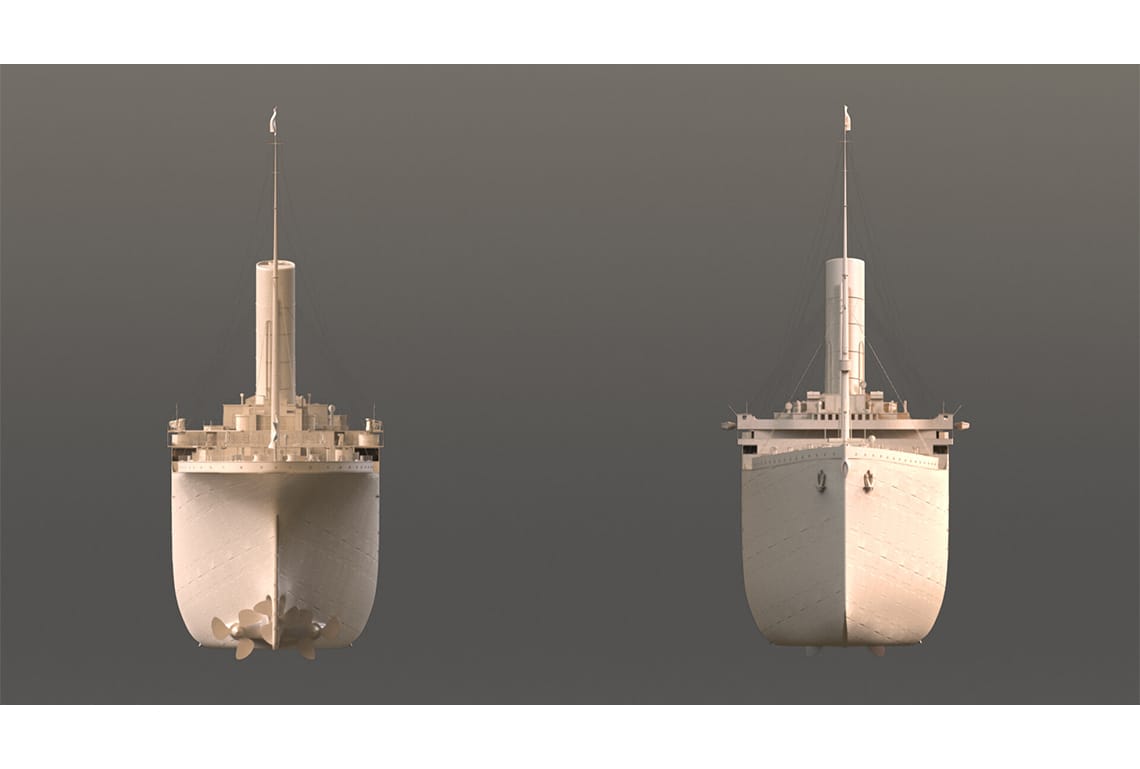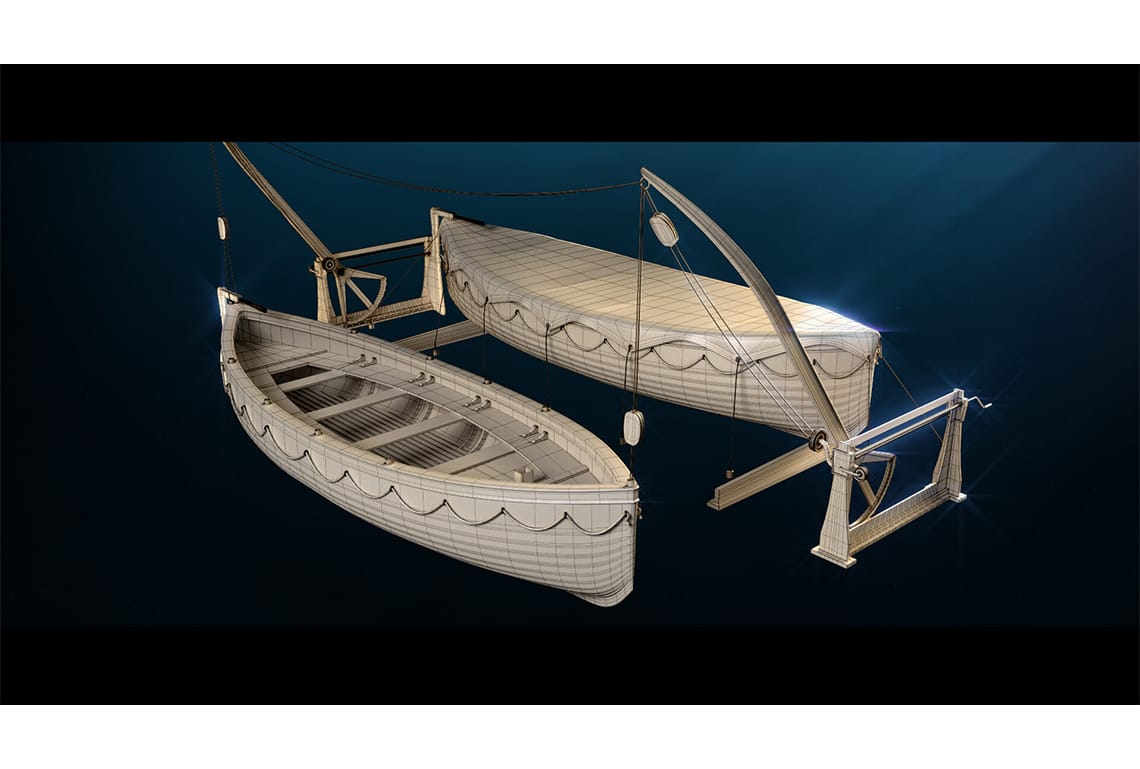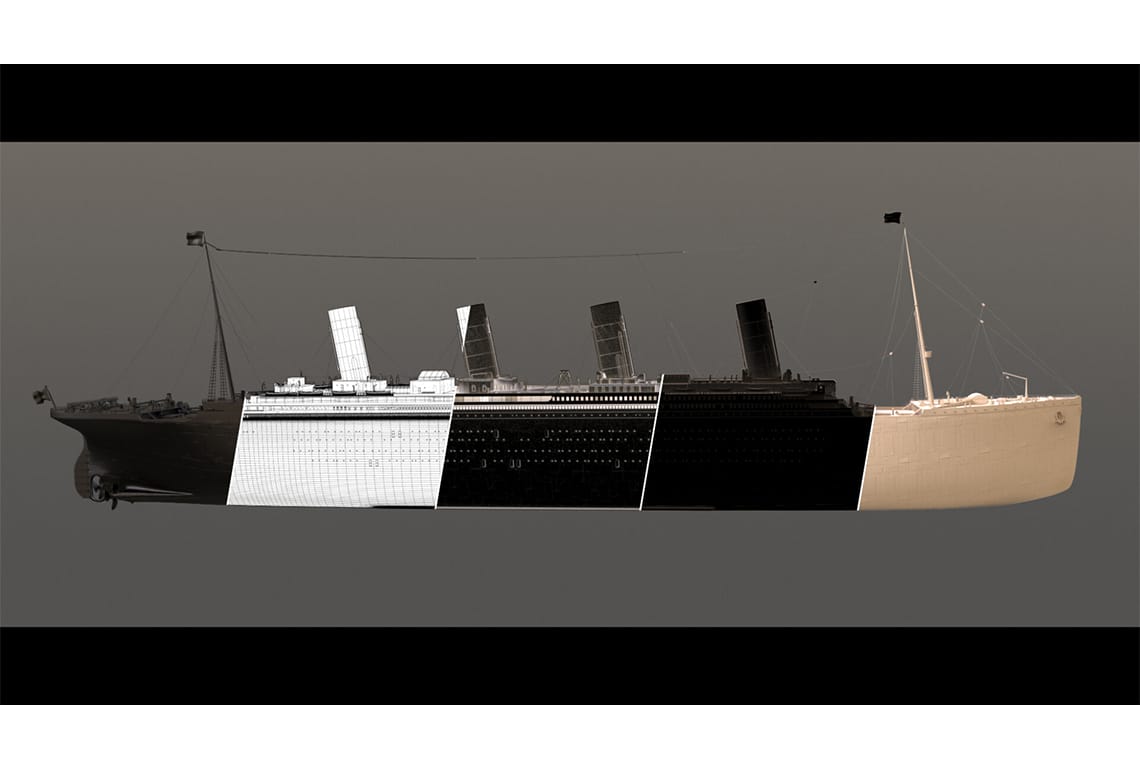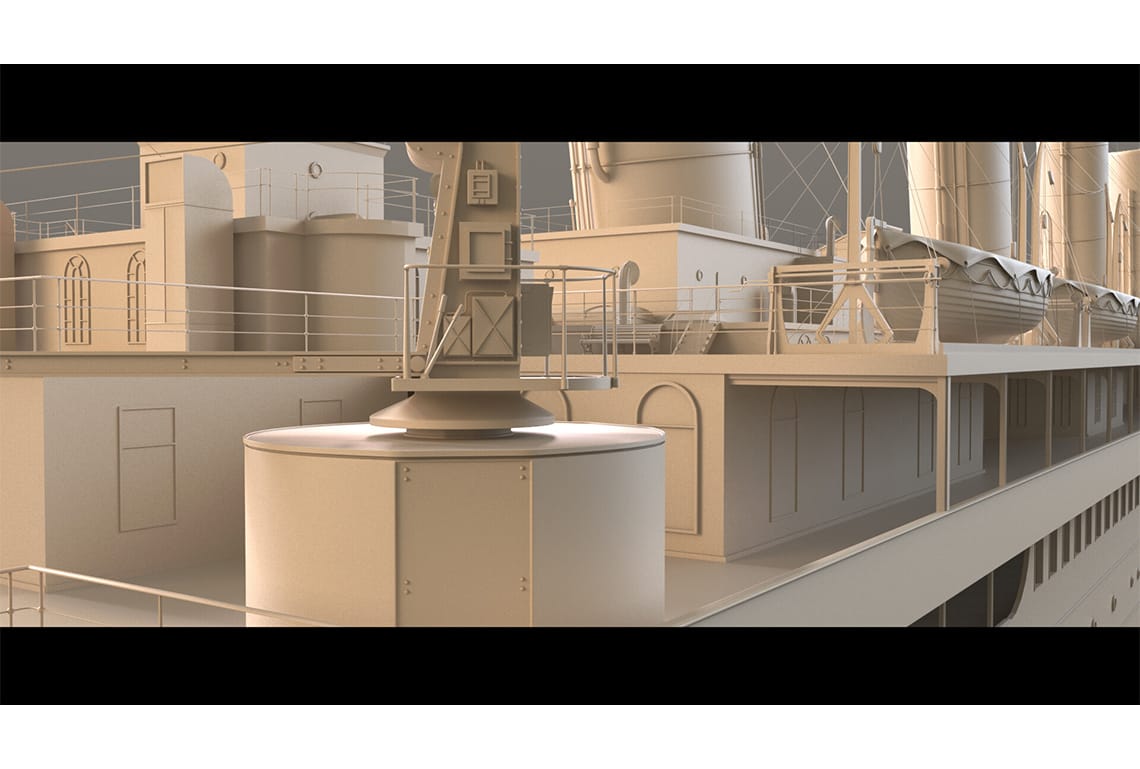 Did networking play a role in getting your first job after school? What tips would you give to those who struggle with making industry connections?
Absolutely! LinkedIn is the best place to find a job apart from studio websites. My current contract with RodeoFX began with a LinkedIn connection. Don't hesitate to connect with various artists at junior/mid/senior levels or even supervisors — send them a message to introduce yourself in a few words, and attach your magnificent demo reel!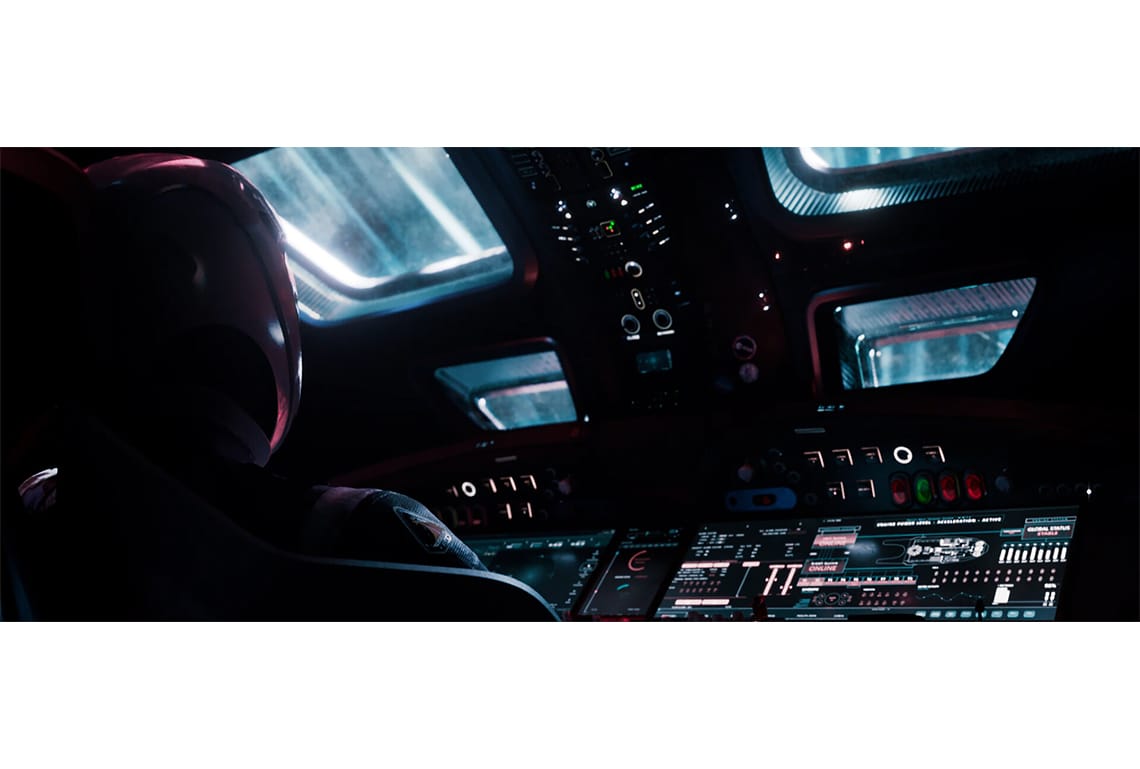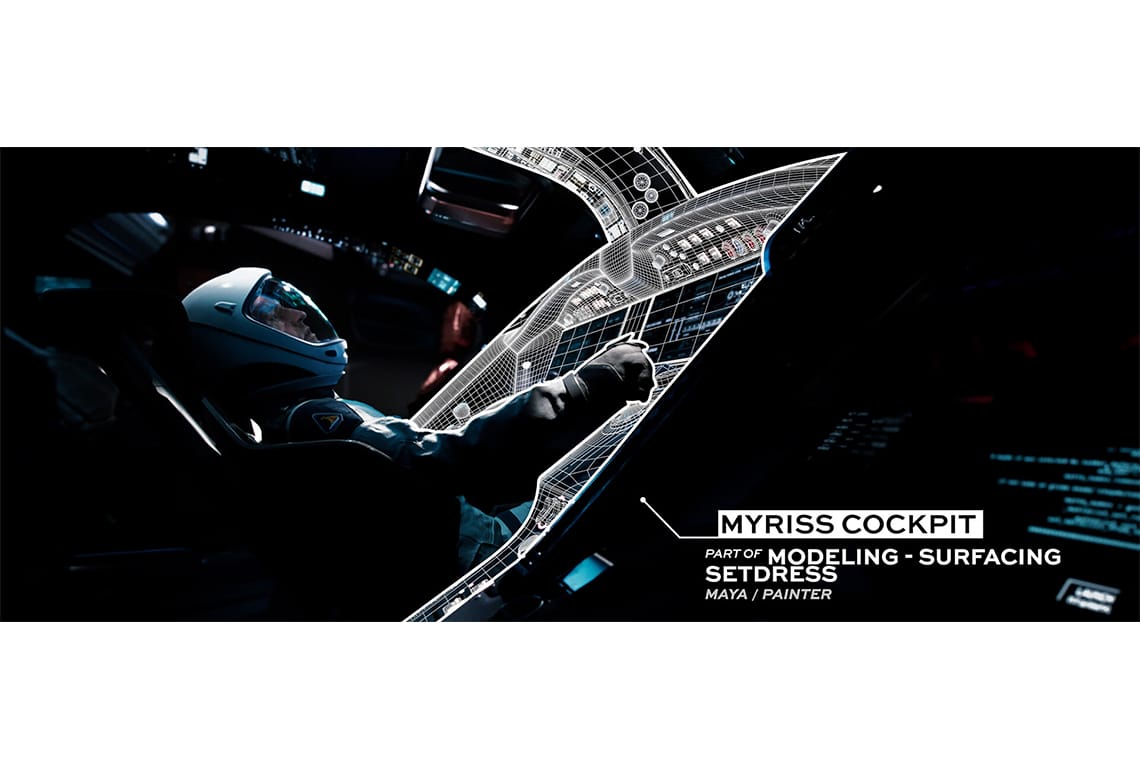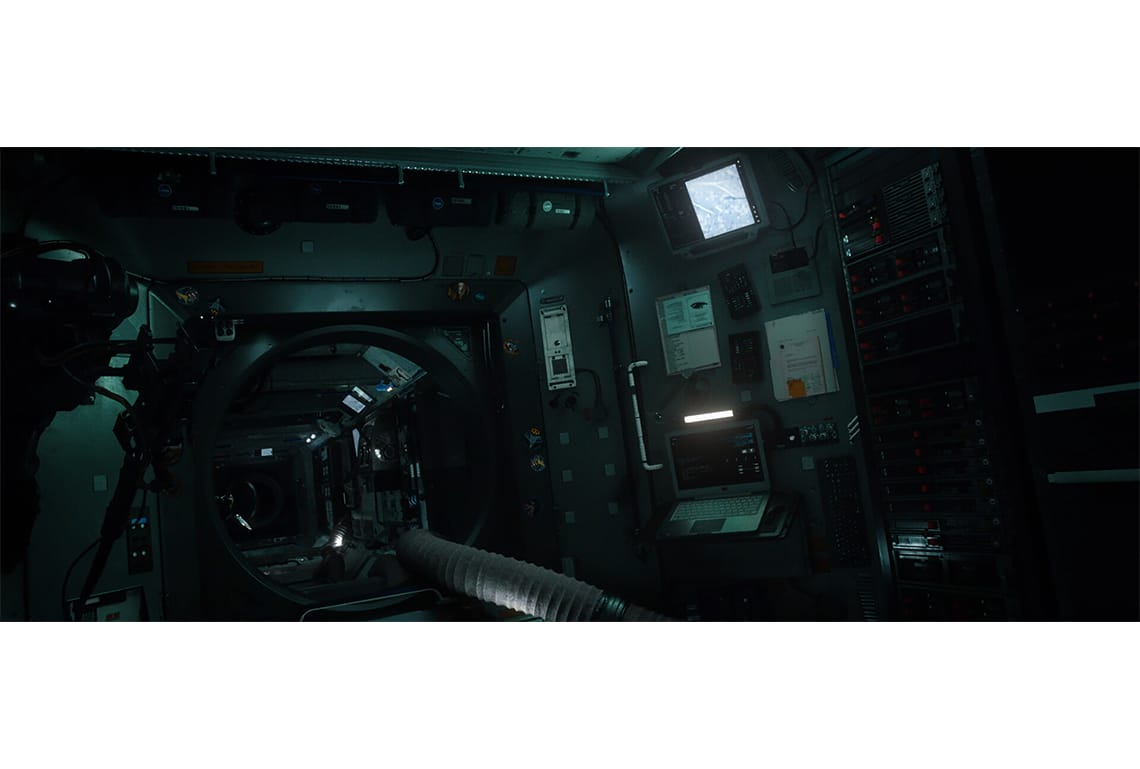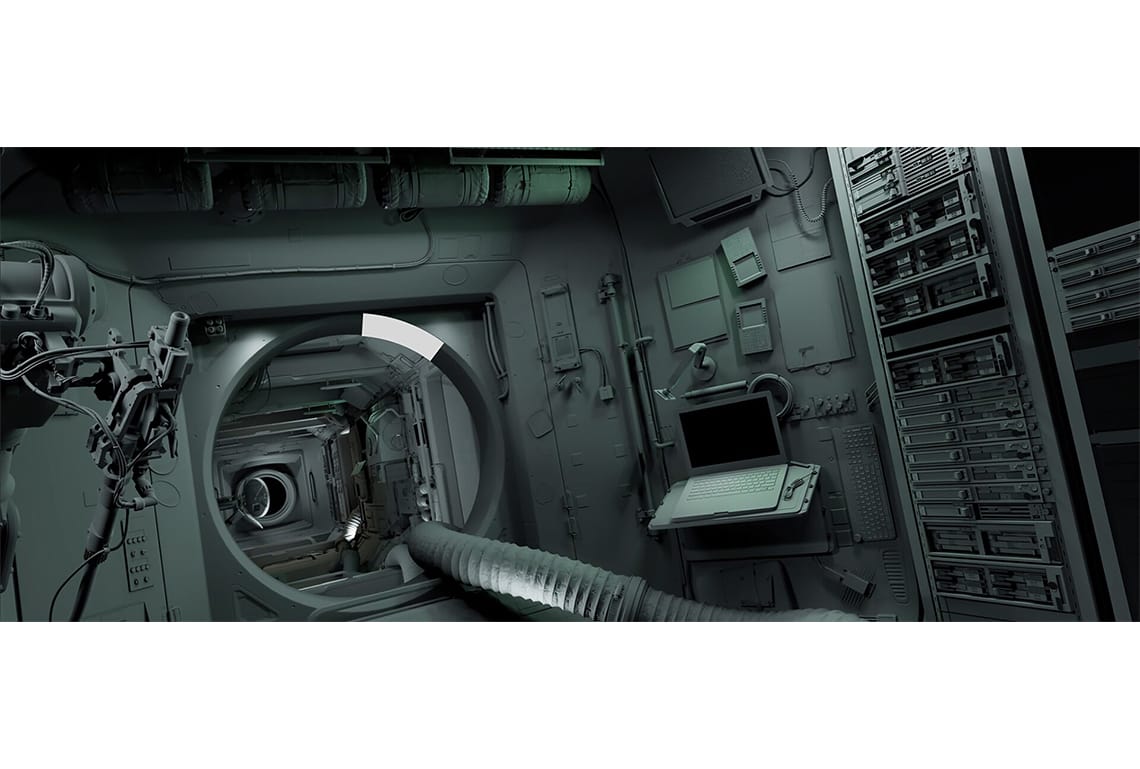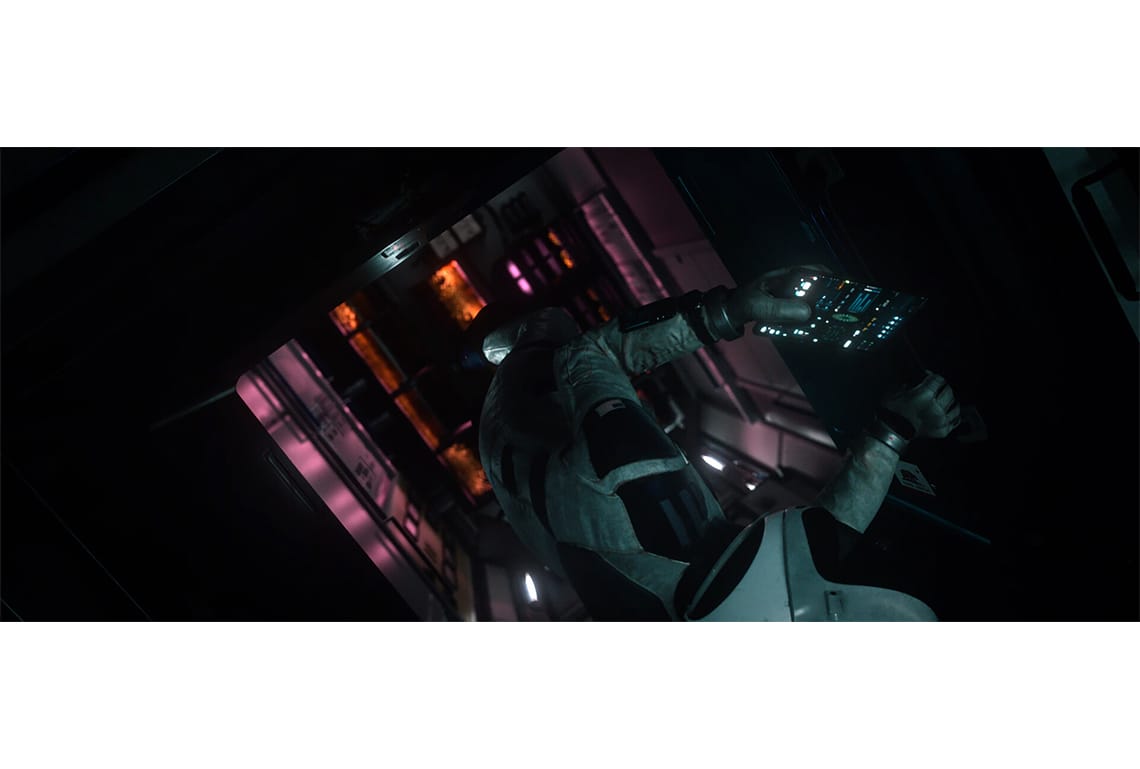 What is a typical day like working at RodeoFX?
RodeoFX offers the possibility of working remotely or on-site, which makes it easier to manage my daily schedule. Usually, I work on the textures of only one asset at a time, and once validated by the supervisor, I move on to another asset, following its brief. Sometimes I work on three or four assets at a time.
As a texturing artist, I also have the responsibility of unfolding the UVs – although sometimes, super-hero modeling artists unfold them for me – and making the UV layout in UDIMs mode while being careful that the UVs are not "out of range" (overlapping between UDIMs). I have also had the chance to do modeling, both hard-surface and organic modeling.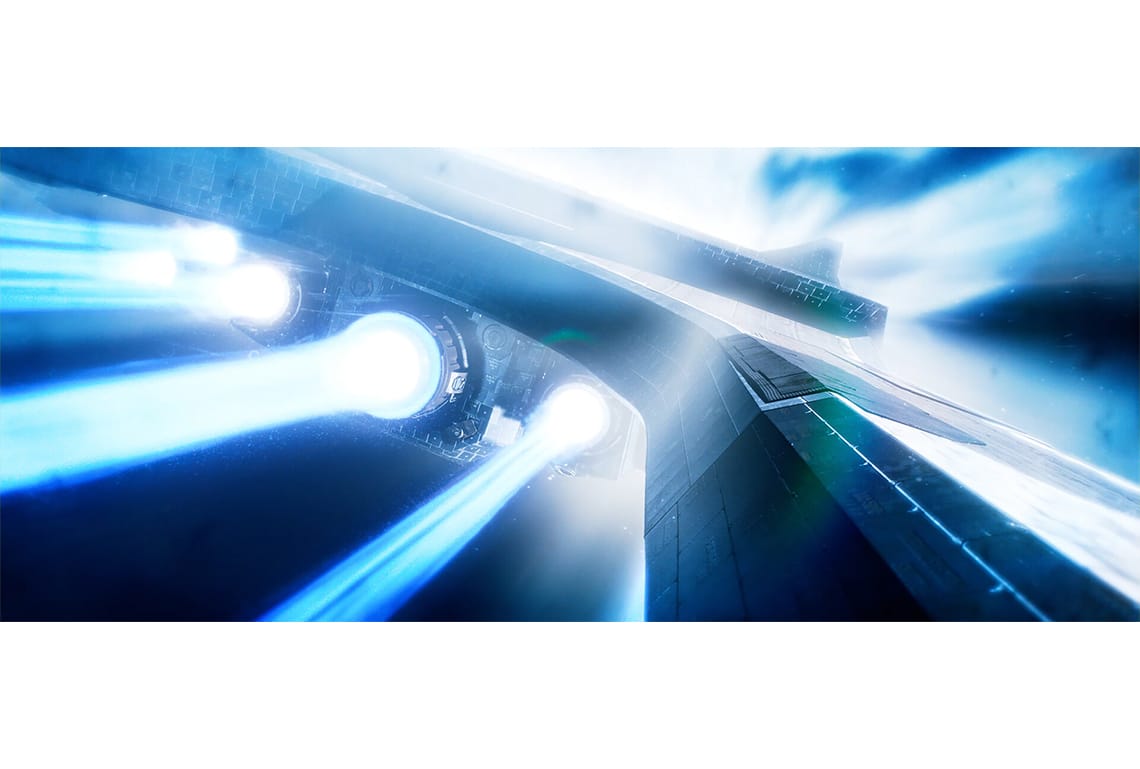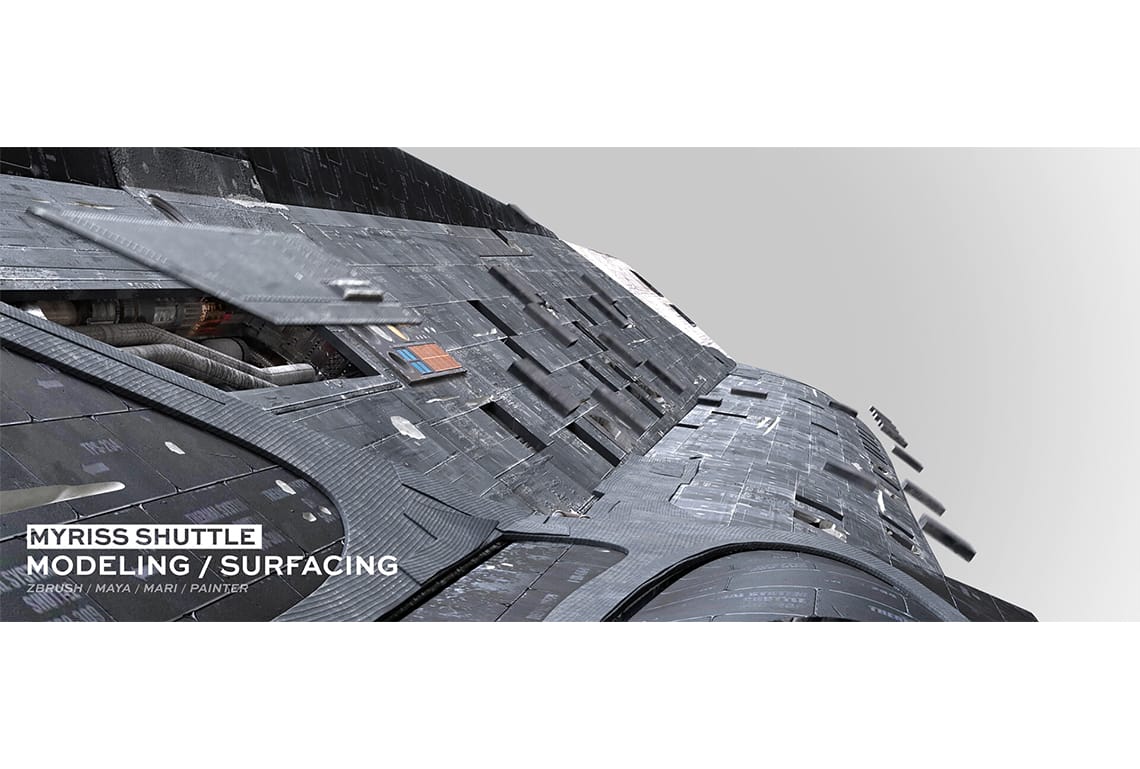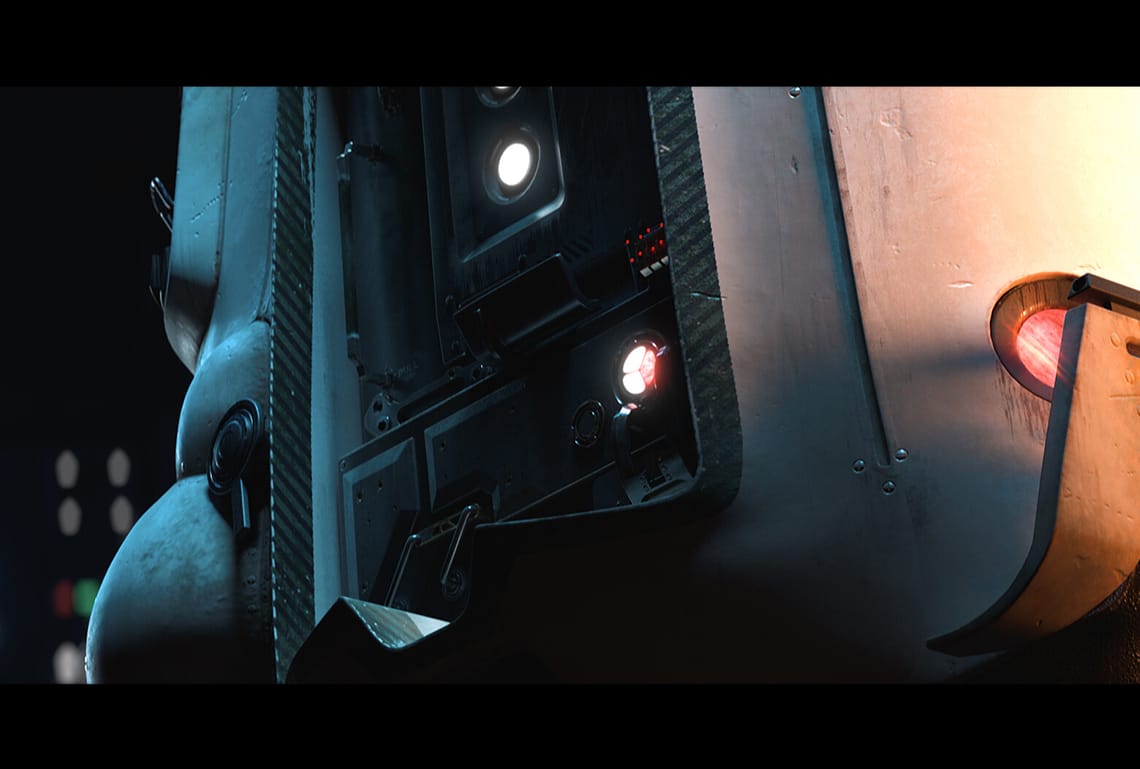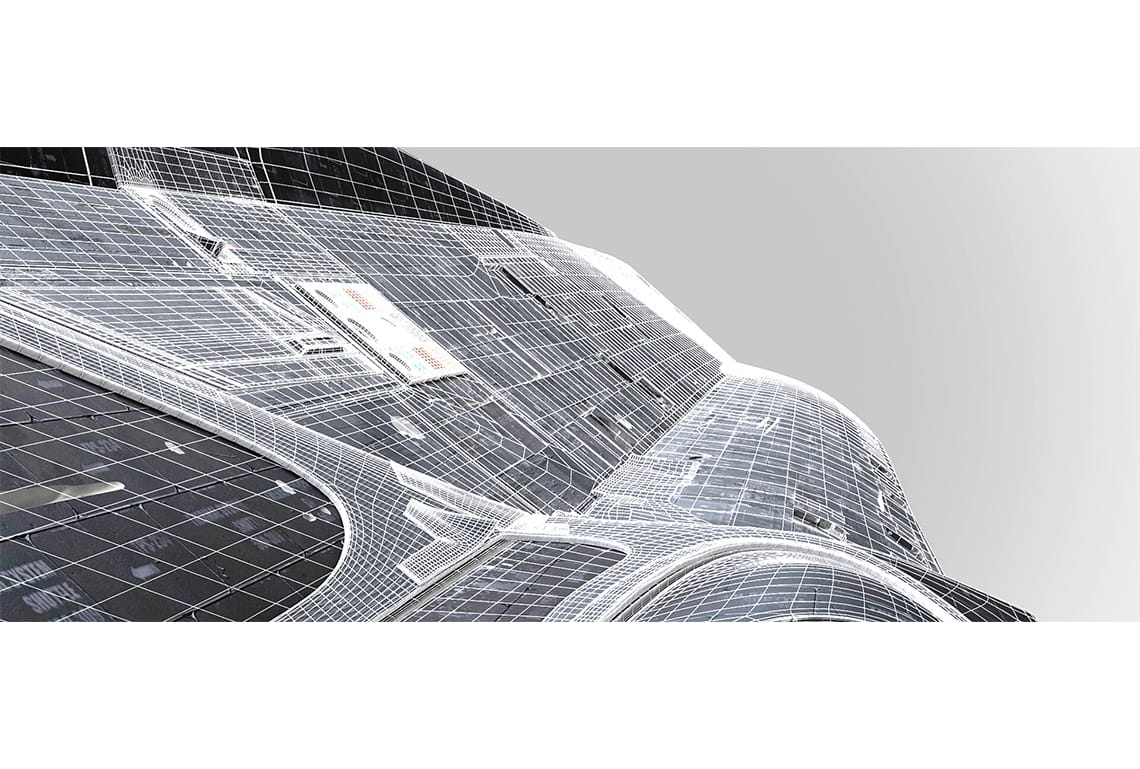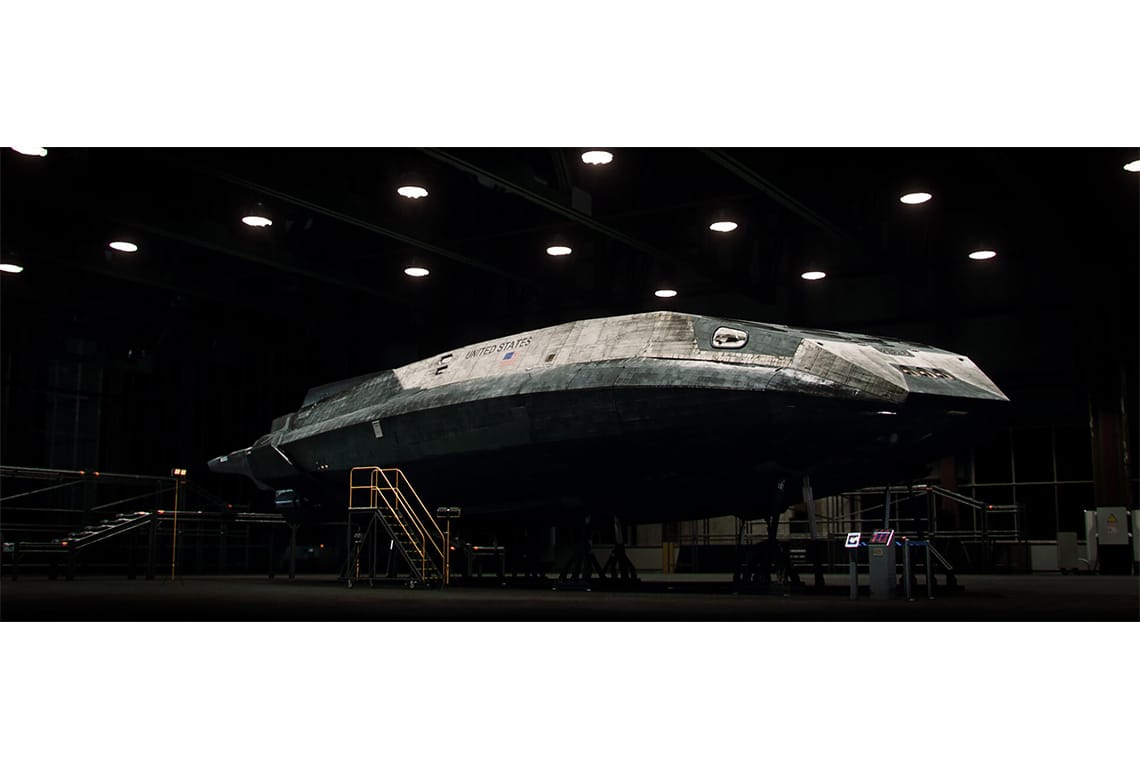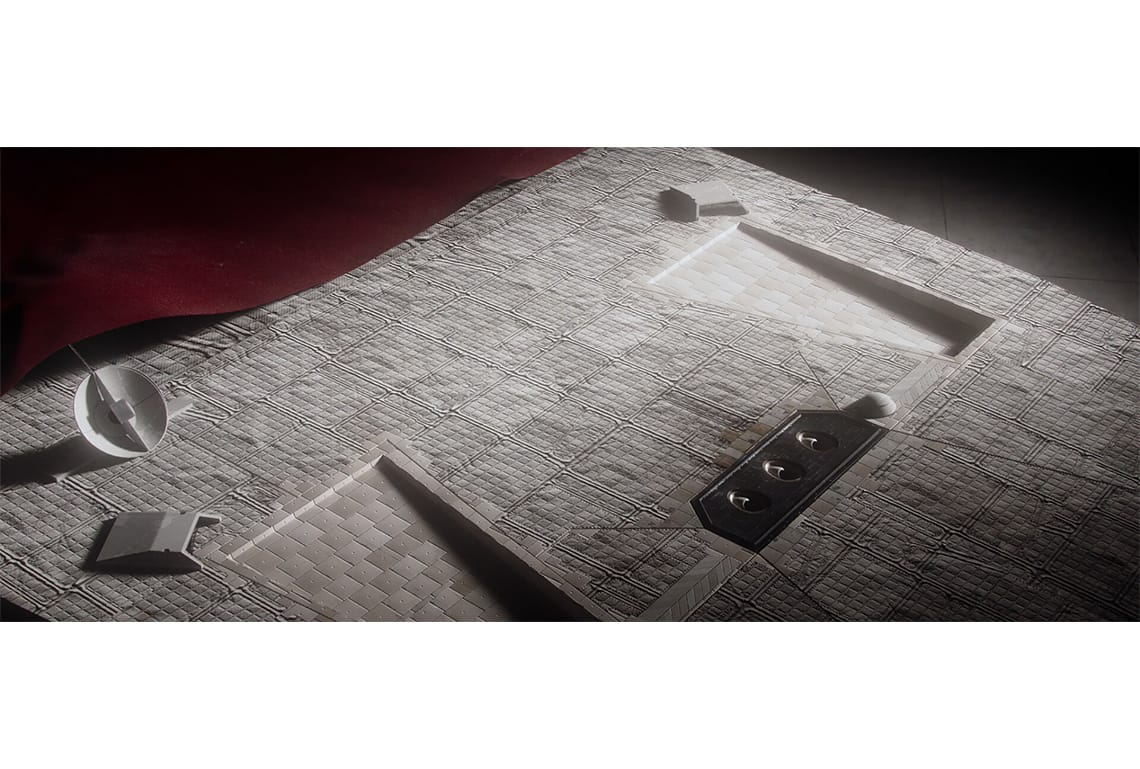 Can you describe a complex 3D project you recently worked on? How did you overcome the challenges?
In terms of modeling, it was "Space Helmet" that was the hardest to do, because it's a mix of rounded surfaces and straight lines. Since the helmet was 3D printed for the actor on set, it had to look believable since close-ups of it were used in several shots. But the most complex project overall that I had to do is not finished yet: an entire car, with interior and mechanical parts, started from scratch, without Lidar or base mesh.
Show us what you've got.
Share your best Chaos render and it may just get featured on our blog.