The atmospheric and characterful nature of "Capsule" helped John Jak Pagan win our student rendering competition. Here, he reveals how he mastered the scene.


Choosing a winner for our What's Next student rendering competition was tough. There were many interesting, involving and beautifully composed images submitted, but one in particular stuck out as the jury's choice: John Jak Pagan's Capsule.
Created from an original 2D concept by Khang Le, Capsule visualizes a teenager's bedroom of the future. The interior is adorned with vintage Cowboy Bebop and Star Wars posters, model spaceships, and utilitarian pipes and wires, while a glimpse through the porthole into the exterior reveals a barren and hostile world outside. Performing the job of a great artwork, the image depicted invites the viewer to ask questions: Who lives here? Is this an extraterrestrial colony for humans? Or a vision of the future of our own planet?
Fresh off the winner's podium, we've invited John Jak Pagan to tell us how he learned V-Ray for Maya in just two weeks to create the image — and his own plans for what's next.
Could you tell us a little about yourself?
My name is John Jak Pagan. I went to school at the Savannah College of Art and Design (SCAD) and now I'm a student at Gnomon School of Visual Effects. I've predominantly focused on modeling, but I've slowly expanded my horizons and I'm more interested in becoming a generalist — preferably in the film industry, though I'm still undecided.
Ultimately, after I've gained enough experience and knowledge, I would love to able to create short stories with people I enjoy working with. It's important to surround yourself with like-minded people that you can bounce ideas around with — and create something spectacular together!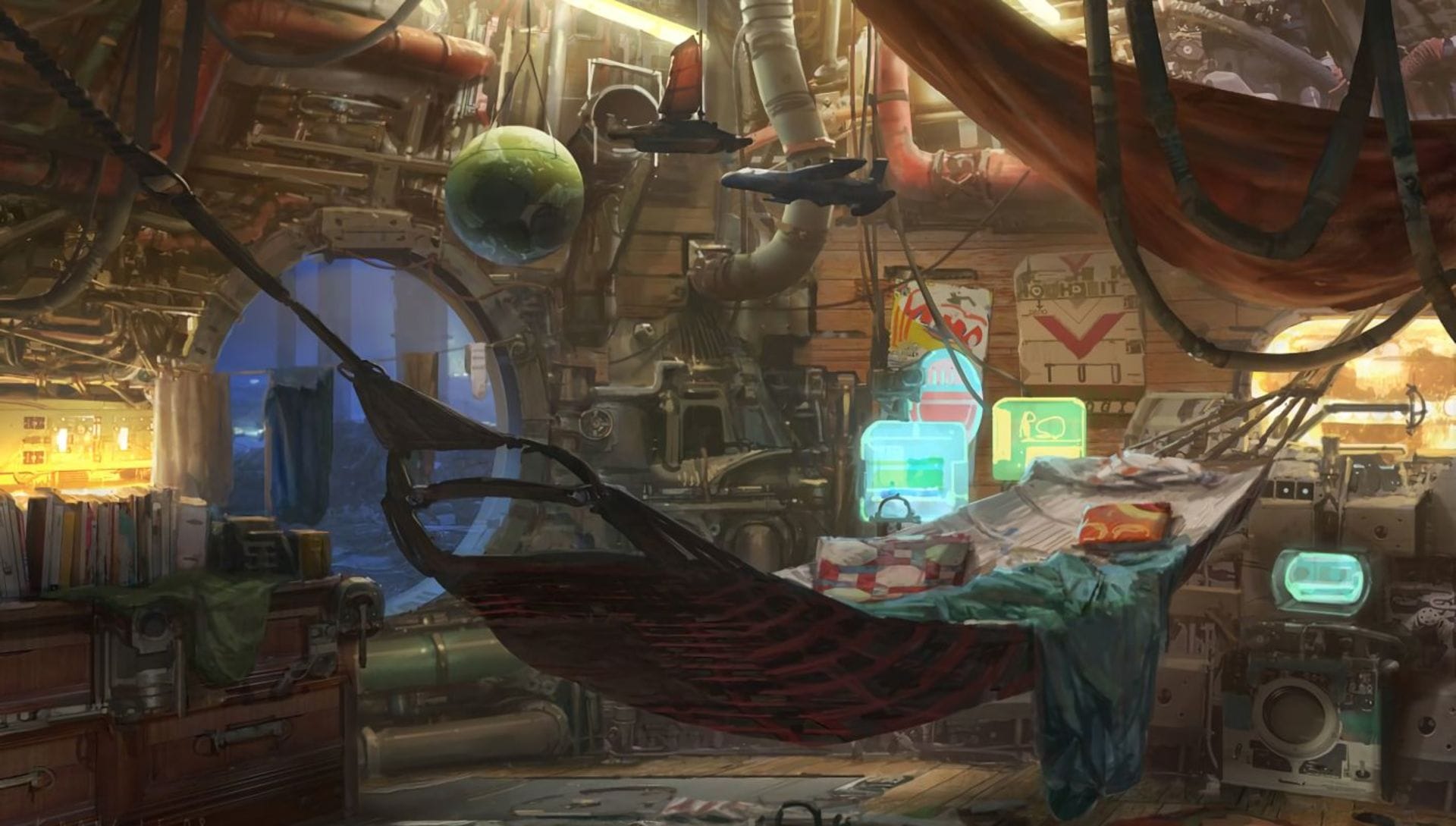 How did you feel when you found out you'd won our student rendering competition?
Before I submitted my entry, I was looking at the inspirational images on the website; the examples showed an architectural visualization rendering style that looked plausibly futuristic. I was quite intimidated to be submitting something so stylized and dystopian — and it was a surprise when I actually won!
How did you find out about the contest and what inspired you to enter?
I've only recently started submitting work to competitions and online galleries. The competition banner caught my eye; I thought I recognized Toni Bratincevic's work in the thumbnail, which to my surprise, it was! I love the layers of visual imagery and storytelling behind his work. With that, I got hooked into this competition and wanted to see how other artists would view the future as well.
What other artists or styles influence your work?
I'm trying to dig deeper into the "photorealistic cinematic look," which is something I've been struggling with ever since I started CG. I've looked to Alex Roman's The Third & The Seventh and Ziye Liu's Themes and Variations for inspiration. I love the look of these short architectural films and I want to use them as a basis for developing a new personal style.
What drew you to Khang Le's original concept?
I was specifically looking for interior environments and when I came upon Khang Le's concept I was in awe of the chaotic dystopian-yet-homely feel of the interior. It felt believable and yet new. I wanted to play around with different colors since I had seen a lot of other sci-fi interior concepts that have this very dark, desaturated mood.
What did you alter from the original?
The biggest change in my work from the original image was the lighting. In the original concept, the space felt more enclosed inside the capsule. I wanted to bring more of the exterior environment into focus because I think it has a huge influence on why the interior is the way it is.
It's a very detailed scene. How did you speed up workflow without compromising on details?
I use a lot of scripts to speed up my workflow, such as: spPaint3d, which I use for placing and duplicating objects on live surfaces; Random Placement, where you can do a random offset on the position, rotation and scale values; and FB Wire Jumbler, which allows you to create clumps of wires.
What was your approach to the materials?
I took a simpler approach here because it was my first time with V-Ray and I only had two weeks to texture, shade, light, render and composite the project. At that point, I was focused on getting good looking details in the diffuse, bump, and gloss of the material.
The jury loves the way you use light to highlight particular parts of the scene. What was your approach here?
The lighting proved to be quite difficult. There's a lot of light information in the concept and I wanted to match it as best as I could. I cheated in just about every part of the image and used lots of invisible light blockers so I could get highlights and shadows in specific areas. But I ended up with way too many lights, which made it harder to optimize the scene.
Ultimately, I gained a lot of experience from the project and I'm glad I was able to learn from my mistakes.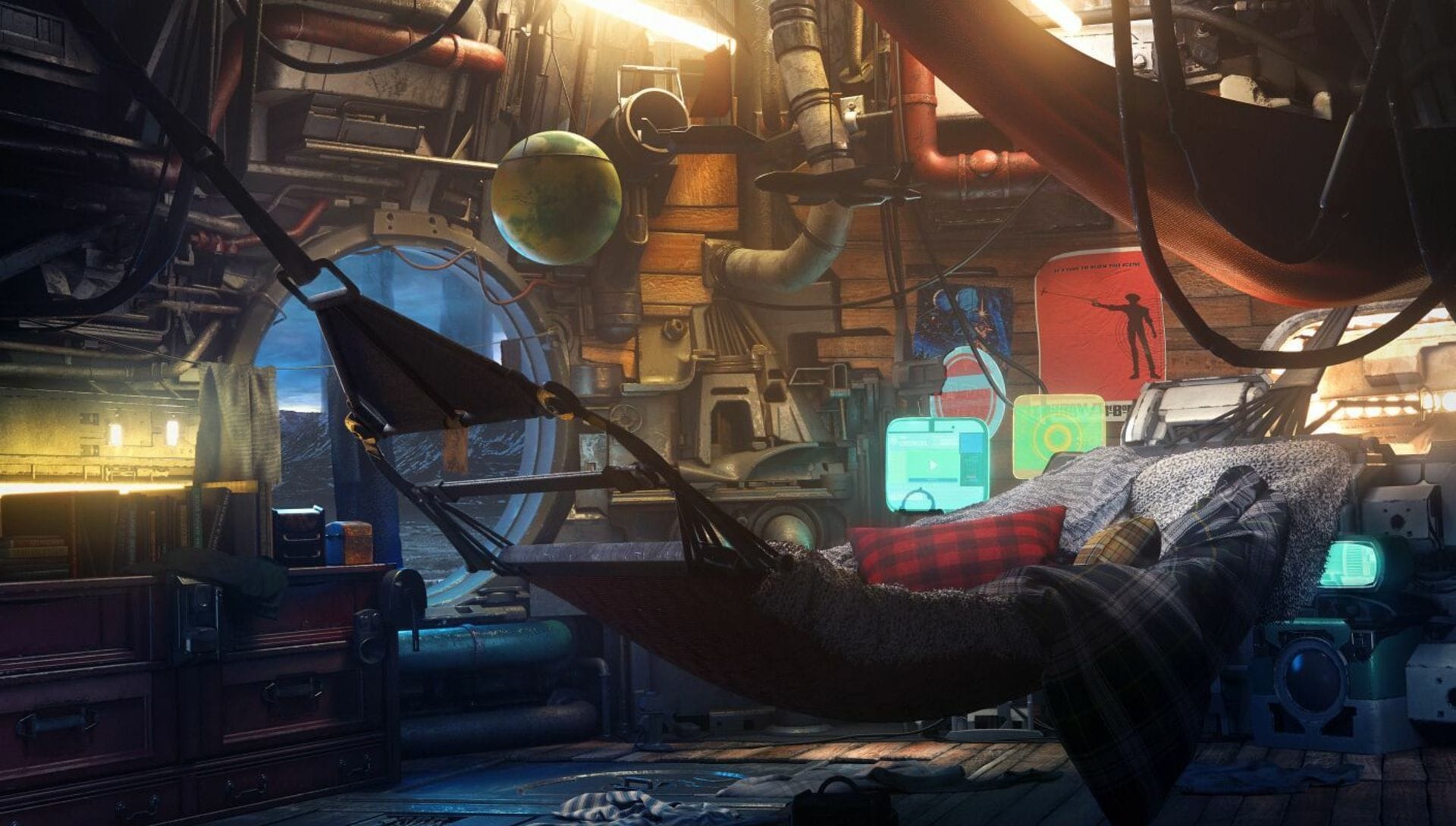 What was the learning curve when adding V-Ray to your pipeline?
Quite drastic, since it was the first time I'd touched it! Fred Durand, my current lighting instructor at Gnomon School, deserves a shout-out for his in-depth lectures on V-Ray Next. There are lots of interesting little features inside V-Ray that I never knew about — and I now feel more comfortable optimizing my scenes.
What were your favorite features in V-Ray that helped you get the look you were aiming for?
While I was creating Capsule, I used a lot of the V-Ray Camera settings to correct the exposure and such on the camera. Whenever I finished rendering, I always enabled the bloom and glare options in the V-ray Frame Buffer for the light effects.

Now that I have had some time with the new updates, I've been enjoying the denoising AOVs function and the new adaptive dome light feature. Ultimately, I enjoy any feature that helps me optimize my scene.
What are you working on right now?
I'm working in collaboration with a good friend of mine, FX artist Darren Hou, on a sequence about a prototype robot surging back to life. I'm using V-Ray to render the scene, so I'm extremely stoked to put my new found knowledge to work!