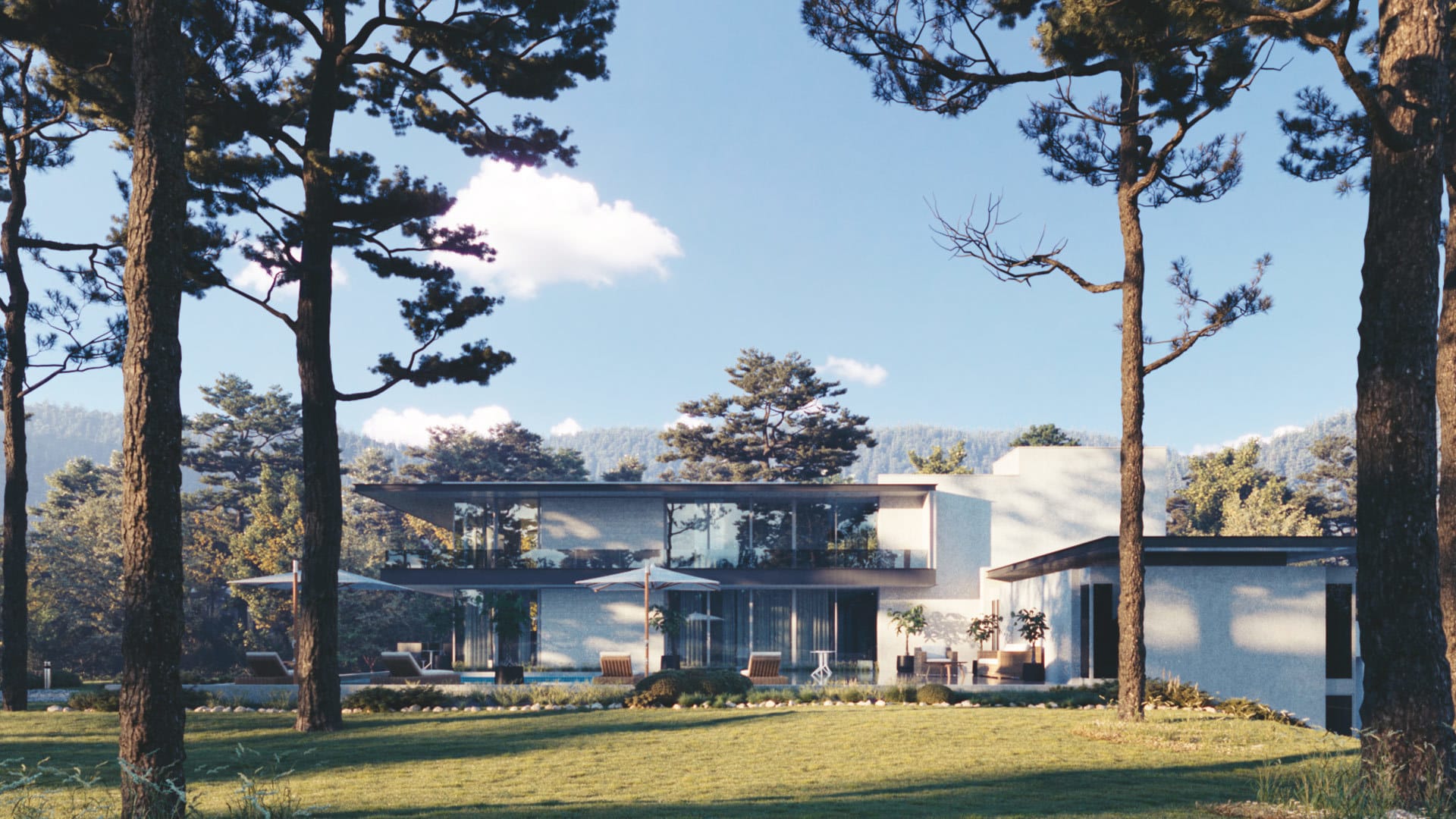 We've just updated V-Ray 5 for 3ds Max with a number of new and improved features. Update 1 includes access to Chaos Cosmos, our optimized asset library; masking in the VFB; progressive caustics; multiple additive Dome Lights and many more additions to help you render quickly and save time in post-processing.
Highlights from Update 1:
Multiple additive Dome Lights
You can now render multiple dome lights at the same time. Direct support in Light Mix makes it easier than ever to fine-tune the results.
Pixel-perfect masks in the V-Ray Frame Buffer
Make pixel-perfect adjustments to your image without re-rendering. You can now use any of V-Ray's masking render elements—Cryptomatte, MultiMatte, and Object/Render/Material IDs—to select and fine-tune parts of your render.
Chaos Cosmos
The Chaos Cosmos content library is a large collection of high-quality, render-ready 3D assets that quickly add believable entourage to your interior or exterior scene. With native V-Ray materials, they are easy to customize with the 3ds Max Material Editor.
Advanced material override
The new material override option preserves a scene's original opacity, bump, refraction and self-illumination, giving you even more creative control.
Auto-translation of Physical Materials
Autodesk's Physical Materials are auto-translated to V-Ray materials without additional conversions.
Progressive caustics
V-Ray's new progressively calculated caustics achieve real-world reflections and refractions in less time. Easier to set up, without the need for pre-calculated photon maps.
New V-Ray Material translucency
Create true translucent materials with the updated V-Ray Material. Now with built-in volumetric subsurface scattering, it's easier than ever to render realistic skin, plastic, wax and more.
Improved V-Ray Material in viewport
Representations of V-Ray materials in 3ds Max viewports are now closer to the final render, giving you a better idea of how your results will look.
And more . . .