Vlado officially launches V-Ray Next for 3ds Max — plus speeches from IKEA, Nvidia, and Google
Total Chaos, Chaos Group's first ever international CG event, took off in a big way with a keynote speech at Sofia Tech Park, Bulgaria. CCO Lon Grohs took to the stage to introduce the event, then handed the mic over to co-founder and CEO Peter Mitev to introduce some of Chaos Group's biggest and best partners and customers.

First up was Martin Enthed from IKEA, which uses V-Ray to create some of its imagery and videos. Martin demonstrated the benefits of using a fully photorealistic CG pipeline, and gave his thoughts on the future of VR, AR and MR to help IKEA customers preview products and plan projects.
Next came Chaos Group's co-founder and CTO Vladimir "Vlado" Koylazov, and exciting news of V-Ray Next for 3ds Max's launch date. He detailed the fresh approach of V-Ray Next and showed off the exciting features which will make it easy for artists to create their best work in no time.

We've been working closely with Render Legion since we announced it would become part of the Chaos Group family, and the company's co-founder Adam Hotový ran through the new features in the upcoming Corona Renderer 2. Users can expect bokeh effects for more realistic camera simulation, the ability to render V-Ray scene files without V-Ray installed, and compatibility with Chaos Group's Phoenix FD fluid simulator.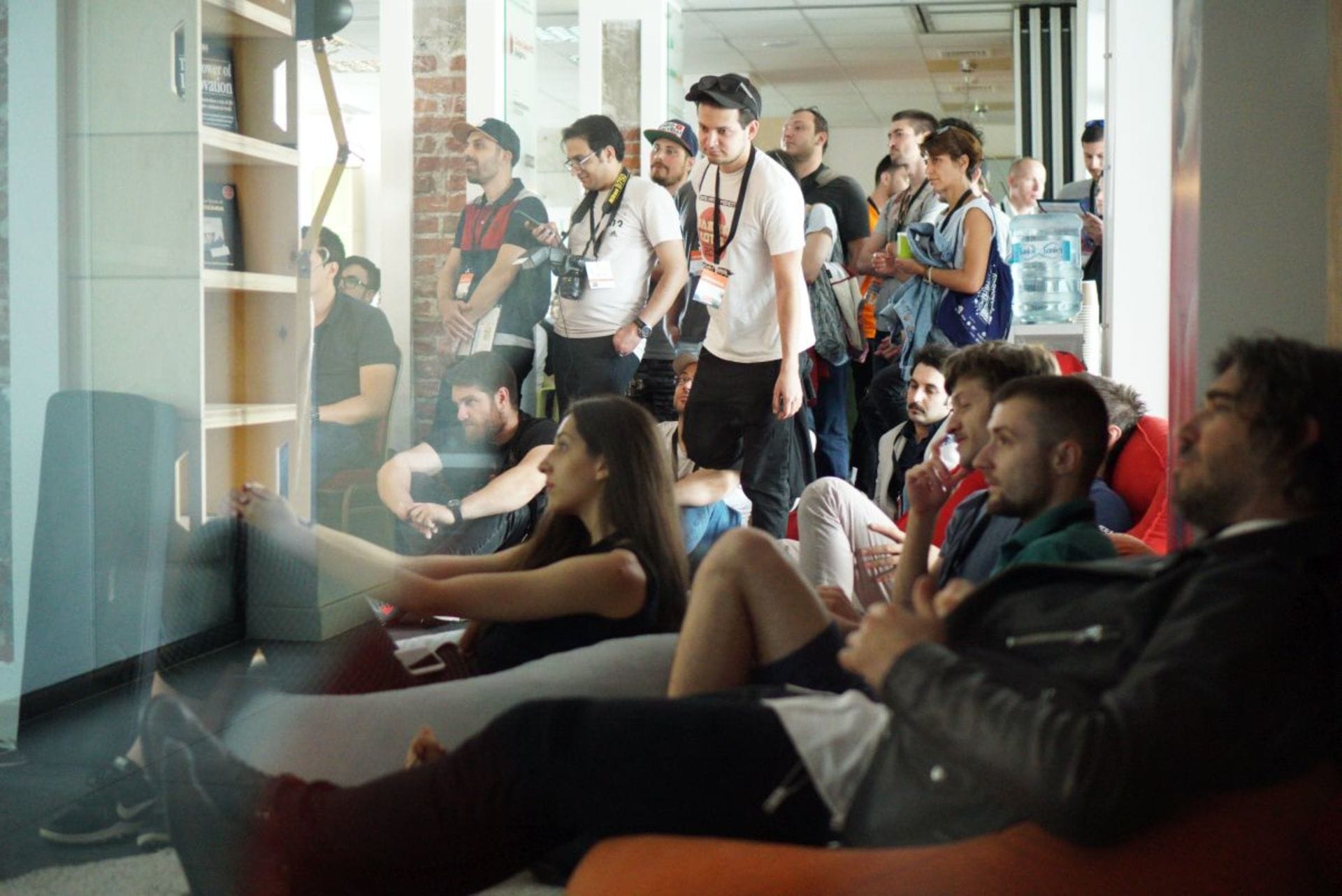 Industry heavy-hitters NVIDIA and Google also demonstrated the incredible new tech which will power CG in the future. NVIDIA's Steven Parker showed off the company's smart AI denoiser, and an incredible real time ray traced Star Wars short film. Google's Benjamin Faes, meanwhile, showed how the company's famous cloud computing can speed up renders.

The keynote closed on a suitably ecstatic note, with Chaos Group's cloud expert Boris Simandoff wowing the crowd with a sneak peek at the new features of V-Ray Cloud, including the rendering of a huge SketchUp scene in less than two minutes.