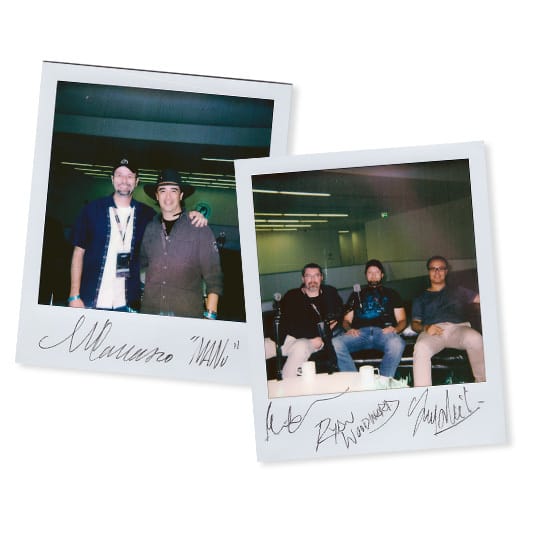 Four exceptional film and game artists talk about saving animals, short films – and responding to pressure
For this podcast, Chris is joined by a quartet of artists, directors and filmmakers at THU festival in Portugal.
The first is Manny "MANu" Carrasco. This sweet and humble artist started out in traditional animation, before going 3D for the Turok video games, and then moving into concept art for movies such as Anastasia, Prince of Egypt and Space Jam.
Throughout his career, Manny has always found solace in nature, and he's turned a love of animals into a new venture: Expedition Art. This NGO invites artists from the visual effects and gaming industries to contribute works to help protect endangered species around the world.
One of Expedition Art's panel members is David Levy, who joins Chris in part two, alongside director Ruari Robinson and concept artist/filmmaker Ryan Woodward. Each has experience of making short films, from Ruari's high-concept Leviathan pitch, to David's award-winning short Plug, to Ryan's beautiful animated passion project Thought of You.
David talks about taking a step back from the industry and spending time with his family in North Carolina, Ruari discusses the intense hard work which went into Leviathan and Ryan goes behind the scenes on how he created 20,000 drawings for his short.
This is an essential listen if you want to hear about the extraordinary pressure the entertainment industry can put on artists, as well as the coping methods they employ to get through tough times.
Links: