Graduates of South Korea's Science Fiction Film School now work in Hollywood and beyond. Find out how they're taught technical and creative skills.
Established in 2001, Science Fiction (SF) Film School is a CG and VFX institute based in Seoul, South Korea. Its graduates work at major companies in the school's native country and at studios around the world, including Scanline, Method Studios, ILM and many more.
V-Ray for Maya sits at the heart of SF Film School's VFX curriculum. We caught up the school's instructors, Gookhyun Cho, Sujin Lim and Seokwoo Kang, to discover more about its well-rounded educational system.
Hello! Please introduce our readers to the Science Fiction Film School.
Gookhyun Cho: In just a year, our graduates learn all the practical production skills they need to work in the industry. They are recognized as talented artists in practice through their techniques.
We have participated in the SIGGRAPH conference every year, and we are building an overseas network in many CG and VFX world markets. Our students compete with CG artists all over the world through the Rookie Awards and various overseas competitions — with great results. In addition, by applying Hollywood production methods to our educational system, our students are sought-after by directors and CG practitioners.
The driving force behind SF Film School's growth is research and design. We constantly find, test and develop new methods.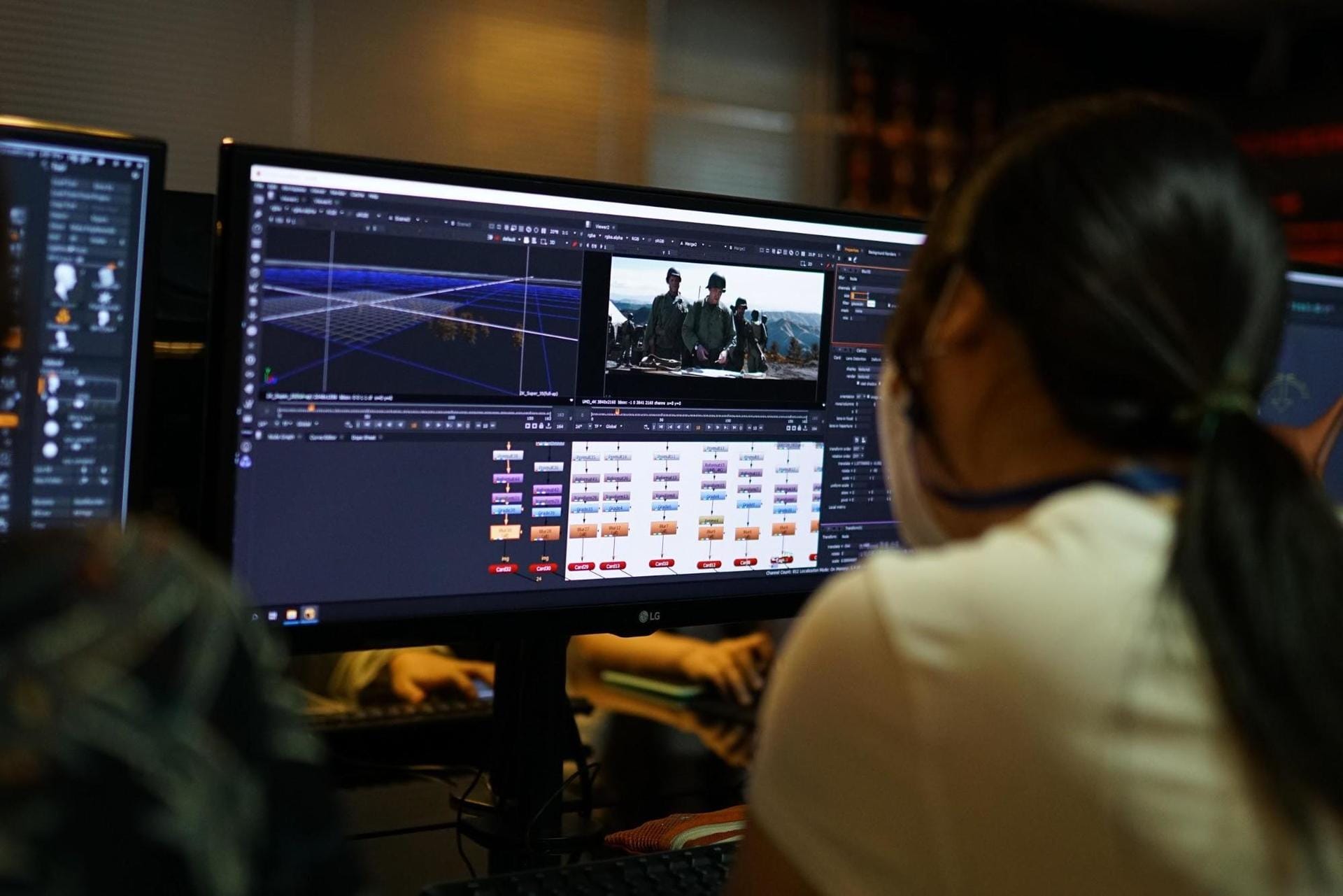 What kind of courses do you teach at SF Film School?
Sujin Lim: We offer many professional CG and VFX related classes including visual effects, 3D animation, game cinematic, motion graphic, commercial film production, matte painting, content production and character design.
What's the main toolset that you use for teaching and where does V-Ray fit into the curriculum?
Seokwoo Kang: We cover Maya, V-Ray, Zbrush, Nuke and more. V-Ray is used in rendering education during the Maya process.
We tried a lot of renderers and found that V-Ray is the best for our system.

Gookhyun Cho, SF Film School
Why did you choose to teach V-Ray for 3D rendering and why do you think students should learn V-Ray?
Gookhyun Cho: We tried a lot of renderers and found that V-Ray is the best for our system. Also, V-Ray is already a proven renderer in various fields including 3ds Max. It's convenient for artists to access and it easily handles a lot of data. Although there are many simple renderers, artists can get the exact results they want easily and conveniently with V-Ray. Its detailed shaders and render settings respond well to many situations, making it suited to work in fields beyond VFX.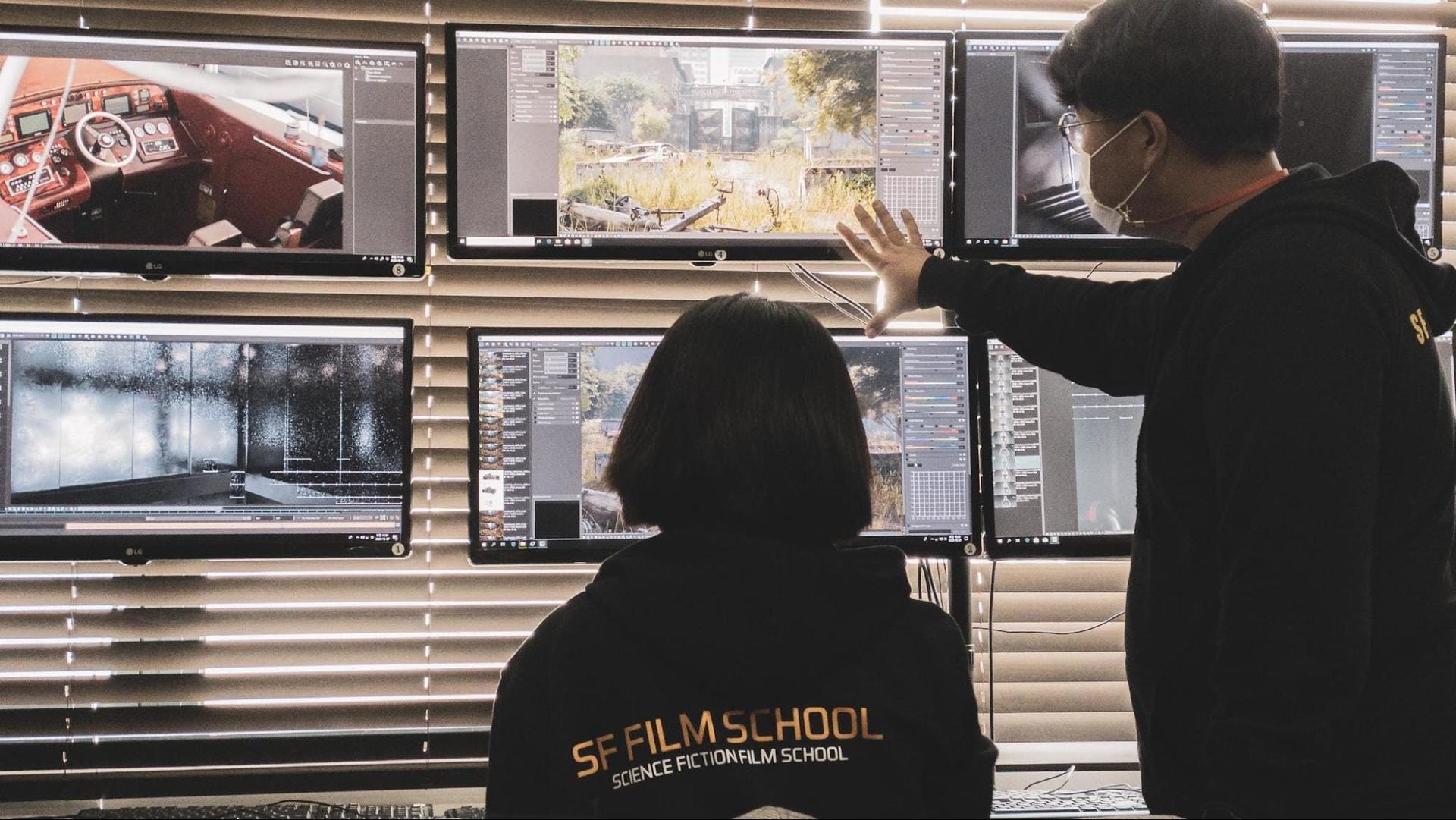 What do you like best about teaching V-Ray at SF Film School?
Sujin Lim: We don't stick to a specific field. Students from all over the world gather to learn VFX and more using CG, including advertisements, animation, motion graphics and cinematics. Therefore, the most important criteria when choosing a renderer was versatility — which has already been proven with V-Ray.
As V-Ray has an artist-friendly interface, it is attractive to rookie artists who are new to CG — but its familiar-but-detailed settings can produce the highest level of quality.
What's your typical VFX pipeline for rendering realistic scenes?
Seokwoo Kang: We use a universal post-production pipeline so our students experience the entire work-creation process. We don't want them to become software experts — we start with the concept and contents, think about how to best produce each project and try to make each student an artist. As soon as they enter the workplace, they're ready to analyze projects and collaborate with colleagues.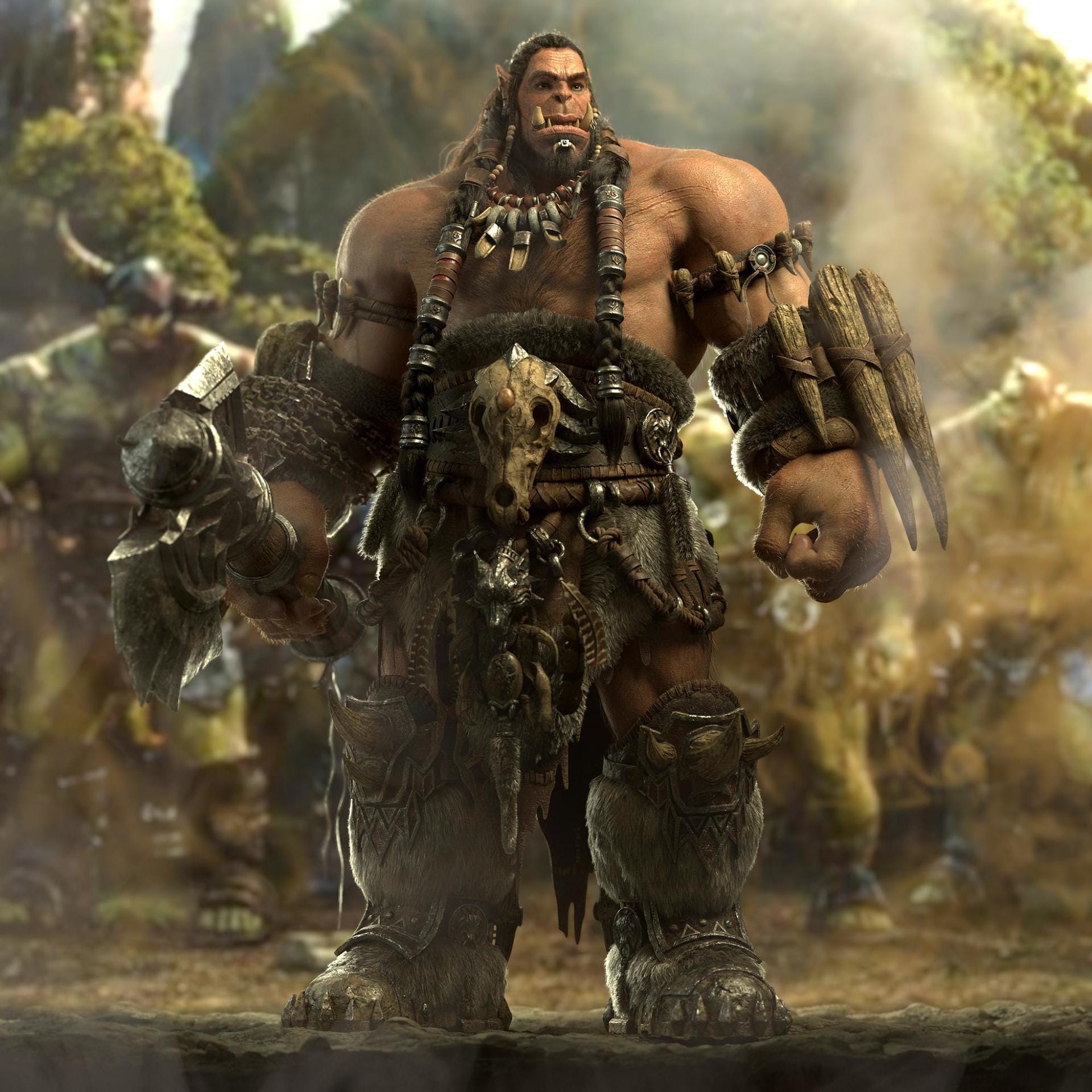 Aside from the technical aspect, how do you teach students to be creative and come up with out-of-this-world ideas?
Gookhyun Cho: Our education system begins with awakening students' artistic sense. In addition to showing many videos, through active discussion between lecturers and students, they analyze the advantages and disadvantages in techniques and production processes and show the content of their work to others in order to provide feedback to one another.
These processes also produce great artists. Active communication among students combined with our in-depth lectures help produce excellent students centered on collaboration and teamwork in post-production companies.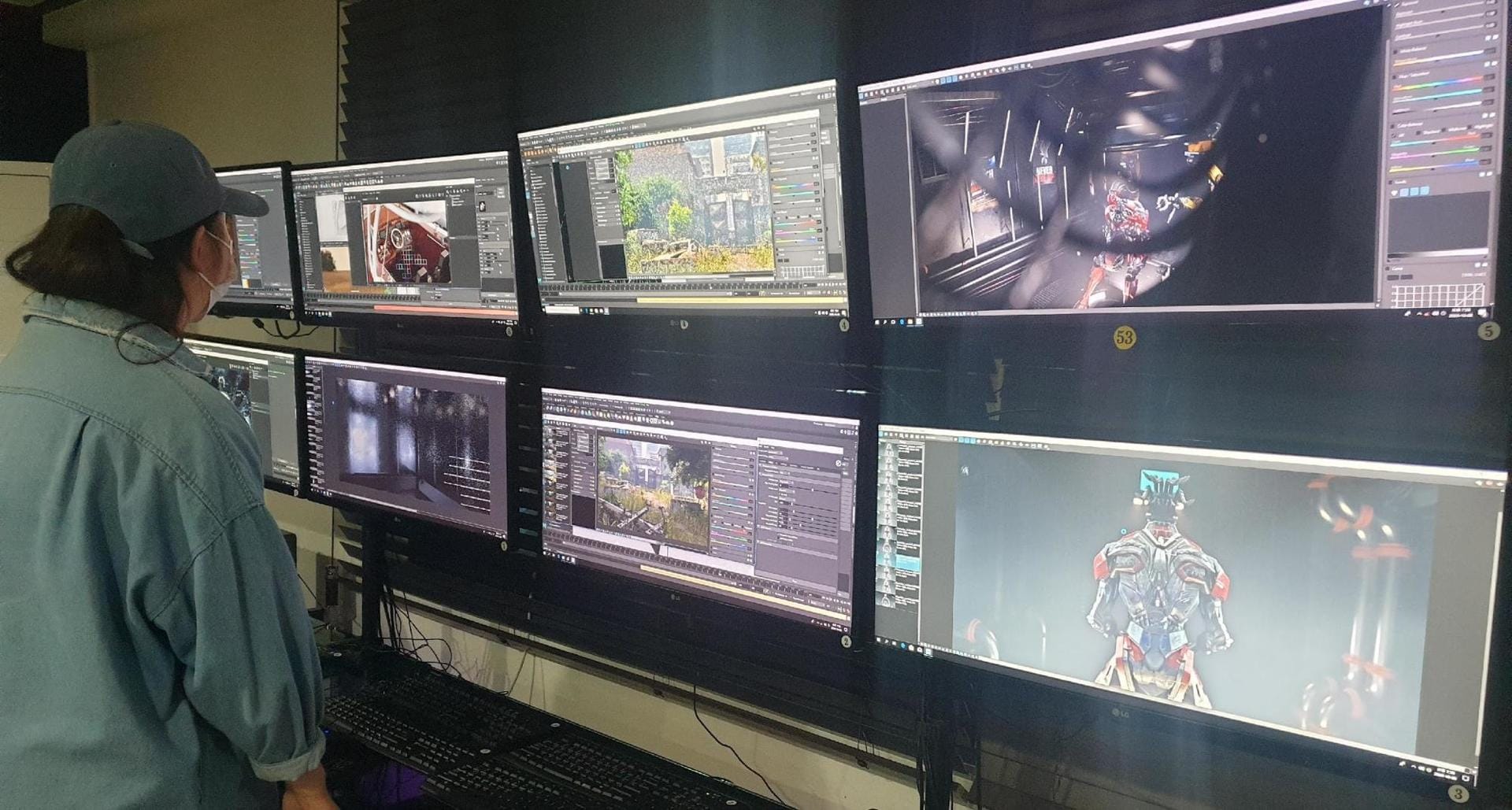 We received some amazing entries from SF Film School in this year's edition of our Student Rendering Challenge. How do your students reach such a level of artistic skill?
Sujin Lim: The first thing that VFX artists need is in-depth observation and analysis. Because of the nature of making virtual objects look real, the real world is an excellent shortcut to realistic VFX.
The second thing is passion. Lecturers need to devote themselves to their students and to teach them in detail. Students need to dedicate themselves to their work in an economically and socially busy daily life.
We try to maintain friendly competition among students in a space where everyone works to the best of their ability. If the work is created among passionate students, that passion will be transferred to one other.
The winning touch
Students from SF Film School were garnered with prizes in Chaos Group's 2019 Student Rendering Challenge, with entries ranging from cute hermit crabs to terrifying undead warriors. We asked the entrants to tell us more about their winning renders.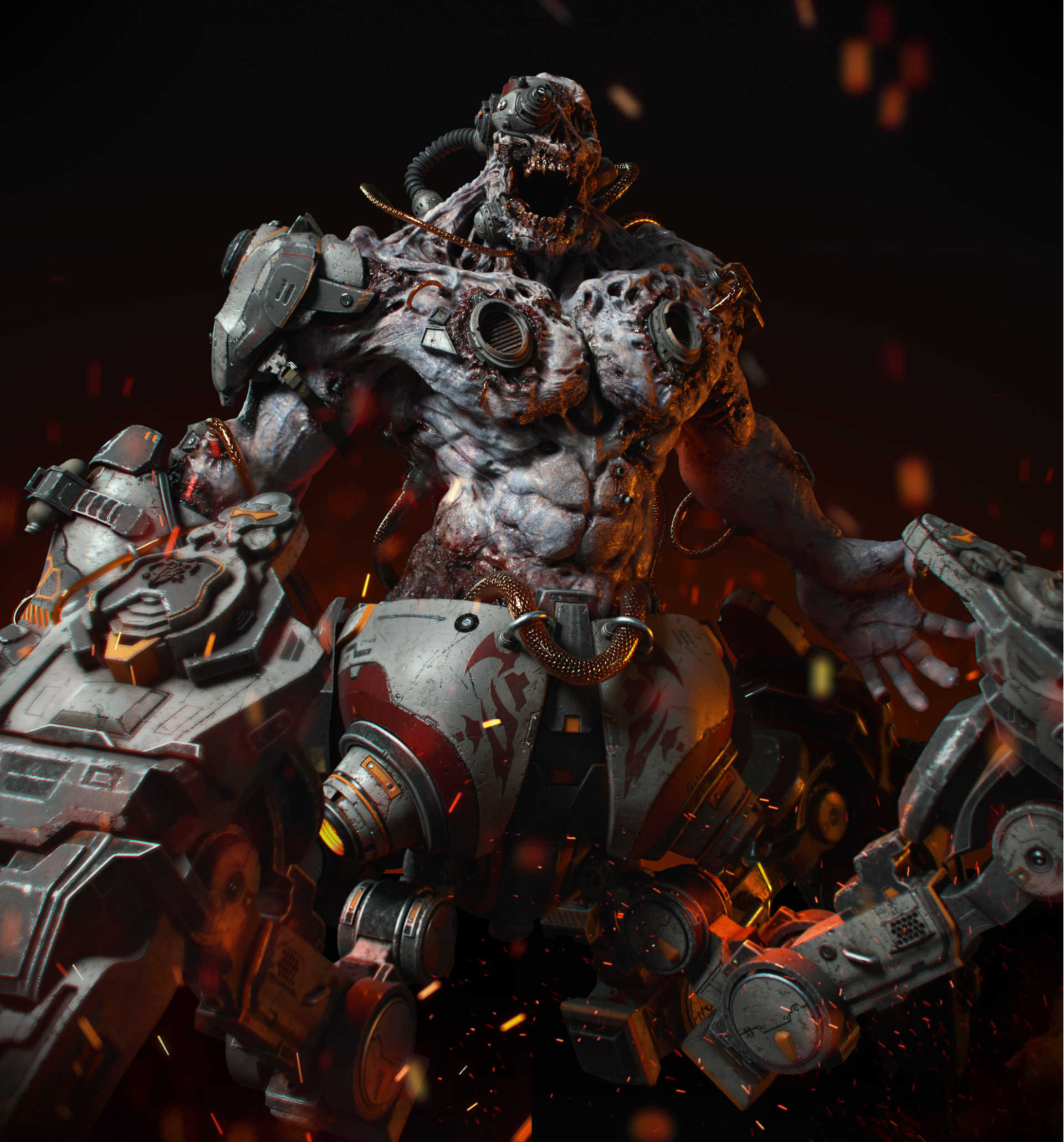 Minchan Seo
I added little touches that suited my character and its expression, and learned a lot while I produced the work. It is important to match reality, but also to create a design that is visually correct based on the situation, atmosphere, composition and ratio. After working hard, I think I got good results.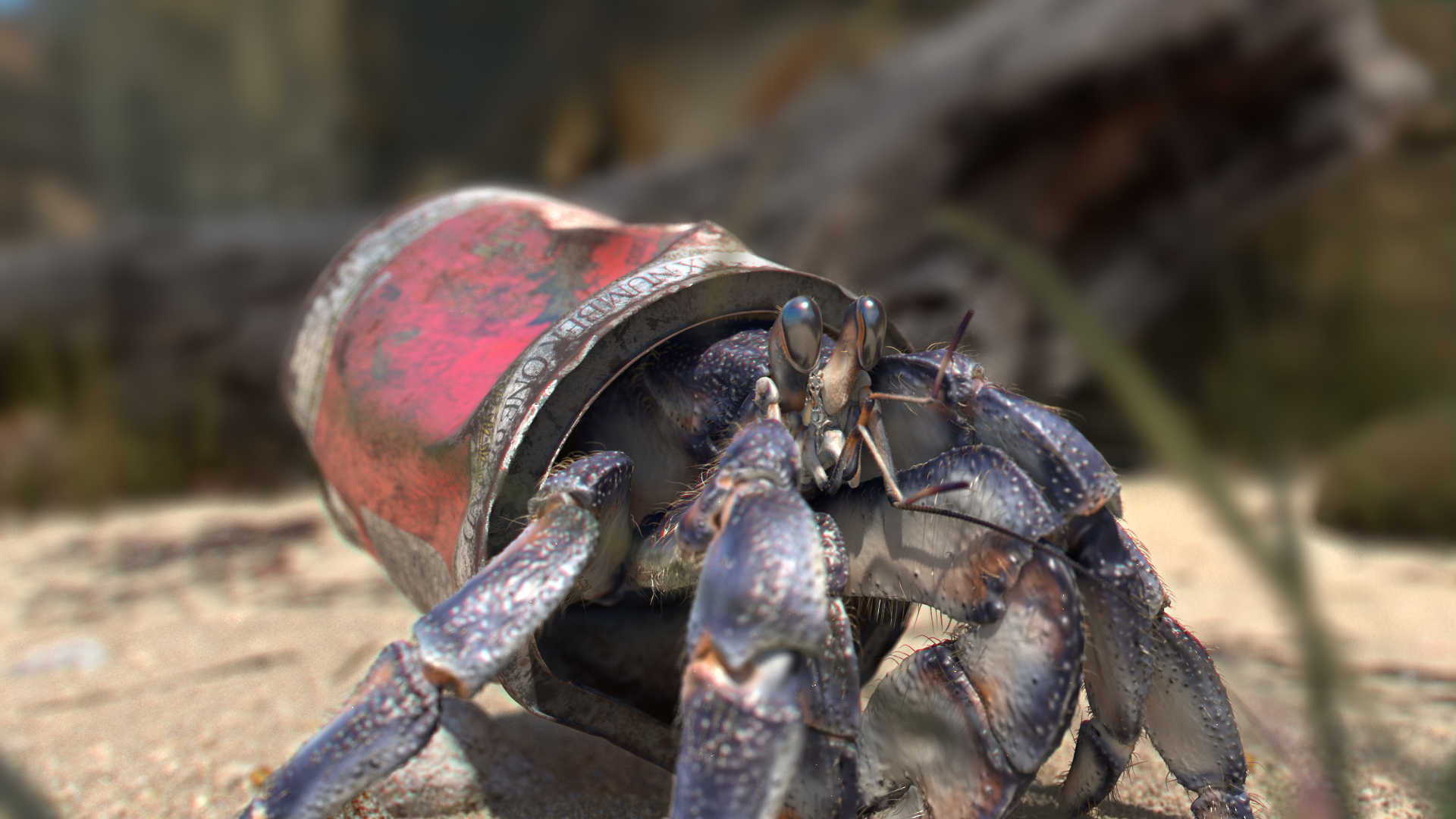 YoungBin Joung
I followed the SF Film School curriculum actively; I constantly recorded what I learned and reviewed it. In addition, work with similar themes on ArtStation inspired me. I tried to maintain a good relationship with other students, and I was able to mature as an artist by studying with other students and sharing knowledge.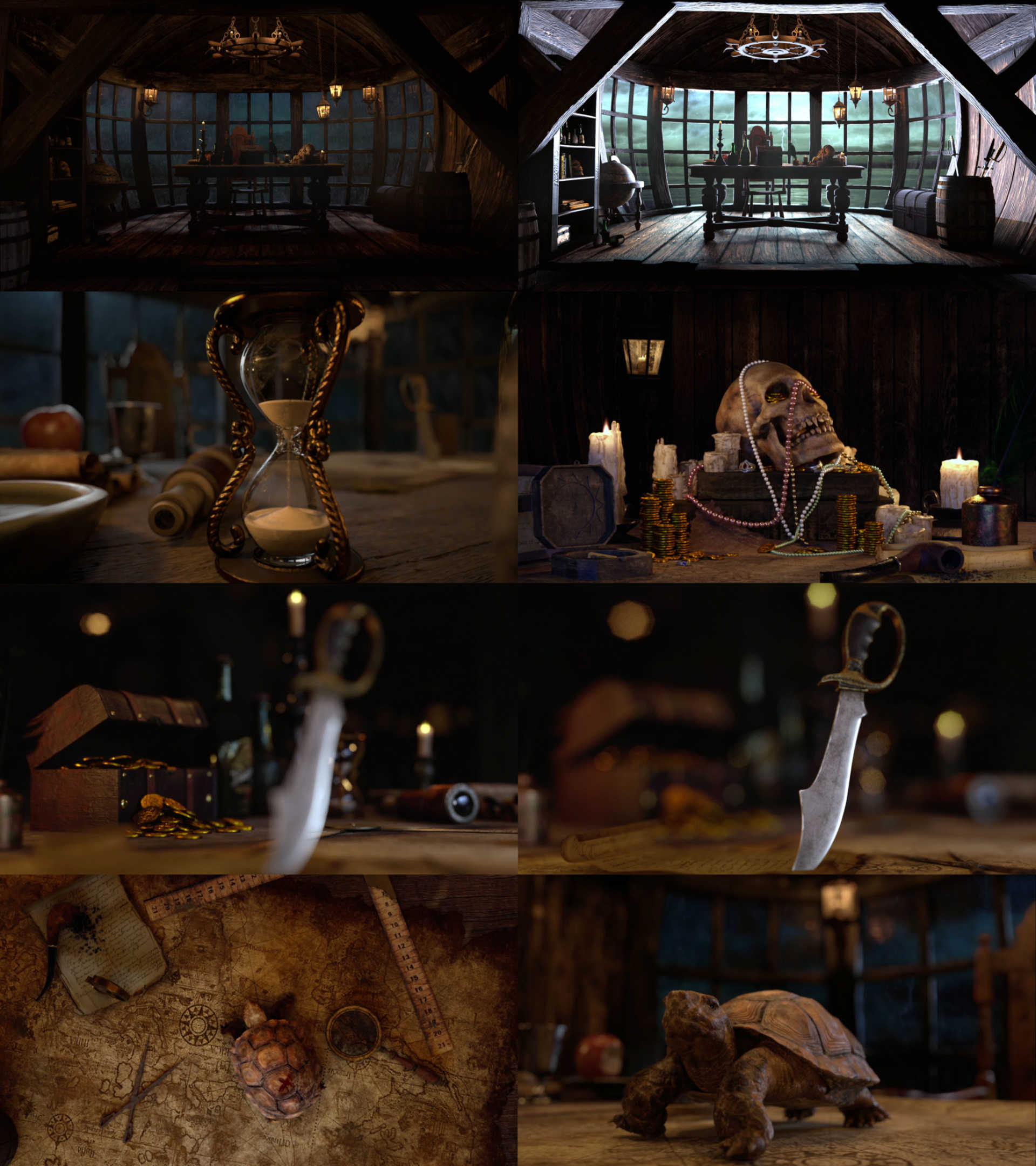 Hyunjung Ro
I tried to observe everything in my daily life. I concentrated on the various depths and textures of objects, and this added realism to my work. After that, to increase my techniques and skills, I invested as much time as possible in utilizing many tools and features. There have been many failures while researching various techniques — but this helped me learn the best way to obtain great results.
How do you ensure students get their first job?
Seokwoo Kang: Our curriculum builds from the basics so it's suitable for beginners. Lecturers give their students assignments and the class is conducted through various practices to apply and utilize them together with manual elements, so the students can learn the skills they need. And, with our systemized portfolio production department, students receive the practical know-how as well as application techniques through various special lectures to become a company's preferred talent.

What's your favorite student success story?
Gookhyun Cho: There was a student who made a homage to Blizzard's StarCraft 2; he changed an existing design into his own character. The student was very curious while producing his portfolio and he always tried to solve problems himself. He was excellent at understanding concepts. Thanks to his relationship with other students, he could rely on them for a synergetic effect devoted to production.
He got a job at an animation studio. As well as the quality of portfolio, since his layout and animation sense were outstanding, a company recognized his ability and they handed him the important shots of the game cinematic that the company was working on. Even though the student was new, he completed the main 26 shots successfully and is still working as a manager.
He continues to have a good relationship with SF Film School by visiting again and participating in gatherings for the new students.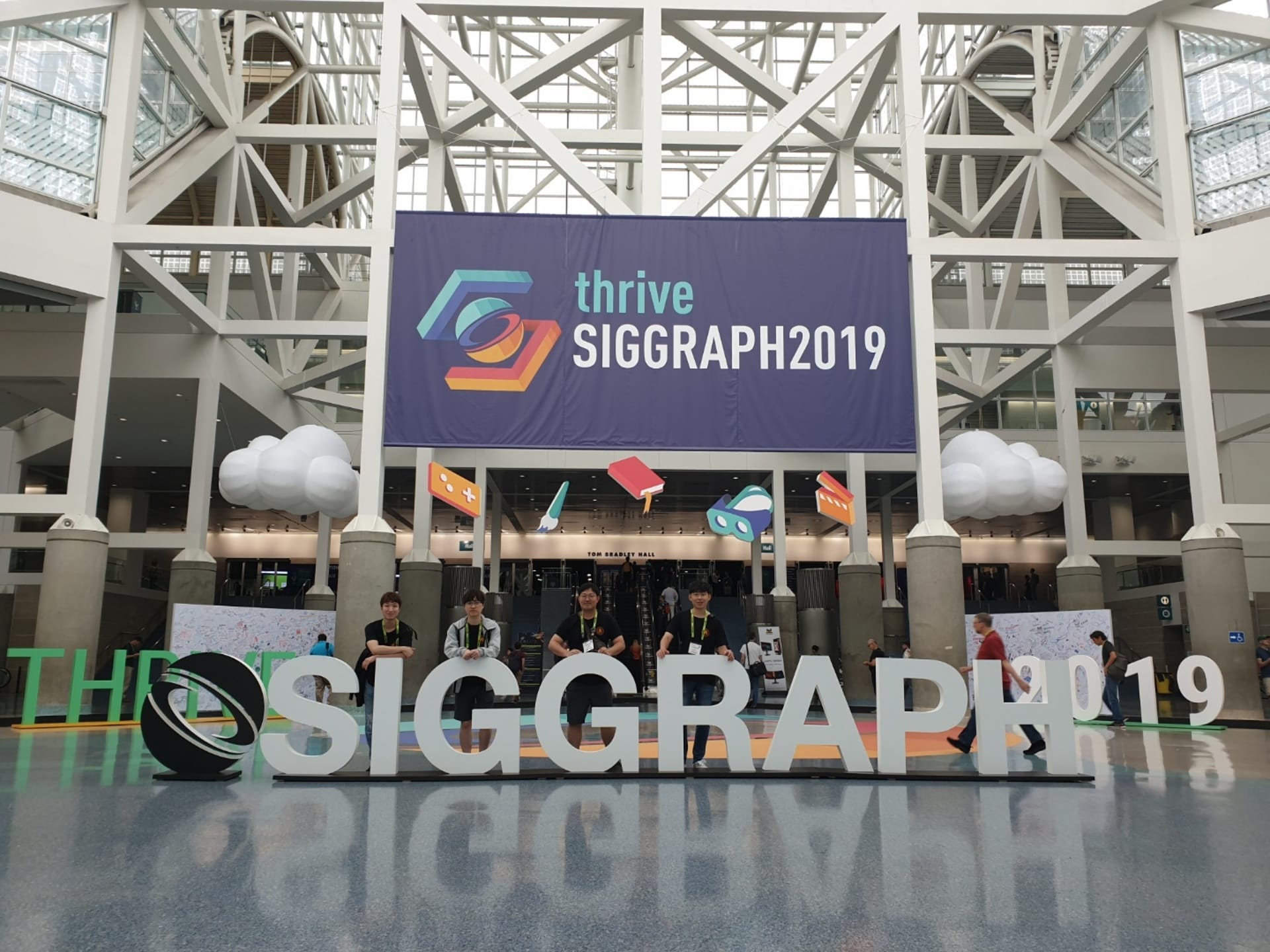 What's the most important factor for the success of students in the VFX world?
Sujin Lim: Technical know-how is very important — but not as important as personality. For movie productions using VFX techniques, the workforce can range from a few dozen to hundreds. A movie is a harmony created by many people collaborating with one purpose — and it's the same in the VFX field. Teamwork and collaboration are indispensable. And communication for teamwork is also important.
Through film, audiences laugh, cry, feel angry and be happy. I think artists who participate in productions are also very important to help convey those feelings well.
Tool-up your classrooms with V-Ray
Discover how Chaos Group can equip students for amazing careers