Up up and away: Embraer uses Chaos Scans along with V-Ray Collection to create impressive renders of business jets in 3ds Max. Dive into their process.

When you dream, dream big. Sometimes, that is all it takes to succeed. Embraer's dream from the very beginning was to place Brazil at the forefront of the aviation industry. Today, the company is stretching the limits of technology to design and engineer the best in commercial, executive aviation, defense, and security.
To present their work to clients, they rely on V-Ray for 3ds Max among a myriad of other tools. Keep reading to learn more about Embraer's workflow within the Chaos ecosystem, their active role in sustainability, and check out some of their breathtaking projects.
In what business cases do you use CGI and what benefits have you seen by adopting it?
CGI is essential in many processes here at Embraer. The in-house rendering team plays an important role in customer sales, marketing campaigns, product development, and dreaming with our conceptual creations. Having our own CGI team has brought many great benefits to the company, such as keeping intellectual properties confidential and enhancing the customer experience with accurate and quick delivery of renders.
Embraer has a wide range of aircraft. Do you follow the same design process for each one? Or do you take a unique approach for each type of aircraft?
Our process is the same for each platform as we have to pay the highest attention to detail in our products. If we were to take any shortcuts, it would be quite evident when they are compared side by side.
Do you render both exterior and interior scenes?
When we provide our renderings to the customer, the majority of the time they want to see the exterior of the business jet first and then we jump right into the interior. In the end, we always provide a complete package with exterior and interior renders.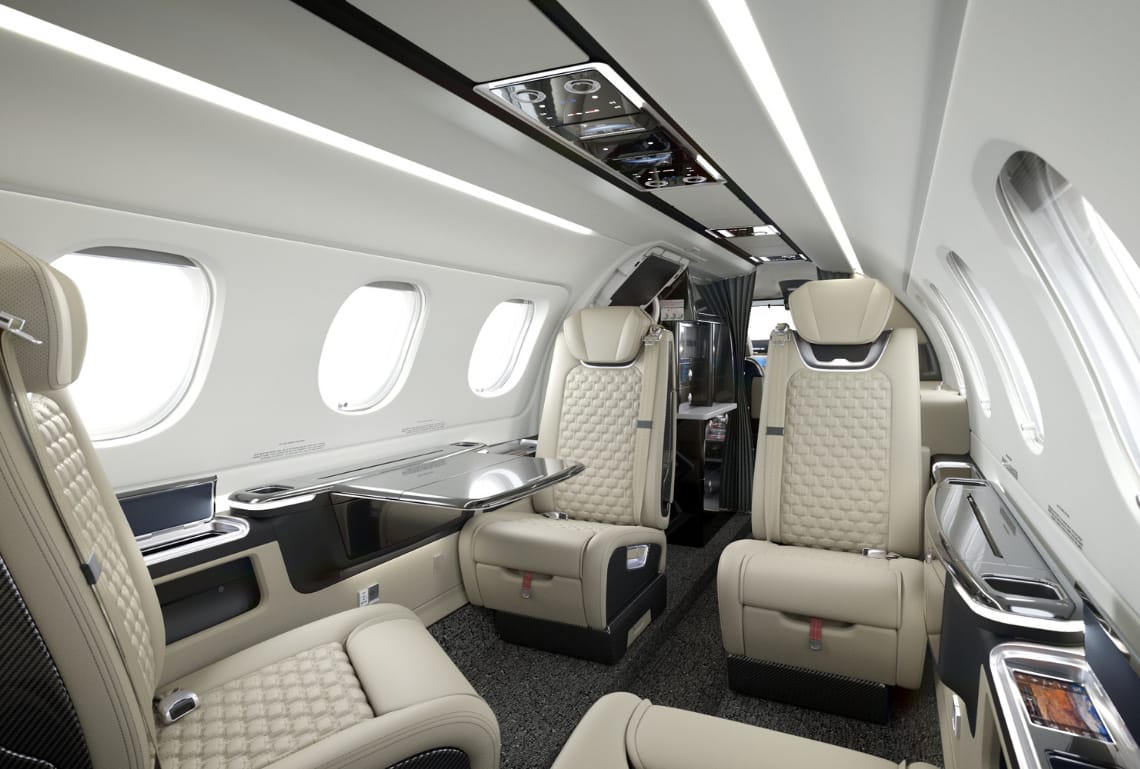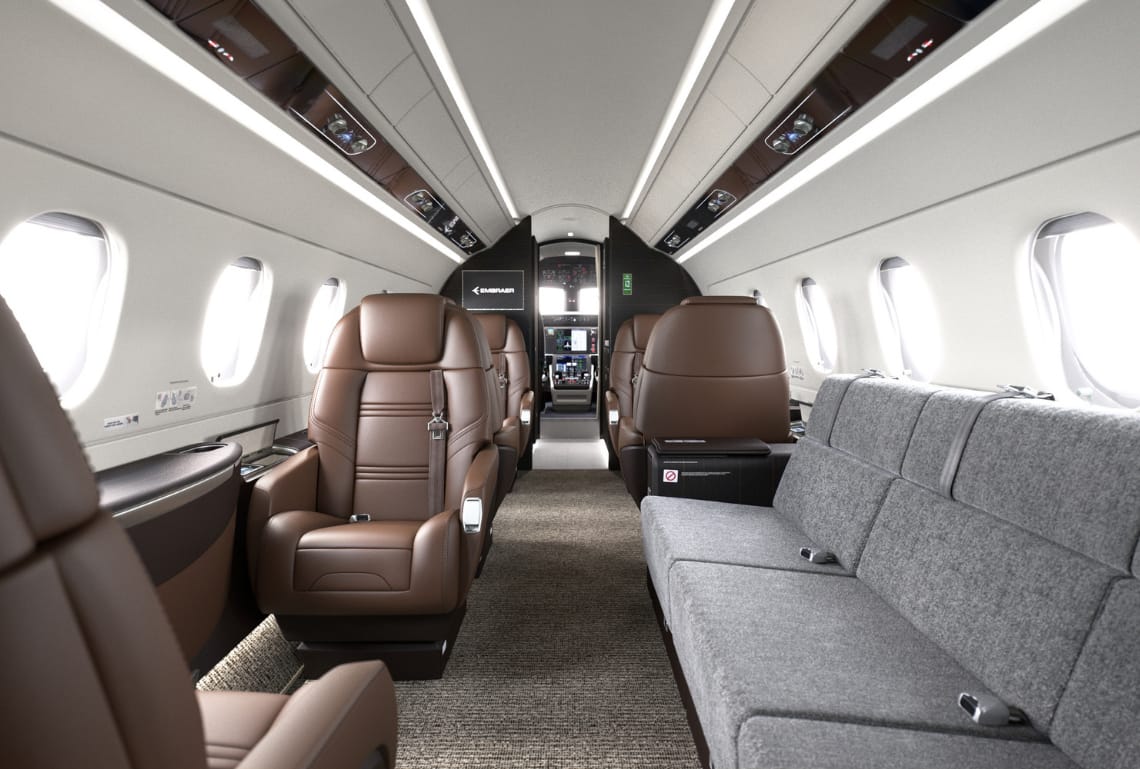 What tools do you use to do your visualizations in your workflow?
We use 3ds Max, V-Ray Collection, Zbrush, Nuke, and Photoshop in our 3D workflow. 3ds Max does the heavy lifting with Zbrush supporting our soft goods modeling, such as seat inserts, blankets, and pillows. For our compositing workflow, we use Nuke. Cryptomatte support has been fantastic in allowing us to adjust any and every material in the scene. Sometimes we want to do a bit more touching up so we utilize Photoshop.
You've recently taken advantage of shifting to V-Ray Collection. What creative doors has the license opened for your team?
Being able to simulate smoke, fire, and water with Chaos Phoenix, while using Chaos Scans for interiors and exteriors, gives us the assurance we can accomplish any project. We relied on V-Ray Collection to create a project we call "Hollywood on Fire". This is a futuristic concept piece that shows how Embraer will build autonomous Fyr-Flies that will help firefighters reach hard-to-access or inaccessible areas. We utilized scans for the car paints, Cosmos assets for the people, and Phoenix to sim the smoke—all coupled behind the power of V-Ray.
V-Ray Collection has helped us bridge the gap in our creativity by providing the tools we need when we need them.

Gerardo Capote, Lead 3D Artist, Embraer
Can you walk us through a project of yours that shows your workflow in Chaos Scans?
We get customers that come in and want to customize their aircraft interior and exterior on a daily basis. The customer sits with our world-class designers and determines what colors they would like. Some go down the sporty route, others prefer elegant and classy — and sometimes they want a mix of both. When the customer and designer come to a conclusion on what they feel will look best, the project heads to the 3D team.
We have three 3D artists and we rotate the rendering requests based on each other's workload. The designer will provide the artist with material samples and color boards, which specify which material goes where on the aircraft. The 3D artist starts with our standard 3D interior, specific to the platform of aircraft needed to build out the beautiful interior for the customer. The artist will then determine if we have the materials in our library. If we do not, the first stop is Chaos Scans!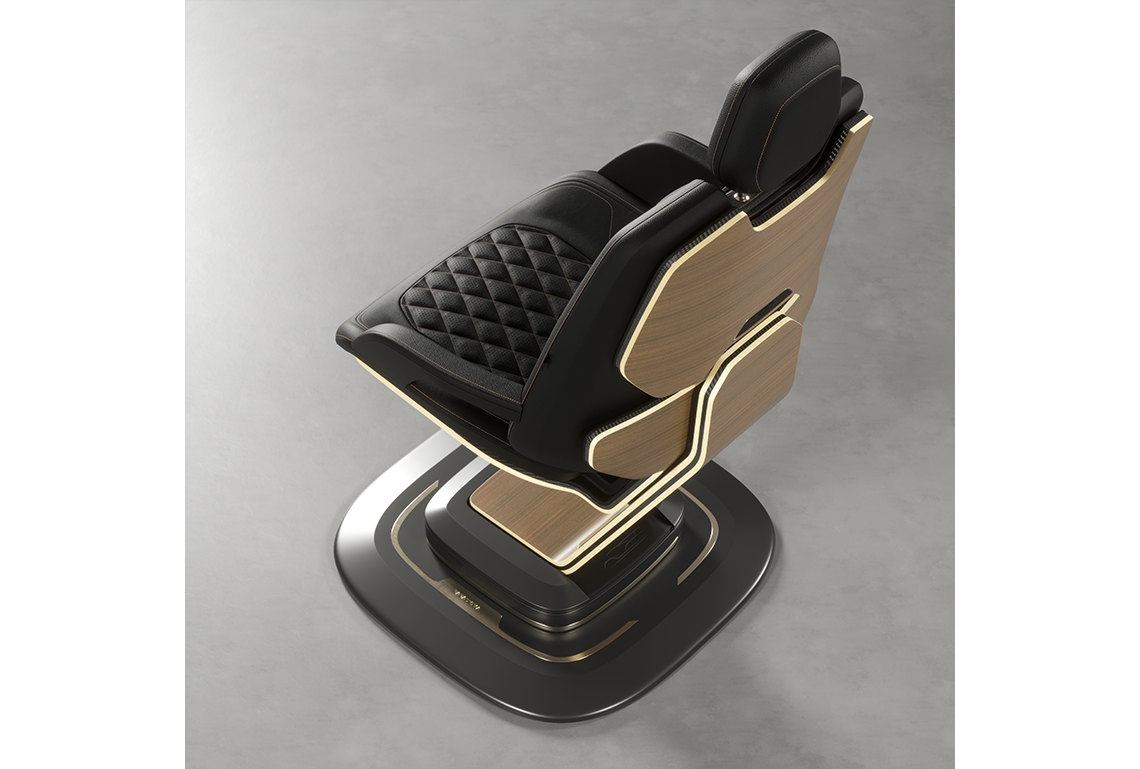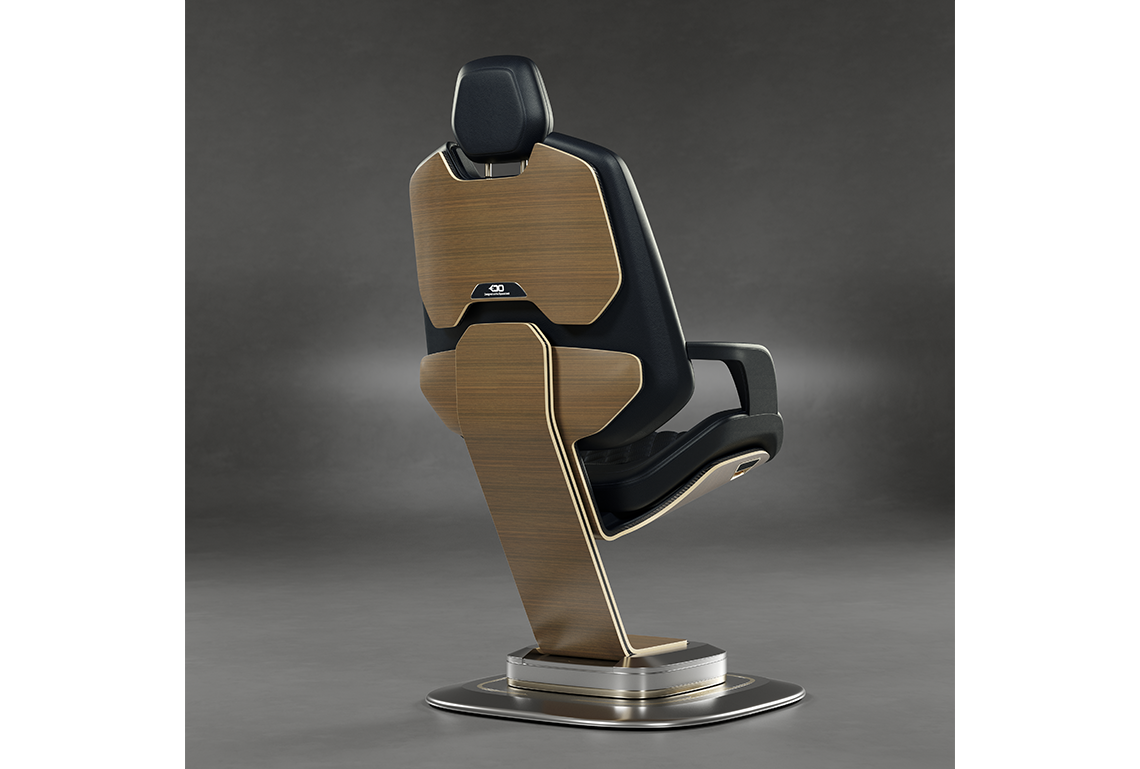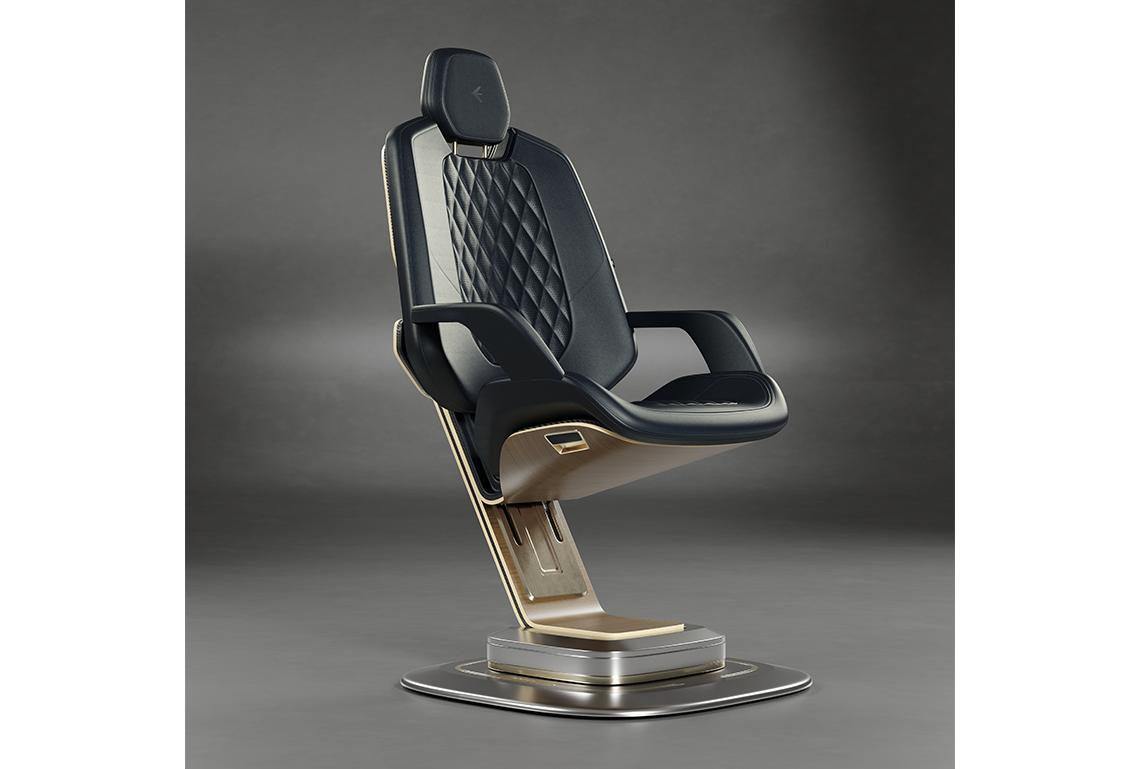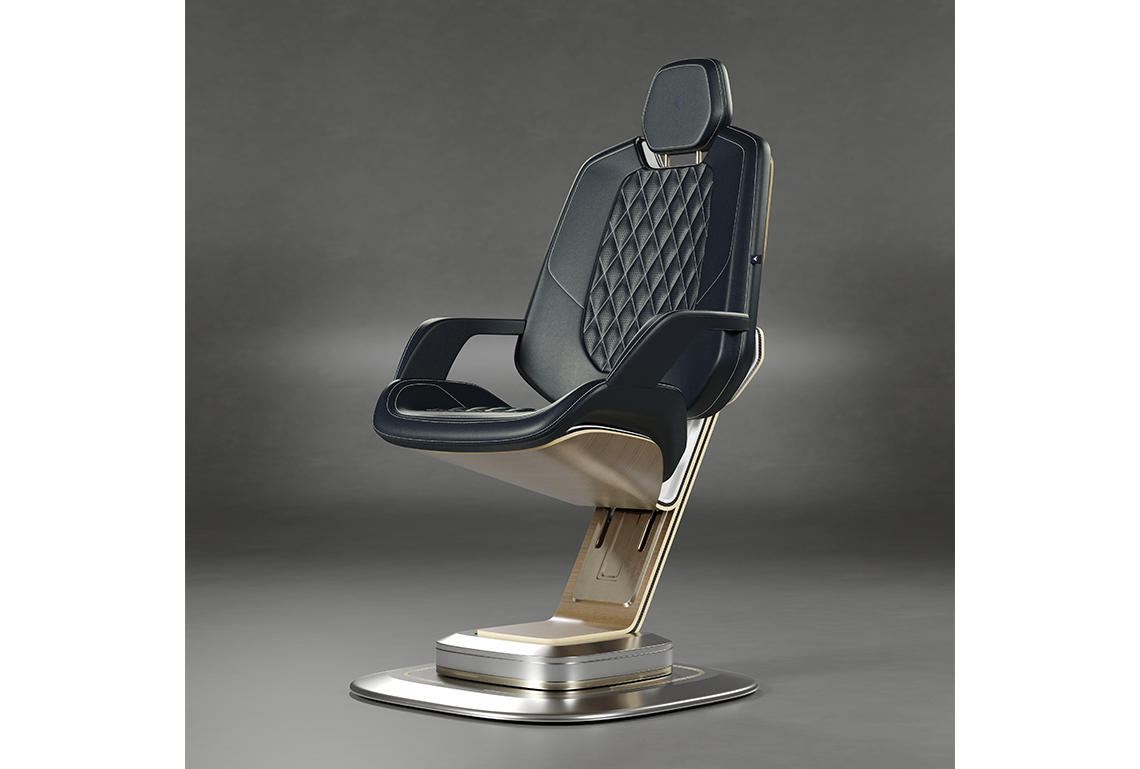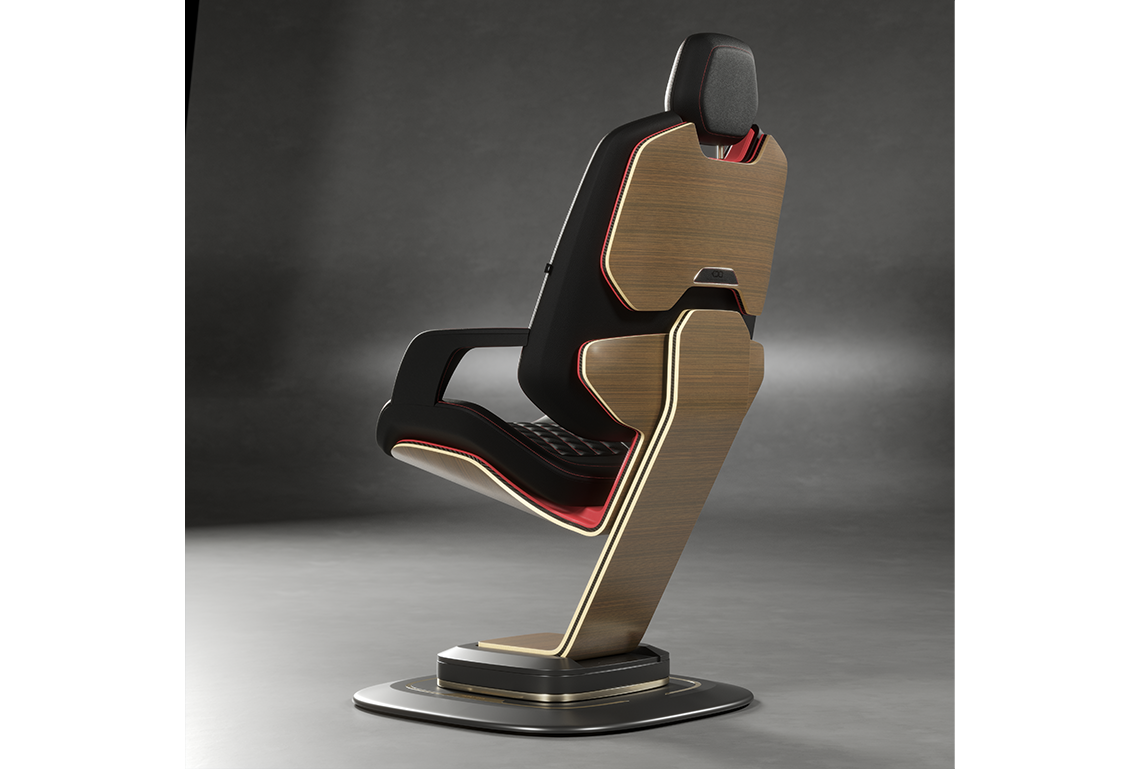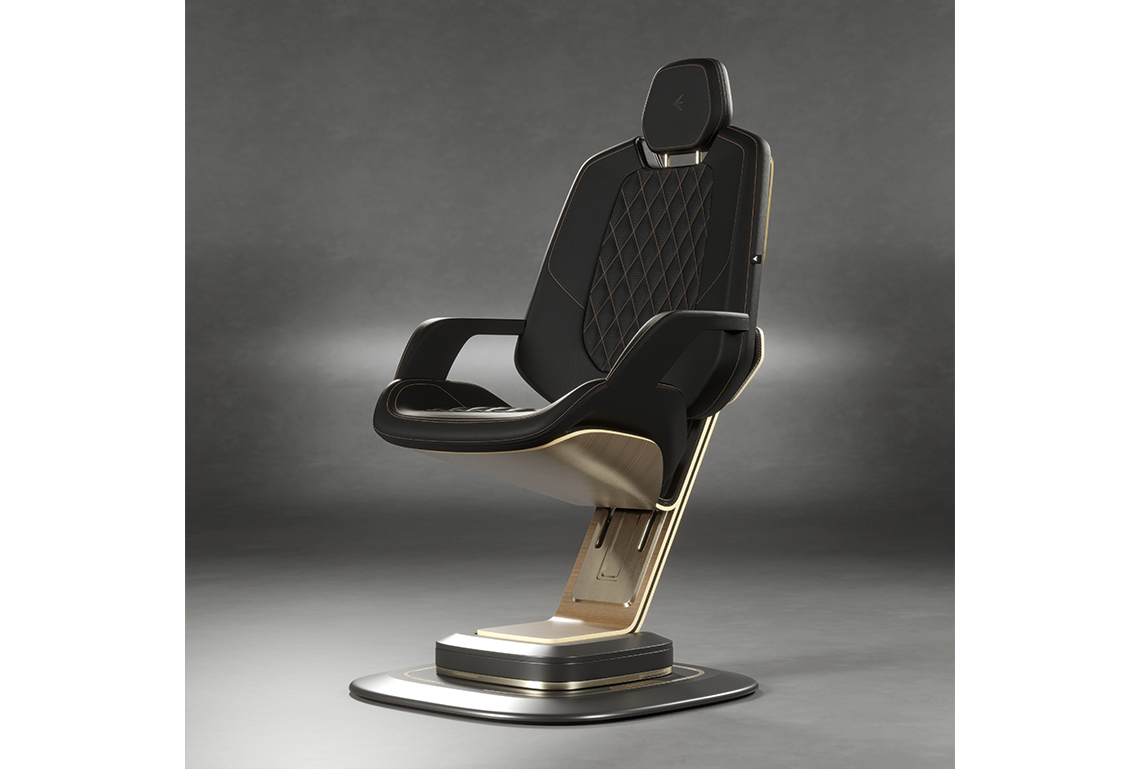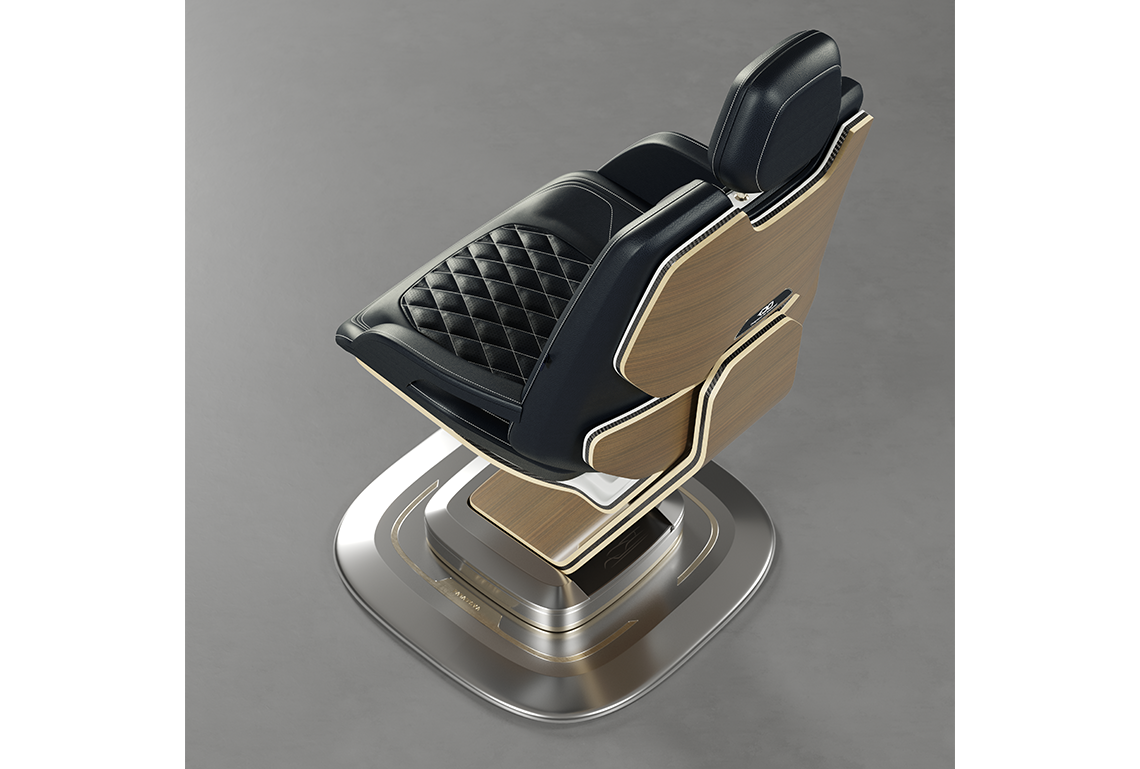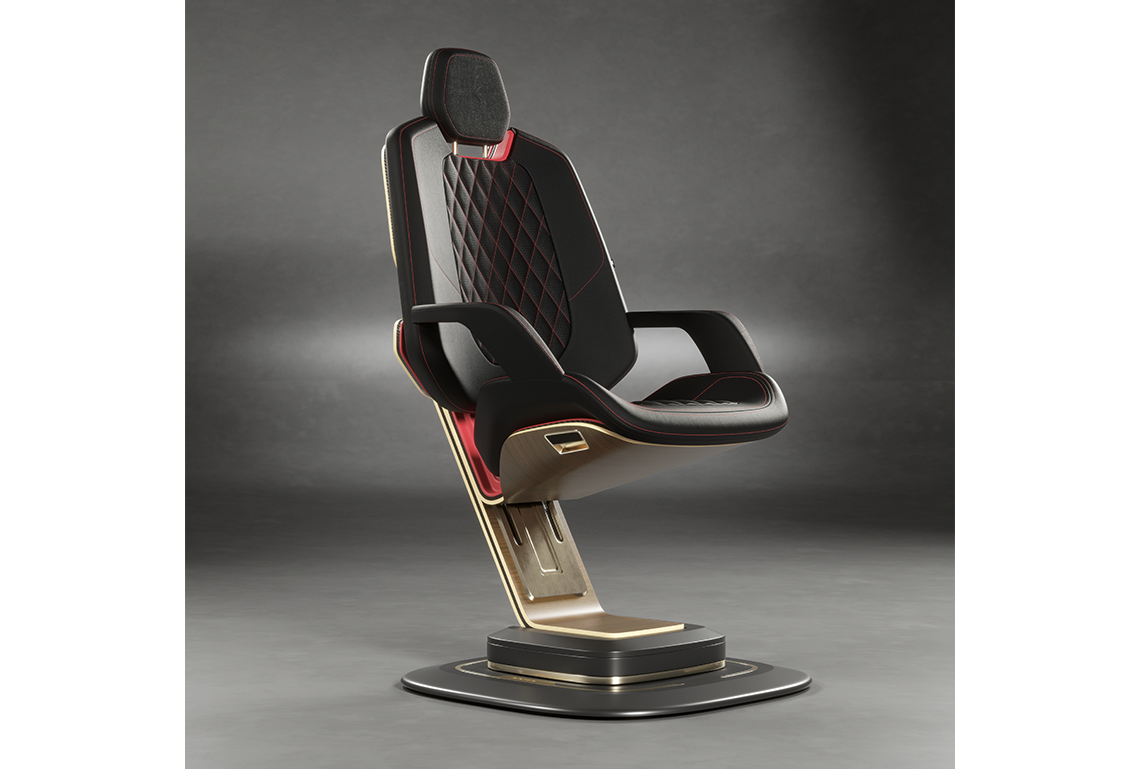 Once all of the scans are applied, and our interior matches the color board, we render. We have a pretty standard neutral interior lighting rig that works well in showcasing accurate colors and texture definition, but that is also appealing to the audience. For final color grading, we utilize filmic tone mapping in the VFB and then use Nuke with Cryptomattes for our final composite.
What do you like most about Scans and why?
We enjoy Scans because of its flexibility and the library that is offered.
We have been able to build our library with Scans based on what the customer uses most often. The ability to tweak the overall color of the material has been beneficial and lets us make quick changes on the fly.

Carl Bevell, Senior 3D Artist, Embraer
In turn, we can take one neutral leather scan and make hundreds of various color tones. Prior to Scans, we would take leather samples from the suppliers, scan them, tile them, then create normal, specular, and displacement maps. Some of our models are from Catia because of this and we use triplanar mapping to help out with our UV process. It's a nice feature that triplanar mapping is built within the scan. Scans have really sped up this process.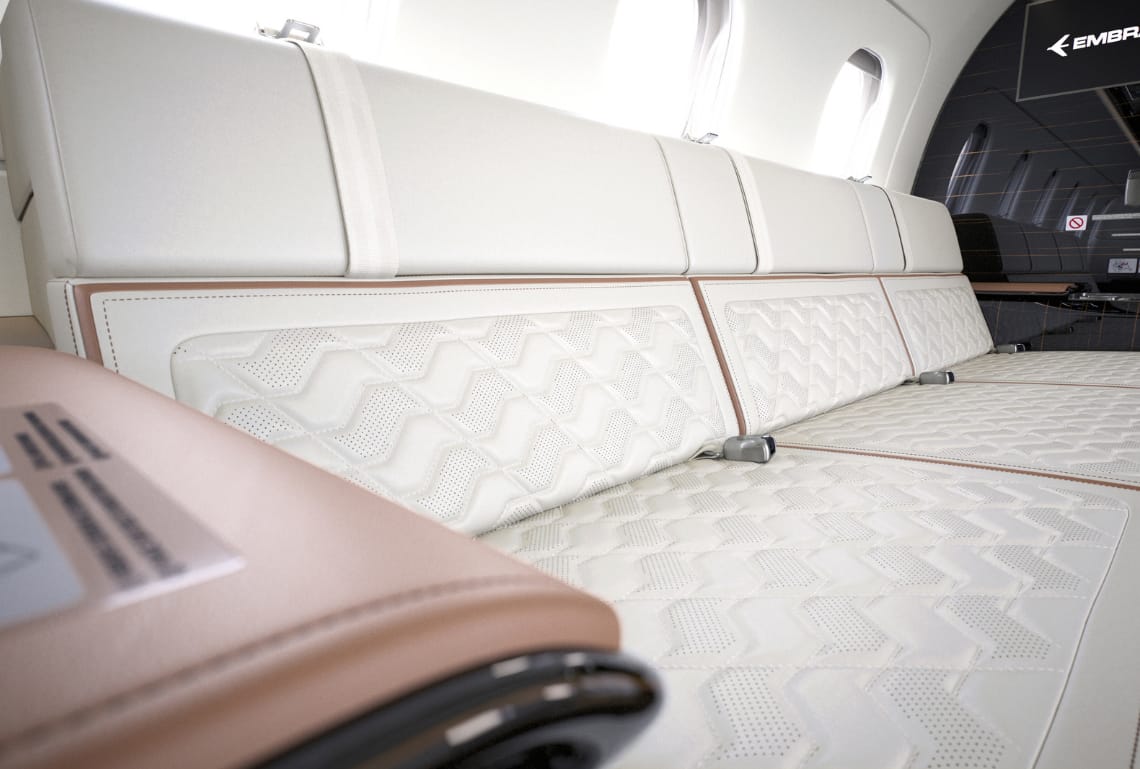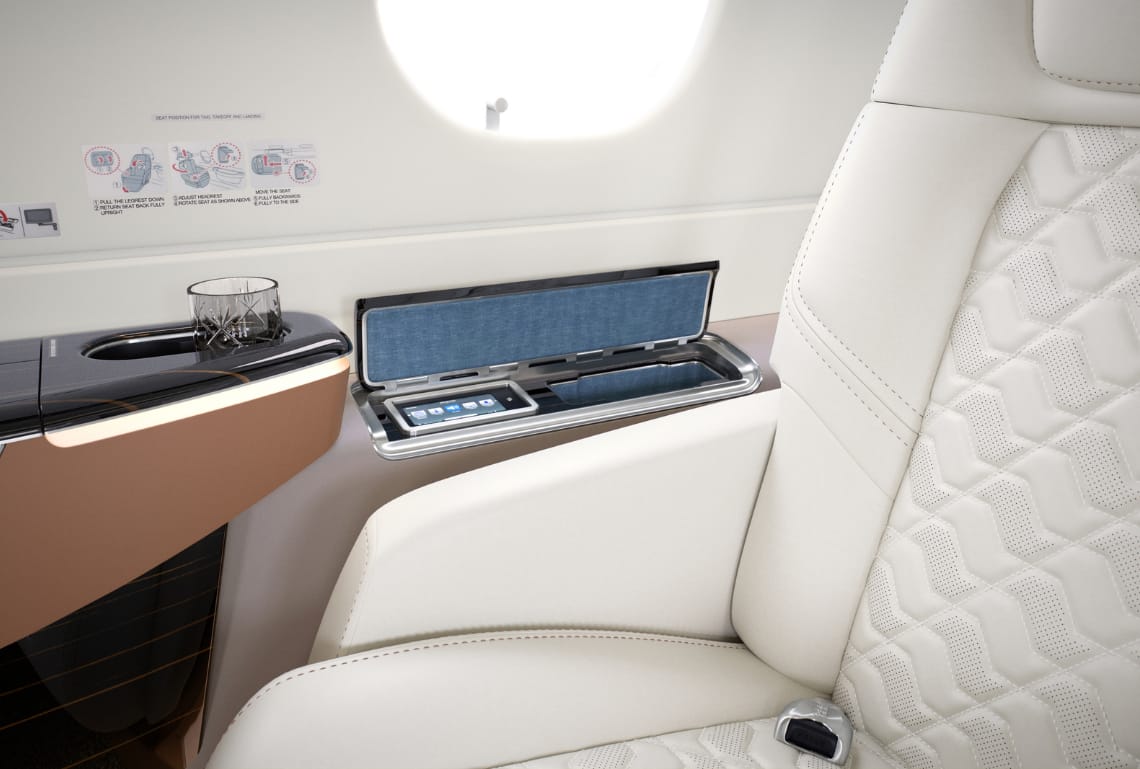 How important is technical accuracy when rendering aircraft scenes? What steps do you take to ensure it?
Technical accuracy is very important for us because our clients are buying multimillion-dollar aircraft. When a customer comes in and specifies their aircraft with a custom interior, they are leaving it in our hands to bring their vision to life. When we present the final render package of their interior, they are expecting this to match the final product when they take delivery of their aircraft.
We leverage Chaos Scans because we know that the scans have been calibrated, are to scale, and are an accurate representation of the leathers we use.

Spencer Fitch, Senior 3D Artist, Embraer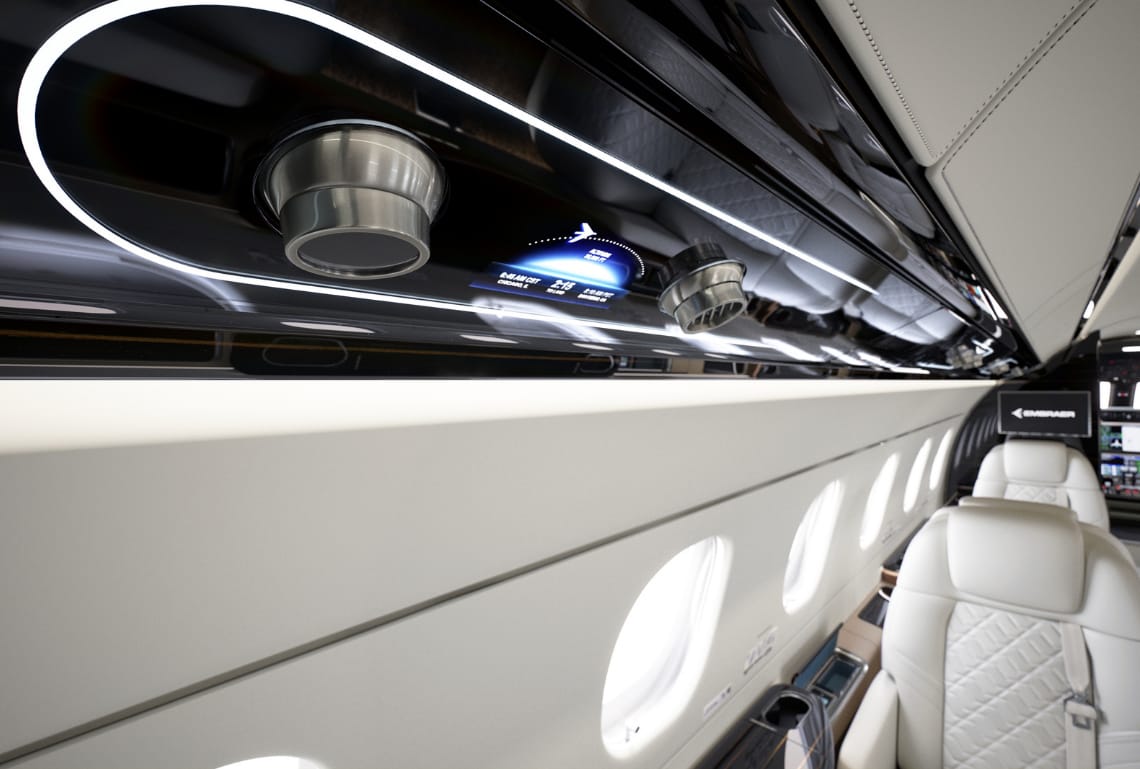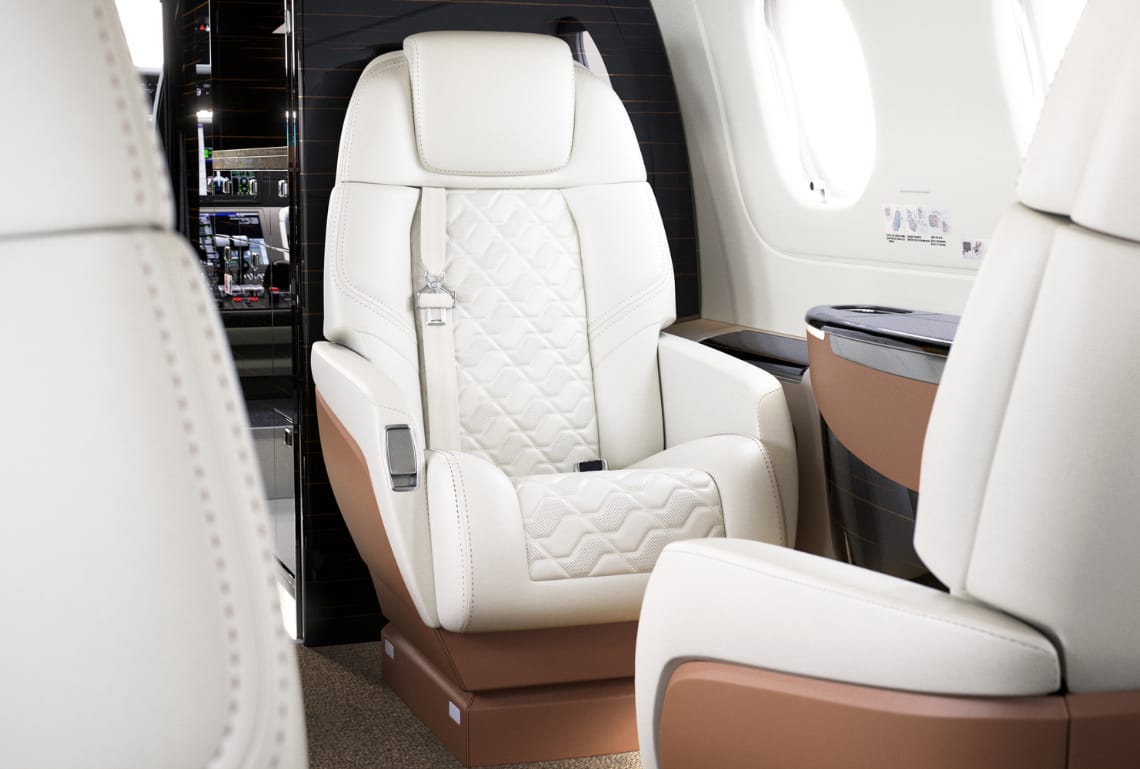 Which one of these is a photo?

The Tiger Eye interior is a testament to the accuracy we have been able to achieve while leveraging Chaos Scans. One image is a render, the other is a photo. Most can't tell which is which and we pride ourselves on that.
Light Mix must be an important tool when it comes to rendering planes in flight. What settings do you find most useful?
Light Mix has proven to be very useful in our workflow. Having the ability to drastically alter the mood of the aircraft by adjusting the light's colors and intensity.
In extreme cases, we are able to turn a day render into a beautiful night shot. With this process being done post-rendering, Light Mix has opened up a whole new world of creativity without having to re-light or re-render the images.

Gerardo Capote, Lead 3D Artist, Embraer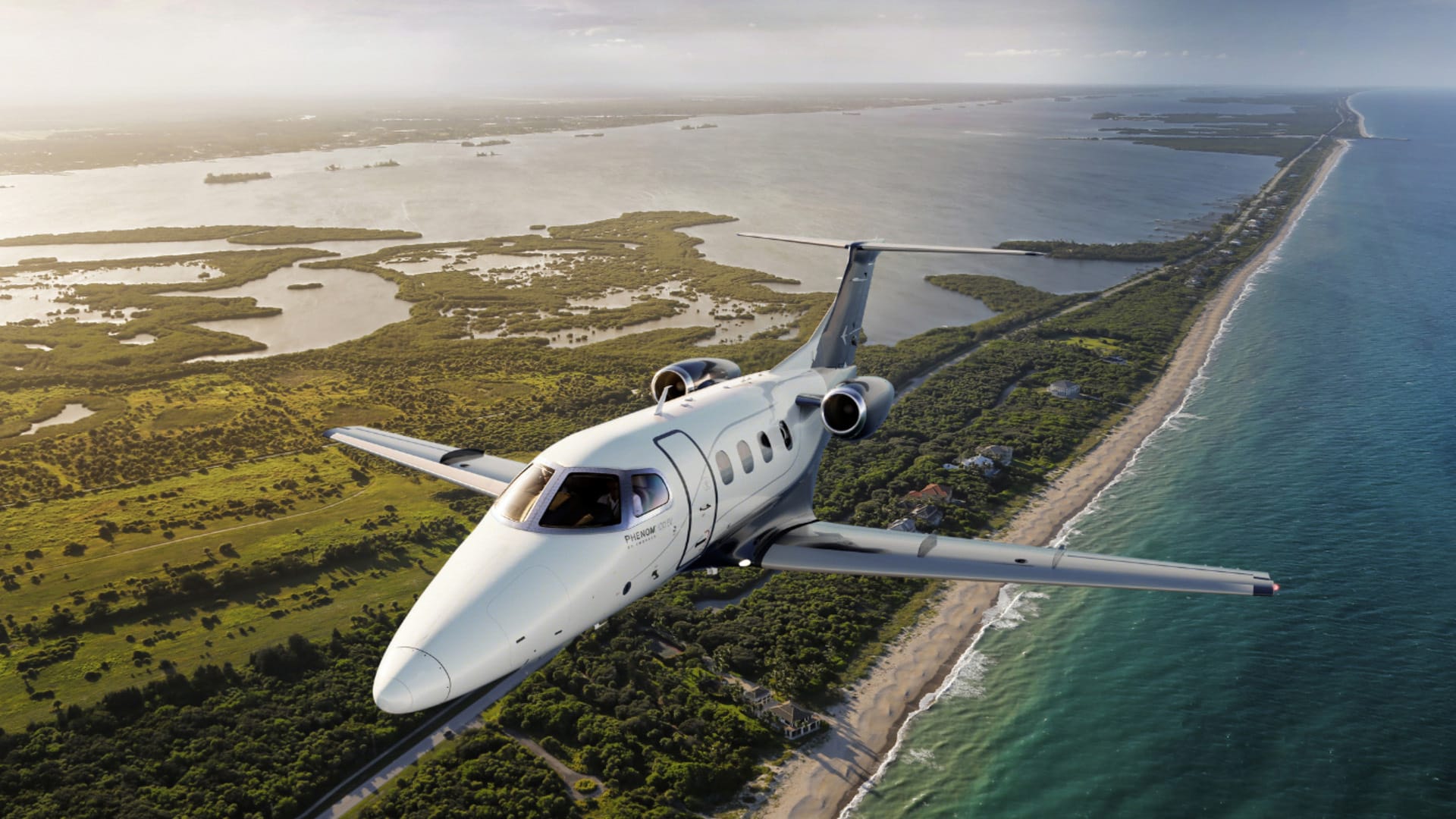 Sustainability has become a priority for Embraer. How do you communicate your visions and commitments visually? Can you share a recent example of a campaign you are proud of?
Sustainability is a staple of our business model and, as a company, we plan to become carbon-neutral by 2040. We aren't stopping there though. We believe we can make our interiors sustainable as well. Conventional leather is heavily criticized for the environmental impact of the tanning process.
Currently, we are working on creating a sustainable elements interior collection to showcase interiors that are beautiful, functional, and sustainable. The images will showcase materials with a full sustainable outlook — plant-based leathers, vegetable oil-based veneers, metals, and plating from other recycled aircraft. These four interiors are based on the four elements: water, earth, wind, and fire.
What future projects are you excited about?
We are currently working on an important project for the International Yacht and Aviation Awards. This prestigious award showcases the best in design from the luxury yacht and aviation industries from across the globe. This design-focused event happens only once a year with the sole intention of focusing on the essential design elements of both the yacht and aviation sectors. This year we are submitting a conceptual P600 Veri Peri interior. We are very proud of how they turned out.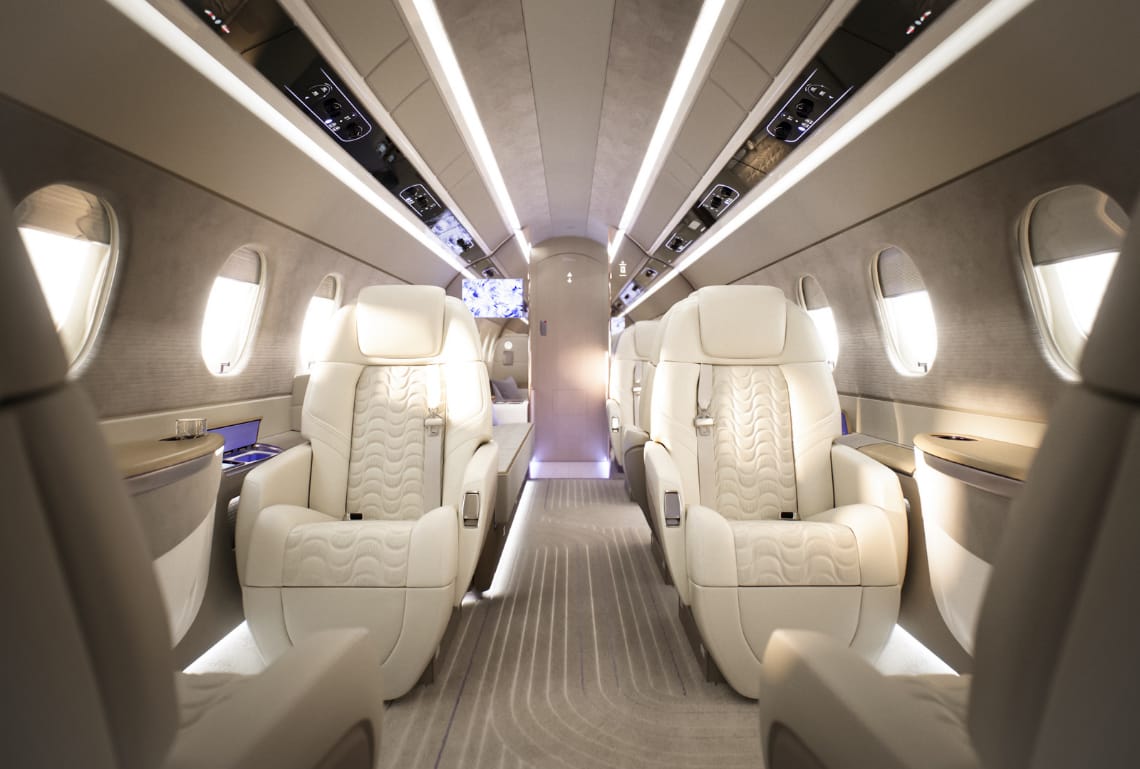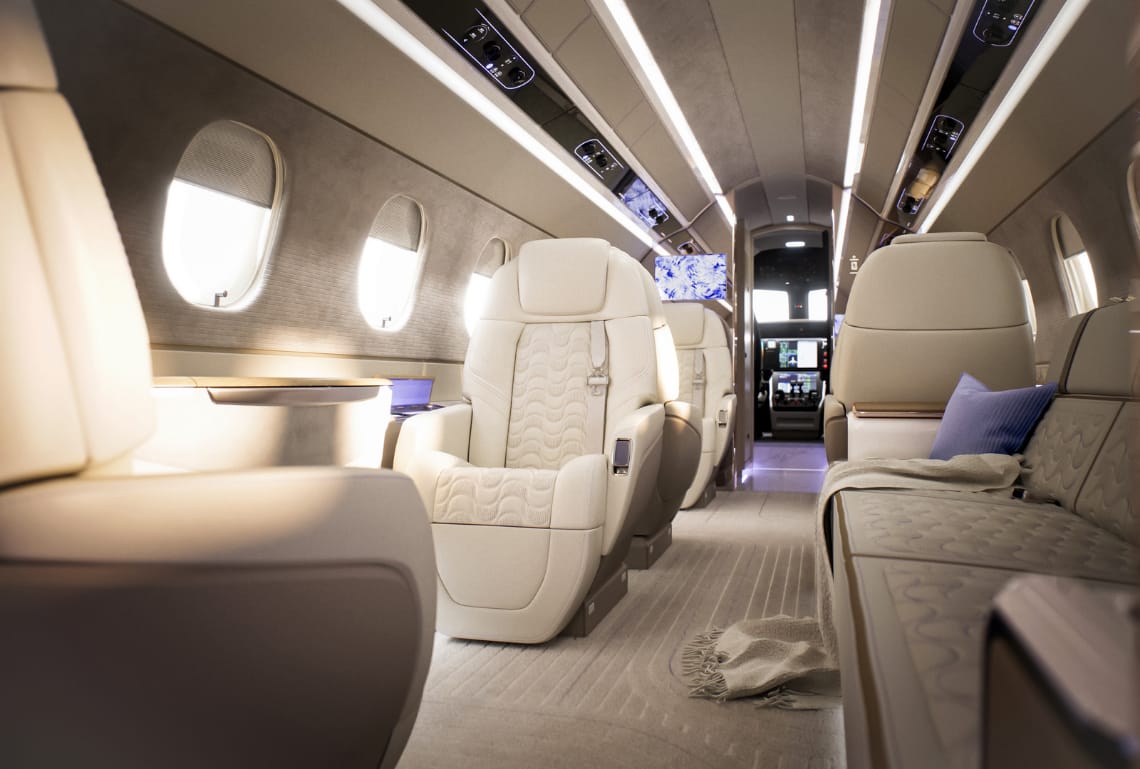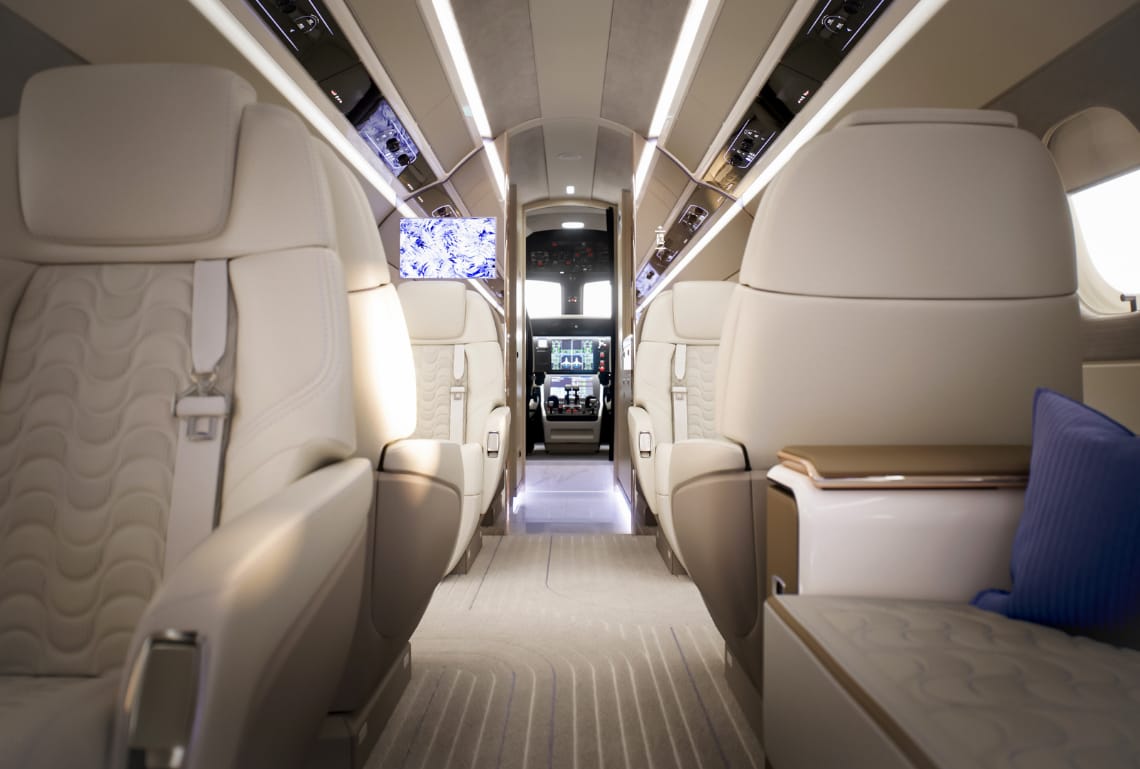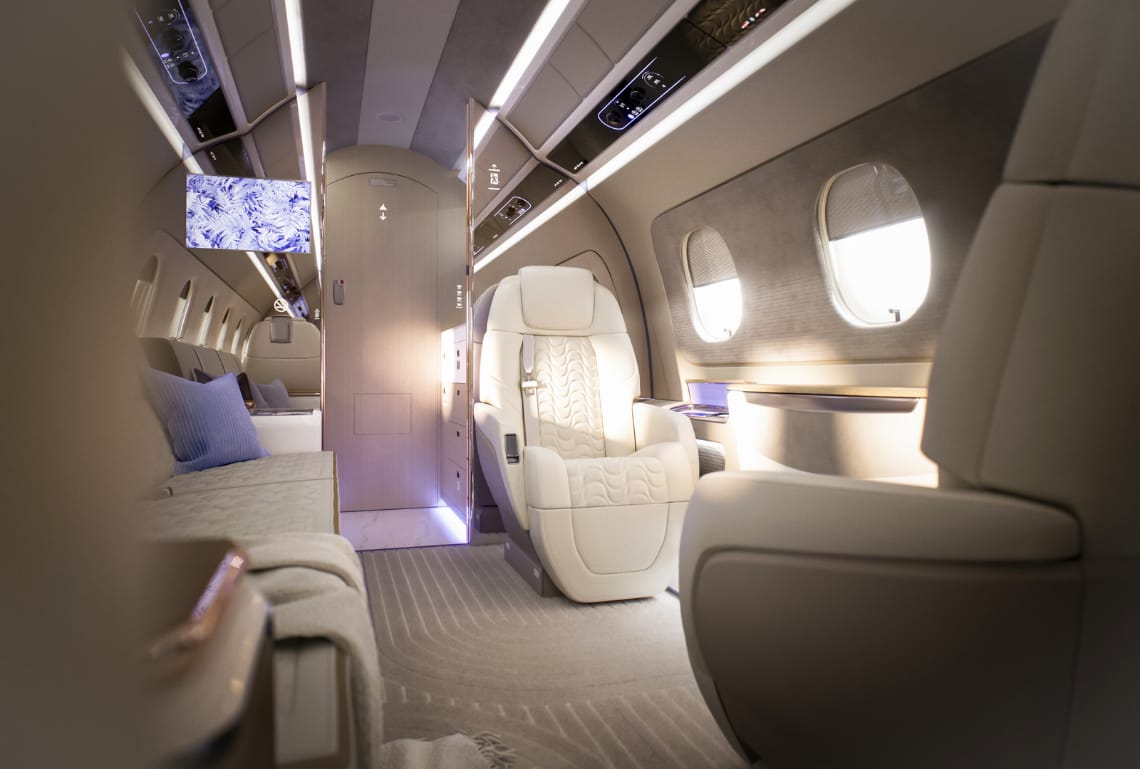 All the tools you need at your fingertips.
Try V-Ray Collection free for 30 days.