Gnomon student Weiyo Sha blew us away with his explosive animation of an old house. Here's how he used V-Ray and Phoenix FD as his weapons of CG destruction.
It's hard to believe the work featured on this page was created by students. But, Weiyo Sha is clearly destined for greatness. His Welta Perfekta Camera 1934 is a convincing digital recreation of a rare vintage camera, complete with rust spots, worn leather and peeling paint. And in his The Beginning of the End, an explosion rips through an aged rambling country abode.
Both projects were created as part of his course at Gnomon School, where Weiyo is currently setting up his career as an FX artist. We spoke to him about how he created his retro works with V-Ray for Maya, his aspirations for the future and what it's like to study at Gnomon.
How did you get into VFX, and what are your career goals?
As a child, I was fascinated by believable living dinosaurs on the big screen. I love watching behind-the-scenes documentaries; I used to buy movies on DVD so I could watch clips and understand how the visual effects were made.
Inspired by this, I taught myself visual effects via tutorials from After Effects specialist Video Copilot and even joined the art department of a few films in Taiwan. However, I came to realize that I lacked knowledge in 3D, so I took a leap and decided to go to Gnomon in Los Angeles to pursue my 3D education. My goal is to work at top visual effects studios on feature films or animations. Hopefully, I'll create my own films one day!
Had you used V-Ray before you went to Gnomon?
I had heard a lot about V-Ray prior to Gnomon but I didn't have any experience with it. It was the first render engine I used when I got into 3D lighting and rendering at Gnomon. I like how V-Ray can easily render out simulations from Phoenix FD, and it's straightforward and intuitive which keeps the workflow smooth.
What did you use for reference for Welta Perfekta Camera 1934?
I found real photos on eBay and Yahoo auctions. They were great references for texturing and shading as they were old and rusty, and the cameras were well-preserved because the owners wanted to sell them. I also found some videos on YouTube which demonstrated the mechanism and structure of the camera so I understood how it worked, which helped when I modeled it.
Why did you make the jump from still life to effects for The Beginning of the End?
I've always found motion pictures more interesting and exciting. When I see beautiful 3D images I try to imagine how things would move in a shot and I find dynamic effects to be the most satisfying type of motion. Finishing one hero dynamic shot was always on my to-do list during my time at Gnomon.
As for how Gnomon school constructs the curriculum for students, no matter which specialty we choose, we all have to learn the knowledge and skills for modeling, texturing and shading, lighting, rendering, and compositing. Now, as I am more focused on dynamic effects, this project idea just came into my mind.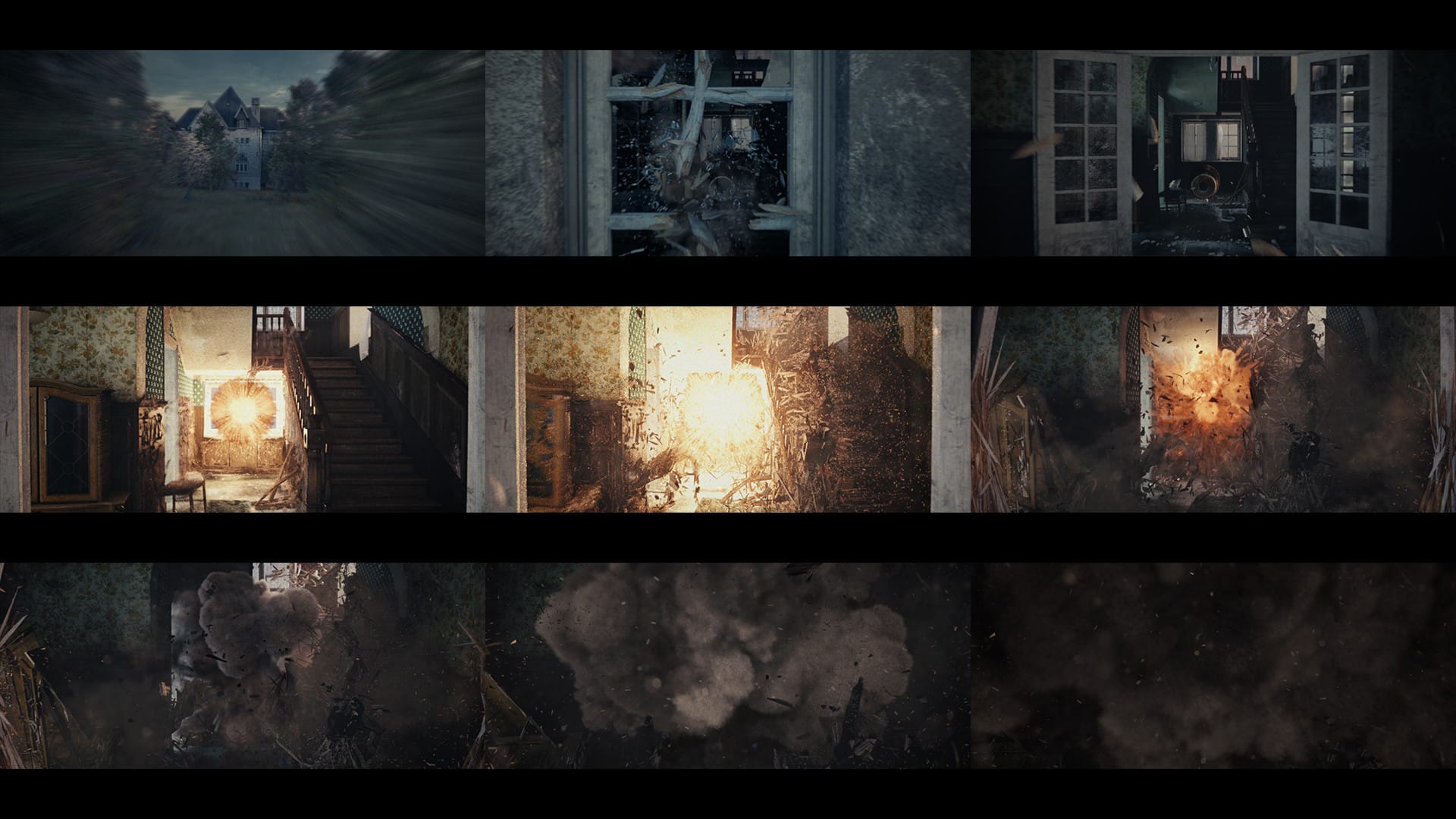 You worked pretty much alone for The Beginning of the End, apart from the interior which was made by Mido Lai. Are Gnomon students encouraged to collaborate with one another?
It totally depends on the students and the classes. For some classes, students are required to work together. But for most, students are free to work individually or collaboratively. I think it is always a good thing to collaborate and it gives you more time to focus on your field. It's a win-win situation.
And how did Mido feel about you blowing up his work!?
Mido was more excited than me when he found out what was going to happen to the scene! He told me if he knew that I was going to blow up the house, he would have made the scene even bigger and more complex. I rejected this idea because, at the time, it was already very complex for me!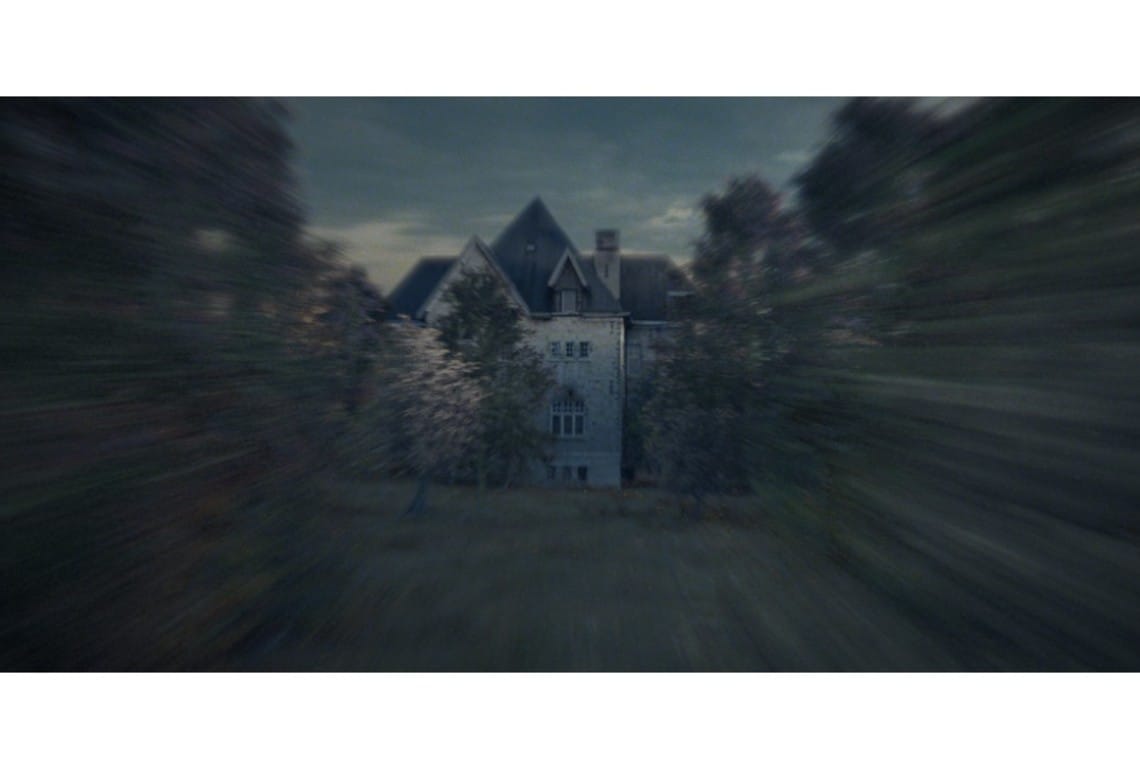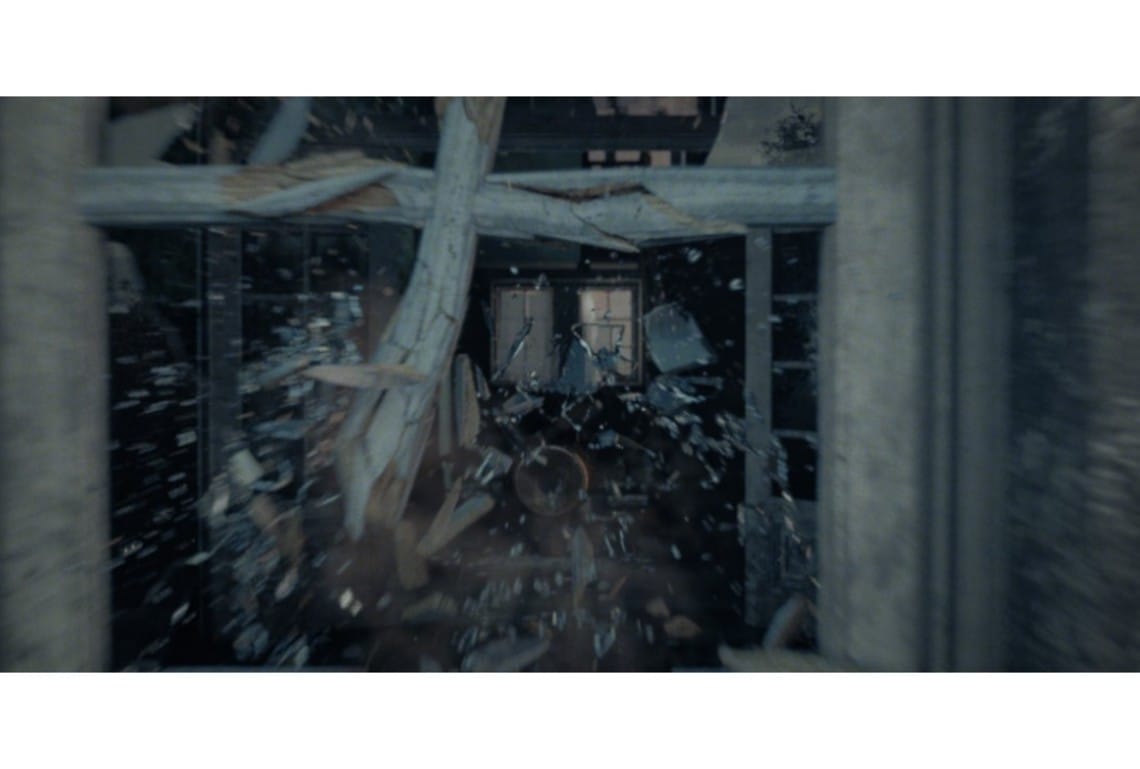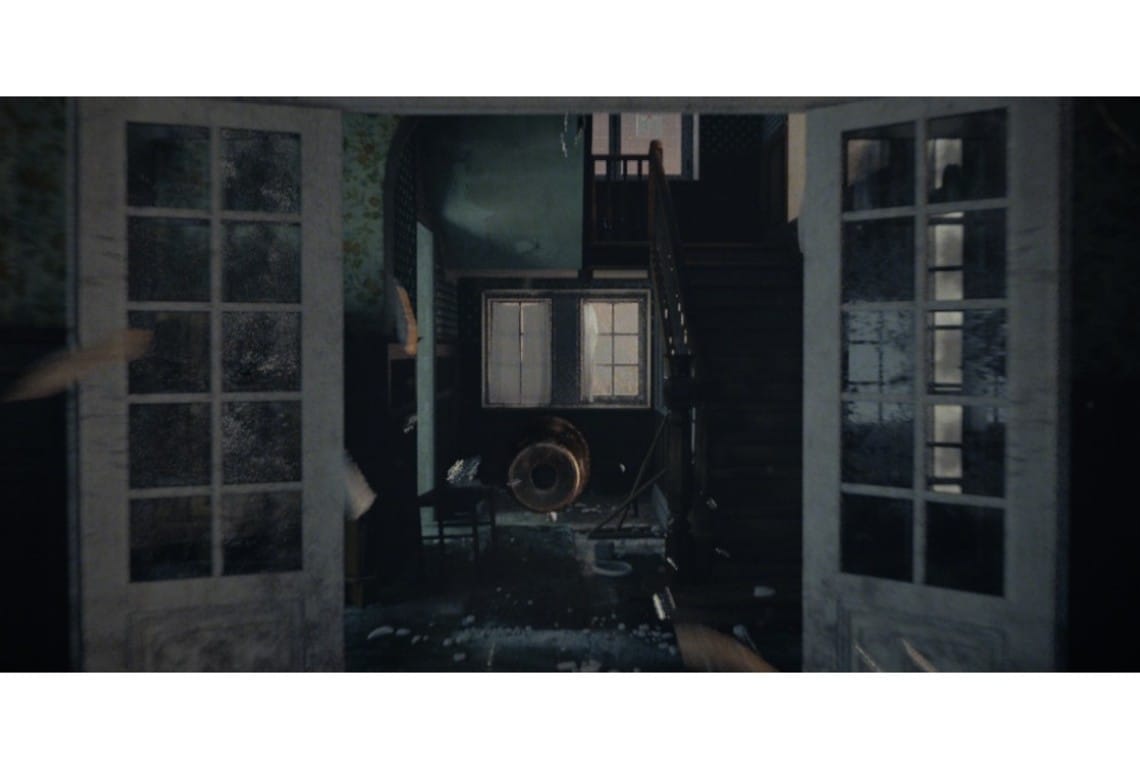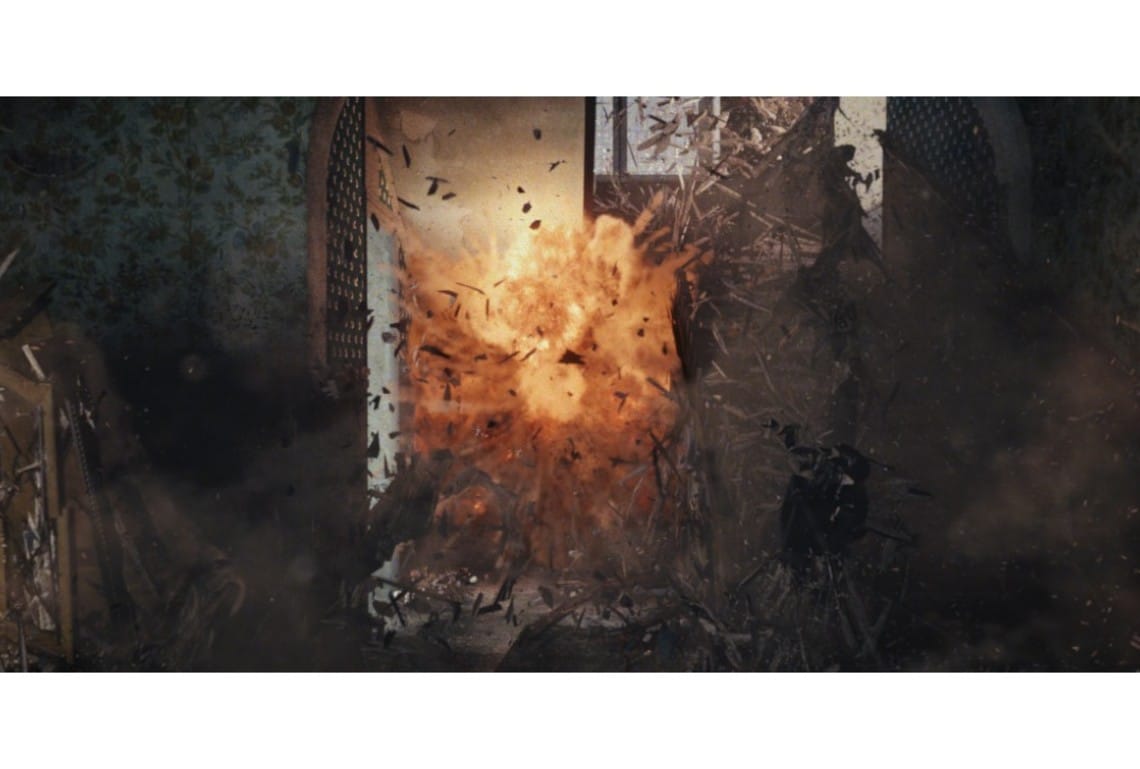 Were there any specific V-Ray settings you used on The Beginning of the End?
I used V-Ray Proxy for the tree and grass assets from SpeedTree, and this made the scene file small and easy to work with. With V-Ray Object Properties, I had more control when dealing with scene assets in separate render layers. For this project, I also used Light Select in the render elements to render out my lights individually. As with other render elements, this gave me a wide range of flexibility when I composited the shots in post-production.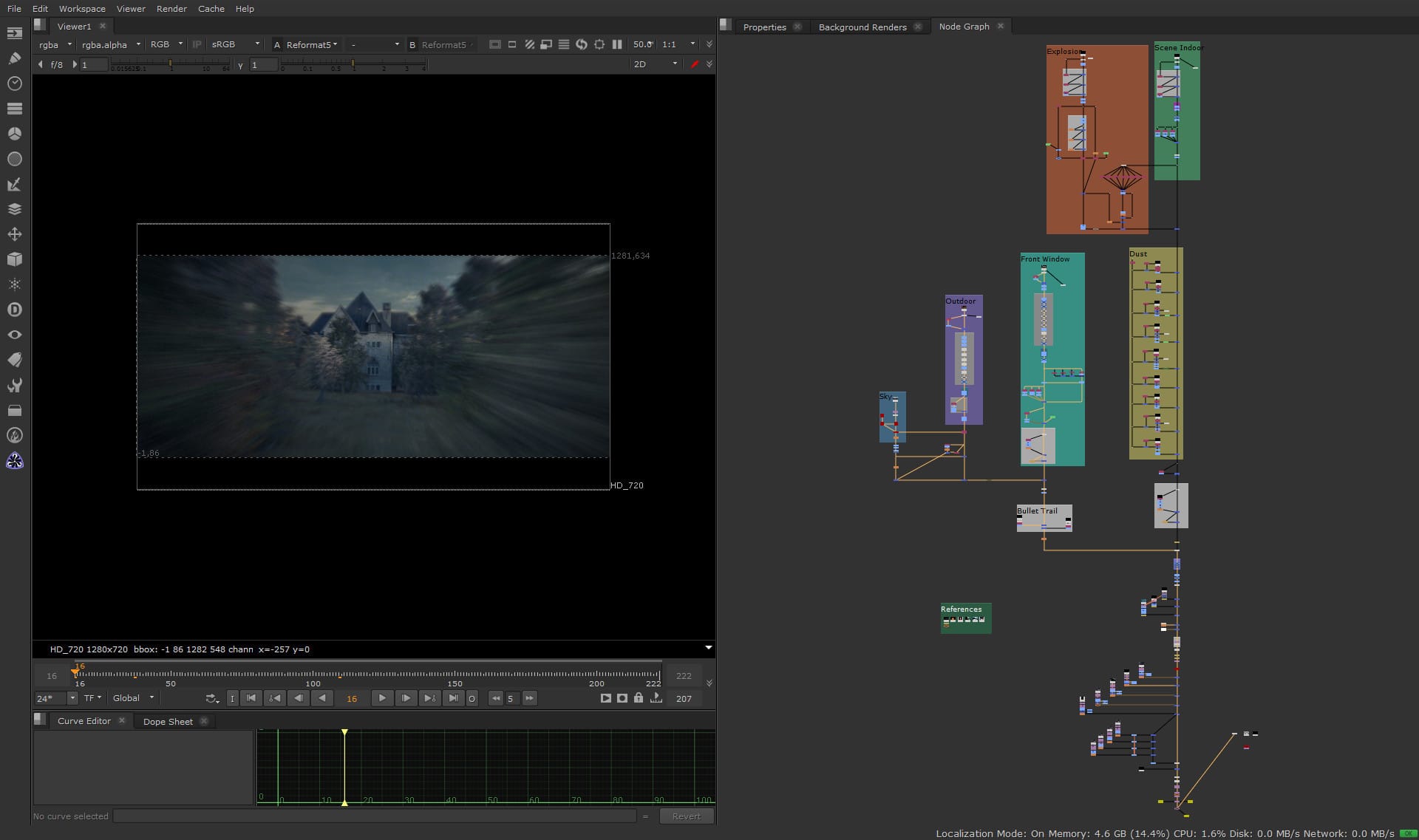 How did you achieve the bullet time effect?
Re-timing everything in the scene to achieve the slow-motion effect was the biggest challenge on the project. I had to maintain the relative consistency of speed between all the fragments and the explosion itself or the impact of the explosion would be lost.
To achieve this effect, I set up the speed of the explosion with the Time Bend Controls and Resimulation feature in Phoenix FD. After I got the explosion speed right, I extracted the alembic caches from the fracture simulation and re-timed all the fragments and debris. It took me a while to get the speed right but I think I achieved a convincing result.
Was this your first time using Phoenix FD? How did you find its learning curve?
To be honest, I thought it would be hard to pick up. I was pleasantly surprised to find it was pretty intuitive because I could get solid results out of the presets on the shelf. In addition, learning more about Phoenix FD through the documentation on the Chaos Group website helped a lot.
What are you doing next?
I am working on disintegration FX and large-scale bubble FX with a diving vehicle for my new reel.
For more mindblowing work from talented Gnomon students and recent graduates, be sure to check out Gnomon's Best of Term.