Dive into the captivating work of 3D artist Deepak Jain, created using V-Ray for 3ds Max, and gain insight into the unique creative process he has developed.
With a great love for Indian history and culture, 3D artist Deepak Jain renders and brings to life the beauty of his homeland with high attention to the intricate details we often overlook on a daily basis – the inviting architecture, lively greenery, and pleasant reflections of sunlight. Things that bring inner warmth and joy. He enjoys using V-Ray for 3ds Max to convey powerful emotions and storytelling, sparking discussion on social issues. Keep reading to learn about his artistic journey and his creative process.
If you'd like to be featured in our 3D Artist Spotlight series, take the first step by submitting your best render to us. We look forward to seeing your work!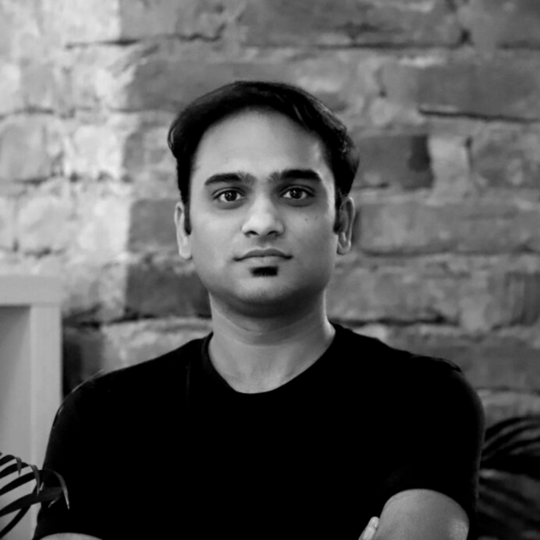 About Deepak
Deepak Jain is a 3D artist with over 16 years of experience, and the Creative Director at Brick Visual. He devotes his free time to telling stories through conceptual images. His main focus with these non-commissioned projects is to express a story in a single image, one that viewers can relate to. In his spare time, he enjoys gaming and can spend the whole day playing Mortal Kombat on PlayStation.
Tell us a little about your artistic journey so far.

I was born and raised in India. Since my childhood, I have had a keen interest in sketching and reading comics. When I got to know about the 3D industry, I was on cloud nine and told myself that my hobby would be my profession.

After graduating from a 3D and graphics academy, I started off as a 3D automobile designer and later transitioned into the field of archviz. Even after spending many years in this industry, whenever I sit in front of my computer with a new project to work on, I still really enjoy it and start thinking and executing new concepts with the same enthusiasm as I would when drawing in my childhood.
Some of your renders are very painterly. Where do you look for inspiration?

I always try to make my artwork lively so that each and every prop tells the story by itself. My imagination, concepts, and stories come from my life experiences and memories.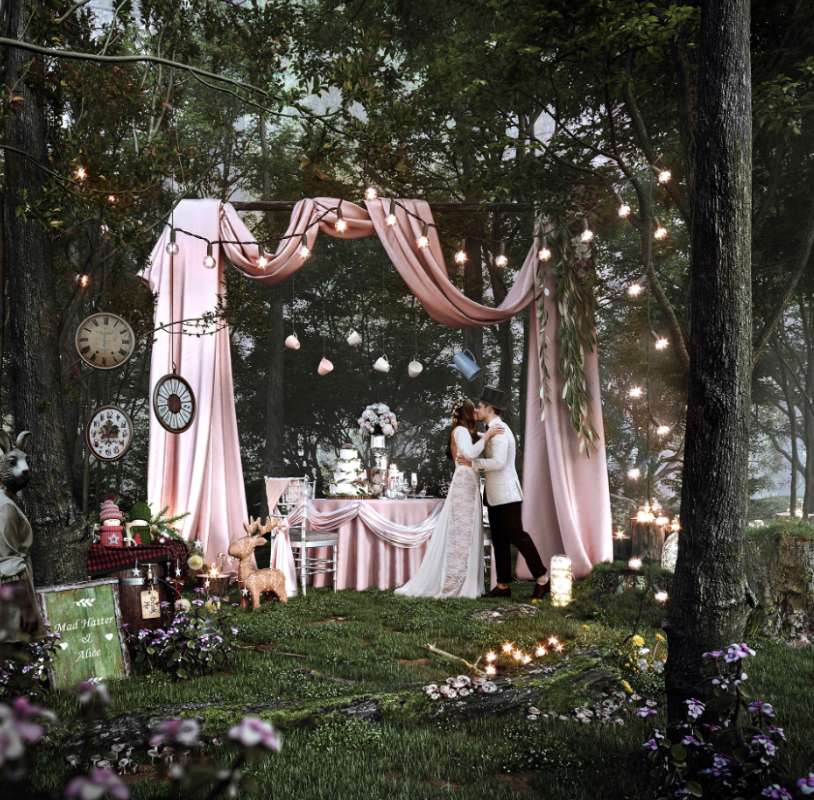 What steps do you take in the initial planning stage of starting a project?

The most important part of an image is the story; I always brainstorm for the image's concept and the title. After finalizing the concept, story, and title, I create a basic illustration, mood boards, material palette, and gather references and collect props. Sometimes, I visit some places in-person to take reference photos or just to get a feel for the environment, which helps me a lot in the execution stage.
Do you think that practicing creativity is a habit that is nourished or something that is a sudden spark? Do you have any creative rituals you follow?

Creativity has no limits! My motto is the more you practice, the more you will enhance your quality. Always try to observe everything around you, wherever you go, and whatever you do in your daily life.

I have spent several years working in 3D — but I am still learning every single day. Whenever I get free time from my professional work, I pick up my stylus and start illustrating something, trying to brush up on my skills and always looking for a new concept.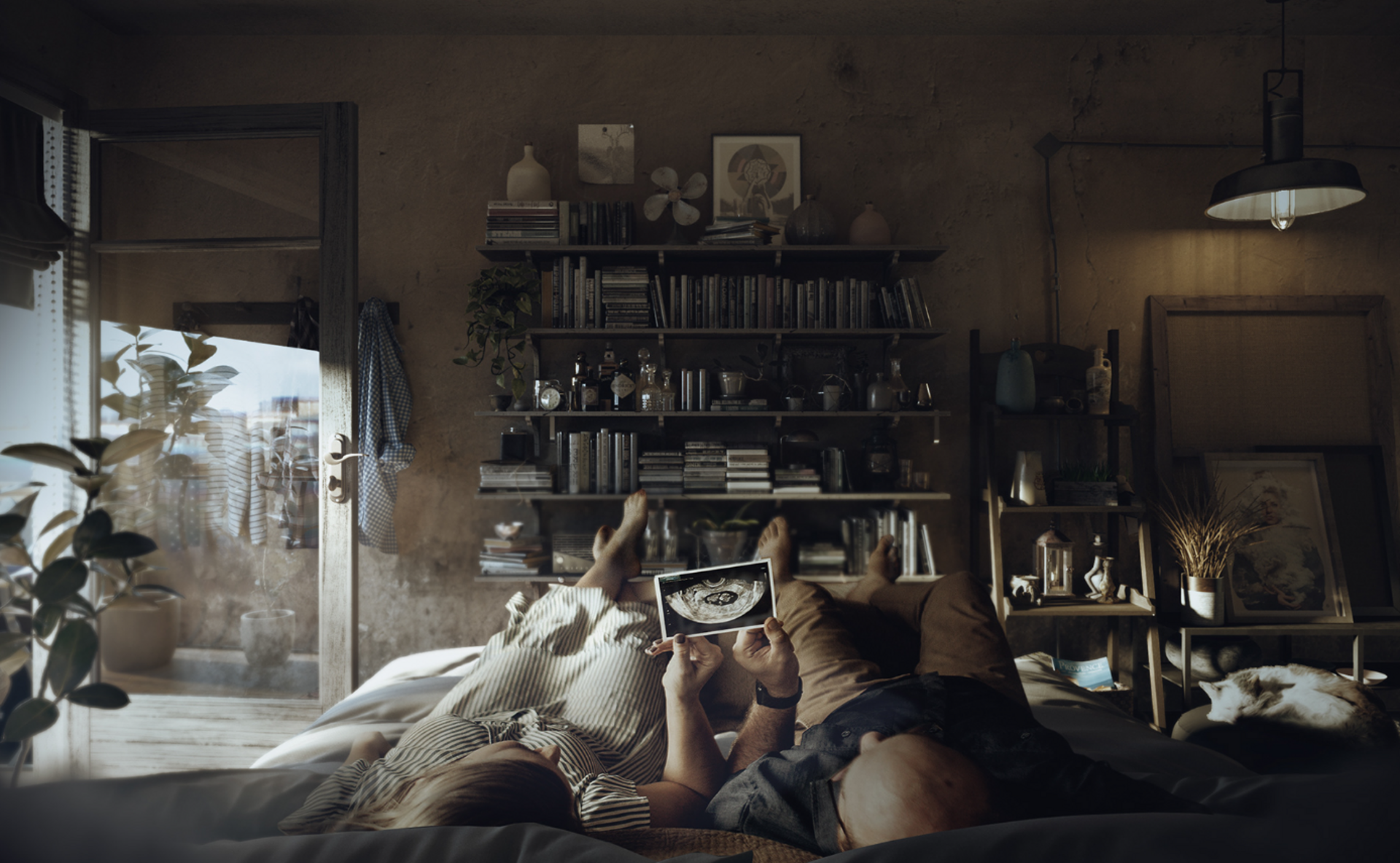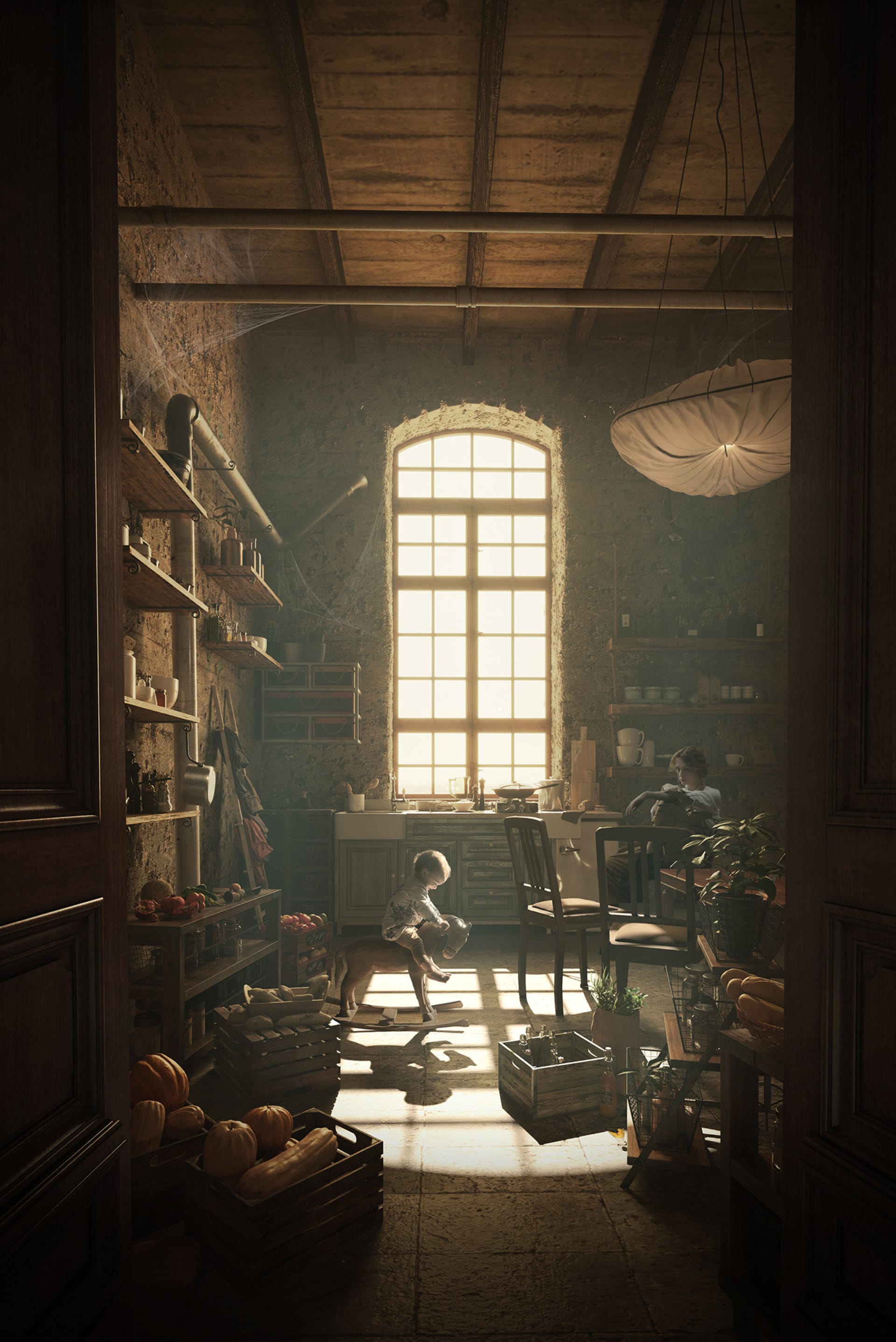 What is the story behind "Mother's Love"?

This artwork is also inspired by my real-life experience. I have a five-year-old son, and one day I noticed my wife was a bit worried for our kid. He is a reason to smile, a reason to laugh, a reason to cry, and a reason for both of us to worry. She always worries about what he will become tomorrow. She does not care if he's one day or 50 years old; she will defend and protect her child for all of her life!
How did you achieve the lighting? What goes into the planning process, and do you create mood boards?

I always prepare a mood board in the planning stage. Lighting plays a key role in the image. For example, if you want to show a happy mood, then you need to make the lighting brighter and more vibrant, and if the story is a bit sad, then you need a low-saturated lighting mood board.

In Mother's Love, I used one source of atmospheric natural lighting: V-Ray Sun with V-Ray Environment Fog. I would suggest always using a single light source and making sure you find and follow similar reference material. It's very hard to achieve realistic lighting effects if you don't follow references.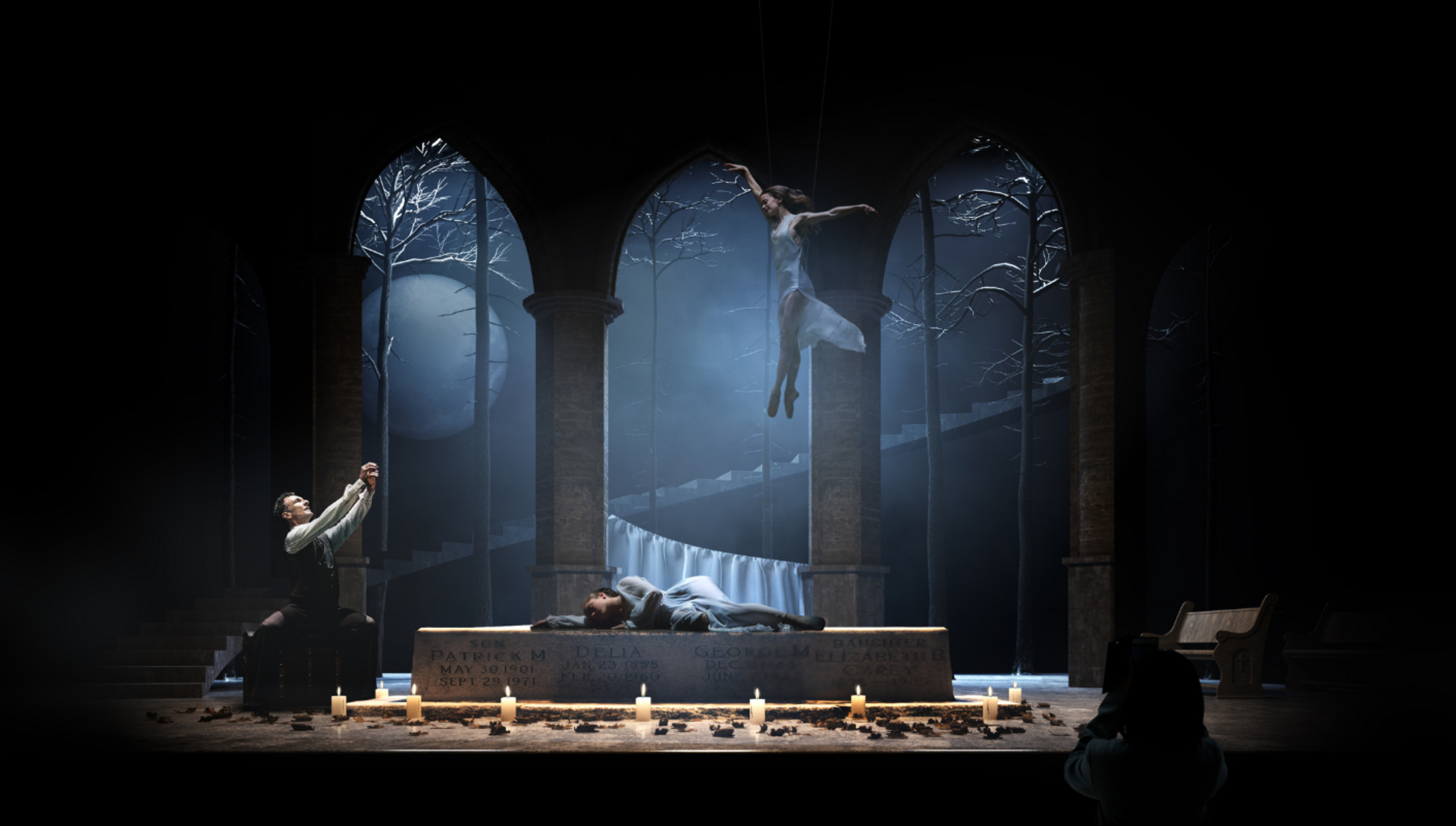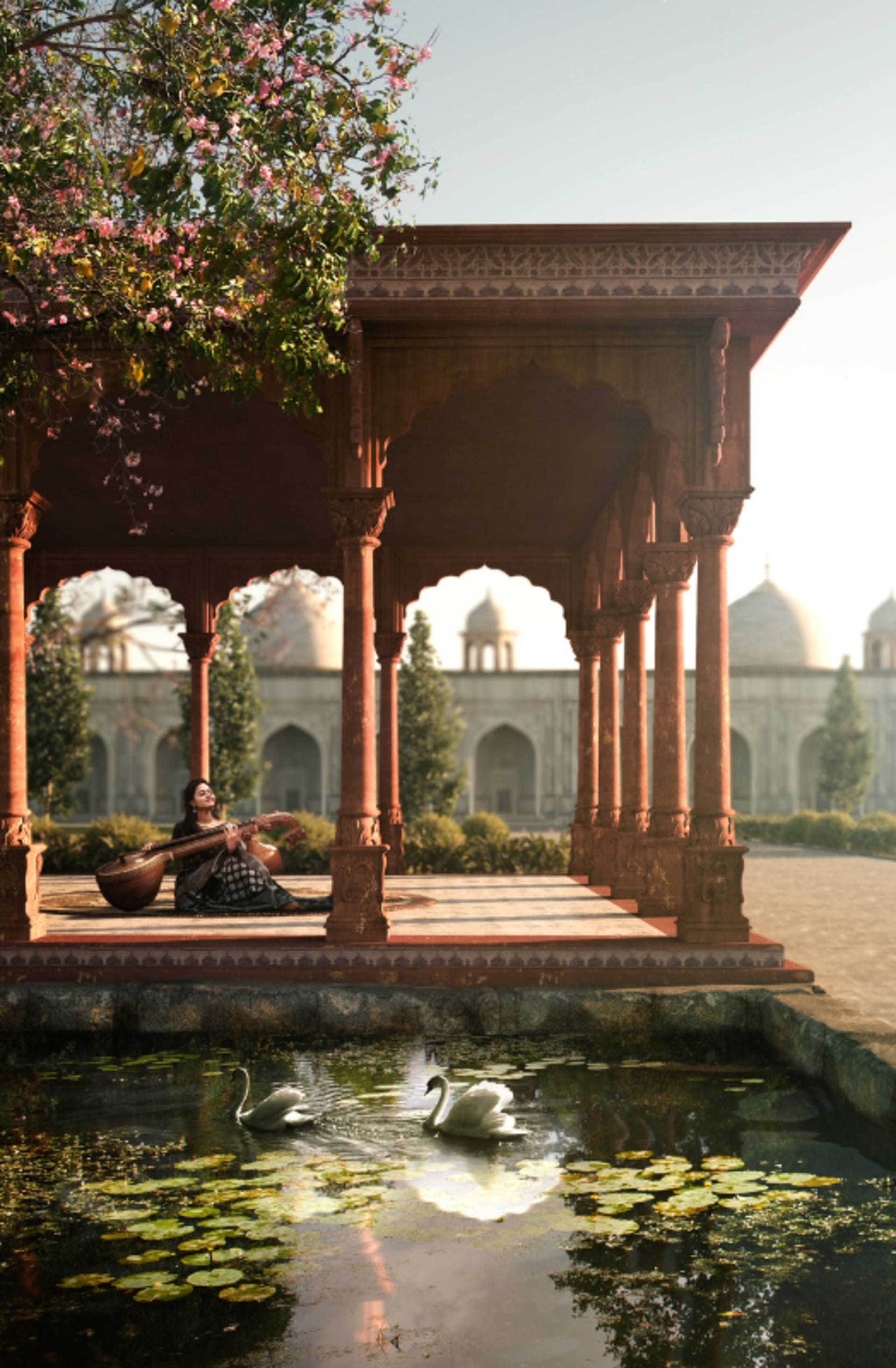 How did you achieve the depth of field in "Incredible India"?

V-Ray's Physical Camera's Motion Blur and Depth of Field is a wonderful feature, and it should be switched ON. After that, you need to adjust the exposure values, the focus distance, and F-Number according to your scene and to achieve your desired depth of field. You can also enhance the lens effects in the V-Ray Frame Buffer.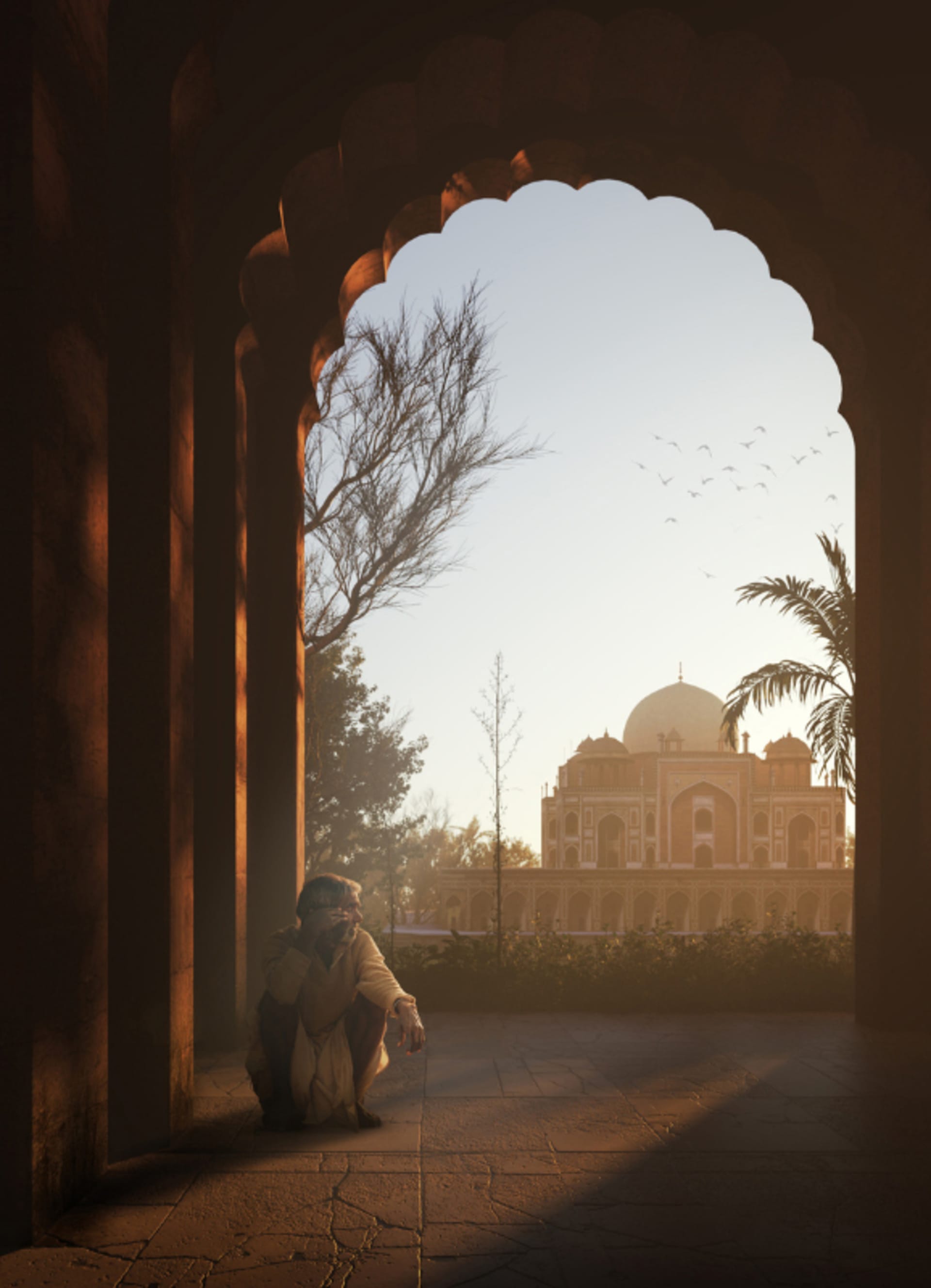 There is so much warmth in "Indian Beauty." How do you approach color grading? Do you spend a lot of time in post-production or try your best to get the colors right beforehand?

When brainstorming, I decided to make the mood an early sunset with the ray of a low sun. I always prefer to do maximum lighting in 3ds Max with V-Ray, and now V-Ray offers an enhanced V-Ray Frame Buffer tool which is very powerful, especially for post-production. I would recommend that the more you aim to achieve the best lighting in raw render, the more realistic the image will be. The true 3D artist always tries to match the raw render as closely as possible to the reference.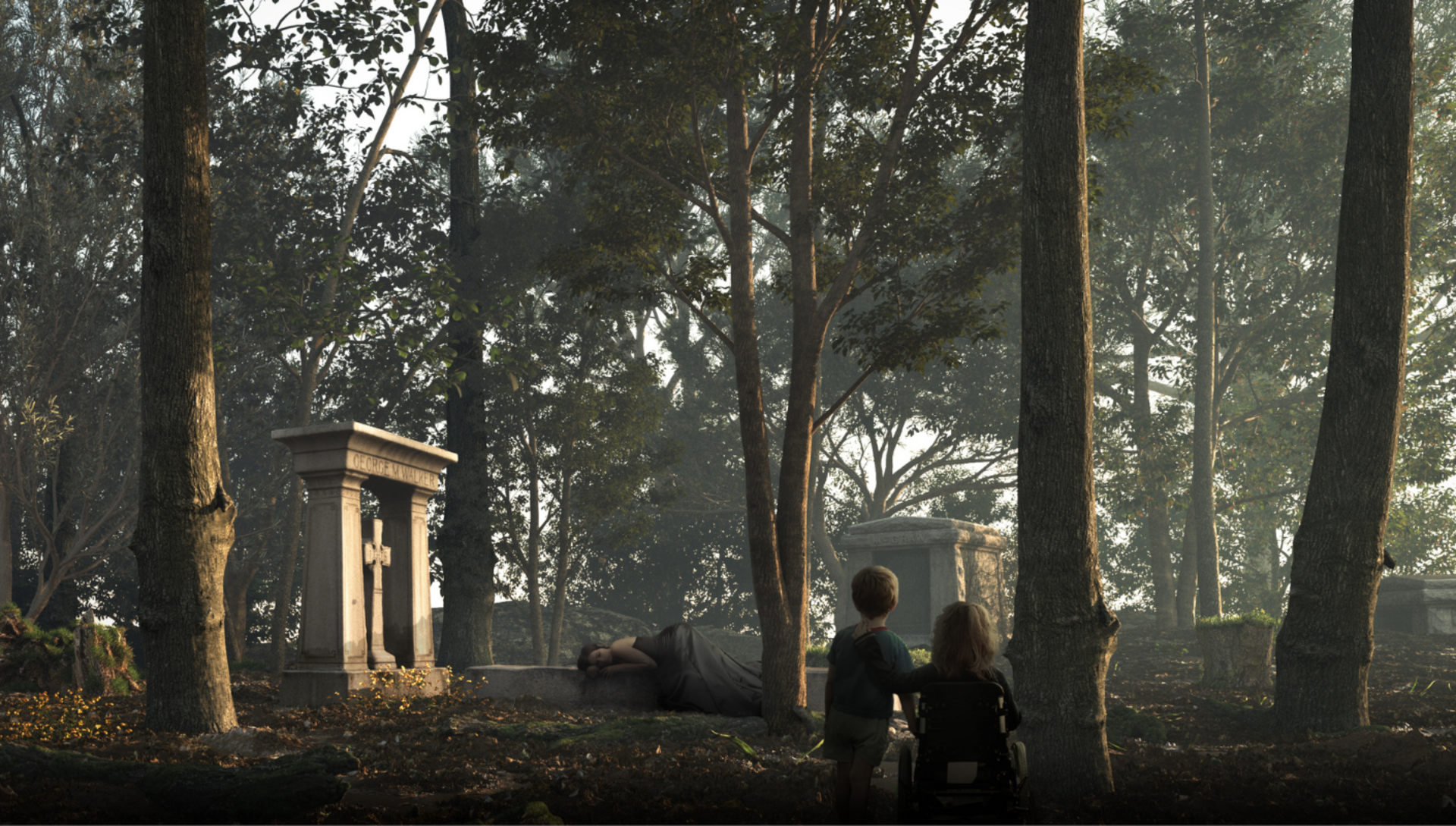 The trees and foliage really add to the emotion of "Pray for Peace Stop the War." How do you usually decide on framing and composition?

In this image, my main subject was a lady and the kids next to a grave, so I used a lot of vegetation through the ITOO Forest pack tool, but at the same time, I didn't want to obstruct my focus. That's why I used the tall trees in the foreground and did the lighting from the direction where the foreground should be dark, so the main subject will capture more attention.
What exciting projects can we expect from you next?

Yes, of course! These days I am working on a concept and I will share the new image soon.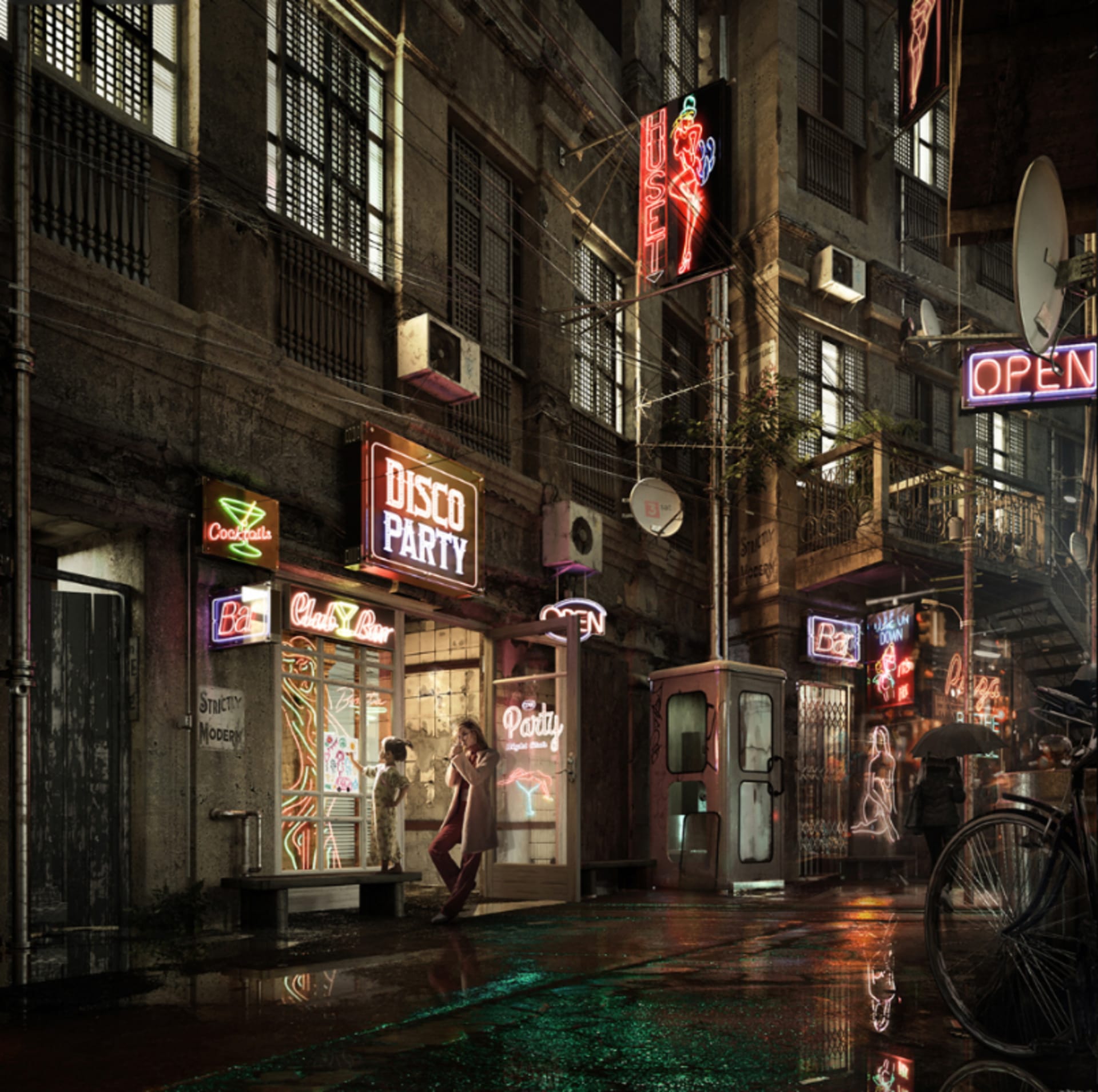 What advice would you give to someone who is considering entering the world of 3D?
I would say that the 3D world is unique, beautiful, creative, and infinite. If you are a dreamer, then the 3D industry is for you. It gives flight to your dreams, where you can express your imagination and emotions to the whole world through your artwork. For established artists, I would say one important thing to keep in mind is to never stop learning and stay in touch with industry professionals and strengthen your network. This can be a huge help for an artist's career in the long term.
Show us what you've got.
Share your best Chaos render and it may just get featured on our blog.