Want to get ahead in archviz? Take some advice from the industry experts featured in the first edition of From Zero to Hero, Chaos' inspirational series of talks.
During our first edition of From Zero to Hero, led by Nicklas Byriel, five successful industry professionals shared their artistic journeys and what led them to a career in architectural visualization. They revealed how they got their work noticed, landed their first clients, and other practical tips we think you will find helpful. Read on to discover the 11 essential lessons you should take away from the event.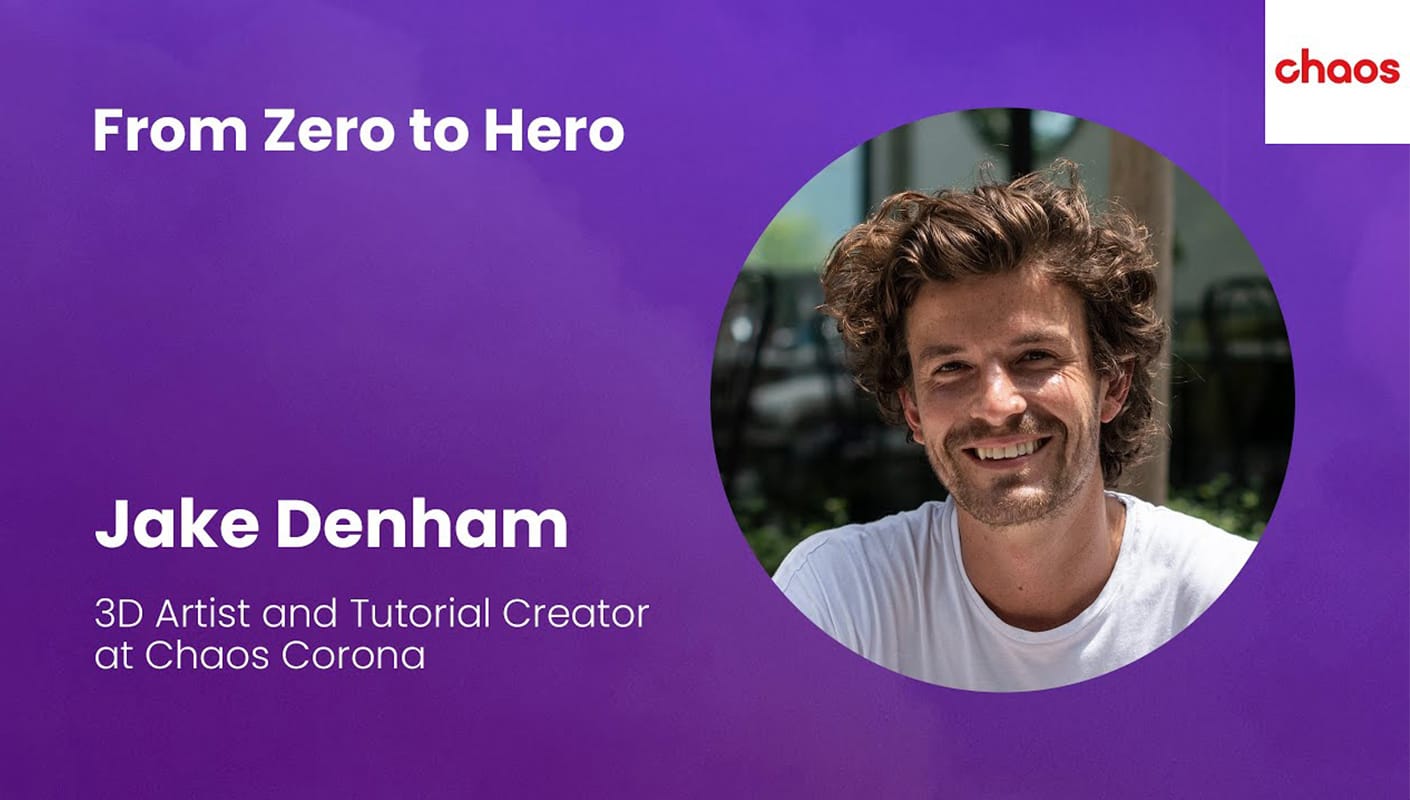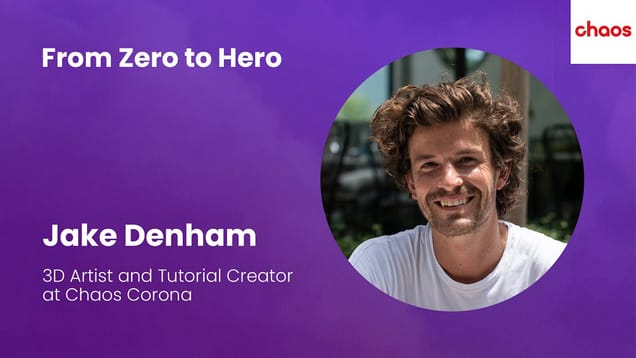 1. Master tenacity and perseverance
3D Artist and Tutorial Creator for Chaos Corona, Jake Denham, is a great example of how perseverance and determination really do pay off. While studying arts in college, his tutor told him he wouldn't get the grades to study game design in university. His first thought was, I'll show her… Sometimes, receiving a comment like that is exactly the push we might need to prove to ourselves that we are serious about meeting our goals.
At college, the actual lesson time for the A-level was six hours a week. So I just started going in at nine to five every day I could. And needless to say, bumping my working hours from six to 40. I got the grades, and I went to uni. And I think this was a big lesson, that if I decided on doing something, and I committed the time and kept turning up, that I could do it.

Jake Denham, 3D Artist and Tutorial Creator for Chaos Corona, Chaos


2. Take networking seriously
Jake reminds us that people with similar passions tend to hang around each other. And what better place is there to meet people with a passion for 3D than at a live conference? You might just get hired at the end. Hiring managers want to make sure that the artist they offer the job to is a nice person and passionate about what they do, as they'll be surrounded by other artists in the studio the entire day. Jake also mentions that conferences can teach you how to use new software and implement effective workflows. Finally, conferences give you the opportunity to put the studios in the hot seat, asking questions to help figure out whether working for them will be the right fit for you.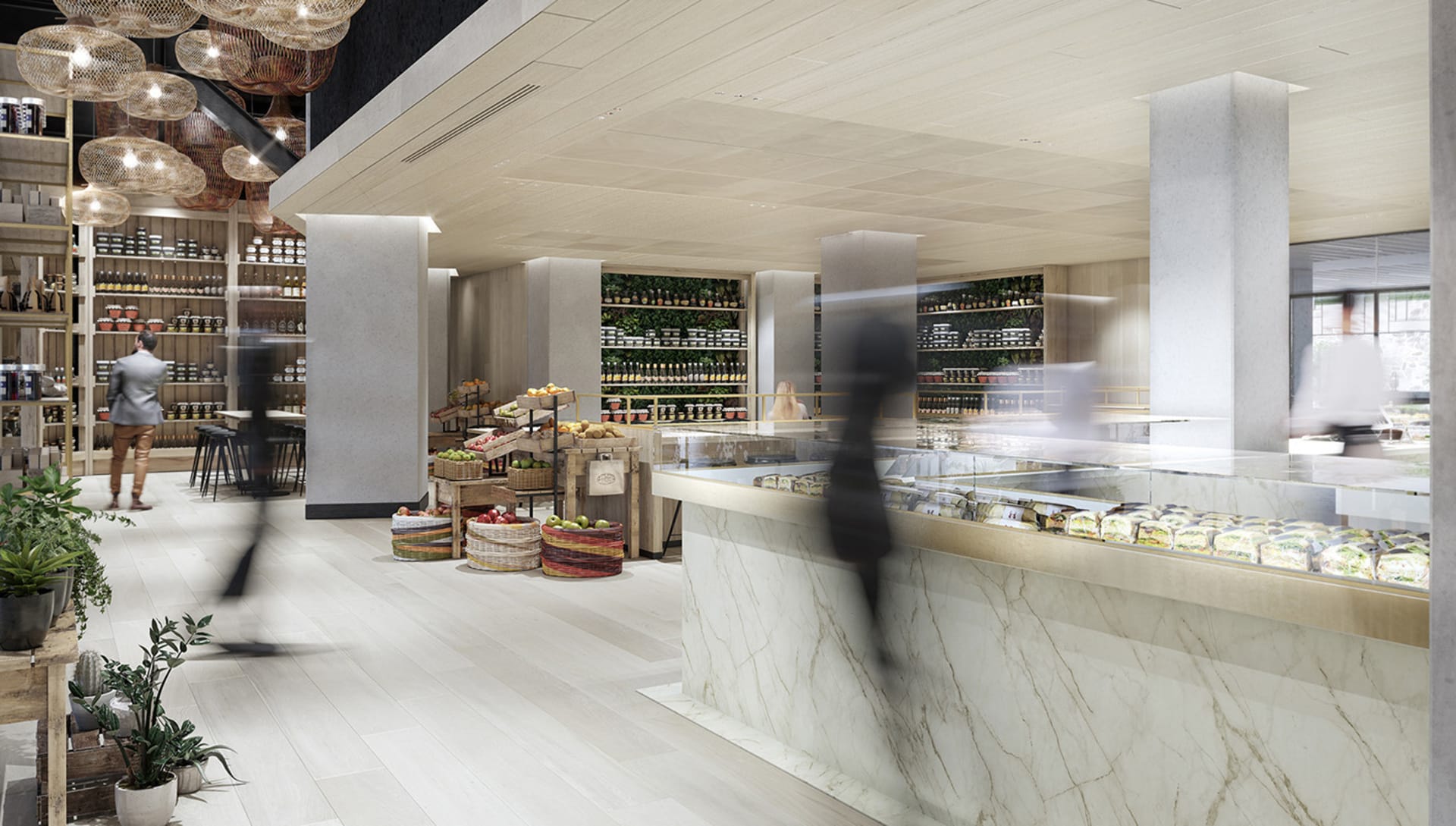 3. Use the ten by ten contact method
When Jake started freelancing, he started practicing the ten-by-ten method to land new clients. He would ring up ten people before 10 AM. As this was before high speed internet was readily available, Jake would open up the Yellow Pages and search the directory for architects and interior designers.
Making this a habit really built up his confidence over time, and of course, landed him new clients. Jake discovered that most people respected the call over a cold email, and it also gave him the opportunity to ask specific questions and build rapport.
I'd say something like, 'Hi, my name is Jake, and I make 3D images. And I was just calling to let you know I exist and wondered if I could send over some examples of what I do?' And they say either yes or no. If they say yes, you can ask for their email and name is. Then you can put together a nice email with some examples of your work, and send it to the right person… This method worked out pretty well for me.

Jake Denham, 3D Artist and Tutorial Creator for Chaos Corona, Chaos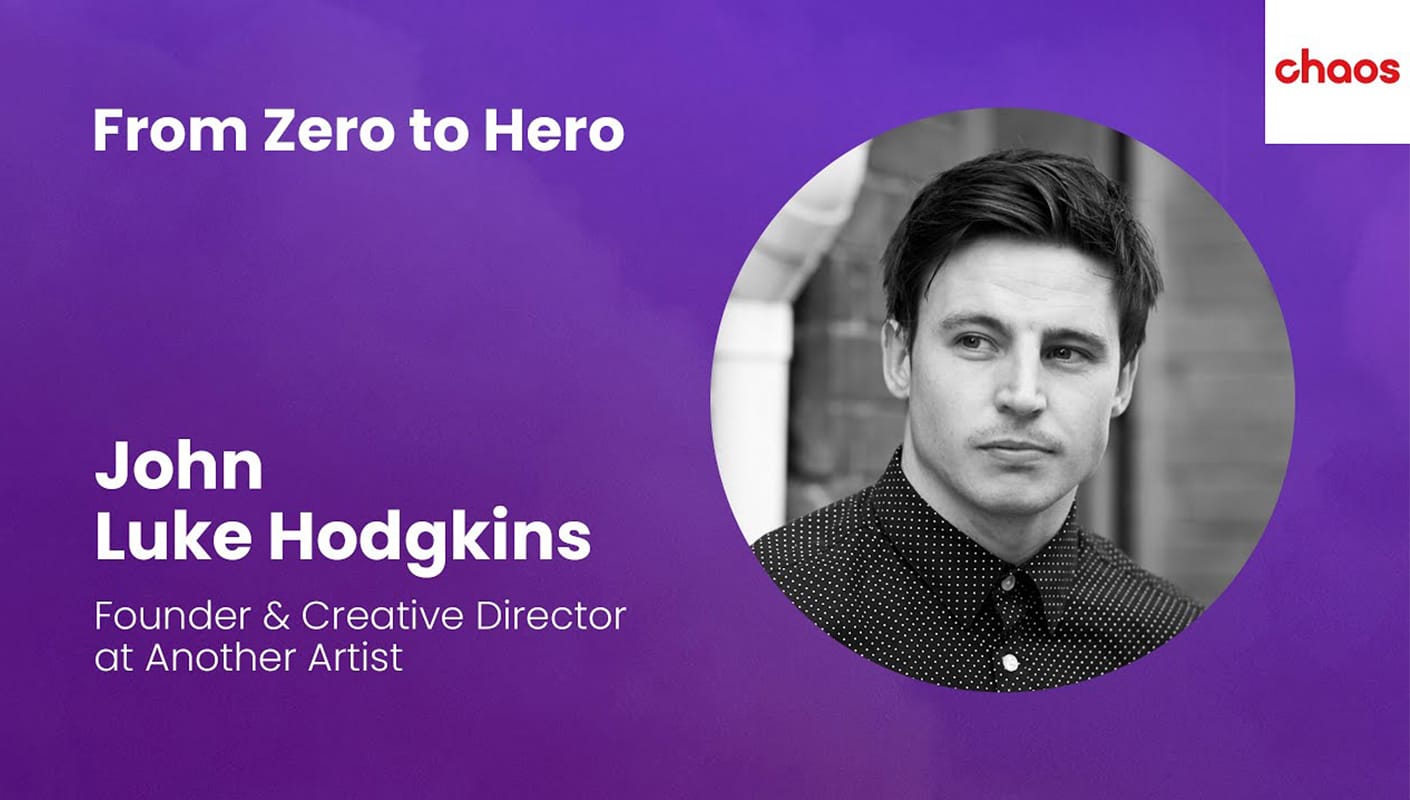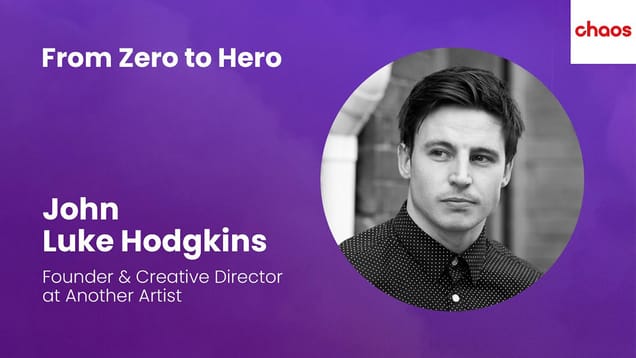 4. Don't give up on personal projects
John Luke Hodgkins, Founder and Creative Director of Another Artist, shares that after completing his architecture degree at Oxford, he knew that he would enter the world of architectural visualization. His work caught the attention of Hayes Davidson, and soon he was taking on archviz projects in Melbourne, New York, and all around the world.
Initially, John was happy to take on more work and feel the thrill of international projects, he realized he needed to dedicate more time to personal projects. Making time to lean into his own interests and experiment with various new styles and techniques without the pressure of a deadline gave him the confidence to take risks in his work and approach other artists for collaborations. It also led him towards starting his own visual arts studio, Another Artist.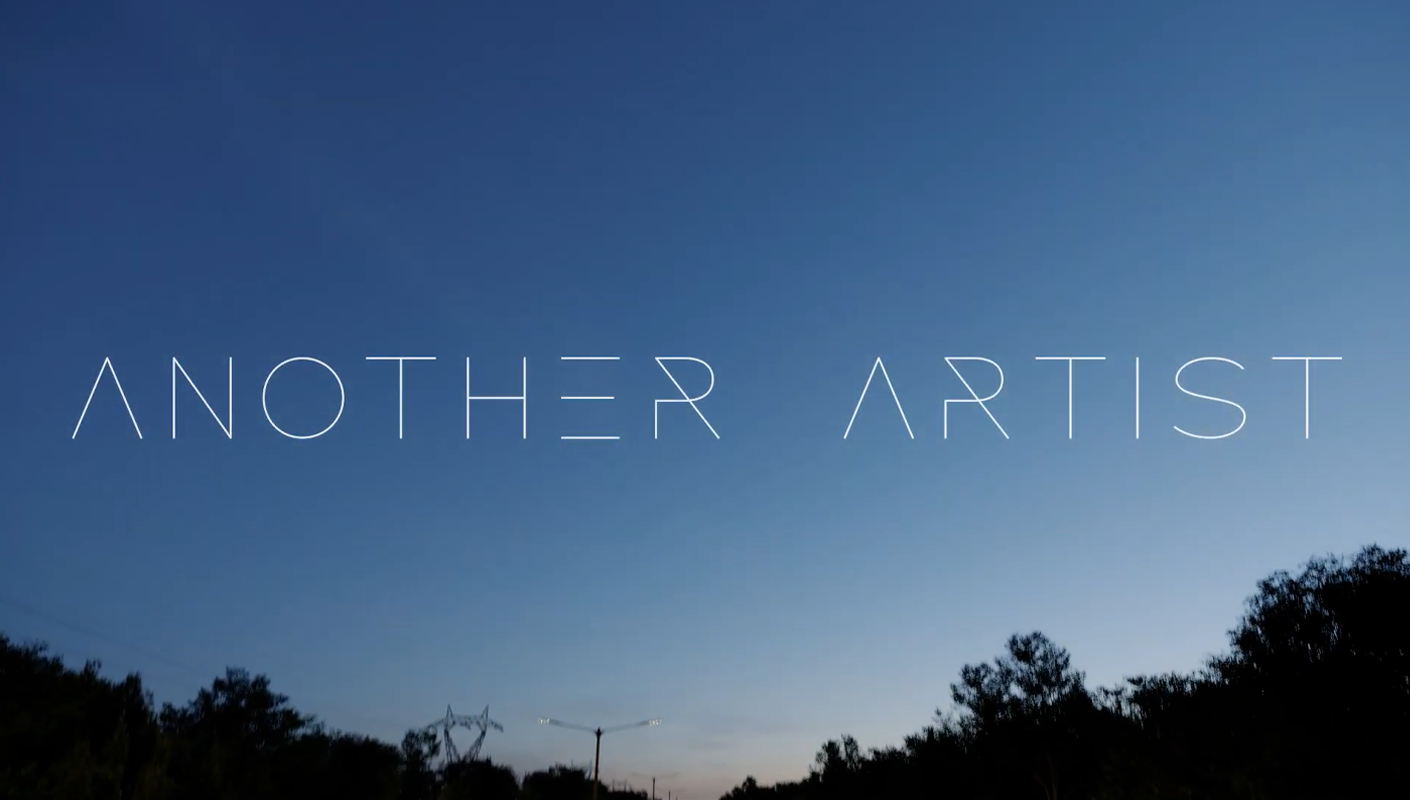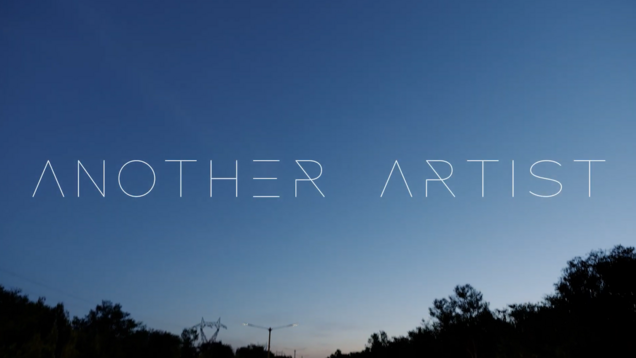 I kind of started doing this kind of weird, interesting, terrible work on the side, which I found out later on to be NFTs. But I was doing these over 10 years ago, just to try and experiment and practice looking at different ways of doing things. These projects are all very embarrassing, but I love them. I wouldn't change them for the world because they have helped me learn exactly where I want to go, and how I could use my education to my advantage.

John Luke Hodgkins, Founder & Creative Director, Another Artist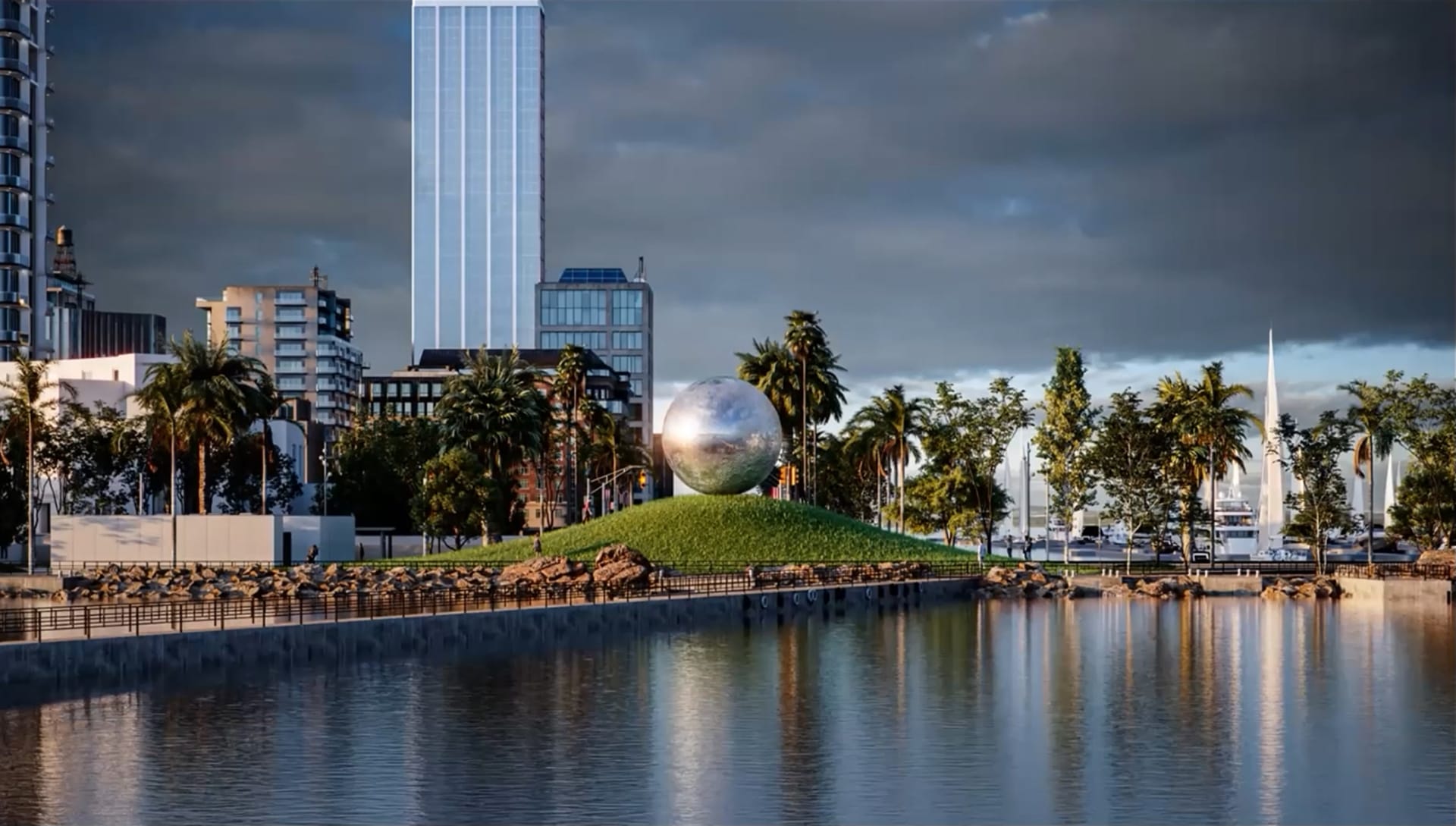 5. Be friendly and open to collaborations
It may not seem like it at first, but away from the big names, smaller tight-knit archviz communities do exist. It's your job to be proactive, attend events, make connections, and be open to creative dialogue and taking on projects with lesser known artists. John reminds us that this can actually be very fun, teach you new technical skills, and push you ahead professionally.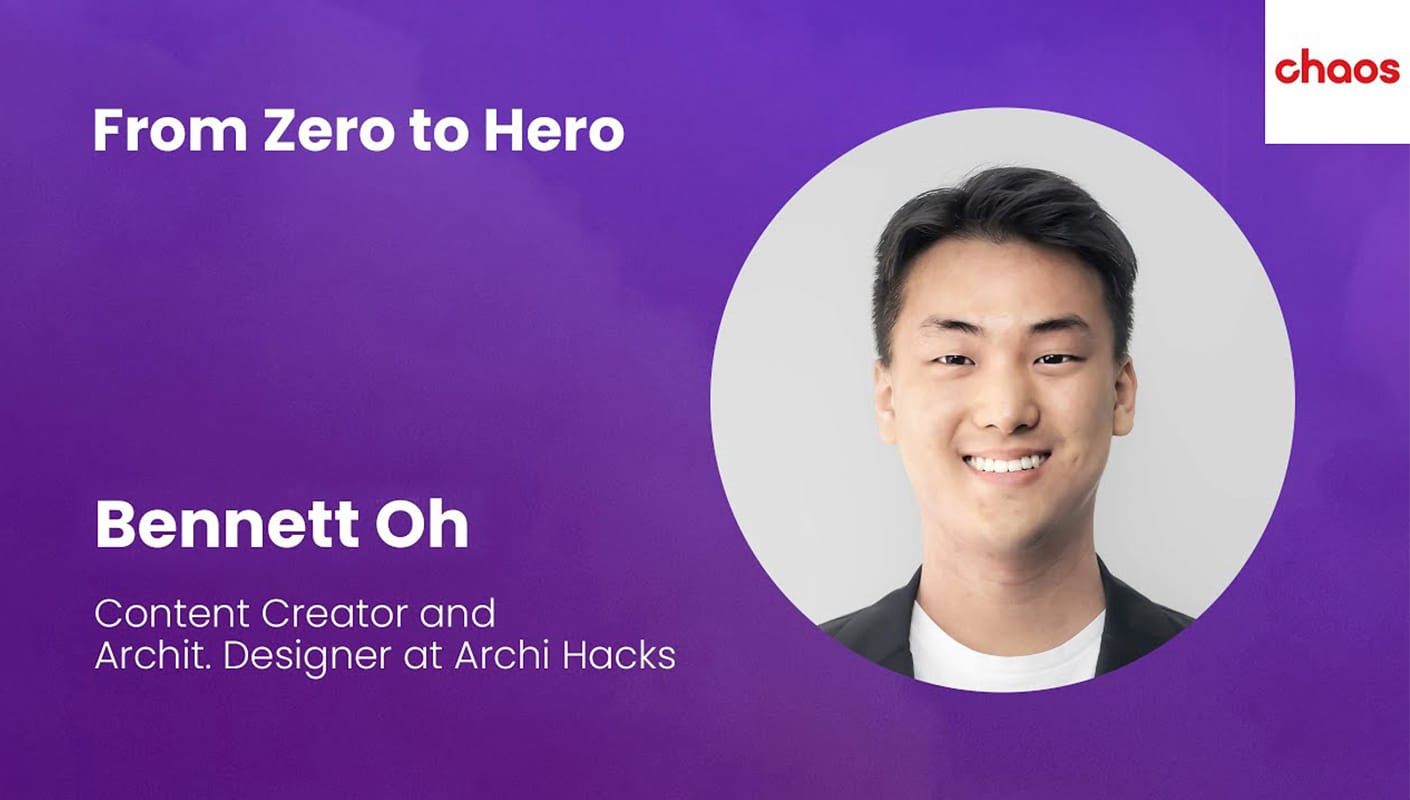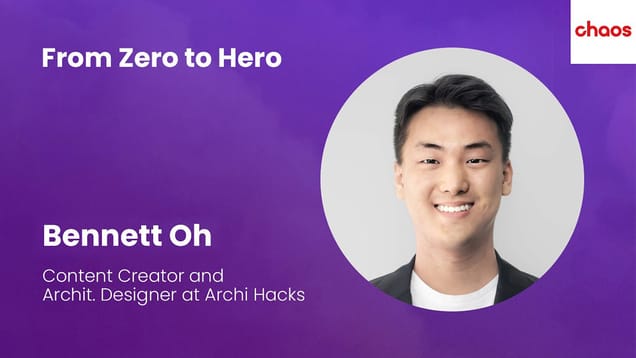 6. Don't be afraid of failure
Bennett Oh, Content Creator and Architectural Designer at Archi Hacks, is open when it comes to sharing what he would have done differently while studying at university. One of his most important tips is to go out of your comfort zone, try new things, and not get discouraged when something goes wrong along the way.
When I found something that was interesting, I should have just dug deep into it and stood my ground, even when I faced a little bit of pushback from professors. At the end of the day, what you're left with is your work, your process, and your portfolio. Nobody at your workplace or grad school really cares about what other people thought about your project, or what kind of mark you got. They look to see whether you have the potential to become a great student, or employee. That's all that really matters.

Bennett Oh, Content Creator and Architectural Designer, Archi Hacks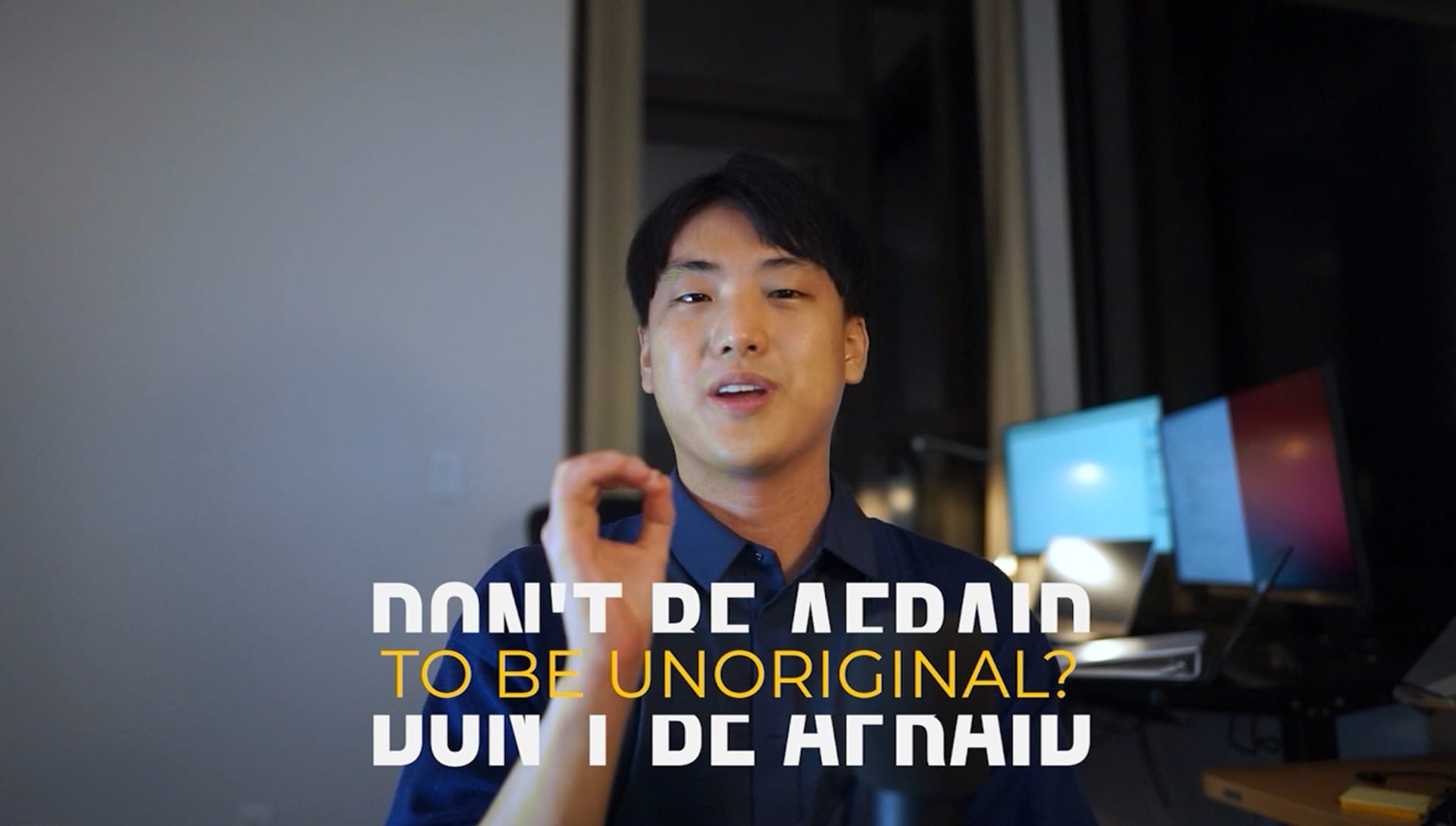 7. Steal like an artist
When creating a new design we may often feel the need to be original right off the bat. However, that pressure can build up and also be the thing that holds us back from creating some of our best work. In Bennet's opinion, if you force yourself to create something completely original with no prior knowledge or reference material, all you'll end up with is a simple hut.
What artists should focus on instead in the initial stages of design, is gathering resources and consuming all the knowledge they can get on the architectural theme they would like to explore. This may mean running down to the library and signing out some books, or opening up Archdaily and noting down things you find interesting while filtering out information that is irrelevant. Try to find things that you could improve, then be inventive and put your own twist to it. That's what Bennet calls stealing like an artist.
Meanwhile, John Luke Hodgkins shares that his journey in architectural visialization began with the exploration of ideas and spaces. He would notice a furniture piece, print, or product visualization that caught his eye, and use his architectural understanding of composition, lighting, and texturing to create a new version of it.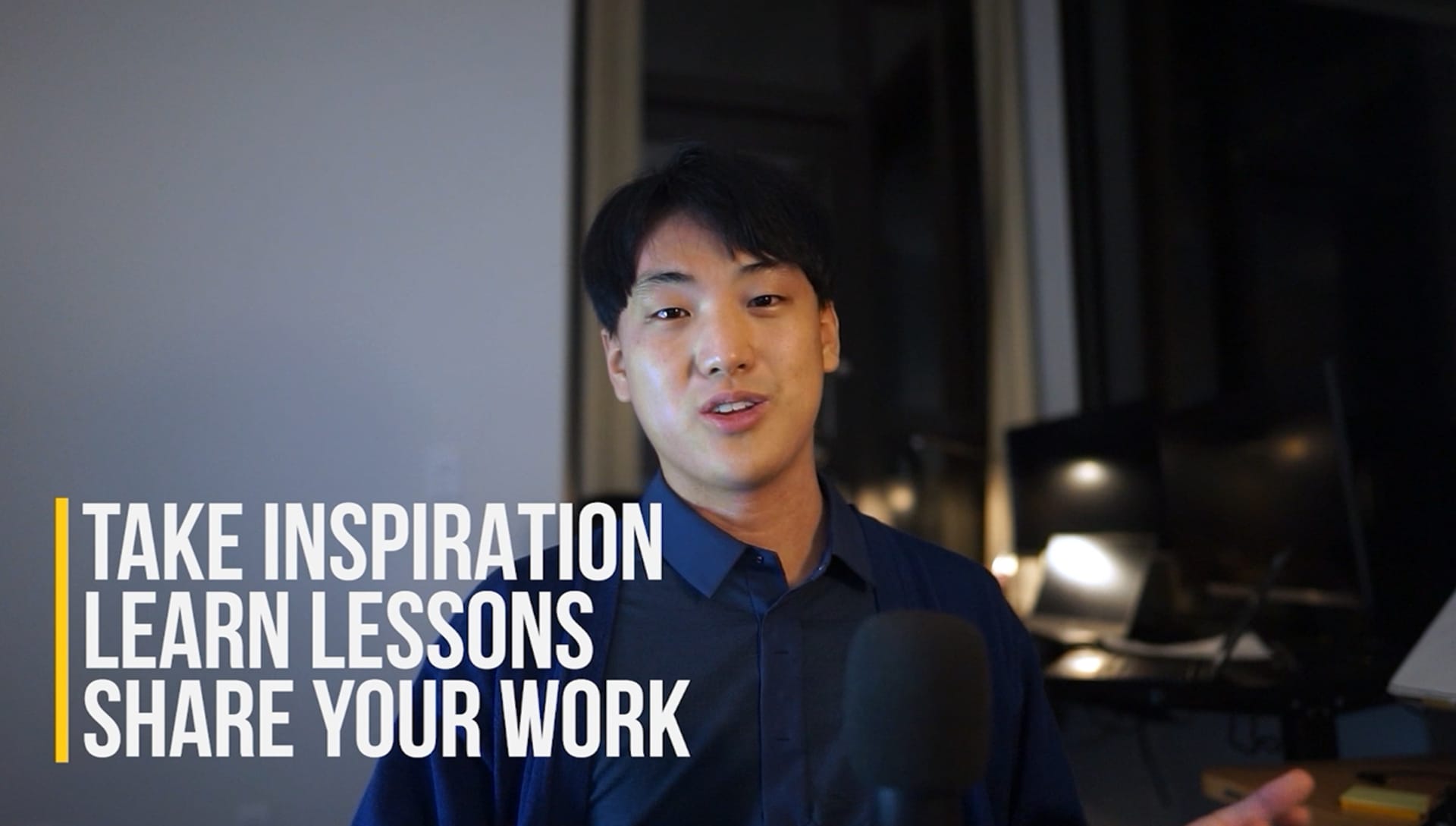 8. Share your knowledge with others
As a student, Bennet was rather hesitant about sharing his work due to a fear of being judged. Today, he shares his latest projects and knowledge with close to 70,000 subscribers on his YouTube channel Archihacks, and his videos have been watched over two million times. Eventually companies such as Architizer, Chaos and Epic Games reached out for collaboration.
What helped him get over his fear was taking a step back and looking at things a bit more philosophically. In architectural visualization, what artists essentially create are visual representations of buildings, and buildings are spaces that are meant to be shared, right?
Bennet gives the example of designing a prison in which the artist is given an austere environment to work with, although one in which the tenants change and do interact with one another albeit less frequently. The moment a building is built, it becomes public and opens a space for interaction. In that sense, there is no point in hiding your work. Quite the opposite – make it public, and invite everyone in to explore.
Once you start sharing your work and what you think is interesting about what you did, you'll be surprised how quickly other people also open themselves up. You end up getting to peek into their own ingenuity as well, opposed to someone who's bottled up their house and interesting tips and tricks. They are sort of like frogs in the well. If you start sharing and building a community of people who share their knowledge, you will realize that you push each other to new limits.

Bennett Oh, Content Creator and Architectural Designer, Archi Hacks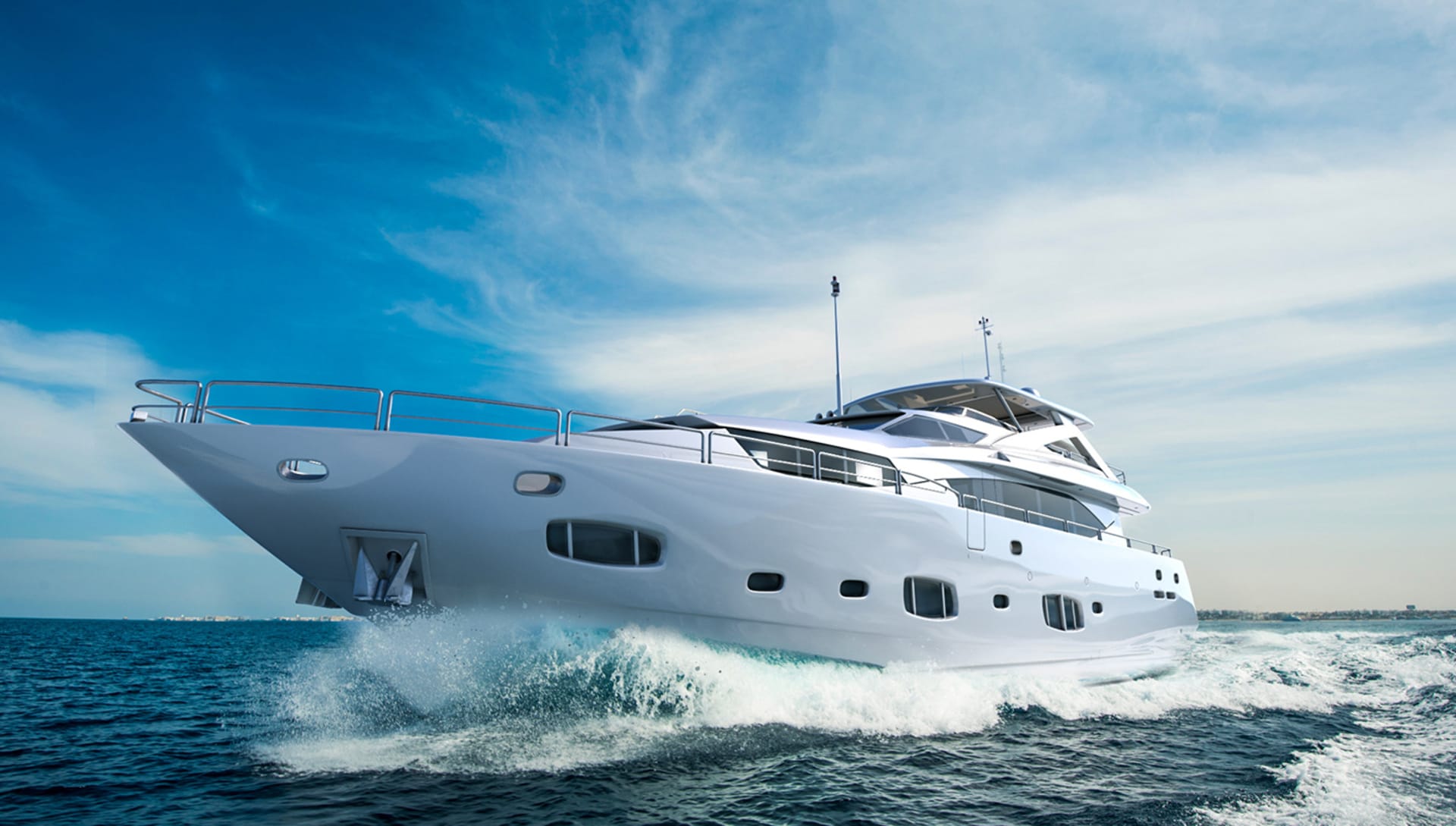 Jake Denham also strongly advises artists to get in the habit of sharing their work online. After completing his degree and moving to Brighton, Jake attended a VW camper and Vespa event — and it turned out to be an unexpected turning point for his career. Jake took pictures, modeled the camper vans, and posted them on Coroflot, Autodesk AREA, and his blog. He also sent them to magazine expos, and they published it on their homepage.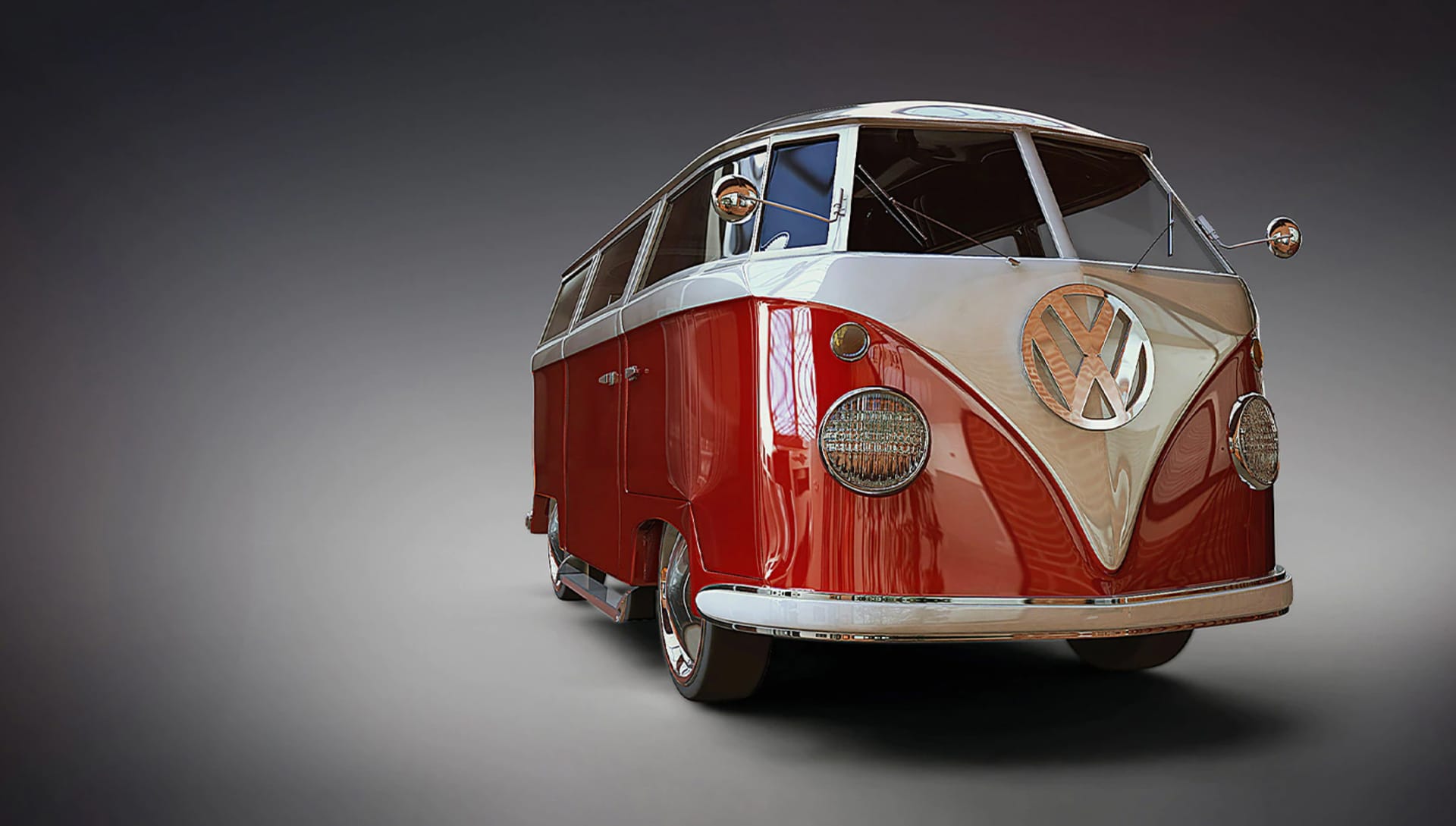 Soon after, Jake received a message from the Head of Design for Palmer Johnson Yachts, who had seen his render on Coroflot, and asked whether he would be willing to work for them. Jake moved to Monaco, creating interior visualizations for about four years. Jake's camper van is still published on the 3ds Max homepage.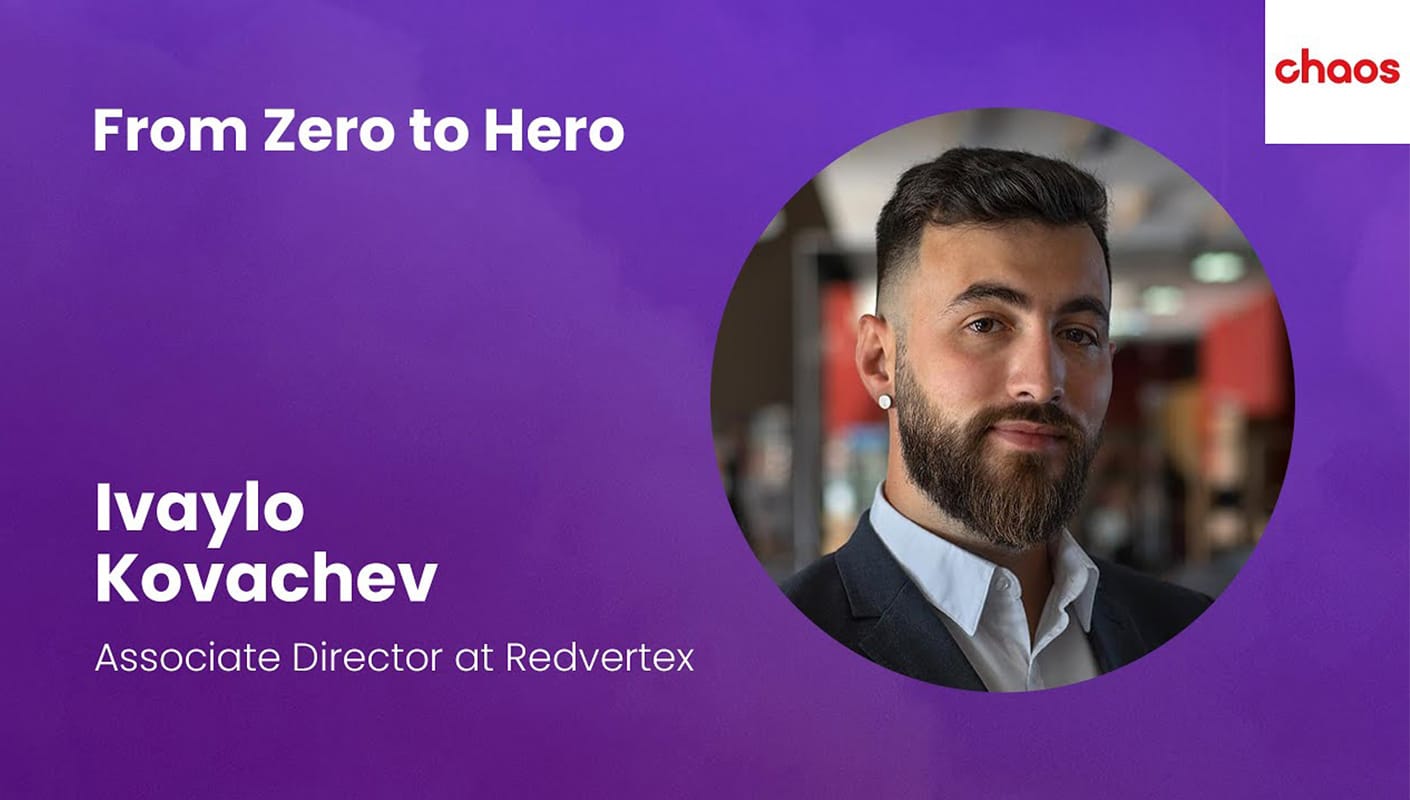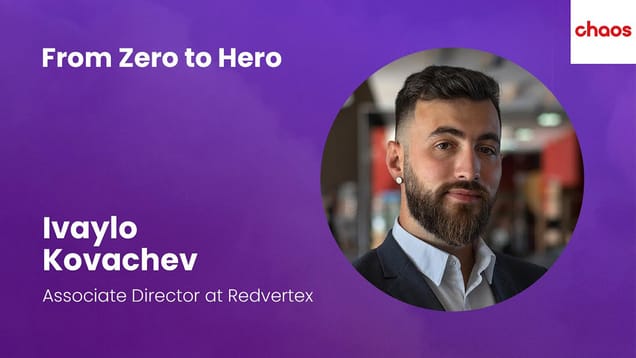 9. Embrace your fears
After freelancing for some time, Ivaylo Kovachev, Associate Director at Redvertex, left his home in Plovdiv, Bulgaria, and his career in marketing for a fresh new start as a 3D artist in Sofia. It was a risk he was willing to take after the Business Development Director of Redvertex, DImitar Raskov, reached out to him on Vimeo and invited him to meet at the studio and discuss a job opportunity. Ivaylo managed to overcome his fears, and relocated to a small flat in the city, eager to join his new team and start working right away. He comments that this decision has made the biggest impact on his professional career.
I visited Redvertex, and Dimitar and I talked a while about the job opportunity. He realized that I was feeling a bit unsure and that there was some fear involved. He said, you know what, in life you just have to be brave and take your chances. And when the right opportunity presents itself, you've just got to grab it and go for it.

Ivaylo Kovachev, Associate Director, Redvertex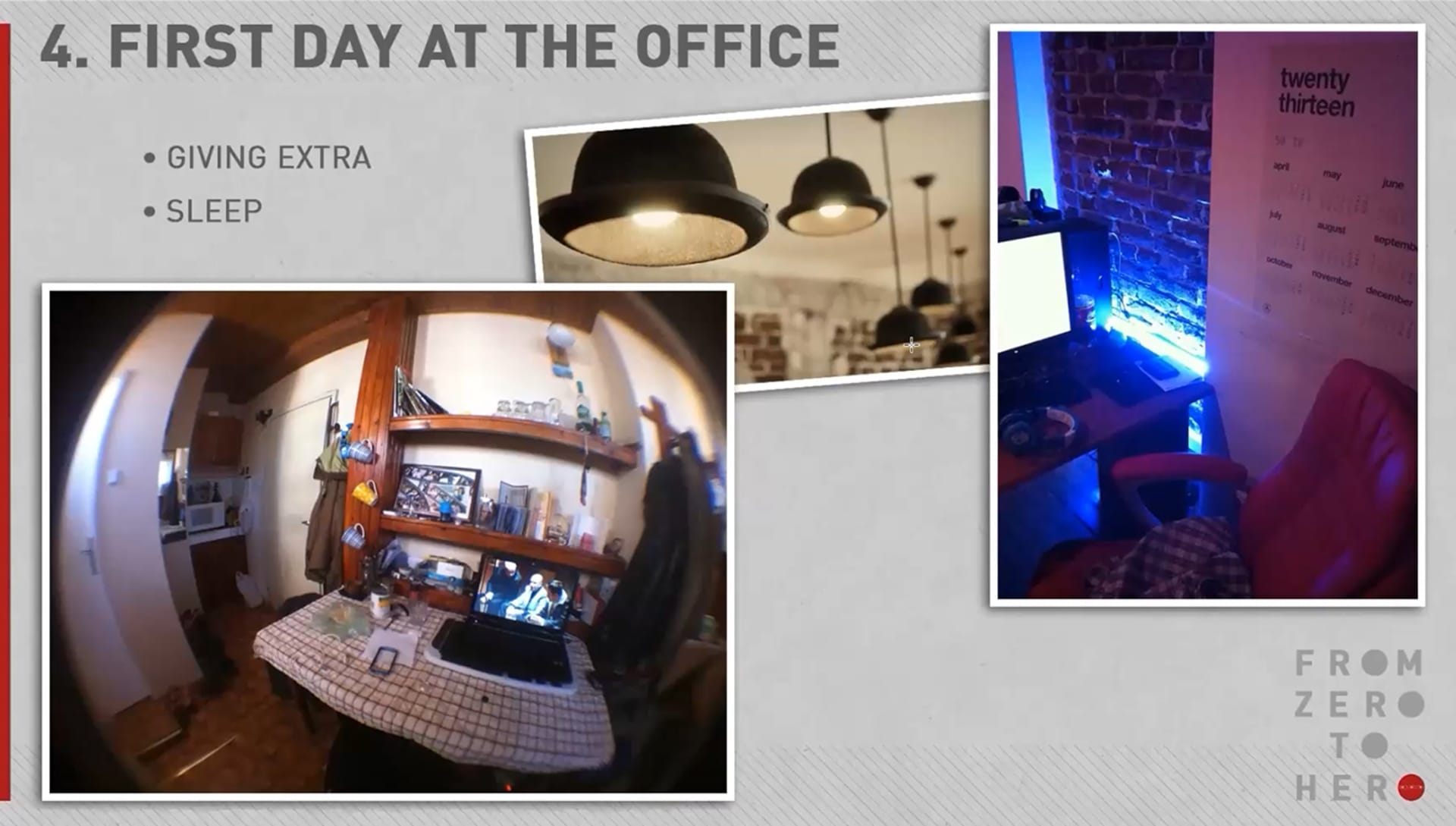 10. Don't be afraid to ask questions
Ivaylo stresses the importance of asking questions, especially when starting out at a new job. You really have to fight your timidity, or, if you're feeling too confident, curb your ego, and ask in order to learn. If you avoid that, you may just end up losing hours before a deadline, instead of leaning into the advice of someone with greater experience.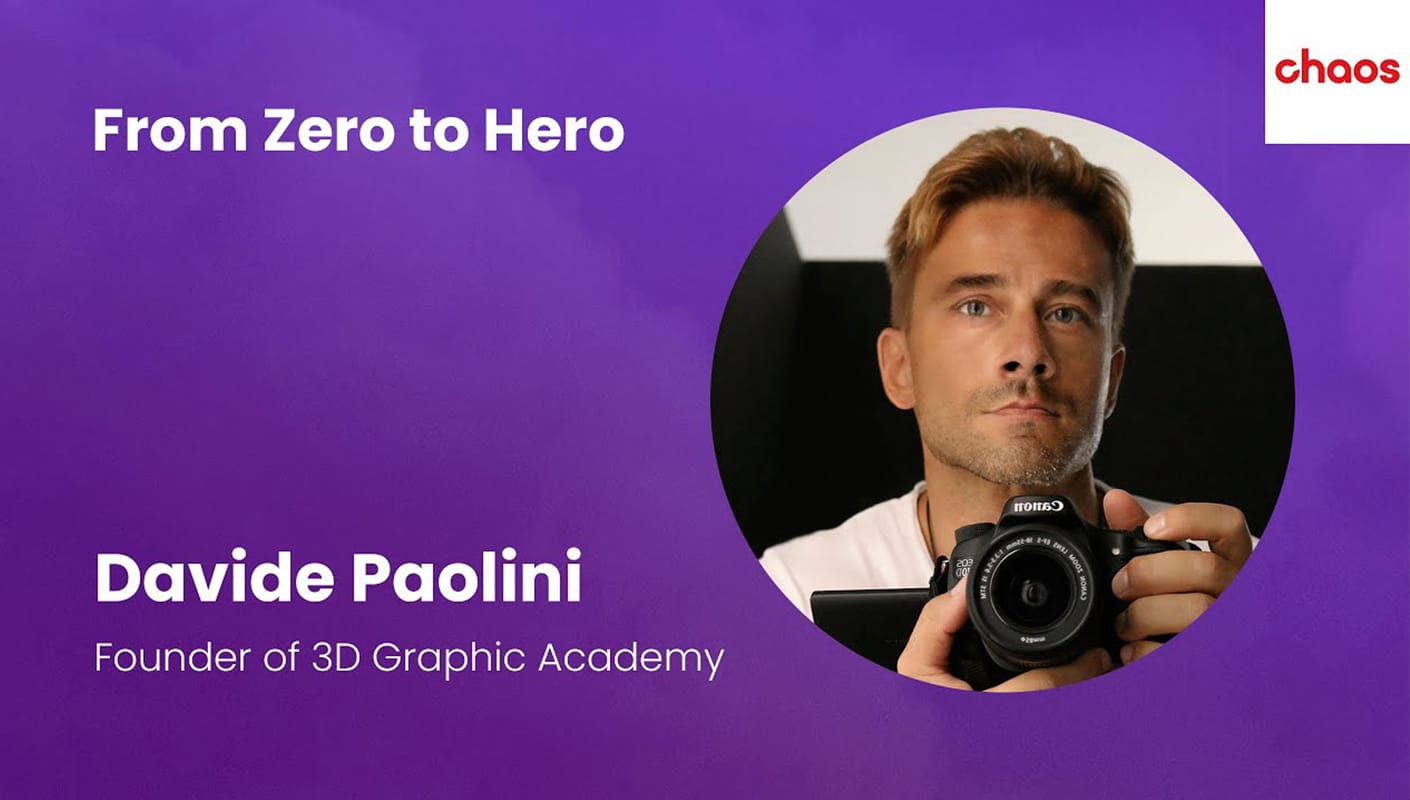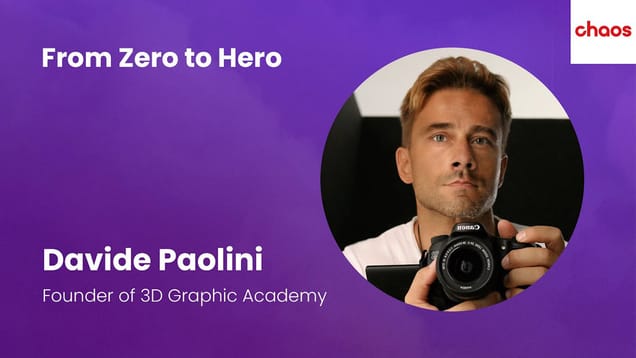 11. Pay attention to the surrounding
A common mistake with beginner arch-viz specialists is to create detailed subjects and place them in empty surroundings. According to Davide Paolini, Founder of 3D Graphic Academy, artists should pay attention to both the inner and outer container of a project when modeling and rendering.
First, we need to create a model and render the container side, that in this case is the surrounding, and in a separate file, we will model and render the inner side: the architecture. By using this method, we work faster and produce more accurate results. Once we've made the two separate sides, we put them together and start to shoot like a photographer.

Davide Paoloni, Founder, 3D Graphic Academy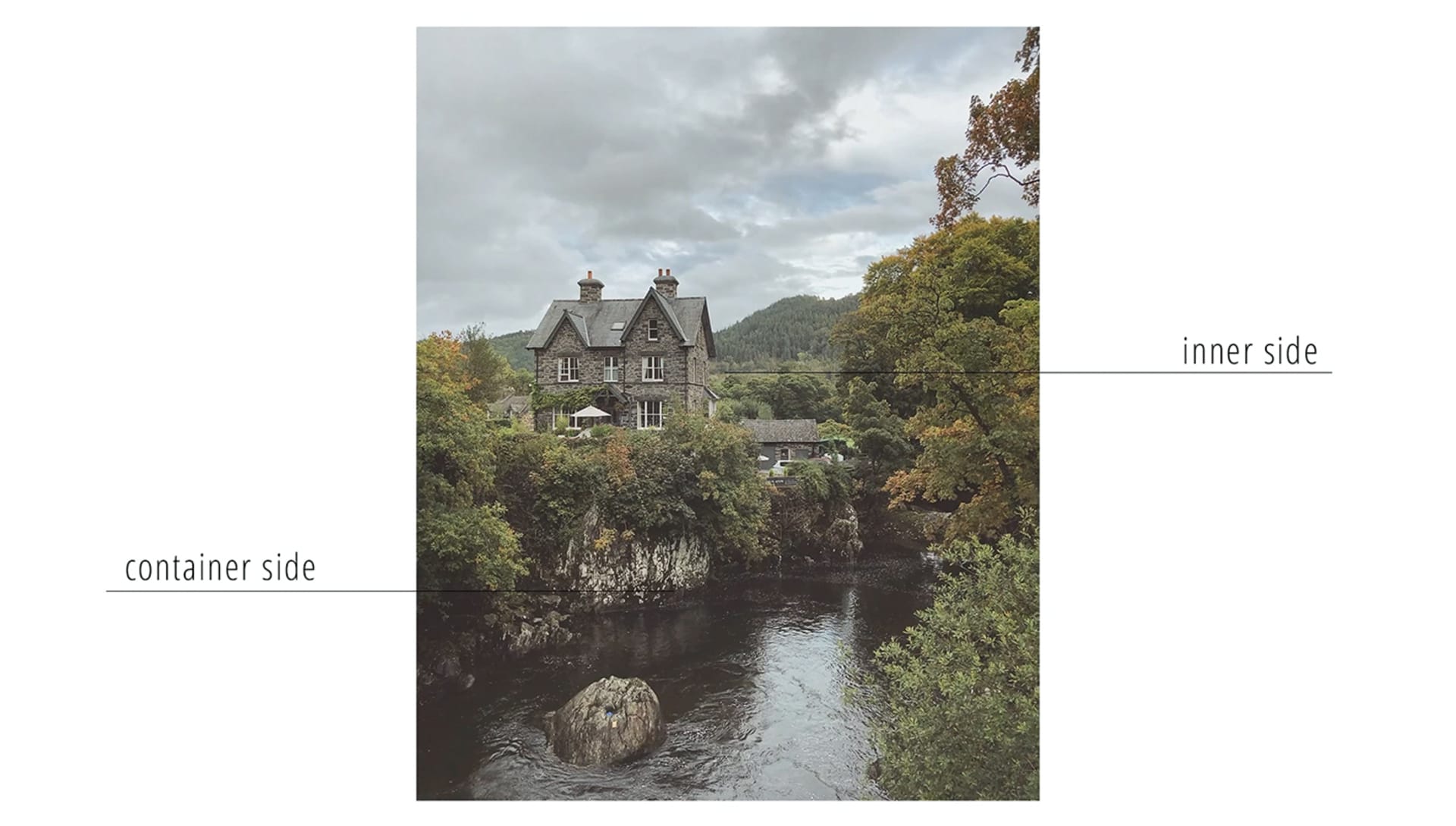 Bring your arch viz designs to life.
Try V-Ray Education free for 30 days.