Archviz studio Floodslicer clues us in on their approach to creating compelling experiences and gives advice on how to stand out as an artist.
As we begin to wrap up projects and prepare for new creative challenges in the year ahead, we thought it would be great to share a collection of our favorite bits of know-how from the third edition of 24 Hours of Chaos. We hope these recaps will give you a bit of guidance and inspiration as you brainstorm new ideas, grow your network, and gear up for exciting events we have coming up!
What better way to start things off than revisiting archviz studio Floodslicer in sunny Australia? Keep reading to find out some of the important tips Managing and Creative Director Daniel Flood and his team shared during the sixth show of 24 Hours of Chaos 2022.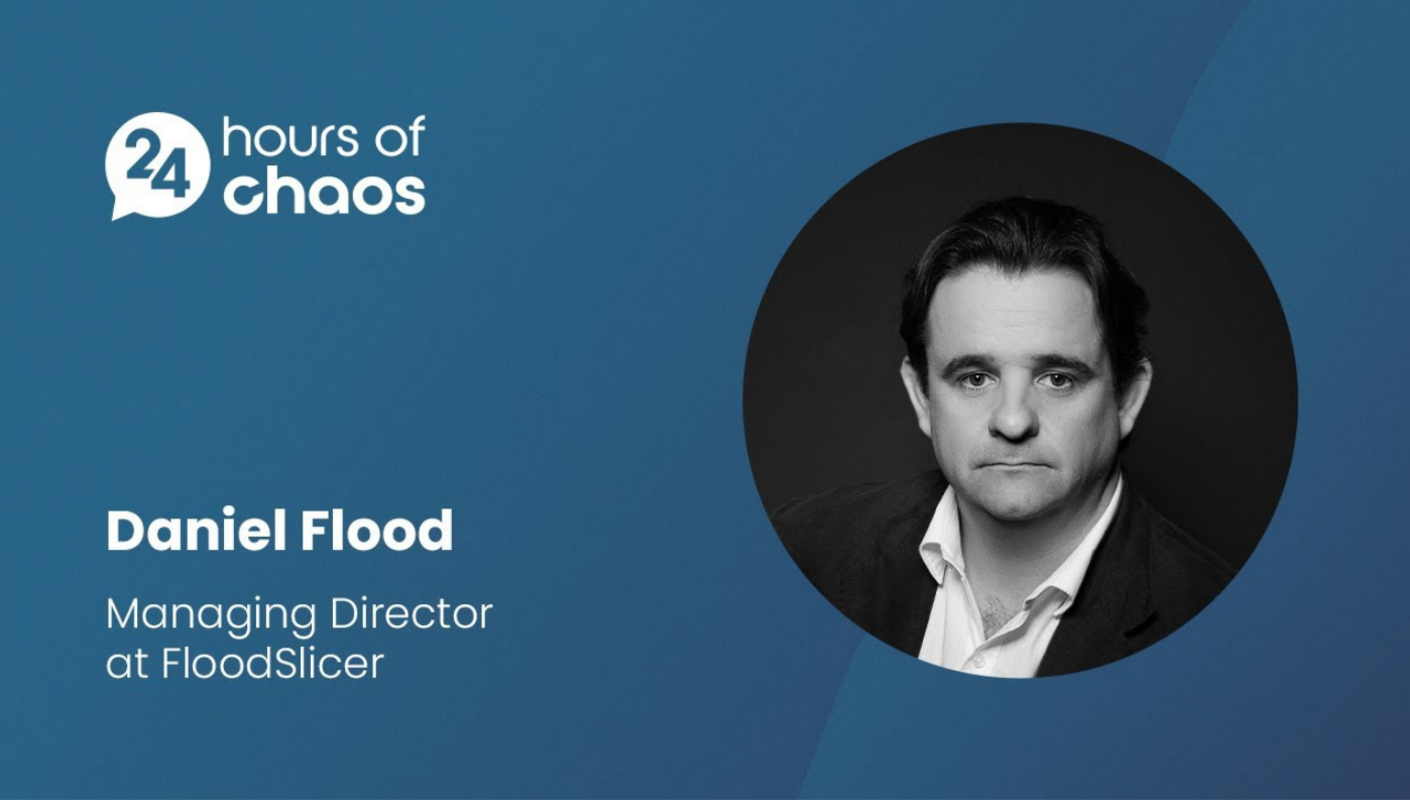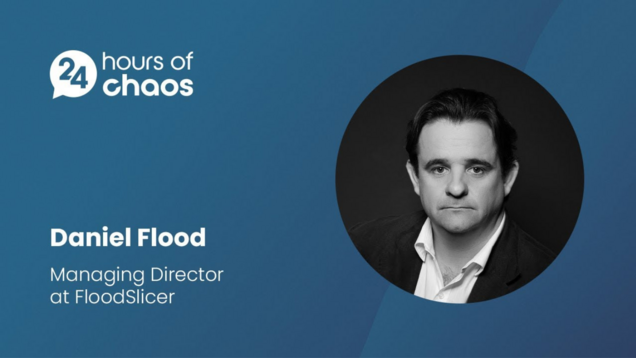 To watch all the show recordings and relive the experience, head over to our playlist on YouTube and let the binging begin!


Embrace new workflows and break the rules
Daniel shares that Chaos has always been by Floodslicer's side, and that the new features in Chaos products often solve problems that have required clunky workarounds in the past. He goes on to suggest that once you master working with the software, you are able to break the rules and create exciting new things.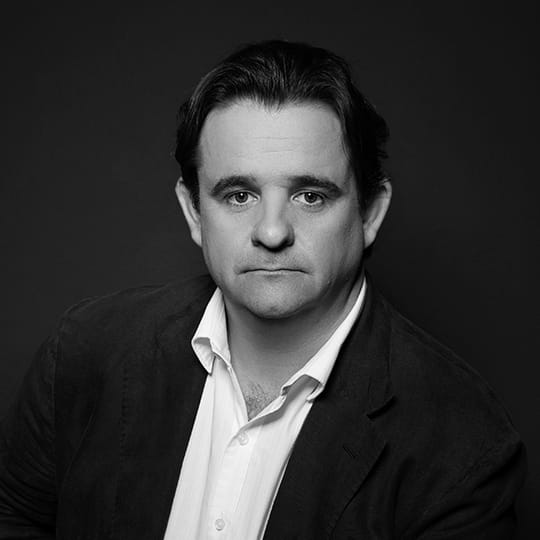 "The only company that pushed our agenda best is Chaos in the sense that the software we use has become accessible for us. Things like Phoenix, which allows us to build fluid sims, and those sorts of things that were inaccessible before, now aren't because of the way Chaos has improved access to it."
Daniel Flood, Managing & Creative Director, Floodslicer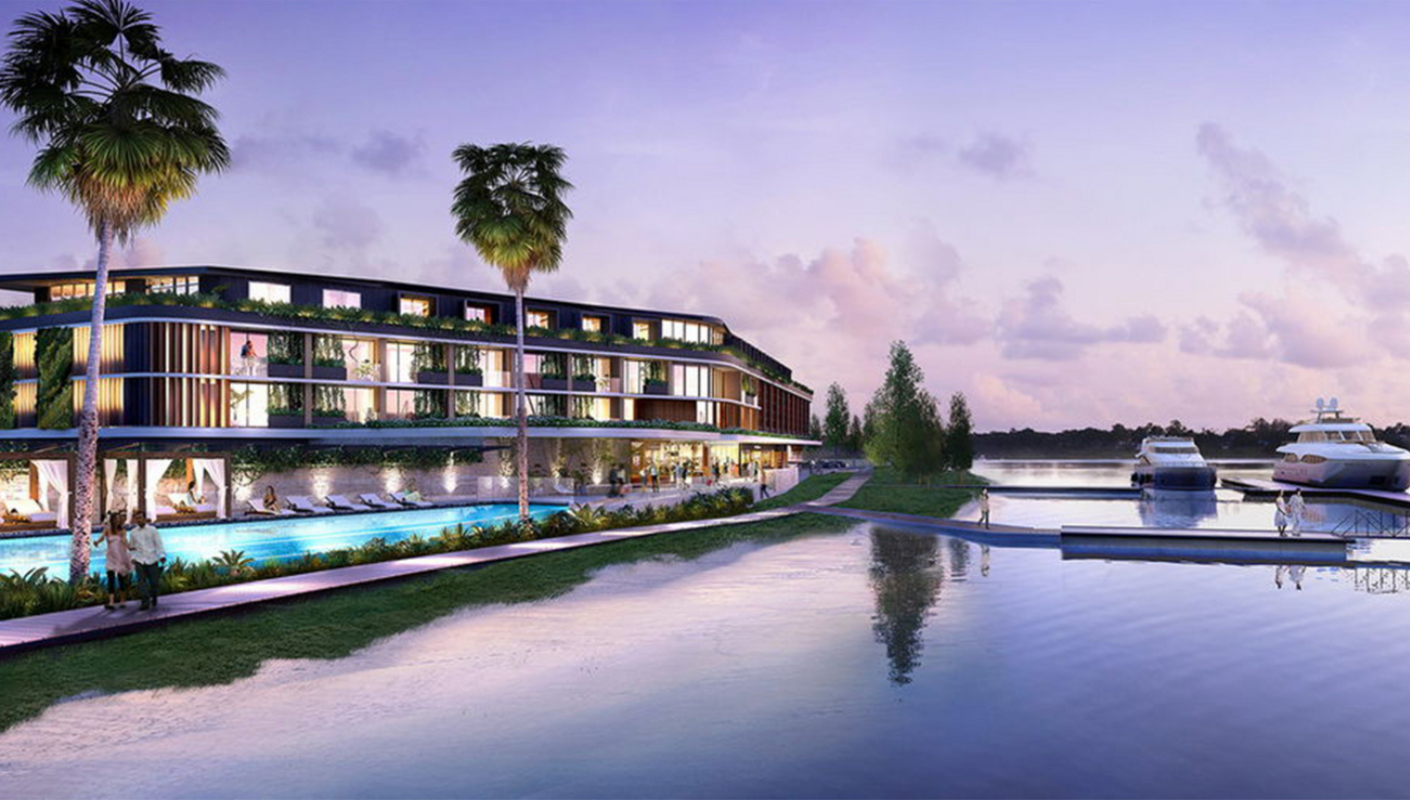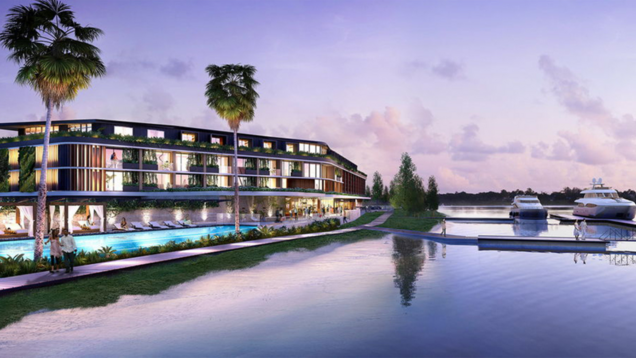 Explore nonlinear narrative.
Most archviz professionals talk about focusing on the story in their image-making process. Instead, Daniel challenges artists to break free of the traditional beginning, middle, and end, and think about how to make use of alternative ideas, randomized elements that are mish-mashed into a powerful result. Still, you need to have a reason and think through your outcome. This can be done through storyboards, brainstorming, or more nontraditional methods.
In the case of our most recent award winner, I walked down some stairs and said, screw this, I'm throwing out the storyboard. This is how we're going to do it. Everybody in this room, you're going to play with a medium of your choice, and then you'll come back with an idea of what this building identifies or represents for you and then put together an outcome that no one expects.

Daniel Flood, Managing & Creative Director, Floodslicer


Develop big-picture thinking.
According to Daniel, in order to produce a compelling audio-visual experience, artists must not disregard the interconnected elements that make up an entire project. Floodslicer's Avion Experience film was developed around the way the stills had been designed. Although interior designers also collaborated, the aesthetic and representation of the film to a large extent focused on the still-making process. That process was then fed into the film.
If you're not professional enough to try and realize that your stills elements are then going to sit in concert with your film elements, then you're not going to produce a really good outcome. As an overall project. Everything is about holistic thought.

Daniel Flood, Managing & Creative Director, Floodslicer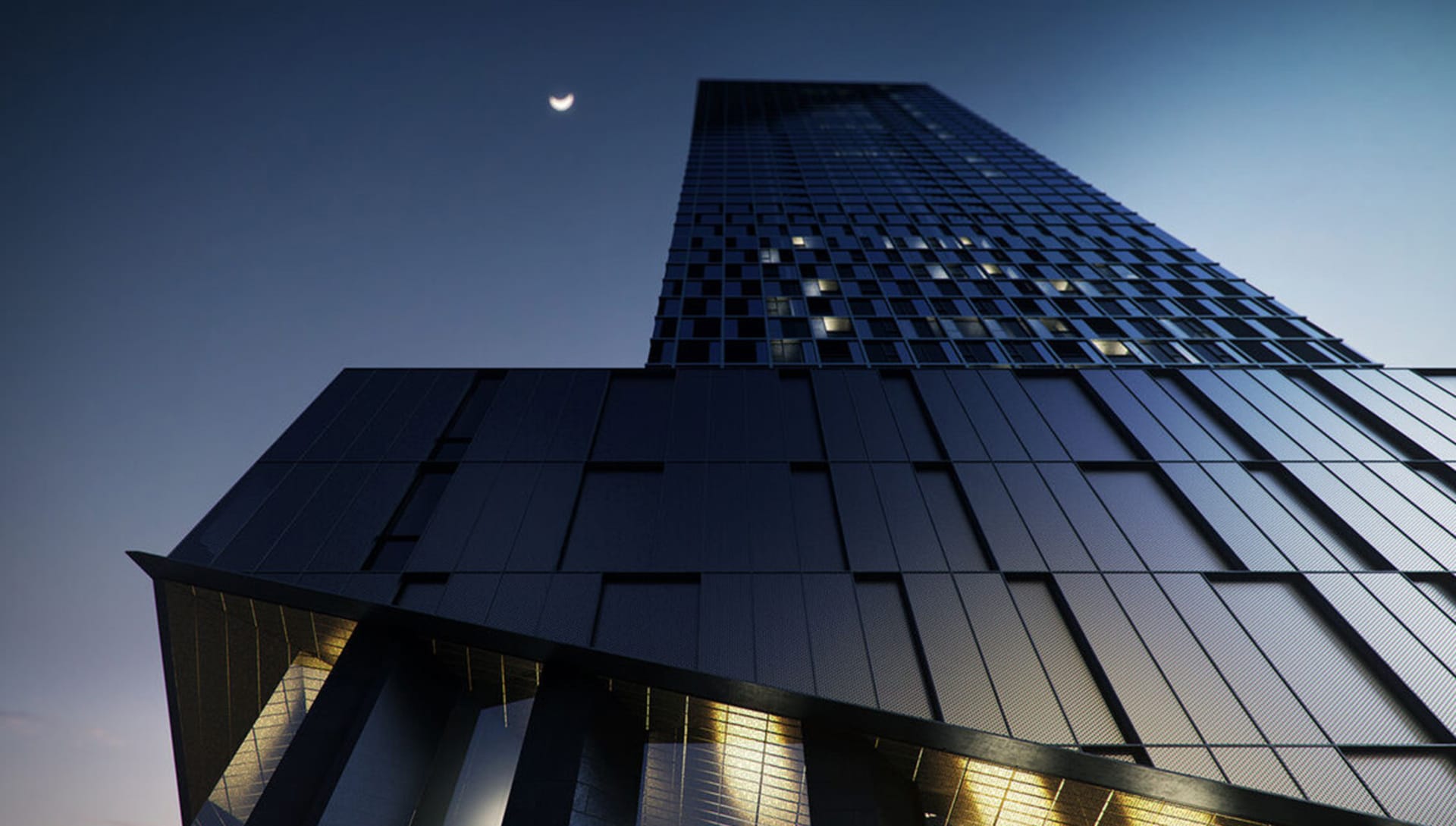 Practice constant observation.
Being observant is a skill that is highly valuable for an artist and James Orchard, creative director and partner at Floodslicer, is always analyzing the world around him.
One way to start being observant is by taking some time to have a mindful look around your surroundings, noting details that make up the scene. This can be done in your office, in the park, or while you are taking the bus. With time, you will start noticing themes and patterns emerging and shifting around that may inspire your next project.
I'm always looking around and taking in the details of a space, whether it may be the lighting in a bathroom, in a restaurant, or the furniture in a new hotel lobby. It's all very interesting to me.

James Orchard, Creative Director & Partner, Floodslicer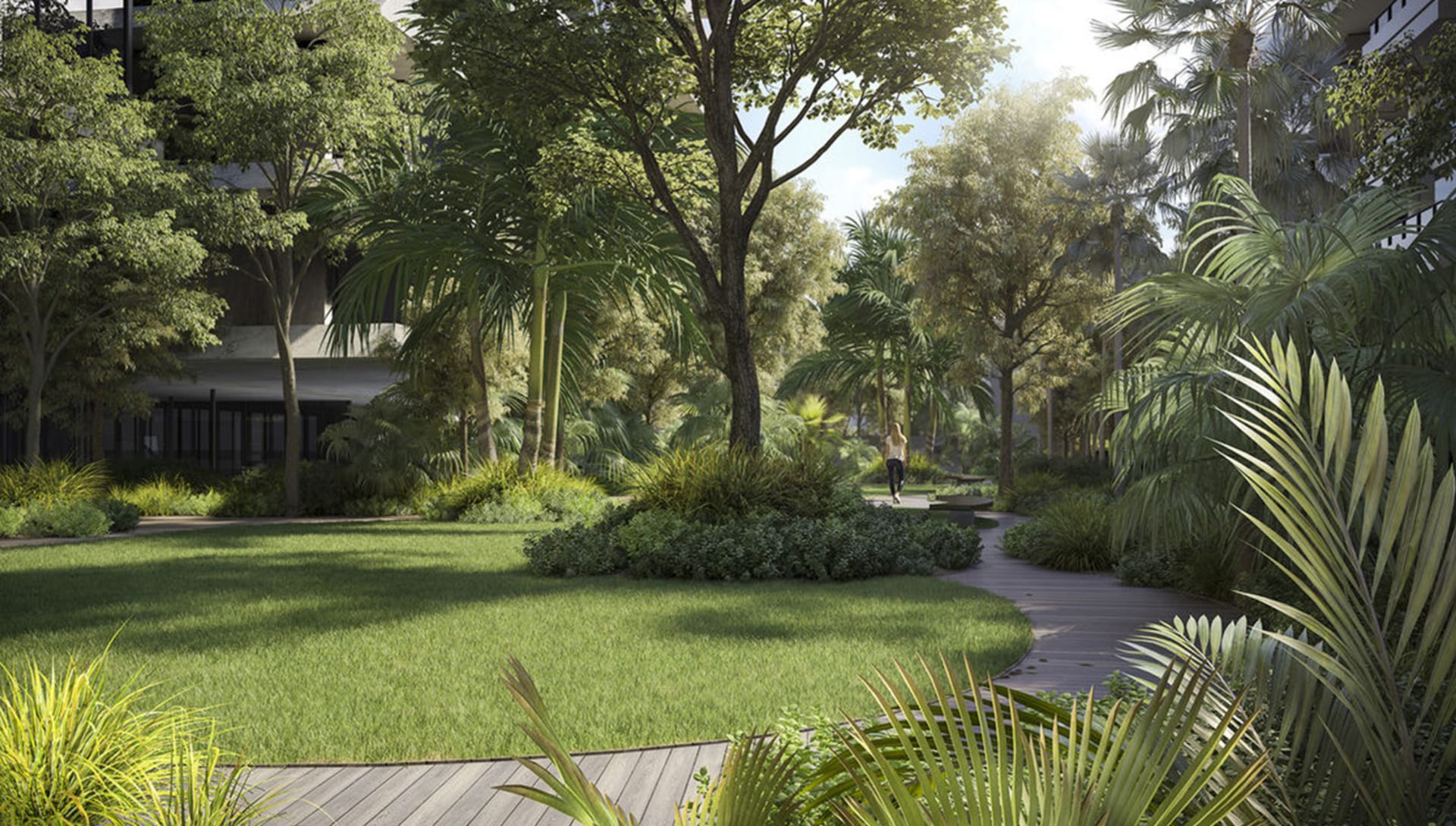 Play with emotions.
As James explains it, architectural visualization is essentially bringing an understanding to the viewer of a space which doesn't currently exist. Artists must not only explain how the architecture functions but create an emotional experience to make the viewer want to be there and interact with the surroundings. You must really put the focus on the unique experience and what emotions the space conveys. Try to avoid being swept up by what other other arch viz studios are producing, and instead bring out the individuality and character behind your client's project.
We've really worked hard over the last 20 years to build a holistic, full production studio, to service all our clients. We treat each project individually. And we ignore what's trending out in the world so that we can create a greater uniqueness and enrich the work for our clients.

James Orchard, Creative Director & Partner, Floodslicer
Dip your toe in film production
While many archviz studios don't have films in their portfolios, Floodslicer recognizes the advantages audio-visual experiences bring to the viewer. Producing a film may be a lot of work and effort but in the end, it is worth it. Apart from aerial footage and plate shots, it gives you the added benefit of interacting with talented actors that bring the human element to the archviz experience. All of a sudden the previously empty space is full of interaction and the viewer becomes more engaged, picturing themselves in the scene living the experience.
We go the extra mile and get right into film production as well as maintaining the quality in 3D. I think film is a very important addition to any 3D archviz studio's options in terms of what you might be able to put out for a client. You have the ability to use not just interviews, but also talent footage. You can set scenes up, you can tell stories, and the 3D can be there too. That way you don't just celebrate the architecture, but also add to the story. The two can really support each other.

Karl Siemon, Creative Director, DP & Partner, Floodslicer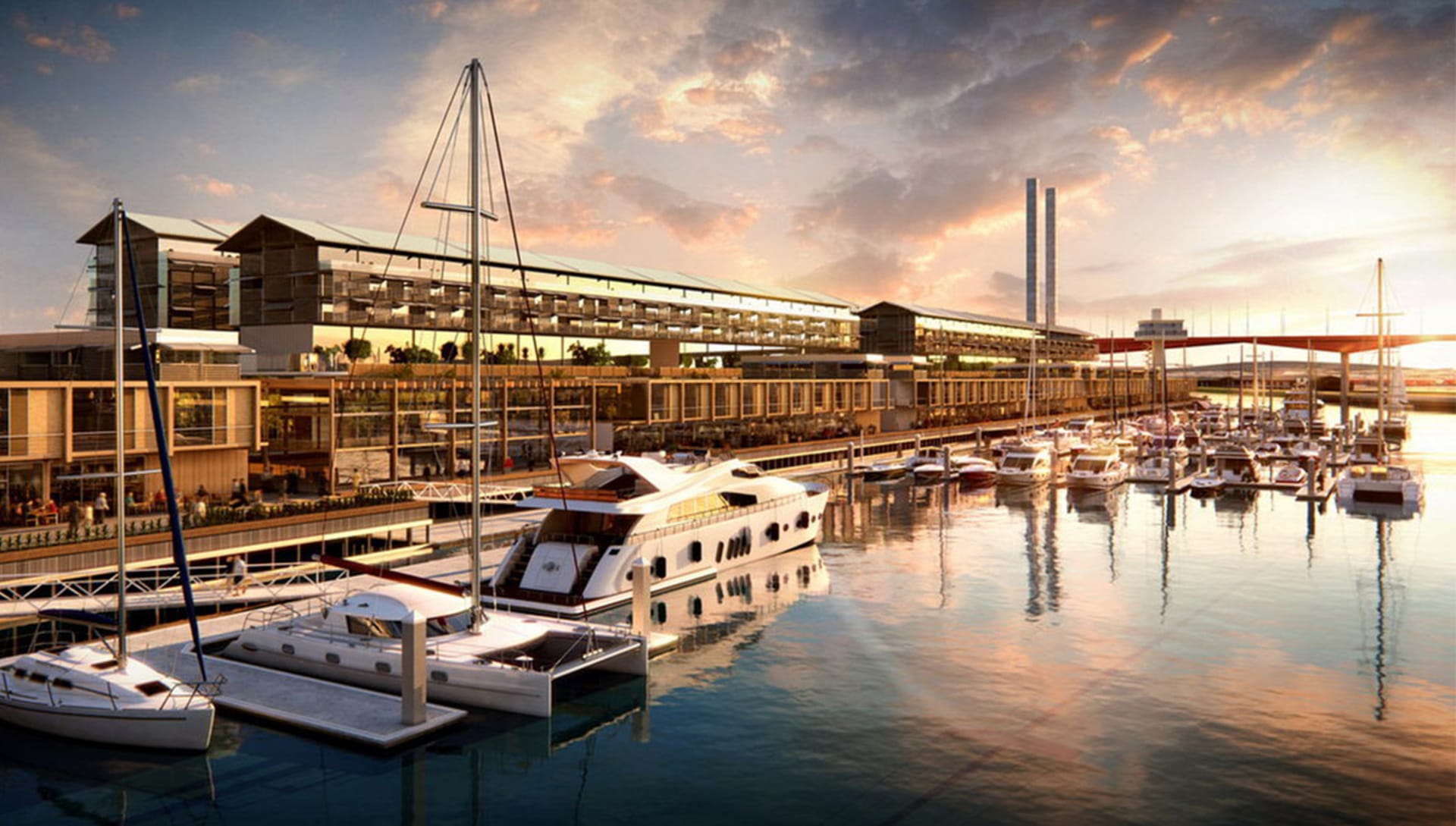 Unleash your creativity.
Get all the tools you need with the full collection of Chaos® software.