Adding V-Ray to Rhino's visual programming language has opened up new ways of creating imagery, animation and designs. KPF's Cobus Bothma explains more.
Kohn Pedersen Fox Associates (KPF) is pioneering data-driven design. The international architecture firm has designed five of the world's 10 tallest buildings and it prides itself on creating sustainable structures which subtly stand out without disrupting the built environment — a process that requires teams of experts running specialist software.

Overseeing this multifaceted process is KPF's Director of Applied Research, Cobus Bothma. His role involves everything from analyzing environmental factors to 3D printing models and visualizing via AR and VR. A crucial tool for Cobus is Rhino 3D, McNeel's modeling and computer-aided design software, and Grasshopper, Rhino's visual programming language extension which adds computational design and analysis elements to Rhino.

While Grasshopper's capabilities have changed the way KPF designs and builds, a stumbling block has always been rendering from the software. Typically, users would bake the output and then use Rhino or 3ds Max to render it. With the advent of V-Ray for Grasshopper, it's possible to render directly from Grasshopper — and it's opened up incredible new workflows.

As a huge fan of V-Ray for Grasshopper, we invited Cobus to share his favorite features of this empowering software.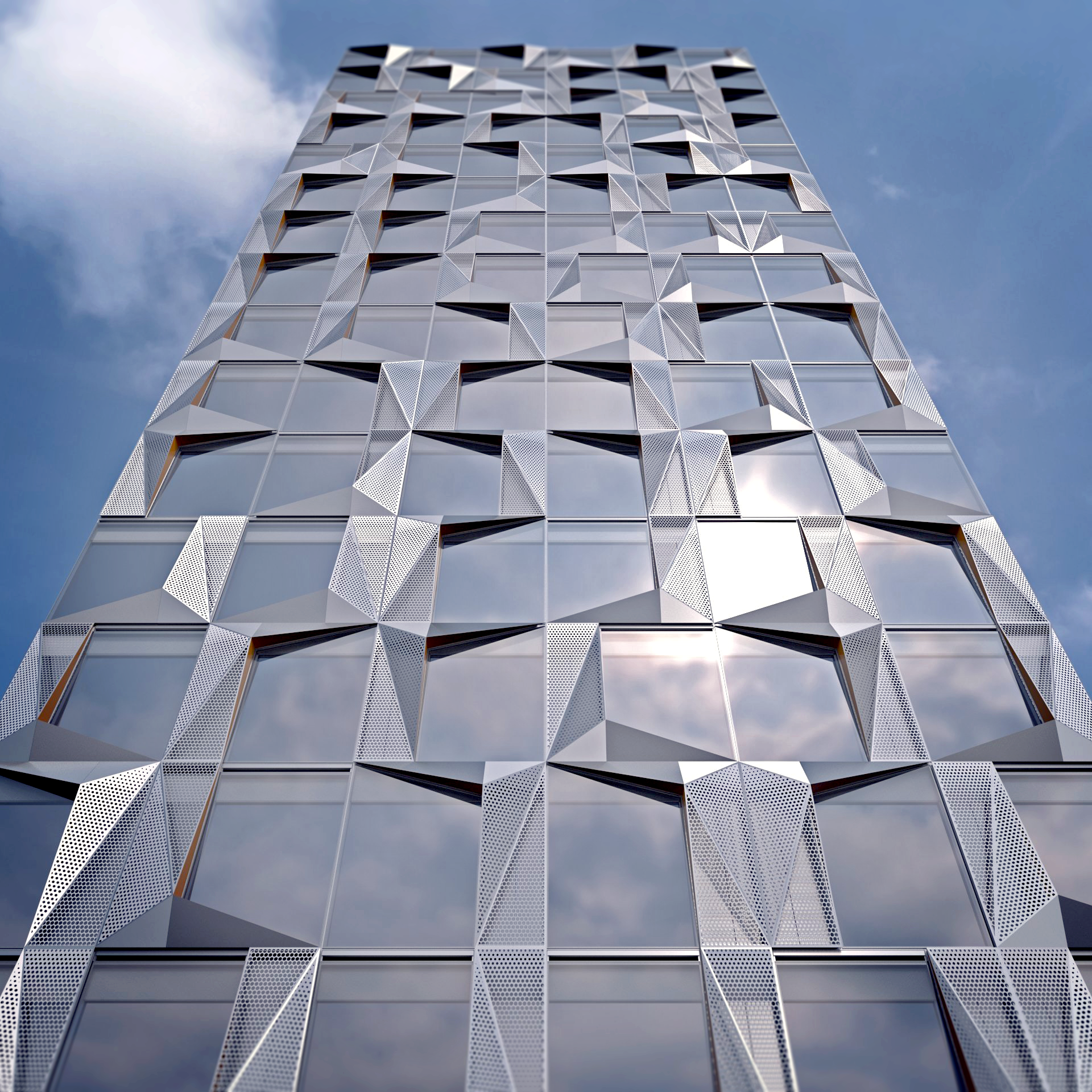 Cobus used V-Ray for Grasshopper to investigate design options for this student accommodation in London.
It's accurate
KPF's approach to exploring and presenting multiple design geometry options has relied on simple diagrammatic screengrabs captured directly from Rhino's viewport. With V-Ray for Grasshopper, however, design teams are able to present realistic images and animations of multiple options in a limited period of time.
"We can render design iterations to the exact level of detail we want," Cobus says. "I can pull a façade apart, change the aperture of fritting, and put it back together and look at it with different sky environments. Plus, it allows us to get an understanding of how materials and glass reflect. For example, the difference between polished and unpolished steel — you can't do that in standard Rhino. The beauty is we've scripted a lot of this through Grasshopper anyway, so V-Ray is the natural extension to make it look good."
What Rhino can do is good these days, but I'm trying to break that a little bit with V-Ray and Grasshopper, and show the team that you can do an analysis model and make a render that is really beautiful.

Cobus Bothma, KPF
It makes everything look great
Environmental Performance is an integral element of architectural design. Cobus works directly with a team responsible for simulating the effect of shifting daylight, internal lighting, pedestrian comfort and wind analysis (via computational fluid dynamics) for different prospective building designs. Displaying this information can be quite dry, but V-Ray for Grasshopper makes it look great.

"These simulations typically look as though they run on MS-DOS," explains Cobus. "We're trying to push the boundaries by running these simulations through Grasshopper, and replacing diagrammatic white-block models with really nice-looking models where the analysis information is overlaid. What Rhino can do is good these days, but I'm trying to extend that a little bit with V-Ray and Grasshopper. To show the team that you can do an analysis model and make a render that is really beautiful."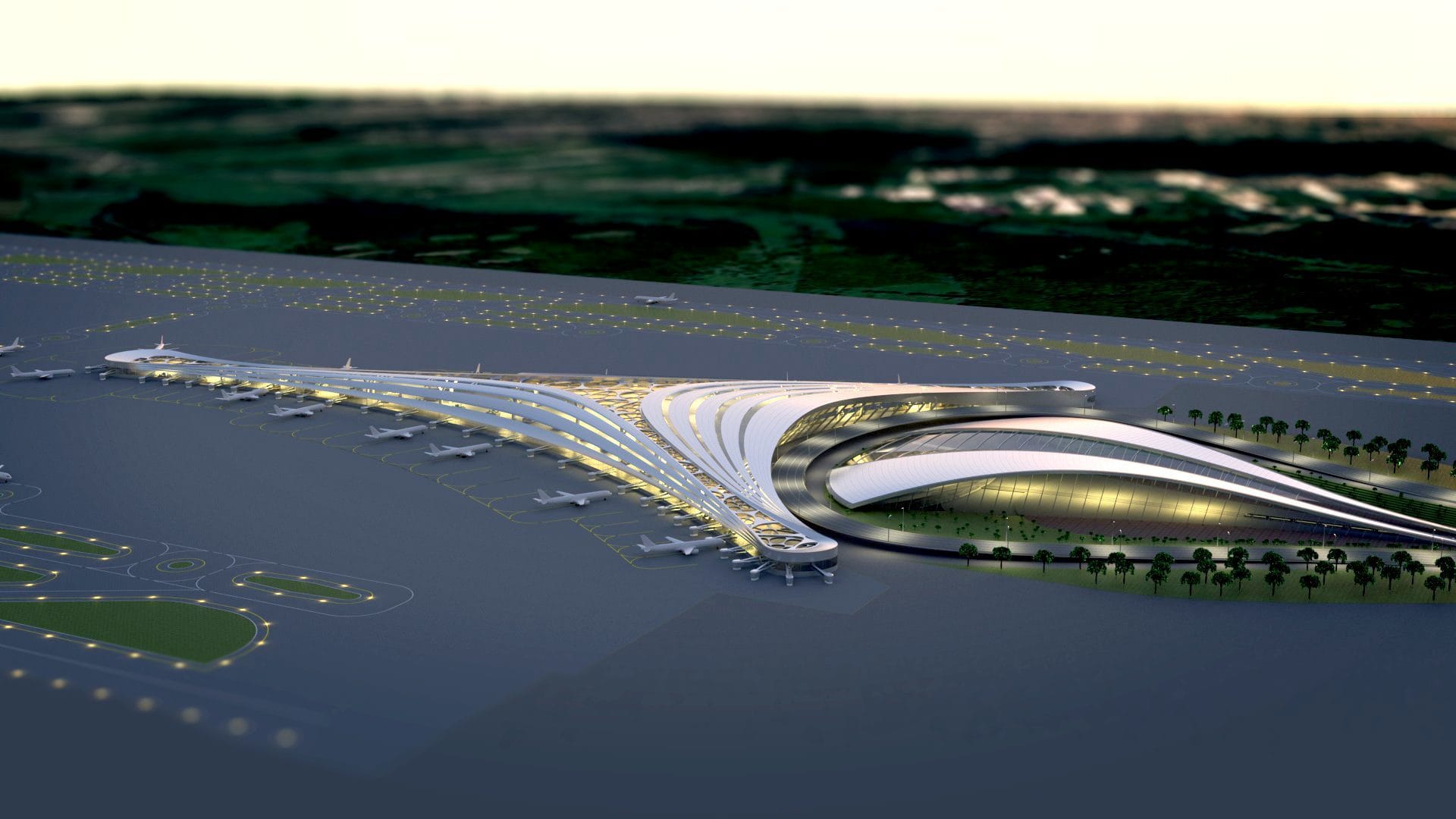 Conventional animation of objects — such as aircraft — is also possible in V-Ray for Grasshopper.
It improves the animation process
KPF creates hundreds, if not thousands of variations in geometry for every building, and creating an animation is a natural fit to show multiple different models in a short space of time. Rhino is good for geometry, but not for animations. Animating geometry in 3ds Max is somewhat easier, but it lacks the granular controls architects and designers need to show precise variations. With Grasshopper, it's possible for every step of the design and iteration process to be turned into an animation.

"You could start with a block, carve it out, do computation on it, you do a population on it and or attractor on it — and every one of these steps is animated. It's not just still images," Cobus enthuses. "You can see this thing is morphing into place and people will really understand it. Instead of trying to produce a single drawing, you could supplement it with an animation. There's a lot of possibilities."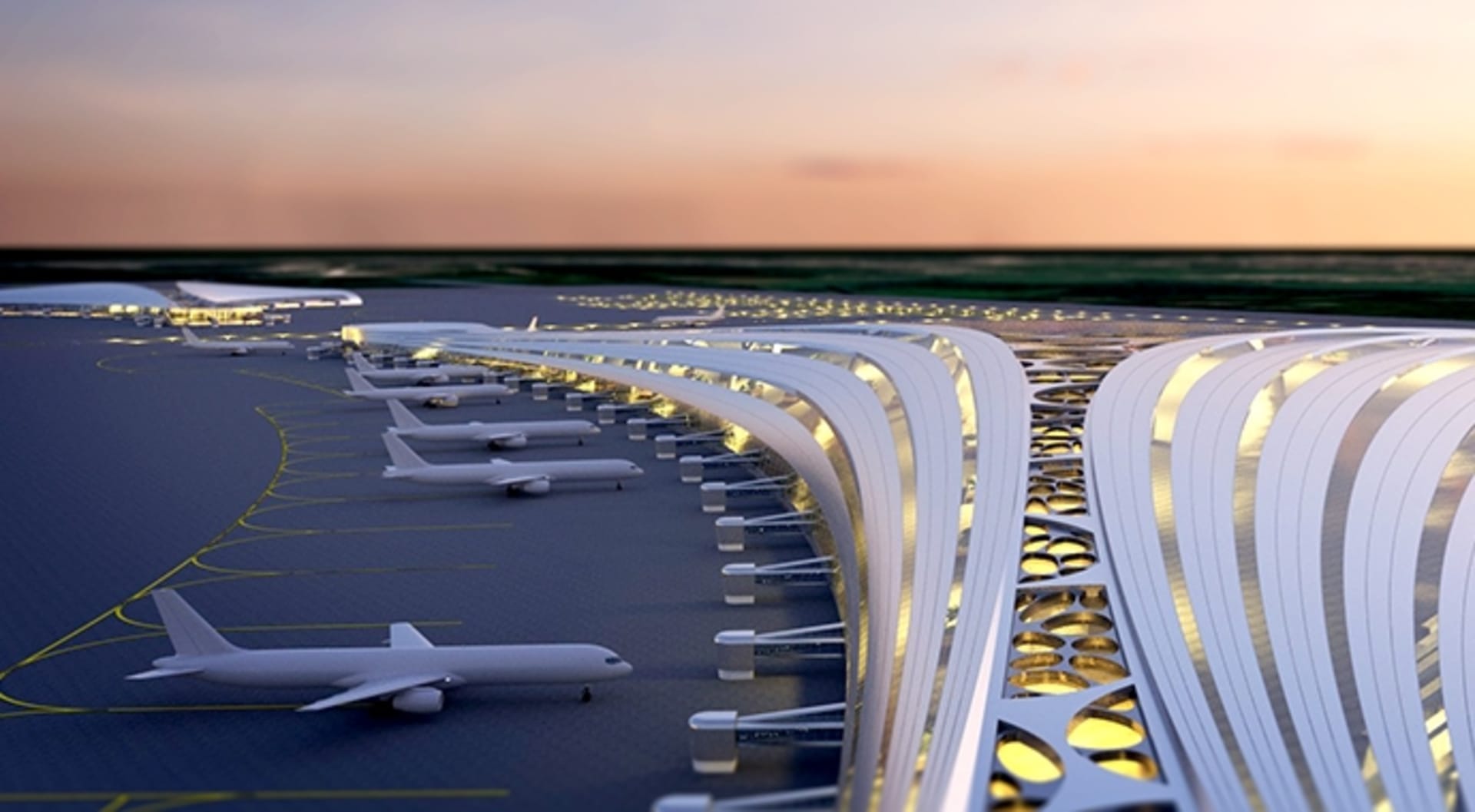 Feedback loop: V-Ray for Grasshopper makes it easy to show multiple design iterations in a single animation.
Advanced effects are easy
V-Ray for Grasshopper also opens up whole new ways of automating the animation process, as Cobus explains: "In some of the projects we've worked on, I script calculations on the frames coming out of the V-Ray slider and the values of those feed parameters. For example, to allow viewers to understand geometric changes in an animation I might only want a change to happen every second — or every four seconds. I can control this by remapping the numbers."
I can show you in five minutes how to produce a great rendering with V-Ray for Grasshopper.

Cobus Bothma, KPF
It's super simple
V-Ray is famous for its photorealistic renders; however, designers and engineers who've never hit the render button before may not be aware of the potential. As it seamlessly slots into the Grasshopper interface, Cobus can get users up and running in no time.
"I can show you in five minutes how to produce a great rendering with V-Ray for Grasshopper," says Cobus. "You just need the basics: geometry, either pre-generated or generated through Grasshopper, a light and a camera. That's it."
Deadlines at KPF are often very tight, so Cobus needs software he can trust to get the job done on time. The airport animation above, for instance, was requested on a Monday with a deadline of Friday — but V-Ray for Grasshopper helped him deliver a great result with time to spare. Here's how he did it:
Monday
"A team of architects had prepared a model of the airport design in Rhino. I received this on Monday morning and worked on it for a couple of hours, setting up the model in Grasshopper and testing some lookdev in V-Ray for Grasshopper to produce some quick renders and concepts."
Tuesday
"I started scripting more detail. An airport needs a lot of lighting on the runway plus we wanted to include planes and populate the interior of the buildings, so I scripted all of that. Because I was running V-Ray per-scene I could change the detail as needed."
"After that, I processed nearly 1,000 frames directly through Grasshopper and compiled a final animation. Something that would have taken far longer, or would have resulted in a less detailed animation, without V-Ray for Grasshopper."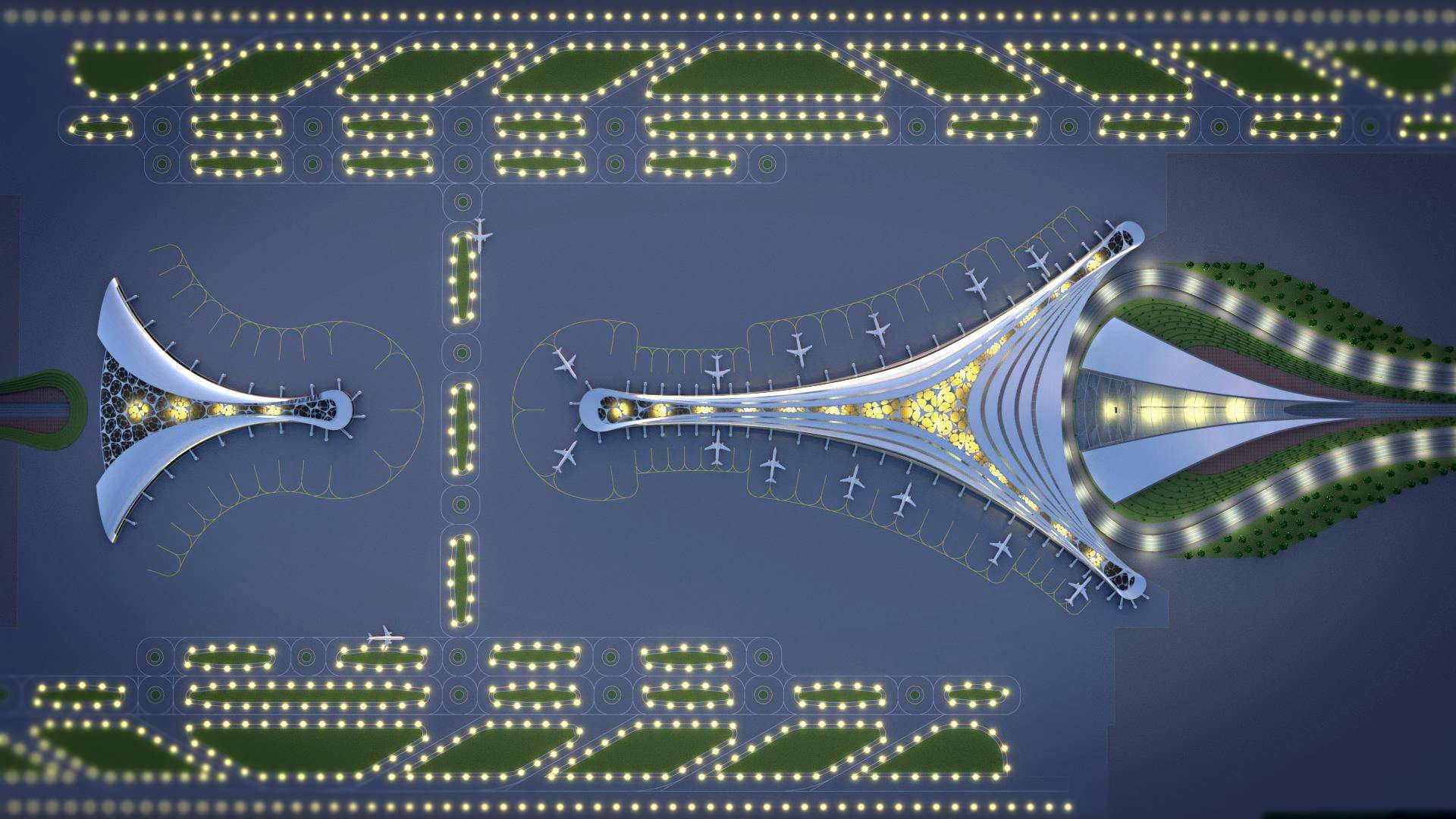 Everyone loves V-Ray for Grasshopper renders.
It looks great (part two)
To generate the highest-quality renders, KPF uses the best architectural rendering studios. But when KPF needs a decent-quality image for use internally, they can make use of V-Ray for Grasshopper — with unexpected bonuses.
"If someone likes what they see, we can do a proof render quickly, at production quality, and it looks alright. It's not external-high-end, but it's a useful tool that can be used quickly during the design process. We can even use screen grabs of the animation."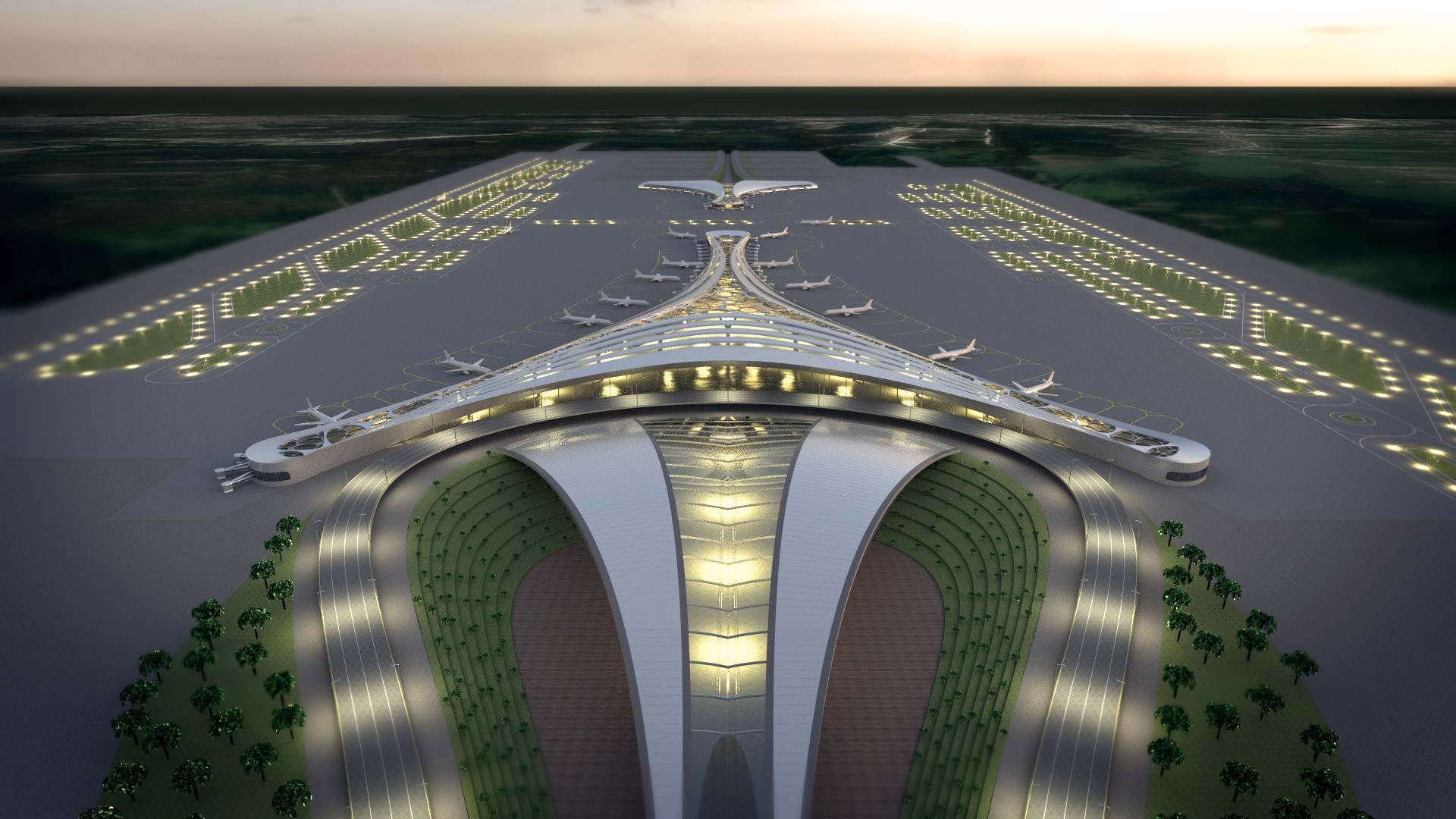 We can't wait to see what Cobus does next.
The future
Cobus's adventure with V-Ray for Grasshopper has only just begun, and he's keen to explore its creative possibilities, including adjusting camera movement speed, aperture or field-of-view depending on geometric feedback, or even making buildings breathe. "I'm excited about the nonconventional approach," he says.

Want a new perspective on architecture and design in Grasshopper? Try V-Ray Next for Rhino — which includes V-Ray for Grasshopper — free for 30 days.