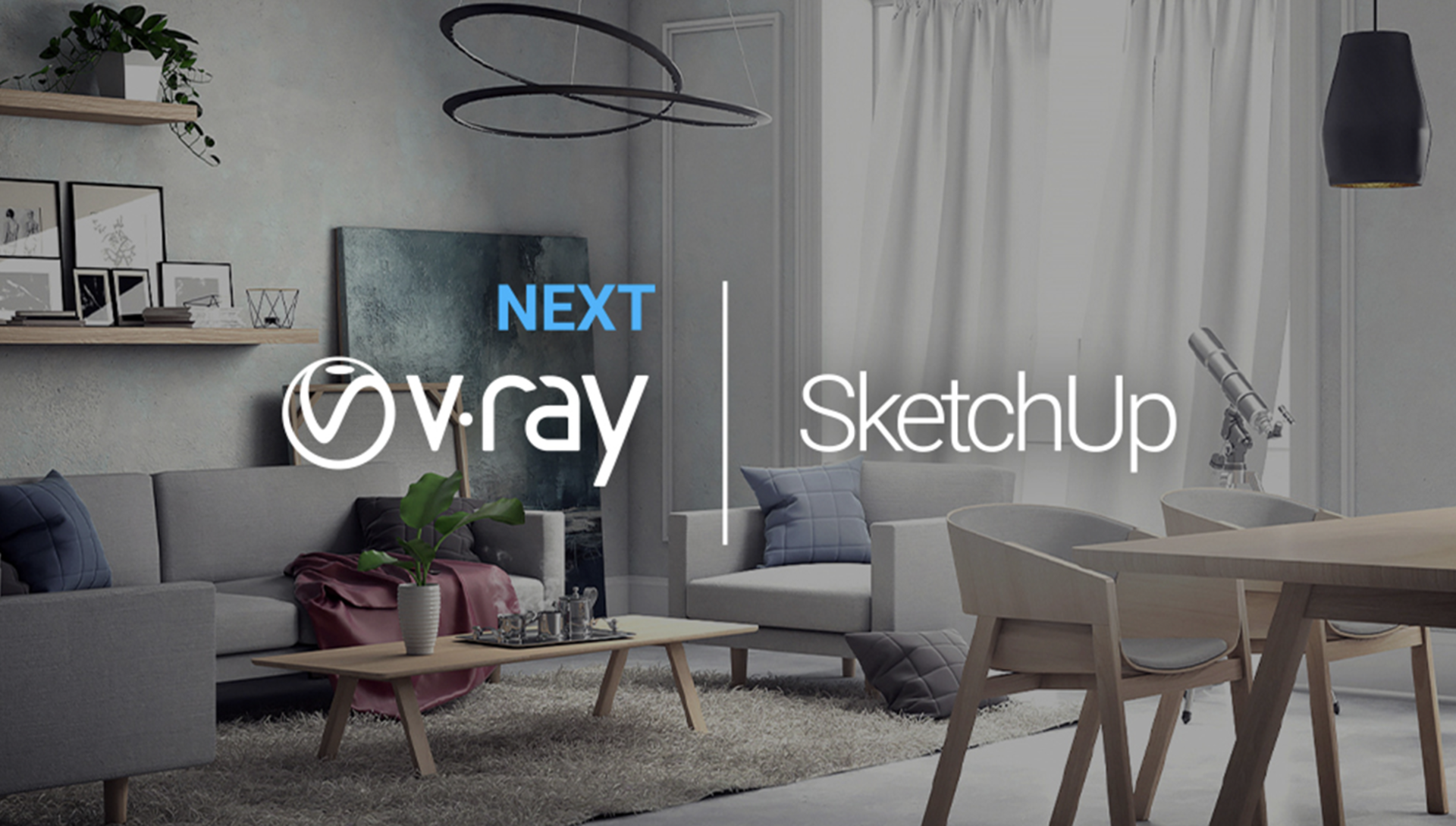 The latest update to V-Ray Next for SketchUp includes a host of new features to make rendering your SketchUp creations easier than ever. Discover what's new in the video below.
Be sure to enjoy the latest additions and improvements in V-Ray Next for SketchUp, update 2, including:
RTX support — Boost your V-Ray GPU performance with NVIDIA RTX technology.
Proxies with materials — Import or create a proxy mesh asset and V-Ray will automatically generate a set of material slots, making it easier to manage materials.
Color assistant — Choose the exact color you need with the right hue, saturation and value variation with the Color Assistant, V-Ray Color Picker's new extension.
Improved materials — We've optimized the underlying shading structure of all scene materials, so advanced attributes can now be added or removed without cluttering the material properties.
Unified installer — Enjoy a smooth, single-step installation of all the components included in the V-Ray package.
Color themes — A new "Bright" color theme is now available for the V-Ray user interface.
Partial scene export — Export only the current selection as a .vrscene file containing its applied materials, lights and other V-Ray special objects.
VRscans enhancement — The VRscans material now includes a triplanar texture projection mode, removing the need for UV mapping of objects that use the material.
Visit the V-Ray Next for SketchUp product page to find out what else is new.
This update is free for all V-Ray Next for SketchUp clients, who have purchased a perpetual license or have an active term license.
Ready to see how quick and easy V-Ray Next for SketchUp makes rendering your designs?
Try V-Ray Next for SketchUp free for 30 days.