Get all the latest V-Ray news, Corona updates and highlights from Chaos' new real-time ray tracer, Lavina — plus the full scoop from Total Chaos @ SIGGRAPH 2019.


Everyone's talking about real-time ray tracing. An early glimpse of Project Lavina, Chaos' groundbreaking application for 100% ray tracing in real-time, was revealed last year at SIGGRAPH. And this year, for the first time, SIGGRAPH attendees were able to get hands-on experience with Lavina on both the exhibition floor and during the annual NVIDIA Limelight event in Los Angeles.
Project Lavina
Project Lavina can fully ray trace massive 3D scenes without workarounds or the complex setup of a game engine. Artists can simply drag and drop their V-Ray scenes and work in a fully ray-traced environment, animating, iterating and assessing without any loss of detail.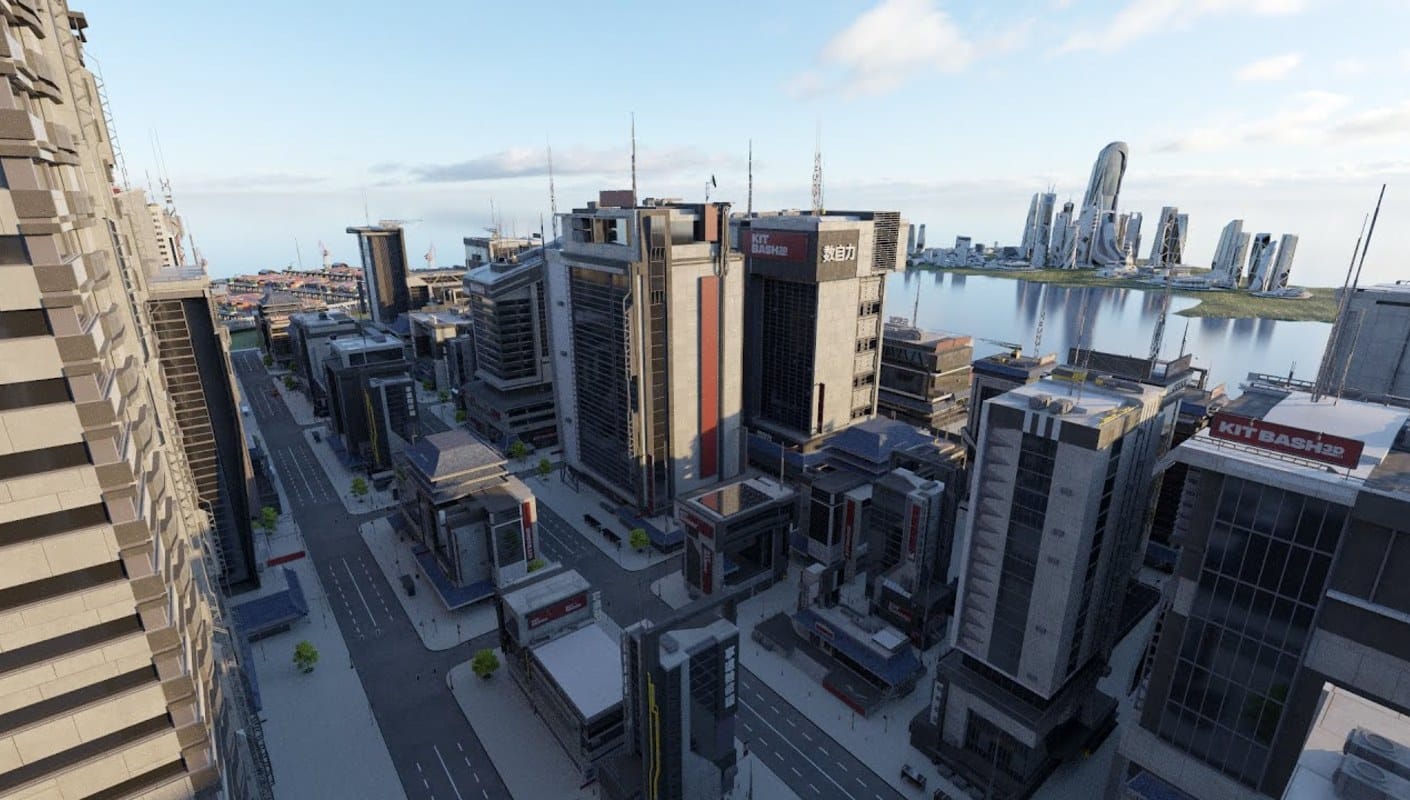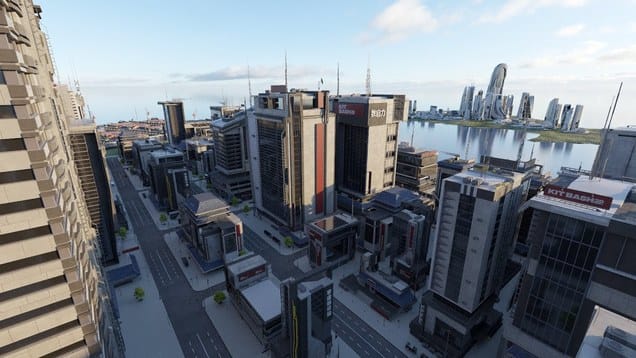 The new features in Project Lavina were demonstrated at SIGGRAPH with several scenes including a 1-billion polygon KitBash3D city designed by environment artist Evan Butler and a fully interactive walkthrough of 15-year Blur veteran Kevin Margo's "CONSTRUCT" movie site using a single NVIDIA RTX card and a laptop.



For the second year in a row, Chaos Group earned a SIGGRAPH 2019 Silver Edge Award from Computer Graphics World for Project Lavina, for "making it possible to fully ray-trace massive 3D scenes smoothly and easily."
V-Ray for Houdini
SIGGRAPH 2019 also marked the official release of Chaos' V-Ray for Houdini. The already-production-proven renderer for SideFX's beloved Houdini, built for demanding, high-end VFX and animation projects, allows artists to assemble their scenes in a procedural environment, using V-Ray for Houdini for even greater control. Ingenuity Studios has been using V-Ray for Houdini since it was in alpha, which has helped the studio create impressive effects across high-profile pieces for the likes of Taylor Swift, Billie Eilish and The Walking Dead. Read how Ingenuity Studios has been using V-Ray for Houdini and how the studio worked with Chaos to make it production-ready.
New VFX & animation showreel
It's a Chaos tradition that each year at SIGGRAPH, we reveal our latest, hottest, greatest VFX showreel — and this year was no exception. Featuring the biggest client list yet, be sure to watch through to the end of our 2019 V-Ray VFX Reel to see the very many credits in this year's impressive roster: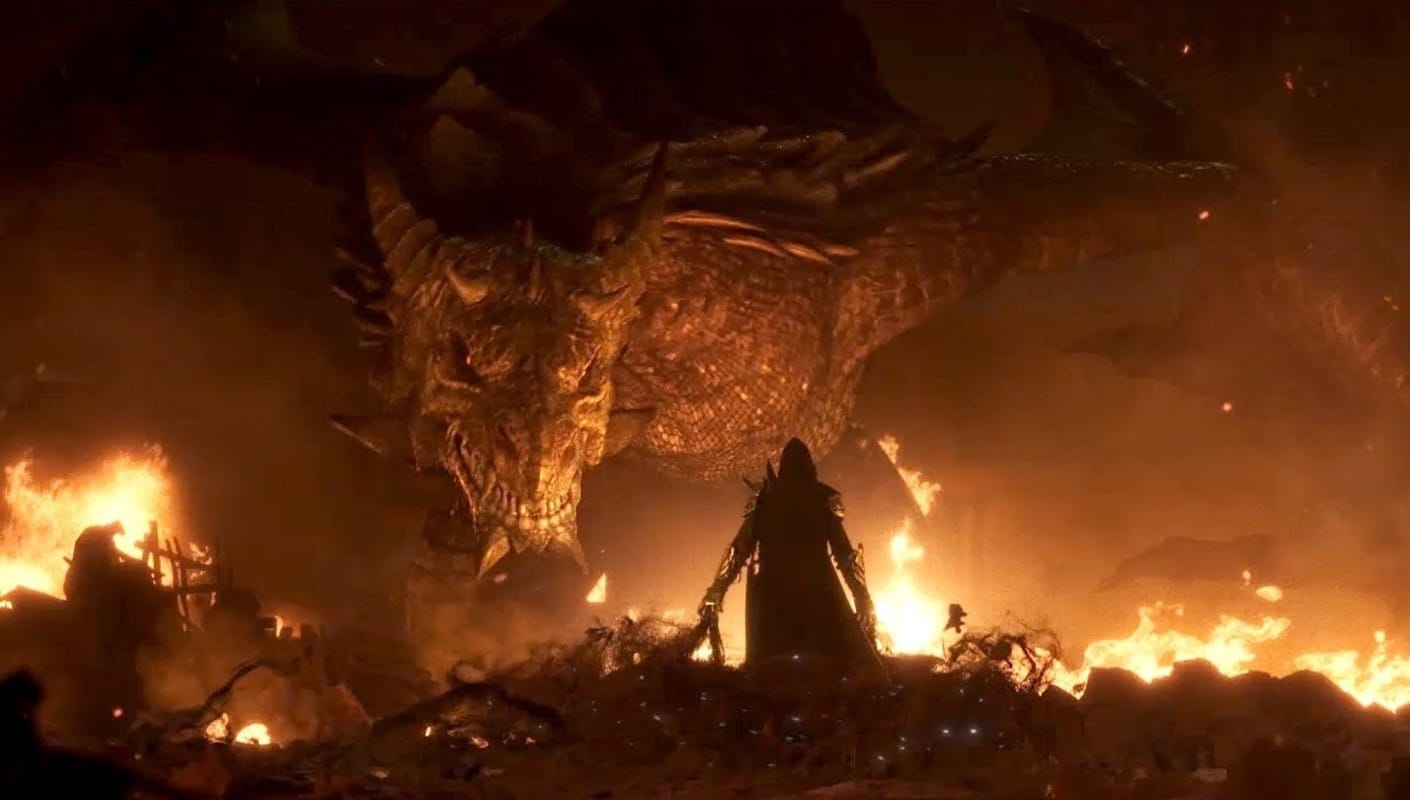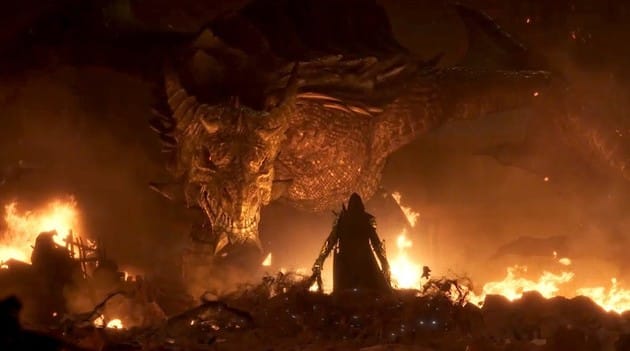 The V-Ray 2019 VFX Reel was debuted on day one of Total Chaos @ SIGGRAPH 2019 — read on to learn all about the guests and talks that took place.
Two days of inspiring presentations

In the first Total Chaos edition outside of Sofia, Bulgaria, SIGGRAPH 2019 was the perfect opportunity to host Chaos' first leg of our now-international event series. Bringing some of the most inspiring talks from Total Chaos 2019 in Sofia this May and adding to the lineup with incredible Los Angeles-based guests such as Elastic's Kirk Shintani and Pixomondo VFX rockstars, the talks were presented to over 600 guests across two days and included many huge names in VFX and architecture. Our very own Agents of Chaos additionally delivered technical insights into V-Ray and Corona for those that wanted to take a deeper dive.
Did you miss Total Chaos @ SIGGRAPH? You can watch many of the talks from Total Chaos 2019 in Sofia on our recap page, plus see more event recordings on our official ChaosGroupTV YouTube channel.
"Designers should be designing, not trying to figure [technical] things out."
—Cobus Bothma, Director of Applied Research, KPF

Kicking off two days of presentations, Cobus Bothma is on a mission to get designers to the render button faster. Director of Applied Research at KPF, and previously an industrial designer, he's journeyed through working with BIM models and schematic renderings in the 2000s and into the real-time solutions that are today enabling KPF to work across multiple offices instantly. And at KPF, rather than having specialist teams for each design discipline, designers are trained to be capable of handling everything that comes up within the design visualization pipeline.
Cobus switched from CPU rendering to GPU rendering three years ago and hasn't looked back since. Using V-Ray in the studio's computational scripts, KPF designers can now get proper feedback when rendering on the GPU, operating V-Ray through Grasshopper and Rhino. KPF is also experimenting with Chaos Group's Project Lavina real-time ray tracer. Granted early access to Project Lavina: "I tried to break it," Cobus revealed. But rather, he found he was able to drag and drop massive files into Lavina and receive impressive rendering speed of full 3D geometry, using a test scene with 10-billion instanced triangles — all on a single GPU machine. He stated there was "zero time spent optimizing and tweaking," and Cobus predicted that "the image quality is just going to get better and better."
Demos on the show floor
Meanwhile, on the SIGGRAPH 2019 Exhibition show floor, Agents of Chaos were demoing Lavina at the NVIDIA booth — including our Co-Founder and CTO at Chaos Group, Vlado Koylazov (pictured here). The demo scene displayed here is the huge environment Kevin Margo created for his CONSTRUCT movie, rendering in real-time (which simply wasn't possible on a single-GPU machine when Kevin started the project several years ago!).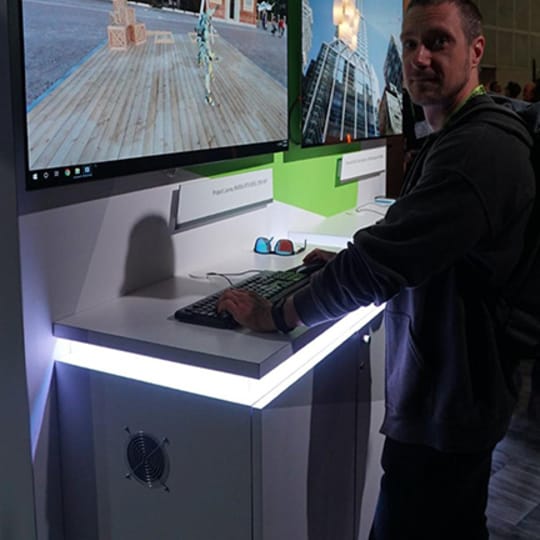 "You'll be able to use Lavina this year."
—Vladimir Koylazov, CTO, Chaos Group

The second presentation of the day was our annual "Vlado in Renderland" extra-deep dive into the behind-the-scenes development work happening at Chaos. Vlado discussed some of the new and sometimes hidden features in the Next versions of V-Ray and how the optimizations are building the path to even better future workflows and results. Project Lavina, Chaos' real-time raytracer, was also up for discussion — and when asked by the audience when users can expect to try Lavina, Vlado responded: "You'll be able to use Lavina this year." Eager to learn more? You can watch the full presentation of Vlado in Renderland now: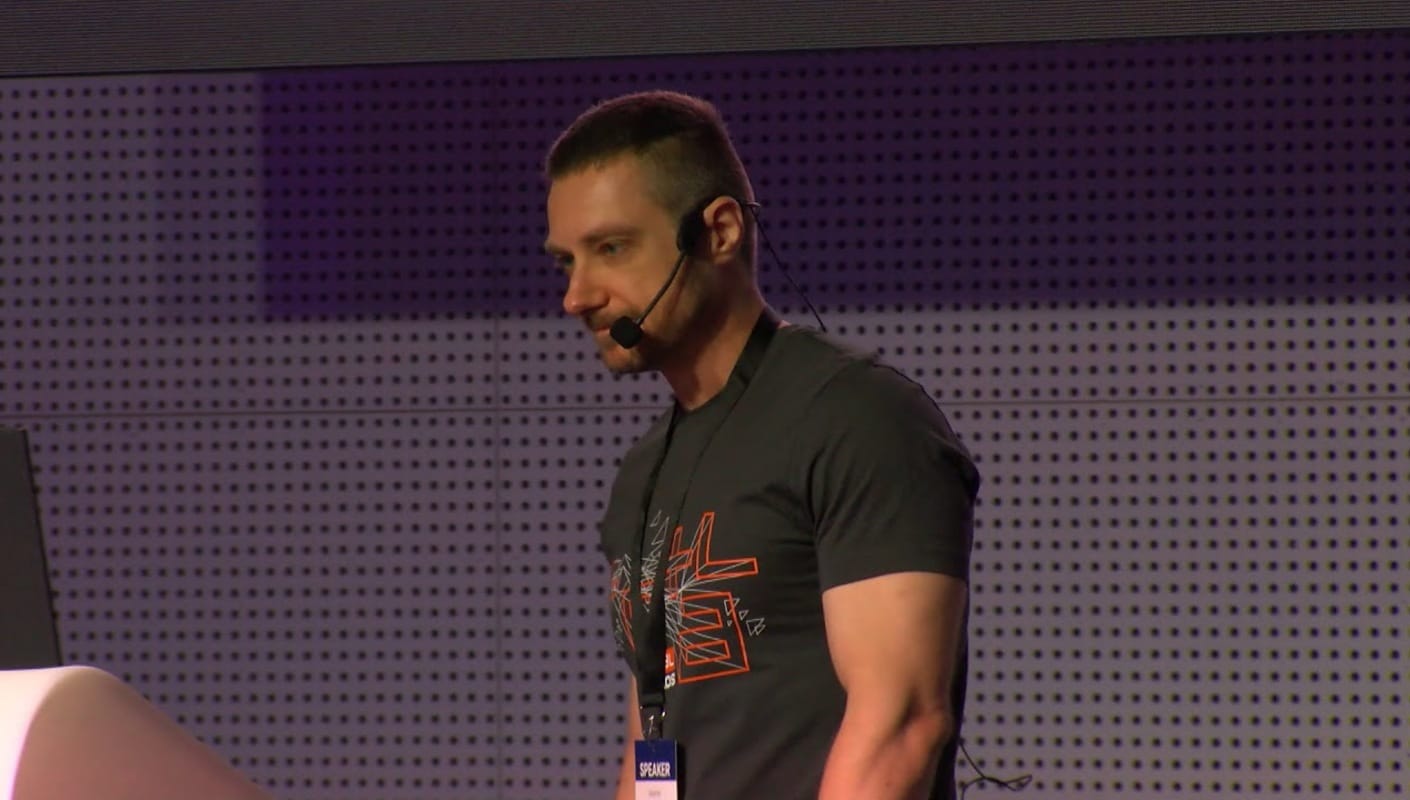 Vlado also revealed why Chaos developers have decided to officially rebuild V-Ray for Cinema 4D from the ground up. Currently working on the lights and materials, with a focus on interactive rendering, motion blur, GPU support and efficient texture mapping coordinates, V-Ray for Cinema 4D is an exciting development and more information will follow later this year — stay tuned!
"Is a purple character going to work?"
—Deke Kincaid, Pipeline Supervisor, Digital Domain

Total Chaos attendees were treated to a walkthrough of the many faces created by Digital Domain, including the likes of Vin Diesel and Tu-Pac, showcasing just how far technology has come since the early 2000s. As well as the stunningly realistic digidoubles created for movies and special projects, Digital Domain also tackled the stylized pixies in Maleficent, developed new tech to handle the abundant hair in Beauty and the Beast, and is of course responsible for bringing many of our favorite Marvel characters to life, including Thanos, Nebula, Red Skull, and Ebony Maw to name a few.
Deke shared that 75% of Digital Domain's work is rendered with V-Ray and that their in-house hair tool, Samson, only works with V-Ray. Read about how Digital Domain created a better CGI Thanos — and other Marvel characters — in our recent Endgame blog article.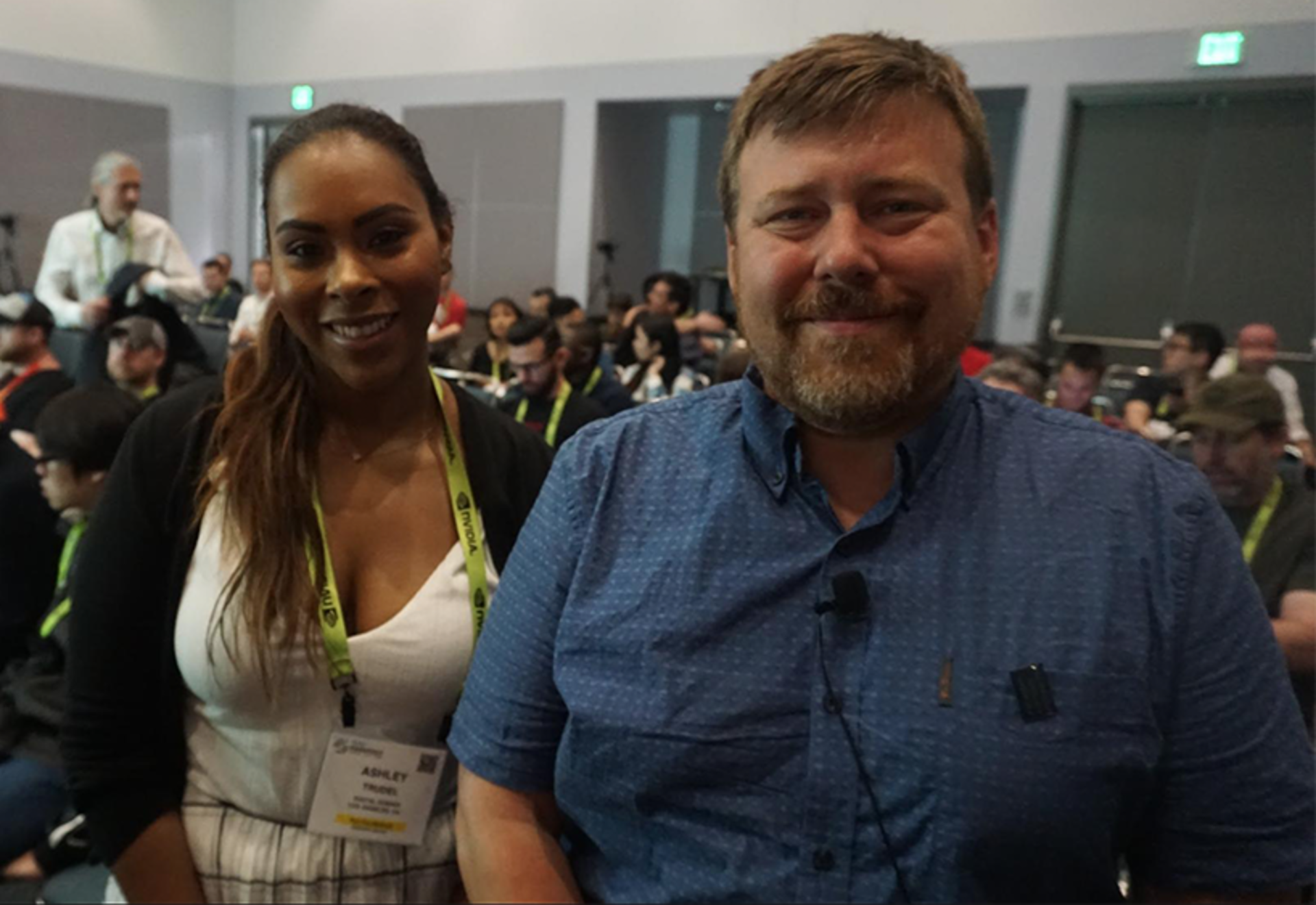 When you attend our events in person, you get to see visuals and BTS footage that you just can't see elsewhere. Pictured here is Deke Kincaid (right) and Ashley Tillett (left) from Digital Domain getting ready for Deke's "Creating Superheroes the V-Ray way" talk.
"We're making caustics simple to compute."
—Ondra Karlík, CTO & Main Developer, Corona Renderer

Taking the penultimate slot on day one, Ondra Karlík, CTO & Main Developer of Corona Renderer took attendees into the world of caustics. This common optical phenomenon — like the curved patterns of light at the bottom of a swimming pool — is often rendered inefficiently. Ondra revealed how caustic rendering was implemented into Corona Renderer version 4, boosting the realism of Corona images significantly. Ondra describes why this effect is so difficult to compute, previous approaches to the problem and how the Corona team overcame the obstacles. Check out the recording of Ondra's presentation below: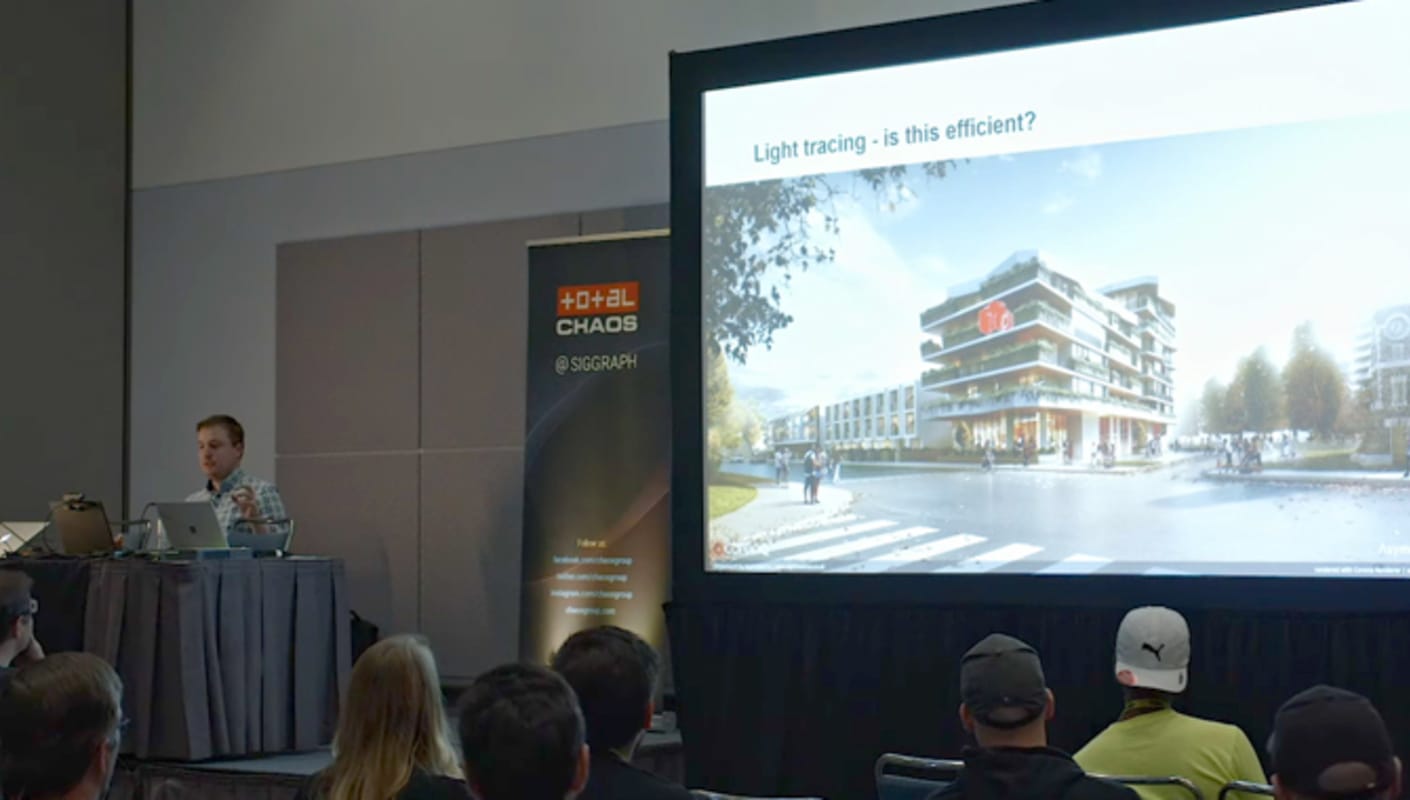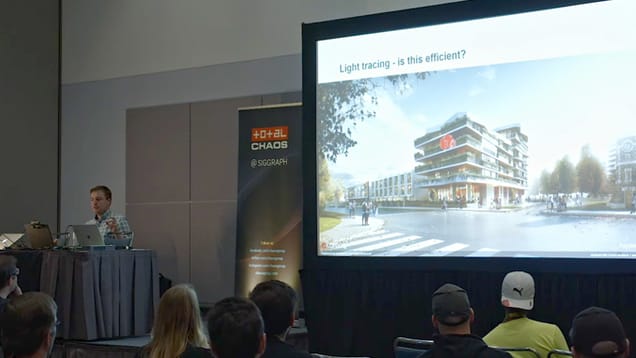 "Work on what matters."
—Grant Miller, Partner & VFX Supervisor, Ingenuity Studios

Grant Miller wrapped up day one of Total Chaos @ SIGGRAPH. Partner & VFX Supervisor at Ingenuity Studios, they got their big break in music videos — and if the studio gets at least three weeks to turnaround 100-150 shots they consider themselves lucky! Now with over 100 people in the company, Grant revealed how V-Ray for Houdini has been helping Ingenuity render impressive visual effects since it was all the way back in alpha. Over the last three years, V-Ray for Houdini has made instancing 100-times faster, helping Ingenuity get results down from eight minutes to eight seconds.
The topic of Grant's talk was how to work smarter and faster. With plentiful tips on how to always look at the bigger picture, where to find every kind of HDRI you'll ever need (two words: HDRI Haven!), and why their in-house codeword is "A.B.R." (Always Be Rendering), Grant's talk was packed with advice on how to keep atop of tight deadlines while retaining the utmost quality. And if you missed Grant's talk at SIGGRAPH, you can watch an earlier version of his presentation given at Total Chaos in Sofia in May 2019: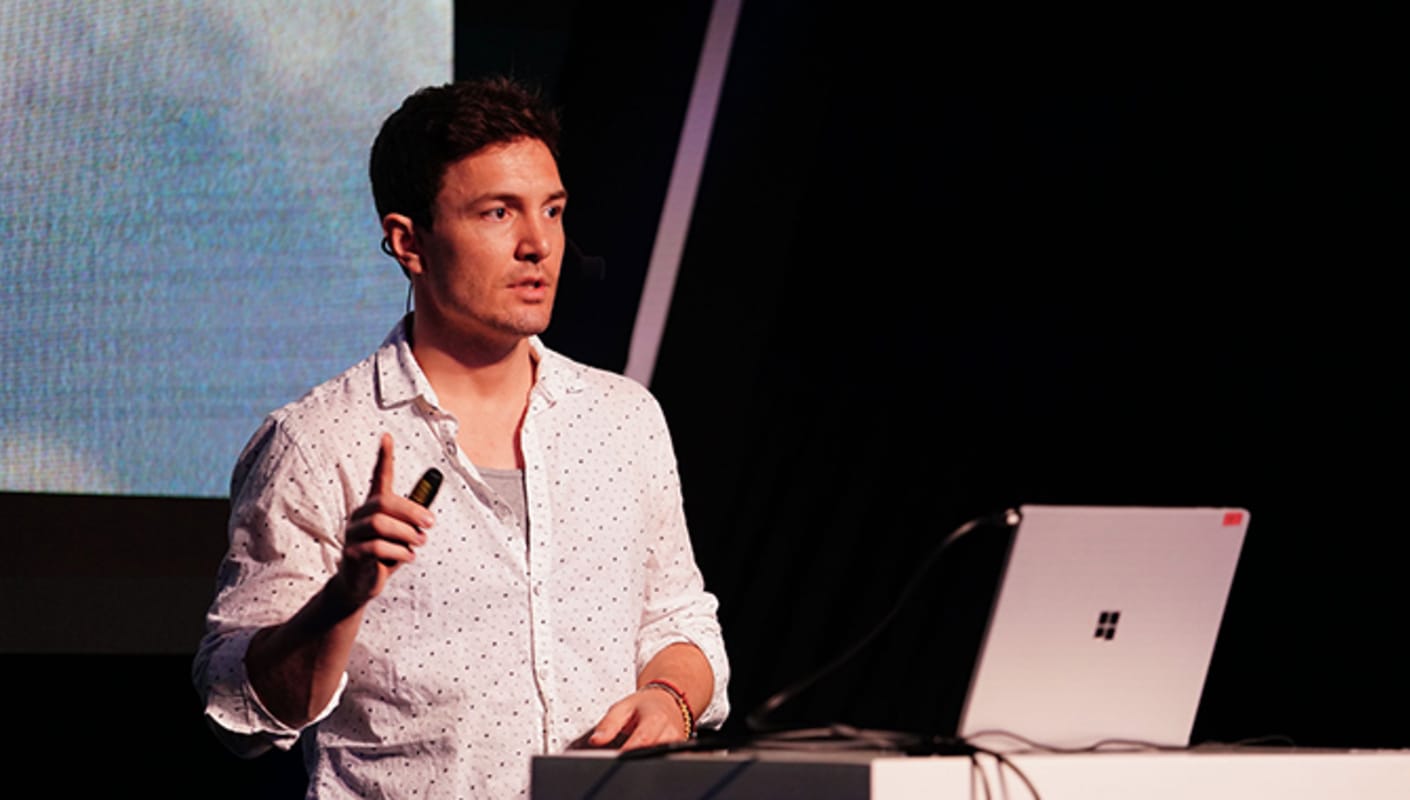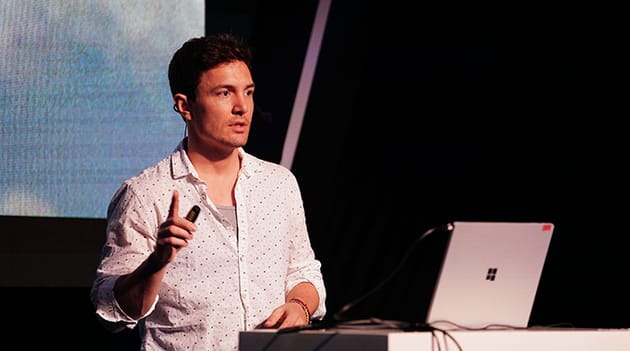 "Realistic rendering and full-color 3D printing share the same basis: Accurate simulation of light behavior."
—Jaroslav Křivánek, Director of Research, Chaos Group

Day two of Total Chaos talks at SIGGRAPH 2019 got off to a bright start with Jaroslav Křivánek, Director of Research at Chaos Group, discussing how the tech used to drive photorealistic renderers such as V-Ray or Corona can also be used to achieve super-realistic, color 3D prints. Watch the recording to see the results of the very latest research: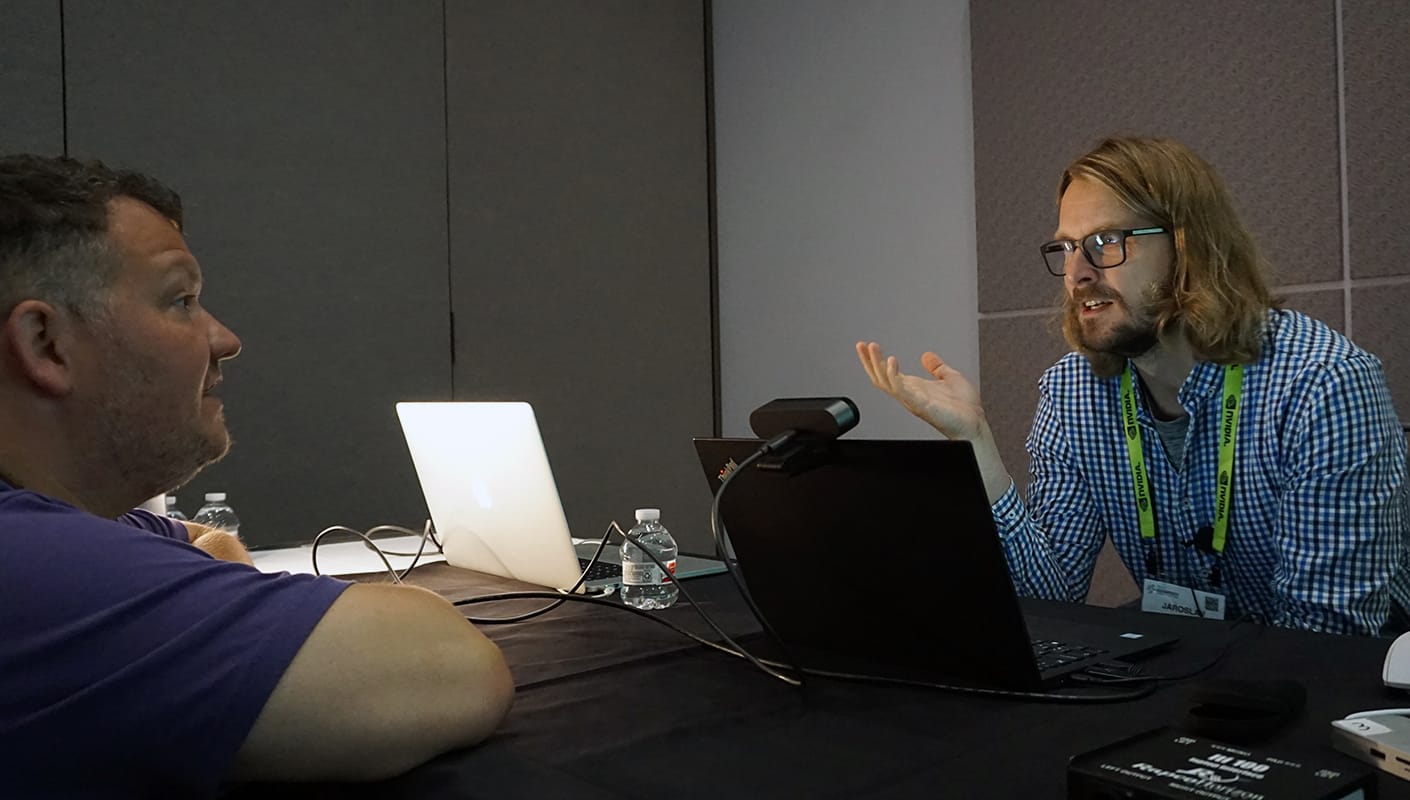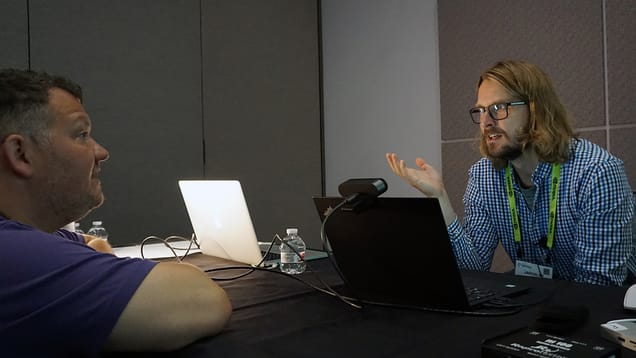 "The theme of this year's SIGGRAPH is real-time rendering."
—Rus Brutsche, CG Supervisor, Method Studios

Concluding the morning of day two, CG Supervisor Rus Brutsche gave great insight into how they are incorporating real-time rendering workflows at Method Studios and how V-Ray GPU delivers the quality their top-tier clients demand. Based in the LA office, Rus revealed some of the key commercial and special projects the studio works on and how they achieve feature-quality results with dramatically tighter timescales.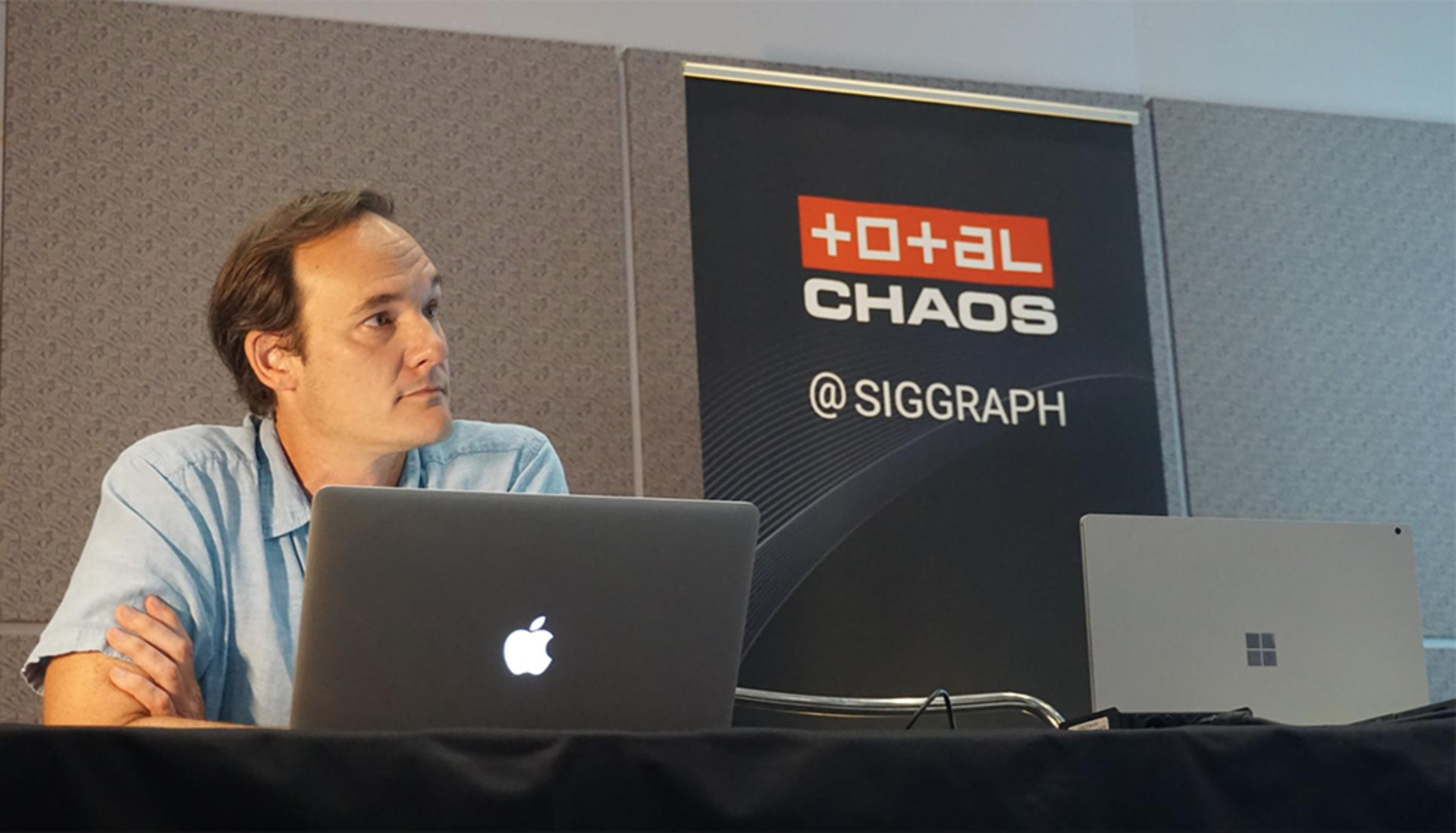 Rus Brutsche, CG Supervisor at Method Studios, revealed how the studio is adopting innovative real-time solutions for high-quality results in a fraction of the time.
"If we were to make the entire Red Keep a foot tall, then the Iron Throne would be the size of a pea."
—Kirk Shintani, Head of 3D, A52/Elastic

Kirk Shintani packed the room (and surrounding corridors!) after lunch on day two as attendees flocked to hear his fascinating 10-year journey creating the opening credits for the world's favorite medieval fantasy epic, Game of Thrones. Having created the tantalizing title sequences for all 73 episodes of HBO's global fantasy phenomenon, Kirk explained how the relationship came about, the approaches Elastic took, the clever design decisions they made to create a scale version of Westeros, and how V-Ray has powered the credits since day one. Read more about how Elastic rendered the Game of Thrones titles in V-Ray Next in our recent blog article.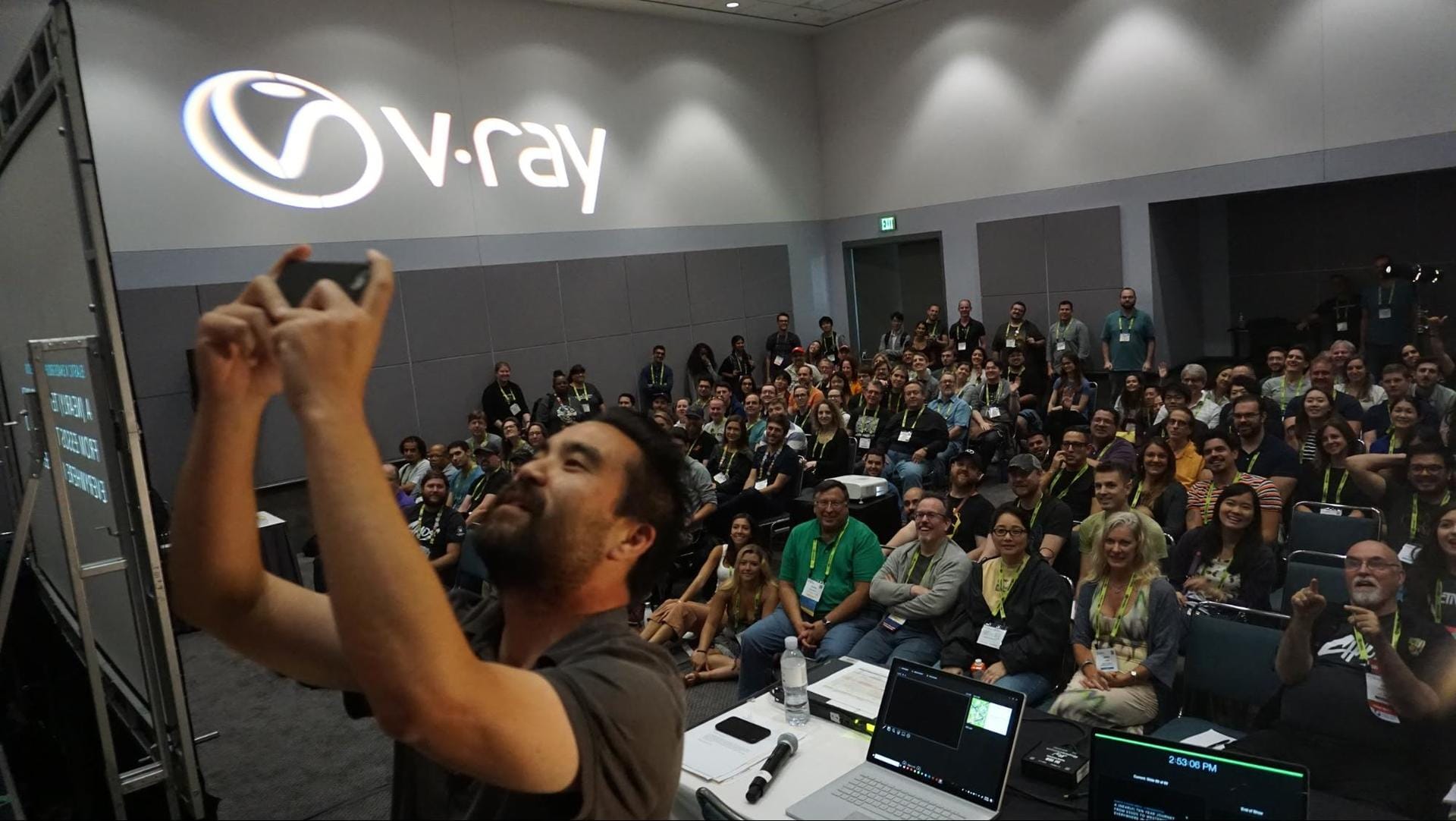 Kirk Shintani of Elastic taking a selfie with a packed room for his "Game of Thrones main title design: A 10-year journey" presentation on July 30.
"Think of yourself as a person, not a woman."
—Sara Mustafa, COO, Pixomondo

We were honored to have five industry leaders form a panel discussion to offer attendees women in the industry tips and techniques on how to carve their paths in the industry. Keely Colcleugh (Kilograph), Kat Harris (Magnopus), Joy Lea (ARwall), Sarah McGee (Zoic Studios) and Sara Mustafa (Pixomondo) joined Chaos' Albena Ivanova on the stage to share their own experiences and top advice for how we can all encourage more women to follow careers in the computer graphics, design visualization and digital entertainment industries.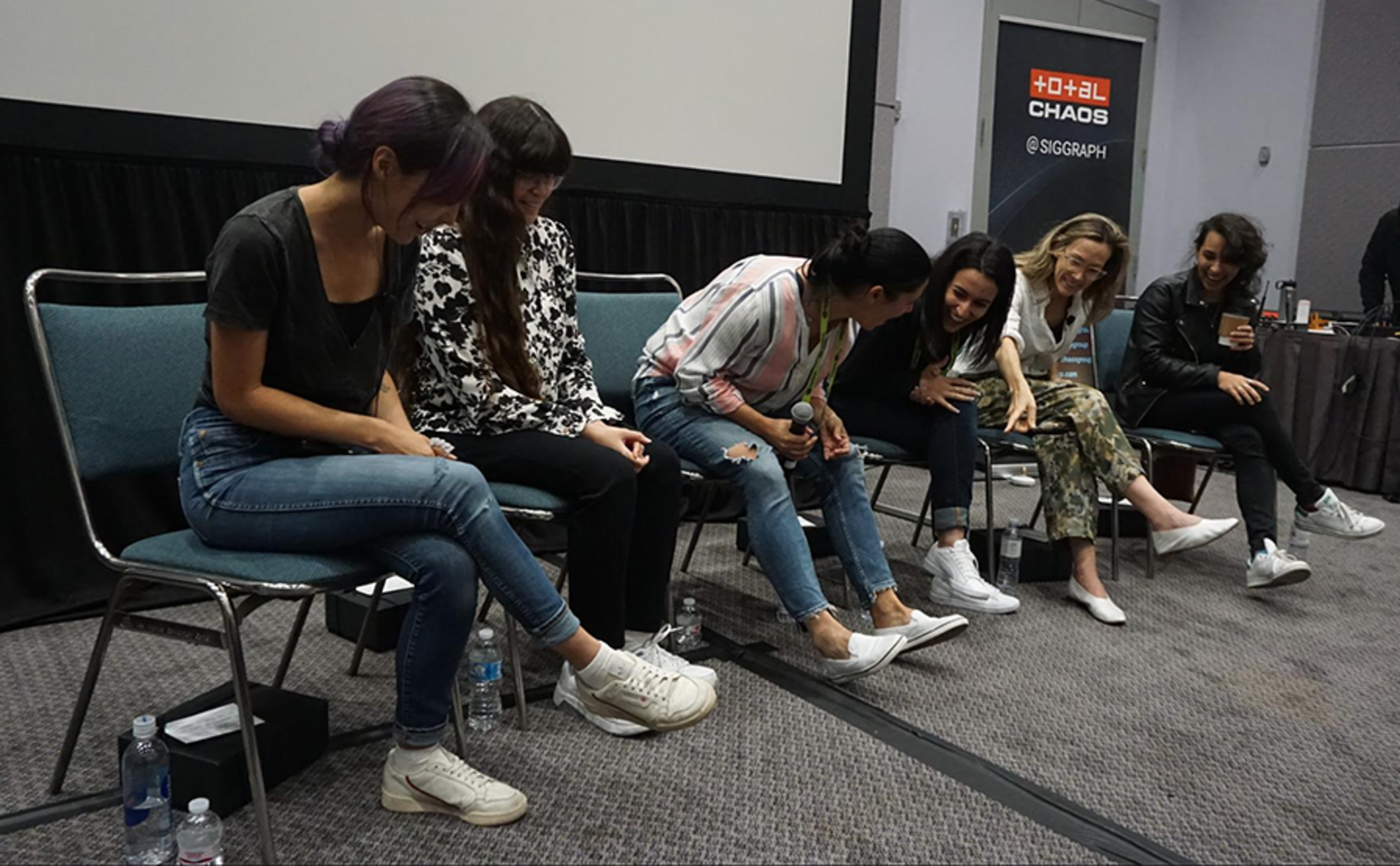 The moment that our panelists (from left to right) Joy, Sarah, Albena, Sara, Keely, and Kat realized they were all wearing white shoes.
The panelists shared their own superpowers — which included the powers of negotiation, tenacity, curiosity, sense of humor, and strategy — as well as their individual career stories and first steps into the industry. Topics touched on feeling alone as a woman in games and how they each sought mentors in both men and women to help make their careers more meaningful. The discussion concluded with a mutual agreement that the best way to make a change is at the educational level, with more mentorships at schools and colleges. "We can each be a tiny drop that builds a bigger ocean," was Albena's closing statement.
During the panel, Kat suggested everyone watch "Purl," the Pixar SparkShorts story of a young yarn ball that gets her exciting break in a male-dominated industry. Directed by Kristen Lester and produced by Gillian Libbert-Duncan, the film offers a powerful message that we can (and should) all learn from: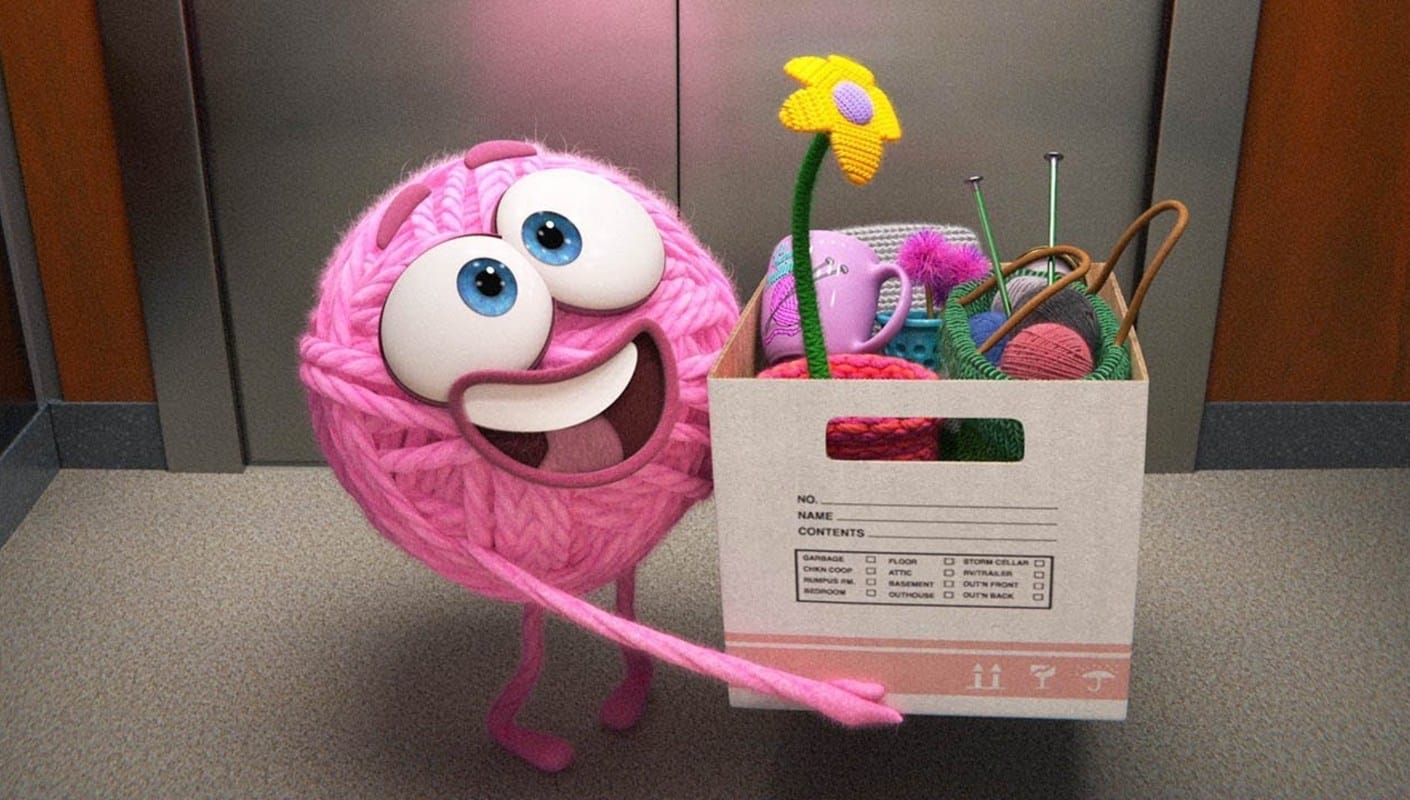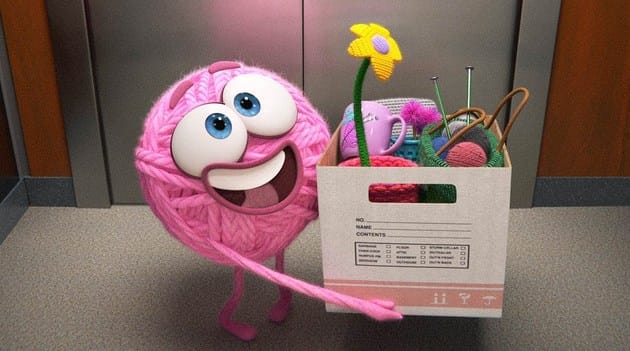 "Purl" is the story of a yarn ball that tries to change herself to be accepted into a male-dominated company structure. But does she really need to change? Watch to find out.
"Look is mostly defined by lighting and shading."
—Nhat Phong Tran, VFX Supervisor, Pixomondo

The final session of Total Chaos @ SIGGRAPH 2019 welcomed Nhat Phong Tran, VFX Supervisor, and Daniel Carbo, VFX Producer at Pixomondo to the stage for a look at how they tackled creating the largest space battle in broadcast television history for Seth MacFarlane's The Orville. With over 100 spaceships in every shot and thousands of active tracer fire and laser beams, the show presented a tall order for Pixomondo's lighting and rendering team. But with Nhat's clever rendering strategies and powered by V-Ray, the team was able to manage vast data while hitting the look of the creative and still hitting the tight deadlines of a TV show. And when we say tight, we mean they'd typically have 150 shots to complete for one episode across eight weeks — while also working on another episode of the same shot quantity and timeline.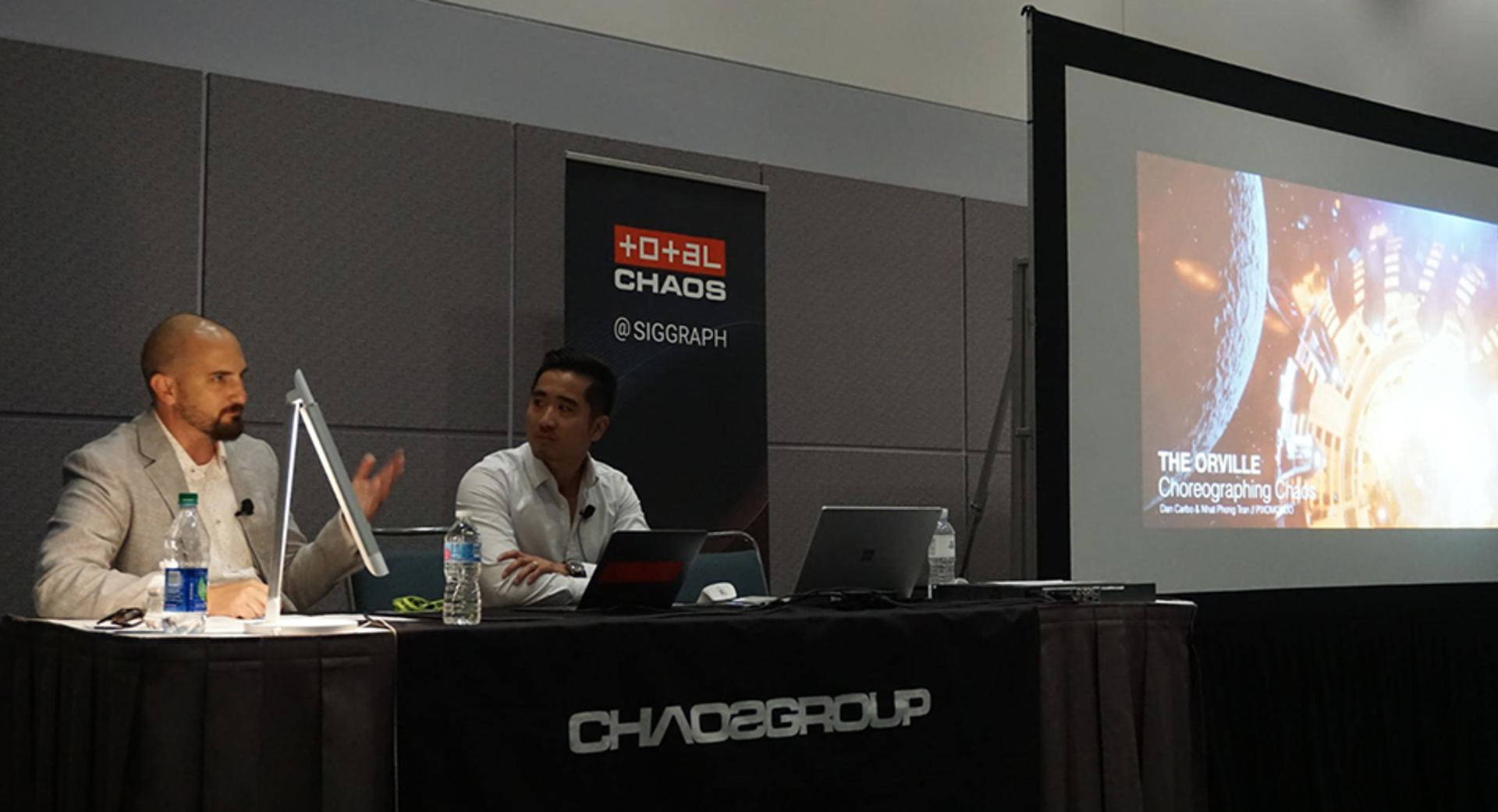 And that's a wrap!
We work with artists and studios throughout the year to make our products faster, better and stronger in production. From Kirk Shintani's decade-long V-Ray journey creating the title sequences for Game of Thrones to Grant Miller's early adoption of V-Ray for Houdini that helped Ingenuity Studios render thousands of snakes for the billion-plus views Taylor Swift music video, always remember: Vlado listens. We listen. Whether you want to see new materials in VRscans or you'd like to report a particular workflow in V-Ray that you find more difficult than it needs to be, you can contact Chaos anytime. Tell us how we can make your rendering experiences even better!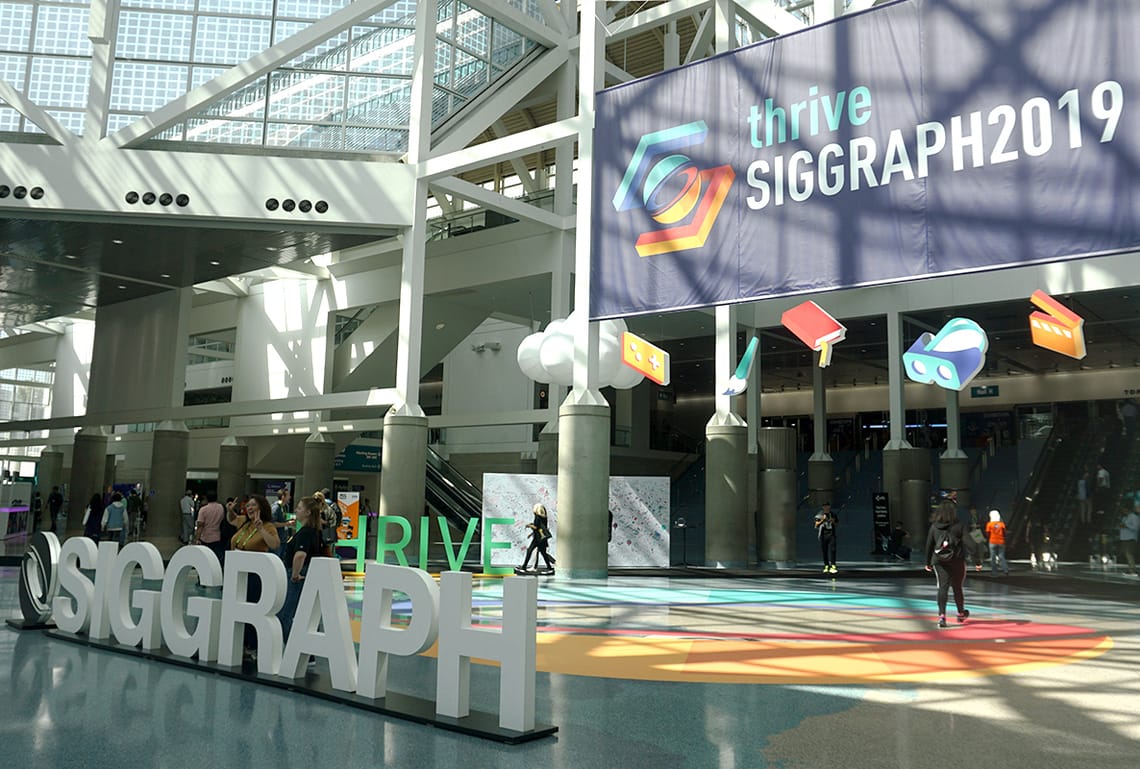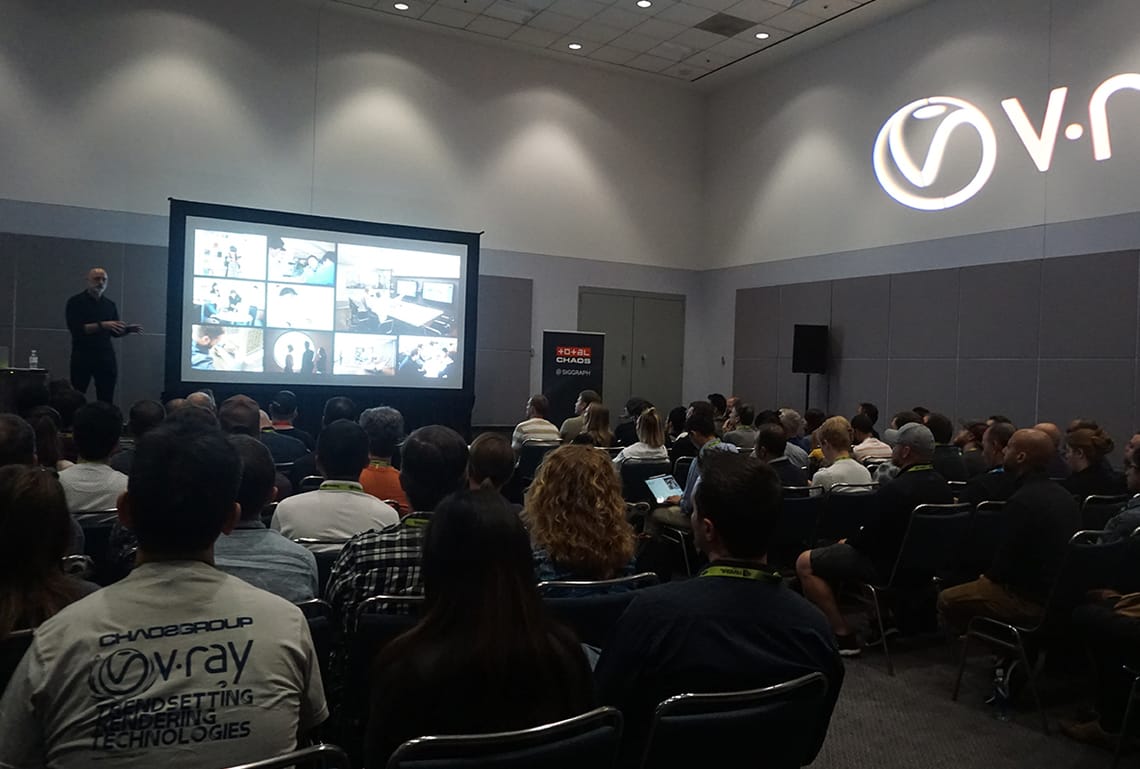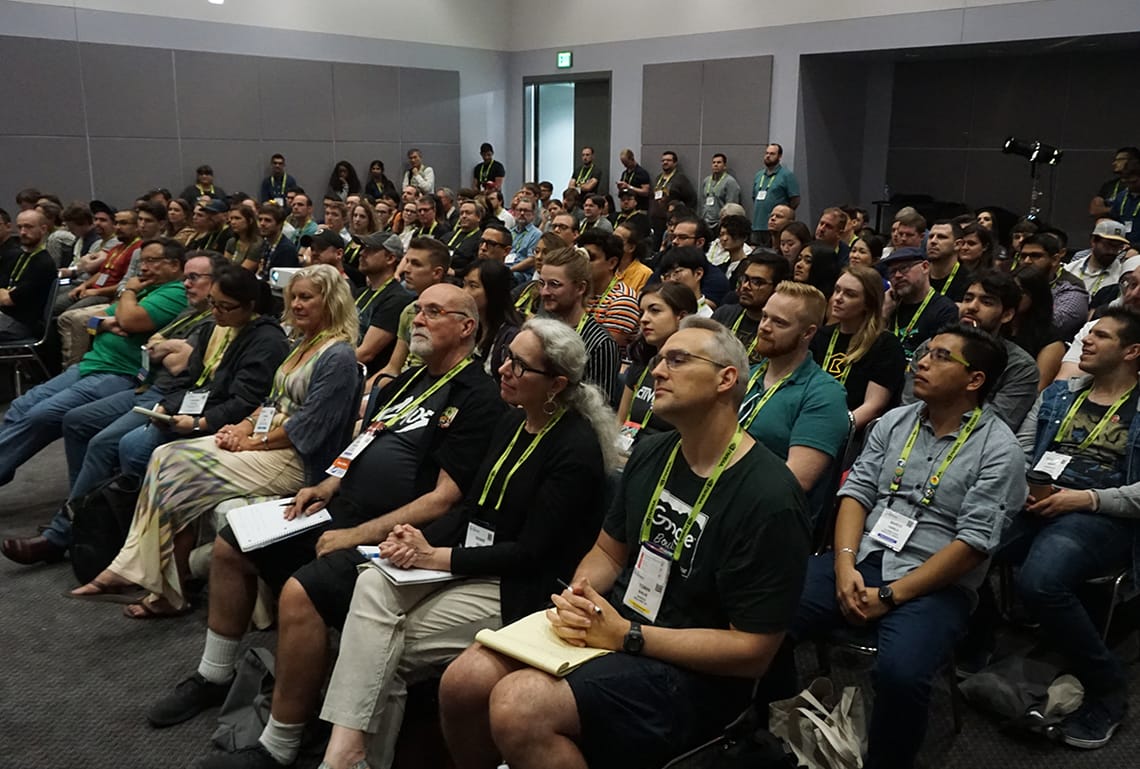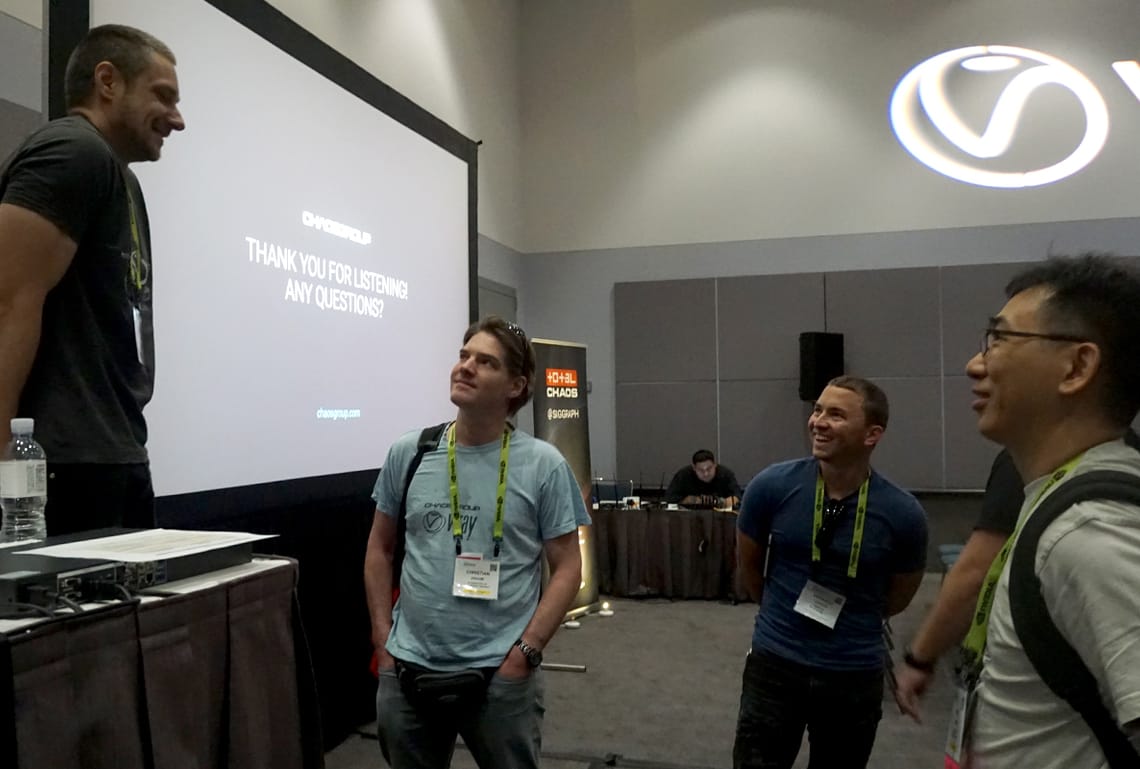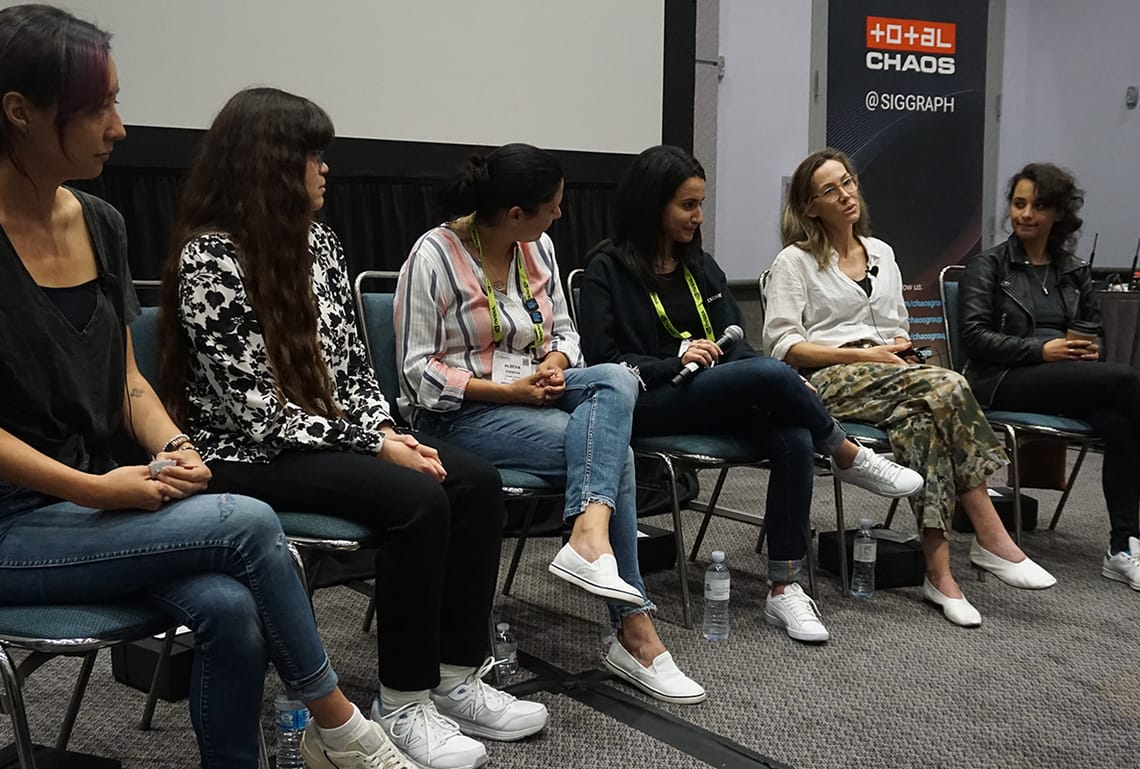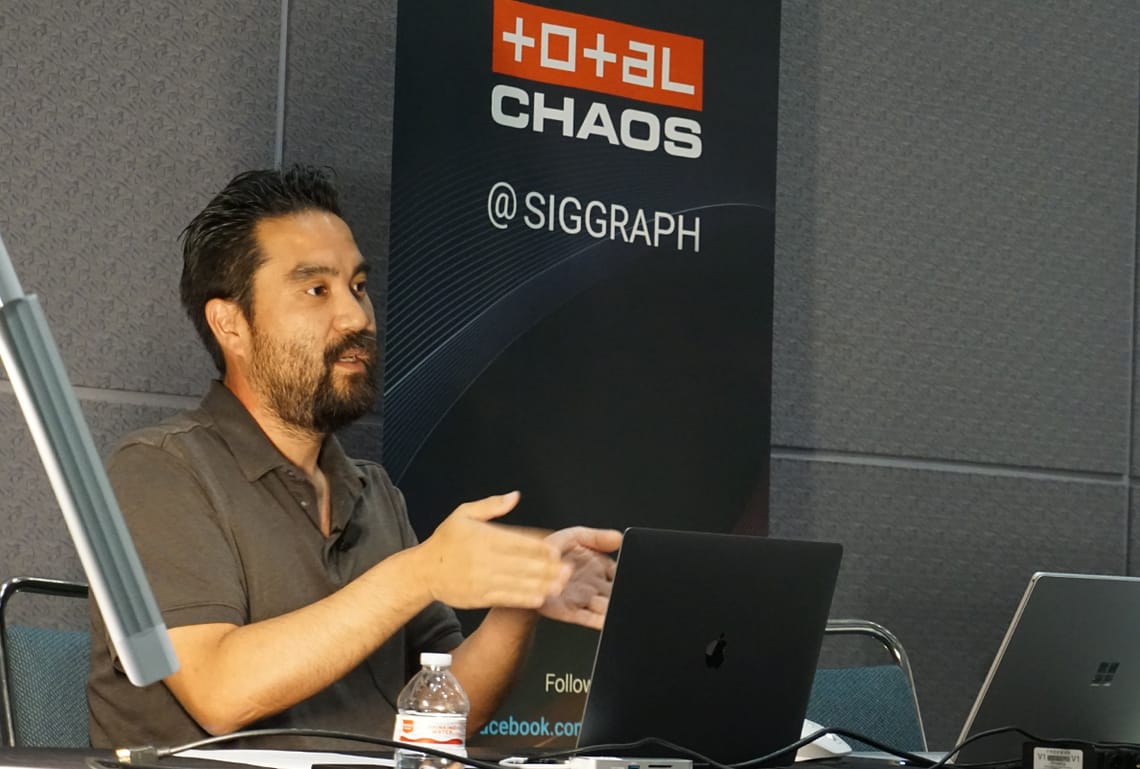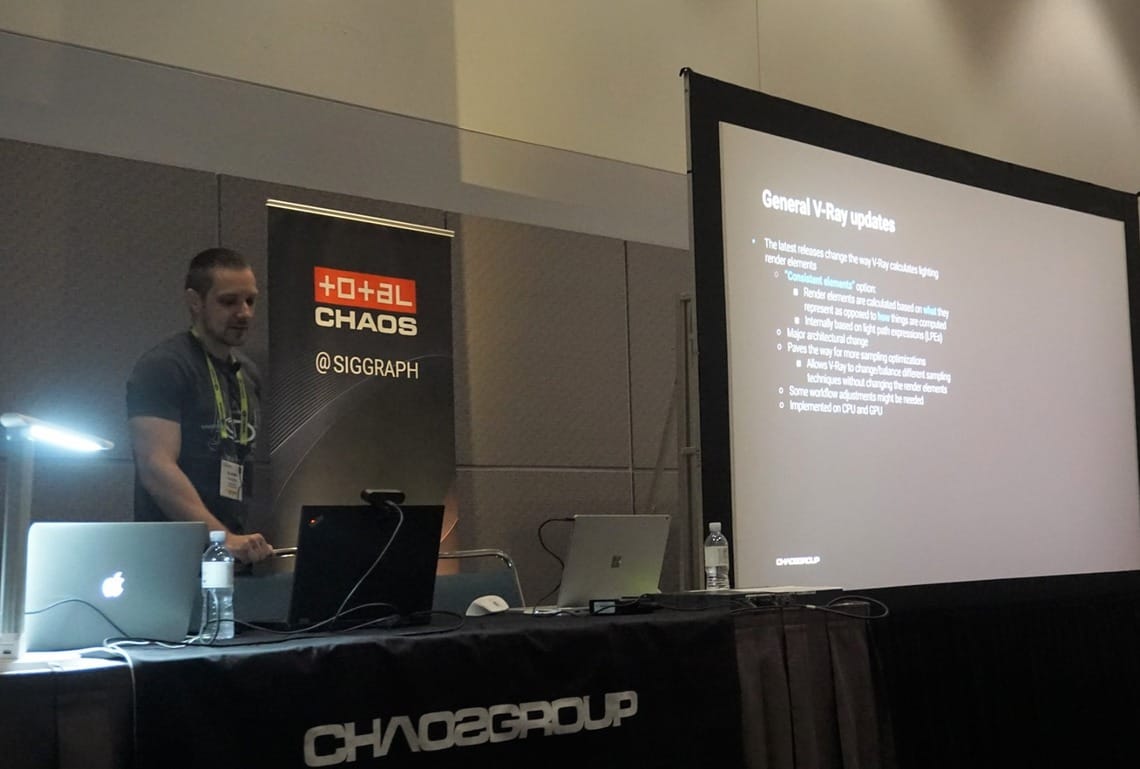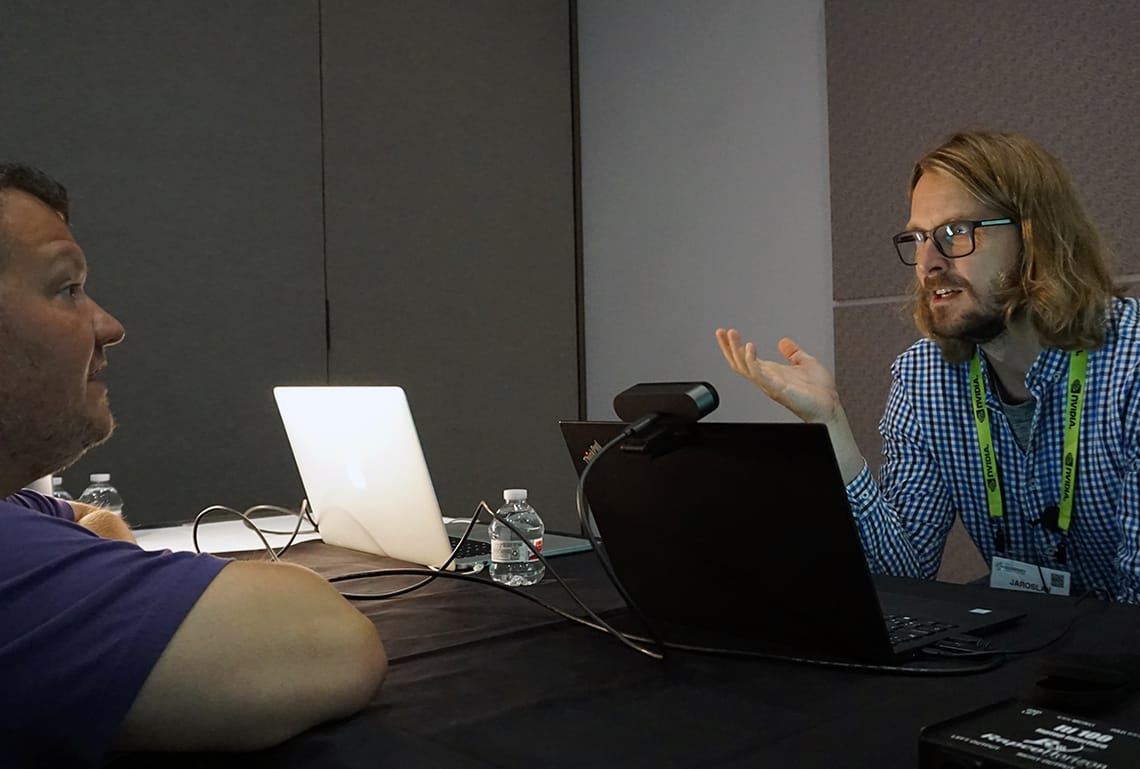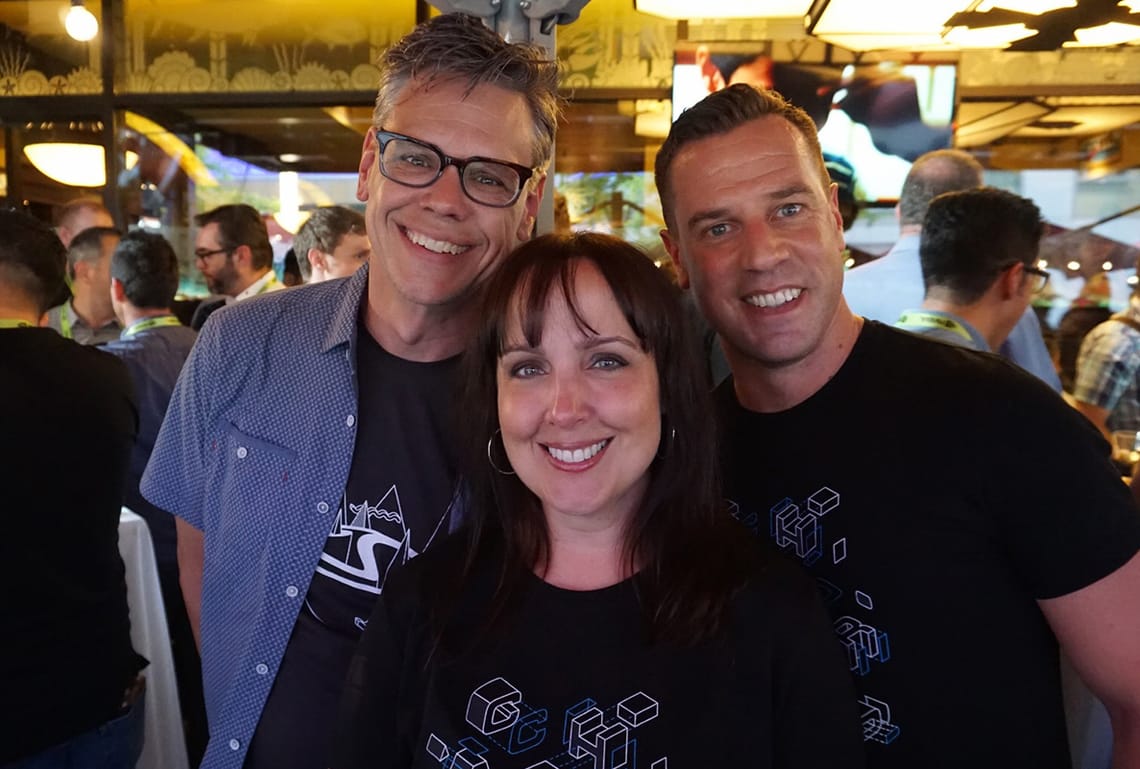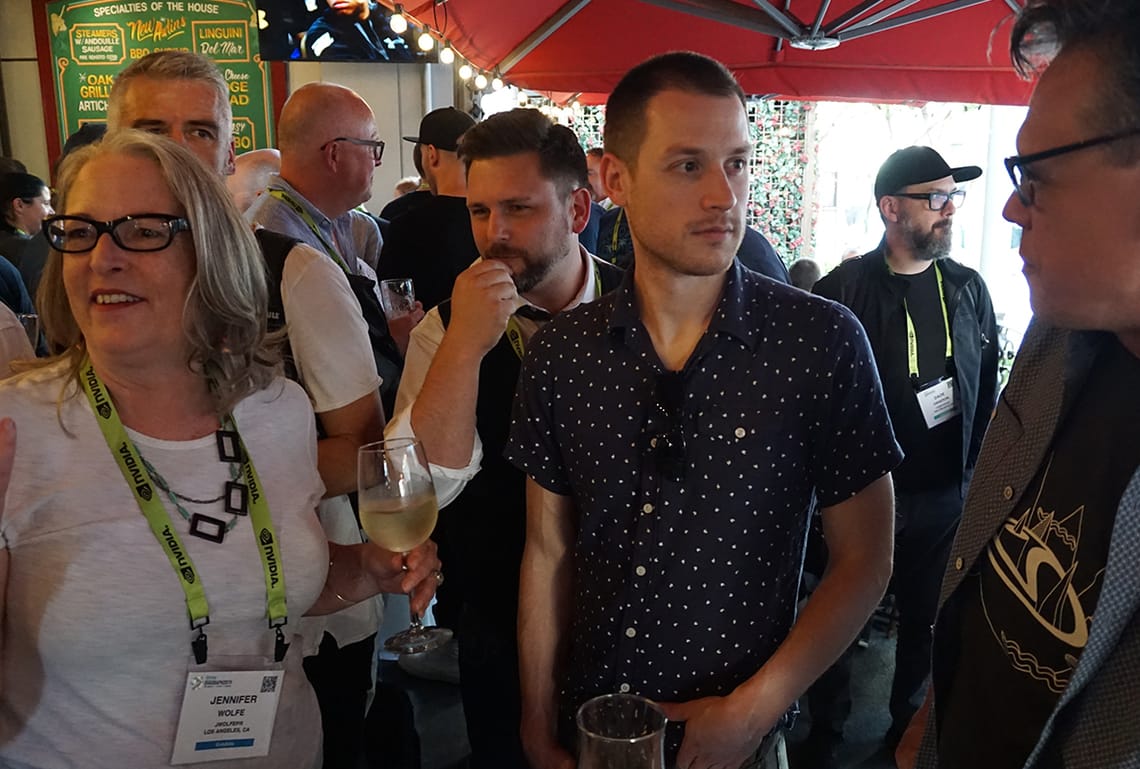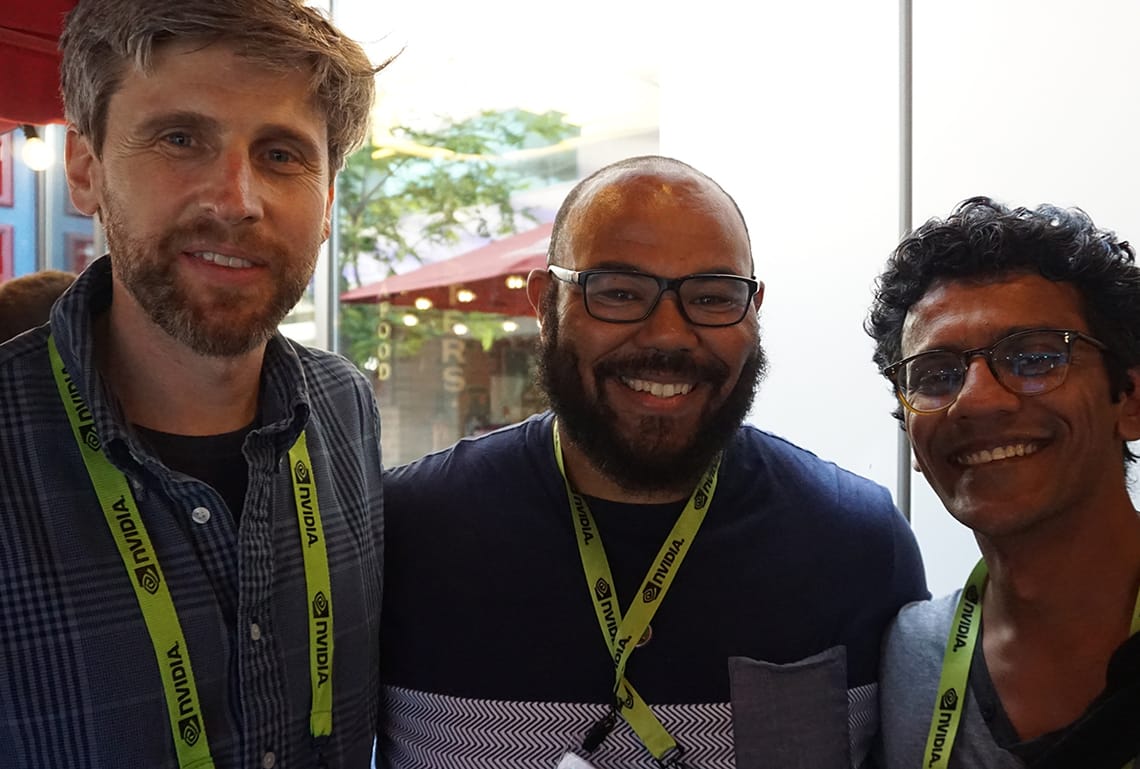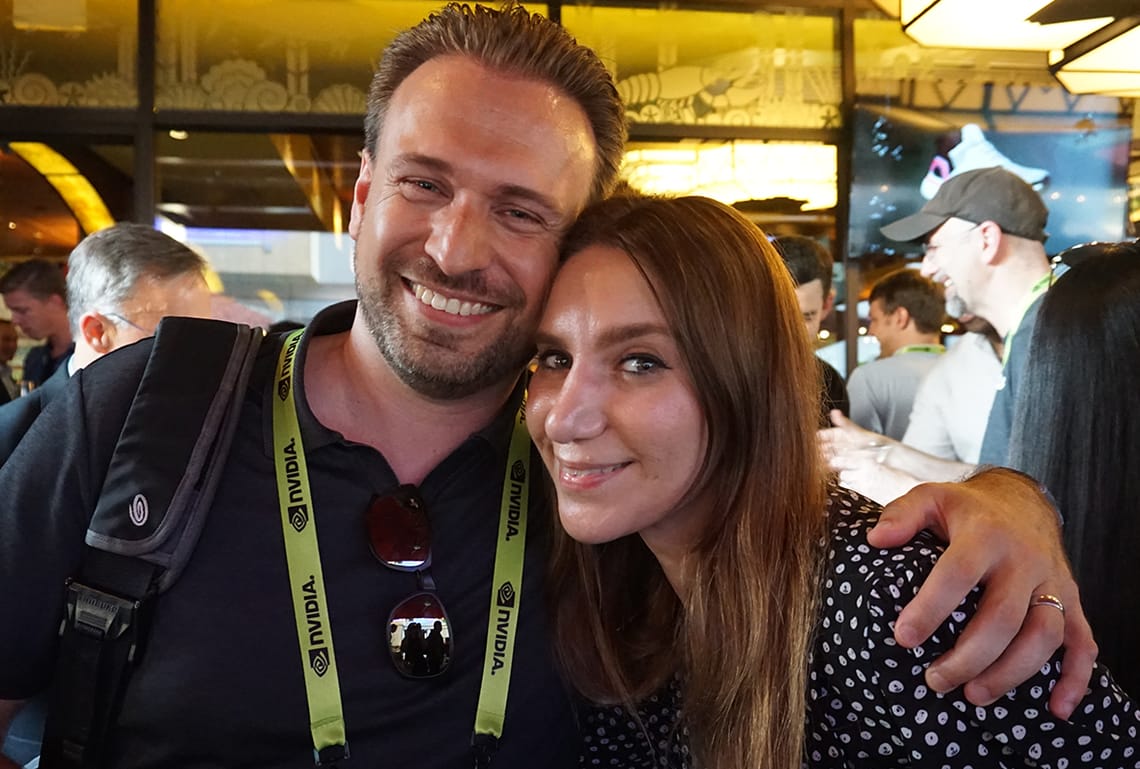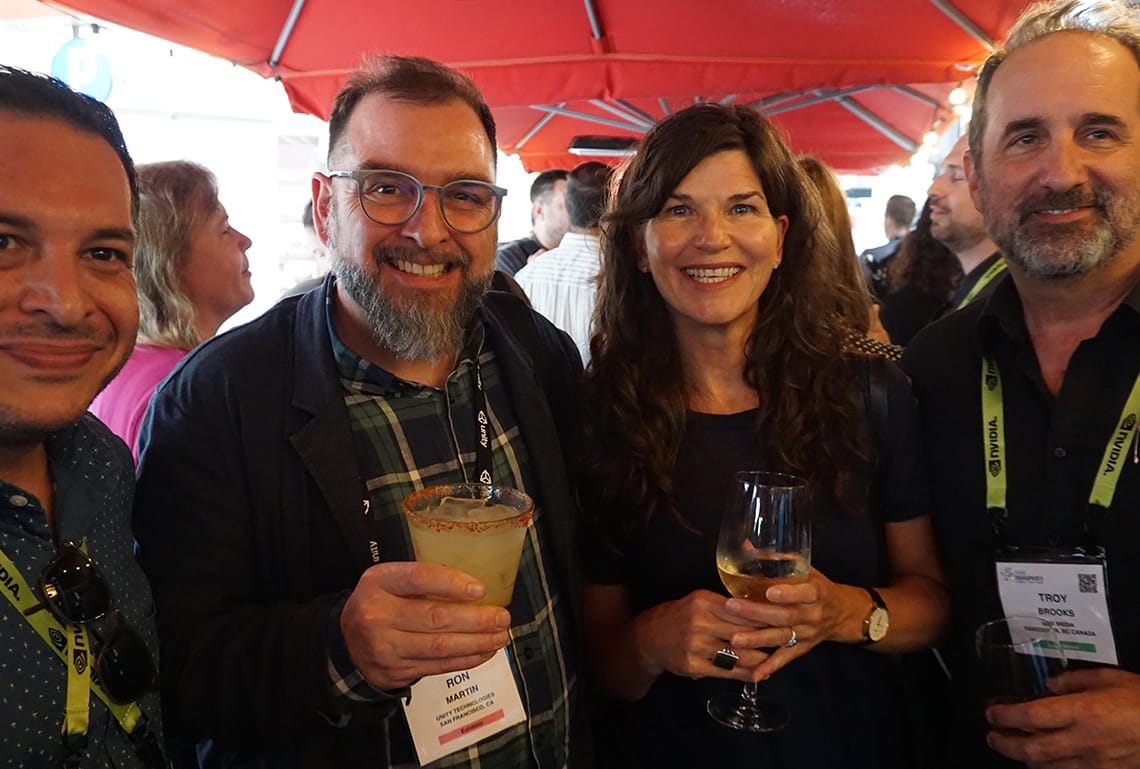 Try V-Ray for free
Test-drive V-Ray for 30 days