Chaos Vantage's real-time ray-traced rendering revolutionized BOC's workflow. The archviz studio's co-founder, Dương Thanh Nguyên, shares his favorite features.
BOC has become a go-to archviz studio for architectural designers and real-estate developers in the burgeoning Southeast Asian market. Founded by Dương Thanh Nguyên and Hồ Tấn Phát, the Vietnamese company's work posits cutting-edge architecture in the natural world, combining considered mise-en-scène with photorealistic rendering techniques.
As a V-Ray for 3ds Max-based company, it leaped at the opportunity to add Chaos Vantage to its pipeline. Chaos' real-time ray-traced rendering software is perfect for small studios such as BOC, giving them new, faster ways to explore their projects and present them to clients.
We asked Dương Thanh Nguyên for his thoughts on Chaos Vantage and how the company makes use of it.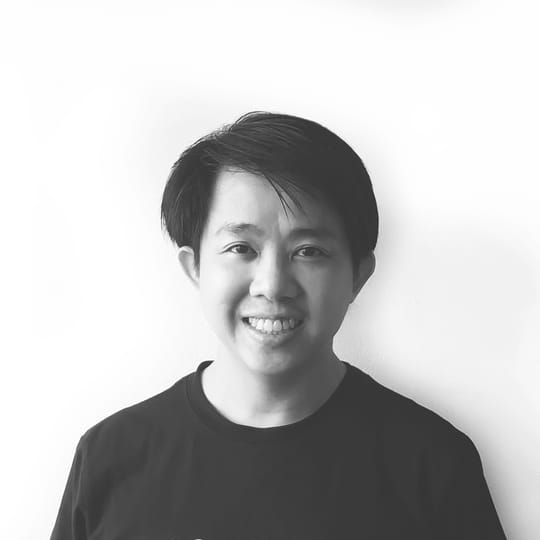 About Dương
Dương Thanh Nguyên has been an architect and visual artist for 13 years. At the beginning of his career, he was an architect, but he moved into professional 3D architectural visualization with BOC Studio when he realized his passion and skill in the industry.
Dương has been awarded and honored several times, including Grand Prize at Autodesk ASEAN's Interior Design Visualization Open Challenge 2019. He's also spoken at Chaos V-Ray Days.
What makes BOC unique?
Dương Thanh Nguyên: Compared to other archviz studios, our biggest differences are that we appreciate our artists' individuality and flexibility.
Artwork such as our Thao Bat project is not about modern architecture; it's more traditional and associated with our childhood. Some other projects are used to test the combination of Chaos Phoenix and Vantage, such as "Small Ditch."
We also like to experiment with new tools to keep improving our workflow. Since Chaos Vantage launched (as Project Lavina) more than two years ago, we have tested and applied it to our work gradually. We are the leading Vietnamese studio that officially uses Chaos Vantage in our workflow.
What types of projects are BOC's clients looking for?
DTN: We're best known for master planning on a large scale, tens of thousands of hectares. But we're also trusted to carry out architectural, interior, and landscape visualization projects. Our focus is usually on CGI still images and animation, but we have branched out into 360-degree tours and apps.
Have you seen any changes in your clients' requirements?
DTN: Quality is the biggest factor that is required to be improved. Moreover, our clients usually like us to work more quickly with fewer iterations for feedback. Thus, we need faster but better technology.
That brings us to Chaos Vantage. Where does it fit in your workflow?
DTN: Vantage plays an important role throughout our process, from initial drafts to the final frame.
We begin our project with clay materials, and, as a team, we use Vantage's walkthrough feature to travel through the space, making it easy to visualize and understand the project before we begin composition. We used to use 3ds Max for this framing and composition phase, but Vantage is easier and produces better results.
As a result, Vantage helps us interact with clients more effectively, and we can offer a wide range of camera-angle options or adapt to changes quickly. We've even used Vantage in online meetings with clients, allowing them to explore their projects and make important decisions during the meeting. This is also the best value we get from Vantage.
Using Chaos Vantage for animation
How did you complete these activities before Chaos Vantage?
DTN: Our previous process involved 3ds Max, V-Ray, and Photoshop. We used an Interactive Production Rendering (IPR) workflow to test materials and lighting. In some cases, when we required draft 4K images, it took us hours to render a 4000 x 2250 image for feedback. If customers wanted changes, we could only give them very limited options, and it would take more time to update the project.
Vantage can help us complete the final high-quality render without using any image editing software and with full effects such as lighting, background, materials, and trees

Dương Thanh Nguyên, BOC Studio
What improvements have you seen since adopting Chaos Vantage?
DTN: Building up the composition is quick and intuitive, and this means we can save a lot of time discussing and coming up with options. Thanks to Vantage's real-time ray tracing, we can make use of lights and materials to generate realistic images. This is revolutionary for us, and it has solved a lot of related issues, especially at rendering time.
We also quickly adopted Chaos Vantage's Live Link, and we use it a lot. With Live Link, Vantage works like V-Ray for 3ds Max's VFB.
In some cases, Vantage can help us complete the final high-quality render without using any image editing software and with full effects such as lighting, background, materials, and trees, which have really improved in the latest versions of Vantage. It got even better with beta 2; we can now proactively set the lighting and materials parameters for each camera.
Rendering images with Chaos Vantage
Which Vantage features do you make use of most?
DTN: We use almost all of Vantage's features when we work on our projects, but Live Link is the most important step in our workflow. With this feature, we can check the effects of lighting or materials.
Our clients are mostly architects, and they are design perfectionists. Therefore, we create camera and scene states so we can use lighting to set the tone and mood for them, as well as building the project's art direction.
We also create cameras and import them back to 3ds Max instead of spending hours creating a test render in 3ds Max.
Exploring tone and mood in Chaos Vantage
The animation feature is a leap forward for Vantage from other rendering engines. We use Vantage to set up animation drafts by recording the Viewport. We render a frame to check the details of the scene, and then we can render the final animation quickly.
Vantage's rendering speed is unbelievable. We used to test rendering an overall project with a 20k image at a noise threshold of 0.005 on an RTX A6000; it only took 20 minutes.
Your foliage looks amazing! What is the key to creating realistic trees?
DTN: This is another aspect of our workflow where Chaos Vantage's Live Link feature is useful. We select models from our tree libraries that closely resemble the reference image, then we check and reset the trees' materials to match the reference. With Live Link, we can do this directly from the Vantage Viewport.
After all the trees have been checked and meet the requirements set out earlier, we create a wind animation within GrowFX. We then export a .vrscene and render the animated tree in Vantage. With this method, we're able to test all the moving tree models before putting them into the official scene.
We used the iToo Forest plugin to create areas of trees. Top tip: avoid turning on the Random Sample feature in iToo Forest when using Live Link, because information transfers will become time-consuming, which could affect the rest, particularly animations.
How do you fire up your imagination?
DTN: Inspiration comes to us very naturally from many moments in life. I have a habit of looking at and observing everything around me. Everything has its beauty, and I reproduce that in CGI. This is the driving force and inspiration for me to be able to maintain and regenerate positive energy in architectural rendering. Therefore, I often advise everyone on my team to observe real surroundings and expand their imagination. These elements are also the requirements of our art direction work.
In addition, we often consult famous architectural firms worldwide on how they build art direction for their projects, which can help us improve our knowledge and inspire the future direction for BOC. We also always learn from colleagues and seniors in the industry to strive and build our own identity.
Experience a new perspective on archviz.
Try Chaos Vantage.