Computer graphics technology reached a new milestone at SIGGRAPH 2018, with Chaos Group at the cutting edge. Here, we recap the action and recount our V-Ray Days' highlights.

"Generations" was the theme of SIGGRAPH 2018 this month in Vancouver, Canada. And it didn't disappoint. We had more developers and team members on the SIGGRAPH floor this year than ever before, participating in Technical Papers, Talks, Courses, and Meetups. Add to that our star-studded V-Ray Days line-up, and there was Chaos, quite literally, everywhere.
A week of unbelievable announcements and forecasts at SIGGRAPH was initiated by NVIDIA, with its biggest and most exciting technological leap since the CUDA GPU: the unveil of the new Turing GPU Generation. The new cards feature "RT Cores" that are designed specifically to accelerate ray tracing, making real-time ray-traced graphics possible for the first time. Ever.
This game-changing technology was available as early access to Chaos Group, making SIGGRAPH 2018 a perfect platform for us to reveal to the world exactly what we can do with Turing's dedicated ray-tracing processors. It was ten years ago that our Co-Founder, Vladimir (Vlado) Koylazov, debuted the company's first GPU acceleration work – technology now known as V-Ray GPU and used across the globe by artists and designers to generate cutting-edge imagery. This year, Vlado proudly took to the stage of V-Ray Days during SIGGRAPH to give his first live demo in a decade: Project Lavina, the exciting new research project by Chaos Group that aims to answer the demand for a full, real-time ray tracer.
Vlado's live demo showcased how Lavina effortlessly handles a scene with 120,000 instances, 100,000,000 unique triangles, and 300 billion total triangles. Every leaf is modeled; it's all real geometry, and there's no light baking – it's all real-time. All of it.

Note that none of what you see above is happening in a game engine: Lavina is a brand new, full, real-time ray tracer, with real-time frame rates. Excited? So are we. You can find more infomation about real-time ray tracing in our in-depth blog article.

Chaos Group earned a SIGGRAPH 2018 Silver Edge Winners Award from Computer Graphics World for Project Lavina.
If the future is real-time ray tracing, what's new now?
SIGGRAPH is not just about emerging technology; it's also an excellent platform for sharing the here and the now.
Get your renders in the cloud
As well as showcasing Lavina during V-Ray Days, Vlado demonstrated how an individual artist can harness the power of an entire studio without worrying about the firepower of their machine or render farm. Chaos Group has partnered with Google to launch V-Ray Cloud, designed to give users access to the world's simplest cloud rendering platform. It's fast, and it's for everyone. And to prove it, we're letting you find out for yourself with free credits to V-Ray Cloud during the beta period.
Pretty up your destruction
Adding to the beta line-up, V-Ray for Houdini was made official at SIGGRAPH 2018 – and it's ready to crush your volumes! From its infancy as a public beta release on GitHub to fully fledged beta product, you can already enjoy all the shipping features and Chaos Group support right now by signing up and putting it to the test. Click here to find out more.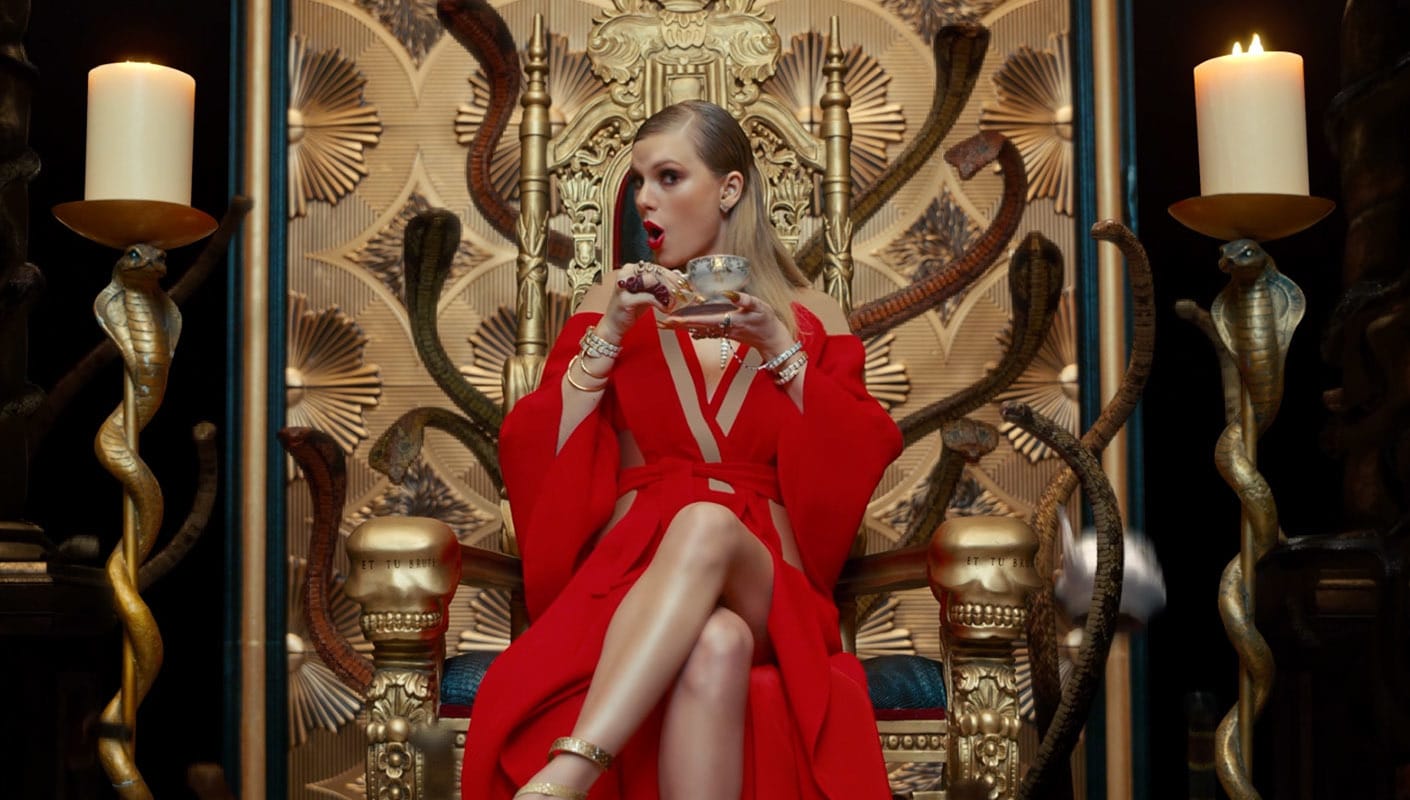 Ingenuity Studios was ahead of the curve and used the GitHub V-Ray for Houdini version on Taylor Swift's "...Ready For It?" music video.


Putting the "real" in Unreal
V-Ray for Unreal is our latest solution for artists that don't want to do things twice with two different pipelines. Vlado demonstrated V-Ray Light Baking during V-Ray Days, a breakthrough new feature for rendering exceptionally realistic lightmaps – coming soon to the next beta release of V-Ray for Unreal. Also coming to the beta, you'll soon be able to render ray-traced animation from the Unreal Sequence Editor as well as native Unreal materials with V-Ray. Try out beta 1 today and stay tuned for beta 2, coming very soon.
Vlado revealed what's now and what's coming in his Vlado in Renderland talk at V-Ray Days in Vancouver. Watch the full presentation here, including a preview of V-Ray for Unreal beta's key new feature: Light Baking.


Chaos at every turn
Chaos Group's V-Ray Days returned to Vancouver, once again, bringing a host of heavy hitters to discuss a variety of blockbuster projects and mind-blowingly realistic works, covering characters, environments, and VFX for film, TV, cinematics, VR, and arch viz. Over 1,000 attendees across two days had the opportunity to meet and learn from top talents from Aaron Sims Creative, Digital Domain, FuseFX, Industrial Light & Magic, Method Studios, Scanline VFX, and RealtimeUK, and special guest artist Ian Spriggs.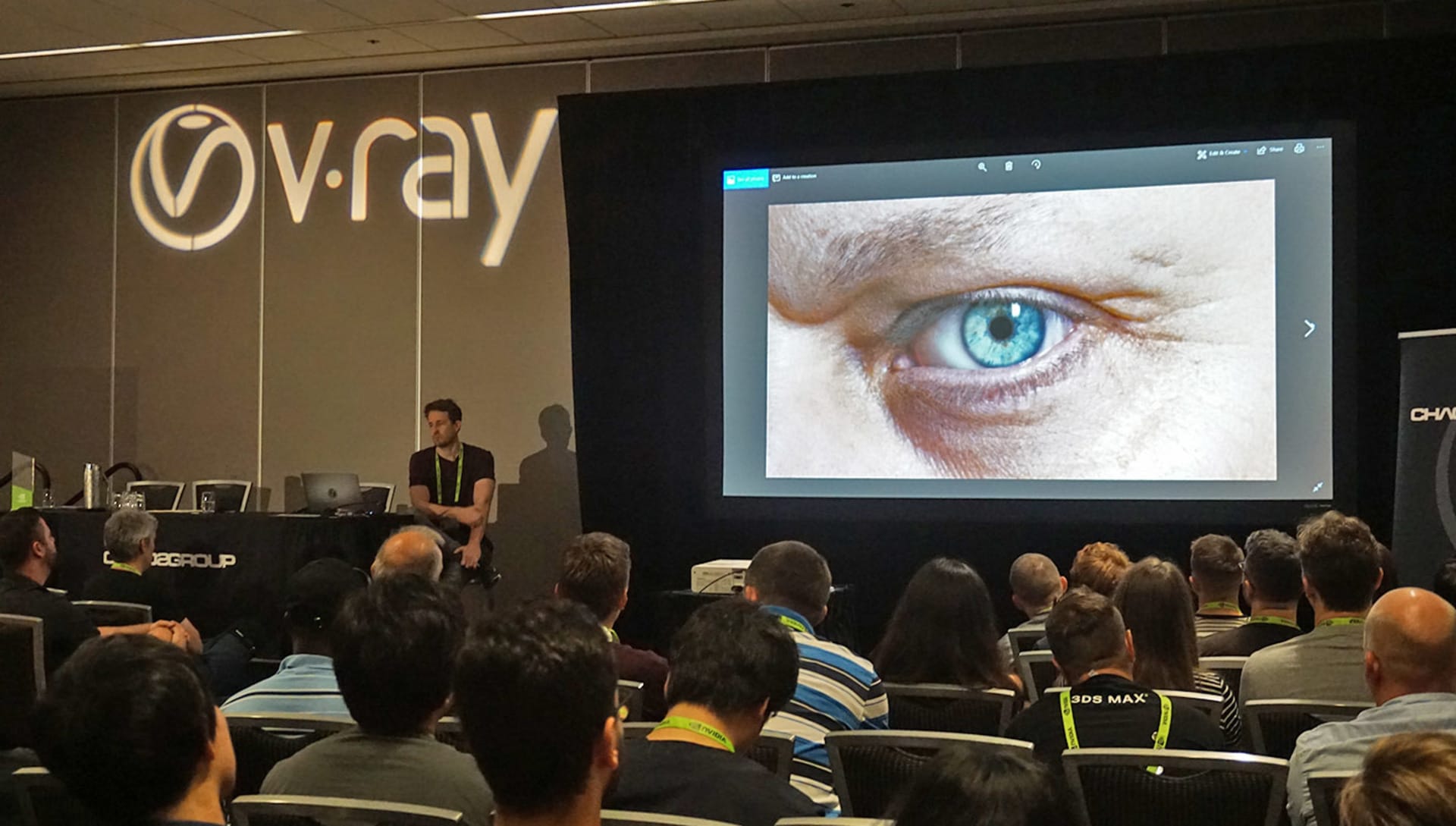 V-Ray Days creates opportunities for artists to get up close and personal with rock star artists from the world over. Best of all: it's free!
V-Ray Day One kicked off with our traditional Educators' Breakfast for a fun and informative session geared towards offering helpful educational resources to support the community. Ian Spriggs, master of the photorealistic digital human portrait, was our first artist speaker of V-Ray Days 2018, who delivered an insightful discussion about our emotional connection with virtual subjects.
Continuing the theme of digital doubles, Method Studios took the spotlight to talk about the studio's character work on Black Panther, as well as how they handled crowds, vehicles and architectural models for Marvel's milestone movie. The artists also revealed how V-Ray Scene files made it possible to build a spaceship the size of a solar system for Avengers: Infinity War.
Representing the TV arena – and keeping the focus out of this world – FuseFX owned the stage with a talk about the creative and technical challenges faced in the production of VFX for Netflix's acclaimed series, Lost in Space.
Meanwhile, Michael Pecchia of Aaron Sims Creative wrapped up V-Ray Day One with an insightful look at how the team in Los Angeles bring to life their famed fantastical character concept designs for the likes of Spielberg's Ready Player One. We also saw a first peek into a new immersive VR experience utilizing V-Ray for Unreal – coming soon!
V-Ray Day Two launched with RealtimeUK's Art Director, Stuart Bayley. Since RealtimeUK isn't a "movie studio," deadlines are short, and turnarounds are fast. We had the treat of an exclusive and an in-depth look at several cinematics, including the Jurassic World Evolution trailer – created in an impressive eight-week timeframe.
V-Ray Days' presentations offer exclusive, behind-the-scenes insights into incredible breakdowns from many epic films, TV series, game trailers, and more, that you won't see elsewhere.

Digital Domain's Fernando Brandao added to our focus on film with an exclusive look at the studio's work on Avengers: Infinity War. Thanos is one of the best CG characters we've seen in the Marvel movies, and there's a reason why he looks so good. Due to his high screen time, close-ups, and minimal action shots, detail was everything.
Fernando also talked us through lighting the massively hairy (and sweaty) Hulk, how they managed Red Skull's peeled skin in dimly lit shots, as well as Nebula's (literally) mind-stretching torture sequence. Stay tuned to the blog for upcoming articles delving into more details of Digital Domain's phenomenal contributions to Avengers: Infinity War – coming soon!
Daniel Schmid of Industrial Light & Magic joined us to represent the Vancouver environment/generalist department for a reveal of how they create realistic, large-scale, natural landscapes for the likes of Jurassic World: Fallen Kingdom, Black Panther, and A Wrinkle in Time.
Rounding up the film insights at V-Ray Days, CG Supervisor at Scanline VFX, Ioan Boieriu, delved into some of the most climactic moments of Black Panther and shared how the studio used Flowline and V-Ray to simulate and render the perilous backdrop of Wakanda's Warrior Falls.
To close V-Ray Days at SIGGRAPH 2018, we welcomed a very special guest, Ondřej Karlík, Co-Founder and Main Developer at Render Legion, for our finale talk. Ondřej gave a complete history of the evolution of Corona Renderer and described a roadmap for the future.
We'll be bringing V-Ray Days back to SIGGRAPH 2019 in Los Angeles. If you can't wait that long, be sure to check out our upcoming event schedule for opportunities to meet with the Chaos Group crew around the world.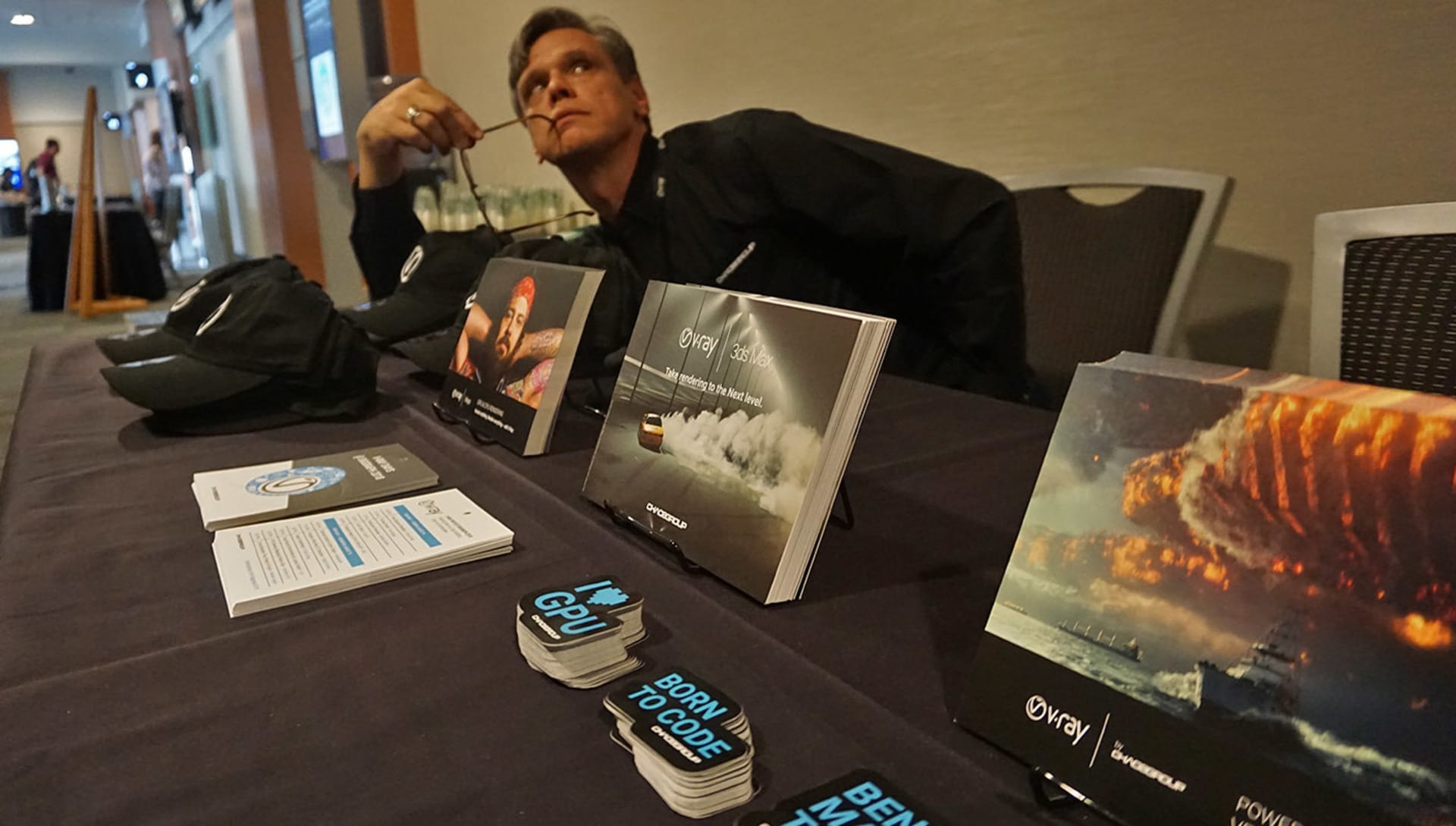 Our all-new goodies, including Chaos baseball caps and slogan stickers, were a big hit with attendees this year. Be sure to join us at our events around the world to grab (and collect) our special event freebies.


We had an incredible SIGGRAPH 2018, made even better by our supportive industry friends and partners. Special thanks to Foundry for hosting Director Ari Rubenstein for a demonstration of how he used a unique V-Ray for Nuke workflow on the short film, "The Blues Crab," and to Intel for showcasing how Scanline VFX and Ziva Dynamics utilized a Maya > V-Ray > Embree pipeline for the AI and VFX rendering of the megalodon in The Meg.

Hungry for more? Check out our brand new V-Ray 2018 showreel, unveiled at SIGGRAPH 2018 in Vancouver.