Who knew deep sea machinery could be this hypnotic? Rendering.no shows us a pipeline for pipelines and talks us through creating a stormy ocean in Phoenix FD
Founded by Ambrozie Pura in 2013, Rendering.no has made a name for itself with beautiful animations of machinery operating somewhere we rarely see: the ocean floor. It's an inhospitable and alien environment where few have ventured, but the company's animations look and feel natural, and even eerily mesmeric.
Effects are key to the success of Rendering.no's projects, and the team makes use of V-Ray for 3ds Max, Phoenix FD for 3ds Max, V-Ray for Houdini and Chaos Cloud to add depth to the deep. We invited Ambrozie aboard the good ship Chaos for a chat about his incredible subaquatic work.
Could you give us a bit of background on yourself and how you founded Rendering.no?
I'm 36 years old, originally from Cluj-Napoca, Romania (aka Transylvania!), but I've lived in Stavanger, Norway since 2012. I'm a trained engineer, but I've always been attracted by the artistic side of things and chose to focus on the visuals. I've been working in 3D since 2005; I started with furniture, interior design, product and then architectural visualizations.
In 2007, I founded Ambrozoom3D and by 2009 we were mainly insourcing work from other studios and architects around the world and the occasional local project. In December 2012, I moved to Norway to work for a company in Stavanger, but animation and 3D was not their focus, so after a few months I left and started Rendering.no.
At the end of 2015, I decided to re-open a secondary office in Romania and I'm patiently building up a dedicated team of artists and engineers across both offices. The plan for the future of the studio is always the same: enjoy work; develop naturally.

How did you get involved with undersea visualizations?
Our very first project at Rendering.no was a subsea product visualization. The engineer in me was intrigued by its technical complexity, while my artistic side was fascinated by the extraterrestrial look and feel of it. Underwater technology has to withstand the extreme conditions of the deep ocean, which are similar to those found in space. It's like doing VFX and animation for sci-fi movies — but this stuff actually gets built and used in the real world!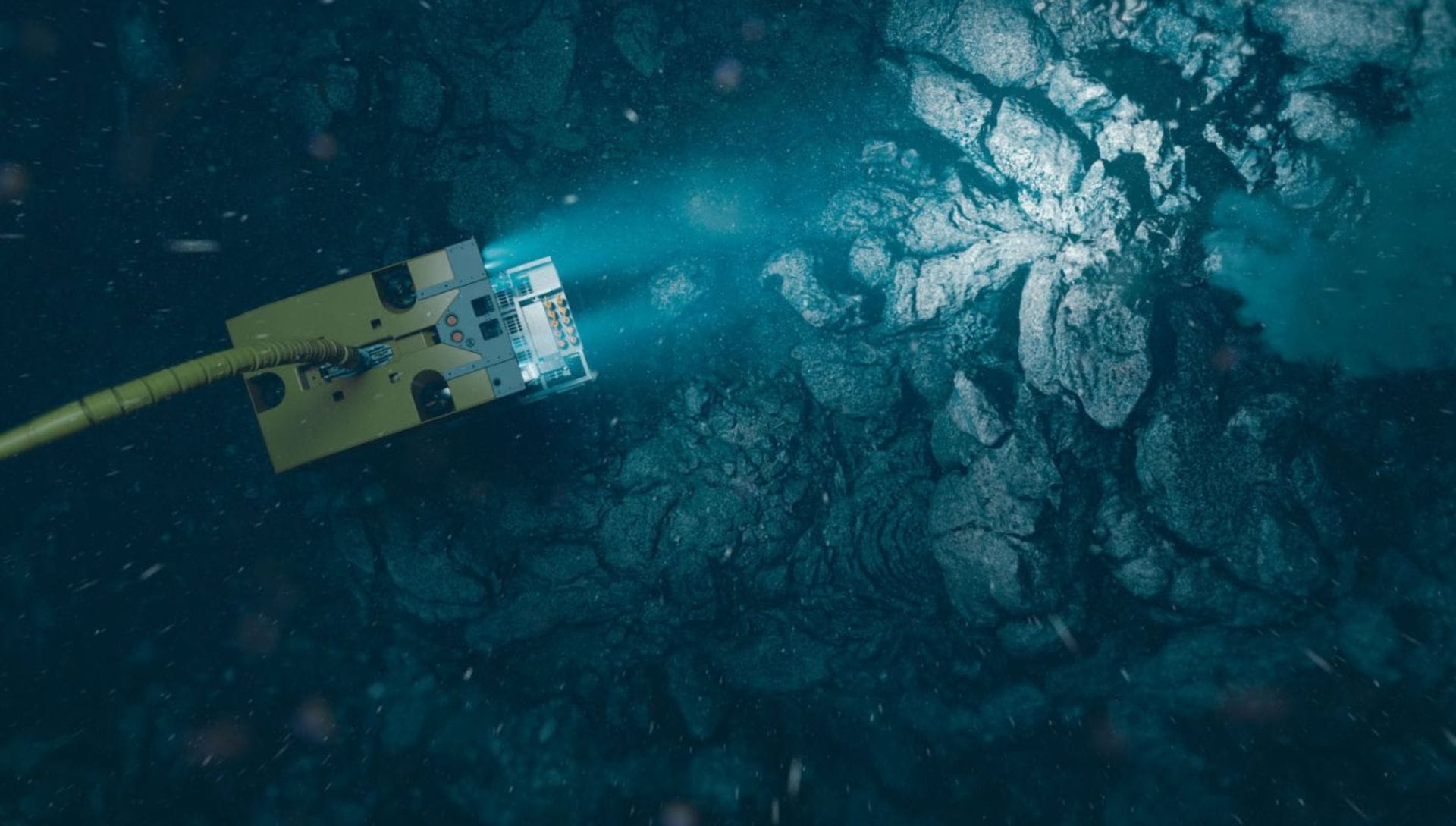 You also do more conventional, landlubbering arch viz — are underwater shots easier or harder?
Technically speaking, the workflow is similar, but underwater visuals are trickier due to the small number of accurate references. There's a huge difference in how these shots can look based on location, weather, depth — and the customer's expectations. It's easy to experience landscapes and cityscapes every day; we can travel and take photos for inspiration, but it's not so easy when you're researching underwater reference — unless you're James Cameron!
What are your clients' requirements and why do they come to you?
Most of our projects are to create visuals — stills or animations — for new concepts, solutions or tools that solve demanding problems within the oil and gas industry, so it's understandable that customers usually keep the focus on the technical aspects and how things work.
I've always kept a focus on the way things look while keeping the technical aspects accurate, of course. Our customers now understand and appreciate the importance of good-looking visuals, respecting the technical specifications — and I think that's why they keep coming back.
I'm glad that V-Ray Next for Houdini exists — it's so much easier to get the desired result with a renderer I know.

Ambrozie Pura, Rendering.no
What's your software pipeline?
We do most of our work in 3ds Max and render with V-Ray Next for 3ds Max. We use Phoenix FD for 3ds Max for oceans, fire and so on; the Substance Suite is used for texturing; Photoshop and After Effects are brought in for post-production.
We're also increasingly using Houdini in our pipeline. I'm fairly new to it, but I've caught the bug! I'm glad that V-Ray Next for Houdini exists — it's so much easier to get the desired result with a renderer I know.

Your work features some very cool and complicated underwater tech — how do you accurately model it?
Most of the time we receive the 3D files from the customer, but occasionally one of our engineers will design and create the 3D model from scratch. Since the models are exported from engineering software they can be pretty messy to animate. We've tried several ways around the issue and we now remodel most if not all of the components to be able to properly texture and rig them. Therefore, we use either the original 3D model, or blueprints and photos, or a combination of them all to create new 3D models.
For the particles, we've just switched from 3ds Max to Houdini. And with Chaos Cloud at our fingertips, the pipeline just got smarter.

Ambrozie Pura, Rendering.no
Particle effects and fluid dynamics are key to realistic underwater scenes — what do you use to create them?
We push ourselves so that every new project looks better than ever before. We make small changes to improve the workflow and its output, and Phoenix FD is always around for the fluid dynamics. For the particles, we've just switched from 3ds Max to Houdini. And with Chaos Cloud at our fingertips, the pipeline just got smarter.

Do you have any tips for good-looking underwater scenes?
From what I've learned so far, my advice is to always get as much real-world reference as possible: research the location and its particularities, besides the usual light and object behavior in water. For instance, don't add corals in the North Sea, they just don't exist there.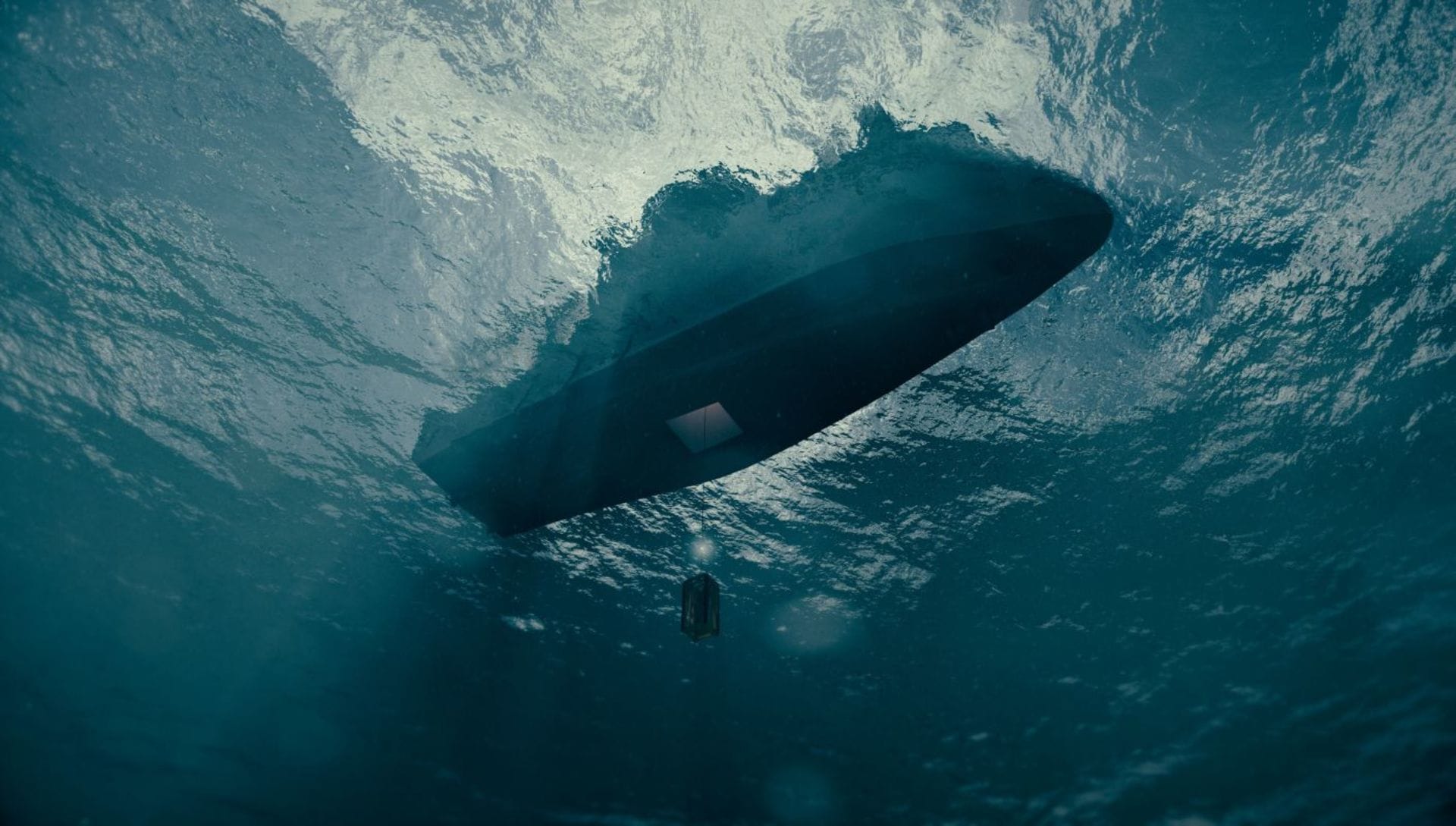 Chaos Cloud is seamlessly integrated, and its job-submission process is the smartest and most efficient I've seen.

Ambrozie Pura, Rendering.no
How much time do you think Chaos Cloud saved you?
Actual rendering time? Weeks!

Has Chaos Cloud helped you do anything you couldn't have done before?
Time-saving is the key feature that convinced me to use a render farm in the first place. Being able to render animations within a few hours is so valuable. Aside from the overall performance boost, Chaos Cloud is seamlessly integrated, and its job-submission process is the smartest and most efficient I've seen.

The stormy sea looks incredible in your "Offshore Harsh Weather" animation. Could you tell us about the project, and how you set up the stormy sea in Phoenix?
For the intro shots, which show the underwater vehicle being deployed, we were asked to create a harsh offshore environment to highlight the launching system's capabilities in choppy water. We started by building the vessel and animating the deployment system, then I found and analyzed footage of rough seas online. With these in mind, I experimented with Phoenix FD, combining my own ideas with online tutorials.
Phoenix FD is highly intuitive, and once you understand how to use the parameters it's easy to achieve the look you want. For example, I used the Beach Waves tutorial on ChaosGroupTV to learn how to use the wave force — although obviously, this was not on a beach.
There were a few challenges in research and design and finding the right balance between a high- detail simulation and reasonable rendering time. Each sim frame was about 2GB, so even after deleting unused frames, we were dealing with almost 4TB of data. I found the Resimulation option extremely useful; the wet map in the close-up shot was not acting as I expected it to, but it only took a couple of hours to re-simulate it.

What are you working on next?
We have some of the most exciting projects ever on the table at the moment, including a private submarine. As soon as the design and modeling are finished we'll create a cool animation for marketing it.
We're also working with a film company on an animation to show the different stages of upgrading the seabed infrastructure for an existing oil field in the Norwegian sector of the North Sea. That will stress our machines with a lot of highly realistic simulation. It will be our next best work!

To stay up to date with Ambrozie's work visit rendering.no's website and follow them on Facebook.
Chaos Cloud is now available for anyone to test. Join now for 20 free credits.
TRY CHAOS CLOUD