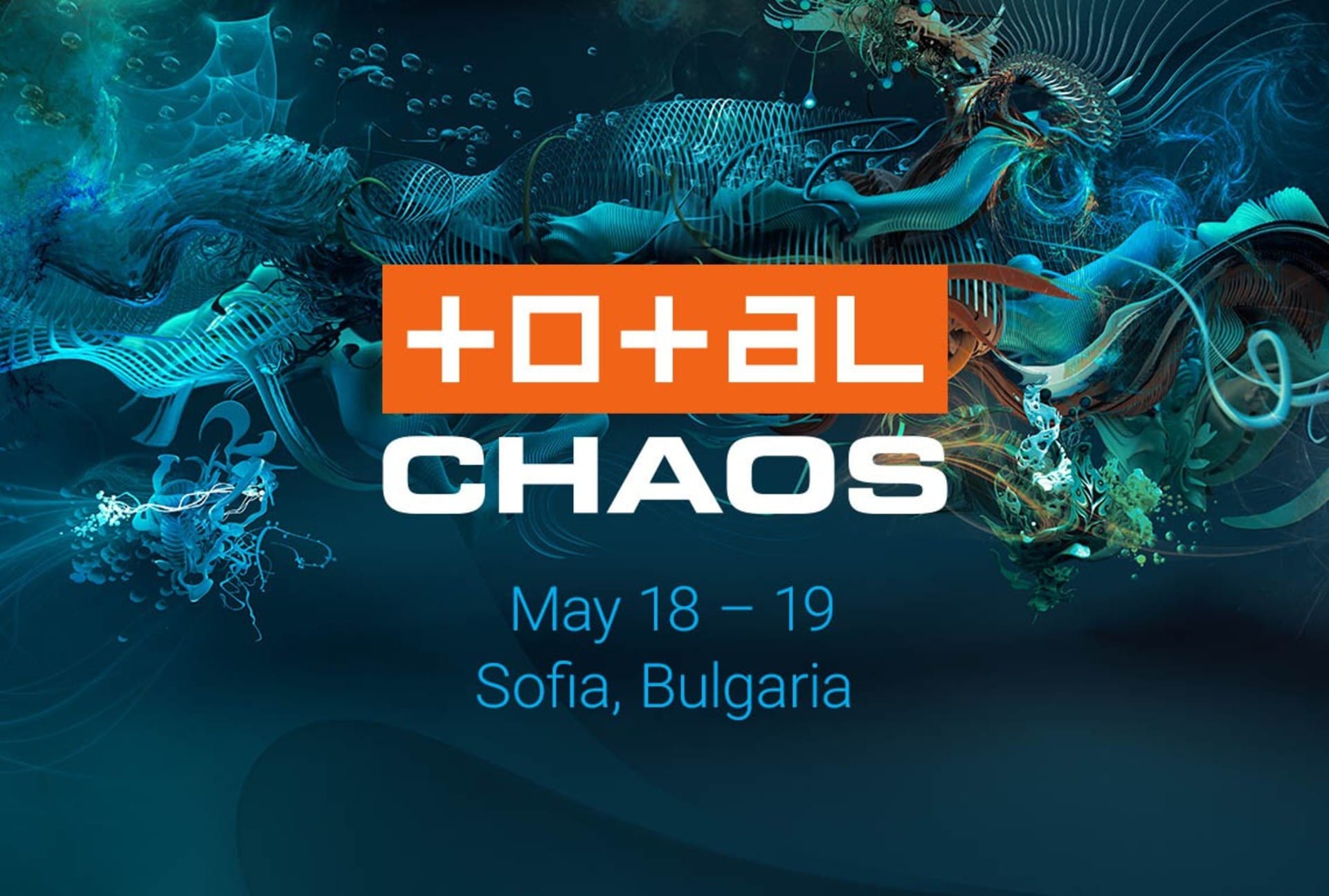 This May, Chaos Group invites you to Total Chaos in our hometown of Sofia, Bulgaria. Born from our CG² event, we'll bring together artists and developers from around the world for two days of behind-the-scenes presentations, sneak peeks at new products, and hands-on workshops.

You can expect to meet experts from a variety of creative industries, including architecture, automotive, games, and visual effects. We'll host three parallel tracks: Art, Code and Craft. And you can take part in master classes from the world's top CG experts, and become an accredited pro with V-Ray Certification Exams.

Early bird tickets, with up to 50% off the regular price, will be available until March 10, 2018.

Join us at Total Chaos – the global event uniting the art, science & chaos of computer graphics. Check out our event page for more information.