When talent meets passion: 3D Artist and Think Tank Online student Annina Weber talks about her V-Ray for Maya workflow and the inspiration behind her best work.

Annina Weber is not your average art student. We have been following the Stuttgart-based 3D generalist and character artist's work closely, and are amazed at the dedication and skill she possesses for the craft of 3D. Maybe you recall seeing her render "Remembrance" in our last Think Tank blog post.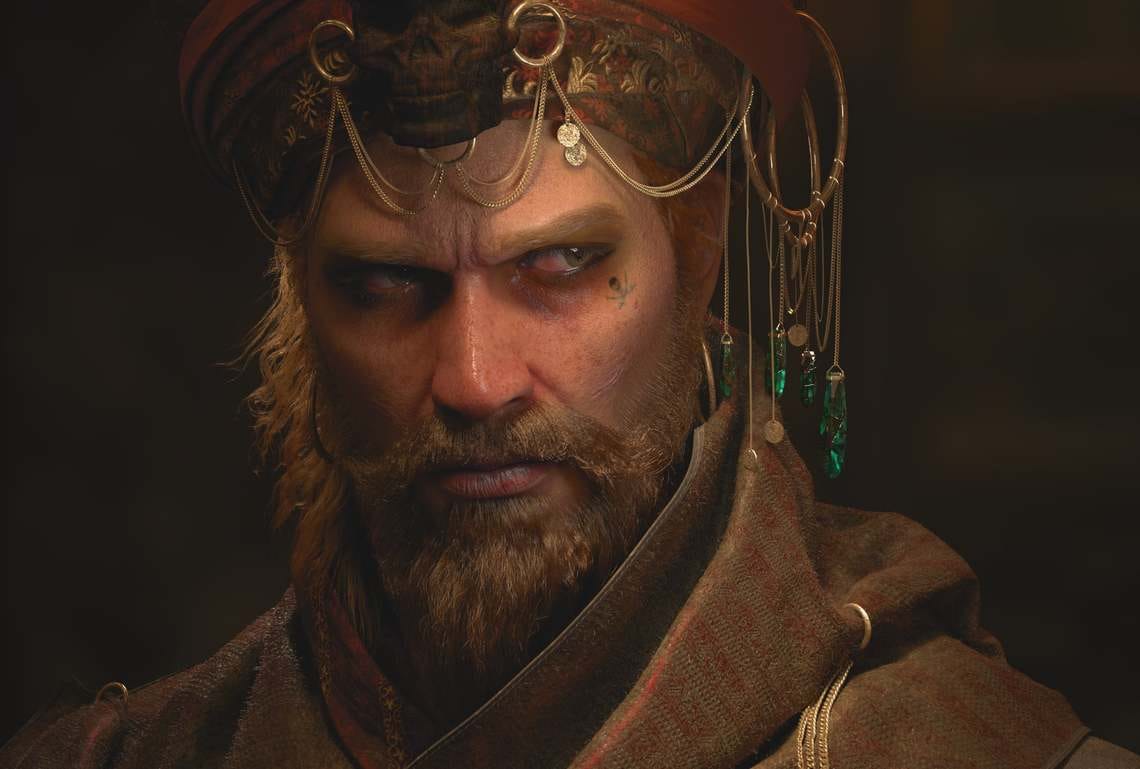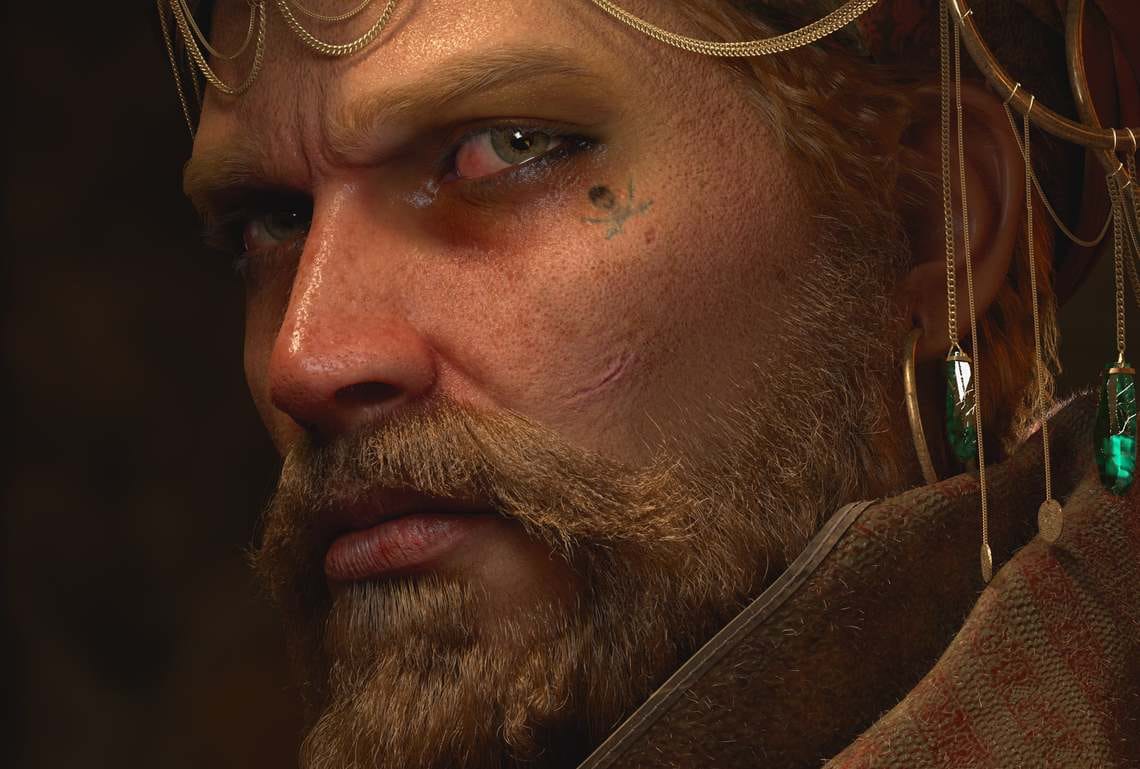 Annina's vivid imagination and knack for visual storytelling are visible in every render she produces, creating a strong emotional response and connection with the viewer. We were delighted to chat with Annina who gave us a look behind the scenes of her work, created in V-Ray for Maya, shared what inspires her and keeps her motivated, and gave advice for aspiring 3D artists.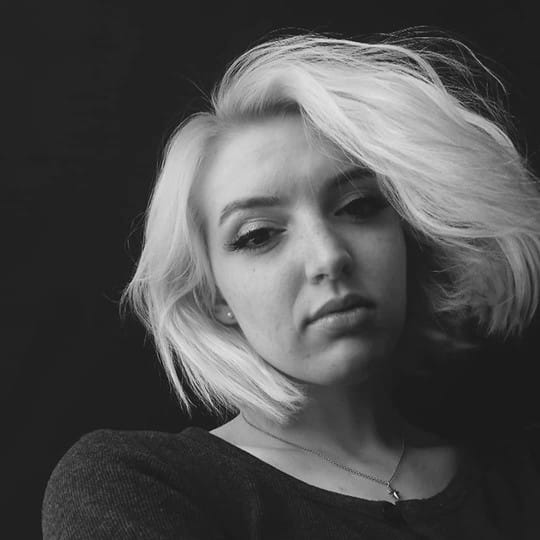 How did your journey in 3D art begin?
AW: My fascination for VFX and 3D art started in 2018, when I signed up for a course at SAE Institute in Stuttgart. After two years of studying, I graduated with a bachelor's degree in visual effects animation.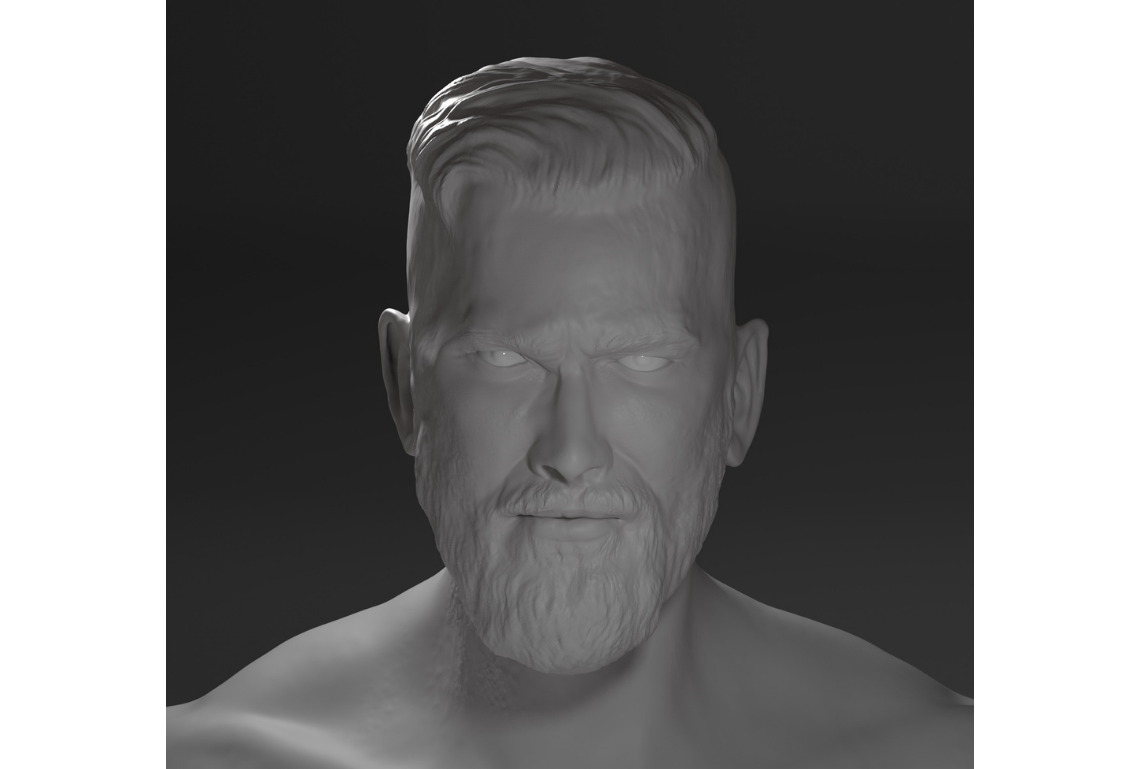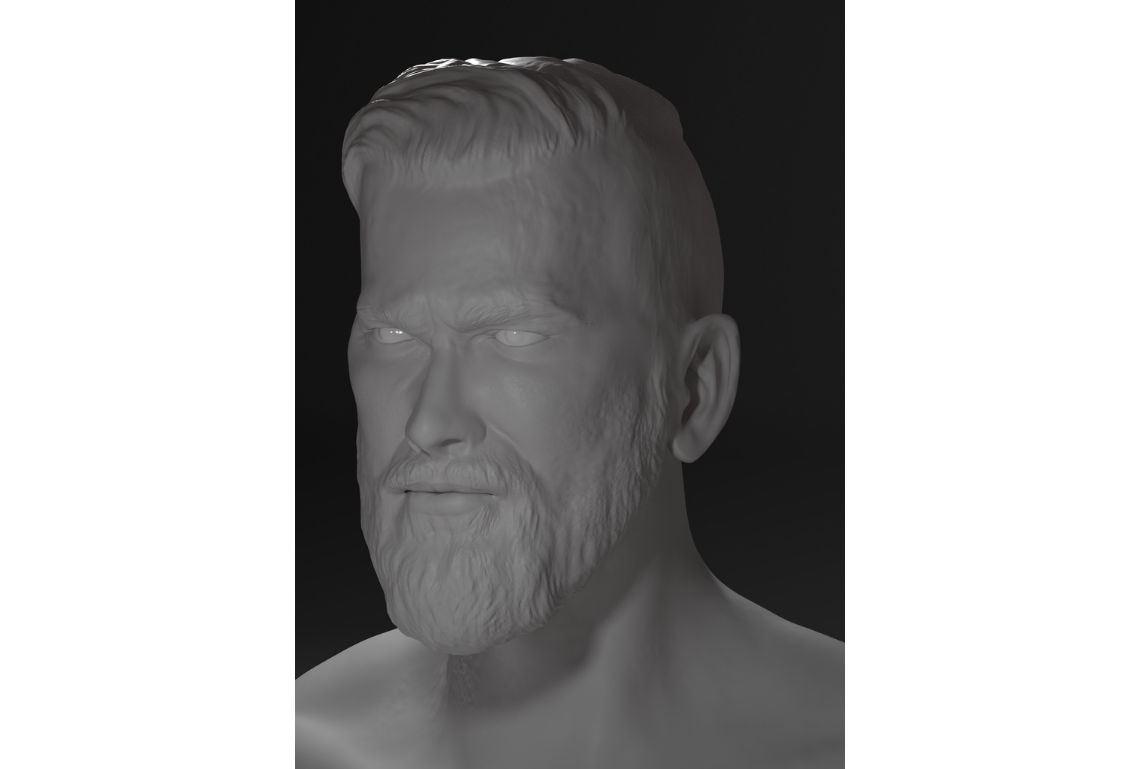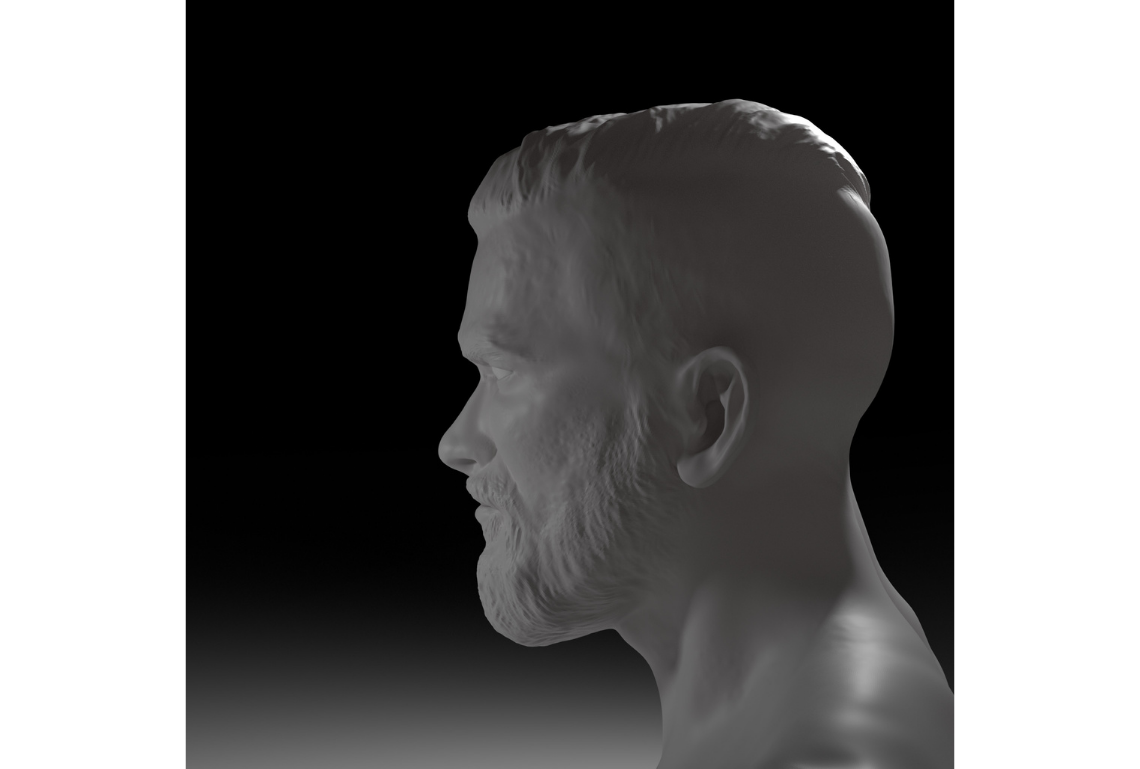 Shortly after I decided to follow my passion of becoming a Character Artist, which is why I applied to Think Tank Online. Their students' work caught my attention early on and after chatting with a few TTO students I was sure this was the right decision for me.
How would you define your artistic style?

AW: I'm influenced by art that I love: Renaissance sculptures, and art with dramatic lighting, like the Hudson River school paintings.
Specifically, I strive for realism in the final image but at the same time I try to maintain an idealistic and bold look. In my artworks I like to convey a story to the viewer, highlighting what spoke to me in the concept.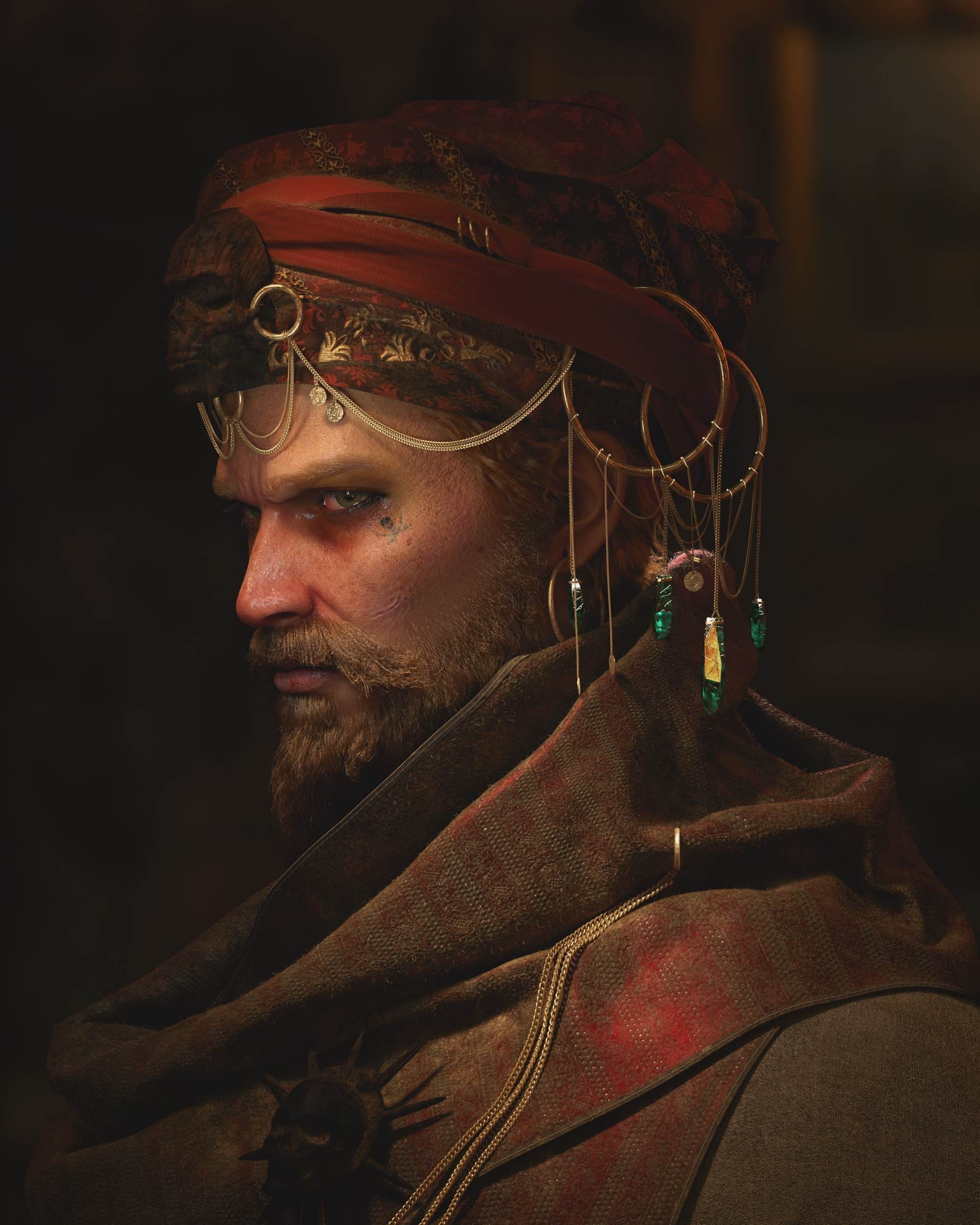 For example, in my Remembrance project, I wanted to unravel the feelings behind his glare. He's a complex character that is hard to read because to me he looked simultaneously angry, cunning, sad, and frightened. I wanted the viewer to have the freedom to make up their own stories of what could have happened to him.
Shading and LookDev is really fun with V-Ray. I like adding grime, dirt or just general breakup on top of my textures with the V-Ray curvature and dirt nodes because it allows for easy and quick modifications.

Annina Weber, Think Tank Online student
What V-Ray 5 for Maya features do you use most often?

AW: I loved using the LightMix feature for my STAYCATION project. I had a lot of different colored lights in my scene and trying different moods in real-time was a huge time saver.
Shading and LookDev is also really fun with V-Ray. I like adding grime, dirt or just general breakup on top of my textures with the V-Ray curvature and dirt nodes because it allows for easy and quick modifications.

For my Remembrance project the sheen feature was also really important. I like how it adds a luxurious feel to the fabric and it's easy to set up in the V-Ray Material.
I love everything about your "Staycation" piece, especially the camera angle you've chosen. Can you walk us through getting the idea, forming concept drawings, and transforming all that into a 3D render?


AW: Staycation was a final project for my first term at Think Tank. The goal was to deliver a one-shot 3D render of a concept of our choosing and recreate it one-to-one. I spent a lot of time on the camera angle and setup, because it's a big part of what makes the concept stand out, as well as checking if my textures matched the stylized and painterly look.
I chose this illustration by Lê Long because it seemed like a good challenge to create all aspects of the image within six weeks. The subject of the image reminded me of a lot of movies, books, and video games that gave me a new perspective, showed me a new world, and gave me a break from reality.
On the topic of home isolation, how has the pandemic affected your learning and your overall creativity?
AW: I was quite lucky it hasn't affected me a lot because TTO was already set up for online learning and the student community was very supportive. I think the hardest part was finding a routine that separated working hours from free time and rest. It's very easy to get into a grinding rhythm and to lose motivation as well as creativity when the current project is the only thing to focus on.

Another favorite piece of mine is "Winter Soldier Drone." Could you tell us more about it?
AW: This model was provided to all Think Tank students and we were free to design and texture it however we want. I wanted it to look like a crashed and forgotten drone, scratched up and frozen.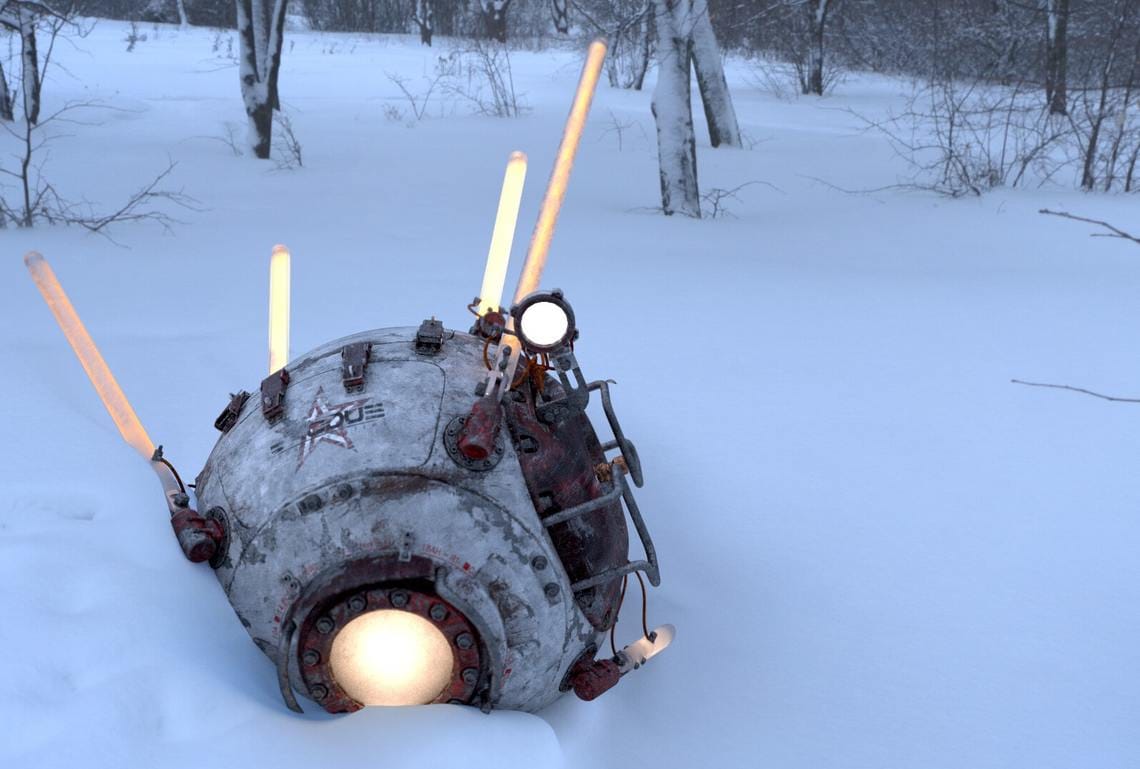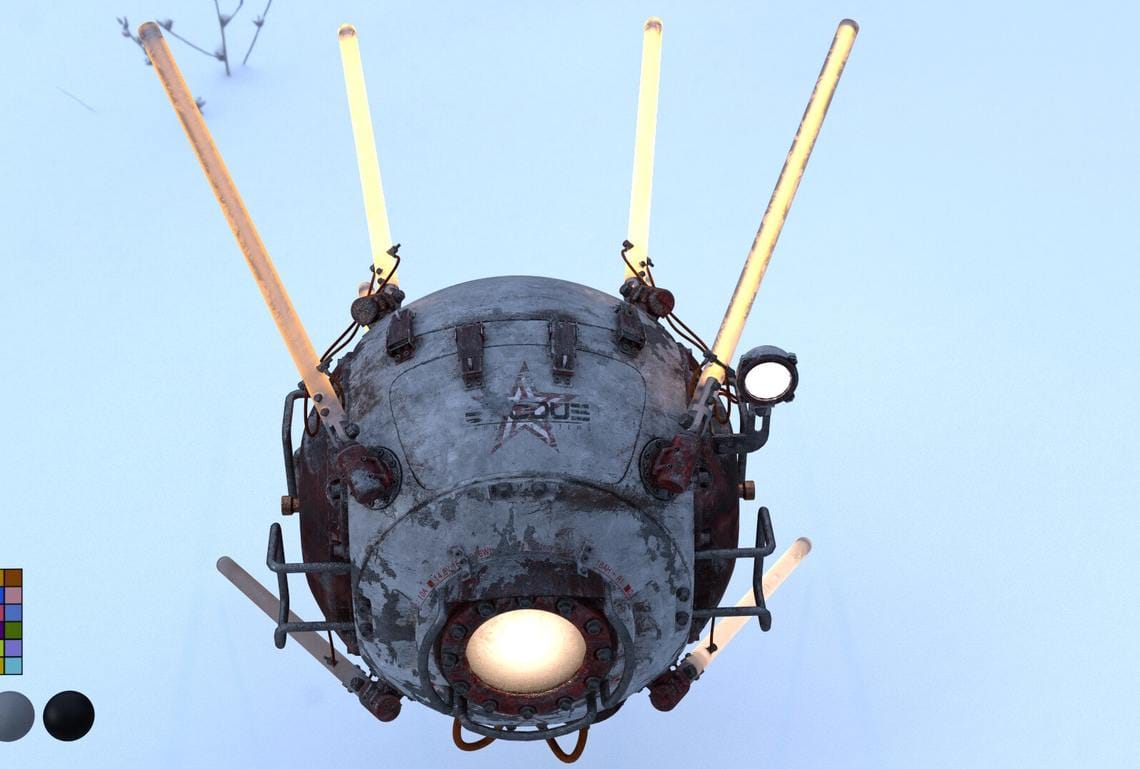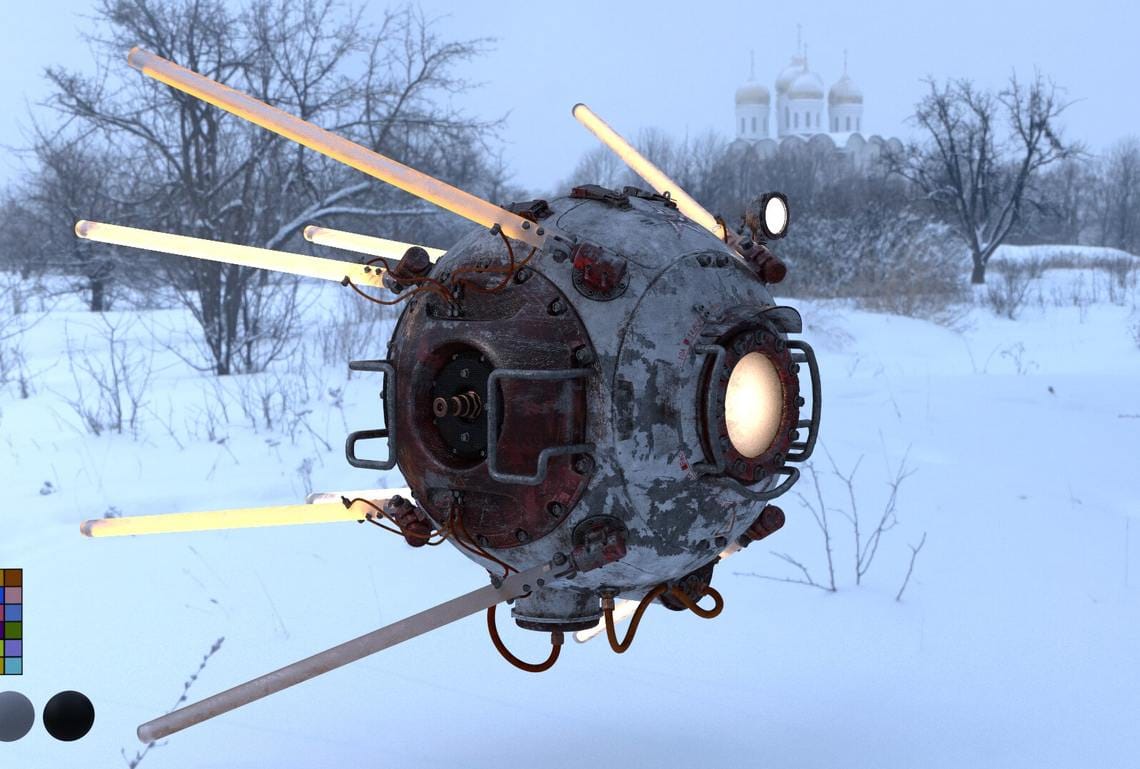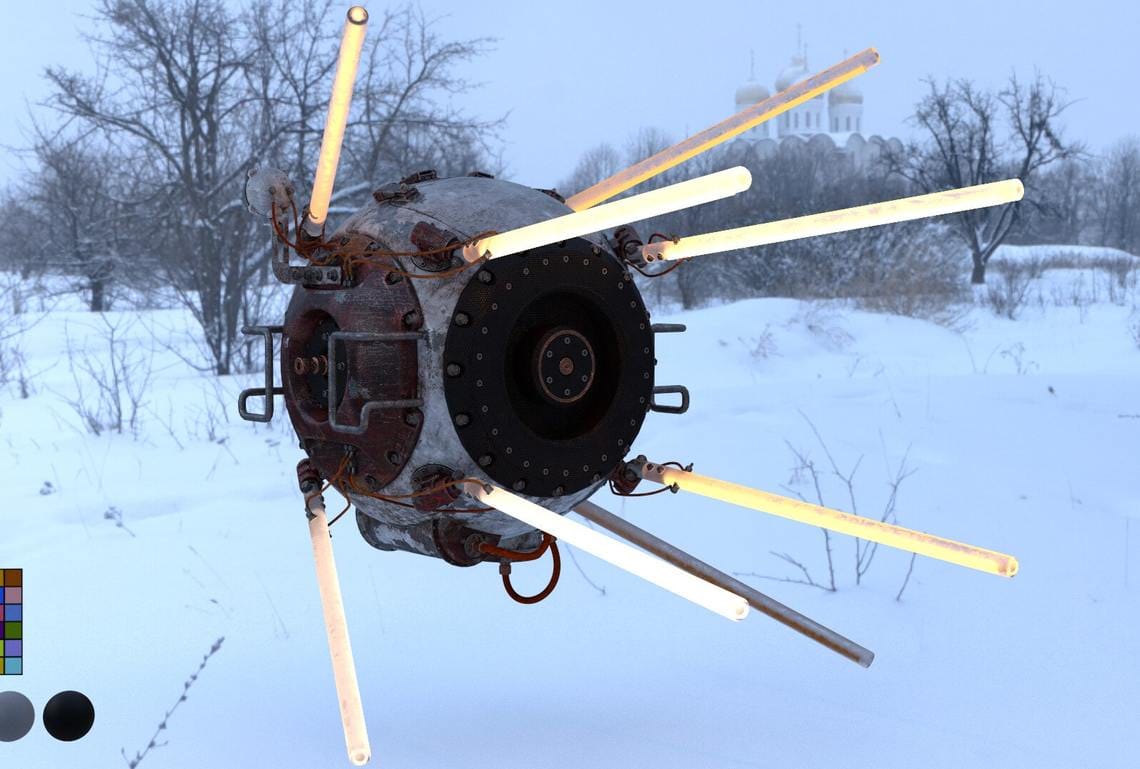 For references I looked at rusted car parts, chipping paint and blind windows; anything that suited the mood or that I could use as masks in my textures. The background is the same HDRI that the drone was rendered with. I sculpted a pile of snow for the drone to have landed in and used the shape as a shadow catcher so that it looks like it's blended into the background.
A world without art is?…

AW: ...pretty bleak.
Our student rendering challenge, "Create a Better World," just ended! Have you taken part in any challenges lately?
AW: I'm currently in my mentorship term and I'm dedicating all my time to my project, but I'm looking forward to seeing what people come up with!
What advice would you give to young artists that are hesitant about developing their skills professionally and pursuing a career in 3D?

There are plenty of resources and communities online to get more familiar with the topic before you invest your time and money. However, if you're serious about making a career out of this, I'd say look for a good school with teachers who have industry experience. The technical aspects will come naturally as you learn and spend time using the software so it's important to focus on developing your artistic vision and skills.
Apart from 3D character art, do you enjoy any other artistic hobbies?
AW: I've always enjoyed drawing but I'd love to get into it more and try out new things like plein air painting. That being said, I really enjoy 3D art because there are just so many interesting aspects that I'd like to try out. To name a few: Unreal Engine, Houdini and environment art. It's just a matter of finding time to get to it!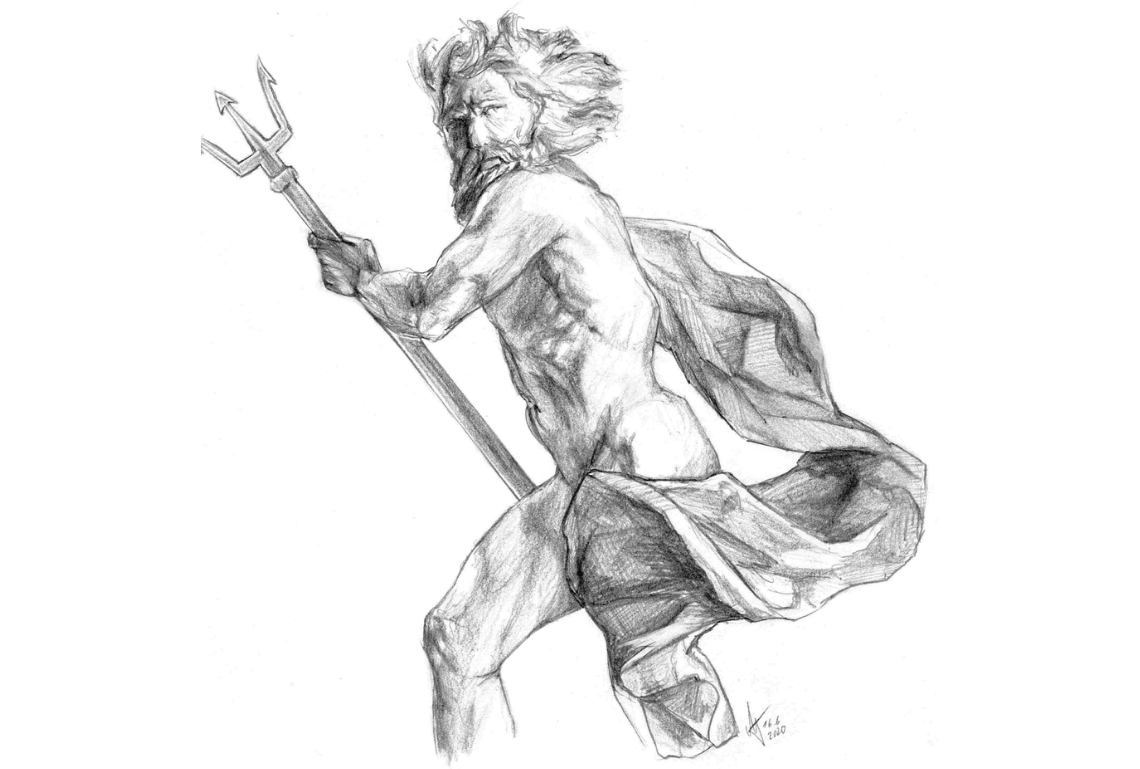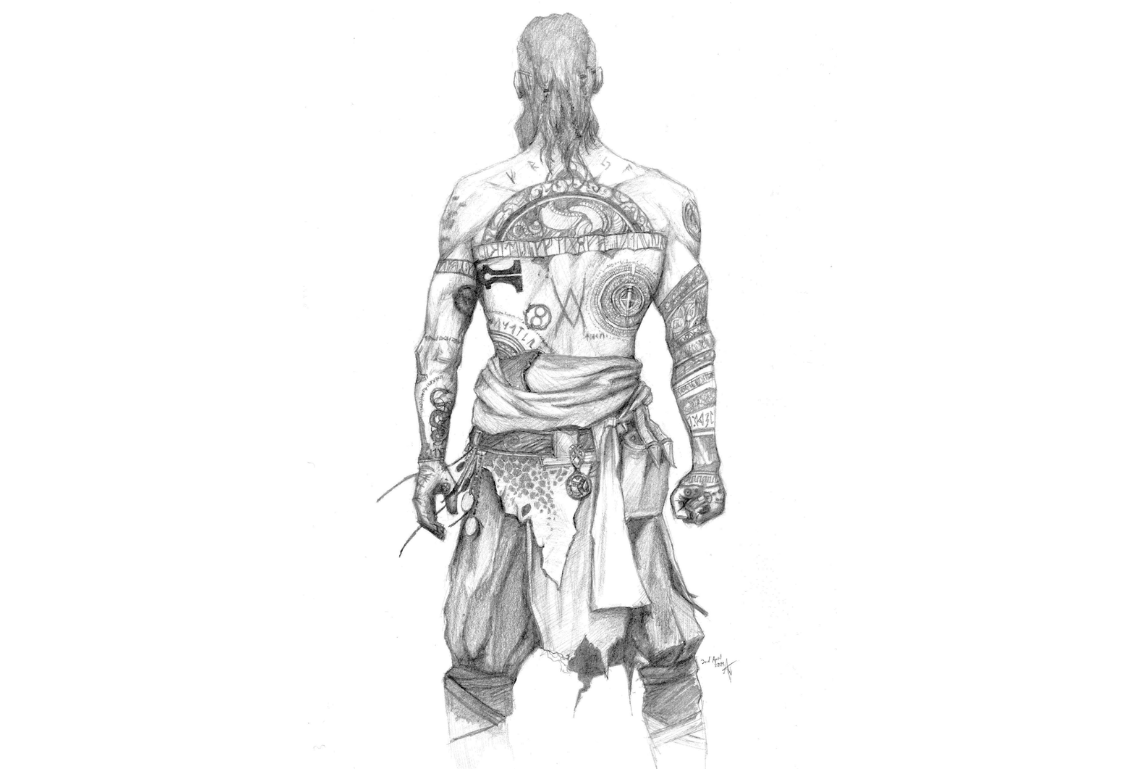 Let your imagination rule and lead the way.
Try V-Ray for Maya free for 30 days.