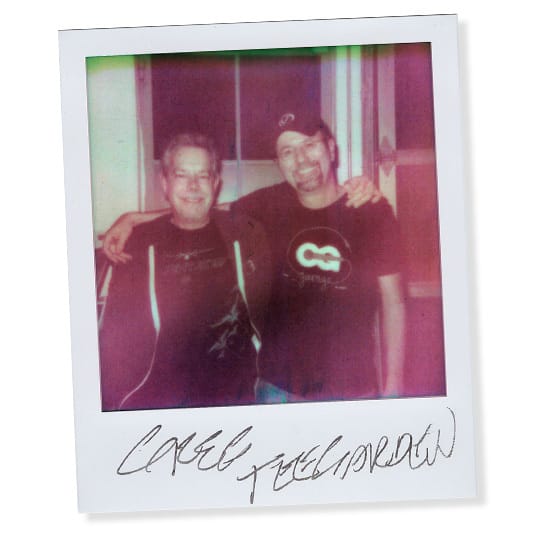 Greg Teegarden's first role in Hollywood was suitably iconic: he designed the famous gates for Steven Spielberg's Jurassic Park. From here, Greg worked as a modeler on Spielberg's ambitious seaQuest DSV TV project, then helped create effects for Titanic and cars for The Fifth Element.
In this podcast, Greg talks about his career, and how his dad and uncle's collaboration on TV series Supertrain helped set it up. He and Chris reminisce about the late nights they had at Digital Domain, and the huge cast of characters who made up the team there, including Eric Barba, Victoria Alonso, Ed Ulbrich, and Steve Worley, the software genius who'd write entire LightWave plugins on the plane.
Greg finishes with a discussion of his current work at Digital Domain on piractical TV series Black Sails — and reminds Chris of the time they hung out with dozens of bikini-clad models at his pool during the making of a short film.
Links: