With Stranger Things 2 fueling water cooler conversations around the world, we chat to ASC's Steffen Reichstadt and Michael Pecchia about creating series one's terrifying Demogorgon.

Aaron Sims Creative occupies a unique position in the VFX industry. As well as providing final shots, it helps previsualize, conceptualize, and prototype creature and character designs in a process it dubs "Sketch to Screen." It's a more hands-on approach than other VFX studios, and one which means ASC is deeply involved from the very beginning of production.

This year, ASC has already had creative input into Pirates of the Caribbean: Dead Men Tell No Tales, Wonder Woman, War for the Planet of the Apes, and It. But perhaps its greatest showcase is Stranger Things, the Netflix television series which gave us lovable, believable characters – and a distinctly unlovable, but believable monster.
We sat down with Steffen Reichstadt (Art Director and VFX Supervisor) and Michael Pecchia (Executive Producer) to talk about the show, the creature's creation, and season two.
Want to know more about Aaron Sims? Check out this CG Garage Podcast with the man himself.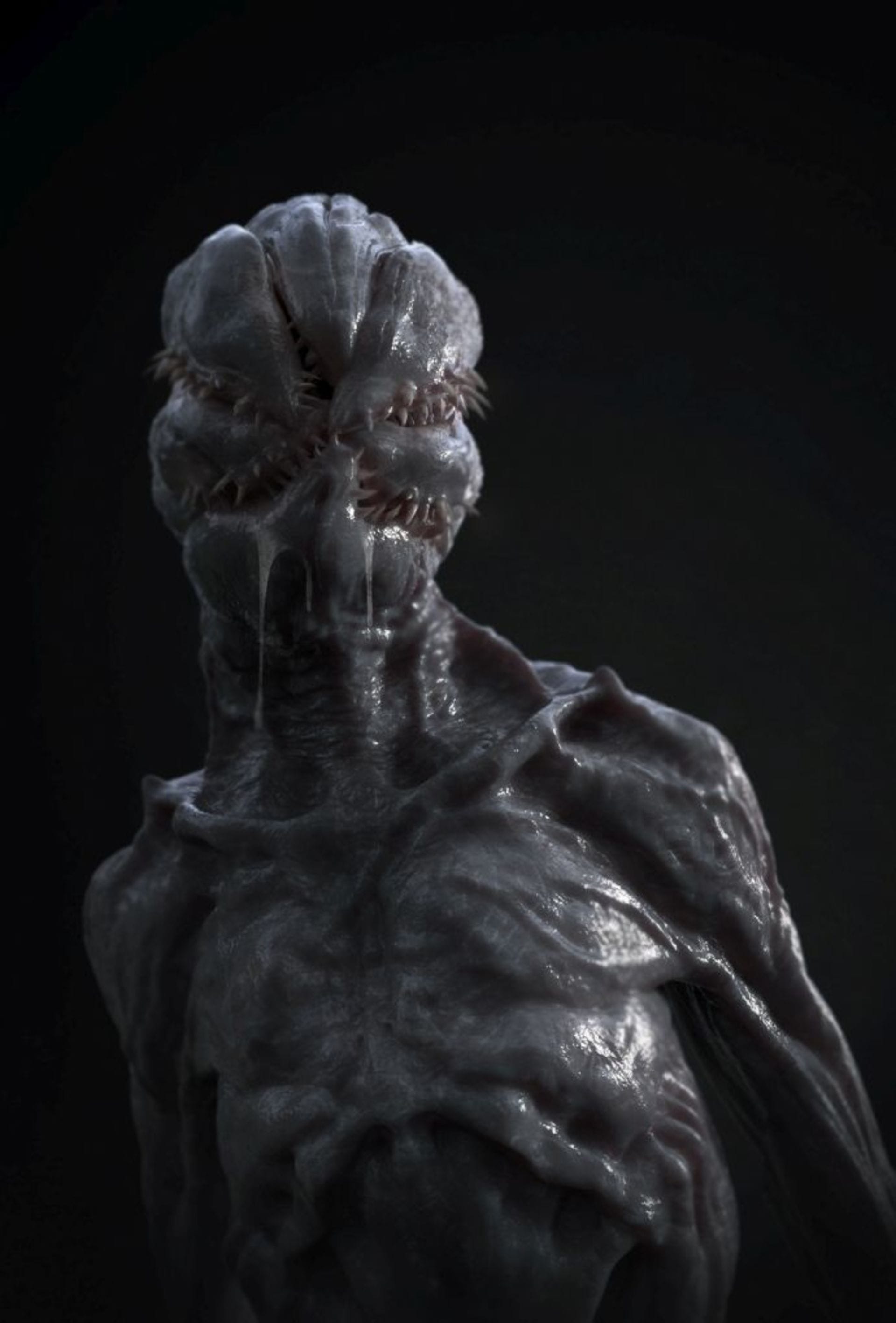 Were you expecting Stranger Things to become this huge cultural phenomenon?
Steffen Reichstadt
No! We got onto the show because we'd worked with [creators and directors] the Duffer Brothers on a couple of small jobs. And we expected this to be just another small job to help out with. Even when we were looking at the dailies, and doing the visual effects for it, we imagined that it would be a compelling, but rather quaint love-letter to the 80's creature feature.
We didn't think that it was going to get the kind of incredible resonance that it did, but once we saw the final product, we were just as enamored as everyone else. It was definitely surprising. But much love to the Duffers because they nailed it. They did it exactly as they set out to do, and they killed it.
Michael Pecchia
That leads into our sketch to screen process. We designed early on, and throughout the process the Duffer Brothers wanted to stick to the traditional guy in a suit. They had shot several plates and they came to us and said, "Hey, how do we get this guy in a suit to come through the wall looking really cool?" And what's unique about us, since we'd designed it, the asset was probably 70% done.
They had a rectangle cut out on the wall and "How do you make this work?" And Aaron just made the call, "You know what? We have the asset, let's finish it up and we will do the shot full CGI and present it to them." And they were thinking, "That's exactly the way I want it to look." And from there it went from three or four CG shots to about 175 shots.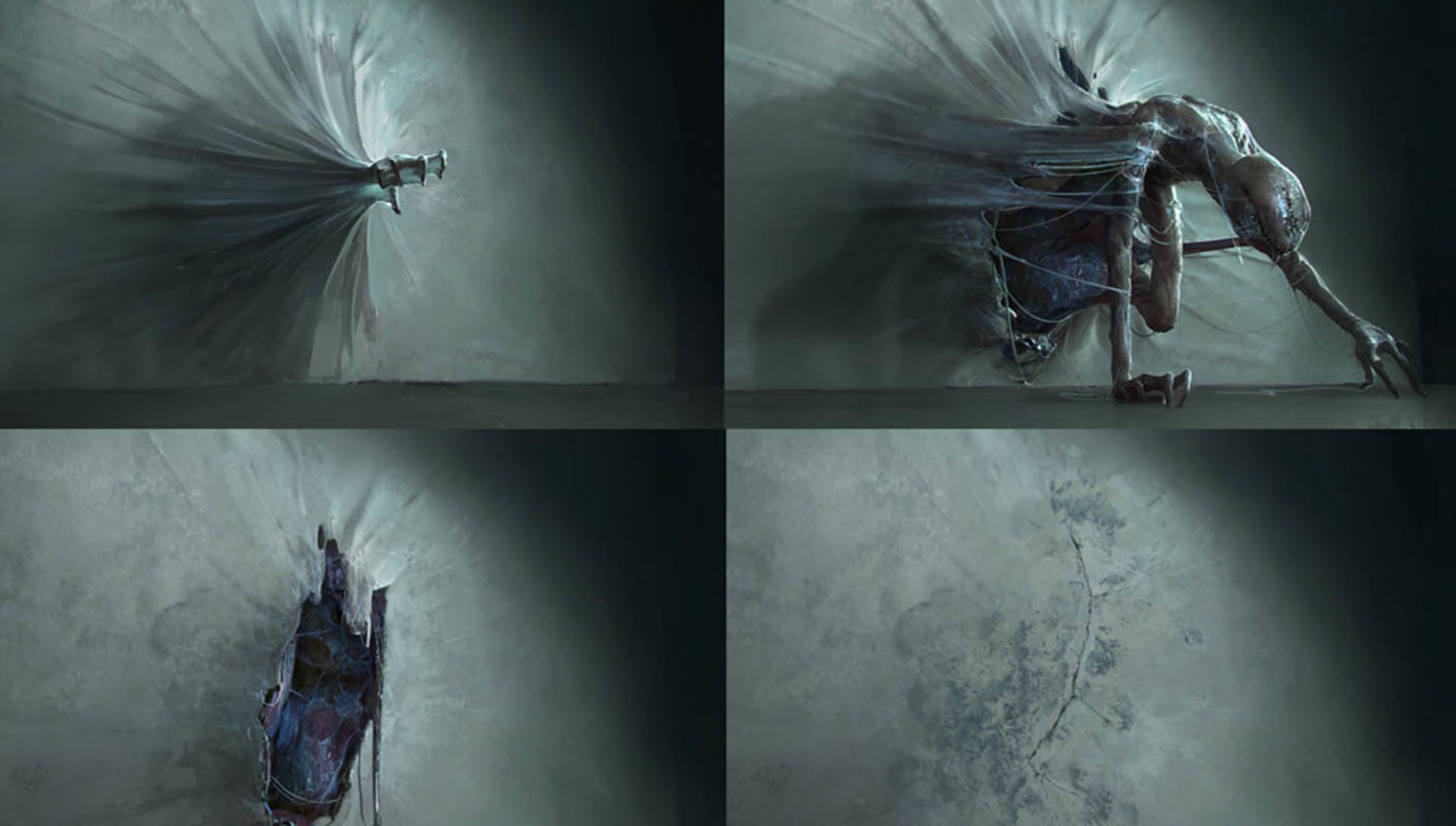 Steffen R
Because we had that personal relationship with the Duffer Brothers, it was easy to fire ideas back and forth, and come up with good stuff really quickly. They had some idea of what they wanted, but they didn't know all of it, and we would help them solve creative problems as well as technical ones. With a small show like that, you can't just throw money at a problem and make it go away. Sometimes you have to work around the problem to come up with something that looks good, and gets it done in the timeframe and makes everybody happy.
Michael Pecchia
And I'd say here is where we evolved our sketch to screen process. We're not a vendor anymore, it turns into a collaboration because we're working with the directors and writers early on to help create their world they want this show to be. And, as Steffen said of going back and forth, there's this openness and trust because we were there so early on in the development period.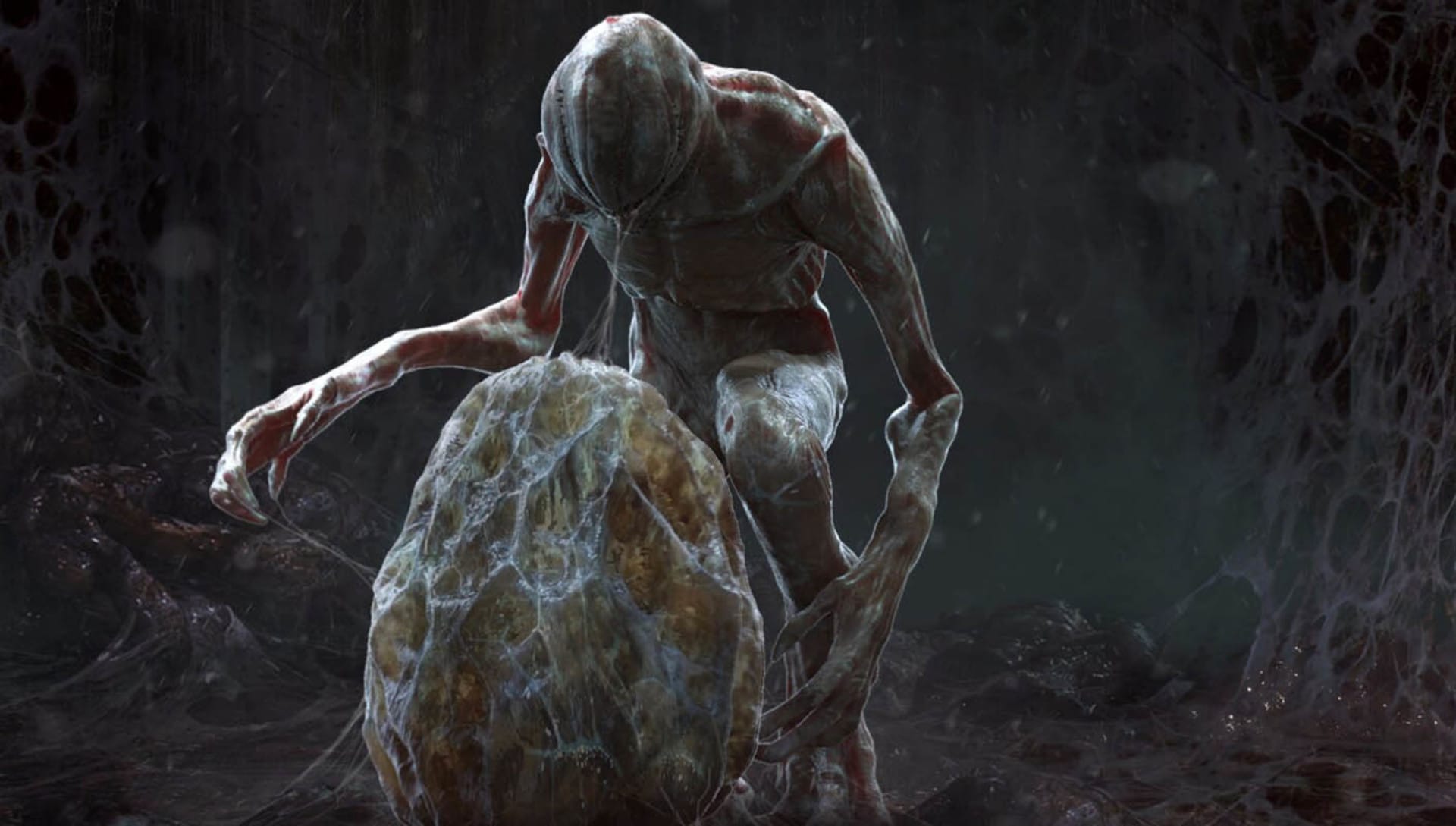 Could you explain ASC's general process of creating creatures?
Steffen Reichstadt
Each creature or character really has to feel like it has a unique story, so each process starts a bit differently when it comes to research and development. Usually it starts with image research, reading the script, looking for real life reference and then sketching in 2D and 3D. From there, we refine and render in 3D with notes from the clients. Our usual go to for asset development is Maya with V-Ray for testing renders, because the follow through from design to renderable product is so quick.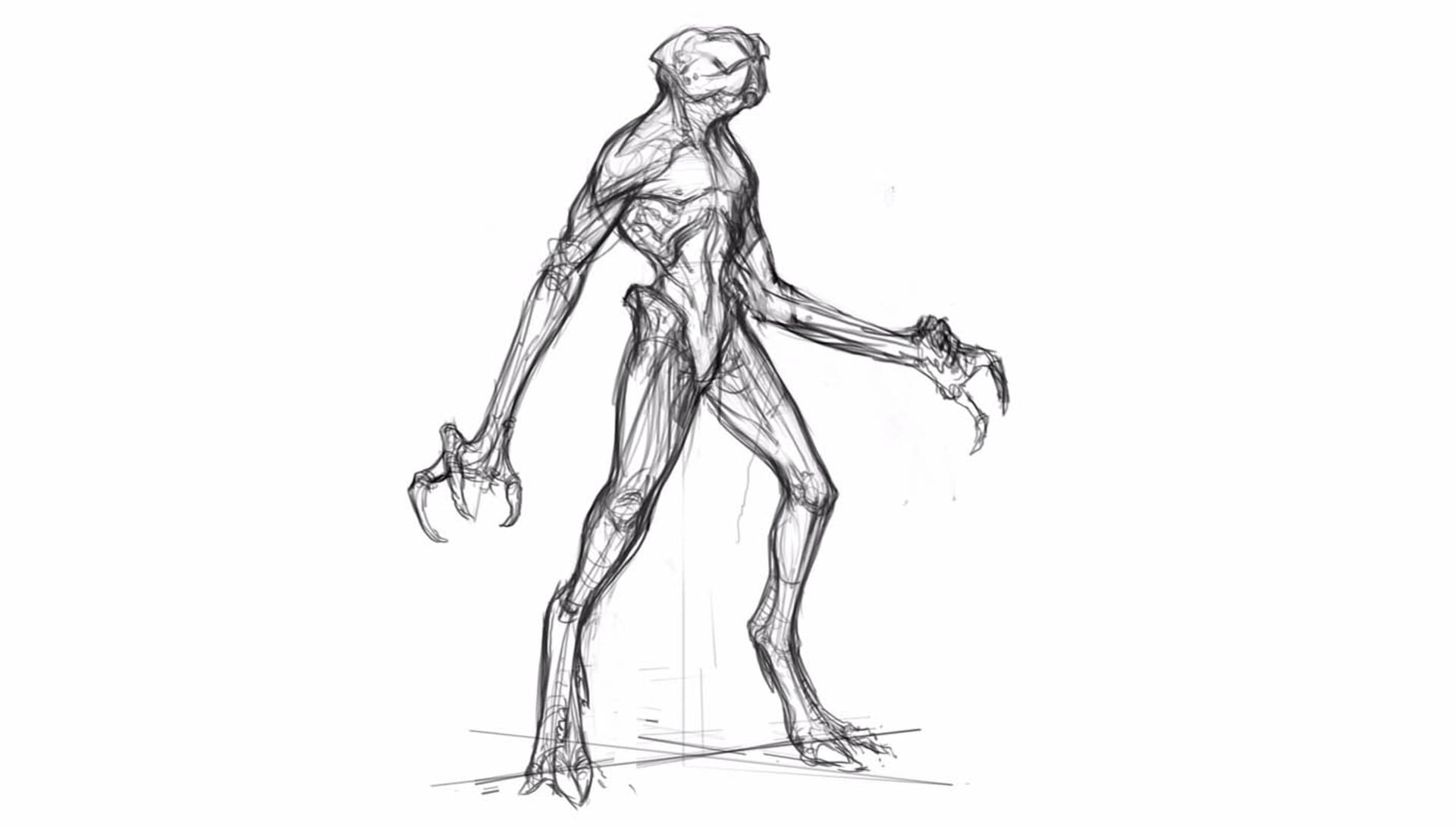 Was there anything you did differently with the Demogorgon for Stranger Things?
Steffen Reichstadt
It was a relatively quick process – what I mean by quick is we did it over a couple of weeks. We blasted out a series of designs from a number of different artists. We have a whole stable of artists at ASC and each one of them did a pass. They went nuts, because in the original script it was just described as a bi-ped with a lot of teeth and no face, so we just did a bunch of designs based on that.

We gave the Duffer Brothers A through F designs, and they said, "I kind of like D." We went that direction, and gave them a whole other spread, and then one of those was the one they used. It really was that quick — sometimes I wish they were all that straightforward and easy! But we got really close to the final monster design almost immediately.

They knew they wanted a guy in a suit. And I don't think they were necessarily planning on 3D stuff initially. They were planning to do everything practically, and everything 2D. I think it's once they got on set and they started seeing the limitations of the physical suit, that's where we came in and helped them take it to that next level.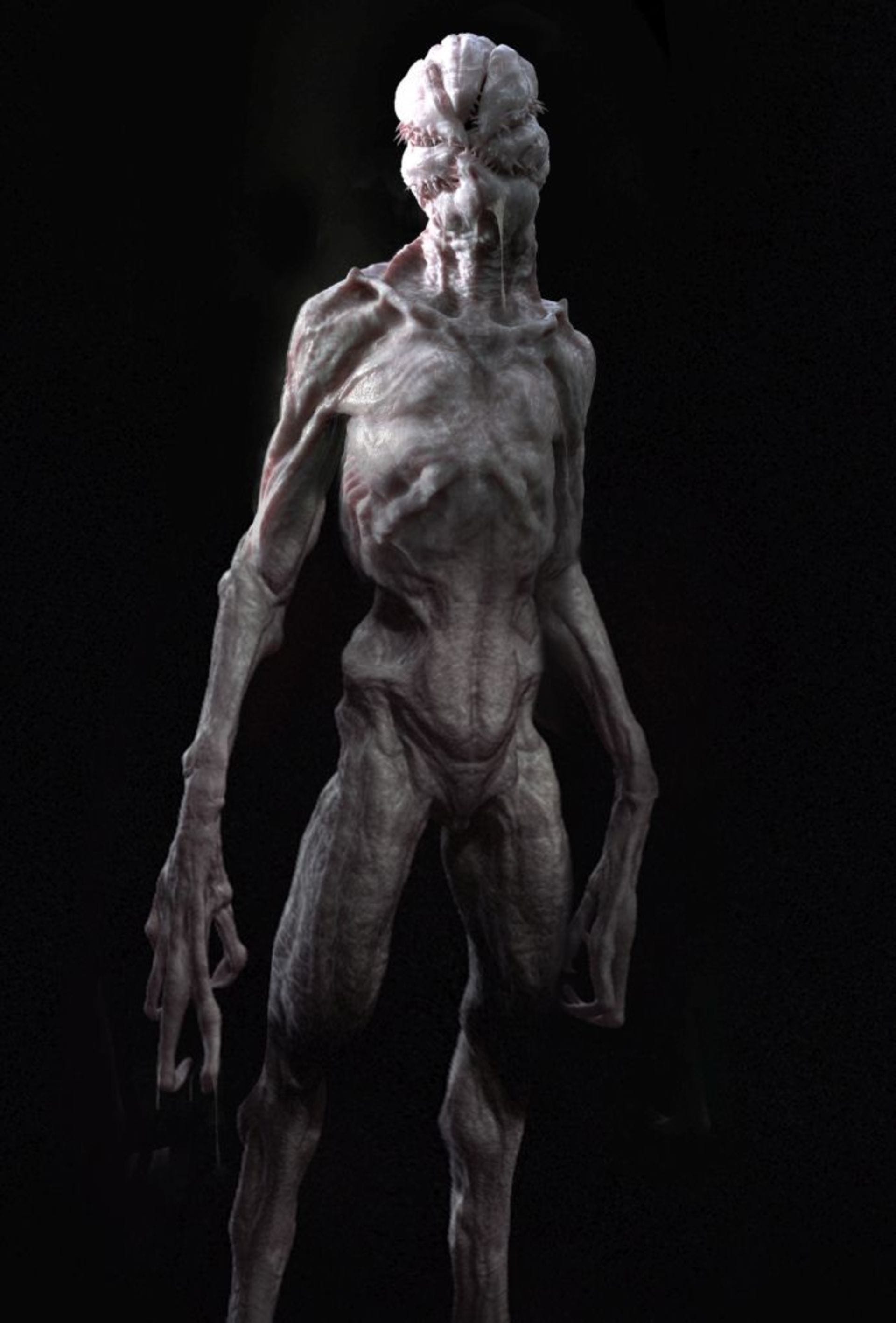 How does doing a series for Netflix compare with a traditional, weekly broadcast show?
Steffen Reichstadt
The production schedule was very much "deliver episode one by this point, deliver episode two by this point." But what was nice was that if there was something in episode two that you were never quite happy with, if you burn through your schedule you could go back when you were working on episode nine, and reissue shots and get them back in the reels because everything is uploaded at once.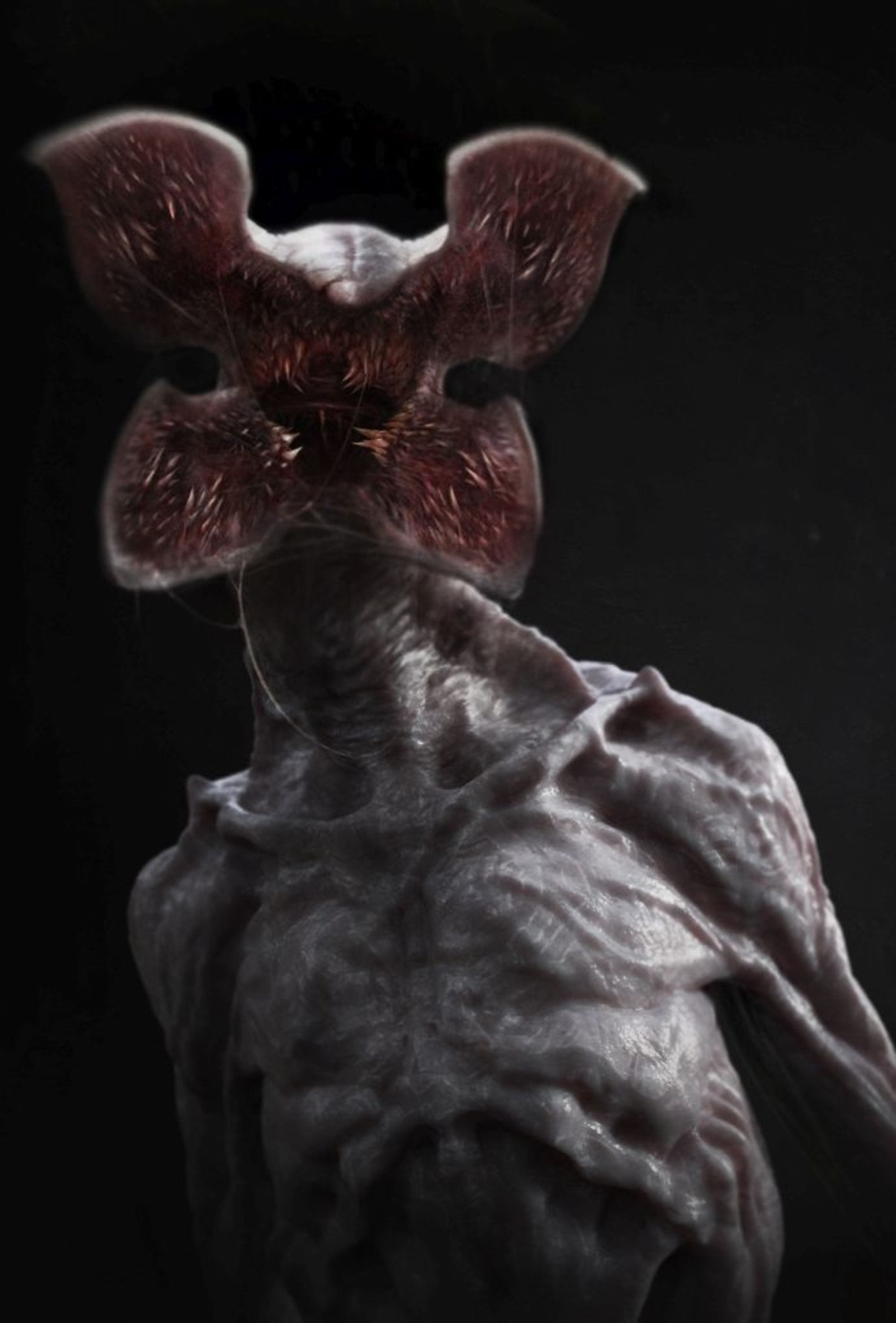 Are you guys working on Stranger Things Two?
Steffen Reichstadt
Yes. There's definitely some fun stuff in there.

I've seen a big monster in the clouds. I assume that's not a guy in a suit?
Steffen Reichstadt
You'd be surprised! No, you're correct. I think because the digital assets were so successful in the first season, they're way, way, way more ready to use 3D in season two. And it's going to look supercool.