Chaos' fluid dynamics simulator can be used for more than just VFX. Phoenix product specialist Georgi Zhekov shares how it can bring archviz projects to life.
Want to add a lick of fire to a gas stove? Or give your luxury apartment an infinity pool that rolls out onto the Pacific? Chaos Phoenix can help. While it's made its mark in visual effects for Hidden Figures, Game of Thrones, and The Orville, this fluid dynamics simulator is equally at home in archviz environments.
With Phoenix for 3ds Max and Phoenix for Maya, it's easy to create and control flowing liquids, foams, gasses, flames, and smoke clouds that realistically interact with anything around them. The possibilities for Phoenix in archviz are endless, but here we'll give you some ideas of how to put it to use.
1. Create ambiance using fire
Phoenix is great at creating all types of fire — from a candle flame that illuminates the scene, to a cozy fireplace that will add a sense of warmth and comfort to your renders.
Use the presets
Making a candle is as easy as selecting an object, applying a candle simulation preset to it, and running the simulation.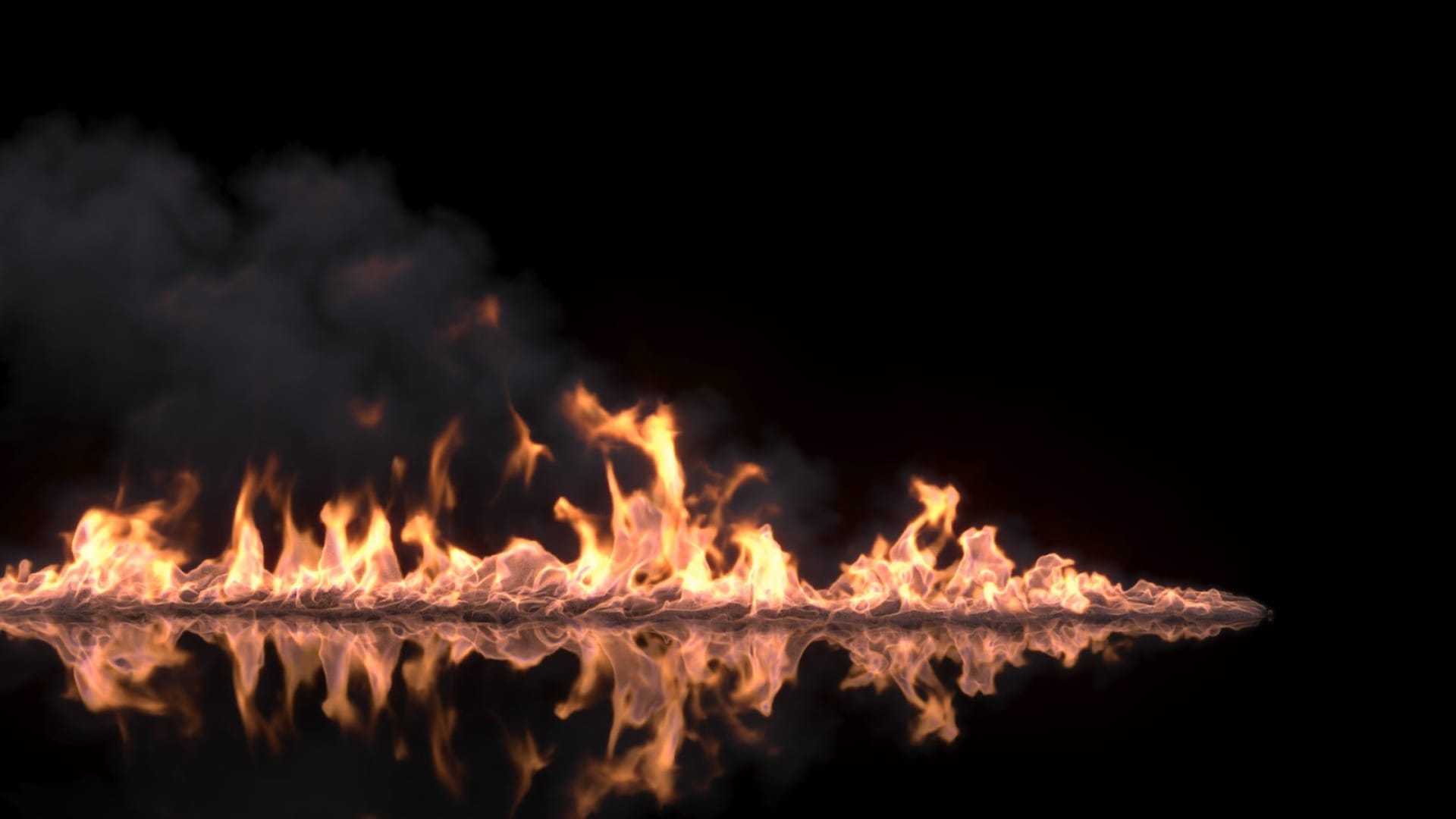 Explore the tutorials and example scenes
To add a fireplace to your project, you can take a look at our example scene here. Or, you can follow our fire trails tutorial here where we go over the steps of creating a growing fire, based on an animated mask.
2. Make your kitchen shine
Bringing your kitchen renders to life is all about the little details.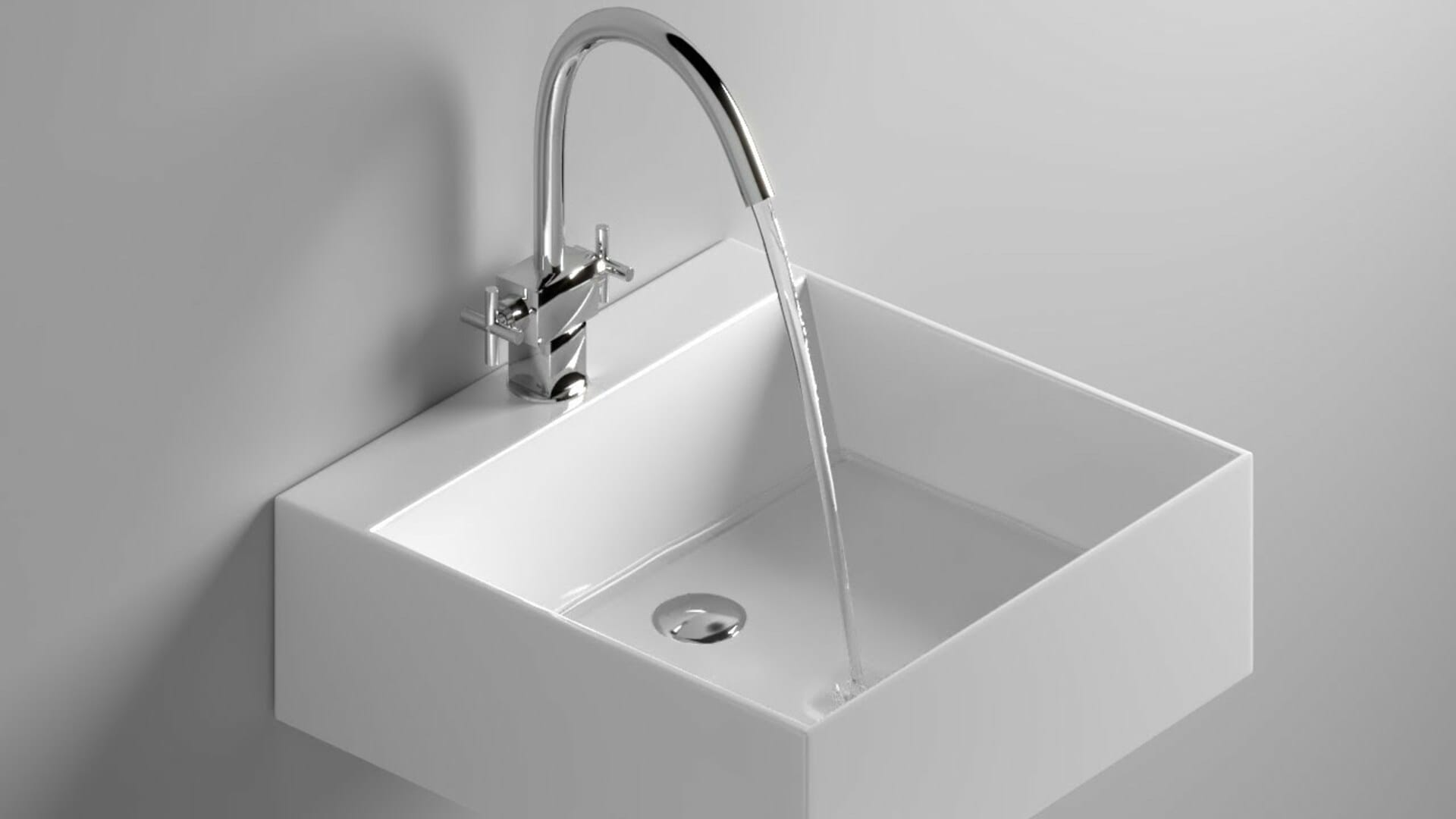 Add some liquid to your sink using the tap water simulation preset or check our sink example scene here, which shows how you can make a sink that won't overflow.
Add some details
Light your kitchen stove on fire using the jet engine simulation preset, or add some steam to your cookware via the hot steam template scene here which shows how to emit wispy smoke from Particle flow particles.
3. Upgrade your bathrooms
Check out our example shower scene to find out how to make a shower and randomize the flow of your liquid.
Make it loop
When creating flowing and repeated effects such as water in fountains, hot tubs, or boiling liquid, you can save a pretty significant amount of simulation time by rendering a short looped sequence.
In our Looped bubbles example scene we show you how you can create a looped bubbling liquid.
4. Fountains and pools
Phoenix is all about making things easy but giving you creative control when needed.
In our fountain example scene, we show how you can easily create fountains by emitting liquid from a geometry object and then emulating a whitewater effect by shading the liquid through the Phoenix Particle Shader, which allows you to render particles as bubbles, points, or fog.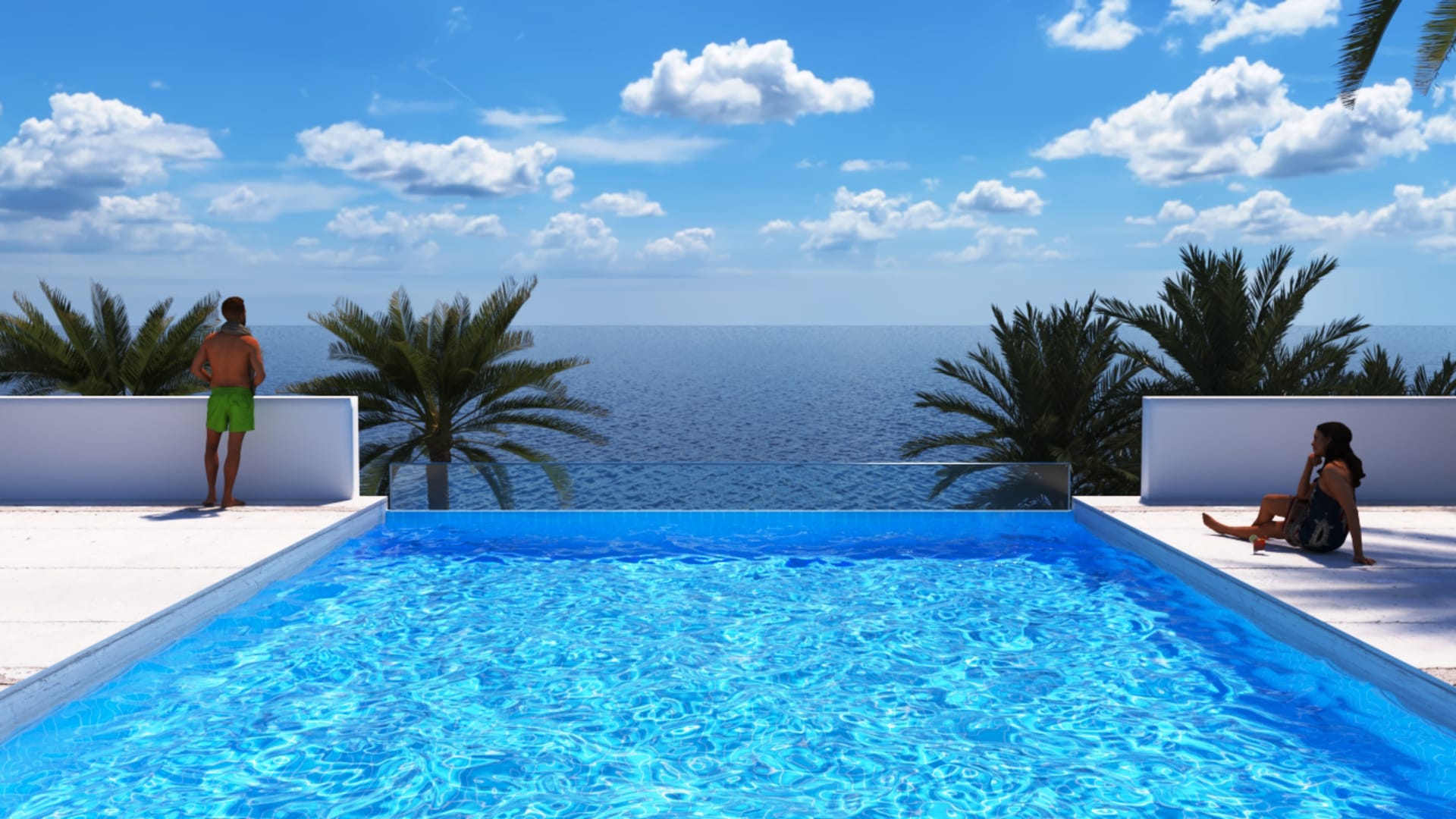 Use it without simulation
Creating pools can be as easy as applying a Phoenix Ocean Texture over a simple plane geometry via the V-Ray Displacement modifier. Then just add a water material over it and you have a procedurally animated water surface.
If you wish to bring your pools up a notch, you can make use of our Active Bodies guide and add a few floating beach balls or a boat over the liquid surface.
5. Beach and oceans
When creating beachside outdoor scenes, sometimes you can get away with a texture for your background. But if you're making an animation sequence or you want to get the image exactly as you imagine it, having a real beach with waves and foam or a vast ocean surface can produce stunning results.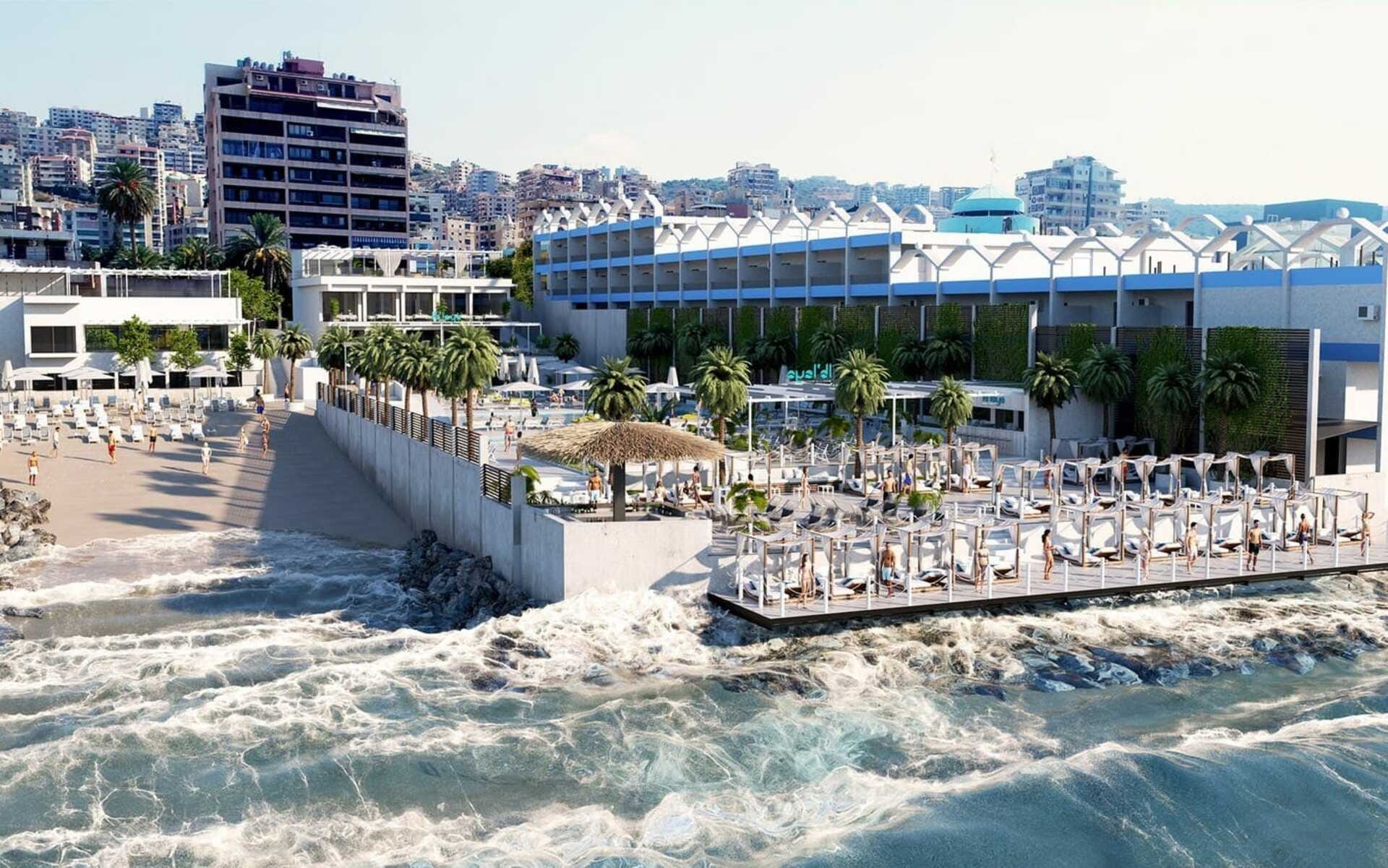 Add some waves and particles
In our beach waves example scene you can explore how the Wave force can be used to create real simulated waves, which produce foam and splashes.
Need a calm ocean in the background?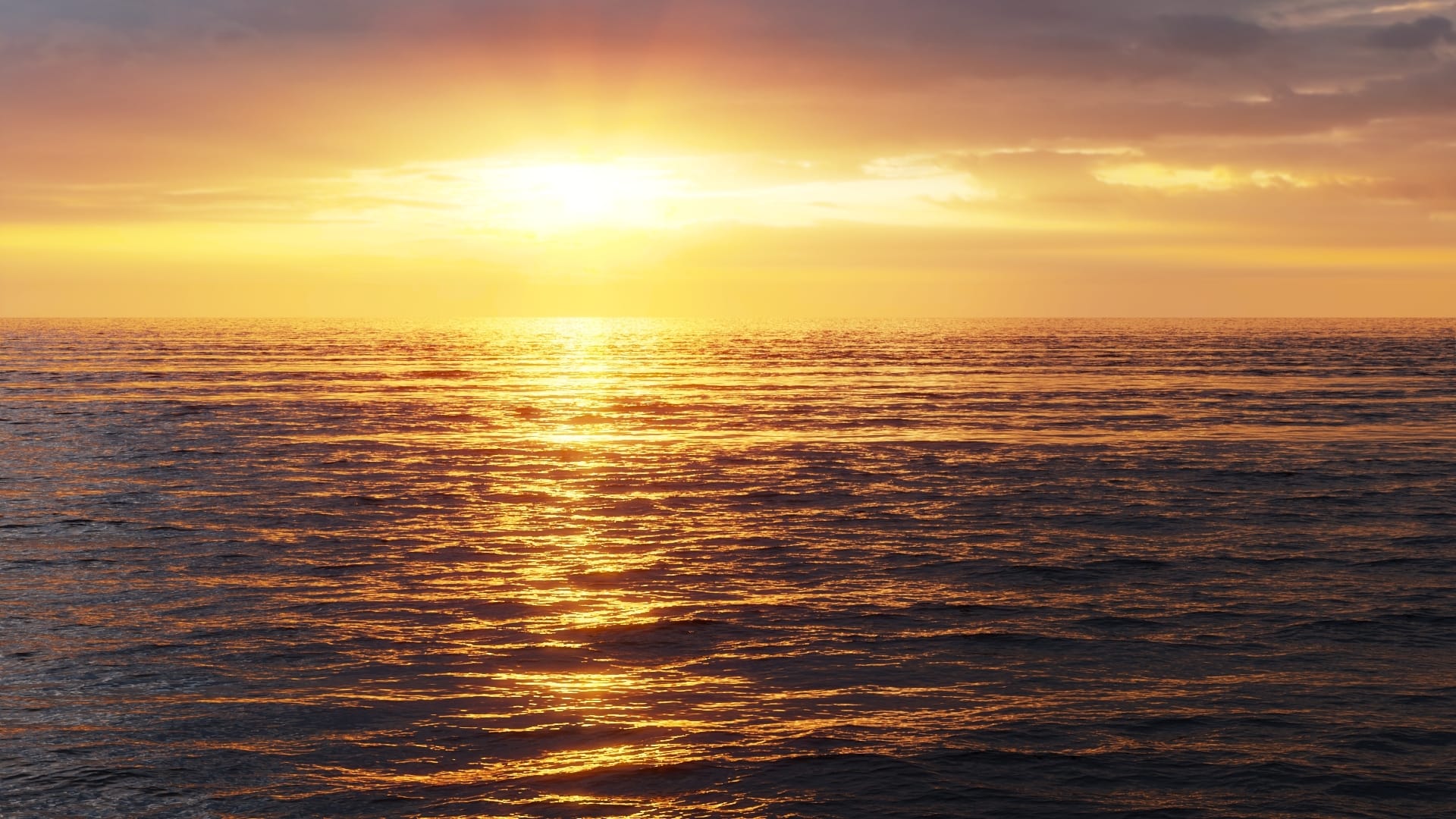 Infinite ocean
Just create a Phoenix liquid simulator, enable the Show mesh option in the Preview rollout so that you can see the mesh in the viewport, then go to the Rendering rollout, change the rendering mode to Ocean, and enable the Pure Ocean checkbox - this will create a flat ocean surface up to the Ocean Level height. The Pure Ocean mode does not need loaded caches, which makes changing frames and generating an ocean surface very fast. Finally, add a Phoenix Ocean Texture as a displacement map in the Rendering rollout, and you're good to go.
Go with the flow
We hope you found these tips helpful, and that they will serve as a useful starting point to supercharge your archviz scenes with all that Phoenix has to offer. While we covered several key functionalities like creating fire and smoke, liquids, foam, splashes, and oceans, there are still many more features to discover.
Are there any Phoenix workflows you use to make your archviz scenes better? Let us know in the comments below, on the Chaos Forums, or via the Chaos Phoenix Facebook community, and we'd be happy to include them in our next tips and tricks article.
Work more fluidly.
Try Chaos Phoenix with V-Ray for 3ds Max, V-Ray for Maya, or Corona for 3ds Max.