With 3D assets, arch viz artists and architects can add detail, realism, and context to their designs. Join expert Ricardo Eloy to learn more about the benefits.
If you are an architect, there's a very good chance that you have already used some form of visualization to communicate your designs at some point in your career. After all, we all know how difficult it is to make your client understand technical drawings such as plans and elevations, and even a perspective sometimes isn't enough to make the client fall in love with your ideas.
To be fair, architects also benefit from visualizing their designs: seeing your ideas as a lifelike image can actually change your perception of the choices you've made and help you iterate and make them better. It's a win-win situation, right?
But with more photorealistic images of your design, comes also the need for a more detailed and realistic setting. Something like "with great power comes great responsibility," but for your designs. You can't simply show your client an empty space and expect them to love it. Even for exteriors, you just can't show a house on an empty street. Entourage is just as important as the project itself, so it's worth ensuring your assets complement your design in the right way.
We live in a 3D material world
Using photorealistic materials is a great way to enhance your visualization. Not only that, but they can also help you realize how the actual materials will respond to light in a given environment, which allows you to choose the appropriate materials for every element of your design.
Material libraries with ready-to-render physically based materials can give you an advantage in time and quality. Take the Chaos Scans library, for example. It would take you hours to create these photoreal materials by hand but Chaos has done the hard work and scanned them to perfection.
Currently, the Chaos Scans library features over 2,500 pre-made materials, such as car paint, plastic, leather, fabric, foil, and holographic materials, that fit perfectly in your V-Ray and Corona workflow with a simple drag and drop.
That means you don't need to spend time meticulously creating your materials from scratch (even though you can, if you want), which translates into a faster, more efficient workflow.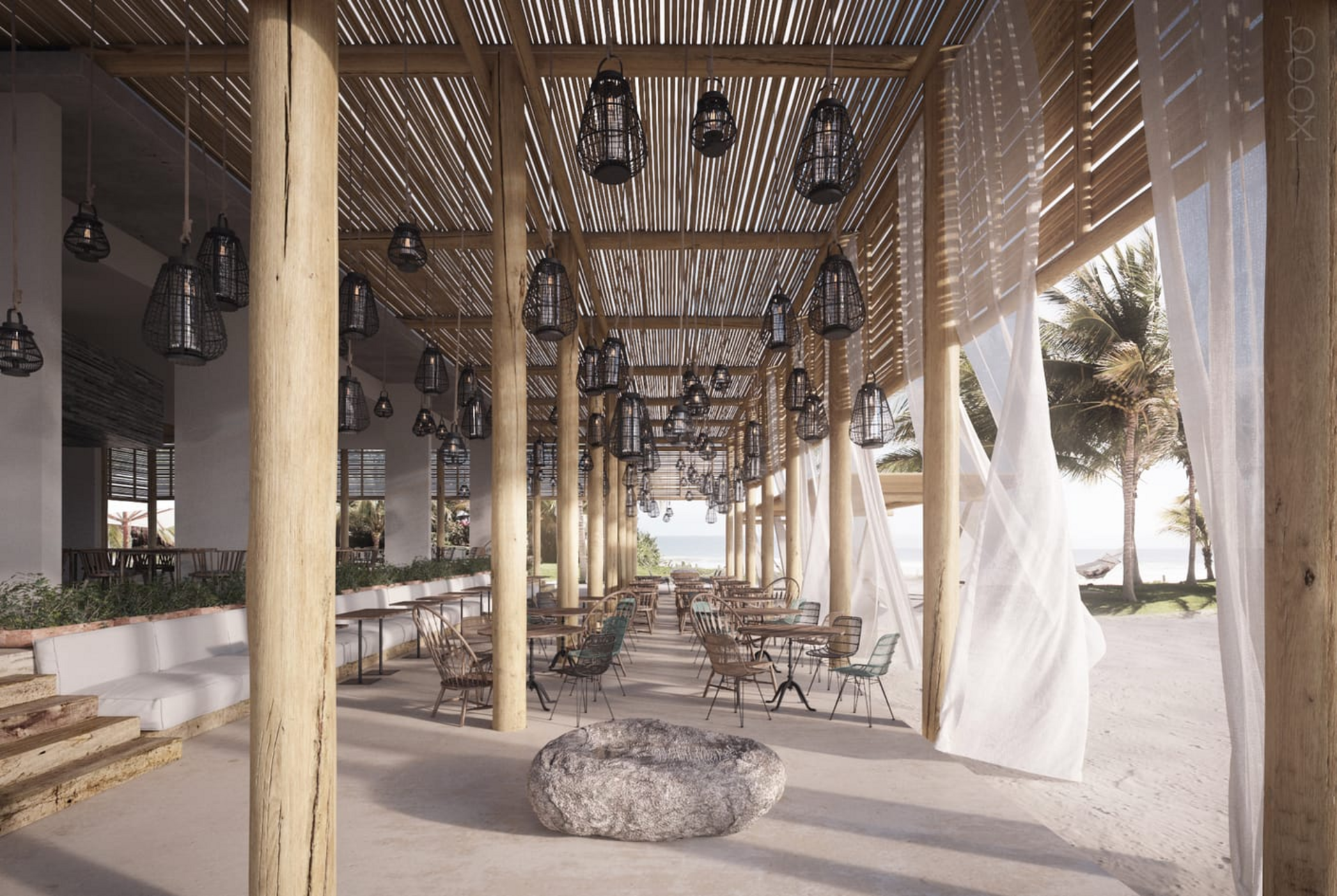 The advantages of 3D assets in design visualizations
3D or not 3D? That is the question. There are literally no limits to what you can do to produce your scenes. Adding people, decoration objects, plants… Really, you can do pretty much anything. But before jumping into this happy train, you need to understand which kind of assets are better for your specific needs.
Back in the day, architectural renderings relied heavily on 2D cutouts, mainly because computers couldn't handle large amounts of polygons, limiting our choices of visualization. The problem with that approach is that it is pretty limited: lighting never feels right, the camera always had to be at a certain height and animations were a big no-no.
That's why, nowadays, 3D models are the way to go. They work in any light situation, with any camera, and, sometimes, are even animated, giving architectural visualization a plethora of possibilities.
Placing the right asset in the right location can show how the space is going to be used, creating an atmosphere that better communicates the design. Not to mention assets can make everything more palpable helping you even identify eventual design flaws.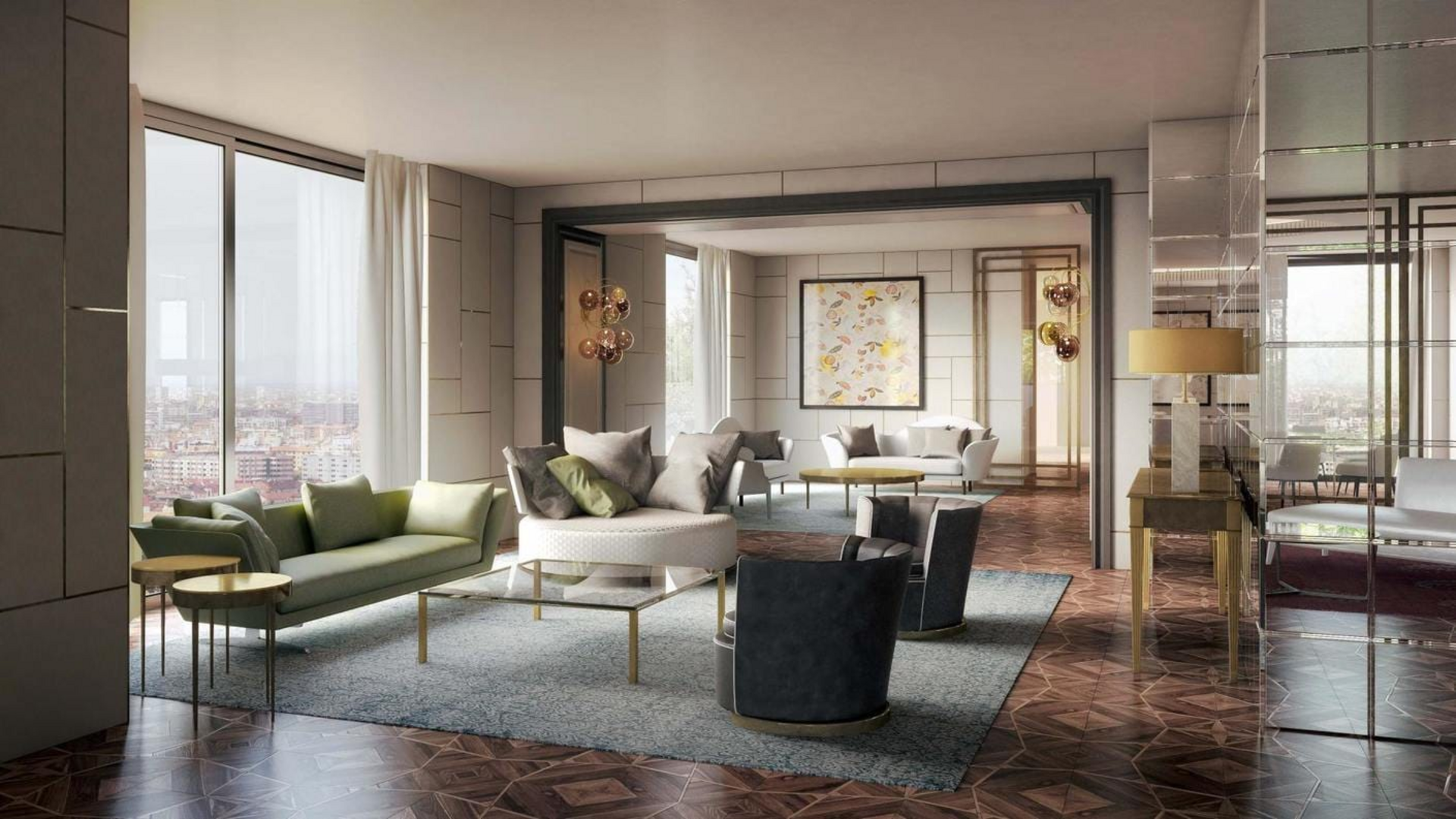 Architectural design benefits from high-quality 3D assets
Let's see some examples of how you can improve your design by using high-quality photorealistic 3D assets like the ones available in the Chaos Cosmos library:
Speed: 3D assets are a great way of improving the look of your designs without sacrificing your deadlines. By using premade assets such as interior decoration objects, photorealistic materials, and vegetation, you can better understand your design at an earlier stage and even share your process with your clients, making everything way faster.
Realism: Quality assets can give your images that extra dose of realism that will set them apart from others. Even the simplest design comes to life with the right ambiance, making every design better.
Iterations: Populating your scene with 3D assets creates a more palpable atmosphere that helps you visualize and understand the space like nothing else will. This means you can make better, more informed decisions during the design process just by being able to see the space "in action" and understanding how it will work both aesthetically and in function.
Composition: Having your scene populated with the appropriate 3D assets can help you compose your frame, mood, and lighting, making the process of creating a beautiful image that much simpler no matter if it's an interior or exterior scene.


So, where can I find quality 3D assets?
You can find the perfect assets for your scenes in so many places. Here's a short list of some great websites to find 3D assets:
Our friends at Enscape also created a list of resources you don't want to miss.
Chaos Cosmos is probably my personal favorite. It's fast, easy, accessible, features thousands of high-quality, photorealistic models and materials and, probably the best part, knows which software I'm using (V-Ray or Corona), making sure the models and materials are already optimized so resources won't be an issue.
Just browse the Cosmos library, find the assets that suit your needs, and drag them into your scene. Featuring over 4,000 assets, including photorealistic materials, vehicles, people, vegetation, furniture, decorations, and much more from the greatest brands and content creators, Chaos Cosmos is a hub for the best content around, carefully curated by the Chaos team.
I know it sounds a bit biased, but trust me on this one: Chaos Cosmos is the first place you should go for quality content. It's a no-brainer.
Begin your rendering journey
Try V-Ray free for 30 days