There's more to rendering than eye-catching images and animations — it can help from the beginning to the end of any project. Expert Ricardo Eloy explains how.
We usually refer to rendering as a tool for artists to showcase their designs. Whether it's a house, a car, or a food container, we are used to seeing photorealistic renders of all sorts of things that communicate the designer's idea.
But that's merely the tip of the iceberg. There's so much more that can be done with (and thanks to) rendering that relegating it to its end result ignores its potential.
In this article, we'll focus on architecture, but the same ideas apply to all creative fields. The key word here is expand.
How do you do it?
If you're an architect or designer, you're probably already familiar with the most popular software, such as Revit, SketchUp, Rhino, or 3ds Max. These are great tools that facilitate the design process but can only go so far when it comes to delivering visuals that accurately represent your design. And rendering an accurate representation is key to expanding what you can do as a designer, making your decisions faster and more efficient. Let's dive in.
The first thing is to choose the right rendering software for your needs. The bottom line is that your renderer should be fast, easy to use, and able to handle everything you might throw at it so it won't stand in your way.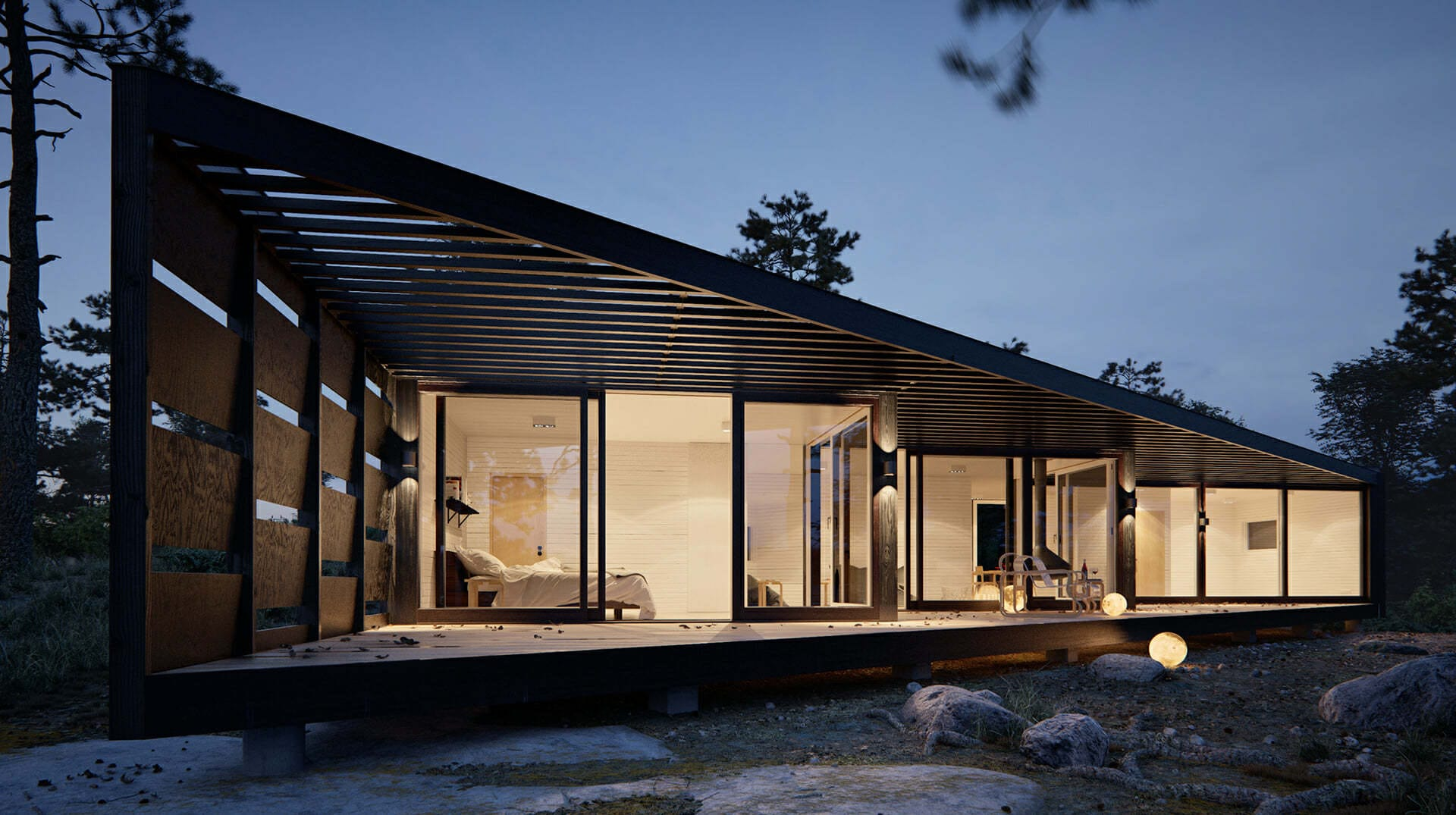 As you might have already guessed, V-Ray is my renderer of choice for a number of reasons. One of them is that V-Ray works seamlessly with my favorite application, so I can take advantage of its ray-tracing capabilities from the very start of a project.
Let's take SketchUp, for example. It's easy to use and was created with architects in mind. How can V-Ray for SketchUp help you add rendering to your pipeline?
Fast preview
Being able to actually see your ideas in real time is a game changer, allowing you to create and iterate faster than ever before, which means you can make more informed decisions early on in the design process.
After creating your model, you can use V-Ray Vision to start visualizing your design instantly, in real time. You can move around your model, apply materials, and set up lights and cameras — all in a live real-time view of your scene. And, if you've got an RTX graphics card, you can take your design to the next level with Chaos Vantage Live Link and explore even the most complex scene in pure ray-traced real-time.

Materials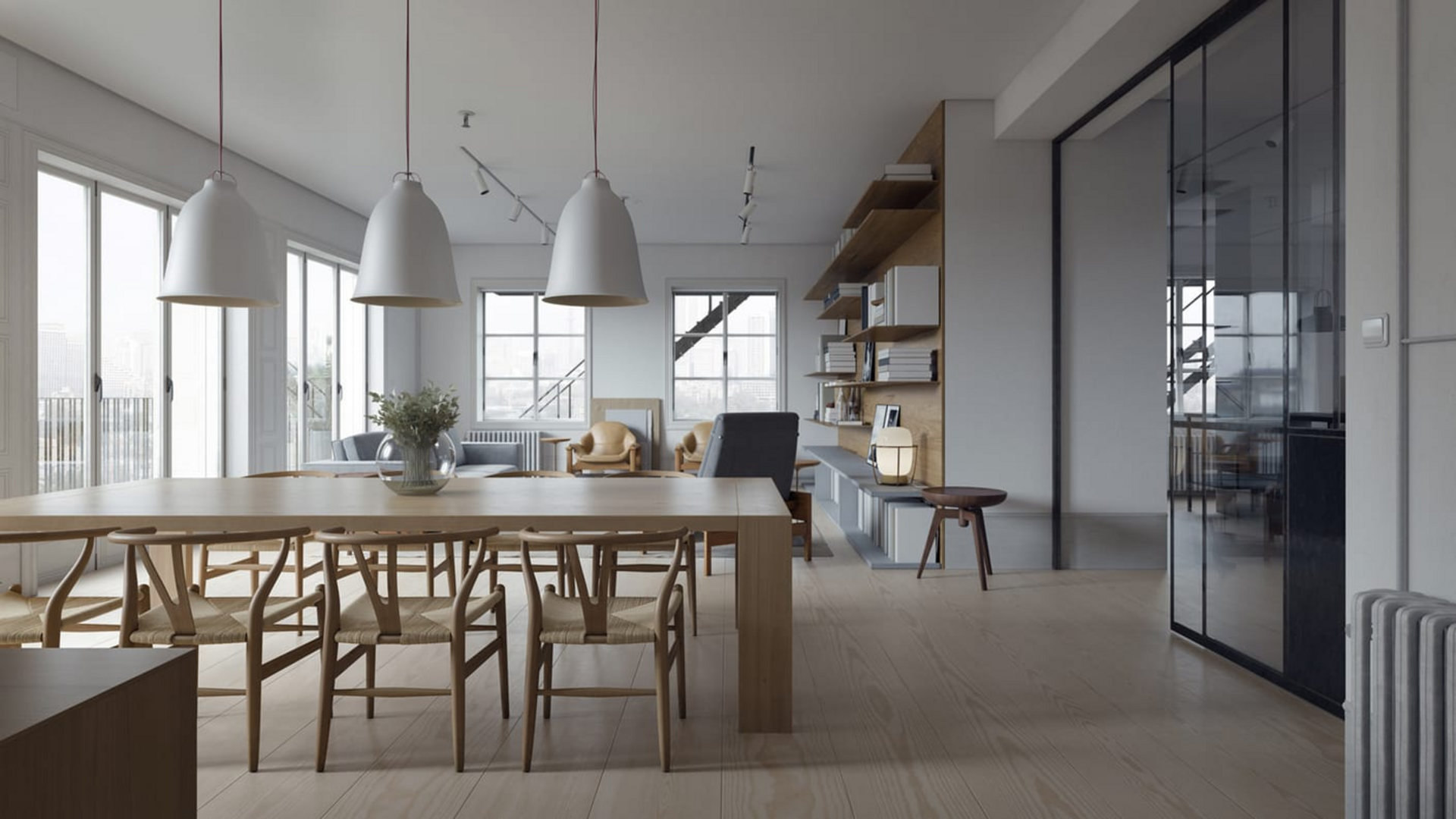 Materials play a central role in any design. Being able to test different materials with the confidence that they look exactly as they would in the real world is crucial.
V-Ray features an extensive free material library in the form of Chaos Cosmos, with hundreds of ready-to-render photorealistic materials you can apply to your models with a single click, making choosing the right material for any project a breeze.
You can also use Chaos Scans to take your materials to the max. Each material is generated using thousands of images. They tile seamlessly and respond to light just as they would in the real world. That means that the resulting material is often indistinguishable from the real thing, no matter how complex it may be. Chaos Scans materials are the most photorealistic you can get, and they're super easy to use.



Lighting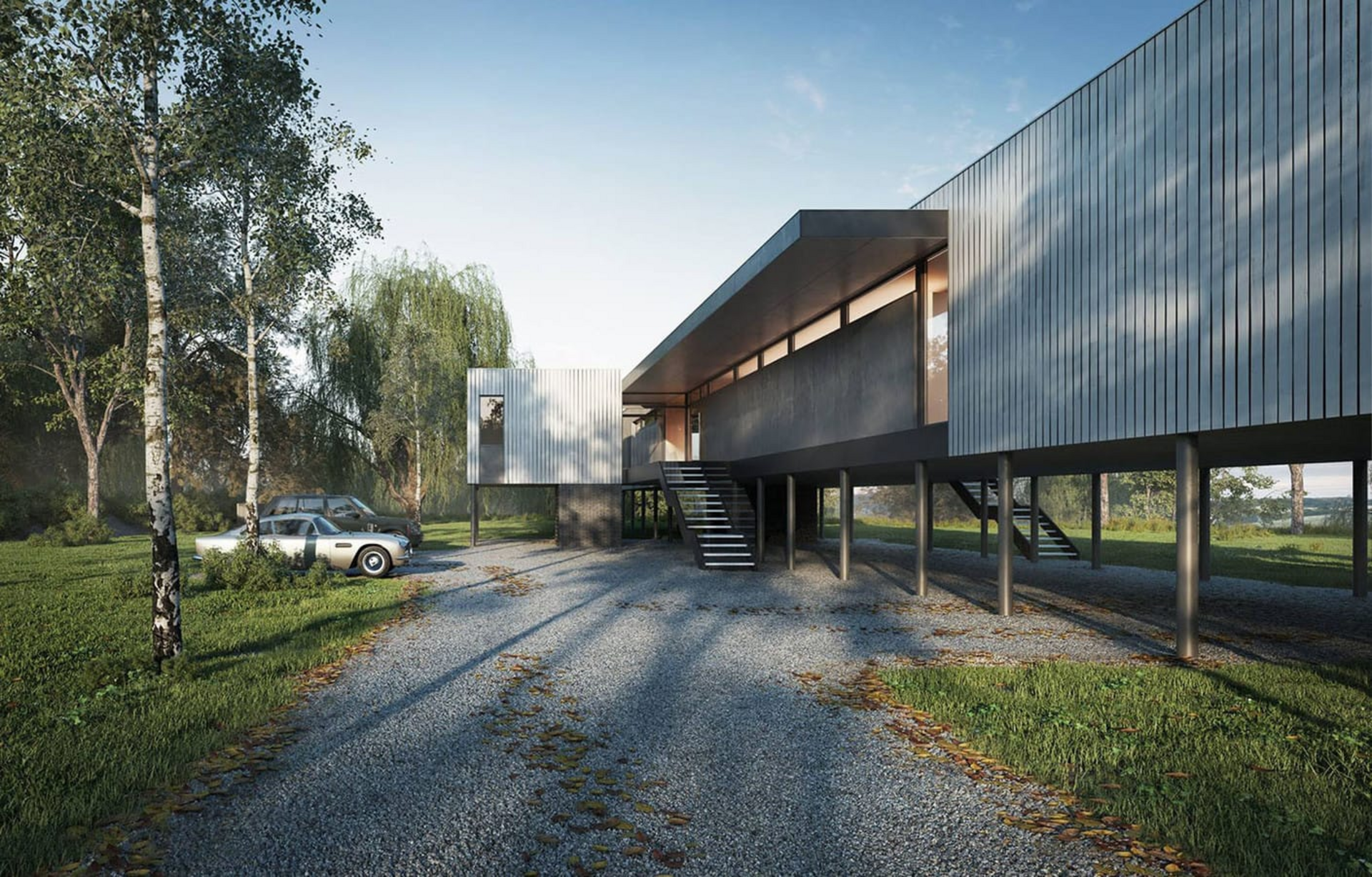 A design is not complete without light. The right lighting can elevate any design to a whole different level, and your rendering software can help. V-Ray features accurate lights and global illumination, with the ability to simulate any natural or artificial light with striking realism.
V-Ray's Sun & Sky system can add realistic daylight, sunrise, and sunset, even as the sun dips below the horizon, for any time and location. In fact, you can expand the reach of your design by adding existing structures to the surroundings and examining the way your building interacts with them, creating an accurate sun study that will not only look great but also help you plan insolation accordingly.
Finally, if you want to go the extra mile in terms of creativity, you can use Light Gen to generate different lighting scenarios for your design so you can pick your favorite and work from there.



Entourage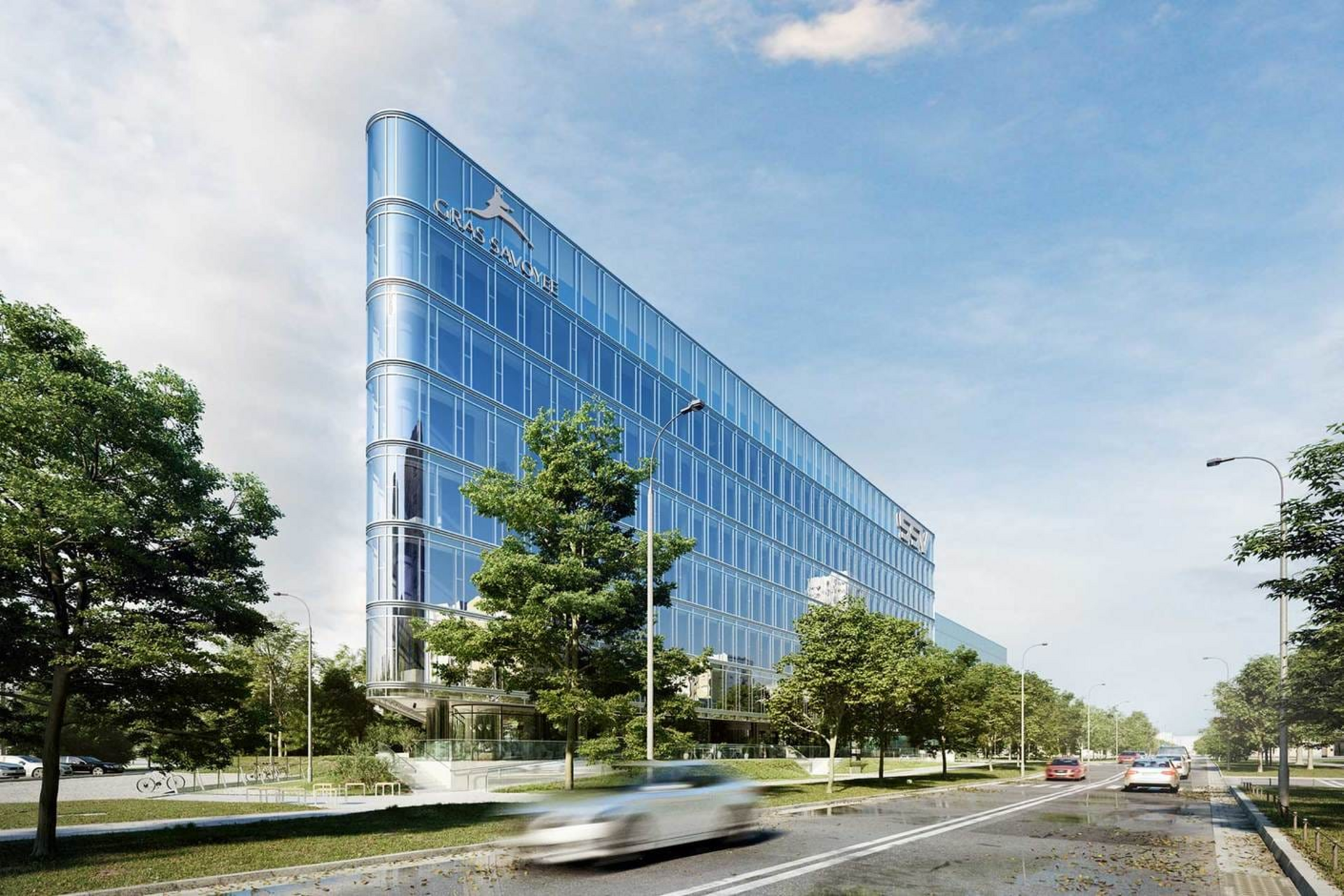 Being able to envision how a space is going to be used in real life can help you make better decisions on the fly, saving time, money, and headaches. That's why the Chaos Cosmos asset library is so important in the design process. Featuring thousands of smart 3D assets that you can download and place in your project with a simple click of a button, it's continuously updated with new high-quality content. Chaos Cosmos is the best way to populate your space and see how it's going to work — or not.



Conclusion
As you can see, rendering can actually enhance your productivity at every stage of a project, making it better and (wait for it)... expanding your possibilities.
Discover the benefits of rendering.
Try V-Ray free for 30 days.