We've received a lot of positive feedback since releasing the Guide to VR. Since the release, there's been a lot of new development happening in the way that stereo cubemaps can be seen. Stanley Brusse, longtime V-Ray user and friend of Bertrand Benoit, created a stereo cubemap viewer, based on KRPano,that can work directly in a browser on your desktop or mobile device. When used on a mobile device, you can click on the Google Cardboard icon and view them in VR directly without launching any special app.
Project examples
Below are a series of projects that Stanley has created websites for so that people can view them. Simply click on the image to go into the VR experience of that project. For the best experience, it is recommended to do this on your mobile device.
Once loaded, the following interface will appear which will allow you to navigate the different modes: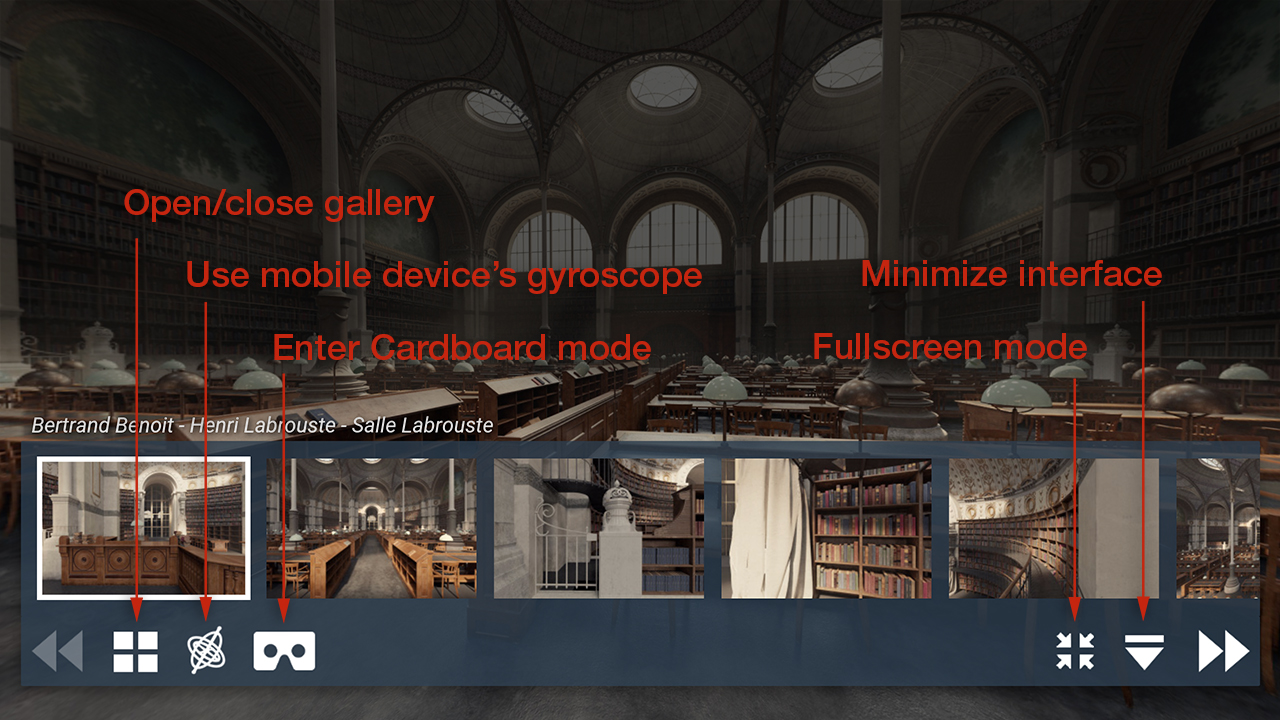 If you click on the Google Cardboard icon, the interface is automatically minimized. Put your phone into a Google Cardboard device. Look down until you see two arrows pointing left and right. Stare at one of the the arrows and it will load the next image in the gallery.
If the VR setup is not exactly correct, remove the mobile device from Cardboard and click on "VR Setup." A new interface will appear which will allow you to adjust your Cardboard settings: