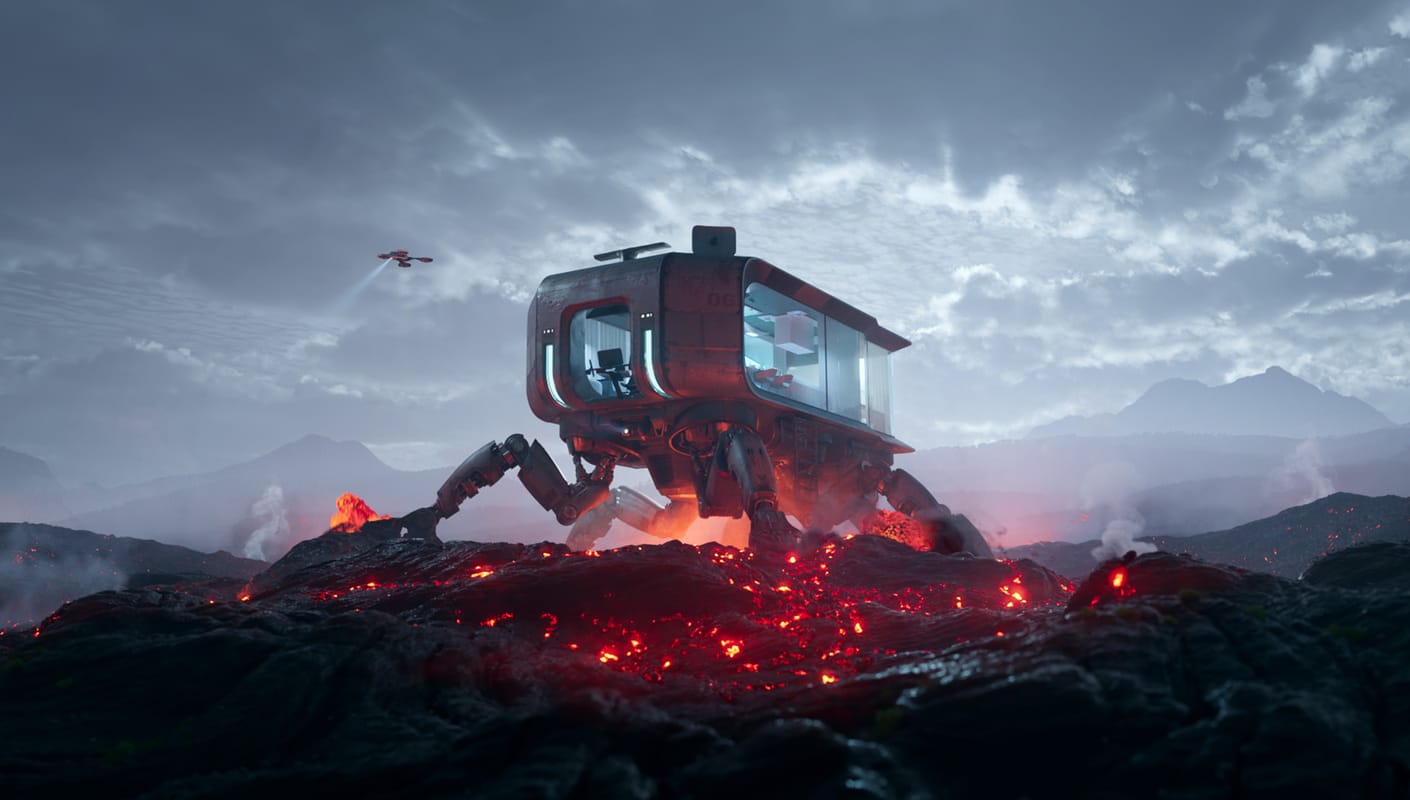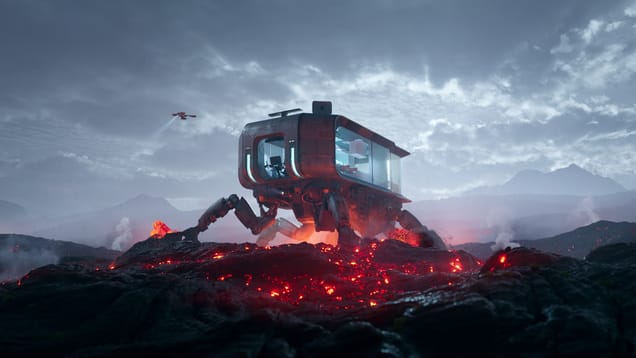 Empower your imagination like never before.
With V-Ray 6 for Maya, it's easy to get creative and create great work faster than ever before. On top of Chaos' Academy Award and Emmy-winning V-Ray engine, you'll find new features including geometric tiling, procedural clouds, a new shader profiler, and more.
Highlights of this release include:
Powerful, new tools that allow you to build anything imaginable include V-Ray Enmesh, Procedural clouds, Finite Dome Light mode, and V-Ray Decal with Displacement.
Streamline your workflow and create great renders faster than ever before with features such as the Thin Film Layer, Chaos Cloud Collaboration, enhanced USD support, identical IPR and production render results, background Chaos Cloud Rendering submissions, and more.
Under the hood, V-Ray 6 for Maya comes with up to 30% faster V-Ray Environment Fog, and up to 2x faster translucent material rendering. Plus, scenes featuring thousands of instances now render more efficiently.
We've also introduced V-Ray Profiler, completing the toolset for tracking and optimizing scenes for even faster rendering.
And much more.
Tune in to our V-Ray 6 for Maya webinar on October 4, 2022. Learn about the new features and see how our 3D artists used them to create the fantastic visuals from our release video. Sign up now and we'll send you an exclusive scene that you can use to try the new version right away.