How Uniform used V-Ray and VR to visualize London's most promising new development
When world-renowned architect Santiago Calatrava asked Liverpool-based architectural visualization and design company Uniform to create imagery for Peninsula Place, it was a pretty big deal. "Our brief was to create the first release to the public and the press," says Nick Bentley, Uniform's founder and creative director. "Essentially, it was up to us to help launch Calatrava's first major project in London to the world."
"It was up to us to help launch Calatrava's first major project in London to the world."

Nick Bentley, Uniform
Sitting in the heart of the capital's once-barren Greenwich Peninsula, Peninsula Place is dominated by three sloping towers. At street level, Calatrava's iconic curved, sculptural structures form the walls of shopping malls, and a bridge through an urban forest. "We were asked to create dynamic and engaging images, and animated CG sequences for a film," explains Nick.
Space exploration: Discovering the best views
"Calatrava and developer Knight Dragon set out the key spaces that they wanted to show," explains Nick. "It's our job in our first concept stage to explore them in terms of composition, camera movement, light and mood. We find when we're exploring a building or space that often throws up unexpected things in terms of compositions and angles. Even if the client thinks they want a, b, c, what we sometimes discover is that x, y, z is better."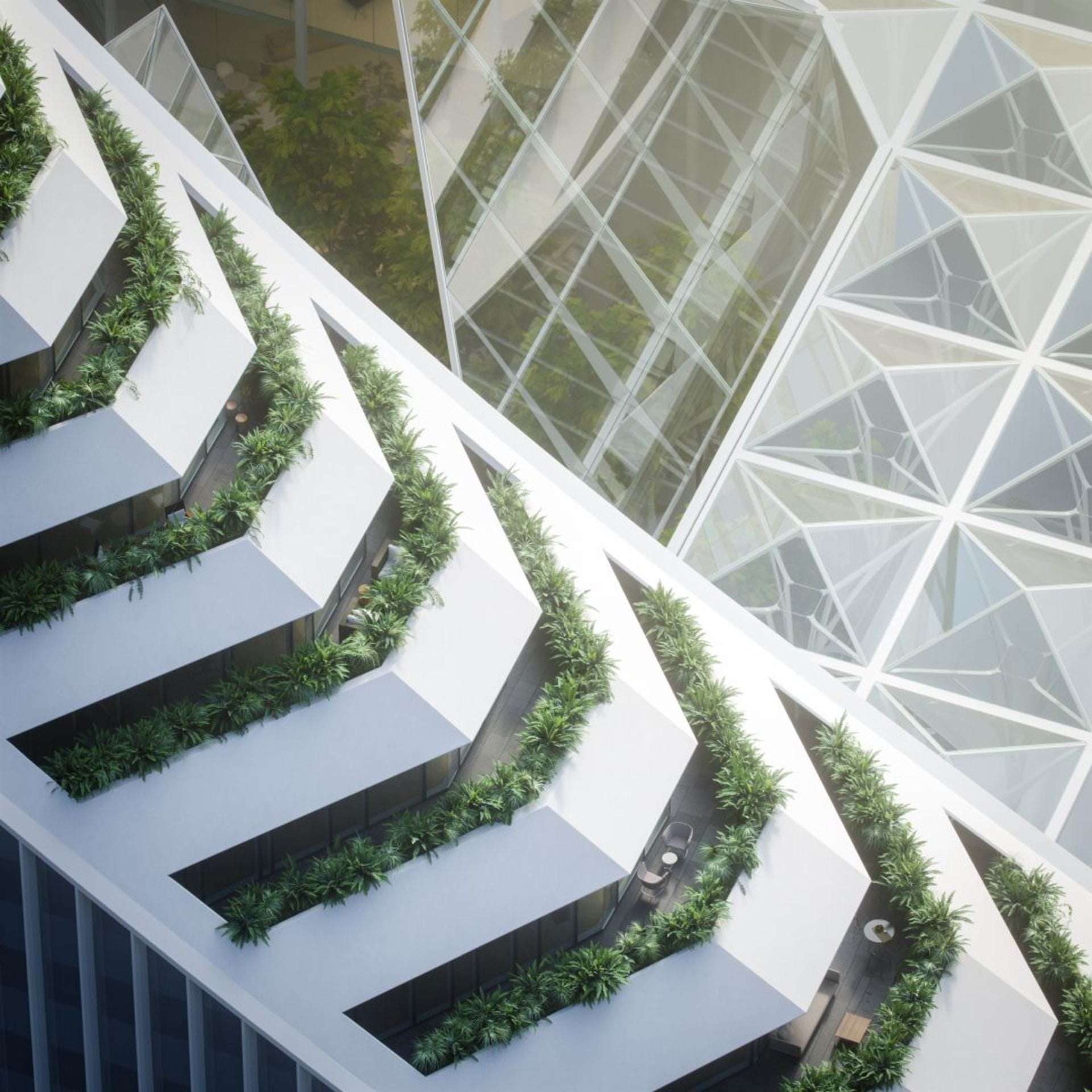 Getting the job done with 3ds Max, Railclone and V-Ray
Like all of Calatrava's projects, Peninsula Place combines organic, almost skeletal shapes with delicate ribbed elements. While this complexity may sound difficult to model and render, Nick and his team had no problems. "There is a lot of intricacy and detail to it, but there is a good amount of repetition as well," he explains. "We will remodel what the architects have given us, clean it up, add extra details, and make sure it renders cleanly. We used RailClone a lot."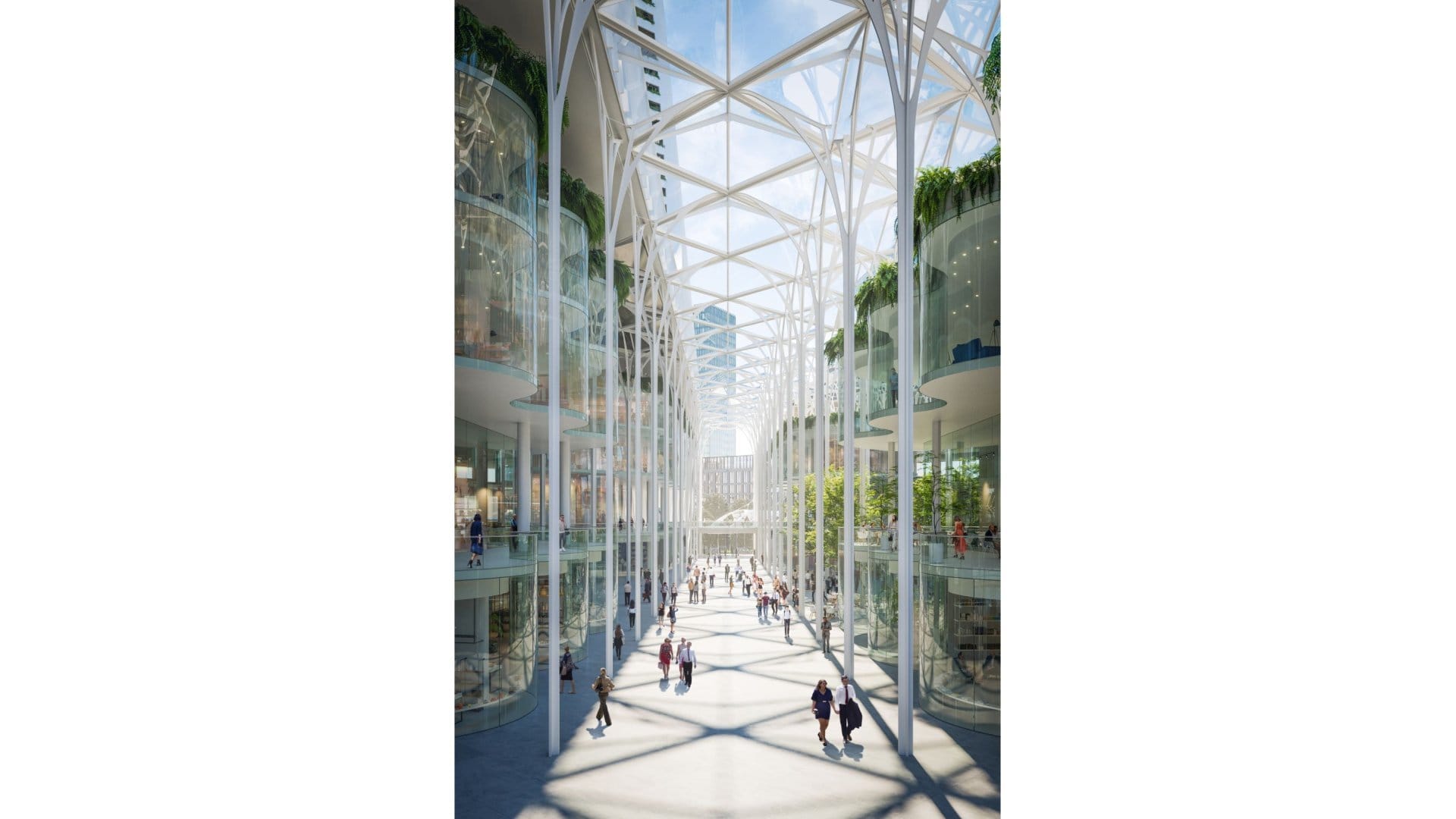 The final renders, generated with V-Ray for 3ds Max, employed brute force and light cache due to the amount of moving objects, including cars, buses, foliage and animated lights. Nick was keen to get the balance of light right between the hero Peninsula Place building, and the rest of the peninsula. And, of course, scene management was essential on a project which envisions a sizeable chunk of London.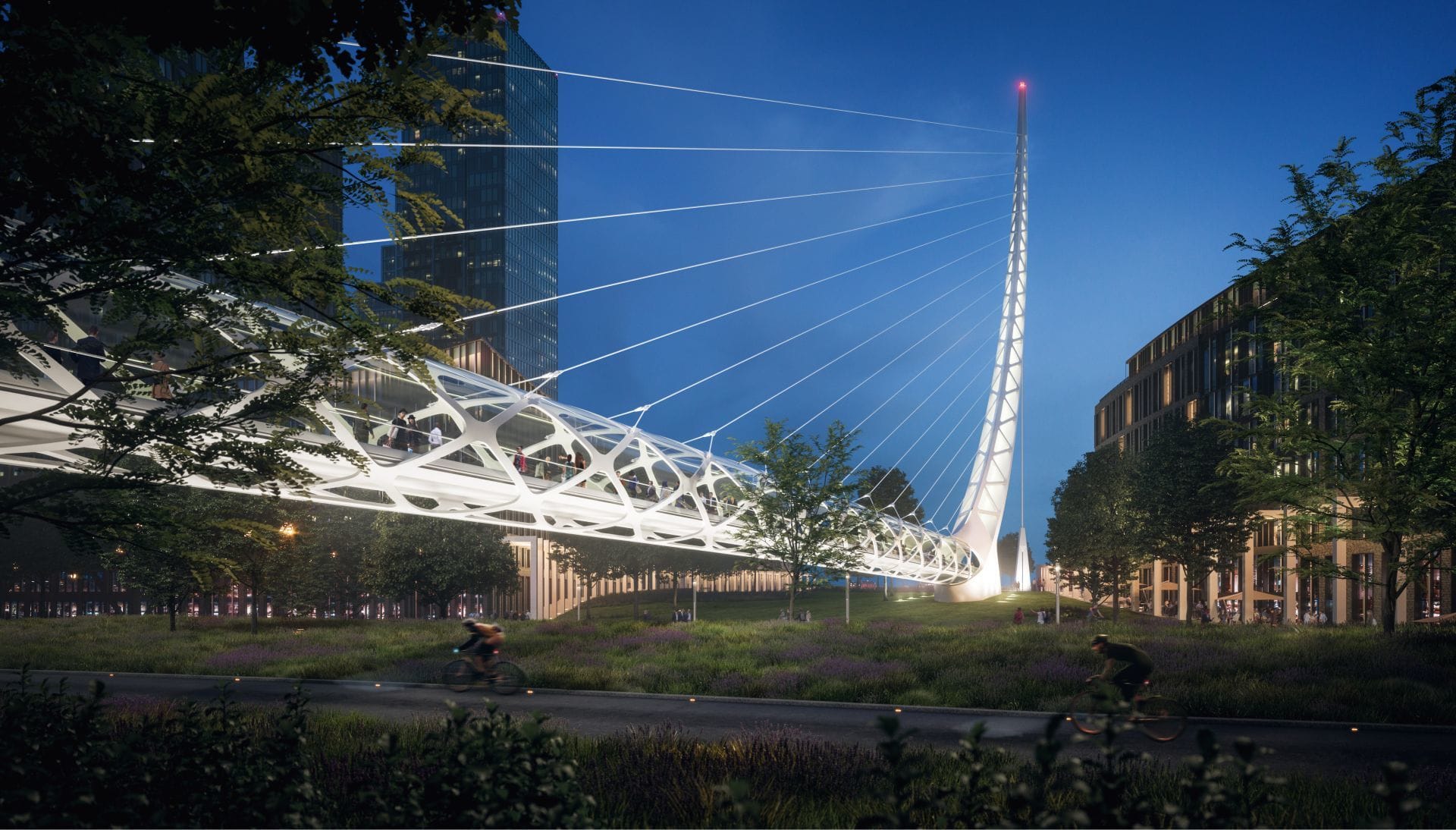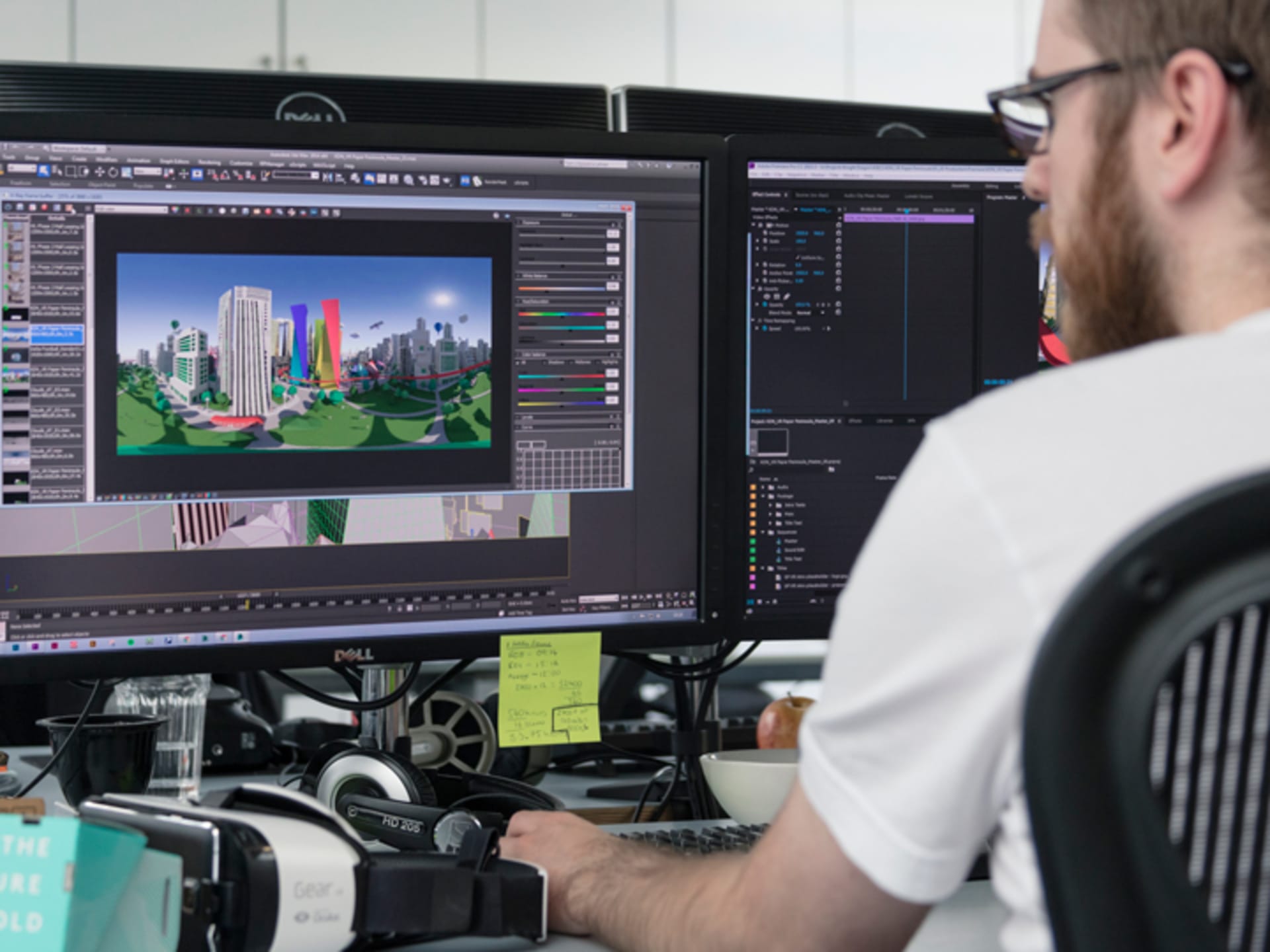 Virtual reality: Setting the stage for the future
"Currently, there's a huge amount of underused land on the site," says Nick. "But over the course of 10 to 20 years, it will change fundamentally. Knight Dragon needed to communicate all these different districts and elements of community, which are going to be created. So the challenge was, how can we help them do that online, without tying them down to specific designs at this early stage?"
To envisage an entire district which didn't exist, Uniform created Paper Peninsula. This web experience takes its navigational cues from Google Earth, and it's compatible with Google's Cardboard VR headset. It's a playful vision of the peninsula, which looks like it's been folded from white card, and populated with animated toy-like cars, polygonal trees and the occasional biplane.
Behind the scenes, Uniform used three.js's WebGL 3D programming with textures baked in V-Ray. It gives an accessible and tangible idea of the future of the site in a way which traditional renders can't, while its model-like look doesn't commit it to particular designs.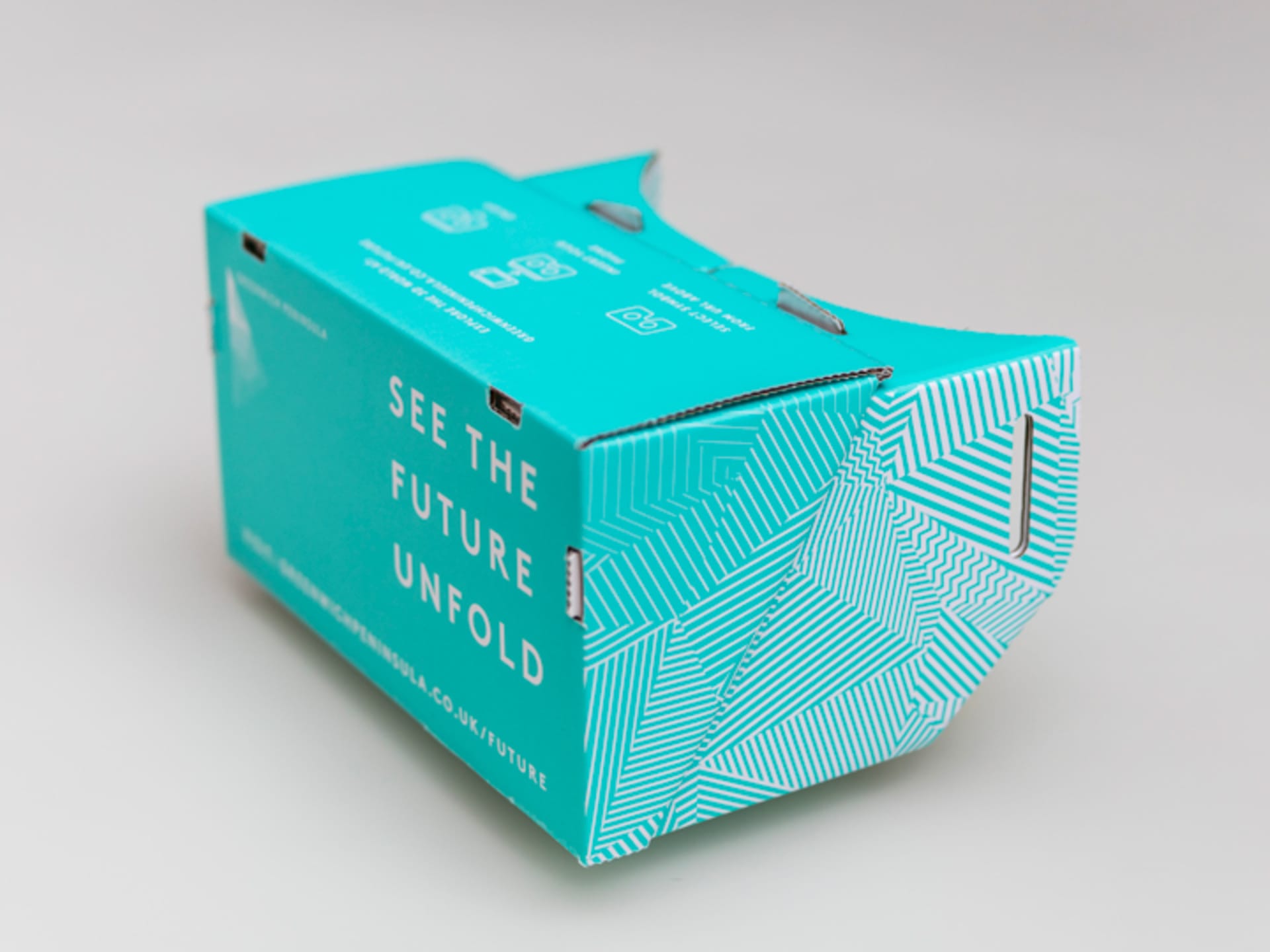 In the middle of the experience sit Calatrava's three towers, their gleaming whiteness and graceful curves making it look as if a new form of life has burst from the ground. Of course, a papery look and low-poly models wouldn't suffice for Uniform's photorealistic Peninsula Place renders — but Paper Peninsula had given them a head start.
Between its visualizations for Upper Riverside and Calatrava's Peninsula Place, and the Paper Peninsula web experience, Uniform has created a convincing vision of the bright future of Greenwich Peninsula. And they've got plenty more coming up there and elsewhere. "It's really exciting to be working on global projects with world renowned architects," says Nick. "And there's lots more coming up at Greenwich Peninsula."