Our free content library has turned one! To mark our anniversary, we're sharing the most popular 3D assets from each category. Is your favorite asset among them?
Over the past year, we've been inspired by the way that you've used Chaos Cosmos content to add detail and texture to your arch viz and interior design projects. In this blog post, we're sharing the top 24 Cosmos assets that have brought your scenes to life.
Thank you to our partners
Chaos partnered with some of the best 3D modeling studios to give you highly realistic 3D assets, carefully curated in the Cosmos library. All you have to do is search, find, and render.
Accessories
Accessories can add a great sense of realism to an interior scene – showcasing both the utility and style of a space. Suddenly, the viewer can picture themselves in the warm-lit kitchen, sipping a hot cup of coffee, and looking up at the beautiful prints they bought at their friend's gallery opening, now hanging on the wall.
Here are the top three most imported Cosmos assets that have added flair to interior renders.
Furniture
What would a living room be without a sofa to lie on after a long day at work? Cosmos furniture assets bring personality wherever they are placed. Their materials can be tweaked in V-Ray's Asset Editor to accentuate their texture and color.
The top three furniture assets imported in Cosmos are listed below.
Lighting
Lighting can bring the most life to your scene, creating various atmospheres and moods. With the help of the Asset Editor, it's easy to edit lighting assets and choose their brightness and color.
Check out the top three lighting assets imported in Cosmos this past year.
Vegetation
Sometimes, all that's missing in an office is a nice plant on the desk. We've curated vegetation assets for both exterior and interior scenes, giving your architectural design a sense of scale. Creating a blizzard? We've got pine, spruce and fir trees covered in snow. Or do you prefer tropical destinations? Choose a palm tree instead.
Here are the three most popular Cosmos vegetation assets.
With easy access to the Chaos Cosmos library, we can immediately focus on the design story. Building context and an accurate representation of the environment is an important step in our workflow, and Cosmos' high quality assets help us quickly communicate the design purpose.

Mateusz Gawad, Senior Associate, Visualization Regional Director, HOK
Vehicles
A stylish home calls for a slick sports car parked right outside. Don't push the gas pedal too hard, there's a police car asset just around the corner! By the seaside? We'll lend you our yacht. Trucks, RVs, buses, trams, motorcycles, and bikes will transport you to any scene you can imagine. Up in the air? Choose from helicopters and planes as well.
Here are the top three most imported Cosmos vehicle assets.
People
Want to bring more interaction into your scene? The Cosmos library has a diverse range of human models carefully curated in different poses – sitting, standing and walking. Each asset is unique and lifelike, projecting its own personality, style and demeanor.
Get to know our top three human models in the Cosmos library and bring them to life in your scene.
HDRIs
Wrap a high-quality panoramic sky image around your entire scene, and harness the power of light. Cosmos HDRI skies are organized into day, night, and studio lighting scenarios. They are imported as bitmap textures in the Asset Editor, and you can rotate them to find just the right lighting angle to make your model stand out.
Search, find and render
There's no point in waiting for inspiration to hit you. With the variety and ease of Cosmos on your side, it's time to open up your next project and start creating!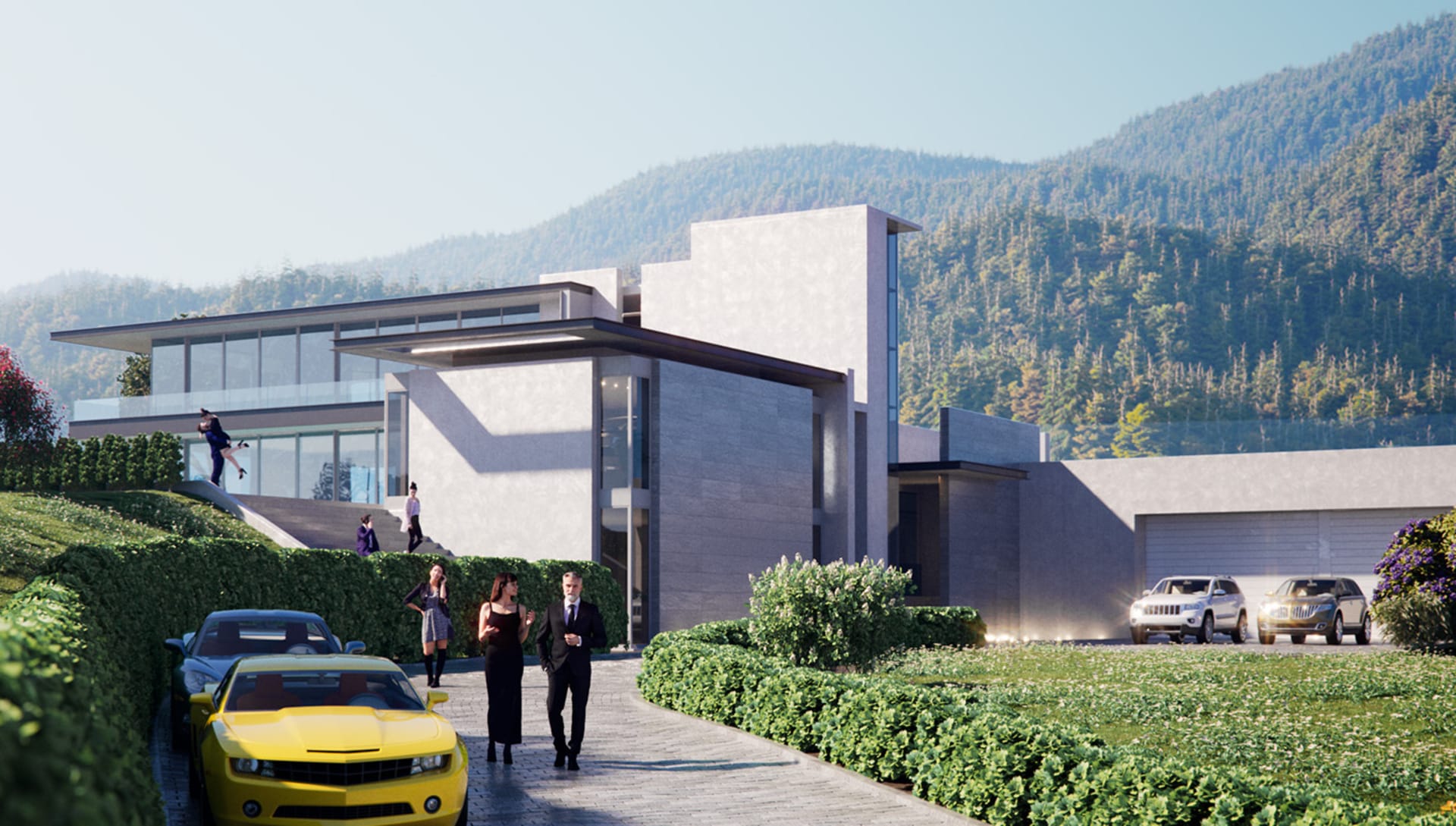 Fill your scene with wonder.
Create new worlds with smart V-Ray content from Cosmos.