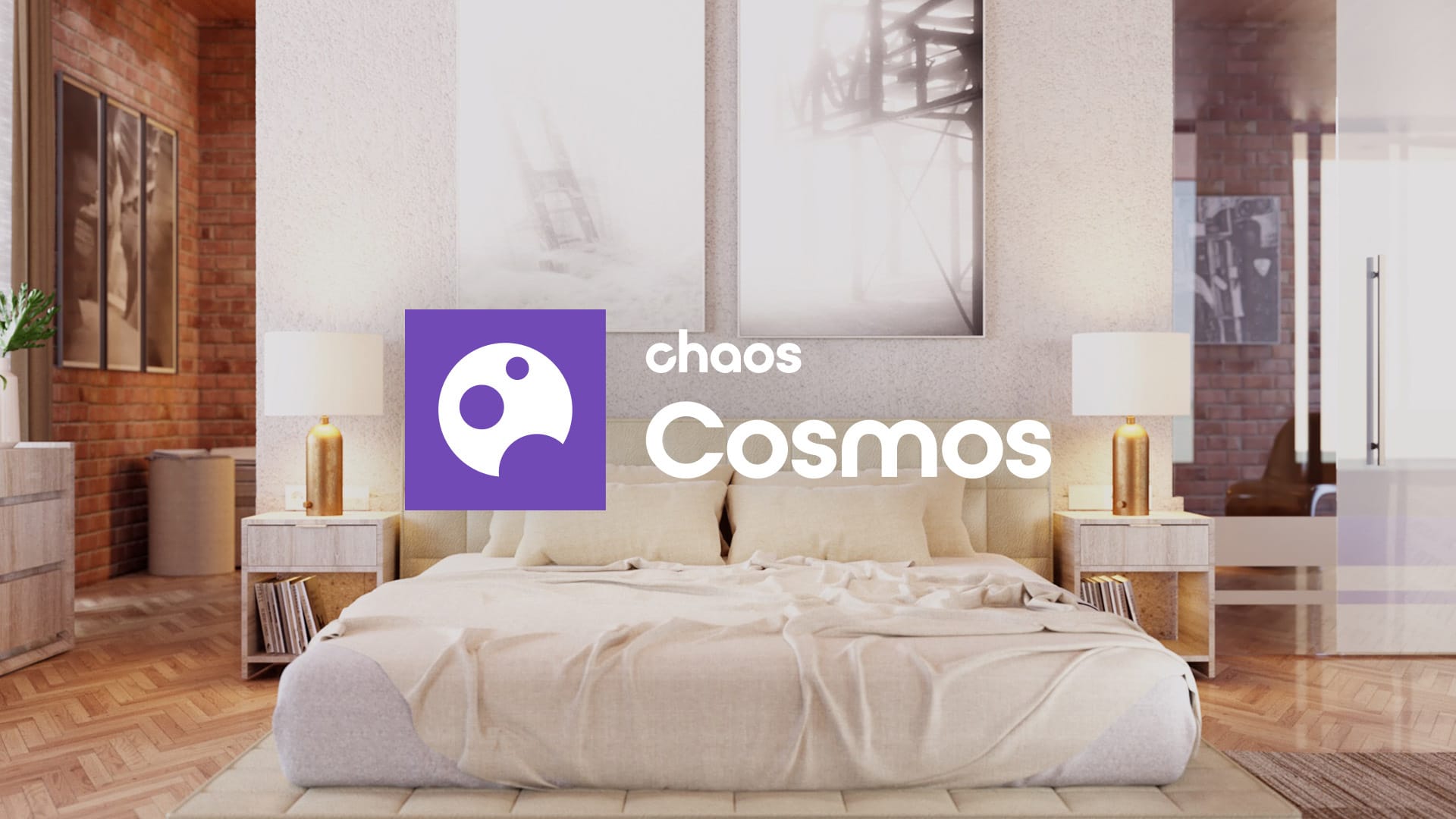 Chaos Cosmos adds materials.
Our curated library of smart V-Ray content has expanded with an important new collection: materials. With assets ranging from terrain to roofs, wooden floors to walls, and fabric to leather, you can build beautiful exteriors and interiors and go deep into detailing any object in your scene. Add in the ability to customize each material's color, gloss, bump, and more, and the possibilities become infinite.
Our new batch of assets is provided by CGAxis, one of the world's most reputable content creators. Over the years CGAxis' vast array of 3D models, PBR materials, and HDRI maps have become synonymous with quality and we are happy to announce that these 200 assets are just the start of a bigger collaboration. Stay tuned for more to come!
The updated Cosmos library will initially become available to users of V-Ray 5 for 3ds Max, update 2. Once you download the new update, you're all set to start using the materials in your projects. Users of V-Ray 5 for SketchUp, Rhino, Revit and Cinema 4D will be able to take advantage of the new materials once update 2 for the respective product is released, so watch this space . . .
Discover all-new content
Explore Chaos Cosmos