VFX supervisor Timothy Hanson reinvents the reanimated for this Walking Dead spin-off.

With 91 episodes over seven series, television series "The Walking Dead" has been a huge success for cable channel AMC. Its spin-off show, "Fear the Walking Dead," tells the story of the events leading up to "The Walking Dead" through the eyes of a dysfunctional family.
As with "The Walking Dead," "Fear the Walking Dead's" success lies in its handling of the two pillars of the zombie genre: Strained interpersonal relationships in catastrophic, apocalyptic circumstances—and gallons of gore.
Pixomondo was among the effects houses which dismembered the undead in "The Walking Dead," so it was a natural choice when it came to "Fear the Walking Dead's" second series. We spoke to VFX supervisor Timothy Hanson about the slightly gruesome nature of his work.
What kind of effects are you providing for the show?
We did a ton of work this season, from gory things like a propeller to a zombie's face in the season opener, to bashing skulls with a piece of a chair from a crashed airplane, to major set extensions, zombie hordes, and a whole lot of FX destruction and fire. You know you have a great job when you find yourself debating the trajectory of blood splatter with colleagues at the lunch table!


TV deadlines can be pretty tight. Do you have any shortcuts to bring effects in on time?
After years of working with television deadlines I find you can get caught in a pickle if you try and get too cute with shortcuts. It really comes down to people in my opinion. When you have a great team you can still do it right, even under a tight deadline, because you need less iteration with a crew of VFX ninjas
Is there anyone in particular who deserves a shout out?
I have to tip my hat to fellow Pixo VFX Supervisor Philip Nussbaumer, who worked tirelessly to keep the "Fear" ship afloat all season. You can only push a 2D blood hit so far before the physics just don't work anymore. Our client on "Fear the Walking" Dead was Boyd Shermis, who is also the shows on set VFX Supervisor. He has decades of experience with VFX so he could always spot a 2D blood hit. Midway through the first episode Philip and I agreed that we would sim all the blood moving forward!

Were there any big differences between the effects for "The Walking Dead" and "Fear the Walking Dead?"
Our world takes place pre-"Walking Dead," so our zombies have only recently died. Our walkers were a bit more agile and fresh than the walkers in the other show. In our world, if you hit a zombie in the head with a blunt object they don't just immediately turn to mush, you have to really give them a few whacks!

Greg Nicotero's practical effects are a big part of "The Walking Dead" franchise. Did you work closely with him in integrating the VFX?
Greg Nicotero is definitely the man, and I can't think of anyone better equipped to pull off some of the crazy stuff we do in these shows than him and his team. Our team at Pixomondo comes in where Greg and his crew leave off. We enhanced what the practical crew did on the day, and did things that would be impossible in the real word. I can't think of a stunt-man willing to let you push his face into a boat propeller, for example, so that's where we can steal the show with VFX and let the blood fly.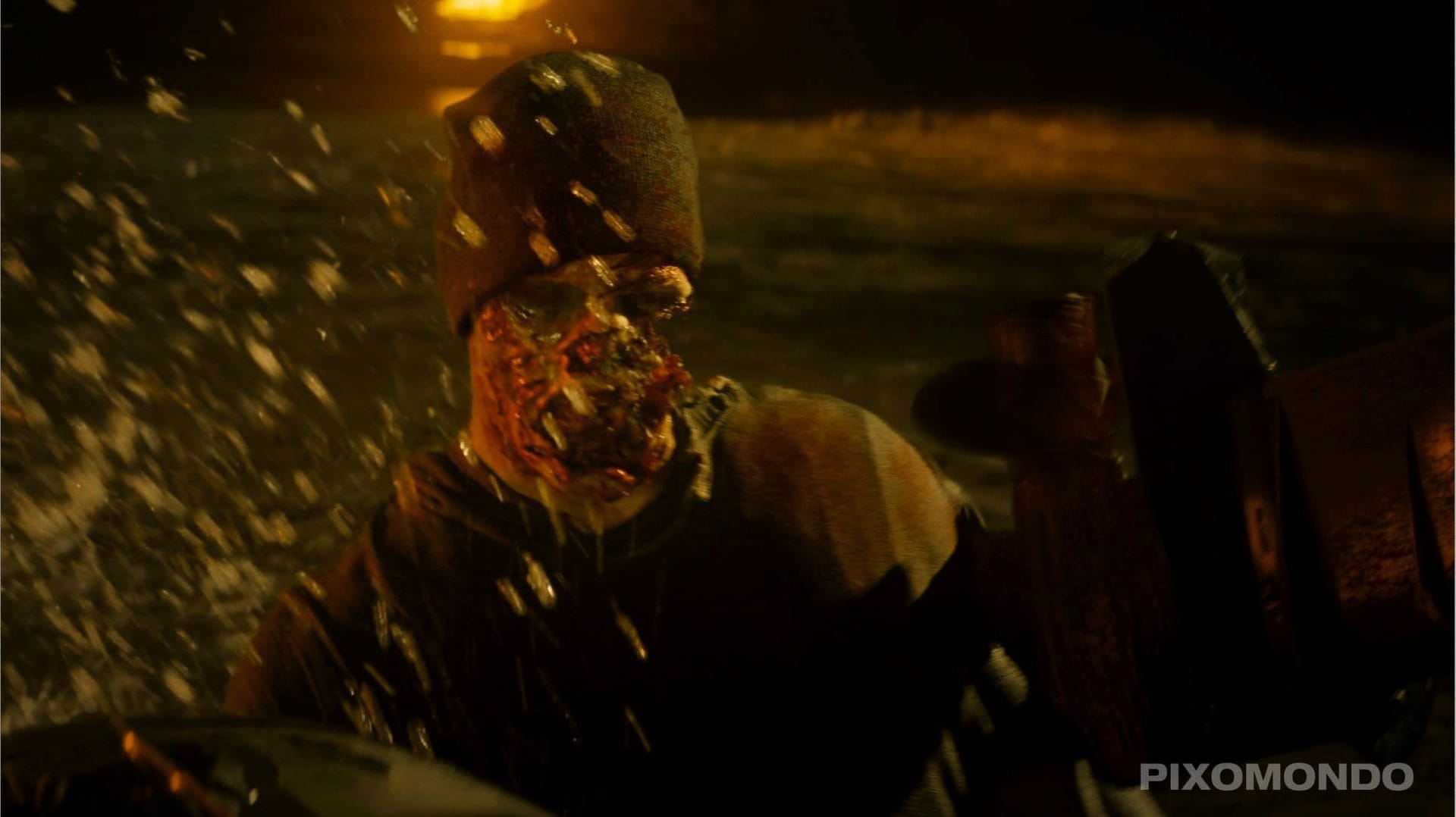 What's your pipeline? And did you have to change it at all for "Fear the Walking Dead?"
We have a pretty robust pipeline here at Pixomondo based around Maya and V-Ray, but we did have to use the V-Ray Import Proxy system heavily when it came to crowd shots. For example, we were provided with 14 full body zombie scans and a handful of mocap animation cycles, and we had to turn those 14 assets into a zombie horde of over 400 walkers in the season finale. We wouldn't have been able to render those scenes without the use of proxies, but thankfully V-Ray burned through those shots like a champ, and it allowed us to do iterations that would have otherwise been impossible.


What are you working on next?
I'm currently finishing up another season of "Agents of Shield" and "The Walking Dead." "Fear the Walking Dead" is coming back soon along with some other projects I can't talk about yet. But let's just sayI look forward to boldly go where no one has gone before!