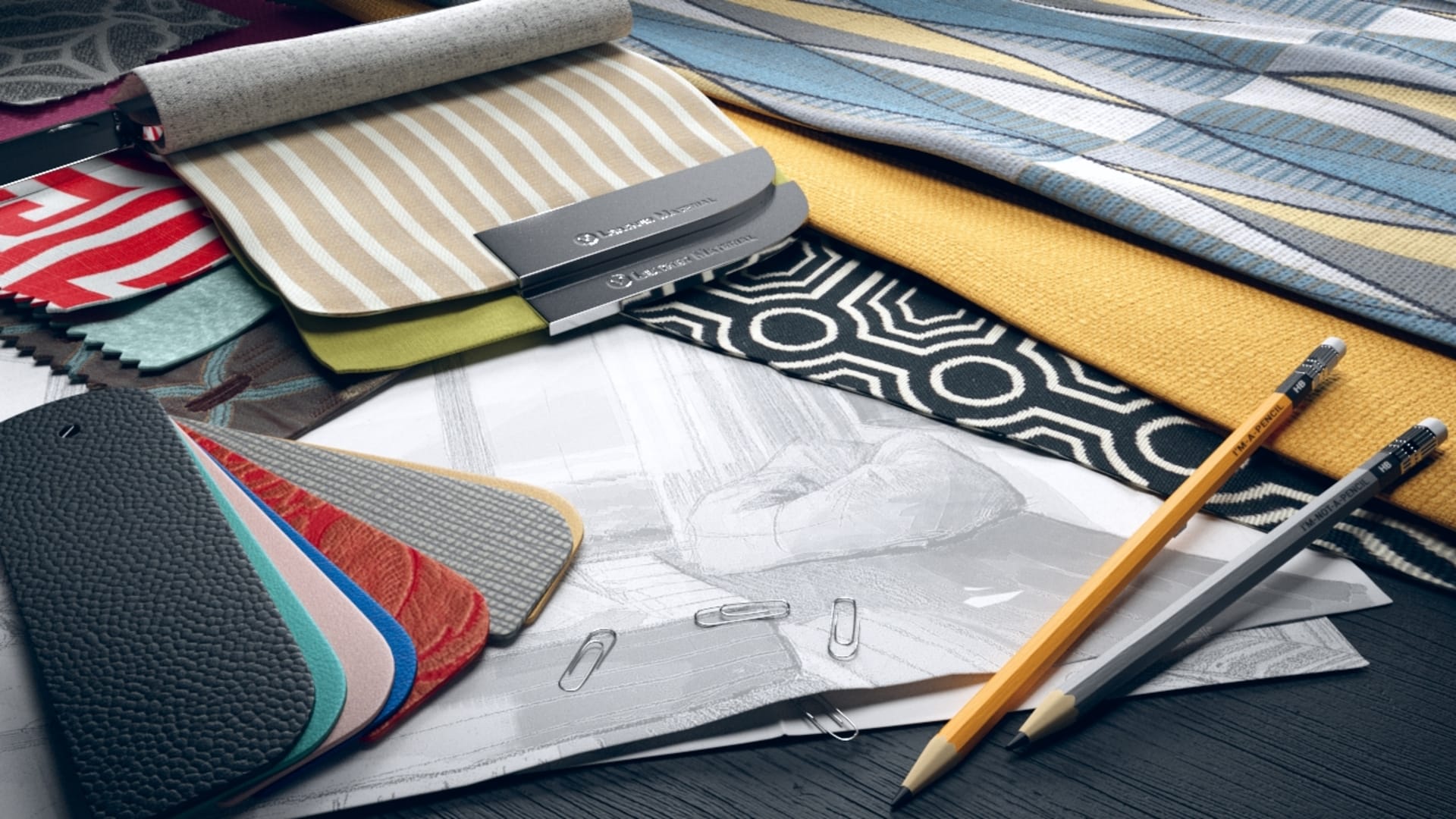 What's better than the world's most realistic rendered materials? How about over 1,000 of them. VRscans customers now have access to even more materials for use on any project. We've teamed up with Handy Living and Townsend Leather to add scanned materials perfect for architectural visualization and interior design. These materials are easy to access since each texture in the library is searchable by company and manufacturer catalog number.
Townsend Leather has over 40 years of experience working with designers in residential, aviation and other markets around the world. Their material samples range from various colors and patterns to distressed and more natural-looking leathers. The VRscans library includes 120 materials that were physically captured with our patented scanning system for true photorealism that's easy to apply to any object in your scene.
Handy Living creates urban-styled furniture with bold designs and contemporary colors. Over 200 Handy Living materials have been scanned and are now available in the VRscans library, each one searchable by catalog number.
With these new materials, you now have even more options to create inviting spaces for clients, based on actual scanned leathers and fabrics by these leading manufacturers.