London event brings together Chaos, material firms Foilco and Winter & Company, and visualization studio Where Giants Roam for a look at the future of design.
How can cutting-edge technology change our approach to design and materials? That's the question Pixel x Paper x Press aimed to answer. The event, which took place in Shoreditch, London, in May 2022, was the culmination of a three-year project to accurately digitize products from two of the biggest names in packaging and printing: Foilco and Winter & Company.
Uniting these big names was Where Giants Roam, a talented Scottish 3D visualization studio that brings products to life for clients including Oculus, BrewDog, and Glenfiddich. Where Giants Roam's discovery of Chaos Scans came after they had difficulties on a project for Foilco.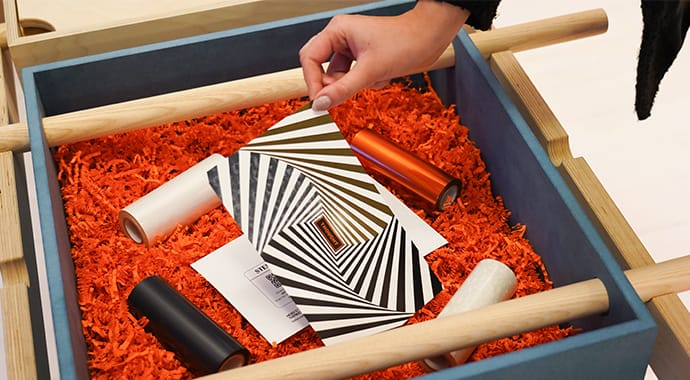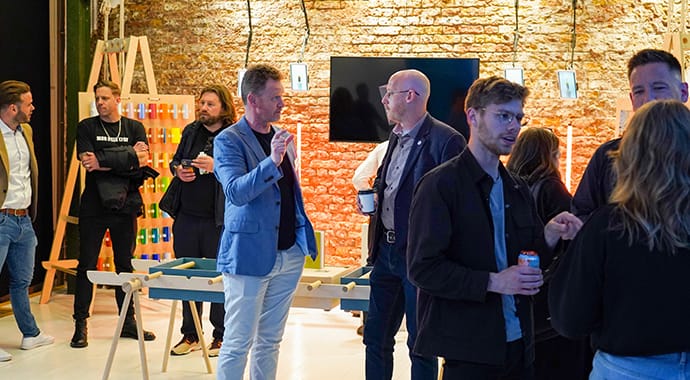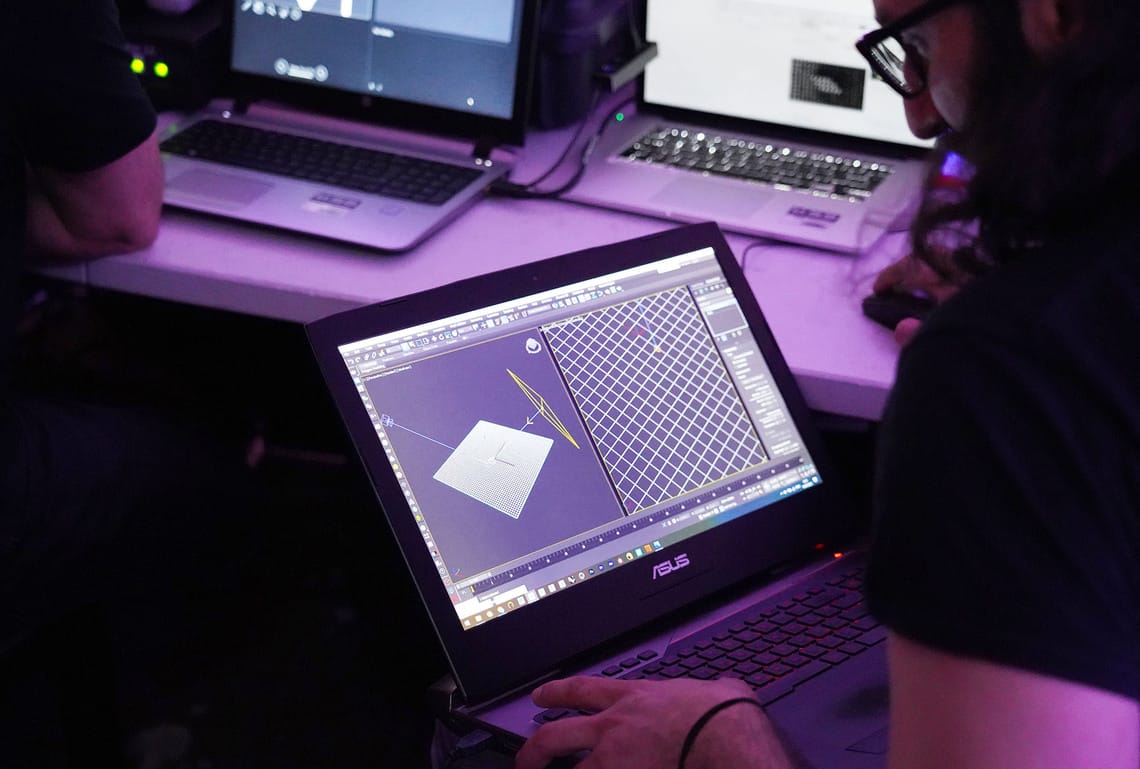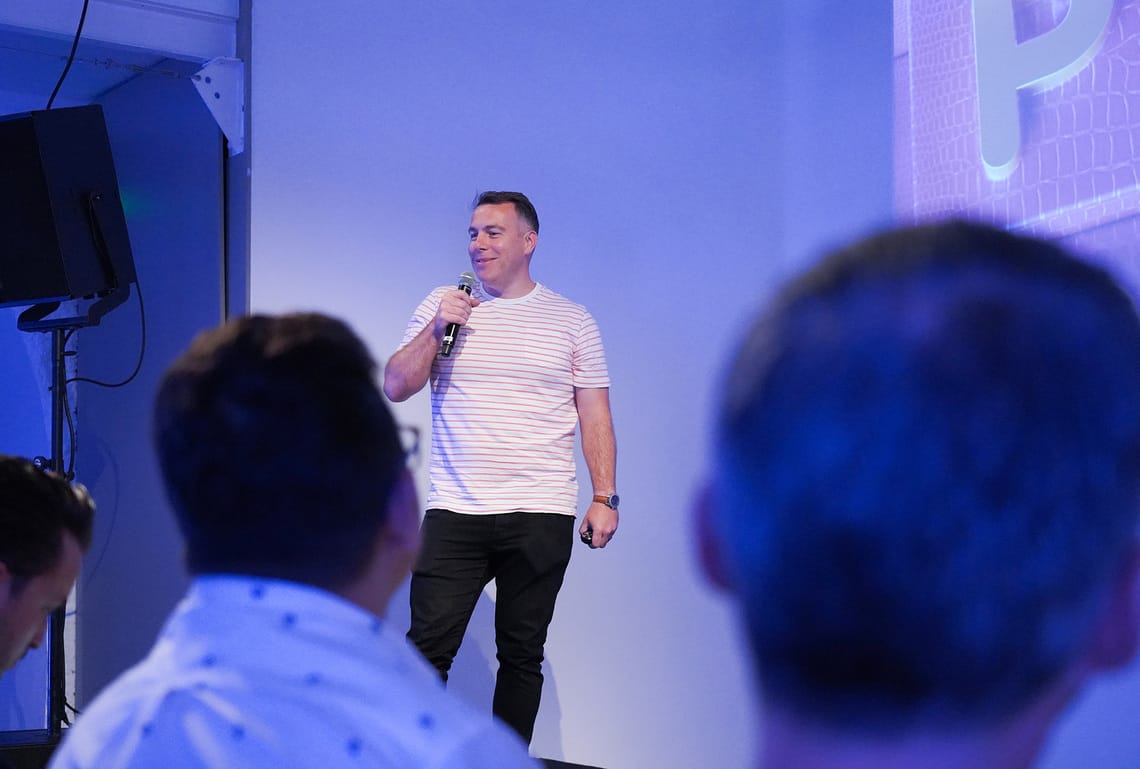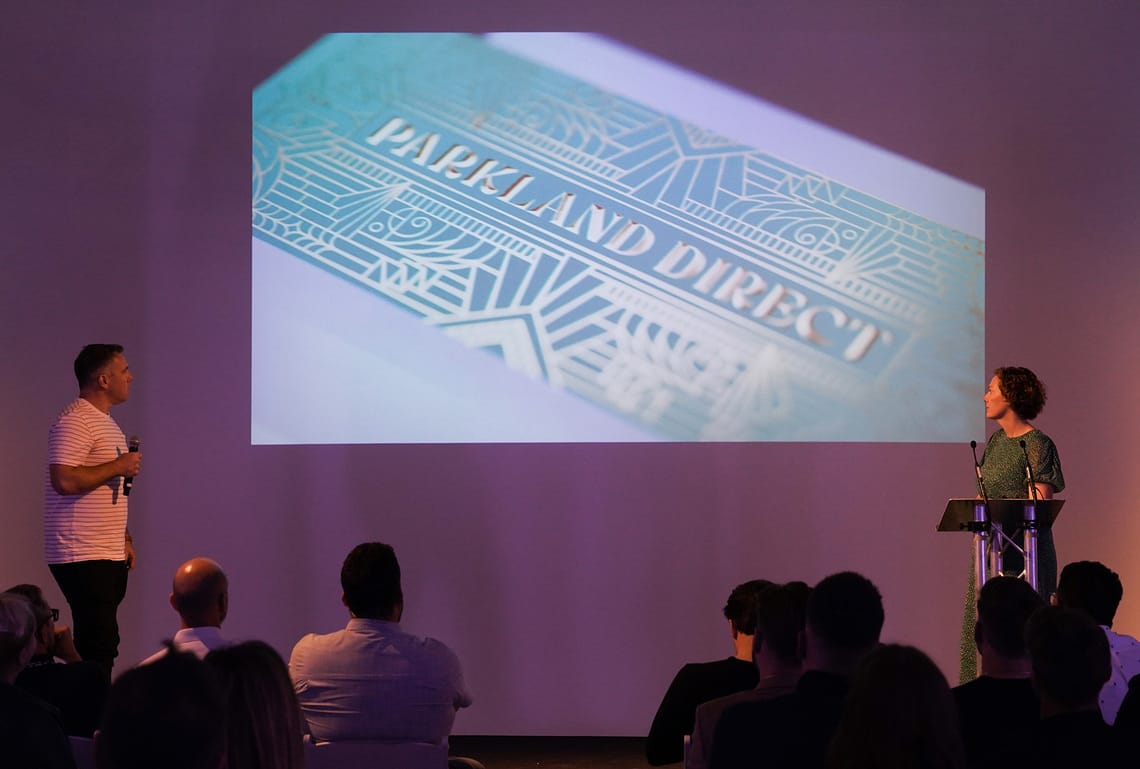 "Foilco came to us, asking us to replicate some of their foils," says Blair Porter, Where Giants Roam's co-founder and creative director. "A number of those were holographic. Obviously, being able to recreate those is nearly impossible — unless you're using Chaos Scans technology."
Foilco
Foilco and Chaos' collaboration was the spark that led to Pixel X Paper X Press. Impressed with Where Giants Roam's results, the company submitted its entire range of 270 foils to Chaos Scans to be painstakingly scanned and accurately digitized.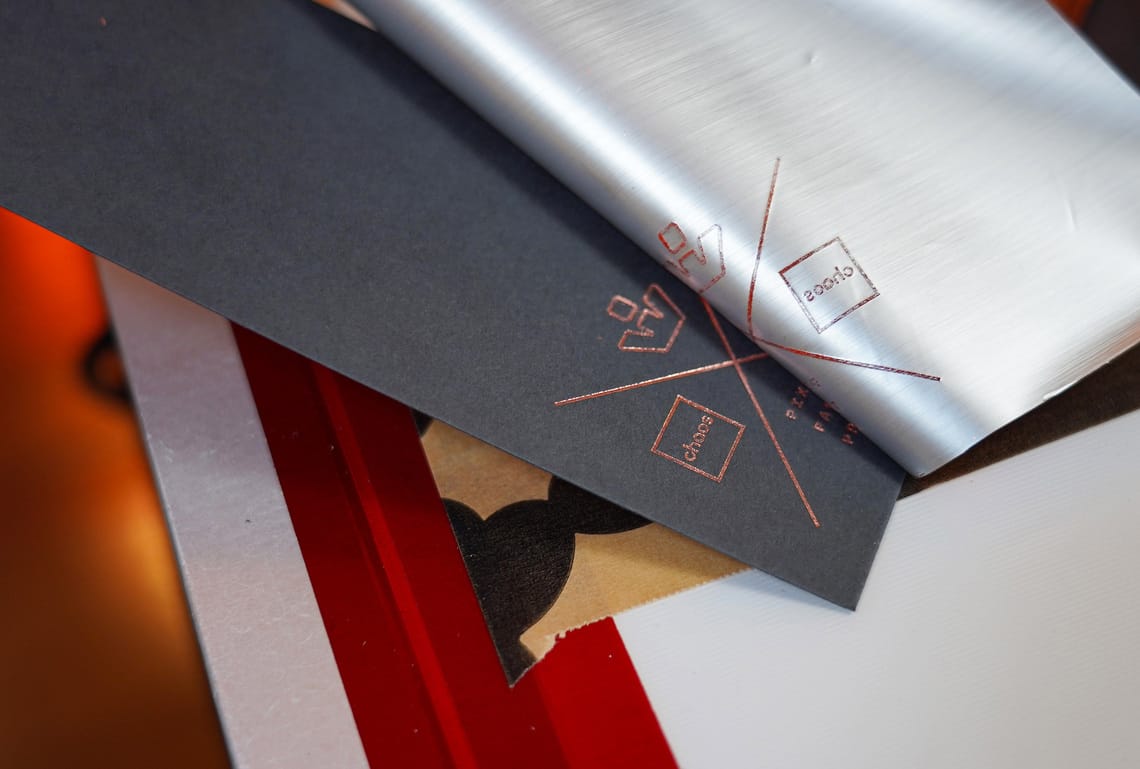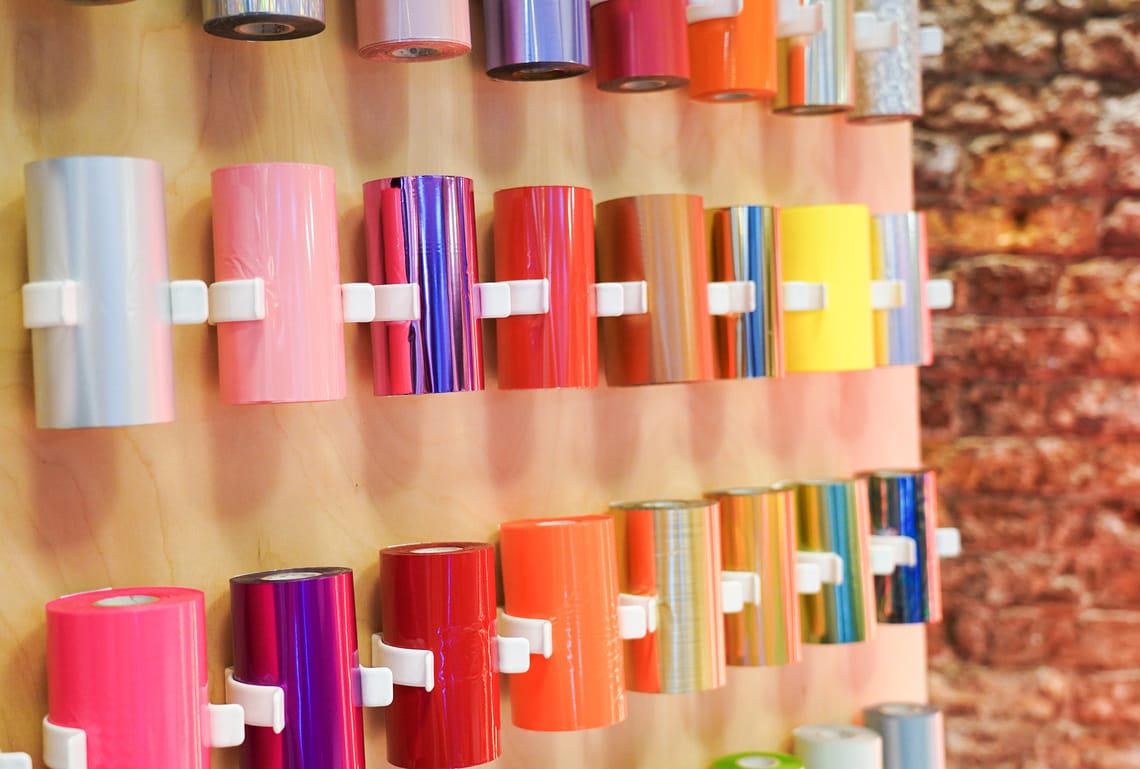 "We've never seen anything quite as accurate and as true-to-life," says Jaime Evans, marketing manager at Foilco. "Chaos has kindly been updating their software and hardware to deal with our holographic, iridescent foils, and the results have been really great."
The result of having Foilco materials in the Chaos Scans library is a win-win for both companies. Now, Foilco and its contractors, such as Where Giants Roam, can visualize foil-stamped packaging in photorealistic quality. That's not all — users of Chaos software, such as V-Ray for 3ds Max, can add Foilco's stunning materials to their projects.
"Print is always in our blood, we will always want to show something physically," continues Jaime. "But to be able to access those files online, to see their true likeness, and be able to create mock-ups, is fantastic. Pixel x Paper x Press is a culmination of that project, and we're launching it to showcase what it's about."
"One of the biggest advantages of Chaos Scans is the ease and the physical correctness of the materials," adds Blair. "We can spend hours tweaking standard materials, whereas, with Chaos Scans, we just download them, we plug them in, and they're ready to go."
Winter & Company
The final piece of the Pixel X Paper X Press puzzle is Winter & Company. This 130-year-old family-run Swiss firm specializes in luxurious cover materials for books and packaging. Its coverings, including paper, imitation leather, and cloth, proved an ideal match for Chaos' intricate scanning service.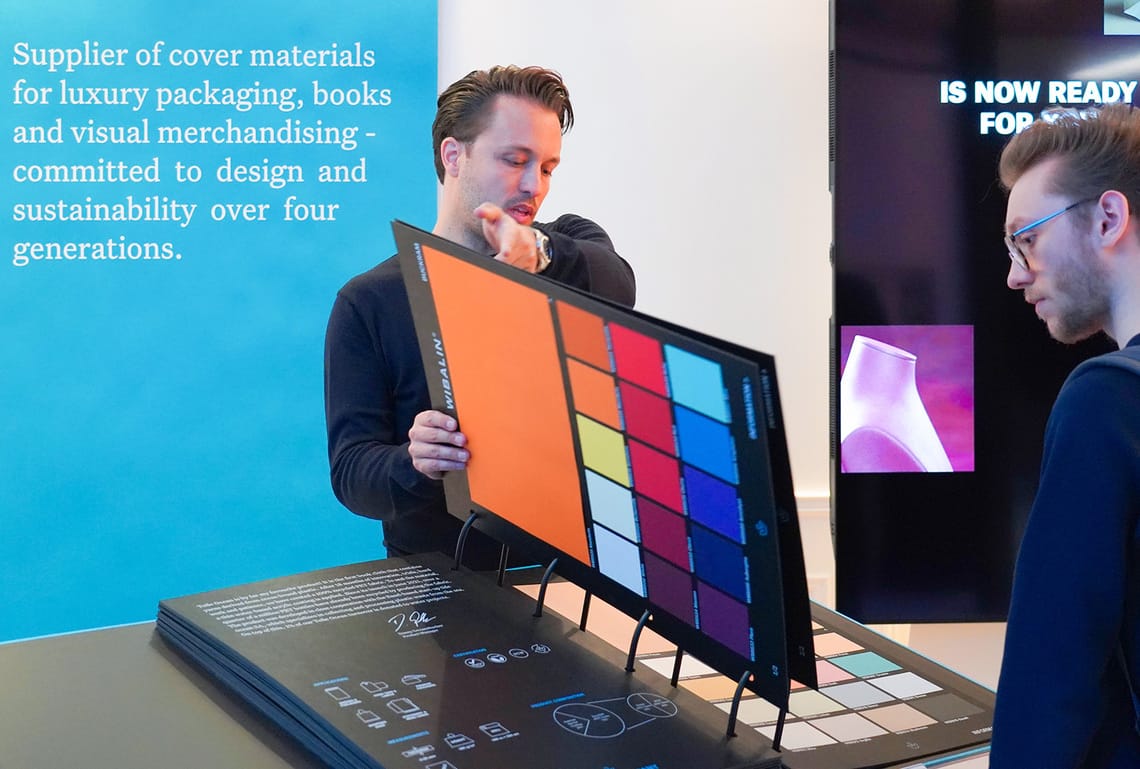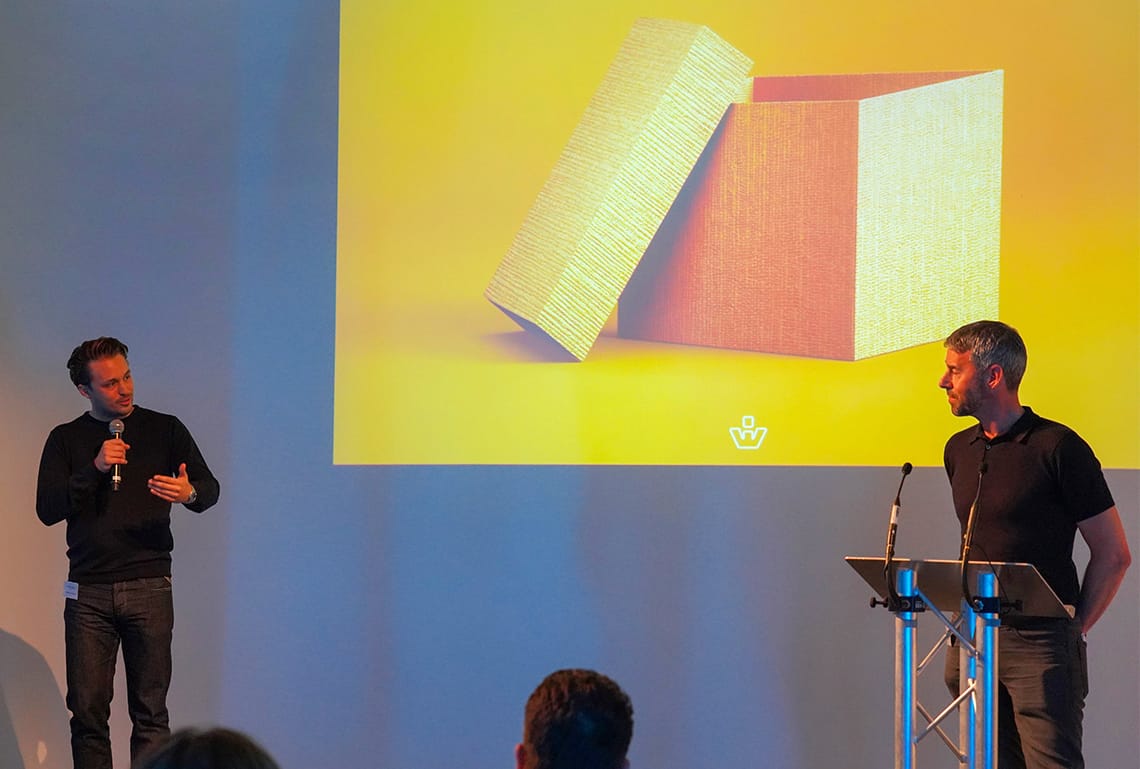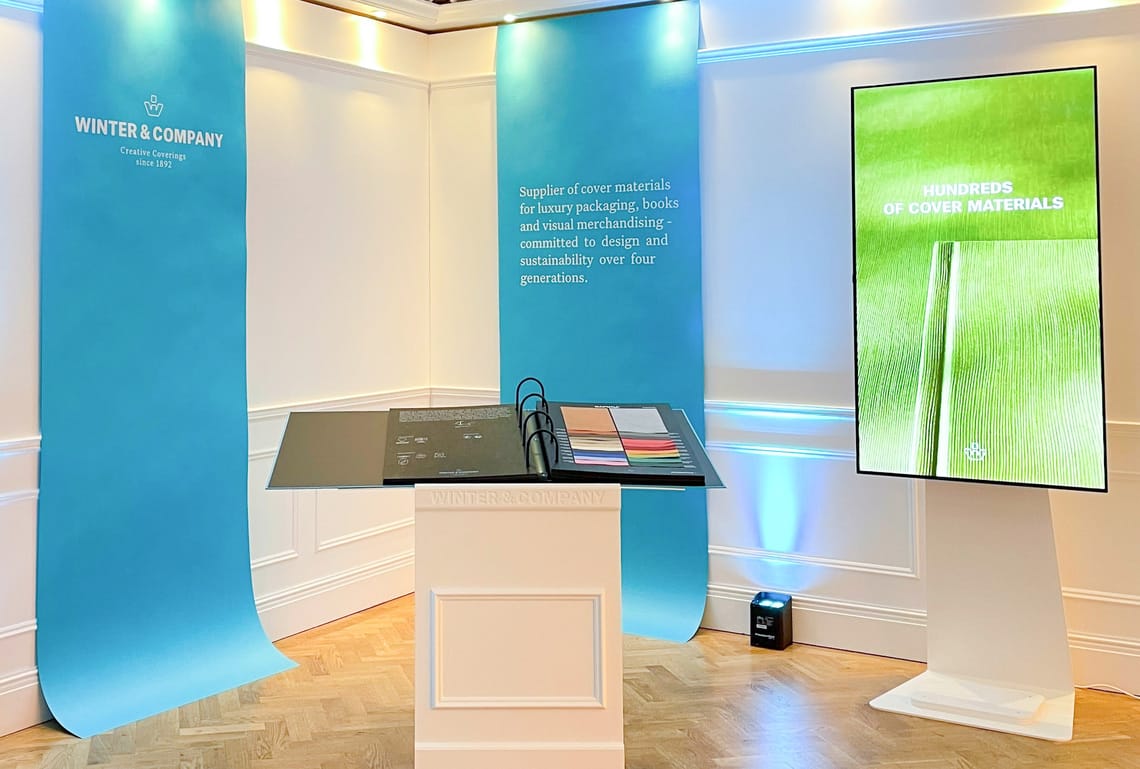 "Today, we're celebrating the 'Phygital' (physical and digital) ecosystem we have completed with Chaos and Foilco," says Nikolai Winter of Winter & Company. "This ecosystem is based on Chaos scanning all our 1,300 cover materials and making them accessible digitally from our website, from the Chaos Scans library, anywhere at any time."
For Winter & Company, the advantages of using Chaos Scans are numerous. Previously, the company turned to filming physical samples of materials on a turntable to give clients and designers an idea of how they look and react to light. But, with Chaos Scans, it's possible to see and manipulate physically accurate 3D representations of the covers.
"We can use them for digital twins, advertising, and prototyping," says Nikolai. "You can cut so many steps in the prototyping phase. You can be faster, you can be cheaper, and you can share instantly anywhere in the world. And you can be more creative because you can combine materials, which in real life, you might not want to pay for."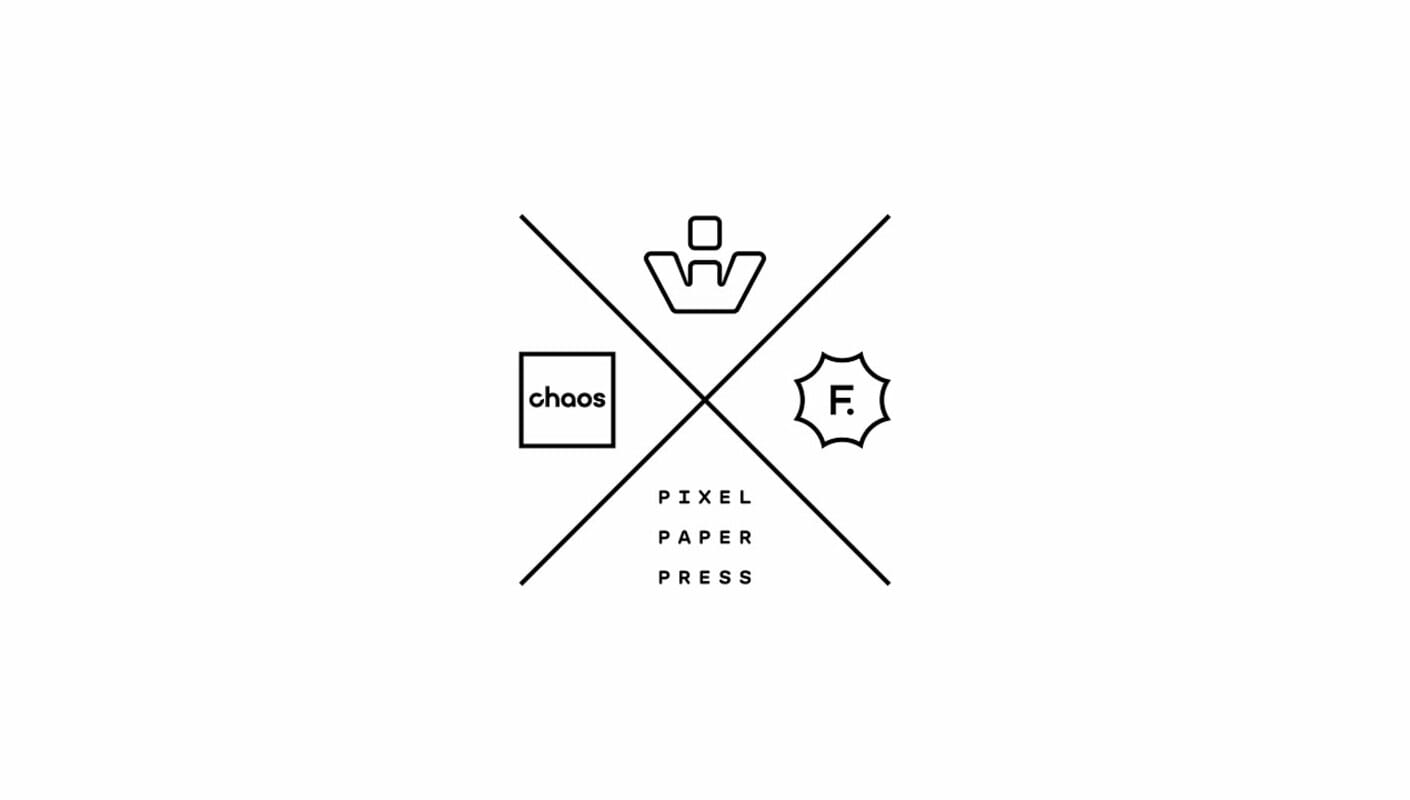 The future
While the Pixel x Paper x Press event drew to a close, the potential of the new materials in Chaos Scans has only just begun. With thousands of new foils and cover materials joining other popular assets, creatives can unleash their imagination with the confidence that their models will look just like the real thing.
"I think it's really exciting," says Blair. "There are loads of opportunities for manufacturers to get involved and get their catalogs scanned. Specifically for ourselves, working with the product and packaging industry, there are loads of materials out there that can potentially get scanned."
Jaime echoes Blair's sentiments. "I'm excited to see what's going to happen and where people are going to be using the scans," he says. "I'd love to be surprised to see one of our foils being used in a completely new way. It could go anywhere, and that's the most exciting thing."
Make use of amazing materials.
Try Chaos Scans free for 30 days