In the final part of Taj Nabhani's making of Jjahawa, he discusses how to light and render great-looking 3D character designs using V-Ray for Maya.
In the previous parts of this article series, we saw how Taj Nabhani selected the Jjahawa concept as a basis for an exciting 3D modeling project and how he grew his skills to effectively texture the fantasy character. You can read part 1 here.
In this third and final part of the 3-part article series, Taj now walks through the important lighting and rendering stages of his 3D character creation workflow, complete with his tried-and-tested rendering optimization tips.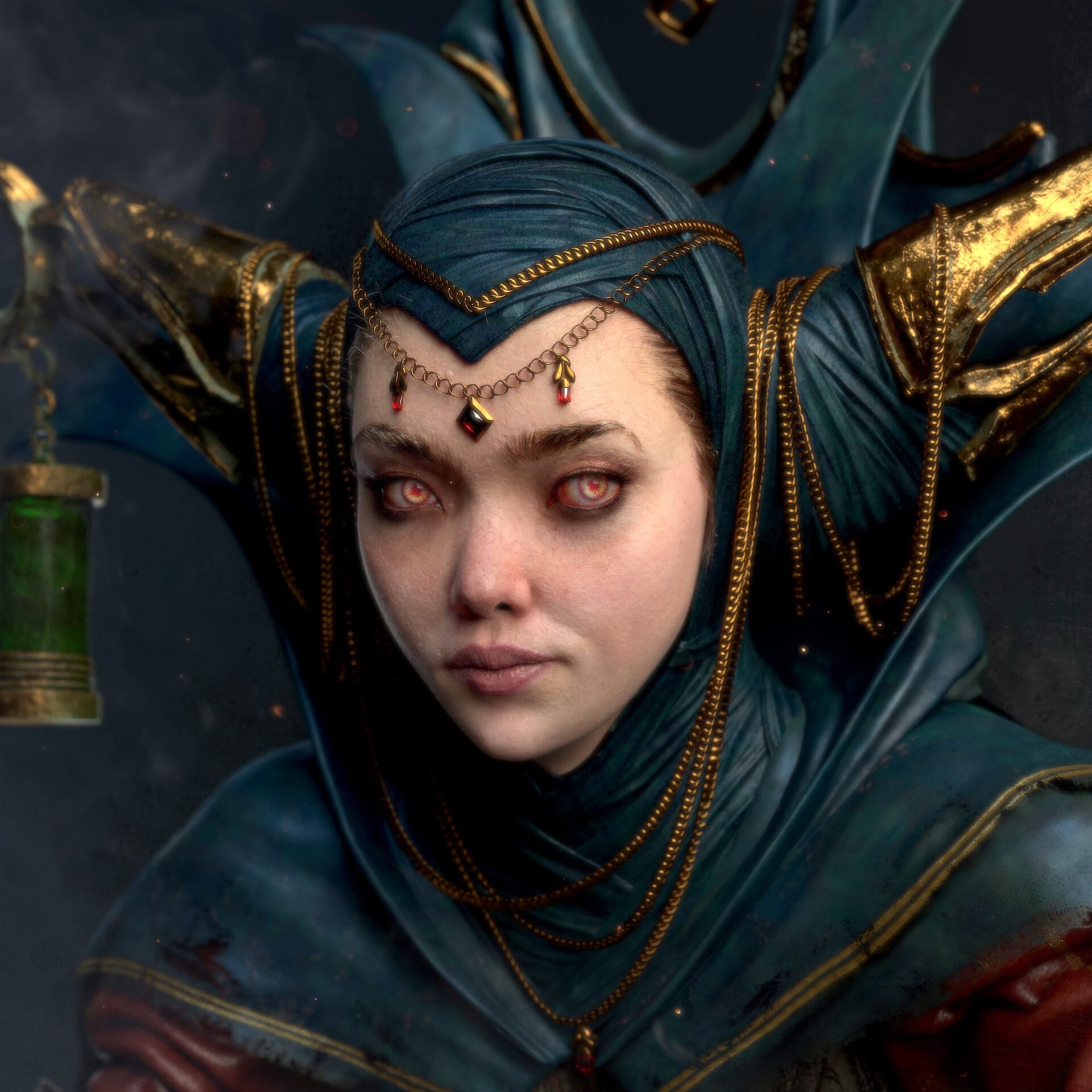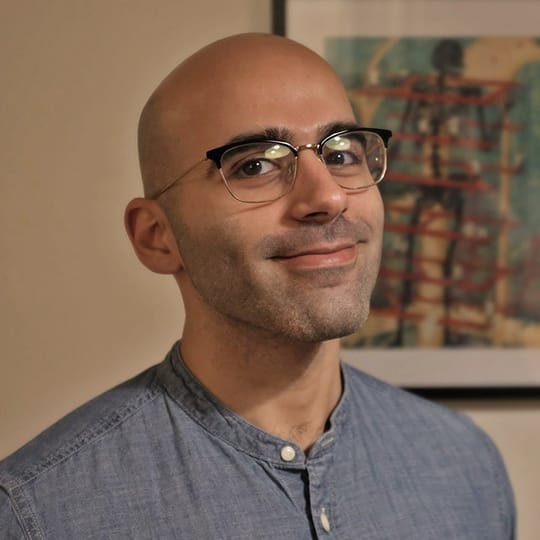 About Taj Nabhani
Taj Nabhani is a 3D artist based in Montreal, Quebec, currently working as a Modeler at Framestore. He's been working in the VFX industry for over 6 years after graduating from OCAD University with a Bachelor of Design in Illustration and a post-grad at Sheridan College in Computer Animation. Drawing, sculpting, visual storytelling and staying creative are lifelong pursuits of Taj's and he is constantly developing his skills while looking to learn from other people. You can follow or contact Taj on Instagram via @tajnabz.
Lighting and rendering techniques
The best lighting is a simple setup that emphasizes a mood and shows off the forms within your sculpt. I always like to keep this in mind when I'm setting up my scene.
I start with a simple backdrop that I can use as a stage for my renders — usually a sloped piece of geometry. I leave it open because I also like to use an HDRI map to create an environment light. Once I have these two in place, I start introducing some lights for a typical 3-point setup. The key is to have IPR turned on and introduce new lights gradually.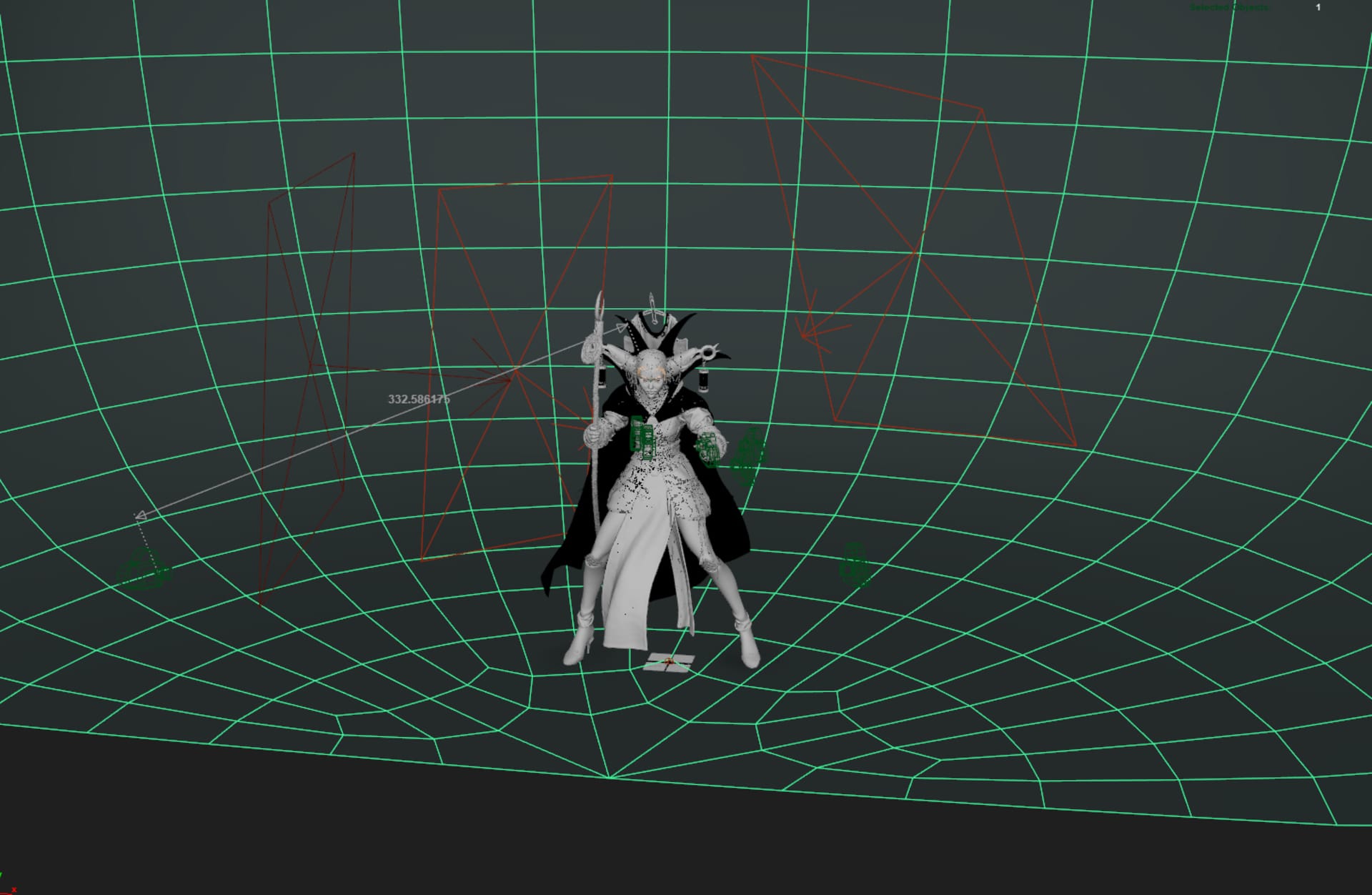 I also highly recommend considering looking at this setup by FlippedNormals. It gives you a good idea of how your scene should be set up for a professional-looking render — it's a particularly helpful and worthwhile investment for those that aren't passionate about lighting.
I like to introduce a couple of new cameras into the scene at this point. I take this time as an opportunity to play with the camera and test out angles or shots that help portray my sculpture in the best way. I don't like to render out of my perspective camera and much prefer to lock off a camera with an angle I like; this also helps me to retain multiple angles so I can return to them for renders and make comparisons as I develop my shaders.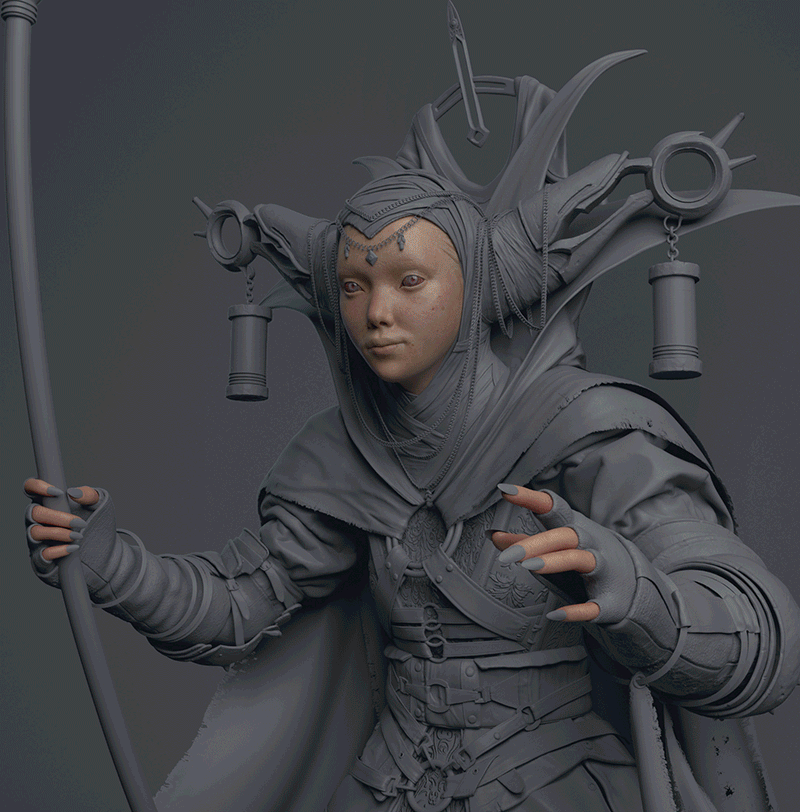 Finally, I like to set up a simple tool to help me retain my Focus Distance in the Extra V-Ray Attributes. I start by using the Measure Distance Between Two Points tool and parent constraint one locator to the VRayPhysical camera. I use the second locator to measure the distance and feed this back to my settings with a simple expression so that I don't have to constantly adjust the Focus Distance.
To enter the expression, right-click on Focus Distance and select Create New Expression. In the Expression field, enter:
*name of your camera*Shape.vrayCameraPhysicalFocusDistance=distanceDimensionShape1.distance;
This should feed the distance between your camera — and the object you want to focus on — right into the attribute.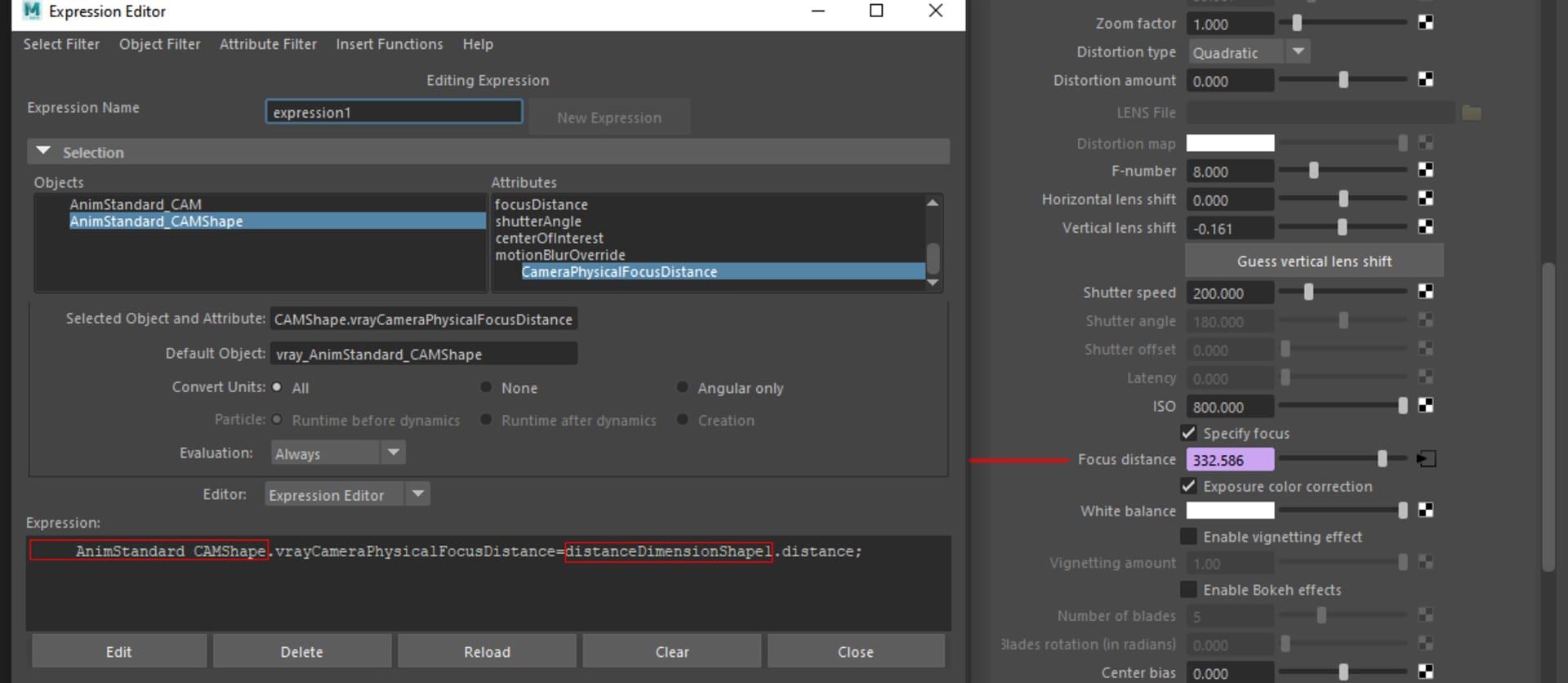 When I'm ready to render out my final images, I like to use the method described here as it's always a good idea to render your final images at approximately double your intended final resolution. It gives you more information to play with when you bring it into your post-production software of choice. It isn't necessary, but it helps.
The problem is that most consumer-grade <hardware> setups have trouble handling high-res images and multiple high-res texture maps. I was suffering from lock-ups, crashes and even complete shutdowns before I referenced the aforementioned method to render.
Optimizing your renders
V-Ray is amazing when it comes to out-of-the-box optimizations. You have tons of options that save you time on your renders, like importing a V-Ray Proxy, using resumable renders and, more importantly, the incredible technology behind the GPU rendering options in V-Ray Next.
My render settings while working are pretty simple; I try not to get bogged down in the minutiae of it all so I have some presets I use. First, I render at half resolution — and with a much lower Max Subdiv while testing, such as 2 or 4, sometimes 8. I like to utilize the IPR renderer for small tweaks but I tend to prefer the Bucket rendering system when it comes down to getting cleaner final results. There's also the NVIDIA AI denoiser that works great for cleaning up quick renders and gives you incredible results. When doing my final renders I take advantage of this as often as I can.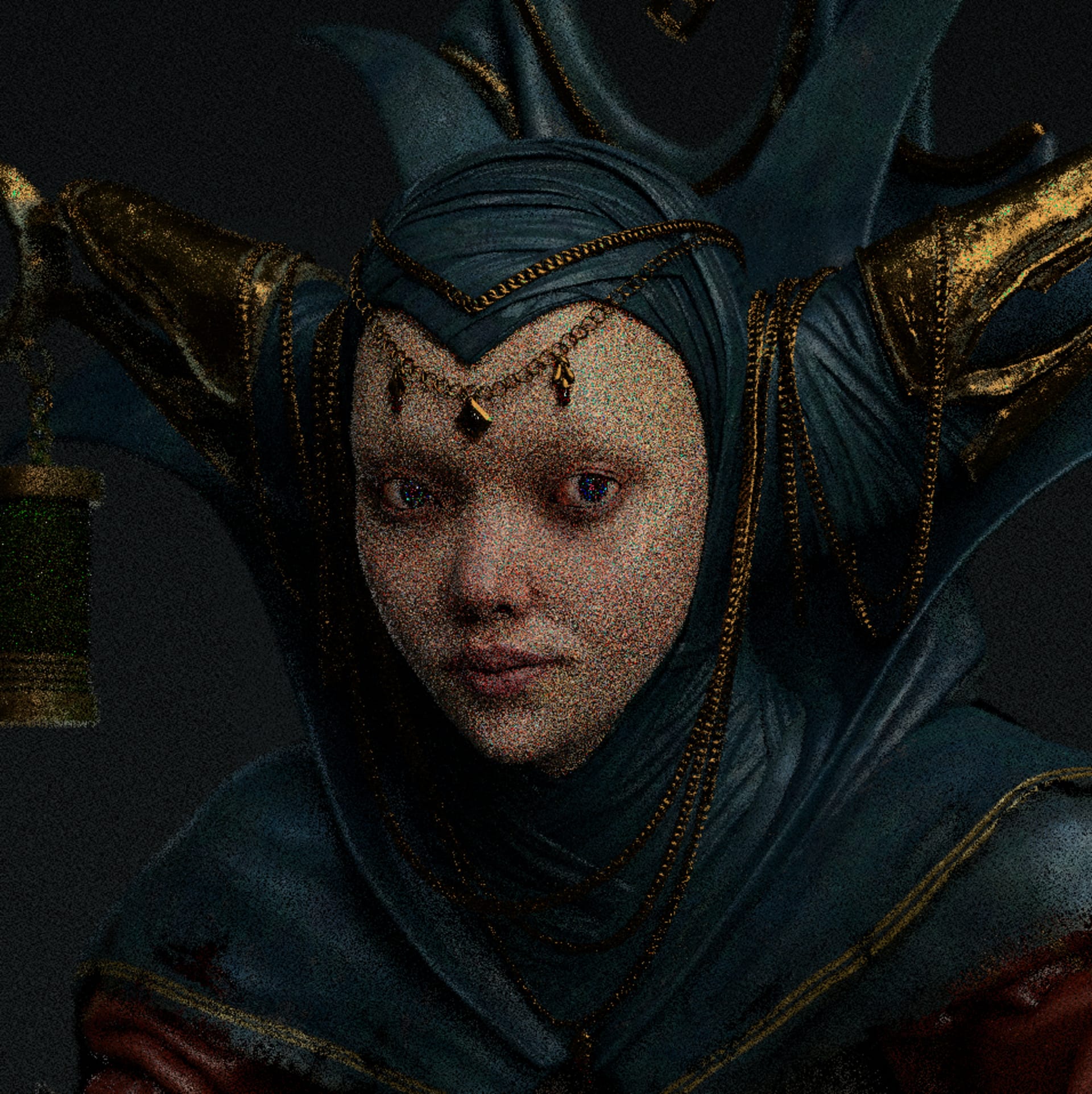 The final post-production stage
Understanding some basic principles of post-production software, like Nuke or Photoshop, are extremely powerful to have in your skillset. They can take your work to the next level and save you time compositing multiple images. This is the final 5% of the job and can add an extremely polished look to your work if done right (it can also be completely distracting if done wrong!).
You can do a lot at this stage but the key is to have just enough Render Elements in your Render Settings enabled. I recommend doing some research here from the official Chaos help docs but I only used a few for my final render: Z-Depth, Cryptomatte and Normals.
I used the Z-Depth to create the illusion of focal distance blur, which is a pretty straightforward setup. Then I used the Cryptomatte to create an easy selection set based on colors — if you run into trouble getting it to work in Nuke, please do some research; you'll need a plug-in for Nuke.
Emphasizing the DOF:
For this project, I wanted to use both the camera focal distance blur, which is physically accurate, and for stylistic reasons I also chose to render out a Z-Depth pass at this stage to add some over-emphasized blur. It's a very subtle look, but I wanted to add an even greater sense of depth in this portrait shot — and it was easy for me to do this in comp with the Z-Depth pass without affecting the camera settings.
I used Normals to create a subtle Rim light that I noticed was much needed. This great simple tutorial by Josh Parks involves no expressions or scripting.
Finally, I chose to add some smoke and environmental particles to accentuate the sense of depth within the piece. This can be done simply by masking out some areas using the Cryptomatte and overlaying a still or moving image before sandwiching the character in-between the different effects. When I'm happy with the results of my comp, I carry the settings over to my other renders for the final delivery/posting.
To recap
Creating this character was a huge learning experience at every stage of the process. There was never a moment of downtime and I had to constantly do research and read about new methods and techniques being used today in the industry. There were constant struggles but, when it came to rendering and using V-Ray, the toughest problems became surmountable thanks to the renderer's long history as well as the giant community behind it. The forums can be a great source of knowledge and help.
The IPR improvements in V-Ray Next are incomparable to any other renderer at this level. It works fast on most consumer-grade machines and the new RTX improvements are a welcome upgrade.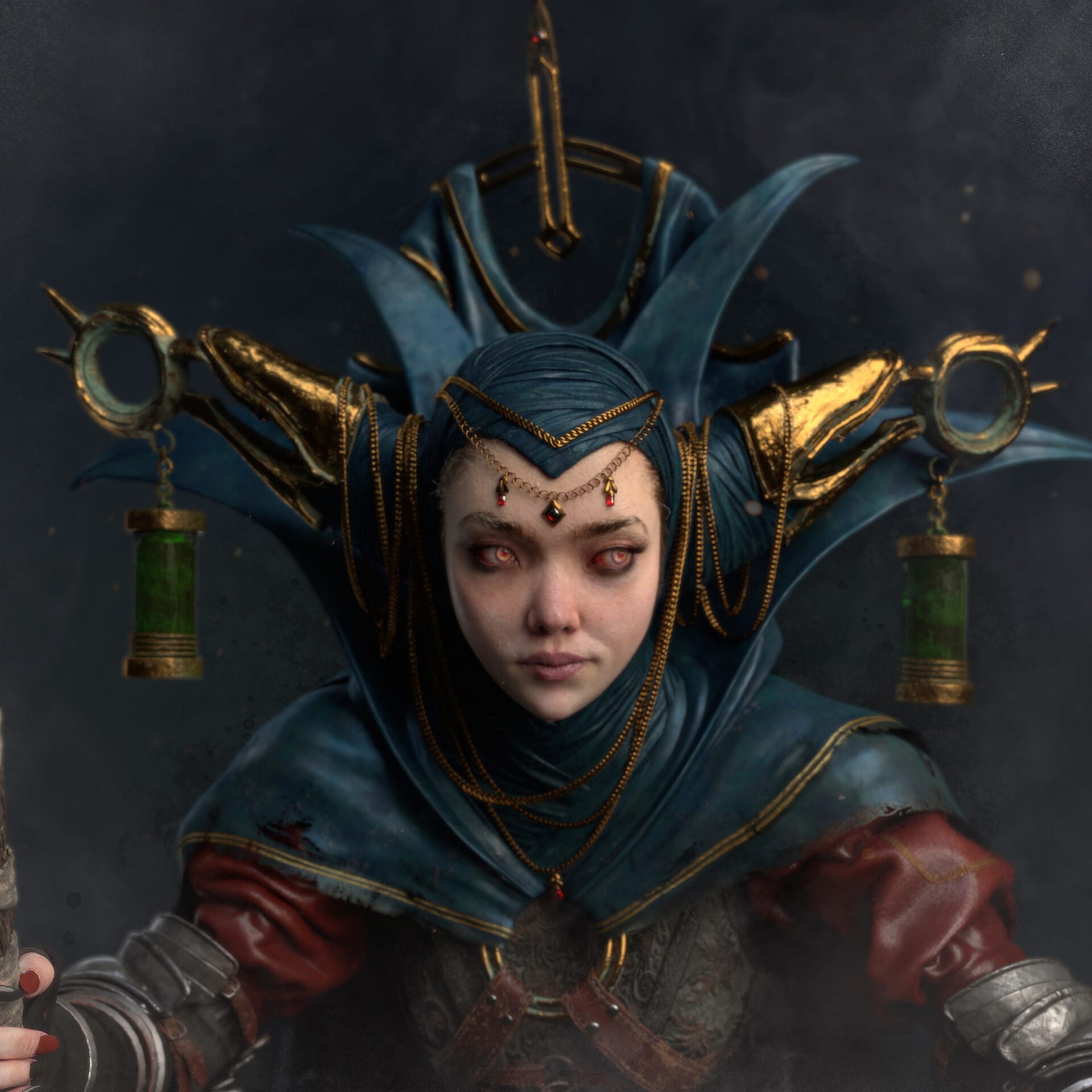 I'll be taking advantage of the new improvements implemented in V-Ray Next within the coming months as well as working on developing my texturing and shading skills for portraits and creatures. The bar is always being raised by incredible artists like Kris Costa and so many more. The amazing community of artists online always keeps me motivated and inspired. And many of the artists you'll talk to online aren't as intimidating as you might think from their work — it's always worth reaching out to others for advice and feedback. I also find that when I'm feeling stressed, doing some research instead really helps.
Keep your skills sharp
There's no better time than now for anyone, at any skill level, to create their own character/creature/whatever. The resources available on the internet are plentiful; the difficult part is entering the right words into Google and sifting through the results.
My top tips are to:
Pay attention to what people are doing and ask questions.
Enroll in classes when you can to keep your skills developing.
Try out new approaches and don't be afraid to read the Wiki or help docs for the software you're using.
Sculpt/sketch/create — every day!