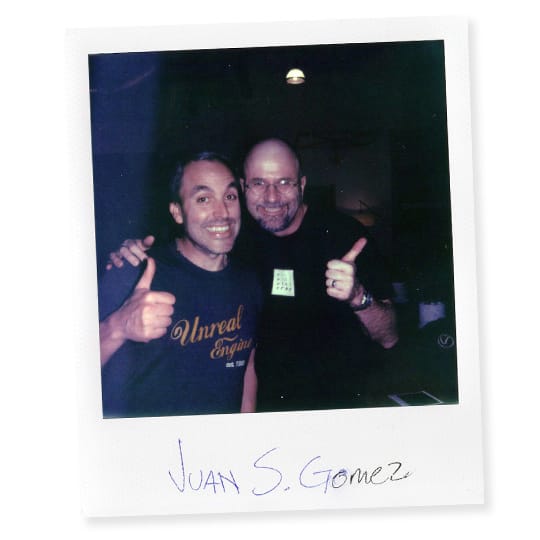 Like Chris, Juan Gomez worked at Digital Domain on some of the company's biggest and most innovative projects: The Girl with the Dragon Tattoo, Maleficent and Tron: Legacy. But Juan has followed a different career path, first into the world of virtual reality at Method and on to Epic Games, where he's spearheaded game-changing real-time virtual production for movies.
This podcast offers a comprehensive overview of the ways Unreal Engine is turning the entire production process on its head and making it faster and easier to create VFX-heavy movies. Juan tells Chris how the company is able to offer tailor-made tools so directors and DoPs can use familiar interfaces and not get overwhelmed with technical aspects of VFX. He also reveals how the tech is pulling VFX artists away from workstations and onto the set, giving them god-like powers in the creative process.
Virtual production is about to make the film industry more agile and transform the end result — and this podcast is an amazing head start.
Experience tomorrow's technology today with a 30-day V-Ray for Unreal trial.
Links: