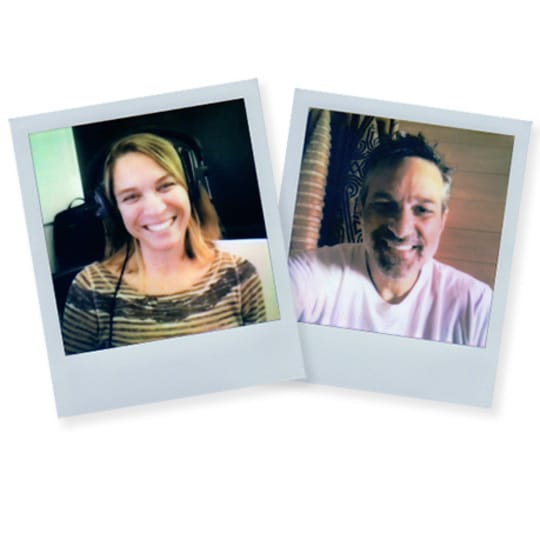 With John Wick: Chapter 4, the sleeper franchise reaches a violent crescendo, peppering the rogue assassin's globe-trotting bone-crunching fights with jaw-dropping plot twists. This week, the film's Production VFX Supervisor Janelle Croshaw Ralla, and Prep and On-Set VFX Supervisor Johnathan Rothbart join Chris for a spoiler-free discussion of the movie.
Janelle and Jonathan talk about working with director Chad Stahelski, who takes a meticulous, frame-by-frame approach to filmmaking and prefers to work in camera and on location over bluescreen or virtual production sets. They reveal the feats of stamina and endurance performed by star Keanu Reeves, share how to hit someone with a car or set them on fire without hurting him, and discuss the creative decisions behind the film's incredible 1,500 invisible VFX shots.
Links: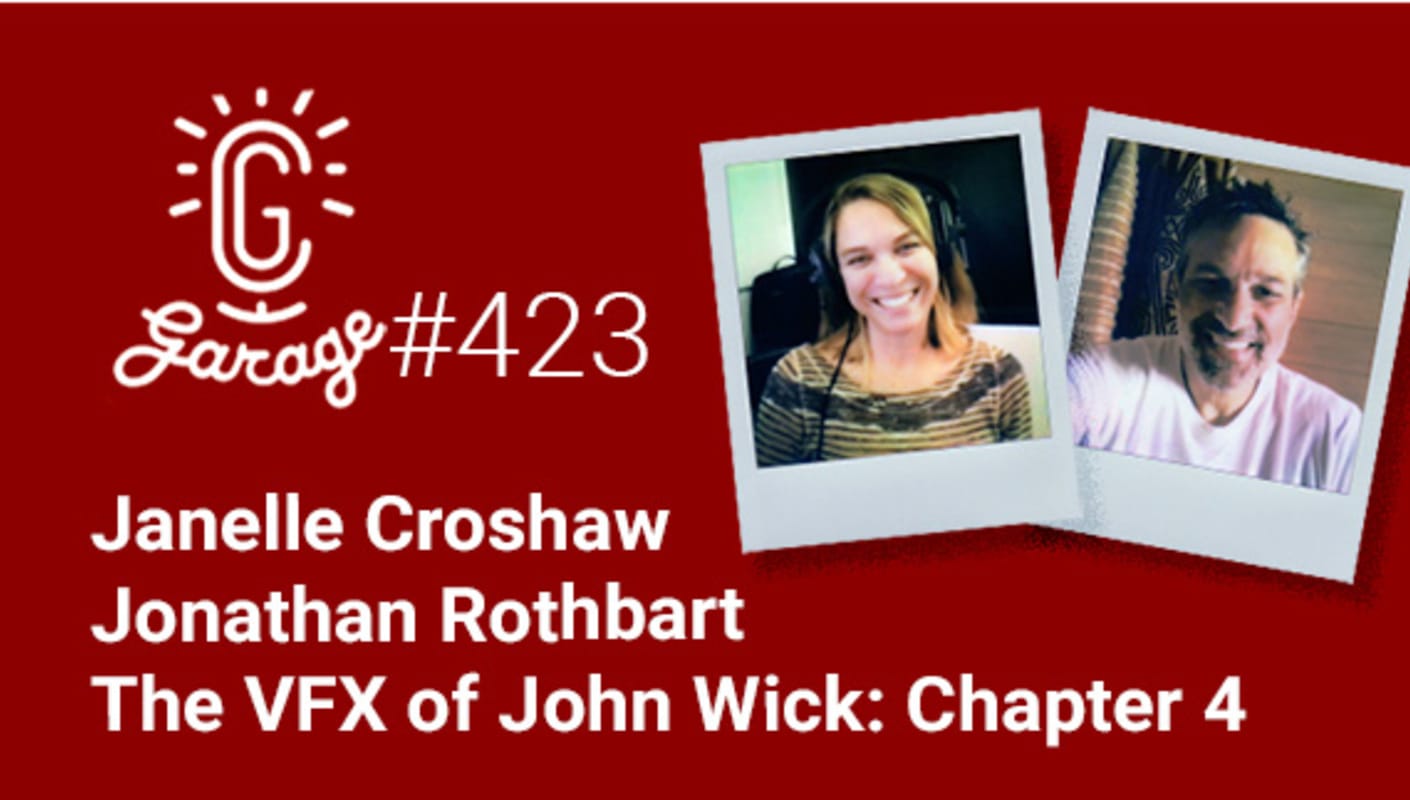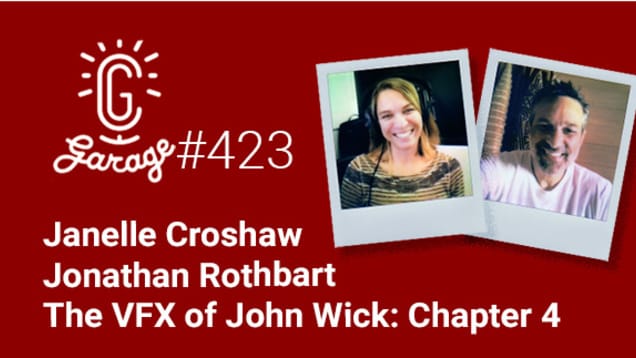 0:04:50 Introducing Jonathan Rothbart
0:10:18 Janelle's eventful 7 years
0:12:38 Getting started on "John Wick: Chapter 4"
0:14:36 Night shoots and family life
0:20:01 Japan, and Keanu's incredible stamina and performance
0:23:24 Smashing the exhibition room
0:28:50 Set extensions, environments, and muzzle flashes
0:34:20 A rave, a waterfall, and a fat suit
0:40:10 The Paris car chases
0:46:15 Dent removal and heavy CG shots
0:49:01 Previz, stuntviz, and scouting locations
0:56:25 Creating that overhead POV sequence
1:04:21 The stairs
1:08:11 Jonathan's favorite bits
1:09:56 Janelle talks CG dogs