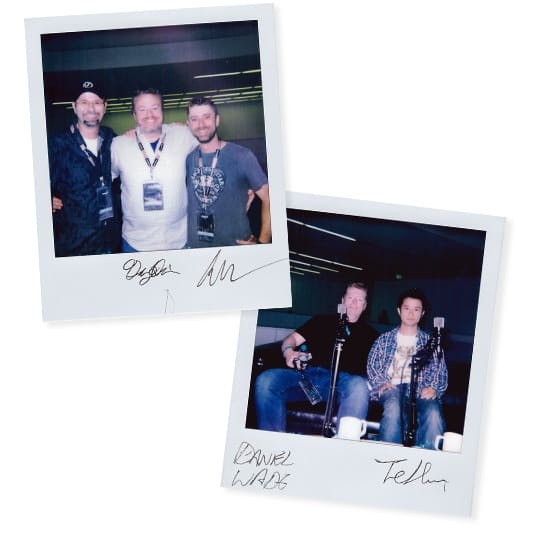 While the THU festival is all about bringing brilliant artists together, a lot of it couldn't happen without its media partners. In this podcast, Chris chats with some the people who help out behind the scenes.
In the first part, Chris is joined by Lenovo senior product manager Greyson Davis and Gnomon chief technology officer Eric Miller. Eric is fresh from a presentation featuring Lenovo's latest tech, and they talk about how laptops are on the verge of usurping desktop PCs, the future of GPU and cloud rendering, and the varying hardware requirements of digital artists.
In part two, Chris meets Te Hu, a coder and artist who won ArtStation's THU Golden Ticket contest. Te, better know as Ford, used an innovative modular system to generate characters for the winning piece, and he also talks about his day job at ILM's ILMxLAB VR/AR department, and how he uses technical skills to create cinematic visions.
Te is joined by ArtStation's product manager Daniel Wade, who tells Chris how ArtStation has gone from a small startup to an essential recruitment and analysis platform for the games, film, media, and entertainment industries.
Links:
Hu Te Ford's ArtStation page >