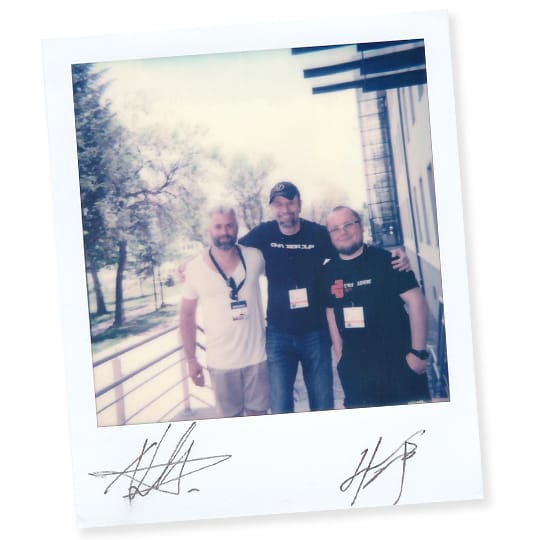 Under their Studio Niskota moniker, Dean Niskota and Hrvoje Čop have become renowned around the world for their remarkable arch viz images and videos. At Total Chaos - where this podcast was recorded - the pair announced Polymachine, a new venture in a new office, which will transform them from arch viz specialists into a fully fledged creative agency.
Dean and Hrvoje tell Chris about their journey so far, beginning with their childhood friendship in Zagreb, to surfing the wave of Croatian tourism and single-handedly creating the country's arch viz scene, to the pros and cons of their in-house, post-production-free pipeline.
You'll discover how Polymachine will expand on the immense amount of knowledge they've already built, as well as a brief history of fluid sims, and Chris' unusual link with Croatia and Zagreb.
Links: