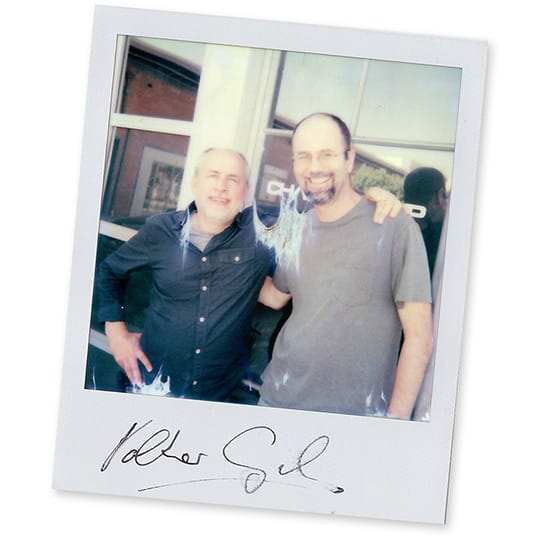 Heading into Uncharted Territory

Roland Emmerich has carved a career for himself in Hollywood as the guy who destroys cities and envisages the end of the world. In films such as "Independence Day," "The Day After Tomorrow," and "Godzilla," he depicts aliens, climate change and giant lizards wreaking havoc around the world. He's often overlooked as a major force who completely changed the sheer scale of Hollywood movies.
Fellow German Volker Engel has been behind Roland most of the way. He started out overseeing the practical effects in Roland's early movies "Moon 44" and "Universal Soldier," before providing the large-scale destruction for "Independence Day." At the same time, Volker and fellow German effects guru Marc Weigert founded Uncharted Territory, an innovative pop-up visual effects studio which has even made its own movies.
Here, Volker talks to Chris about everything from his early days in Super 8 animation to realtime visual effects via ncam, and the challenges of scaling back production for Roland's (comparatively) low-budget 2011 film "Anonymous."
Links: