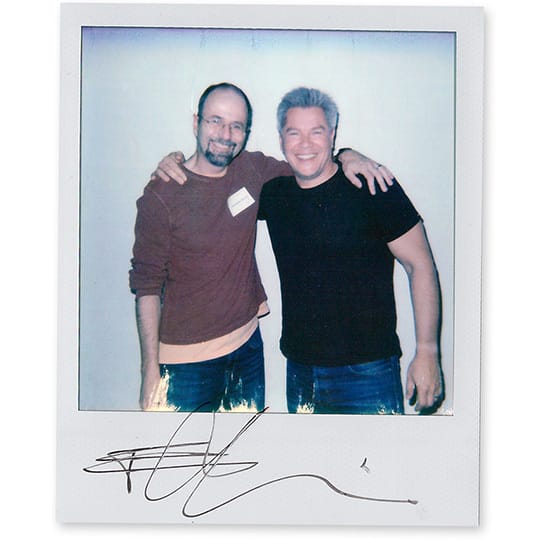 A hero of the VFX industry talks Deluxe, Digital Domain, and digital heads
Chris' guest for this episode is Ed Ulbrich, President and General Manager, Deluxe VFX and VR. He's Digital Domain's former CCO and CEO, and when the effects company faced financial difficulties a few years ago, Ed did a heroic job of reassuring staff and providing transparent answers to difficult questions.
Ed also spearheaded the VFX industry's experiments with digital head replacements. Back in 1999 he helped transplant James Brown's digital visage onto a younger dancer for Seattle's Experience Music Project back in 1999. He led the team which reanimated Orville Redenbacher for the unintentionally creepy commercial, then perfected the tech with a digitally-aged Brad Pitt in "The Curious Case of Benjamin Button," and the late Tupac Shakur's CG headline performance at Coachella in 2012.
Ed talks about his new role at Deluxe, which is arguably the biggest effects company in LA. He also discusses his role as VFX producer on "Suicide Squad," and the potential of virtual reality in movie making.
Links: