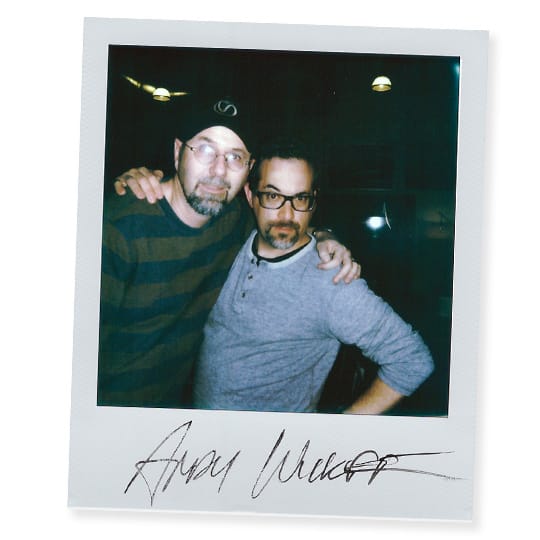 As a child, Andy Wilkoff spent his childhood pulling technology apart and reading comic books — and he's been lucky enough to follow these obsessions into his career. He picked up his first VFX gigs on the TV series Star Trek: Voyager and Roughnecks: Starship Troopers Chronicles, then worked at Digital Domain on commercials and movies including X-Men; I, Robot; The Day After Tomorrow and Stealth. Now, Andy works as CG Lead and Technical Director at creative visual effects studio A52 in Santa Monica, California.
In this epic G&T-fuelled podcast, Andy talks Chris through his professional career in visual effects, and how it's been affected by the twists and turns of his personal life. Andy is full of sound industry advice, and you'll find out why he hung from the side of buildings in New York, the reason he was accosted in a Costco parking lot — and how "the smelly room" got its name. He also talks about his passion for 3D printing and the businesses it's inspired.
The film and visual effects industries are often characterized by dramatic clashes of enormous egos, but this podcast reveals a tender and more caring side of the silver screen.
Links:
Auto trader commercial from 2000