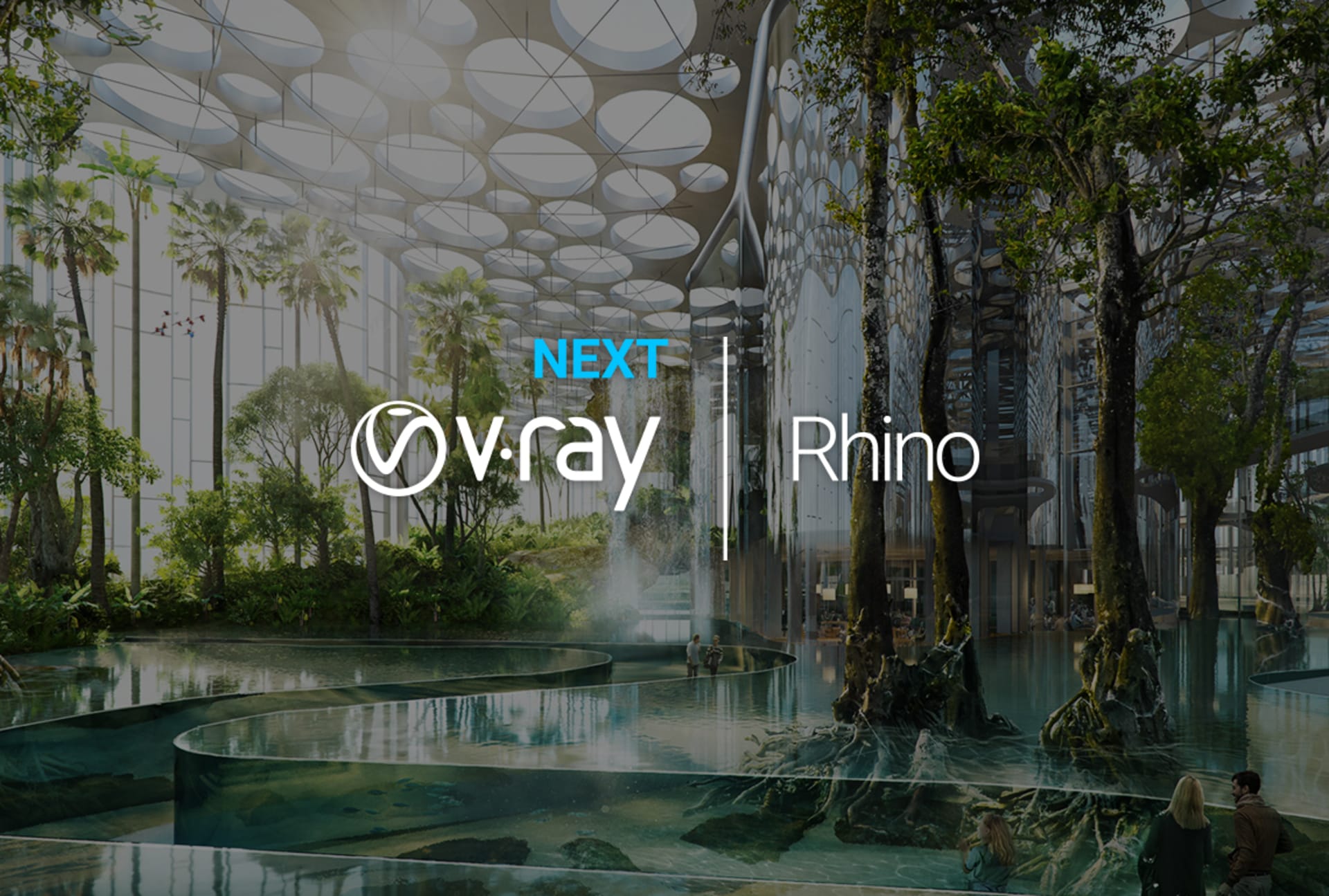 V-Ray Next for Rhino has transformed the way designers and architects visualize their projects — and we've just made it even better. See what's new in our mega V-Ray for Rhino update in this five-minute video:


A host of performance optimizations and workflow improvements await!
The new and improved features in V-Ray Next for Rhino, update 1 include:
Updated materials workflow — Now, you can create V-Ray materials and assign them to layers directly in Rhino's Materials panel. In addition, you can apply materials with a simple drag and drop directly onto scene objects or layers.
Faster interactive rendering — The latest update features more responsive CPU interactive rendering when editing the scene camera, lighting and materials.
Cryptomatte render element support — Makes it easier to select objects for post-production.
Temperature color picker — The V-Ray color picker also introduces a Kelvin temperature slider, which automatically provides a corresponding RGB color.
New in Grasshopper — Create even more advanced animation setups with the new advanced value remapping utility component that exposes a bezier curve editor. In addition, you can now easily load V-Ray library materials in the definition, render using orthographic cameras or export V-Ray proxy mesh and animated scene files.

Plus lots more! Check out the V-Ray Next for Rhino docs to find out what else is new.
V-Ray Next for Rhino users can download the free update today.
Want to test out V-Ray Next for Rhino for yourself? Try V-Ray Next for Rhino free for 30 days.