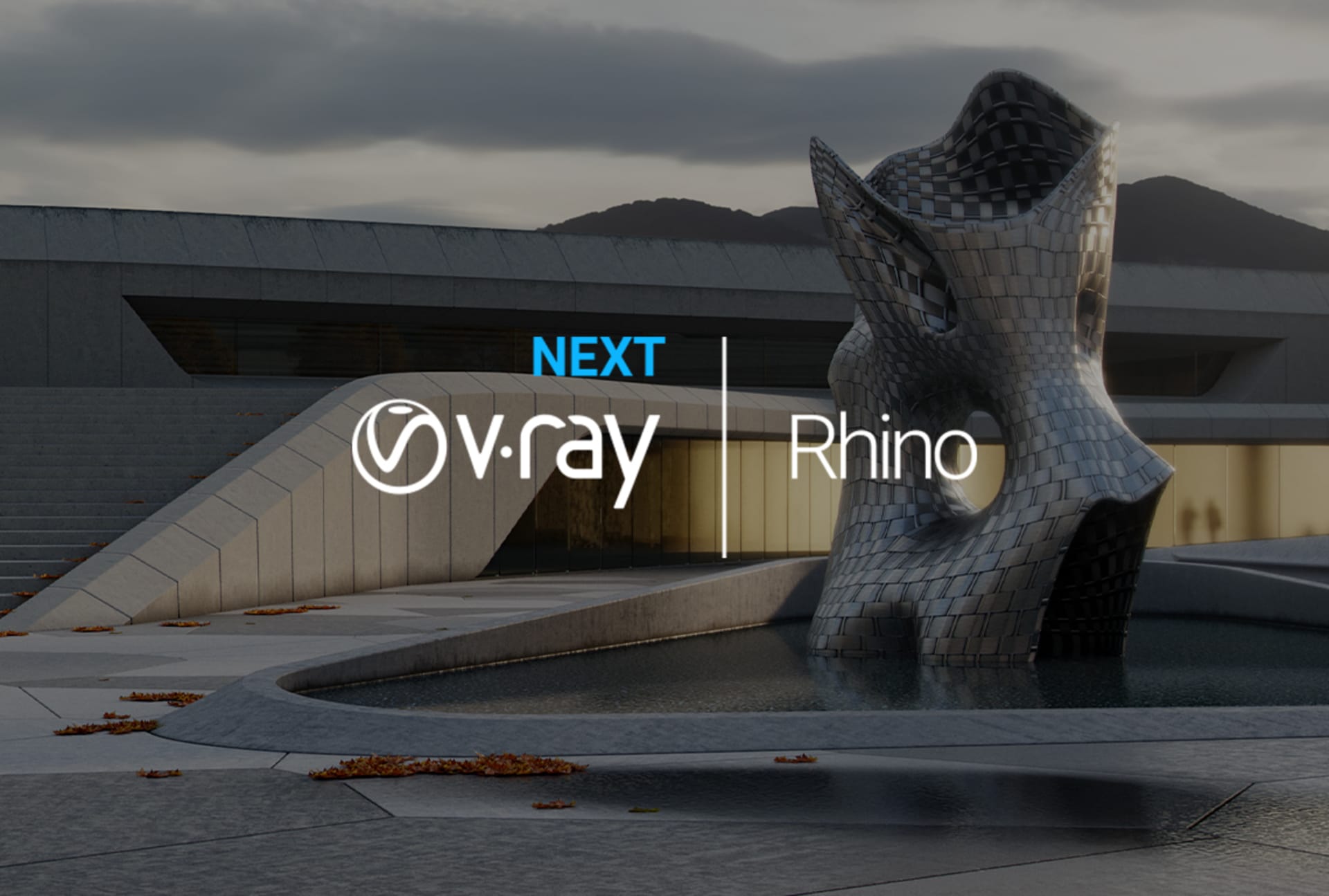 We'd like to introduce V-Ray Next for Rhino, the first smart renderer made for designers. Tailored tools have expanded the core capabilities of Rhino and Grasshopper, linking photorealistic rendering, scene intelligence and asset management into a powerful new workflow that centralizes the design/visualization experience.
V-Ray Next is faster everywhere you look. Thanks to the optimized materials and overall performance gains in V-Ray Next, rendering speeds are now up to 50 percent faster than before. Improvements to GPU rendering offer another 200 percent, further extended through V-Ray Scene Intelligence, which can show specific improvements up to 7x.
V-Ray Scene Intelligence, introduced in V-Ray Next, automatically analyzes a 3D scene at the start of a render to optimize some of the most common decisions a designer will make. For instance, the new Adaptive Dome Light (ADL) now offers more accurate, image-based environment lighting that's up to 7x faster. This is especially helpful for interiors, where it removes the need to add separate light portals at windows and openings.
V-Ray Scene Intelligence has also improved the V-Ray camera, which can now set exposure and white balance automatically, allowing for picture-perfect renders every time. No-input denoising is also available through the new NVIDIA AI denoiser, which eliminates image noise almost instantly, giving an immediate sense of lighting. This type of denoising is perfect for interactively fine-tuning the look of a scene.
Powerful Asset Management
The new asset management system acts as a new project control center, helping designers streamline workflows and coordinate across projects. Now, you can manage all of their V-Ray scene assets in an intuitive way, and use the live preview function to fine-tune the look of lights, textures and materials from a central location.
Unparalleled Grasshopper Support
V-Ray Next for Rhino launches with the most comprehensive Grasshopper toolset on the market, bringing new abilities to the parametric design tool. With live interactivity, designers can use V-Ray from within Grasshopper to produce stunning visualizations of abstract curves and repeating patterns, without exporting anything back to Rhino. Users can also now animate sunlight, cameras and Grasshopper definitions from the V-Ray timeline. Definitions stay parametric throughout the rendering process, in both Grasshopper and Rhino.

Additional Features Include:

Enhanced GPU Rendering – Designers can now access the full power of GPU rendering in V-Ray, adding support for bucket rendering, volumetric effects such as smoke and fog and compatibility with VRscans, Chaos Group's library of physically accurate, scanned materials.
More Accurate Viewport Previews – Improved accuracy in the Rhino viewport with enhanced reflections, refractions, bump maps and more.
Automated Rendering with V-Ray Batch – With access to V-Ray Swarm, it's now easier to render snapshots and variations of a project, as well as views from multiple Rhino files.
New Lighting Analysis Tool – Visualize a scene's real-world illumination values (lux) using the new lighting analysis render element.
New Scripting Support – Use RhinoScript or Python to automate V-Ray tasks and properties, or access V-Ray capabilities not present in the UI.