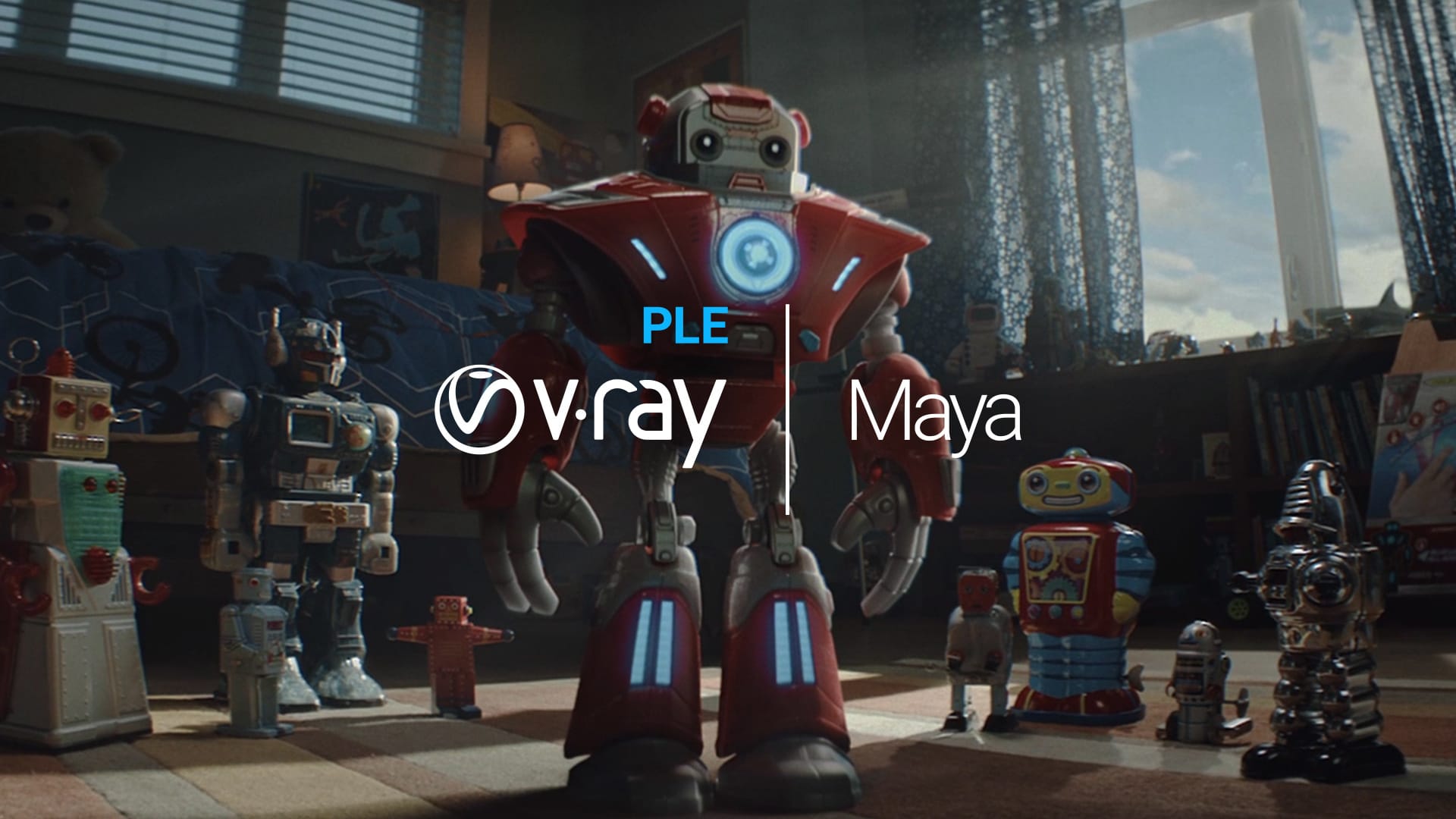 V-Ray 5 Personal Learning Edition (PLE) for Maya is out now. All the cool new features available in V-Ray 5 for Maya are now part of this free, non-commercial version. Take a look at our retooled renderer and enjoy an easier way to bring your creative ideas to life — from rendering to post-processing and beyond.
You can use V-Ray PLE for Maya for personal projects and education, or to explore its features at a pace that suits you.
Key features include:
LIGHT PATH EXPRESSIONS
Output any lighting contributions with Light Path Expressions for fine-grained control in compositing. Use boolean operations to easily combine LPEs, or quick start with built-in presets.
ALL-NEW V-RAY PROXY
Improve viewport and render speed with the new VRay Proxy node — а simplified single geometry node structure with easy-to-use, rule-based material and visibility assignments.
LIGHT MIX
Explore different lighting options from a single render. Interactively adjust lights, without rerendering with the Light Mix render element.
NEW COMPOSITOR
The new Layer compositor lets you fine-tune your images directly in the V-Ray Frame Buffer — without the need for a separate post-processing app.
ACESCG COLOR SPACE
Select industry-standard ACEScg for rendering with automatic color space adjustment for textures, dispersion, sun & sky, and light temperature colors.
ENHANCED GPU RENDERING
Power up your renders with all-new GPU features, including 2D displacement, support for OSL textures, memory tracking and initial out-of-core implementation to handle your largest scenes.