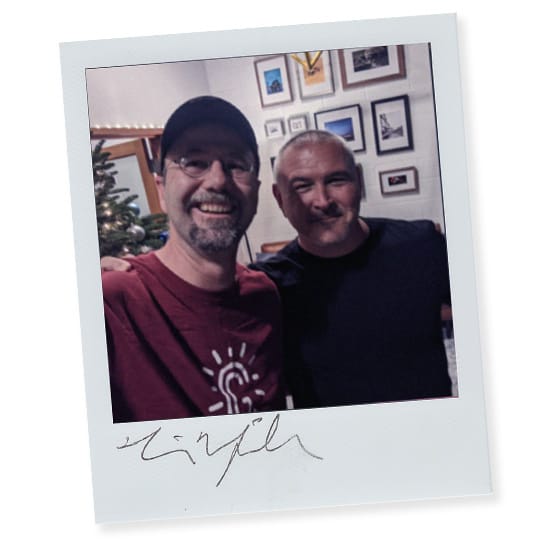 Much has changed in the three years since director Tim Miller recorded the 100th episode of the CG Garage podcast. After the runaway success of Deadpool, he returned to the big screen with Terminator: Dark Fate. At the same time, his Heavy Metal-inspired anthology series Love, Death & Robots busted boundaries via Netflix.
In this podcast, he reveals the pressure of directing the $200-million-budget Terminator: Dark Fate, the storytelling and technical decisions behind that beach scene — and why he wound up hugging two audience members. In contrast, he talks about creative freedom and collaboration he enjoyed for Love, Death & Robots and offers some sneak peeks for season 2.
Regular listeners will be pleased to hear that Hollywood stardom hasn't gone to Tim's head, and this podcast offers a truly fascinating insight into the movie industry.
LINKS:
Love, Death & Robots on Netflix >
The render tricks behind Love, Death & Robots on the Chaos Group blog >